Your Favourite Photoshop Tutorials in One Place
Design a Future Scientific Cartoon Scenery
- Photoshop is recommended for this tutorial -

Lots of you may be a cartoon fans. You may also love to design your own cartoon scenery or character. The most difficult part for design a cartoon is the painting bit. As long as you can draft your character, you can use photoshop to do it.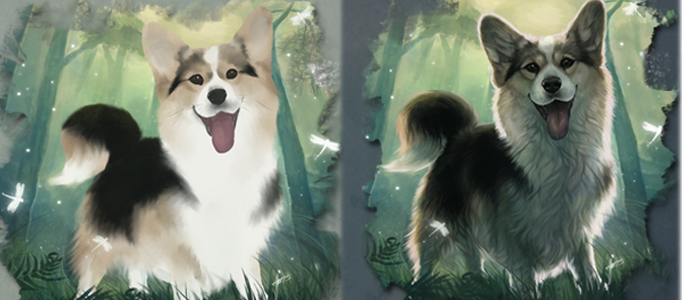 Animal is very common objects for drawing. Drawing nice furs is time consuming and uneasy. This tutorial will share some drawing techniques such as adjusting the lighting, and adding colorful furs on the object.
Apple is always a great object for the drawing class. Many designers would use fruits as their drawing objects as a start of learning design and drawing. Here will show you to draw an apple step by step. Then you will see how the light and shadow to be added.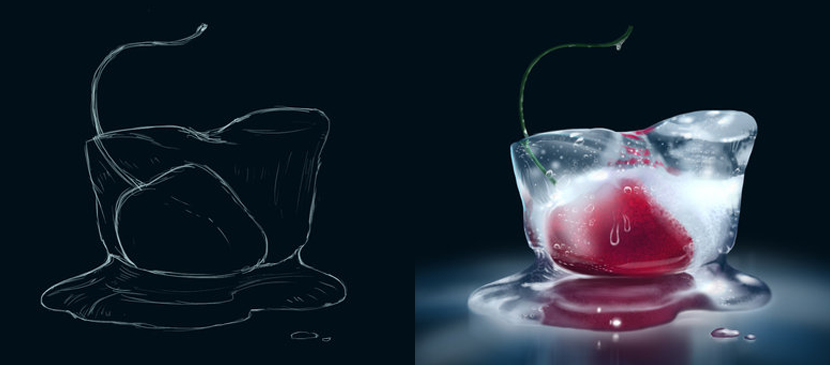 Drawing icy fruit is like drawing other 3D objects which requires you to prepare a sketch and then work on reflection and shadow. An icy fruit is even more difficult as they can have different melting stages and shapes. Here is a good samples to show you different shapes of ice to be formed together.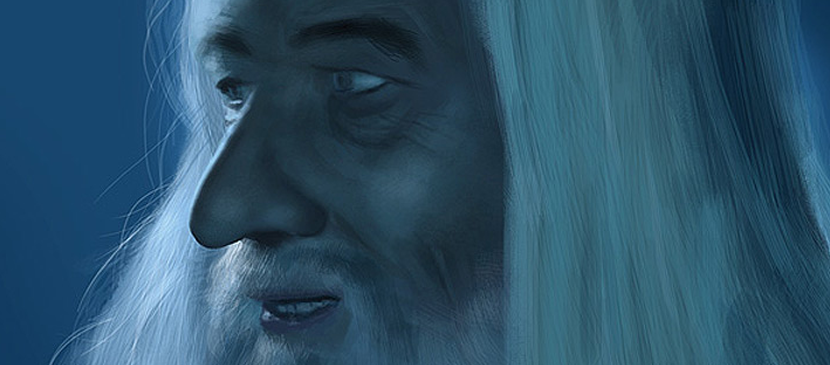 This tutorial will show you the steps of drawing a nice portrait for Gandalf in an easy way. You can draw your portrait based on these skills. It will describe you the tactics to carry out the painting works.
Painting a cartoon scene is not easy. From drafting to painting, it takes a long while to carry out. Here will go through with you the steps of painting a cartoon character and what factors have been considered to form a background for this scene.
To most of you, human portrait is high level of art works. You would think that you need to have advanced skills to create this. As long as you learn the tricks to use photoshop brushes, everything would be more simple.
Painting an animal is not easier than painting for any other objects. Shadow, lighting and color adjustments are so sophisticated. You may need to have more reference before start.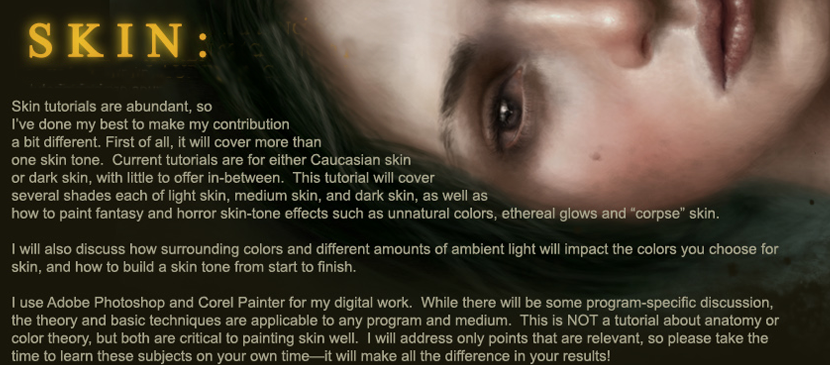 This tutorial uses mostly digital work as examples, but the theory behind it should apply to all mediums. But of course it goes without saying that this is hardly the end-all-be-all of skin painting tutorials.