Your Favourite Photoshop Tutorials in One Place
Cute Showcase of Charity Websites and Templates
When disasters happen your good thoughts and contributions are irreplaceable. Below is the collection of nicely designed charity websites we have come across recently. They give you the power to make a difference in someone's life.
You are offered a totality of useful resources for web design that will be able to simplify your work, and to adapt your images for the following usage by means of other devices without destroying their structure. You will surely appreciate these plugins and their abilities to make your designs suitable for smaller screens, saving their initial ideas and images.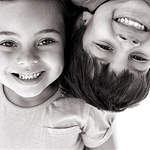 We are happy to announce 3 winners of 3D Spiral Flash Gallery Giveaway. They are nitefox, Sifor, and Nokadota. You will receive an email from Flashloaded soon for the free license of The 3D Spiral. We will organize another giveaway very soon. So, please feel free to join our forums and discuss anything about Photoshop together.
Adding a custom page to a Facebook profile is widely practiced way of advertising nowadays. As a rule, special offers, new materials or bright announcements are placed as flashy custom pages, providing quick minute details and linking a profile to further web sources.
Facebook has become a notable part of our social life. The community's population amounts to over 600M profiles. Facebook has become extremely popular among businesses and brands providing a marketplace for their products and services and one of the most important means of promotion. Custom fan pages let the project stand out from the crowd.
February brings the holiday of romance and love. Valentine greetings are very popular worldwide; with their help we reveal feelings and give warmth to our beloved. St. Valentine's Day is an excellent opportunity to decorate your site with a love theme or adorn it with special lovely details – the following showcase will provide some fresh holiday ideas.
Everybody knows the artistic filters in our favorite image editing program, but sometimes the results can appear somewhat artificial. Let me introduce you an alternative tool: PostworkShop that comes in handy when we need an artistic effect for a photo, a 3D render or a vector illustration. These are over 350+ artistic styles you can choose from.
WordPress is web software you can use to create a beautiful website or blog. WordPress Templates can become a great solution if you want your blog powered by WordPress to look professional and different from the others on the web.
Powerful and affordable 3d software caused the widespread introduction of 3D-graphics and art. Users stunned by the opportunities started experimenting and coming up with some amazing results.