Your Favourite Photoshop Tutorials in One Place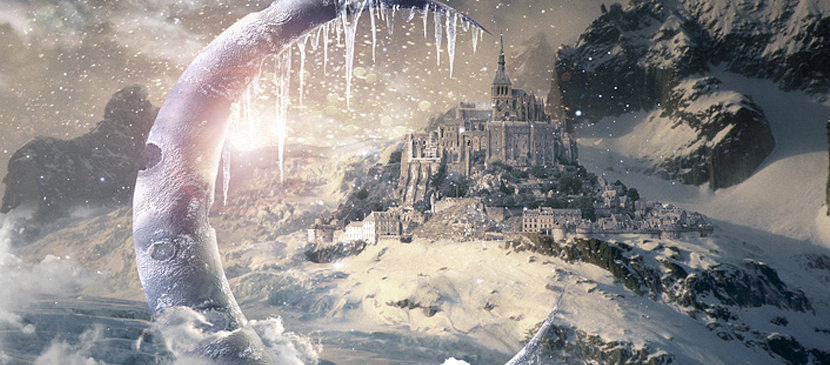 Create an Icy Moon with a Beautiful Snowing Scene

- Photoshop is recommended for this tutorial -
Different beautiful scenes can be arranged together using photo manipulation. In this time, moon, castle plus a beautiful snowing scene are merged together to form this amazing scene.
Create an UFO attacking scene above the cityscape. This tutorial explores combination of different blend modes, manipulating lens flares, and displacing lines, to create that extraterrestrial inspired sci-fi scene.
How to increase the attractiveness for your product? One of the simple way is to apply some coloring effects to the products background. It does not require much techniques to do and can be done very fast.
Most of the time, you may be stuck on how to apply different scenes for different characters. It is not necessary to put the fighting or war scene as a background in this case. A simple sea and a beautiful girl can also be applied for your gladiator.
In this tutorial, we will go through all the steps of creating a flaming skull in Photoshop. Some images such as flame will be used, and a stock Designious vector skull to get us started. This tutorial covers some relatively simple steps and some clever photo manipulation techniques. Very awesome!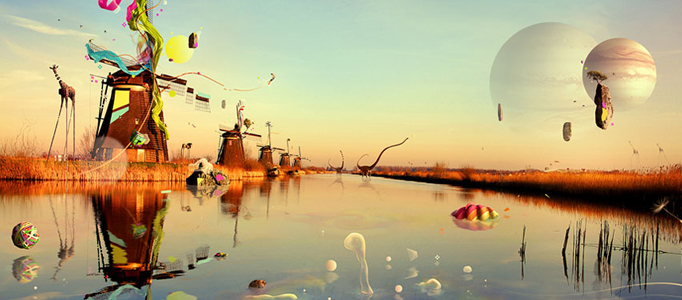 In this tutorial i will show you a technique how to create surreal bubbles & items and realistic reflections on the water. I have used this technique in quite some work. You can see this technique on the image below.
In this tutorial, it will show you the steps to create a surreal scene for a human image in Photoshop. You will have the opportunity to practice objects merging, image adjustments, selection techniques, as well as a number of filter effects.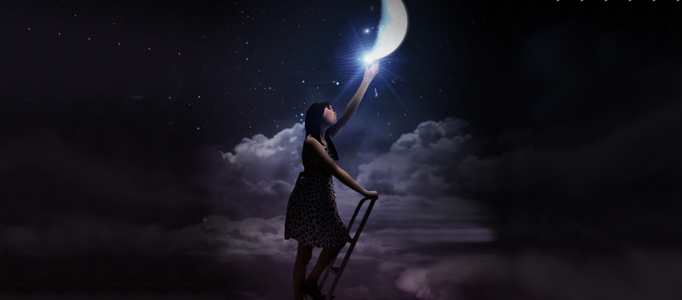 Lots of imaginative stories have described some kind of scenes that how the people reach to the moon. You may wonder how to create one for yourself or for your children. In this tutorial, it will show you some easy steps to do this.
Let's learn how to transform a normal horse into robotic horse in Photoshop. To begin with this, you need to prepare a horse photo, and a car photo. After that, we can start to attach piece by piece on the horse. No special photoshop technique is required, you can try with other animals.