Your Favourite Photoshop Tutorials in One Place
Create an Elegant Lighting Effect Using Photoshop

- Photoshop is recommended for this tutorial -
In this tutorial, it is going to show you how to create a realistic IES (photometric) lighting effect. We are going to use Photoshop CS4 as well as some free plugins and software. You can always apply the same idea to your image and other objects you like.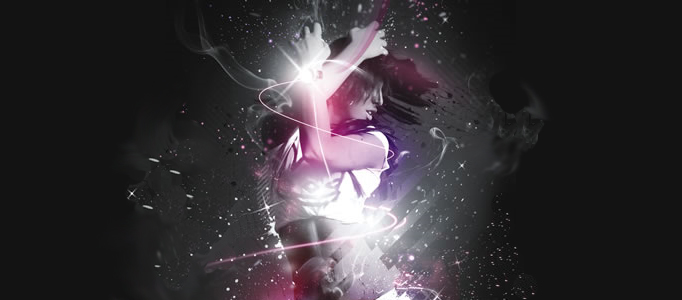 When you want to turn your photo to be a super star, this Photoshop tutorial is gonna be very useful for you. The skills are simple, but there are a few techniques you need to be aware of. I am sure you will like this and you can turn your photo to be a super star.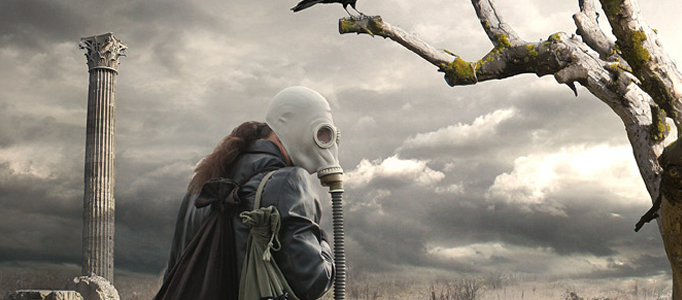 Simple photo manipulation can allow you to work on different image combinations. As long as you know tactics to cut & paste the images, and mix colors for different photos, then you can create whatever scenery you want.
In this tutorial, it will show you how to create a sci fi artwork with spaceship, planets and galaxy. You'll learn how to compose and manipulate some space elements together as well as blend them correctly and effectively.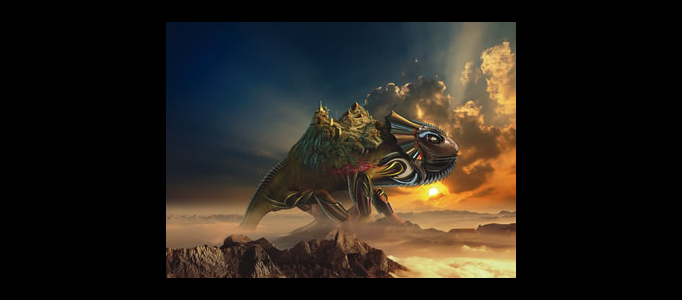 In this tutorial, you will learn the idea of combination for different images. It is really a good tutorial. As the author did not use any complex tricks or skills to make this, but selection of a few of great images to make this composition.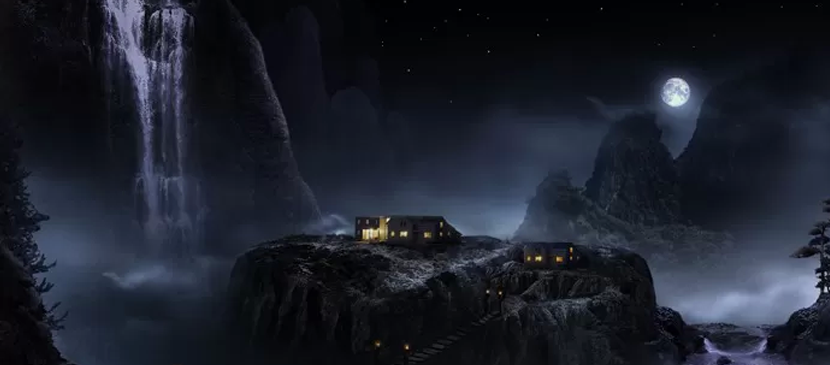 Create an atmospheric mountainous landscape with this Photoshop tutorial! You'll learn how to create any own mountain scenes by combining several photos together, add a bridge with lanterns, color balance images, dodge & burn, and many other techniques.
Manipulating a scene, you may start with a draft and then pick suitable images to put into your artwork. You will see the manipulation techniques to be used to form this fired boat scene.
Tutorial below shows the process to create fiery dragon ravaging mountain village scene in Photoshop. To complete this tutorial, photos of mountain, village, dragon and fire should be prepared. We start with the mountain texture, then work on the dragon & add fire to it and finalize with cloud and flying fire particles effect.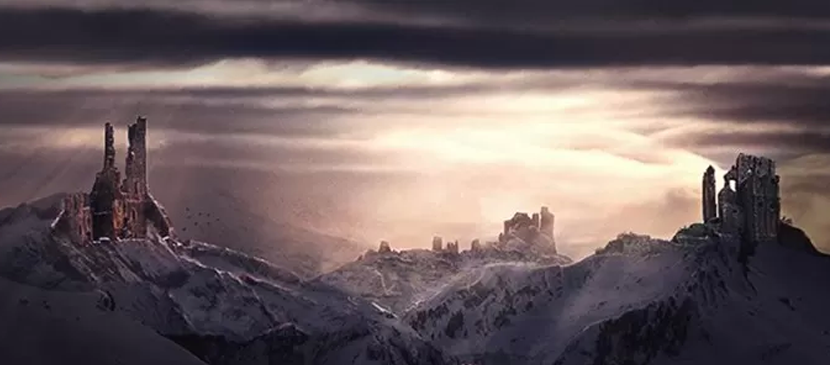 Learn how to create this beautiful ruins landscape with magical shafts of light. This Photoshop tutorial will show you how to add ruined buildings to the peaks of a snowy mountain landscape, add mystical light shafts, and a marching army.