Your Favourite Photoshop Tutorials in One Place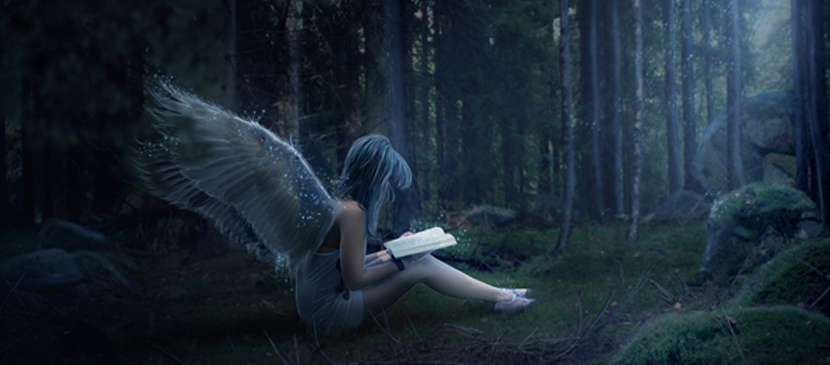 Create an Angel sitting in a Night Forest Scene

- Photoshop is recommended for this tutorial -
Learn how to create this mystical forest scene with a beautiful angel reading a book. This fantasy photo manipulation tutorial will teach you how to turn a forest photo into a night forest scene with shafts of light, create an angle by adding really beautiful wings to a person, and finish it up with some final touches.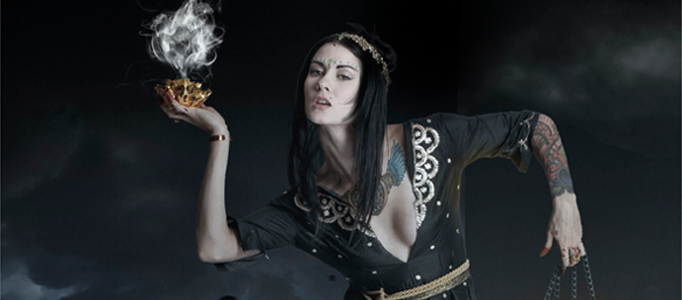 In this tutorial, it is going to create a fantasy scene where a Priestess will be standing on a rock during the night holding a lantern in one hand and a golden lotus in other hand which creates a smoke ball, and there will be bunch of small rocks flying around the Priestess.
In this this tutorial I'm going to walk you through a few steps on how to use custom Photoshop brushes along with a few vector elements to create this immersive lighting effect composition. You will be surprised at how easy the steps are to create this piece.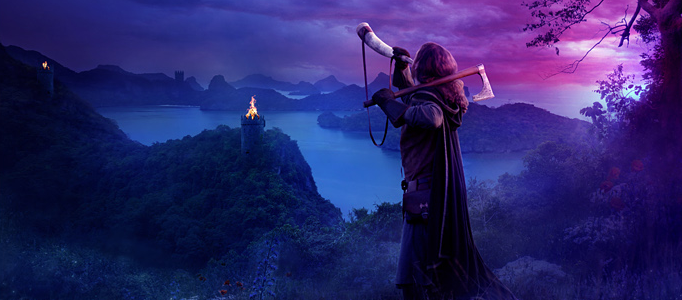 Most of hero movies would present that a hero look at a city from peak. To create one for yourself, you need to prepare a few pictures e.g. a hero, towers & forest etc. Using photo manipulation, you put those images together and apply color adjustment.
Learn how to make this eerie photo manipulation with fairy and dragonflies flying around her. It will show you, how to make amazing depth of field on your manipulation by simple steps. You will see, how to use different blurs and blending modes on your work.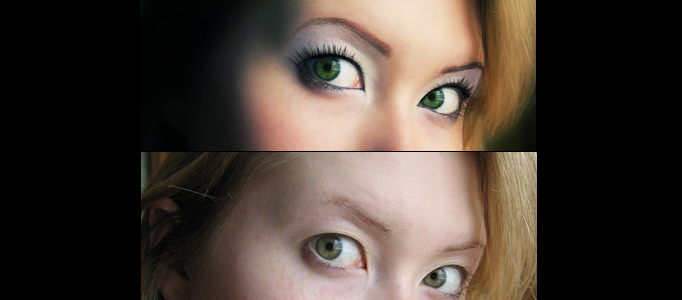 In this tutorial, it will show you how to edit and improve a image to become more pretty and wonderful. To edit and enhance the beauty of image, there are different ways to achieve this. It is worthwhile to learn it as this. (Downloading the tutorial is required.)
This is an useful tutorial member lesson. In this tutorial, it'll show you how to create a haunted house scene with Photoshop. You'll learn how to combine different images together, add moonlight and create a dark and haunting atmosphere. Let's get started!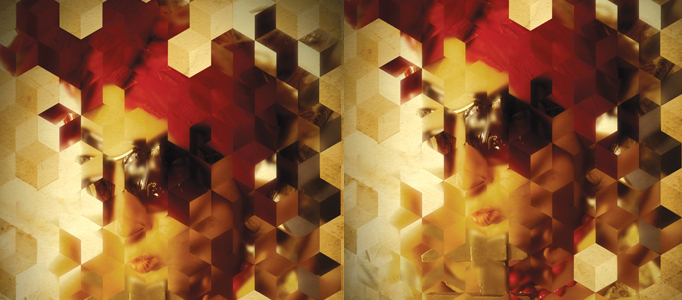 If you find your picture is too boring and monotony, you can apply some simple and direct effect to your picture. The effect could substantially change your picture's style to a fashion way.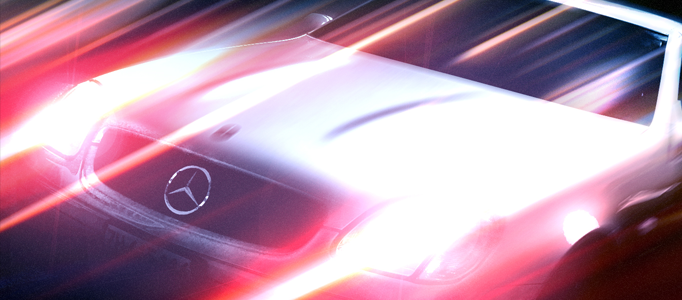 This tutorial gives you a good idea to create a dynamic object. Take an image of a Fireworks Display and turn it into an intense sensation of speed. Manipulate natural lighting to fill a motion filled scene.