Your Favourite Photoshop Tutorials in One Place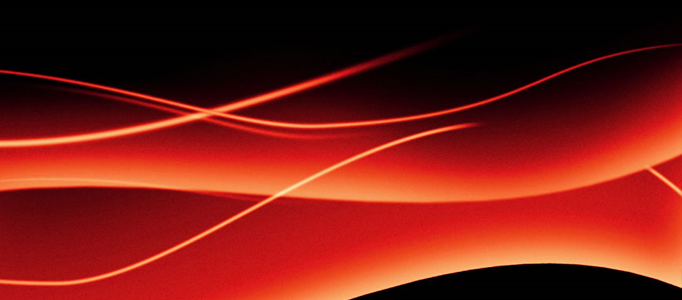 Create a Wavy Blackberry Style Wallpaper Design
- Photoshop is recommended for this tutorial -

In this tutorial, it will show you how to create an abstract background image using Photoshop. The design has a cool wavy pattern with interesting lighting effects. This is a combination of design effects. You will find it very useful to create another design pattern.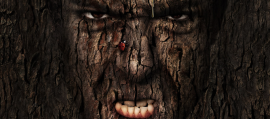 This tutorial is going to demonstrate you how to apply texture to a uneven surface. Flatly applying a texture across a whole image (as a means to age it or degrade it) is simple stuff. Realistically applying a texture to an uneven surface is much more difficult as more photoshop techniques are required.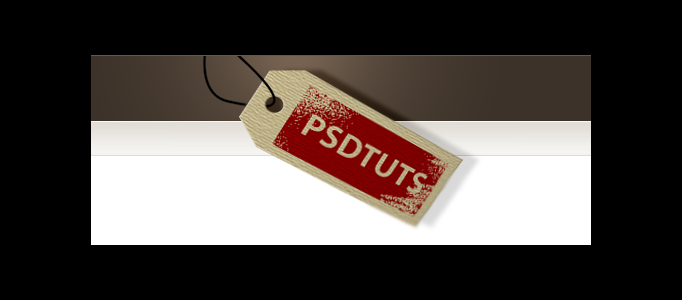 In this tutorial we are going to create a textured tag that you can use in your website designs. Adding textured elements to modern web designs is a current trend. Creating texture is a lot of fun. It makes design elements that you create unique. Let me know if you find a cool use for your own tag design.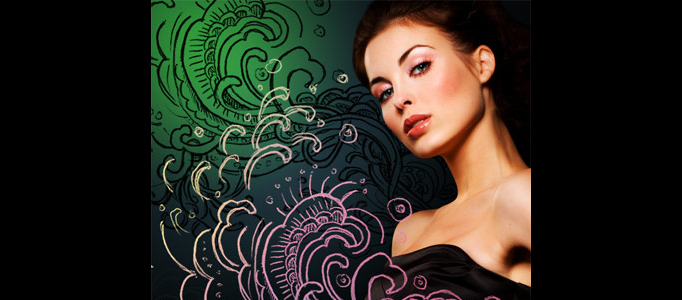 There are several ways to create hand drawn images. User can create it from draft and scan an actual hand drawn sketch. And, most of tutorials would like to initiate it from a drafting and then paint it.
In this tutorial, you will be able to learn how to feature a soft drink product. It really relies on a combination of using difference blending mode and radial blur filter to achieve unique colors, contrast, and lighting to emphasis the effect.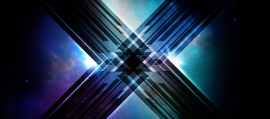 Something simple can be turned into a nice art. Here will show you to work on a special cosmic cross sign using space as a background. This is created by regular shapes with overlapping each other in some cases. After color adjustment, then we are done, the result looks like a pattern.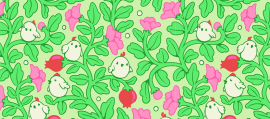 When you have the opportunity to design your wall paper at home or design patterns for cloth or bags, you may need to calm down and learn experience and tips, because the flowing, seamless patterns is not easy to achieve. Then welcome to follow this tutorial to experience the fairly painless way of creating a seamless pattern.
In this tutorial I will create an effect like the one in the header of the MSNBC.com website. This effect is a reader's request tutorial. If you are using the CS3 version of Photoshop you can use the Smart Filters to test different values and see the effects without worrying about losing the previous version.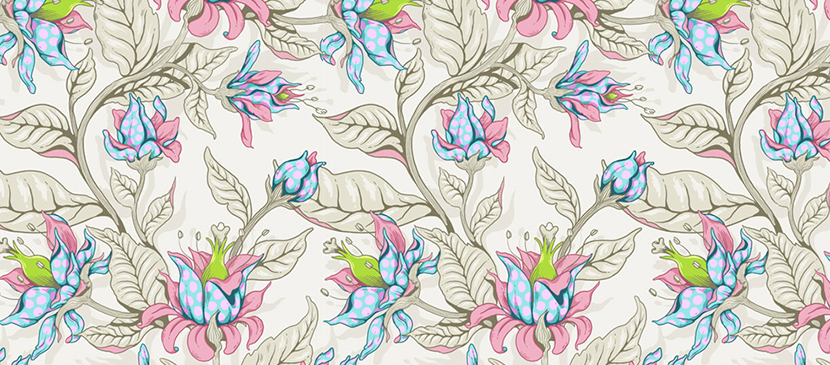 Have you wished to design a floral pattern to do your DIY sewing or home decoration projects, by your own hand? Or to sew a dress from fabric with an absolutely unique pattern? This tutorial will show you how to make a beautiful, flowing, fantasy floral pattern in Photoshop.