Your Favourite Photoshop Tutorials in One Place
Create a Special Shape in Hair Style
Different shapes can be created in different styles. It is good to be used some innovative ideas to create your design. Here this tutorial will teach you how to use hair to shape a tick style.
In this tip, it will present you skills about creating smoke in Photoshop. Basically it all depends on which brush you use for creating smoke. Of course you can manage it with only a standard Photoshop brush set, for example with a default air brush, but in this case the smoke will look too soft and without sharp edges.
In this tutorial, it will show you how to design a nice Disney Picture Logo or wallpaper – "Bolt" on a brown surface. This design is simple but elegant. Of course, you can apply the same idea on different kind of areas such as your personal logo.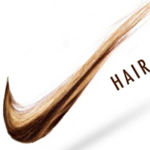 Design a suitable background is the most important element to present your main object. For a natural background, clouds is always used. Here are few different amazing style of clouds design tutorials which should be able to help your design.
In this tutorial, it will show you how to initiate the paint of strange high house from draft to paint. Or you can draft whatever object on paper first, then scan your object. After that, you can apply the paint through photoshop featuring. Usually from drafting to painting, it takes at least 1 or 2 hours.
You may see lots of lovely stories about mermaid when you were little while. Here will show you simply make a nice cartoon mermaid scene using few images and apply same idea to make other nice scenes.
It is time consuming and not easy to draw a natural scene by traditional painting method. However, you can do that much nicer and quicker by Photoshop. As long as you keep practising, you will find lots of Photoshop drawings to be done by similar skills or methods.
There are no standard way for drawing eyes. Different designers can have different ways to work on their design. Here will show you some steps for drawing an eye. You will see how to paint the eye layer by layer.
This time, the tutorial will show you how to create a fantastic Jelly symbol. The jelly can be adjusted to whatever colour you like and applied to anywhere as long as you change an appropriate shape.