Your Favourite Photoshop Tutorials in One Place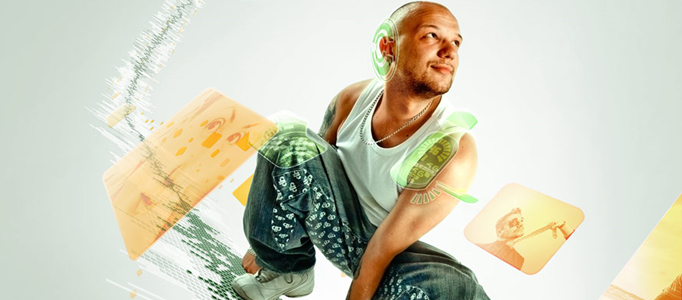 Create a Skateboard Riding Poster using Photoshop
- Photoshop is recommended for this tutorial -

Different posts need different style design as a background. And this tutorial just show you the post of skateboard riding. The idea is to arrange the objects in a certain angle (the feeling is like the object is sliding down), which is processed by illustrator. And the rest of effects can be done by Photoshop.
To magnify your motion such as crying or shouting in a picture, you can have a try to apply some photo effects. The photo effects usually are lighting, however, this tutorial will show you something different such as applying smoke and dark environment.
You may scratch your head to design a nice background for a plain object. If the background is too colorful or charm, then your reader would move the focus on the background. Here will show you an example to design a soft background to match with the plain object.
An idea of this tutorial is to arrange some tree branches image into a draft to form this wooden beast. You can apply the same idea to form different fantastic thing you imagine. All skills are based on photo combination works.
As long as you have your own idea, most of the effects can be done by Photoshop. In this time, the tutorial will present you to transform the general pictures into comic art scene. Except the comic art, you may think of other effects to be created based on these skills.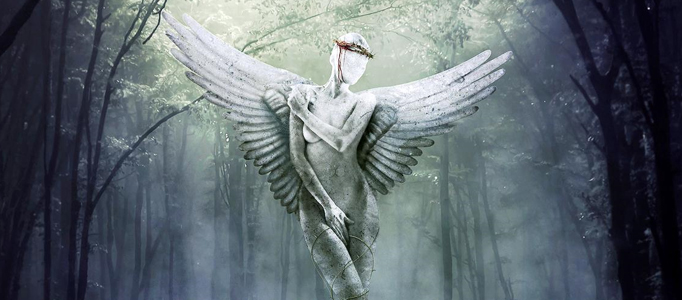 Using Photoshop, you can turn whatever object into what you like. You do not need to scratch your head for capturing the objects outdoor because you can create it on your computer like this angel statue.
In this tutorial, it will explain how to make eyes look more sinister, And remember this is coming from a begginer.This tutorial is aimed at the begginer (like myself) so they can more fully comprehend and understand.
There are various ways to beautify and improve your image. This wonderfully coloring effect has mixed quite a few of photoshop effects together such as lighting and coloring.
Lots of you would like to create your own angel image. Using photo combination method, you can cut and paste your prepared images such as pigeon and clouds plus applying some lighting and coloring effects to form this impressive scenery.