Your Favourite Photoshop Tutorials in One Place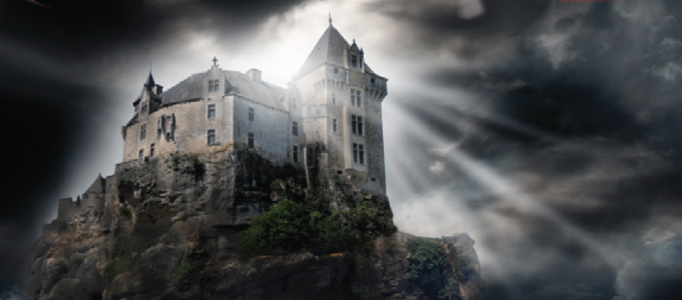 Create a Nicely Manipulated Castle on the Coast
- Photoshop is recommended for this tutorial -

Using Photoshop, you can create whatever scenes you want. Some typical scenes such as castle on the coast are commons in some countries, but if you would like to take a shot, it requires a lot of works to do. Using photo manipulation, you can overcome this.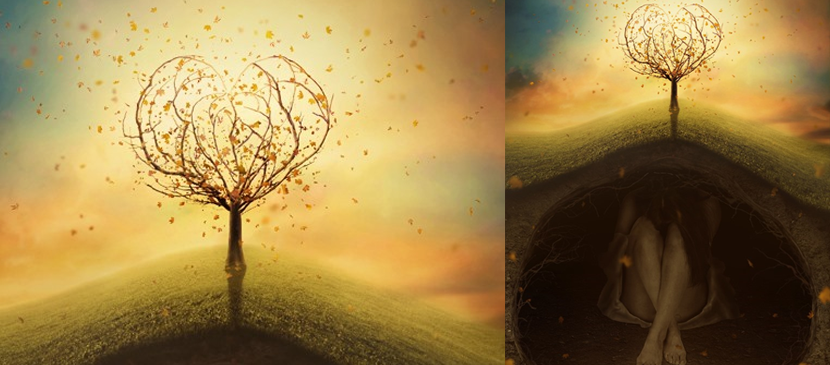 Learn how to create this amazing surreal underground scene with a heart created from branches and scattering leaves! This photo manipulation tutorial will teach you various techniques such as blending, complex masking, painting, working with groups, and more.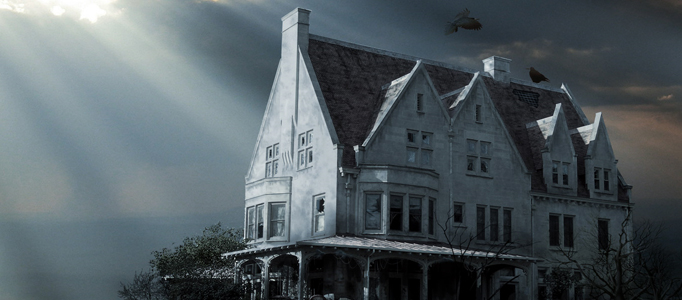 In this tutorial, it is going to create elegant house under sunshine in Photoshop. To do the photo combination, it is required some techniques to make them to be natural.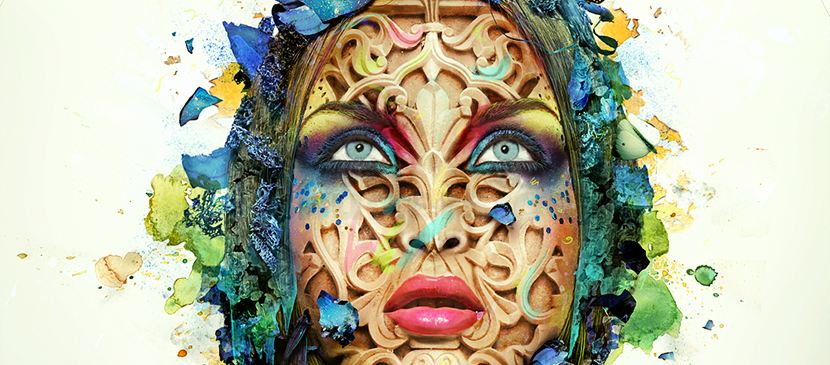 We thank every tutorial author for their generosity of sharing techniques and process to readers. This tutorial presents the steps to create a beautiful and abstract portrait with photoshop. Photoshop techniques actually are not difficult and east y to master. May learners get inspiration and share works with us, too!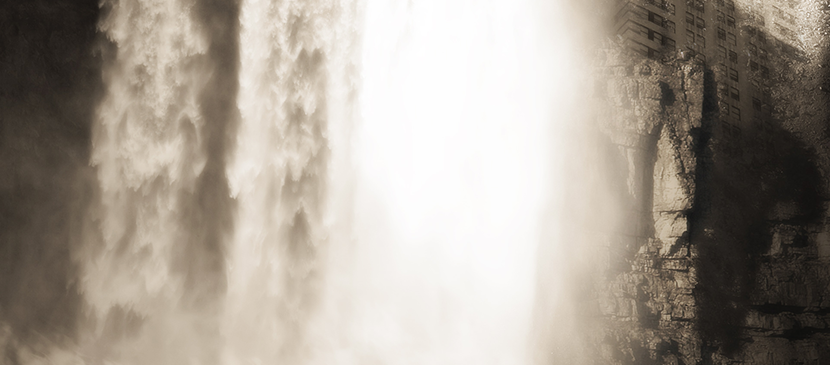 This tutorial will show you how to create a "Doomsday" style image: a composition of a waterfall with some ruins of old buildings.To do that we will use stock photos. Except for adjusting the layers and matching the colors and saturation, please make sure that the light sources are almost the same.
In lots of cartoon programmes or legends, you may have seen a human face on tree which is able to talk or move. Now you can have go to create this. Using the same idea, you can bring lots of things alife.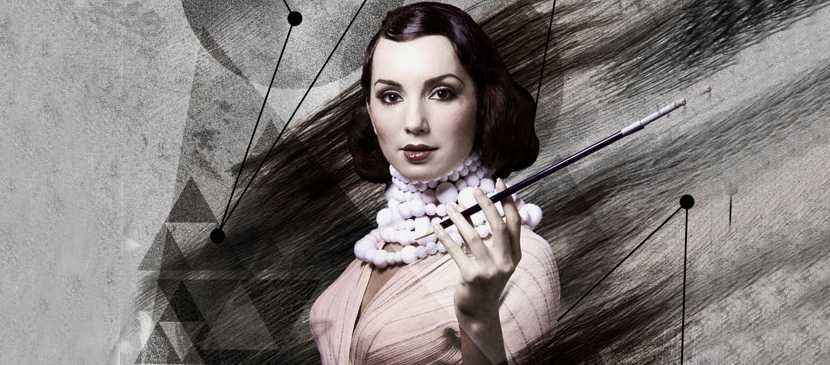 In this tutorial, it is going to show you how to simply create a vintage poster using different brushes, blend mode, adjustment layers and some very simple filters in Photoshop. This skill can be applied to different kind of poster and design.
Do you want to create a cartoon image for yourself? You can use your photo to transform your image into a cartoon character mainly by Photoshop blending options. You can also design your character with different styles such as changing its hair and skin colors.
Apart from main objects, background is the second important element for your artwork. You can use it to interpret your object. For example, to present this lady to be desperate, it uses the bad weather to form the background.