Your Favourite Photoshop Tutorials in One Place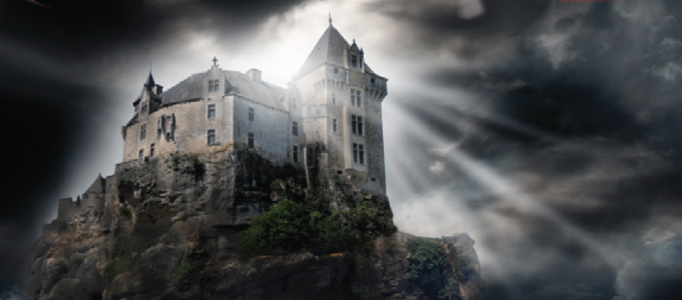 Create a Nicely Manipulated Castle on the Coast

- Photoshop is recommended for this tutorial -
Using Photoshop, you can create whatever scenes you want. Some typical scenes such as castle on the coast are commons in some countries, but if you would like to take a shot, it requires a lot of works to do. Using photo manipulation, you can overcome this.
The second episode of Hell Rider is on show. You may wonder how to transfer a normal scene to this movie scenery. This will show you how to apply fire for the motorbike and change the skull for your image plus other background adjustments.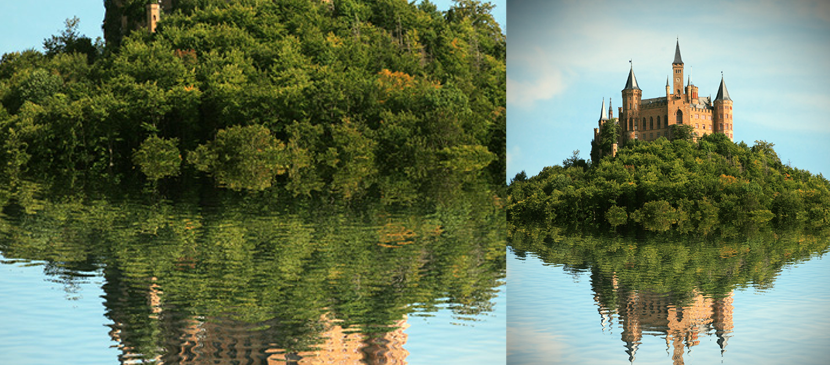 In this tutorial it will create a realistic water reflection effect. You should be able to replicate this effect on other pictures using the techniques presented here. The detailed explanations at each step should make it easy for beginners to catch on.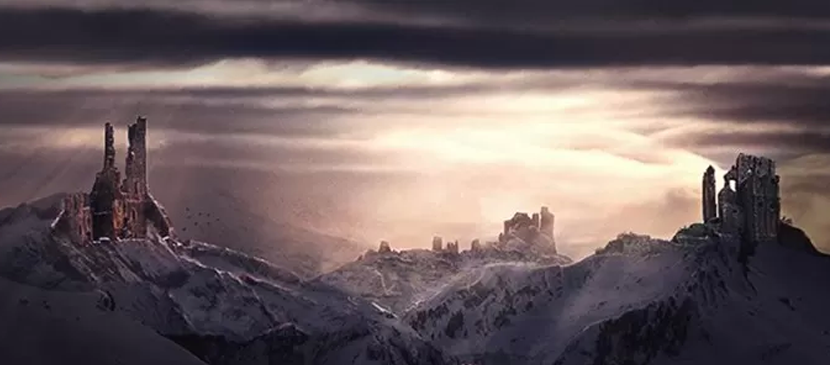 Learn how to create this beautiful ruins landscape with magical shafts of light. This Photoshop tutorial will show you how to add ruined buildings to the peaks of a snowy mountain landscape, add mystical light shafts, and a marching army.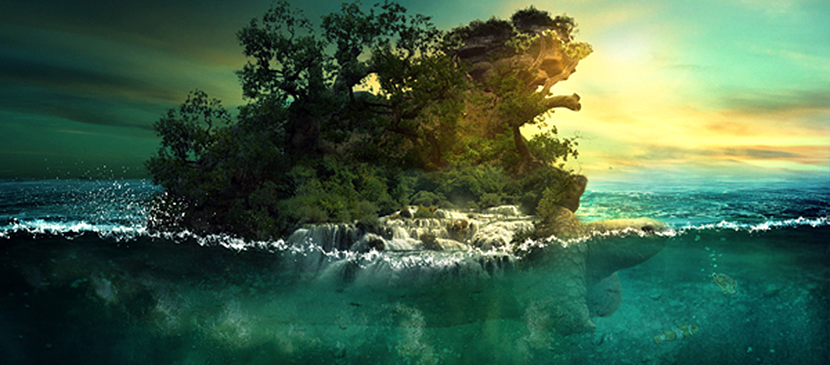 To create an aquatic giant tortoise, you need to manipulate trees, stones, waterfalls and textures to make an island on it. This tutorial will demonstrate how to combine different stock images to create this cohesive and unified scene of an aquatic giant tortoise with lighting effects and the beautiful color of the entire scene.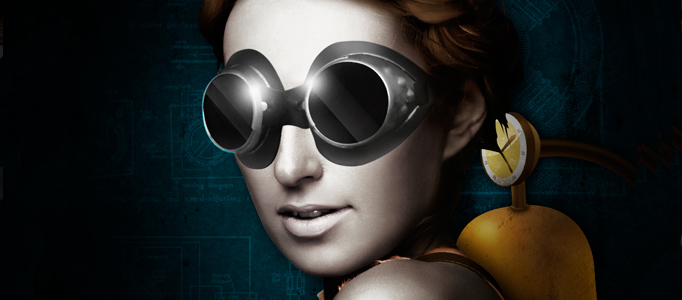 If you want to turn your image into a cartoon character, you can use your image for the transformation. No need to ask someone to draw it out for you. Using basic Photoshop techniques, you can change the color of your image into cartoon style.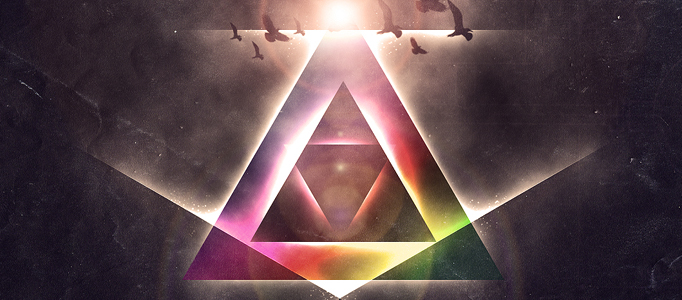 Whatever design needs to have nice lighting effect to apply with, then the object background can be specified and focused. Geometric lighting effect could be applied to some scientific object. This tutorial will show you how to shape the light as a triangle.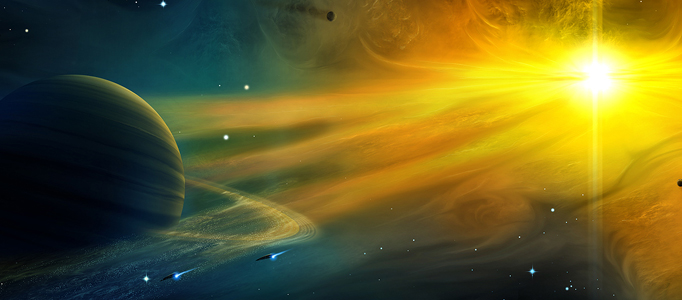 To create an universe scene, planets and sun are the essential elements. Usually, the designers would create some nice lightings to beautify the objects.
Many of you would like to have a dramatic night scene for your picture. It is difficult to capture such nice scene out door. In this connection, this tutorial will teach you to create a romantic night scene for your picture.