Your Favourite Photoshop Tutorials in One Place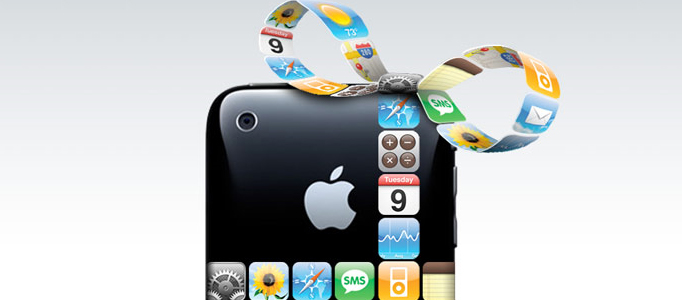 Create a Nice Ribbon for iphone in Photoshop

- Photoshop is recommended for this tutorial -
When you come up with design something as a gift, it is always good to add a ribbon with butterfly shape on it. This tutorial is a good example to demonstrate you how to wrap the rectangle into butterfly shape. You can also wrap a similar shape for your Christmas/new year e-card for your friend and family.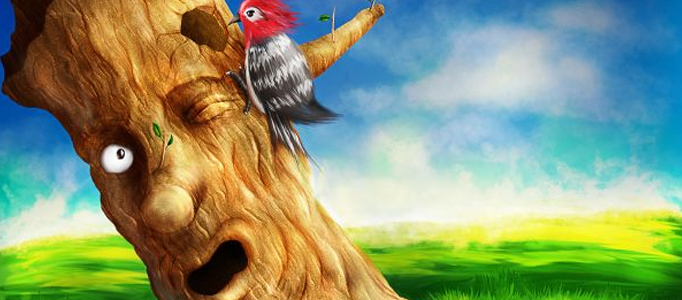 As long as you pay attention to something nearby you. You will find that lots of scenes can be turned into something funny such as turning the things to be alive. This tutorial will teach you the painting skills using Photoshop to create a nice scenery of bird pecking at a tree.
When you come up with drawing idea, you may sketch it down and start to do the painting after. The main advantages of using digital painting tools are that you can amend and go back to previous steps. Photoshop is one of the most popular tools nowadays. And this tutorial will show you some techniques to do the painting works.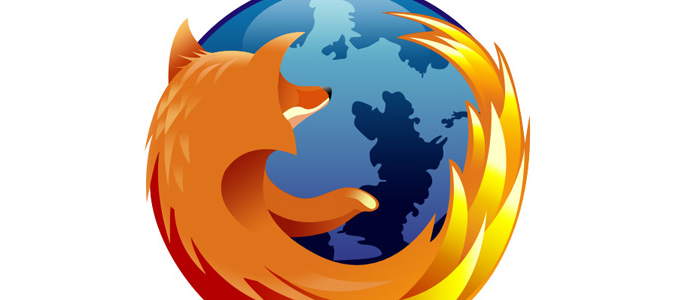 This tutorial will go through how you can create the Firefox logo in a scalable Photoshop format. This is very useful for you to make other logos.
There are some ideas of making cartoon eyes so that you can create your own cartoon eyes easily. Here will show you a way to paint and add reflection. You can use the same idea to create different different color and size of eyes.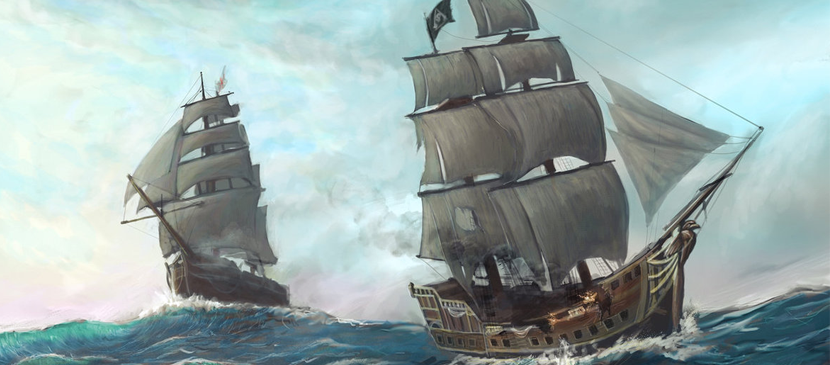 This tutorial will show you how to paint some Battle Scene in the Ocean. This will go through with you from the black and white picture and finalize with a nice colorful piece of artwork. You will see how every little details were added such as cannonball hit the water and smoke to form such a battle scene.
Using Brushes are the one of most common techniques in Photoshop tutorial. You can save a lot of time and produce high quality art work, when you are able to manage to use the brushes wisely. And, this tutorial will teach you how to setup and apply the brushes to paint the cartoon scene.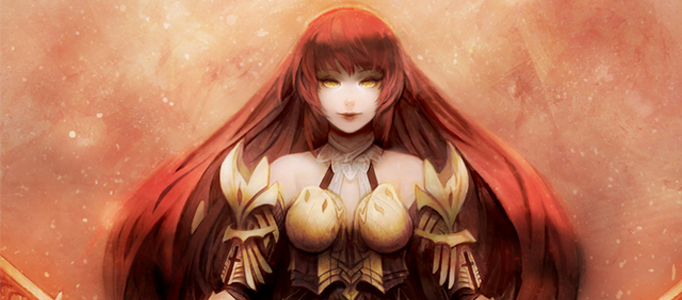 Apart from using brushes for coloring, you can also use other Photoshop techniques to change your image's color. This tutorial will show you to use gradient map function to change color for the cartoon character in few steps. Then you do not need to repaint the artwork.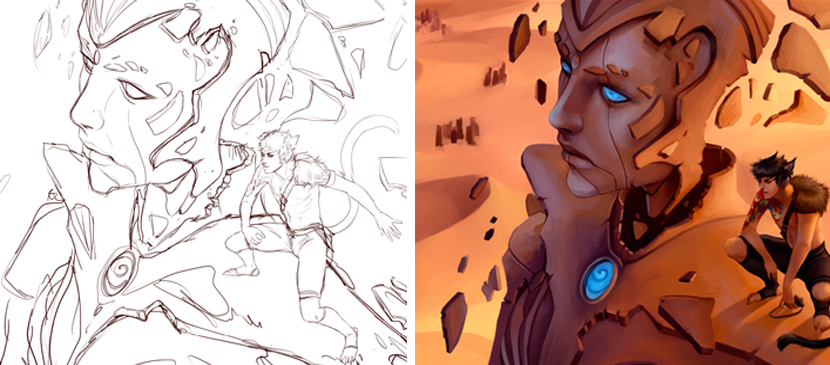 This tutorial will show you the steps of making a nice cartoon drawing in an easy way. You can create your own cartoon artwork based on this skill. It will demonstrate you how to use brushes to carry out the painting works.