Your Favourite Photoshop Tutorials in One Place
Create a Multi-Colored Text Effect in Photoshop
- Photoshop is recommended for this tutorial -

If you are bored of your text, or you find them are too monotonic, you can create some nice text with multi color. It is easy and simple. However, you have to be aware that your background should be dim or dark in order to stand out the color of your text.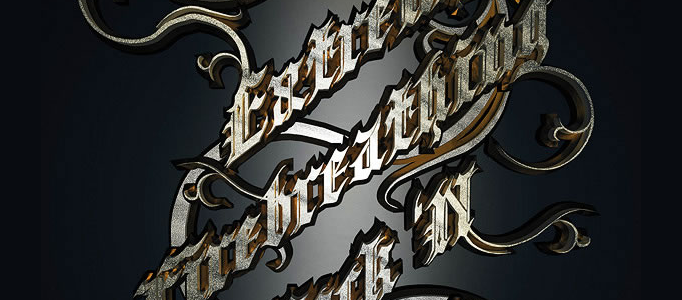 If you want to create specific text style, you can have a try to create this silver text effect for your web. It can be applied to various of web backgrounds. The pattern in behind can be also adjusted to suit for your topic.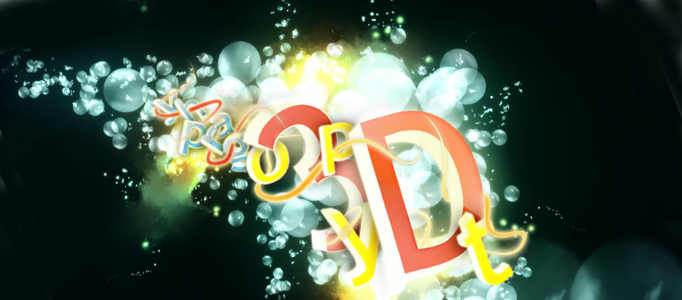 Text effect can be difficult to make. Text is a simple object that you may need to spend more time to work out with other nice background and objects. This tutorial will show you some tactics and skills to produce a nice text artwork.
Different text effects are designed to suit for various of topics and backgrounds. This tutorial's idea is to use different materials such as light words to be applied inside the text content plus adding smoky and foggy to make it more attractive.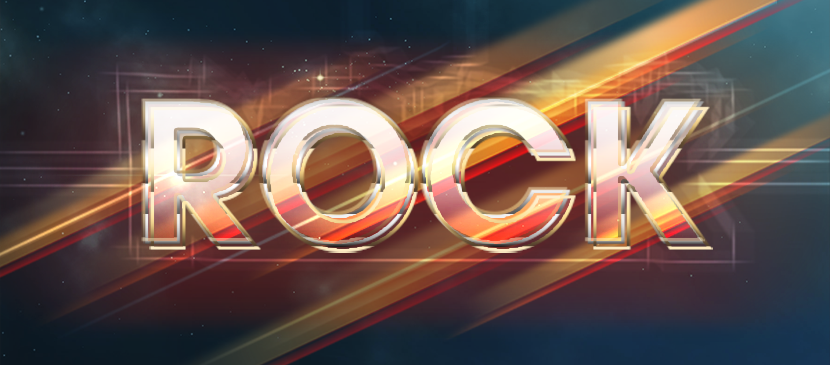 This tutorial will share you an easy way to create a space flare glowing text with Photoshop. It is useful if you want to create a glowing picture. You will learn how to create space flare text and apply text effects to it, and the way to use layer styles and blending modes for visual effects.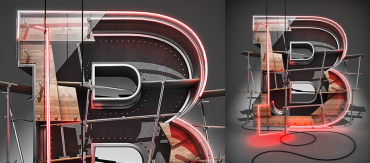 Modern artists often use more than one application to create their work. This often means working outside of Photoshop much of the time. In this tutorial, it will how you how to create a 3D typographic illustration using Cinema 4D to build the 3D and Photoshop for the post-production.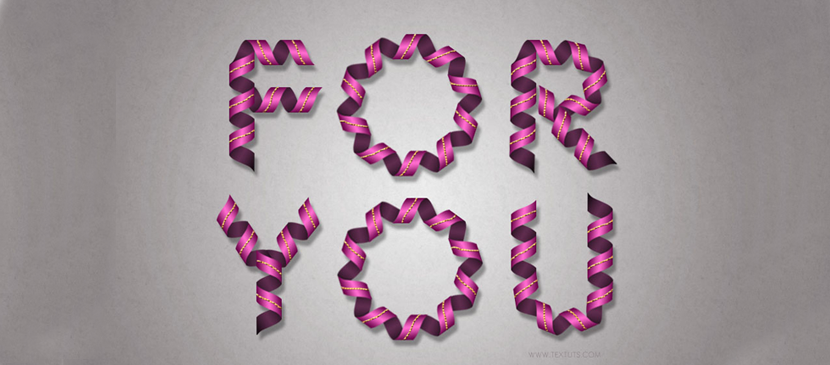 This tutorial will show you how to create a twisted ribbon text effect, then decorate it with thin stripes of glitter. The curl will be created using simple shapes and gradient overlays, and then, it will be placed all over the text using some techniques and tips and tricks.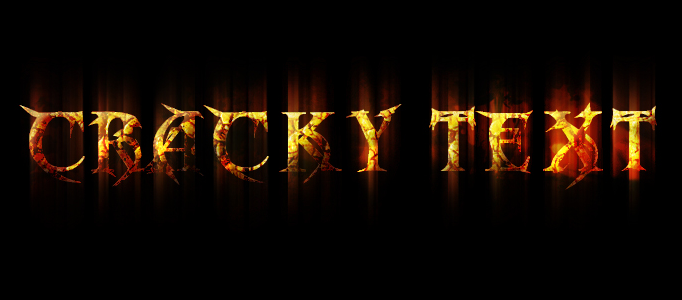 This tutorial shows the way to create the Diablo III Inspired Grunge Text Effect. It is very nice and simple. Most of the steps, it is just within the blending mode. Special art skill is not really needed. Just have a try to create your own words!
There are various of text effects you can choose such as 3D and lighting texts. Apply folding effect would be a bit special. To do a set of formal folding text, you need to know how to fold the corners.