Your Favourite Photoshop Tutorials in One Place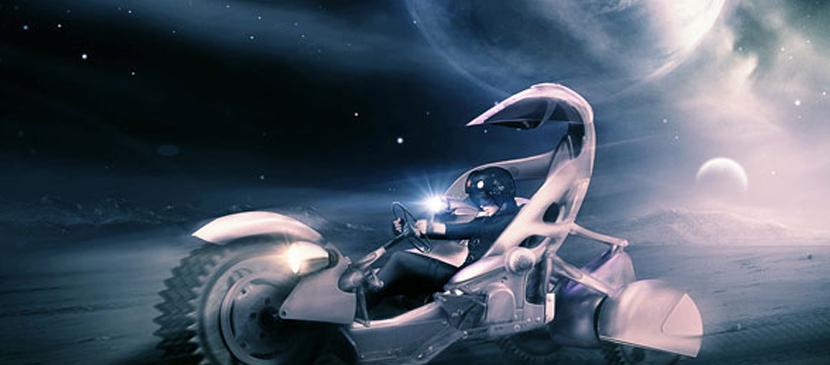 Create a Motor Cycle on the Universe

- Photoshop is recommended for this tutorial -
The beauty of this tutorial is that the various source images we're working with aren't similar at all, but through some creativity and outside-the-box thinking you'll learn how to turn a daytime scene into night, and rework a tractor/plastic toy into a believable sci-fi motor cycle.
Using photo combination effect, you can create even a scientific scenery. Preparing a broken glass photos, object image and dark night city photo, then combine them together and adjust the color afterwards. A nice scene can be formed.
Different motions need different background to match with. Take weather as an example. Sunny could mean you are happy. Raining or gloomy sky could mean you are not in the mood.
To design something to be more interesting and with more elements, you can add some objects to emphasize your topic in your artwork. A dead human is added, then the entire design work and effect are completely different.
Anything can inspire yourself to create a nice background as long as you pay attention to the things around you. This idea is to mix the fruit with a little bit of your design, then it forms a nicely imaginative background.
To change the timing for your picture, you can adjust sun light to sunset in your photos. It is mainly about the color setting in blending options. You can apply this idea to any of your picture.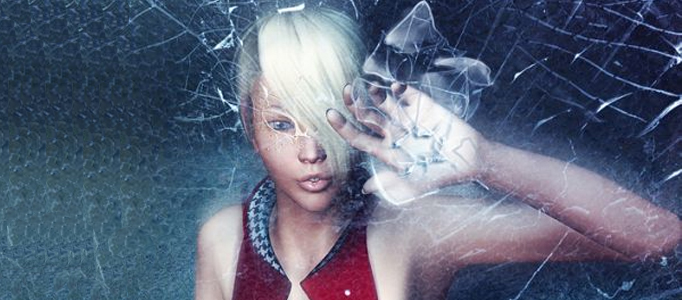 When you would like to add some new effects for your image, you can have a go on this glass blasting effect. This is mainly done by adding the texture layer and change it like broken glass. After the colour adjustment, your image is like to be isolated by a layer of glass.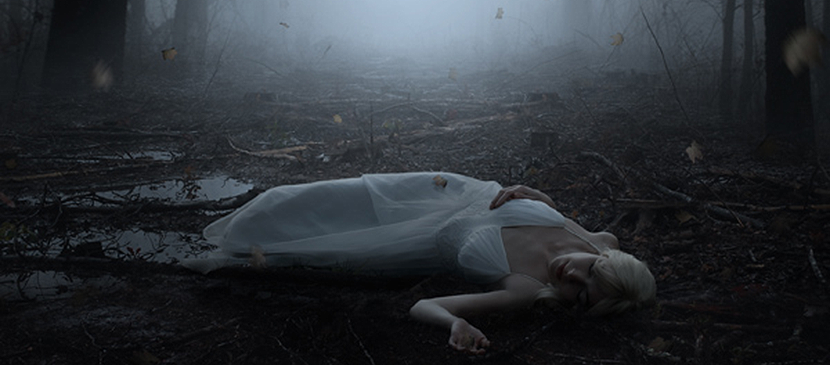 Films is like life and life is like an epic sometimes. Then how to edit the various moments? For example, the depressed situations in a film. This tutorial aims to create a dark, emotional scene featuring a sleeping girl with a misty forest scene. And it is essential to enhance the dark and dreamy atmosphere!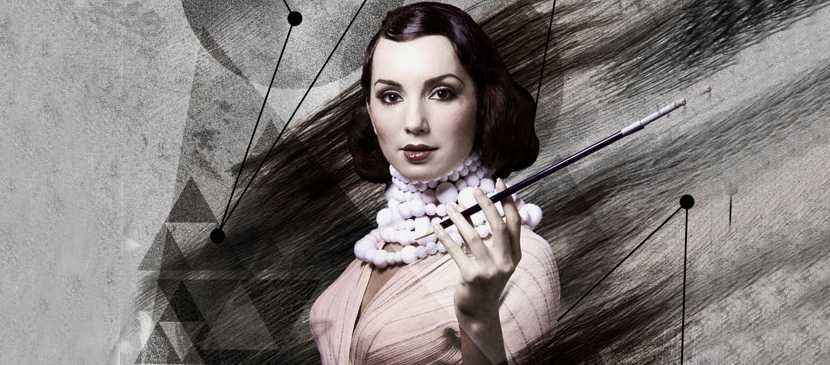 In this tutorial, it is going to show you how to simply create a vintage poster using different brushes, blend mode, adjustment layers and some very simple filters in Photoshop. This skill can be applied to different kind of poster and design.