Your Favourite Photoshop Tutorials in One Place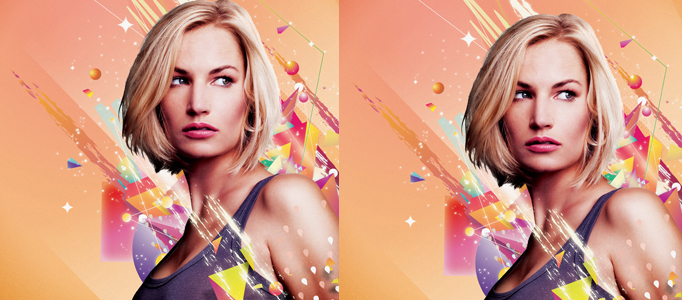 Create a Fantastically Colorful Background for Images
- Photoshop is recommended for this tutorial -

Lots of passport or ID photos have a blank background, which is too monotonic for some of you. If you would like to improve this, you can add some colorful effect for your image background.
Photoshop allows you to combine different sort of photos or images together. This will teach you to combine tree and human together to form a tree woman. You can use the same skills to combine different objects together.
Many of realistic scenes are difficult to create as they need to be done in a very detailed way in order to turn it to be nice and realistic. Here will show you the lighting adjustments and settings to create the nice light beams.
In this tutorial it will show you how to make a snowing aurora scene . You will learn how to combine different stocks together and blend them correctly to make a cohesive scene. You'll also learn how to create lighting effect, work with group and more.
In this Photoshop tutorial, you will learn how to create an Eerie Eye Photo Manipulation. You will be using blending modes heavily and some standard adjustment layers to implement the change of your eye's color.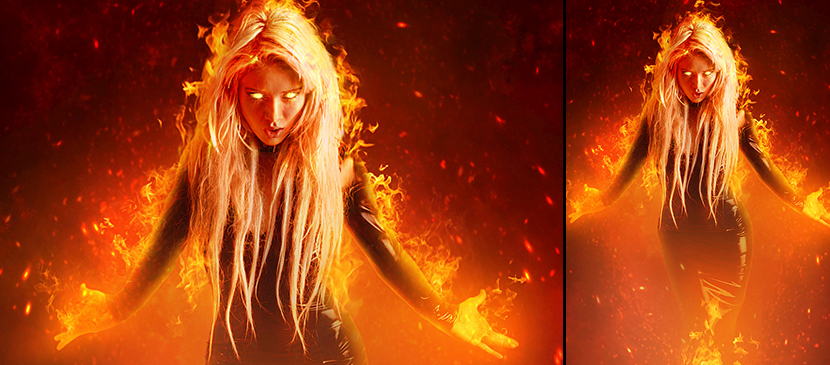 Photo manipulation may be one of the funniest things you can do with photoshop but creating photo manipulations isn't easy. In order to create a fantasy fiery portrait of a woman using photoshop, this tutorial will explain how to use textures, add fire and create lighting effect.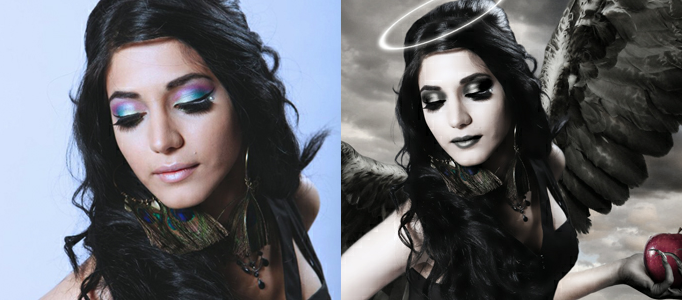 To turn your image to be an angel, it is just a few steps. Using photo manipulation, you can add a pair of wings on the lady's back plus a light ring on the top, then basic stuff are all here. After having some color adjustments, then we are done.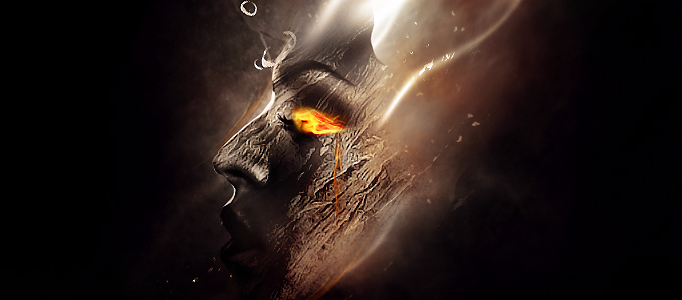 Lots of monster and alien usually are combination of human and plant or animal. Therefore, you may try to combine different sort of stuff together to form a new spices.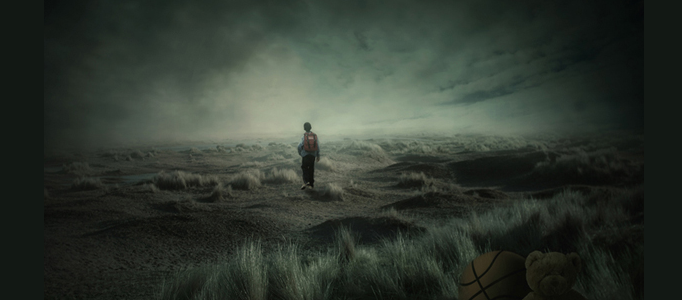 To make a hopeless scenery, you can use light and shadow effects to focus your object under a dark background. Another element is greens such as grass or trees. These objects are always good for emphasis of this kind of topic.