Your Favourite Photoshop Tutorials in One Place
Create a Desirable Gladiator Scene using Photoshop
- Photoshop is recommended for this tutorial -

Most of the time, you may be stuck on how to apply different scenes for different characters. It is not necessary to put the fighting or war scene as a background in this case. A simple sea and a beautiful girl can also be applied for your gladiator.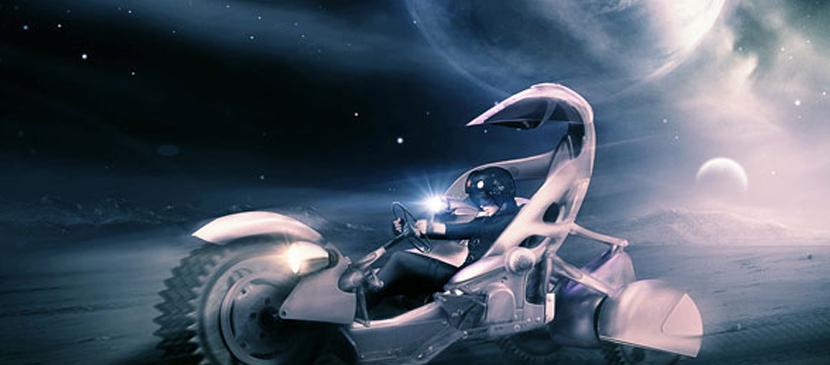 The beauty of this tutorial is that the various source images we're working with aren't similar at all, but through some creativity and outside-the-box thinking you'll learn how to turn a daytime scene into night, and rework a tractor/plastic toy into a believable sci-fi motor cycle.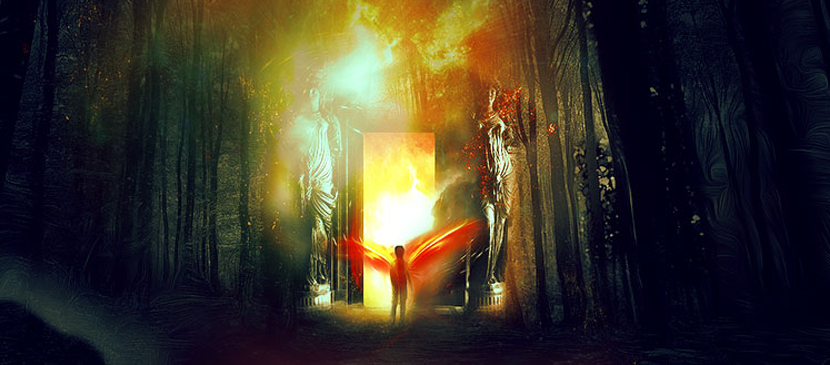 In this tutorial, it will show you to manipulate a heaven door in Photoshop. You just need to prepare few images and merge them together. This is an intermediate level tutorial and some steps can be tricky.
Simple photo effect can create variety of excellent sceneries. With a few explosion and human images, you can create a nice meteor flying scene and to increase the attractiveness of the picture. A father and son can be arranged as audiences.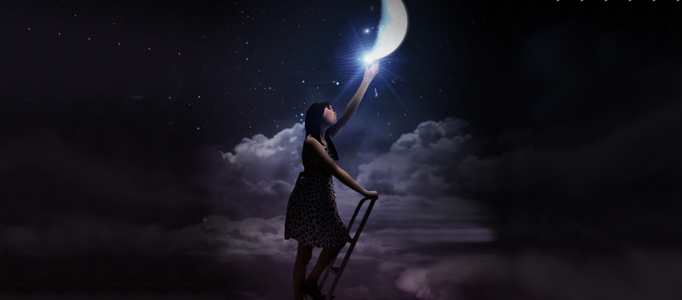 Lots of imaginative stories have described some kind of scenes that how the people reach to the moon. You may wonder how to create one for yourself or for your children. In this tutorial, it will show you some easy steps to do this.
By preparing a few building images, you can form a great city using Photoshop manipulation. You can form your city map first, then applying building images to enhance the realism of the scene.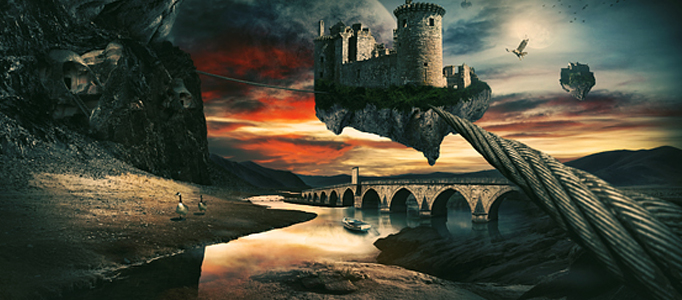 Simple photo combination techniques can be applied to create most of imaginative photos such as explosion and firing effects. Using the same idea, making a flying castle is simple and very straight forward.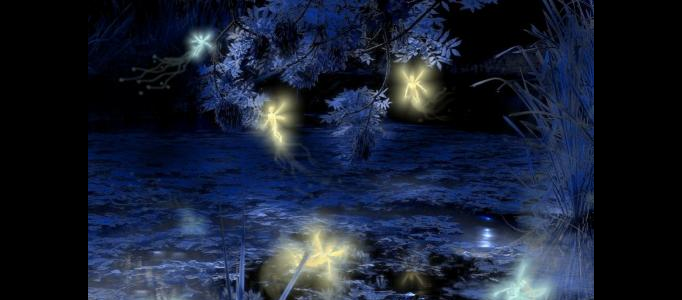 This tutorial will explain how to create the lighting effects in the making of Secret Pond. To begin, you need to prepare a photo. You can finish this tutorial in different way, but this will show you the fast track to accomplish it.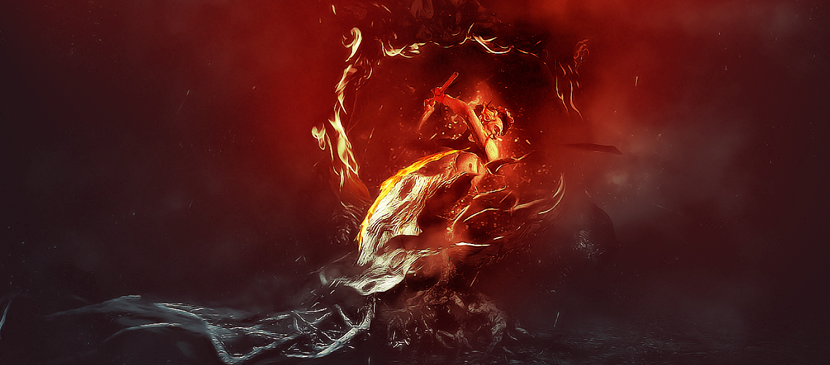 In this tutorial, it will show you how to create this "Surreal Artwork for a Fighter" in Photoshop. We will combine several objects such as tree roots, cracked ground and fire with a model, as well as to use some photo manipulation techniques to form the final effect.