Your Favourite Photoshop Tutorials in One Place
Collection of Facebook Templates, Illustrations and Icons
This is time for facebook fans! Facebook templates are your perfect visual tool. In this collection you will find facebook templates, facebook illustrations and facebook icons.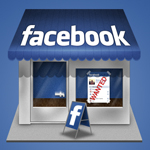 We are happy to announce 3 winners of 3D Spiral Flash Gallery Giveaway. They are nitefox, Sifor, and Nokadota. You will receive an email from Flashloaded soon for the free license of The 3D Spiral. We will organize another giveaway very soon. So, please feel free to join our forums and discuss anything about Photoshop together.
Most of the people would like to change the mobile wallpapers often such that they look cool. But finding a good wallpaper to display on the screen of your mobile is a task in itself. It's even harder to find a wallpaper resolution matches with your screen resolution.
Photo manipulations are a great source for inspiration, generally because designers are able to express their creativity through various aspects of design. So here are 25 of the most incredible examples of photo manipulation.
Halloween is coming! It is almost here! We should be ready to celebrate it in our Web community. I have some interesting ideas on how to decorate it in a Halloween manner. Check it out! In conclusion you can find some Halloween and Dark templates for your own site in this article.
Thinking of launching a website of your own or putting your business online? It is high time to do that! And the best way to manage your website online is to use a CMS. There are different types of content management systems, but today we are going to draw your attention to Drupal CMS.
The weather is cloudy and cold…freezing air is everywhere. But you know that spring is close. You can find it in sweet hearts, in little angels and in your beloved. Because love is a spring. Hope this round-up of St. Valentine's wallpapers, templates and tutorials will brighten up your holiday!
Happy New Year! Photoshop Lady Group would like to say thank you very much to everyone who has been supporting Photoshop Lady in the past and we do hope our contents can inspire and help you with your artwork creation. Some published great tutorials from 2014 have been selected in this article and hope you guys like them. Enjoy!
Photoshop Lady has been spending almost a whole year to search for the best photoshop tutorials for you. Eventually, we come up with The 100 Most Popular Photoshop Tutorials of 2009. These are selected from our published tutorials, with over 1 million votes and views from our Photoshop users and readers.