Your Favourite Photoshop Tutorials in One Place
Concept on Painting a Wonderful Cartoon Art
Before you carry out some complicate artworks, it is good to initiate your painting with some cartoon art. It is relatively easier. Here will share you with the ideas on painting concepts.
This tutorial will show you how to create a 3D-looking icon, adding fine details and shadows, using textures and making the illustration very realistic with gradients and lights.
To design a special character, the easiest way is to use other specials together to form a new character using photo manipulation. For example, you can extract animal's eyes or other plants to stick on your draft plus paintings to carry out your a special character creation.
One of the most difficult part for drawing a portrait is drawing eyes, but it is so difficult. This tutorial will illustrate you step by step to draw a human eye from drafting.
Working a cartoon artwork is never an easy task. This tutorial will show you to paint a cartoon artwork of beautiful lady laying on a bed. You will see step by step of this artwork formation.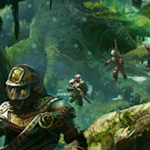 Design a suitable background is the most important element to present your main object. For a natural background, clouds is always used. Here are few different amazing style of clouds design tutorials which should be able to help your design.
This tutorial will show you how to create a vector car.
It usually takes very long time to process a human portrait. Here will show you how to work through for a lady. You can use the same way to process your own portraits with reference to this tutorial's techniques.
It is not easy to paint a human portrait. It requires a lot of techniques to add the shadow and lighting effects. Therefore, it is good to refer to more tutorials for the brushes settings and different techniques.