Your Favourite Photoshop Tutorials in One Place
Concept of Creating a Funny Cartoon Scene

- Photoshop is recommended for this tutorial -
In this tutorial, it will present you the concepts of making a funny cartoon scene. You can follow the idea for working out your cartoon artwork such as setting up brushes for painting, adding lighting to your cartoon image etc.
Photoshop can allow you to make anything extraordinary. This tutorial will show you to make a spaceship destroying the city scene using the brushes plus photo manipulation skills. You can form any different photos combination you like to achieve a fantastic result.
Lots of films would use sea as their topics. You may want to have a try to use a ship for your topic of your artwork also. Here will show you how to use fantastic Photoshop skills to design a great ship fighting to the ocean.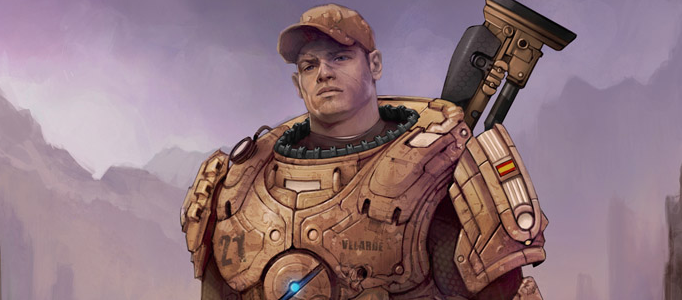 Drawing a soldier is like drawing other characters which needs to be initiated from drafting. Once you finished your draft, you can start painting and start to set up your brushes. Different designers would have different skills you can refer.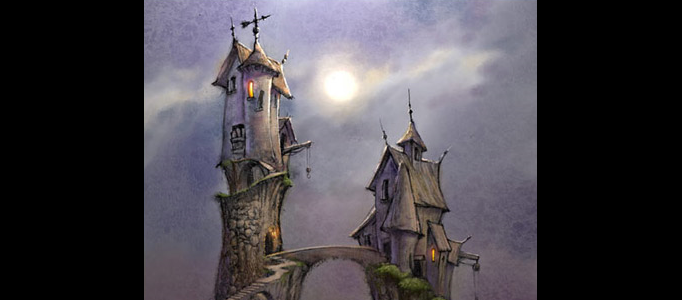 In this tutorial, it will show you how to initiate the paint of strange high house from draft to paint. Or you can draft whatever object on paper first, then scan your object. After that, you can apply the paint through photoshop featuring. Usually from drafting to painting, it takes at least 1 or 2 hours.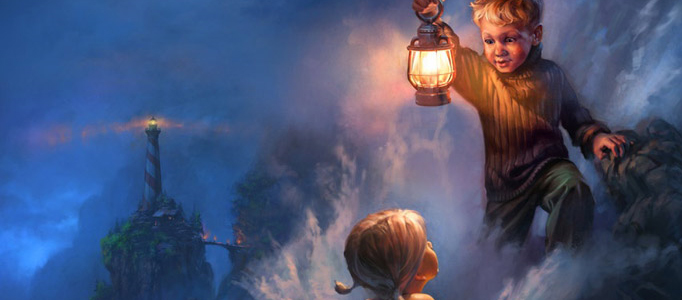 When you look at some nice arts or drawings. It seems very difficult to process them, but it is not. As long as you initiate some draftings like normal art paintings, you can use photoshop brushes to paint.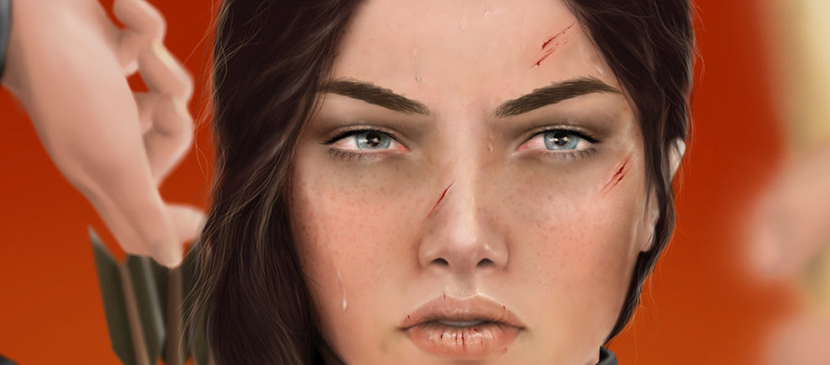 To make some realistic battle scene, cuts or wounds on the human skins are necessary to reflect the actual scenario. To make some cuts on the face or skin, it is very substantial. This tutorial will brief you the idea to make cuts and sweat on skin easily.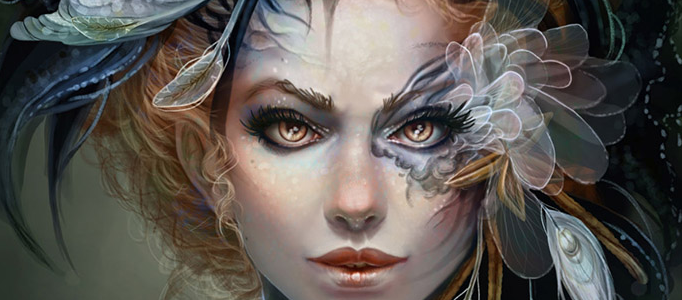 Drawing a nice portrait is difficult and time-consuming. Therefore, good drawing skills can speed up your drawing time and improve your drawing. Here will give you some tactics to work out nice hair and face for a lady.
Working a human portrait is uneasy. You have to be familiar with drawing hair, eyes, nose and month etc. to for a human portrait. Each part of these requires special tactics to do, here will show you how to work on the lip.