Your Favourite Photoshop Tutorials in One Place
Coloring Technique for a Cartoon Art
Apart from using brushes for coloring, you can also use other Photoshop techniques to change your image's color. This tutorial will show you to use gradient map function to change color for the cartoon character in few steps. Then you do not need to repaint the artwork.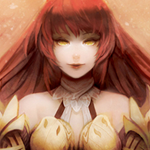 Design a suitable background is the most important element to present your main object. For a natural background, clouds is always used. Here are few different amazing style of clouds design tutorials which should be able to help your design.
In this tutorial, we are going to draw a pumpkin for halloween, the pumpkin with scary face. We will start drawing its basic shape with help from Pen tool and continue with drawing manually using the old realiable Brush tool.
There are no standard way for drawing eyes. Different designers can have different ways to work on their design. Here will give you some hints for drawing an eye in a quick way.
This is the work through to paint a cartoon lady portrait. You will see how this artwork to be made step by step. The artwork is created layer by layer. You may be able to use similar method to paint your artwork.
Lots of men would dream to themself to be strong and muscular. The first step to draw nice muscle is to know how different shapes of muscles distributing on your body. There are not too many skills in this tutorial, but it will be benefit to you as long as you can get the idea.
This tutorial will teach you how to make a delicious ice cream icon in Photoshop. We will be using the built-in vector shapes in Photoshop to achieve this outcome.
Forest is always a popular background for lots of artwork creation. Therefore, it is good to be familiar to create forests so that you can use it for your artwork. This tutorial will describe to make a forest using brushes.
This is a step by step tutorial on painting a realistic nose, although this is digital painting, the same principles apply to traditional painting. You can apply the same principle to any other portrait painting works.