Your Favourite Photoshop Tutorials in One Place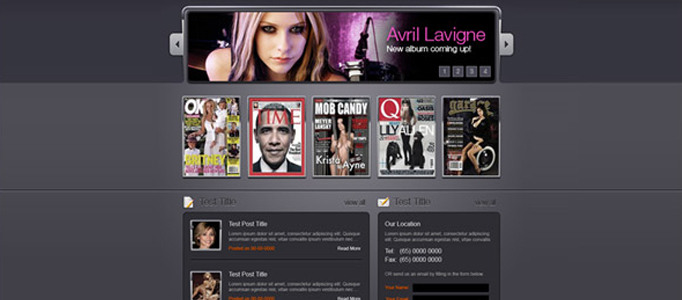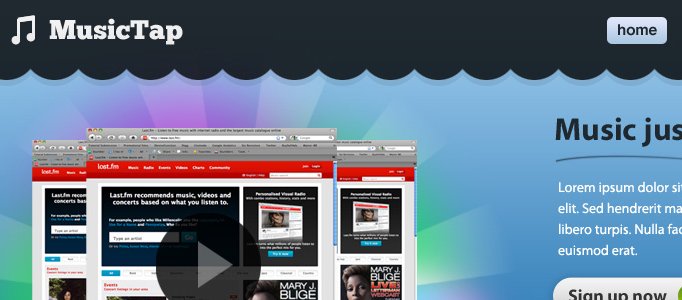 - Photoshop is recommended for this tutorial -
Music web layout is like any other artworks layout, which need to be nice and sophisticated as readers mainly rely on the visual effect of your web at first sight. This tutorial will present you a nice way to arrange your web pattern and layout.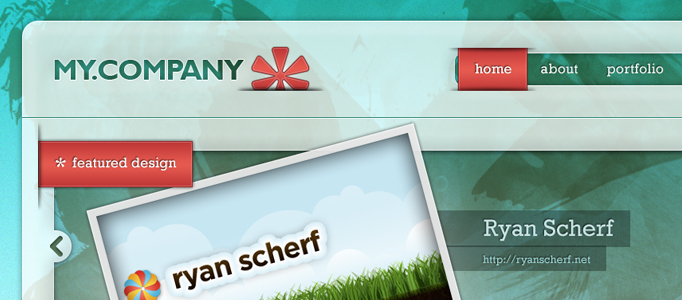 It is not easy to design a stand out web layout since there are over a billion of designs on the internet. Sometimes, you may come up with some great ideas when you look at different amazing design on the webs. Here this tutorial will present a good example for you to refer to.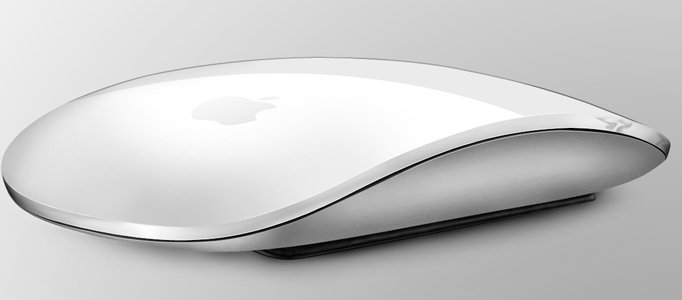 To design a computer mouse, you may face some difficulties on drawing the shape, and adding the reflection effects. In this tutorial, it will show you an efficient way to do the mouse design and how to add the reflection effects for the object.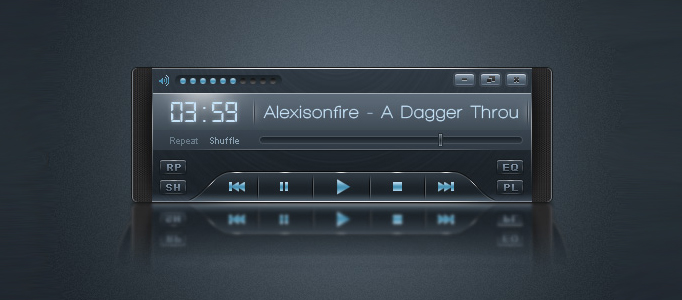 There are various of media players on the internet for downloading. However, lots of them are just too general that you may not keen on. In this case, you may want to design your personal media player for yourself. In this tutorial, it will show you the techniques to design a professional media player.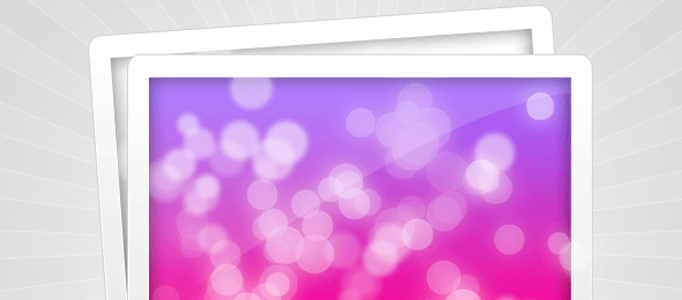 Today we are going to create a Creative Colorful Icon in Photoshop from scratch, the icon features a colorful design in a shiny metal like border the icon also used a bokeh effect.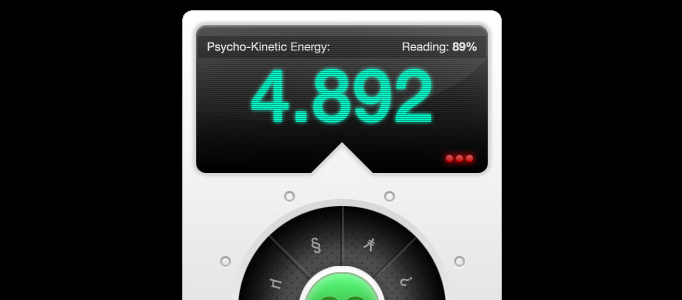 There is no particular standard for it, but you can have reference for more of this kind tutorials to brainstorm a better idea. In this tutorial, it will show you a creative idea applying on user interface in Photoshop and how to build a sleek interface of your own.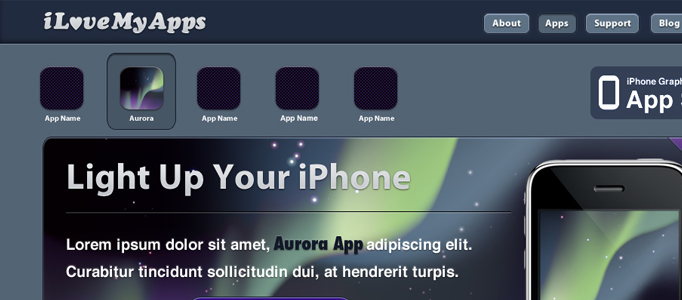 In this tutorial, we'll be working on creating an iPhone web layout with wireframe and adding color, texture, images, and effects to polish off this design in Photoshop.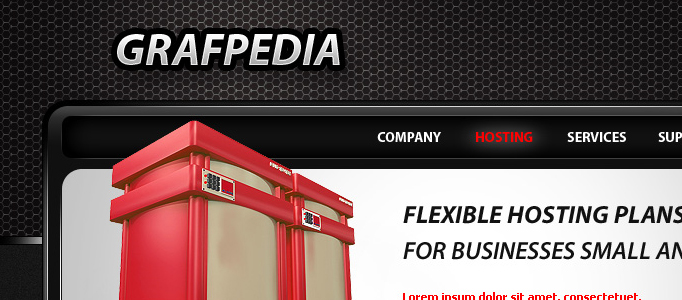 This tutorial is going to present you to design a hosting web layout in Photoshop. The design is simple and elegant. You just need to follow the tutorial, and use the same idea. Then, you can create your own web layout in an efficient way.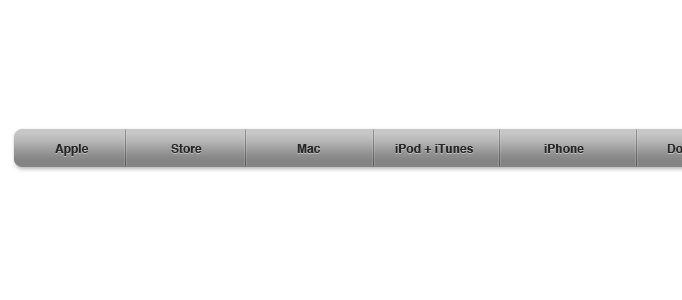 This tutorial will bring you one of the cleanest designed sites on the web, which is usually hard to achieve with so much volume, just look at craigslist. Today we will try to recreate the Apple navigation bar on their current website.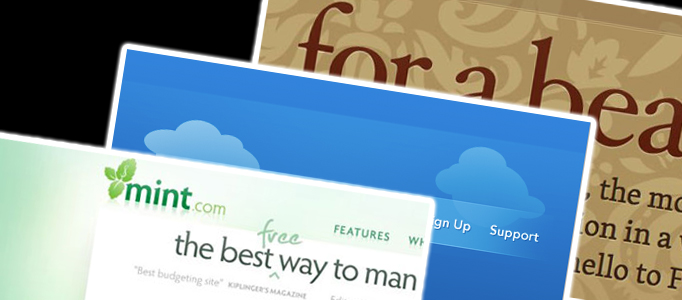 In this tutorial, it is going to show you how to create five crazy photoshop effects for your site. The design style and colors will depend on your overall site style and importance of each button. Here are 5 excellent examples for your information.

Warning: simplexml_load_file(): php_network_getaddresses: getaddrinfo failed: Name or service not known in /home/photoshoplady/public_html/wp-content/themes/PhotoshopLady2/products.php on line 9

Warning: simplexml_load_file(https://market.photoshoplady.com/feed/atom/): failed to open stream: php_network_getaddresses: getaddrinfo failed: Name or service not known in /home/photoshoplady/public_html/wp-content/themes/PhotoshopLady2/products.php on line 9

Warning: simplexml_load_file(): I/O warning : failed to load external entity "https://market.photoshoplady.com/feed/atom/" in /home/photoshoplady/public_html/wp-content/themes/PhotoshopLady2/products.php on line 9

Warning: Invalid argument supplied for foreach() in /home/photoshoplady/public_html/wp-content/themes/PhotoshopLady2/products.php on line 15