Your Favourite Photoshop Tutorials in One Place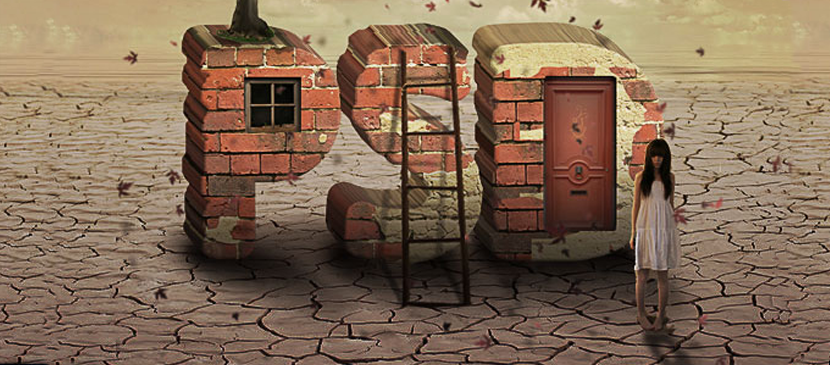 - Photoshop is recommended for this tutorial -
Learn how to create a 3D brick typography in Photoshop using a free 3D action maker. We will combine the brick text effect with different images to create a surreal photo manipulation. Based on the same idea, you can use other textures like wood for example to create your own interesting text effects.
In this tutorial, it will show you how to create a nice old signage effect using Photoshop and a stock photo. The whole process is pretty simple bu the end result is quite nice. We will also create a simple animated gif in the end for the flashing.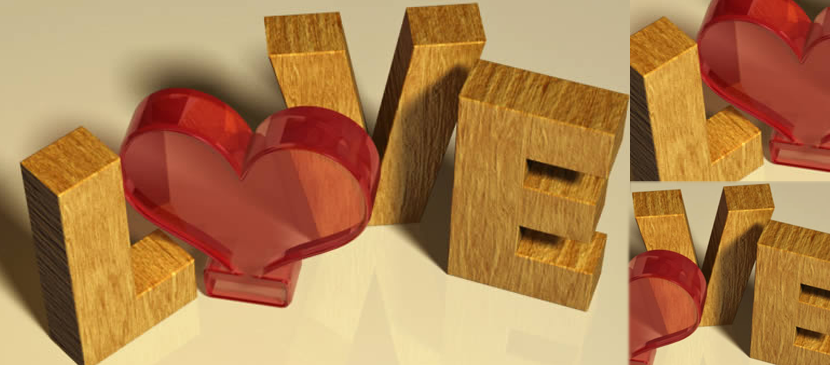 Valentine's Day is coming. You may want to make something special for your lover. In this tutorial, we will combine Filter Forge and Photoshop to create a wood textured 3D text effect with a simple red glass heart.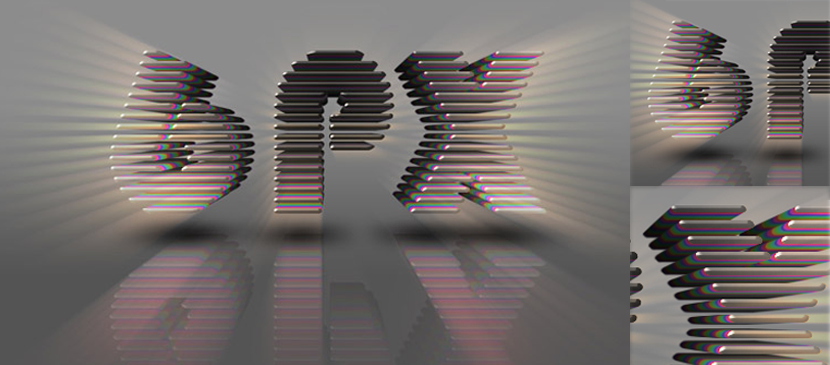 In this Photoshop tutorial, you'll learn how to create a 3D sliced text effect using actions, basic transform operations and filters. This is an intermediate level, approximately 2 cups of coffee long tutorial.
This tutorial will explain how to create a beautiful glossy textured text effect, using Layer Styles, and a simple pattern using CS 6. You can have a try to follow the step with color adjustment to your own style.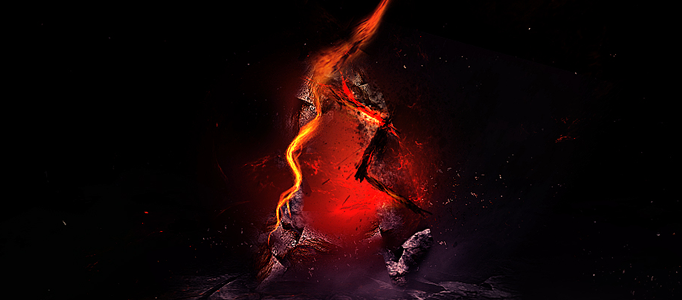 In this tutorial, it will show you the steps to Create this interesting fire text art in Photoshop. We will heavily use selection tool, image adjustments, liquify techniques as well as layer blending options.
In this tutorial, this tutorial demonstrates how to create elegant 3D type without using a CG suite such as Cinema 4D or Maya. Instead, it uses the 3D tools in the Extended version of Photoshop CS6.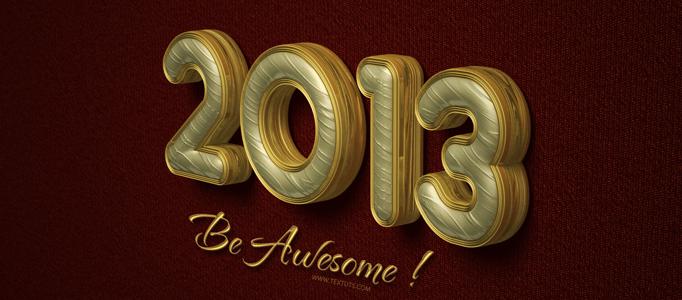 To welcome 2013, the most direct way is to design a nice text style for it. The "2013" is developed in 3D style plus a nice texture in golden color. You can use the same effect to make different words in your favorite color.
Any objects can be used for graphic design. Simple text can be formed a nice artwork. In this time, simple text has been turned into 3D text plus using blending mode and layer effect to form a nice piece of text art.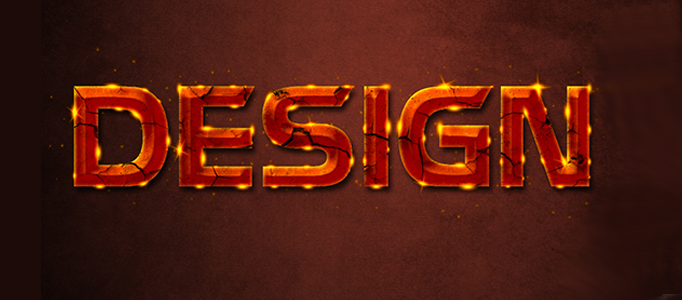 Using some simple fonts, you can turn them into a nice word art by adding simple effects. Fracturing effect is a great idea to turn your font to be special. The idea is to apply a fracturing background to your text plus color adjustment. You can also add shine on the text's edge.

Warning: simplexml_load_file(): php_network_getaddresses: getaddrinfo failed: Name or service not known in /home/photoshoplady/public_html/wp-content/themes/PhotoshopLady2/products.php on line 9

Warning: simplexml_load_file(https://market.photoshoplady.com/feed/atom/): failed to open stream: php_network_getaddresses: getaddrinfo failed: Name or service not known in /home/photoshoplady/public_html/wp-content/themes/PhotoshopLady2/products.php on line 9

Warning: simplexml_load_file(): I/O warning : failed to load external entity "https://market.photoshoplady.com/feed/atom/" in /home/photoshoplady/public_html/wp-content/themes/PhotoshopLady2/products.php on line 9

Warning: Invalid argument supplied for foreach() in /home/photoshoplady/public_html/wp-content/themes/PhotoshopLady2/products.php on line 15