Your Favourite Photoshop Tutorials in One Place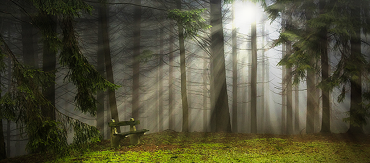 - Photoshop is recommended for this tutorial -
In this tutorial we'll learn to add some light rays to a photo in Photoshop. No special Photoshop skills are required to create your own cool rays and you'll be able to create a beautiful forest morning scene featuring light rays shine through trees. Get inspired!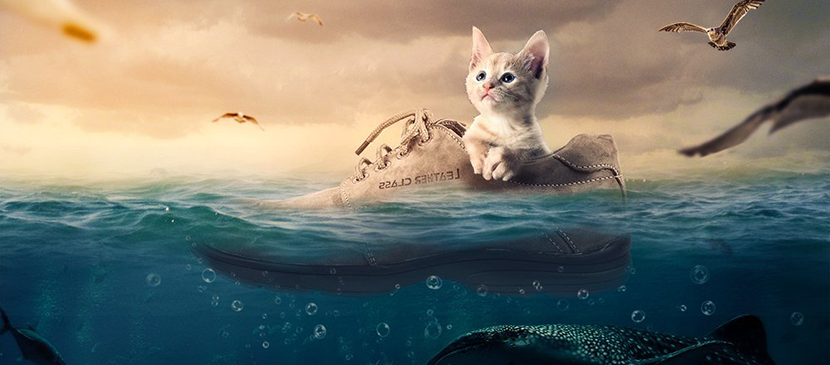 It's quite easy to simulate water and underwater scenes with Photoshop. The following underwater effect tutorial shows the diversity of the element which can be used in compositions. Simply follow the instructions step-by-step.You'll be able to create a surreal underwater scene featuring a cat sitting in a shoe. Get inspired!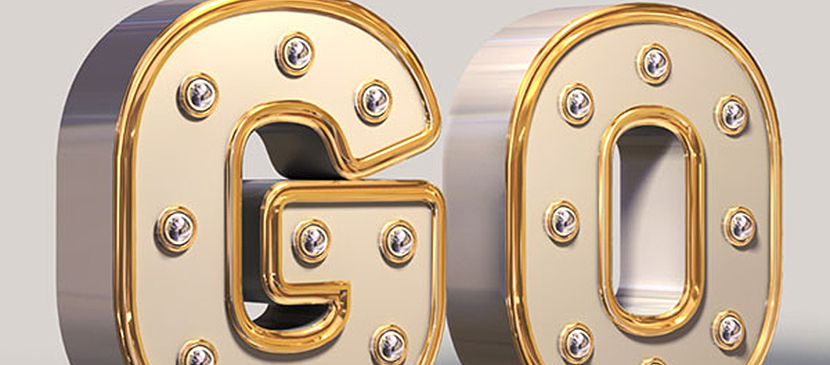 There are thousands of text effects, but to be special, Photoshop's 3D environment shall be used, for it has multiple tools and settings to create great 3D effects. This tutorial will show you how to use those tools and play around with the settings to create a shiny, elegant, white and gold, 3D text effect. Let's get started!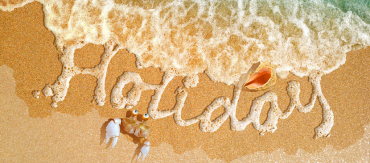 The sea always leaves sweet memories, waves, seashells and sea foams. So, how about creating a realistic sea foam text effect? This tutorial helps. It'll demonstrate how to create realistic sea foam text effect and how to apply sea or ocean foam pattern to the text shape on the beach sand. Learn and enjoy!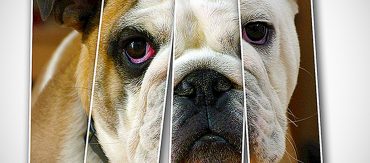 In this Photoshop tutorial, we'll learn how to create the illusion that a single photo is being displayed as a series of vertical panels. It may look complicated, but as we'll see, it's actually a very easy effect to create, with most of the steps being simple repetition. Enjoy!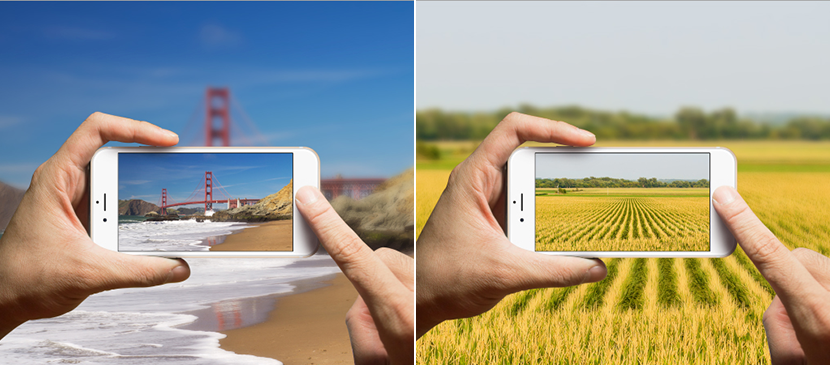 Photoshop Smart Filters are one of the greatest things about Smart Objects. When you apply a filter effect to a Smart Object layer, you automatically create a Smart Filter. In this tutorial, you'll learn how to use two copies of the same Smart Object to create the product mock-up, then apply a filter to de-focus the background.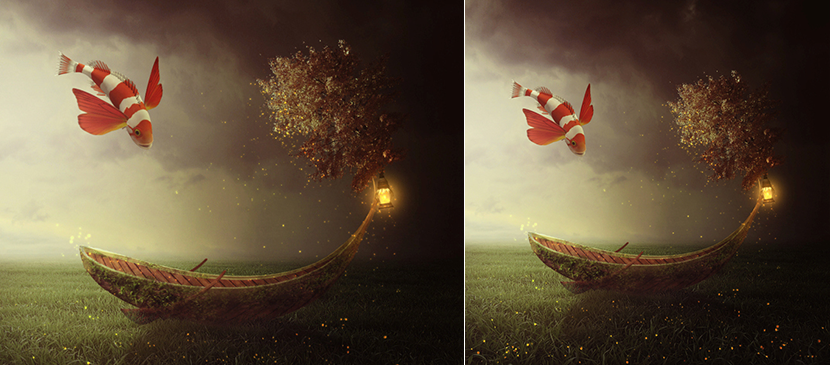 We are going to create a dreamy grass scene featuring a fantasy boat. Manipulating techniques such as blending, masking, creating lighting effects, and working with groups will help you achieve this fantasy effect. The tree, the fish , the grassland, the sparkles, and the lamp all will help. Enjoy.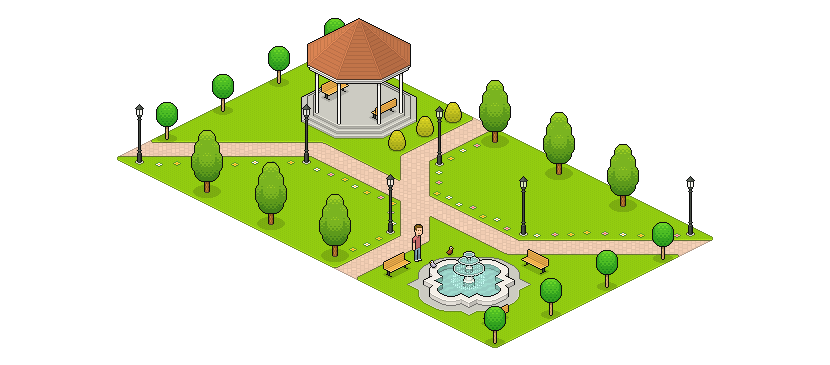 This tutorial is part of a series called Isometric Pixel Art. We had a lesson called "create an isometric pixel art city hall in Adobe Photoshop". While in this tutorial the elements we'll cover would, in fact, be useful to accessorize other kinds of scenes, like gardens inside buildings, or terraces. Please review and enjoy.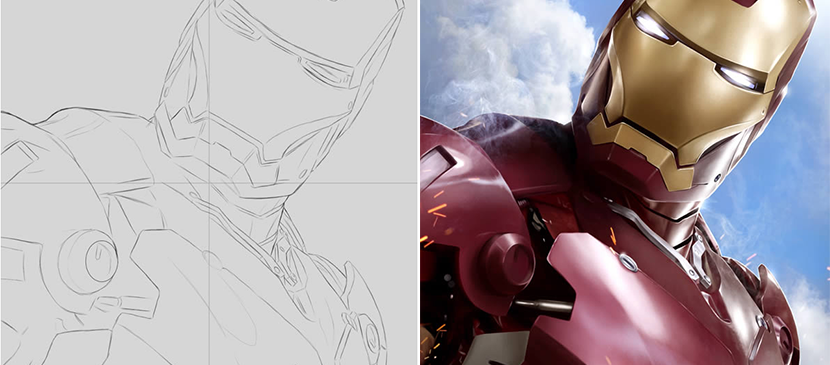 This tutorial will explain how to create stunning "Iron Man" fan art in Photoshop using digital painting techniques. It will begin as a sketch and then build up the artwork to create realistic metallic objects. It will give you some ideas about creating a nice, smooth metallic surface with Photoshop brushes!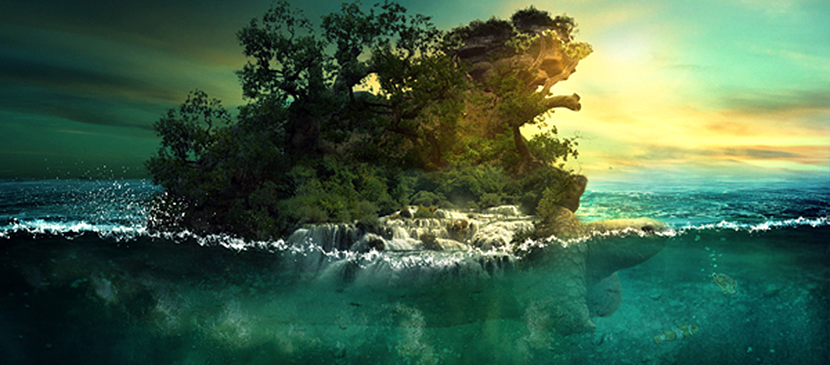 To create an aquatic giant tortoise, you need to manipulate trees, stones, waterfalls and textures to make an island on it. This tutorial will demonstrate how to combine different stock images to create this cohesive and unified scene of an aquatic giant tortoise with lighting effects and the beautiful color of the entire scene.

Warning: simplexml_load_file(): php_network_getaddresses: getaddrinfo failed: Name or service not known in /home/photoshoplady/public_html/wp-content/themes/PhotoshopLady2/products.php on line 9

Warning: simplexml_load_file(https://market.photoshoplady.com/feed/atom/): failed to open stream: php_network_getaddresses: getaddrinfo failed: Name or service not known in /home/photoshoplady/public_html/wp-content/themes/PhotoshopLady2/products.php on line 9

Warning: simplexml_load_file(): I/O warning : failed to load external entity "https://market.photoshoplady.com/feed/atom/" in /home/photoshoplady/public_html/wp-content/themes/PhotoshopLady2/products.php on line 9

Warning: Invalid argument supplied for foreach() in /home/photoshoplady/public_html/wp-content/themes/PhotoshopLady2/products.php on line 15