Your Favourite Photoshop Tutorials in One Place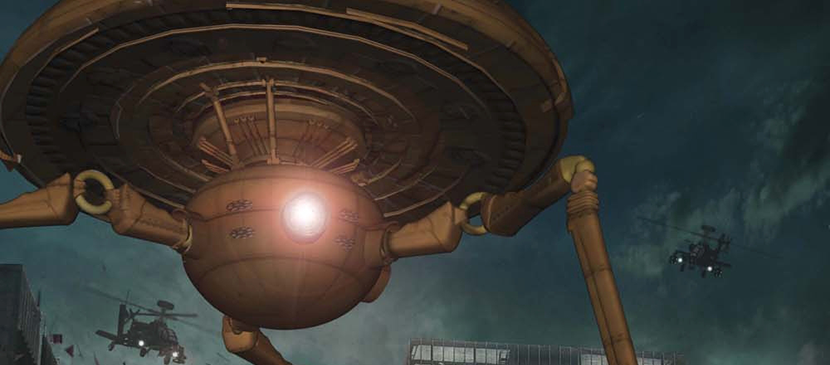 - Photoshop is recommended for this tutorial -
Becoming a football player was once the dream of m……y younger brother. Now maybe he can create a poster that he is playing football in football events. The great thing about this tutorial is learners can easily personalize the poster by simply changing the abstract wallpaper image and the football player and the stadium stock images.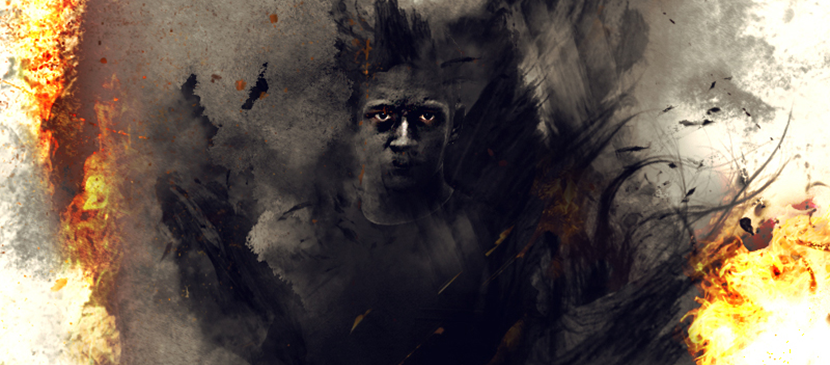 Have you seen a painting on fire? This tutorial will help you create this effect through the combination of the digital painting and the photo manipulation in Photoshop. Of course fire stock image will also be applied to form the final man On Fire effect.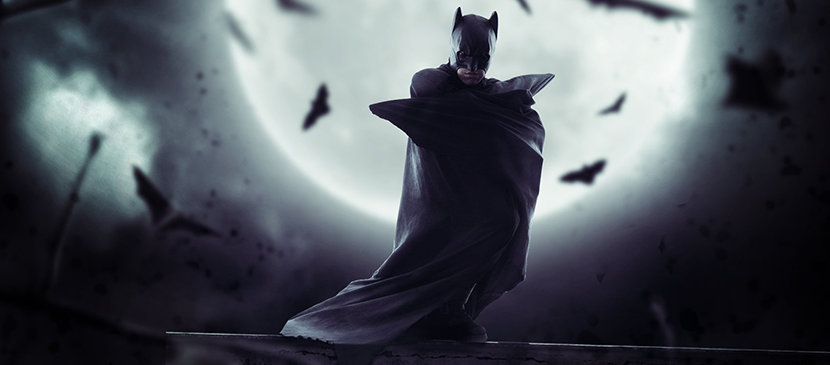 Try to create a dark Batman squatting high against the bright moon? Then follow this tutorial to create the manipulation using a variety of photo-manipulation techniques with Photoshop. Apart from blending the images together using adjustment layers, masking and brushes, you will also learn how to enhance the light and contrast, apply texture and create a dark atmosphere.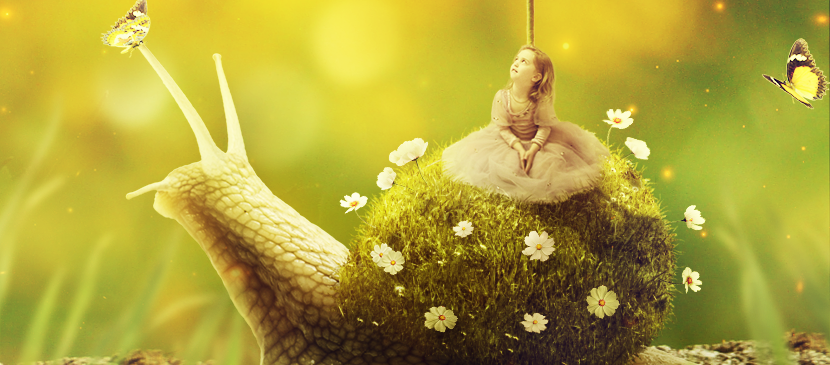 To create the surreal scene above, the tutorial starts with providing the background, adds a grassy – shell snail, and adds a child, flowers, butterflies, grass blades, blending them with adjustment layers, masking and brush. Then it uses a light and bokeh texture to enhance the atmosphere and finishes with some adjustment layers.
This tutorial will use photoshop and illustrator to create a modern matte effect. It begins with the background texture of blending the landscape, model and deer by using adjustment layers, masking and brush. Then it adds some abstract effects for the model to form the Modern Matte effect by use of Illustrator and images.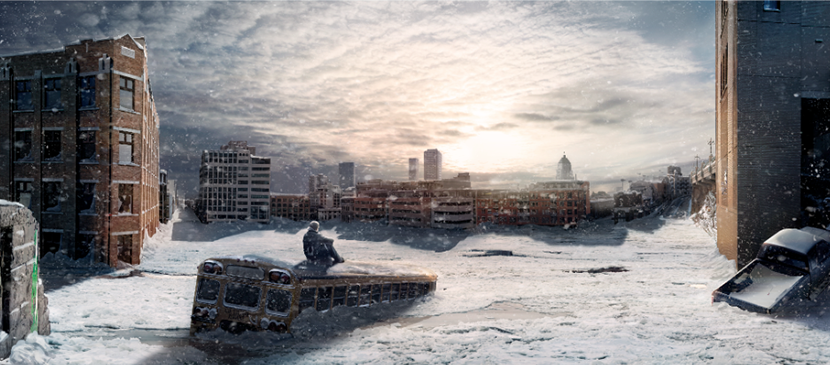 This is a two-part tutorial. This first part shall start with techniques of shooting the needed photos, then go on with manipulations of making batch adjustments in Camera Raw, automatic alignment and merging. After working on correcting the perspective, fixing the imperfections, and filling the transparency holes, this tutorial shall finish with cropping and adding the final touches.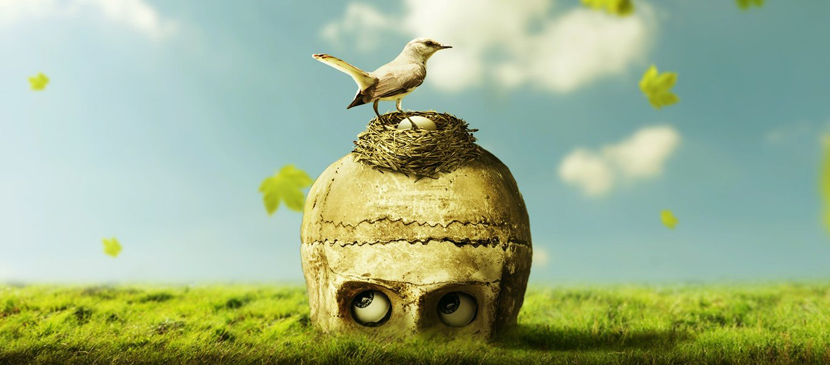 This tutorial shows you how to create a real underground scene in photoshhop. We start with combining the sky, soil & grass to make a underground scene. We continue with blending root, nest, egg and bird together, using adjustment layers, masking and brushes. Then we'll add a tree and leaves and end up with coloring the whole scene.
This tutorial shows how to create the effect of stone face wrapped by tree roots. Photos of face, stone and tree root are needed; you should have some knowledge of image adjustments and layer blending as well. Detailed steps of the whole process and a video explaining how to apply the stone texture will be provided.
Tutorial below shows the process to create fiery dragon ravaging mountain village scene in Photoshop. To complete this tutorial, photos of mountain, village, dragon and fire should be prepared. We start with the mountain texture, then work on the dragon & add fire to it and finalize with cloud and flying fire particles effect.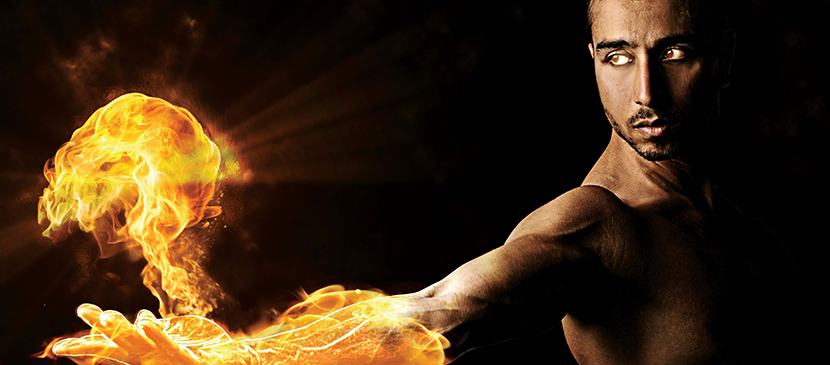 In this tutorial, Fabio Sasso will demonstrate how to make a human with a burning arm with the help of photoshop techniques.Throughout the tutorial, you'll have some work on layers, change the blending mode and layer up the central model. Warp tool, simple photoshop effects, and some layer masks will also be applied.

Warning: simplexml_load_file(): php_network_getaddresses: getaddrinfo failed: Name or service not known in /home/photoshoplady/public_html/wp-content/themes/PhotoshopLady2/products.php on line 9

Warning: simplexml_load_file(https://market.photoshoplady.com/feed/atom/): failed to open stream: php_network_getaddresses: getaddrinfo failed: Name or service not known in /home/photoshoplady/public_html/wp-content/themes/PhotoshopLady2/products.php on line 9

Warning: simplexml_load_file(): I/O warning : failed to load external entity "https://market.photoshoplady.com/feed/atom/" in /home/photoshoplady/public_html/wp-content/themes/PhotoshopLady2/products.php on line 9

Warning: Invalid argument supplied for foreach() in /home/photoshoplady/public_html/wp-content/themes/PhotoshopLady2/products.php on line 15