Your Favourite Photoshop Tutorials in One Place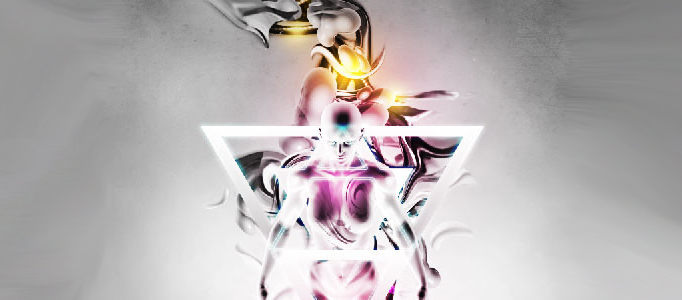 Apply Awesomely Abstract Effects for your Image

- Photoshop is recommended for this tutorial -
As a good designer, you may want to apply some nice effects to beautify your image. Sometimes, you may use two or more software to carry out your design in order to have various effects in a single object.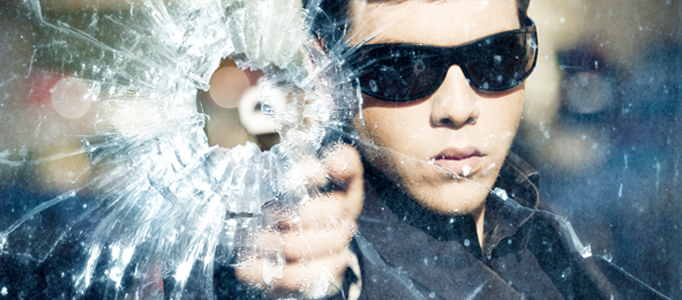 Sometimes, when you find some nice sceneries, and you would like them to be arranged happening in the same time. This tutorial is such a good combination example to show a man holding a gun and a broken glass. It seems like two different scenes happening together.
In this this tutorial I'm going to walk you through a few steps on how to use custom Photoshop brushes along with a few vector elements to create this immersive lighting effect composition. You will be surprised at how easy the steps are to create this piece.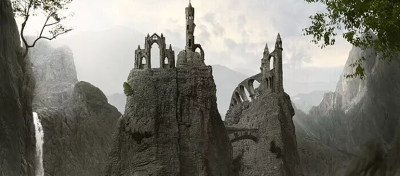 Follow this tutorial to learn how to create this landscape matte painting! It will show you how to create our own mountain scene by arranging multiple stocks together and blending them correctly using layer masks and adjustment layers. You will also learn effective techniques for adding waterfalls and mist.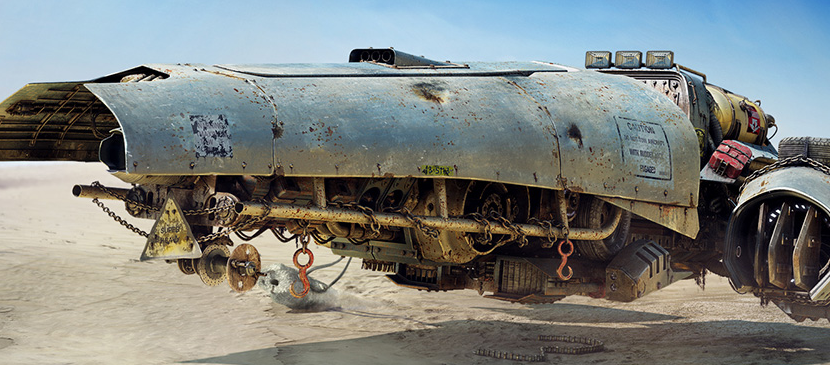 Simple mechanical pieces can be used to form a special spaceship. Based on this idea, you can create anything beyond your imagination. This will show you how to combine the mechanical parts and model it.
This tutorial will show you how to create an atmospheric lady standing in a snow scene. It will teach you all kinds of practical techniques including combining multiple photos to create a custom backdrop and adding custom lighting effects etc.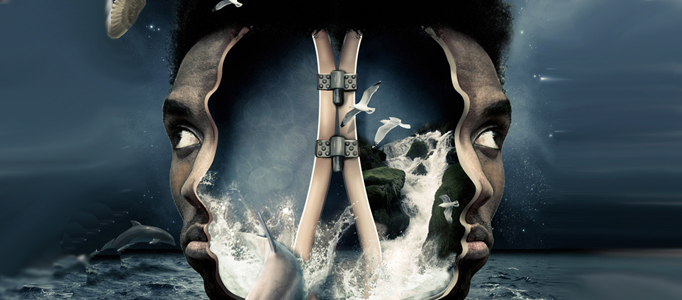 It is not easy to implement a great imaginative idea such as opening a face. To create this, lots of skills are required. As started, preparation of required images, then using manipulation skills to combine them and muse them together.
You may find most of the CD cover or poster to be too normal as the most common way is to put a picture as a cover. To create a special one, you can design one in which, a bird enters in a room and papers fly around to form a imaginative scenery.
This tutorial is different from other tutorials which will present you how to developing some artworks based on composition and value concepts. It will illustrate some examples and provide how details how it helps you to work out artworks.