Your Favourite Photoshop Tutorials in One Place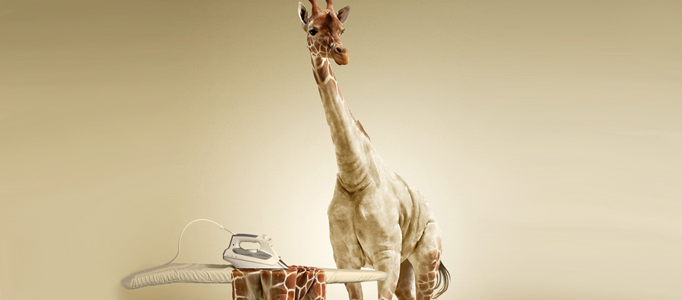 Amazing Scenery Creation – Ironing the Giraffe's Skin
- Photoshop is recommended for this tutorial -

How to create a funny scene? even you are not a design expert, you can make one for yourself easily. You can use simple photo manipulation skills to take off the giraffe's skin for ironing like the human.
In this tutorial, it is going to show you how to create a fantasy photo manipulation called "create a human frozen scene" with using several Photoshop tools such as Color Range, different blending modes, and more. Very fantastic!
When you come up with something extraordinary scene, it is always good to use Photoshop to make it. This tutorial will show you how to use some simple skills to create a nice legend scene. Based on this idea, you can also create something imaginative.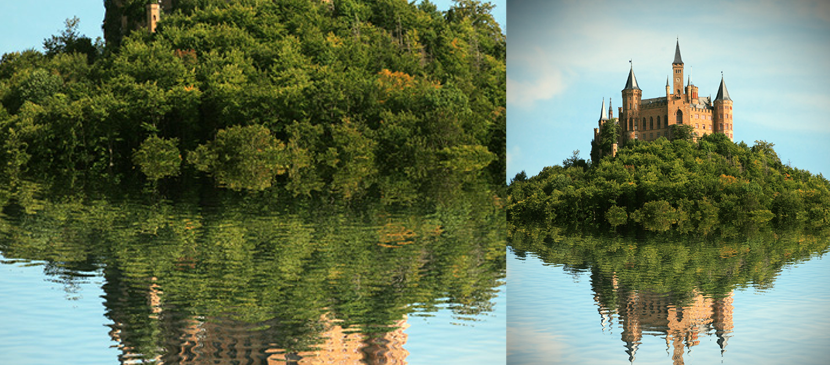 In this tutorial it will create a realistic water reflection effect. You should be able to replicate this effect on other pictures using the techniques presented here. The detailed explanations at each step should make it easy for beginners to catch on.
Recently I began experimenting with a quick technique for creating a watercolor style portrait with some of the brushes that we've created here. After some trial and error I've come up with a 3 step process that ends in a nice effect that works on just about any portrait.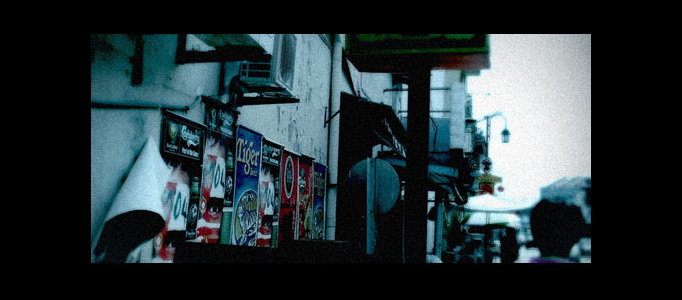 This tutorial will guide you to turn your photo into movie-like effect.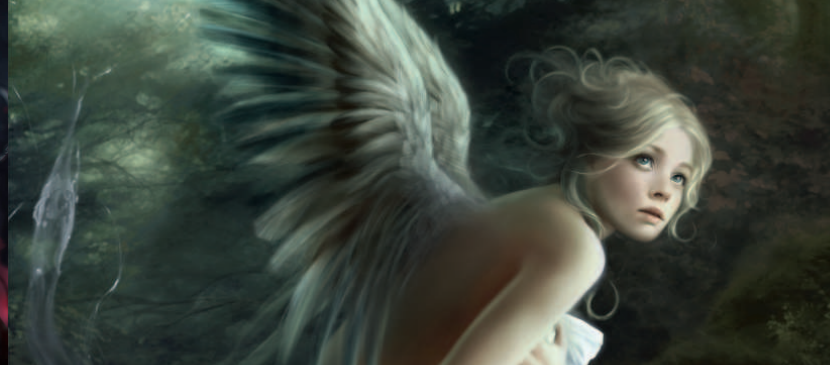 Painting wings is quite similar to painting hair. You will learn how to use the brushes to paint the wings on a human, so as to make it like an angel. It is one of the easiest way to turn your image into an angel.
The dispersion effect is relatively straight forward in Photoshop CC but can be tricky to get right. The basic idea is to separate the subject from the background and then create a copy of the subject layer. One of the subject layers is then morphed using the Liquify tool to nearly fill the entire frame.
Using Photoshop, you can create whatever natural scenes you like such as sunny, storm, cloudy and rainy weather. You can apply different natural background for your picture. No need to capture these scenes outdoor.