Your Favourite Photoshop Tutorials in One Place
Amazing Music Web Designs, Templates and Illustrations
Recently, we had some nice time browsing the websites of our favorite music bands. Some designs seemed just pretty, while some got the most likes.
WordPress is web software you can use to create a beautiful website or blog. WordPress Templates can become a great solution if you want your blog powered by WordPress to look professional and different from the others on the web.
When disasters happen your good thoughts and contributions are irreplaceable. Below is the collection of nicely designed charity websites we have come across recently. They give you the power to make a difference in someone's life.
Photoshop Lady has been spending almost a whole year to search for the best photoshop tutorials for you. Eventually, we come up with The 100 Most Popular Photoshop Tutorials of 2009. These are selected from our published tutorials, with over 1 million votes and views from our Photoshop users and readers.
Sometimes, you may find it difficult to look for some of the highest quality photoshop tutorials using search engines.  In order to save your time, Photoshop Lady come up with 30 Best Photoshop Abstract Effect Tutorials of All Time.
Every designer needs a source of inspiration. But where can you get it from? I think that looking at works of other artists is the best practice. Hope that this showcase will help you with creating superb designs and next time your own design will be in such showcase.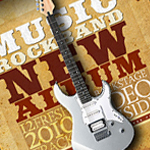 We are happy to announce 3 winners of 3D Spiral Flash Gallery Giveaway. They are nitefox, Sifor, and Nokadota. You will receive an email from Flashloaded soon for the free license of The 3D Spiral. We will organize another giveaway very soon. So, please feel free to join our forums and discuss anything about Photoshop together.
Hey Prints has shared some poster design tutorials you'll learn some new ways to enhance your Photoshop skills while creating posters for all kinds of purposes. Each one takes a different approach to get to the end result.
Large photos are becoming increasingly popular in web design, particularly acting as a background of a website. They can help quickly establish mood, color palette, and easily reflect the meaning and the purpose of a website.