Your Favourite Photoshop Tutorials in One Place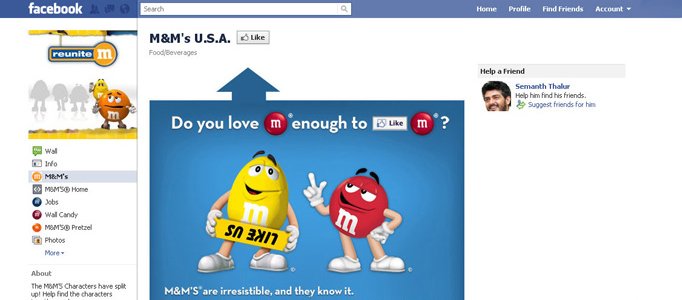 All You Need to Know About Facebook Fan Pages
- Photoshop is recommended for this tutorial -

Facebook has become a notable part of our social life. The community's population amounts to over 600M profiles. Facebook has become extremely popular among businesses and brands providing a marketplace for their products and services and one of the most important means of promotion. Custom fan pages let the project stand out from the crowd.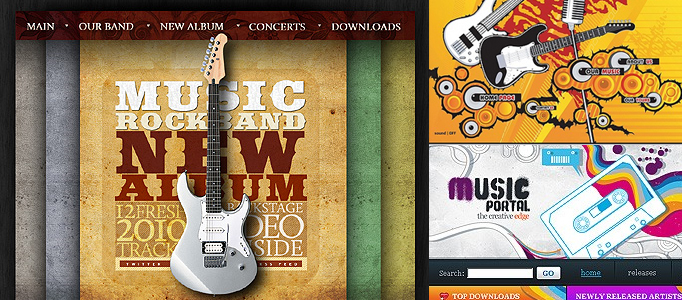 Recently, we had some nice time browsing the websites of our favorite music bands. Some designs seemed just pretty, while some got the most likes.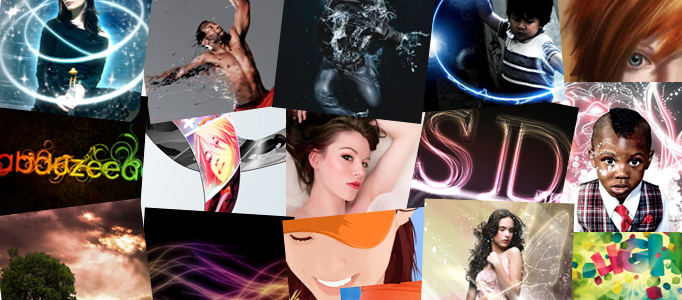 Photoshop Lady has been spending almost a whole year to search for the best photoshop tutorials for you. Eventually, we come up with The 100 Most Popular Photoshop Tutorials of 2008. These are selected from our published tutorials, with over 1 million votes and views from our Photoshop users and readers.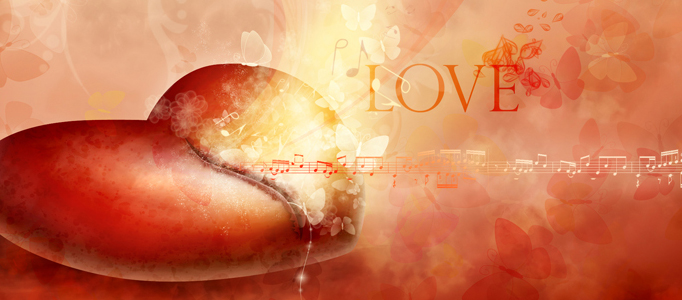 The weather is cloudy and cold…freezing air is everywhere. But you know that spring is close. You can find it in sweet hearts, in little angels and in your beloved. Because love is a spring. Hope this round-up of St. Valentine's wallpapers, templates and tutorials will brighten up your holiday!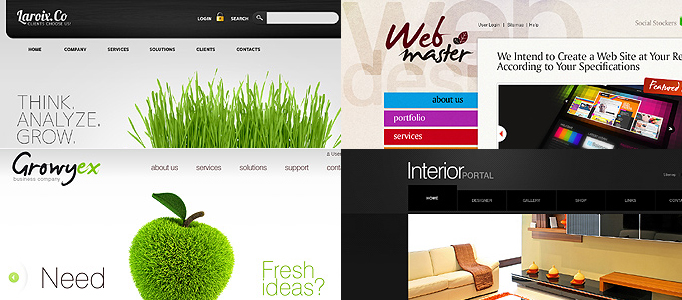 Thinking of launching a website of your own or putting your business online? It is high time to do that! And the best way to manage your website online is to use a CMS. There are different types of content management systems, but today we are going to draw your attention to Drupal CMS.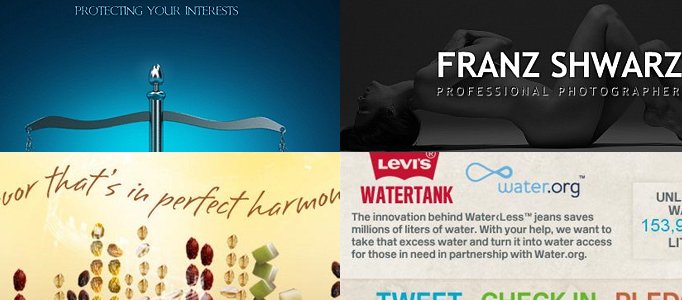 Adding a custom page to a Facebook profile is widely practiced way of advertising nowadays. As a rule, special offers, new materials or bright announcements are placed as flashy custom pages, providing quick minute details and linking a profile to further web sources.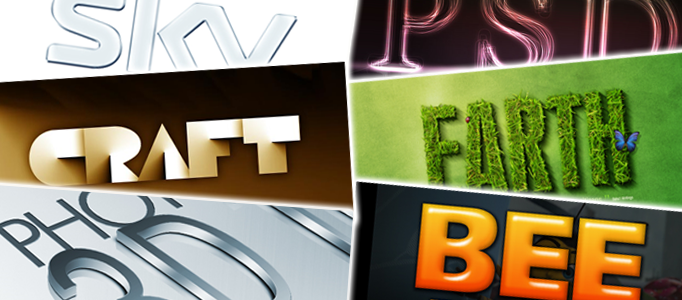 Sometimes, you may not want to use the boring fonts provided by your word processing software. However, Photoshop can allow you to have your own text design. Here Photoshop Lady just picks the Top 50 Stunning Text Effect Photoshop Tutorials for your useful reference.
Baojun Yuan is a member of China Senior Photographers Association. He is highly respected by Chinese people. Why? In the past nine years, Mr. Yuan has repaired more than 2000 old photos for residents for free. Course it is not surprising enough if you have no idea about this great man. Mr. Yuan is 76 years old now.
The 3D Spiral is a Flash gallery component that displays images on an interactive 3D rotating spiral using the Papervision3D engine. Flashloaded offers Photoshop Lady 3 free licenses to our readers.  To participate, you can simply make a post on our Photoshop Forums. Act quickly and don't miss this chance to win the new generation flash gallery component.