Your Favourite Photoshop Tutorials in One Place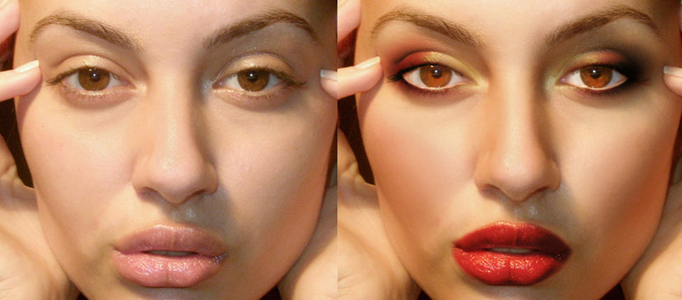 Adding a Proper Make-up using Photoshop

- Photoshop is recommended for this tutorial -
Lots of you may not be shot in your most beautiful scene. However, you can add your make-up after your photos to be taken such as adding a shadow for your eyes or paint a nice color for your lip.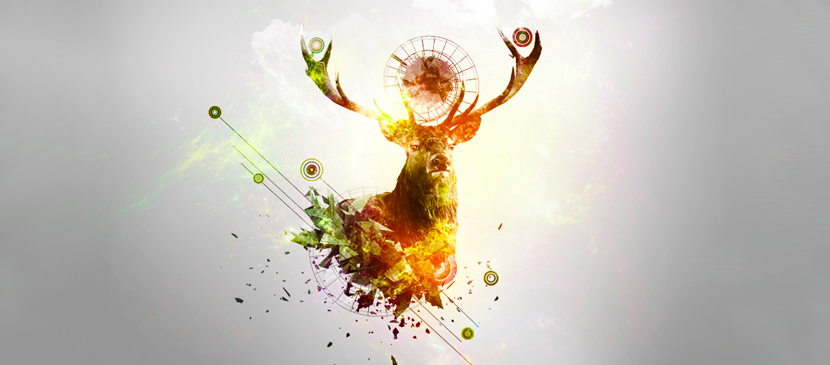 Simple photo effects can stand out your image. Now, this tutorial is going to present you the lighting and some other photo effects for a deer's image. You can use the similar idea for your image or any other images.
Watercolor paint has always been a fascinating way of art. But to create stunning works of art with watercolor in the digital artwork sounds wonderful, too! This tutorial will show you how to combine stock photos and splatter brushes together, apply textures, to create this spring-inspired abstract photo manipulation! Finish it and get inspired!
The second episode of Hell Rider is on show. You may wonder how to transfer a normal scene to this movie scenery. This will show you how to apply fire for the motorbike and change the skull for your image plus other background adjustments.
In this tutorial, it will show you how to take a stone statue and alter it to look life-like. When it looks just right, flatten the image (save the layered file first in case you want to go back to it) and do a levels adjustment and a final photo filter to warm the whole image and tie the tones together.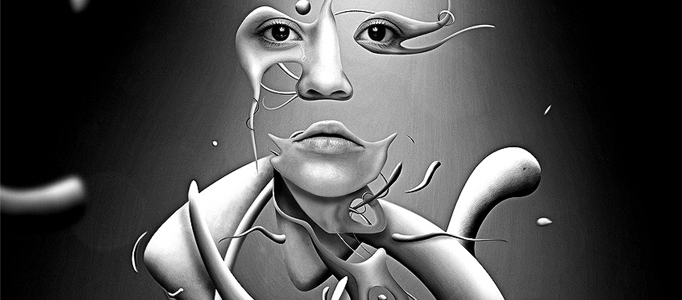 To create an impressive image, you need to initiate with a nice idea. With this, you can twist a normal image into something extraordinary. This tutorial has trimmed out the image piece by piece to form this nice result.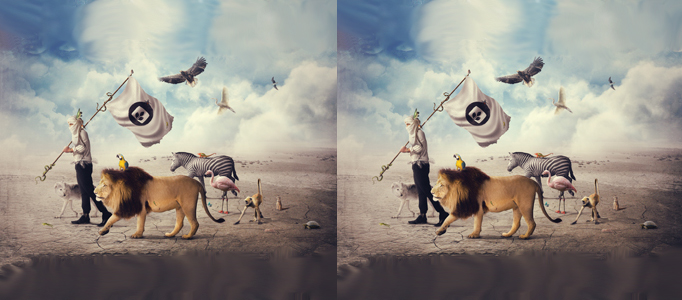 Lots of fantastic sceneries are made using photoshop combination effect as it is relatively easier. To start with, you need to prepare some images and cut it out, combine them together with coloring and lighting adjustment after.
In this tutorial, it will show you to "Create a Special Art Effect on Your Image" in Photoshop. We will build the effect around a human portrait image with metal, fire and abstract brushes. We will also be using image adjustments to fine tune the effect.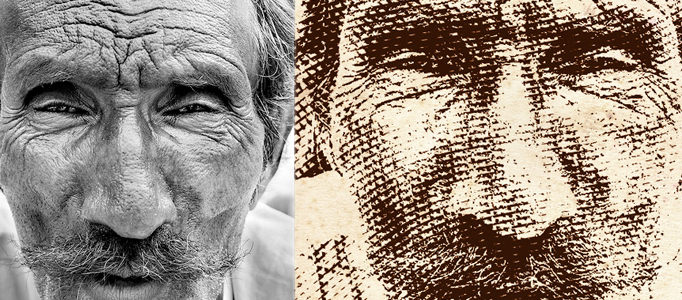 This tutorial will show you to turn your image to be engraved. The cross hatched lines that go from thick to thin to make up the shadows and highlights. It is a very distinctive style that has a vintage appeal.