Your Favourite Photoshop Tutorials in One Place
25 Techniques Every Designer Must Know
One of the best things about Photoshop is that you never stop learning. I've been working with the software for about 12 years, and I always stumble across something I didn't know, whether it be a new feature, or just a new, better way of doing something.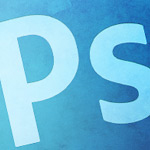 We are happy to announce 3 winners of 3D Spiral Flash Gallery Giveaway. They are nitefox, Sifor, and Nokadota. You will receive an email from Flashloaded soon for the free license of The 3D Spiral. We will organize another giveaway very soon. So, please feel free to join our forums and discuss anything about Photoshop together.
Today I want to share with you amazing collection of Vector Portrets. Vector artwork has always intrigued me. They are stunning, almost real and inspiring.
"Skull" is Colombian digital artist Santiago Betancur Salazar's last project. Salazar has his own website, which exhibits his fabulous works with different styles. The reason why he presents his "Skull" here is he loves skull, so he shares his works.
This digital painting was created by Germany creative director or illustrator Martin Grohs. Actually it is a wallpaper, titled as "Dissolution". It portrays one vision, one space-lady with melting space suit disappearing before a hot exploding plant. These all reflect the theme "what you take from the earth, you must give back, that is nature's way."
There are many icons on the internet. However, you may find very difficult to look for a high quality one. Sometimes, to enable your design to have better expression, speech icons are very useful. This nice set of speech icons is deisgned by Vecteezy. It contains numbers of speech icons which can allow you to apply to different scenarios. More importantly, it is completely free for your use. You can download the icons enhance your web presence today. The iconset is in psd, ai and eps for your ease of use.
When disasters happen your good thoughts and contributions are irreplaceable. Below is the collection of nicely designed charity websites we have come across recently. They give you the power to make a difference in someone's life.
Font is a substantial element to your overall design in your web or theme. However, it may take a while to look for a nice one to suit for your theme or design background. Therefore, to save your time, we have selected 25 outstanding natural themed fonts for your information.
All clever things are usually very simple. Many people just love lightweight designs with simple layouts, free from heavy web elements and complex color combinations. The main idea of clean designs is to achieve simplicity in form and content thereby presenting a clear message to the website visitors. It can be attained by taking into account some important aspects that make a web design clean.