Your Favourite Photoshop Tutorials in One Place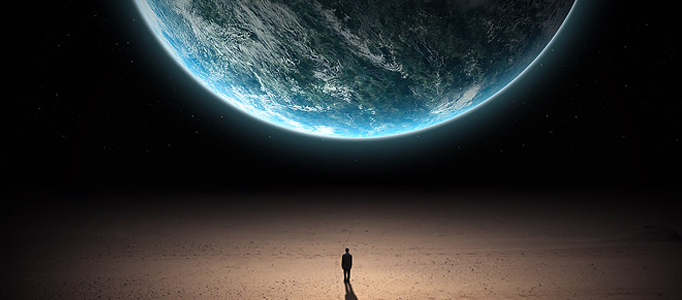 Photo Manipulation – a Man facing a Planet

- Photoshop is recommended for this tutorial -
Photo Manipulation in Photoshop allows you to create whatever scenery you want. Sometimes, you may want to create a special scenery for yourself. The scene – "a man facing a planet" is a great idea to stand out yourself.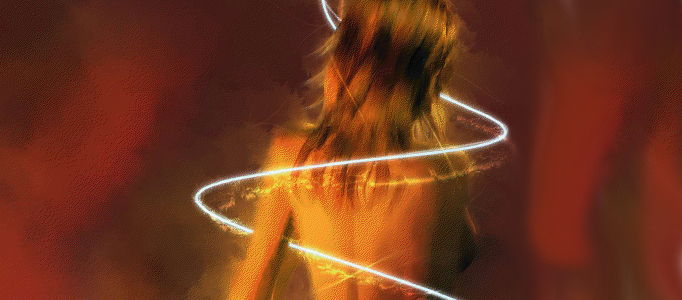 How to turn a normal lady image into a fantastic artwork? You can simply add some lighting effects to surround a lady to make it extraordinary. Plus design a simple colorful background, then a nice artwork can be created.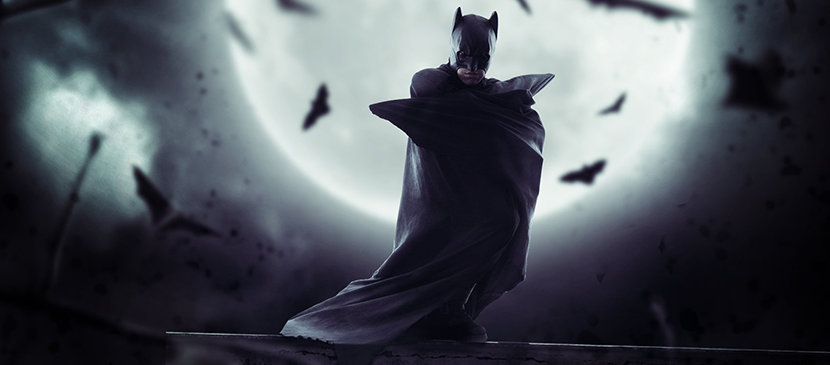 Try to create a dark Batman squatting high against the bright moon? Then follow this tutorial to create the manipulation using a variety of photo-manipulation techniques with Photoshop. Apart from blending the images together using adjustment layers, masking and brushes, you will also learn how to enhance the light and contrast, apply texture and create a dark atmosphere.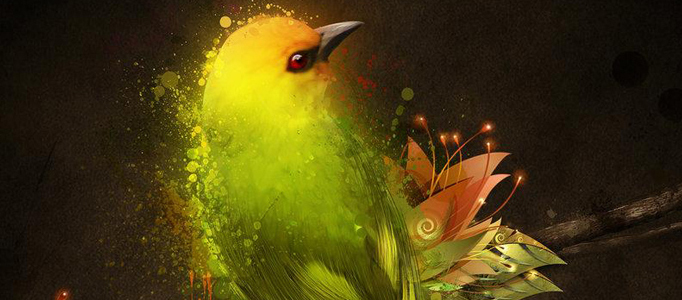 In this tutorial, it will explain the tools, thought process, and techniques to turn the image to be under night light. This effect can enhance your object colors substantially under the dark condition .
Simple photo manipulation can allow you to form different extraordinary scenery. You can prepare few images such as a lady, ship and sea. Then, You can form a wonderful lady swimming scenery. The idea is how to cut and paste the images and adjust color and light afterwards.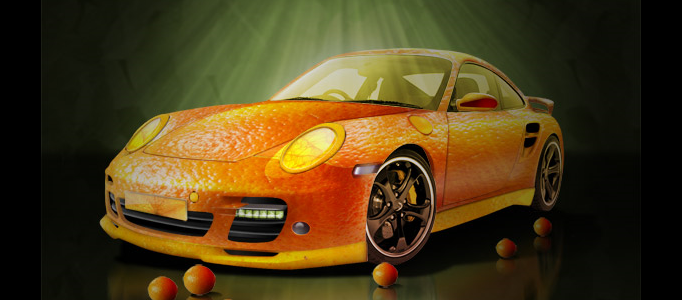 In this tutorial, it will show you how to re-decorate the Posche with fruit skin. This time, orange skin is used for making the skin. Then use the color adjustment plus other special effect to complete this tutorial.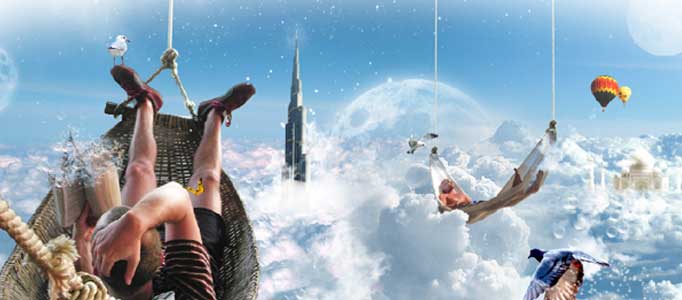 Lots of natural environments are the good choices to be your paradise such as sky. You can hang everything you like on the sky as long as you are familiar with the techniques to mix up your objects and the sky.
In lots of cartoon programmes or legends, you may have seen a human face on tree which is able to talk or move. Now you can have go to create this. Using the same idea, you can bring lots of things alife.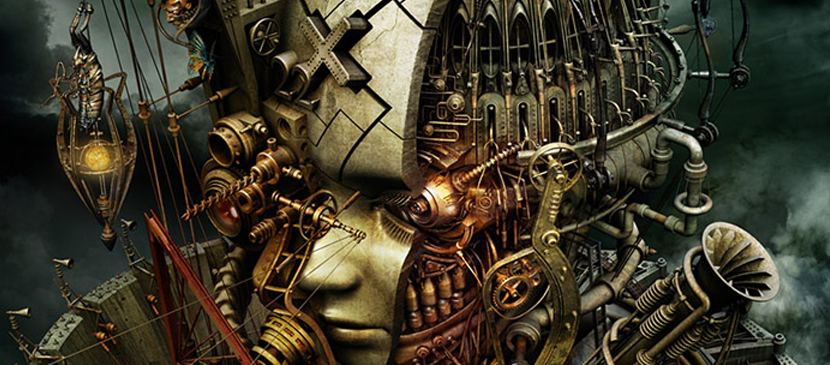 This tutorial will present you the concepts of constructing a statue of mechanical head. The sculpture Mechanical Head was formed by combination of architectural elements and anatomical modeling in this mechanical piece, and decide to recreate it in a dramatic steam punk style.