Your Favourite Photoshop Tutorials in One Place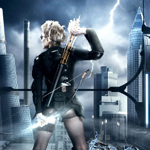 Photo-Manipulating-a-Special-War-Scene
Under

- Photoshop is recommended for this tutorial -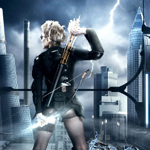 Photoshop Lady aims to collect the best and free photoshop tutorials around the internet. All of the high quality photoshop tutorials are categorized into 3D Effect, Abstract Effect, Drawing Effect, Photo Effect, Text Effect, Texture & Patterns and User Interface Design.
You can see the rating and number of views for each Photoshop tutorials.You can add your favorite photoshop tutorials simply by clicking "Add to Favorite", so that you can revisit them at any time. You can also drag your favorite photoshop tutorials into the bin if you do not need them anymore.
Photoshop Lady is updated daily. Please make sure you have subscribe to our RSS Feed as well, so that you can receive new high quality photoshop tutorials everyday. We are very welcome you to submit your own photoshop tutorials to us as well. There will be more features coming soon. Please stay tuned.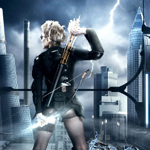 With rich beautiful works in web design, illustration and icon design, designer Vet Orso from Russian Federation shows his drawing process for FORNEX with the help of photoshop.
When he completes the draft, each parts needed on the paper, he has a general idea in his mind. Then he starts his work with photoshop. Drawing the sketch for FORNEX, coloring and dealing with details are main steps. Since it is not difficult, with careful observation and patience, the result is one brilliant piece of work comes into being. It does have some kind of similarity with the original poster!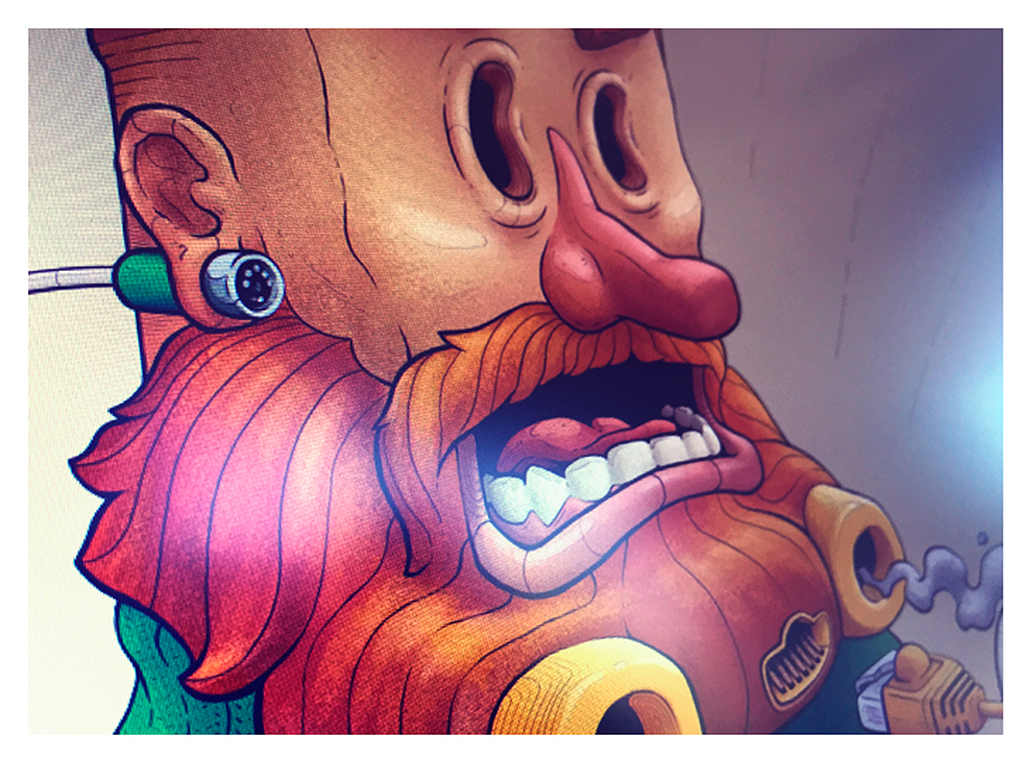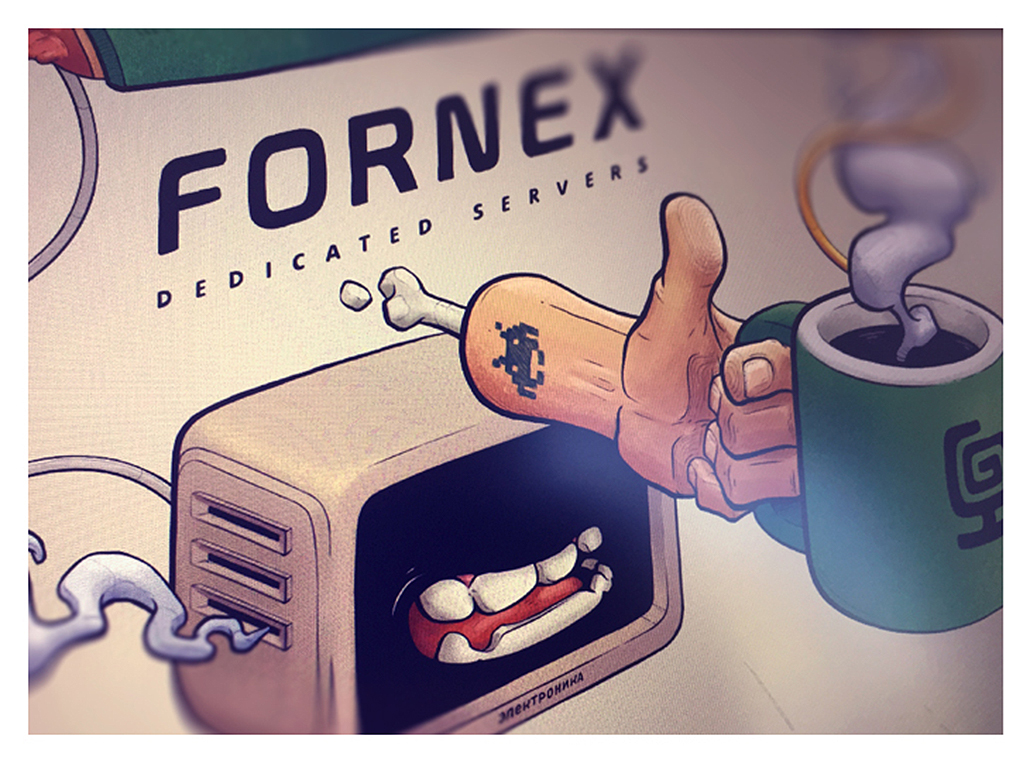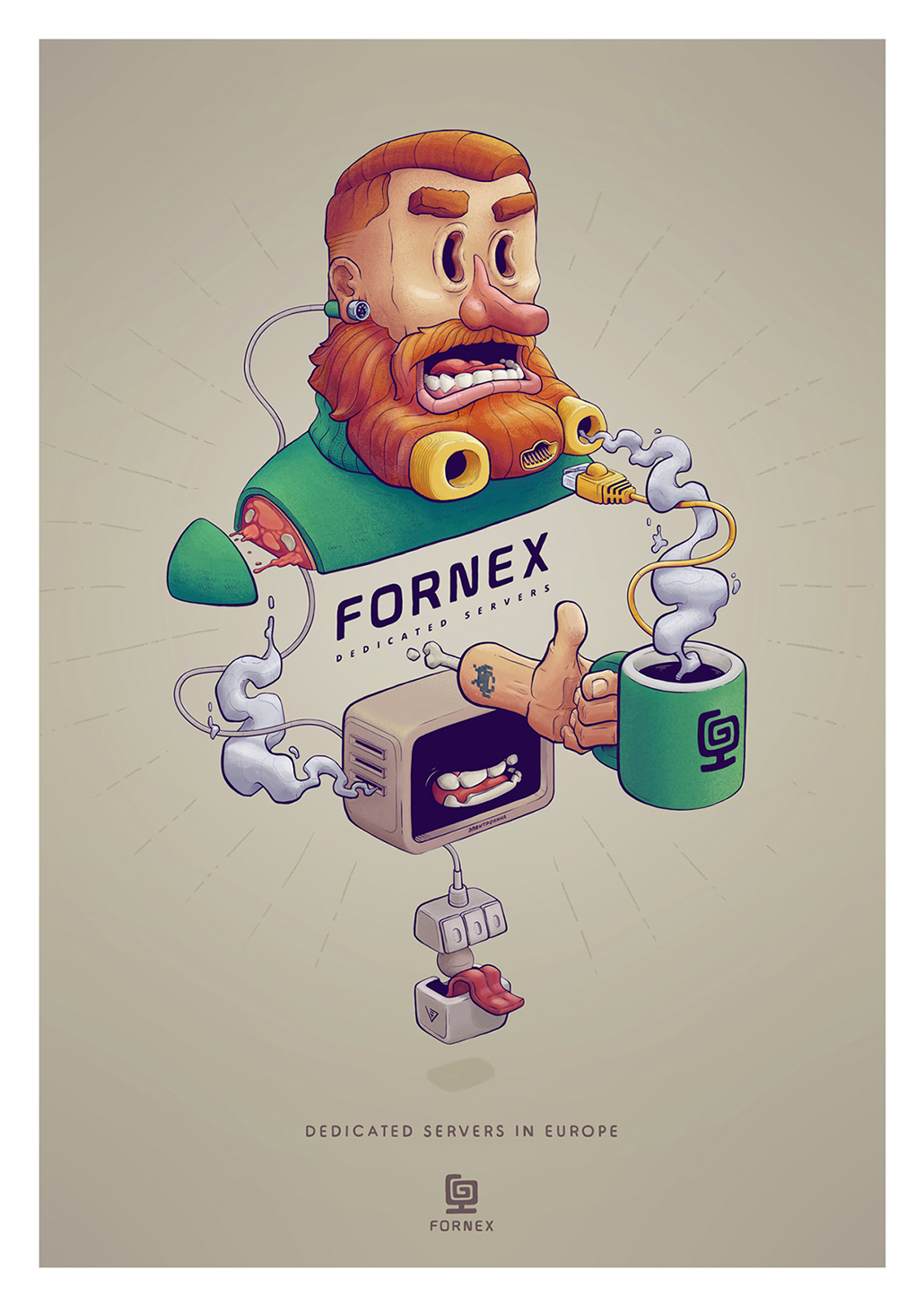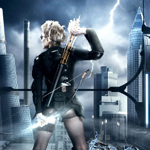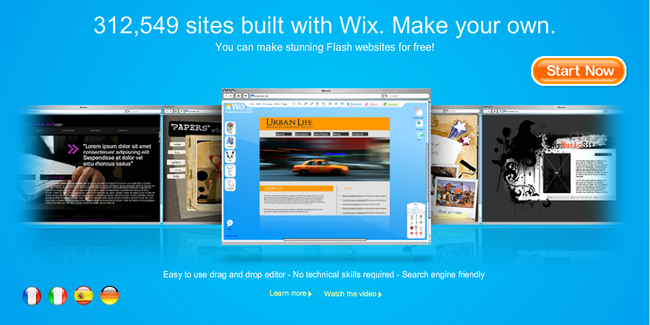 Introduction
Let's participate to "Wix" get the new generation online technology. With "Wix", you can create your flash website in few minutes.
Who is Wix & What Wix does?
Wix is a power media that provides simple powerful online function to make flash websites, MySpace layouts and variety of online services. Wix has been building up over 300 thousands sites to suit for different kinds of designers or web lovers.
Why choose Wix?
Wix has strong foundation that is able to provide various online services in a professional way. No need to consuming your time to look for different services from different company. You can achieve your quality service in a single point. Especially, you can make your own site by easy drag and drop with its editor. No technical skill is required.
Resources
In addition, you are able to find the comprehensive tips and tutorials in Wix as well as have strong supports from its professional team.
Worldwide Community
Wix has built up a strong worldwide community. In this, you can keep abreast with the latest information about internet. With simply sign up, you can get involved into and enjoy the real experiences sharing.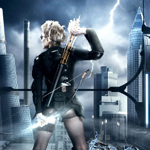 There are many icons on the internet. However, you may find very difficult to look for a high quality one. Sometimes, to enable your design to have better expression, speech icons are very useful.
This nice set of speech icons is deisgned by Vecteezy. It contains numbers of speech icons which can allow you to apply to different scenarios. More importantly, it is completely free for your use. You can download the icons enhance your web presence today. The iconset is in psd, ai and eps for your ease of use.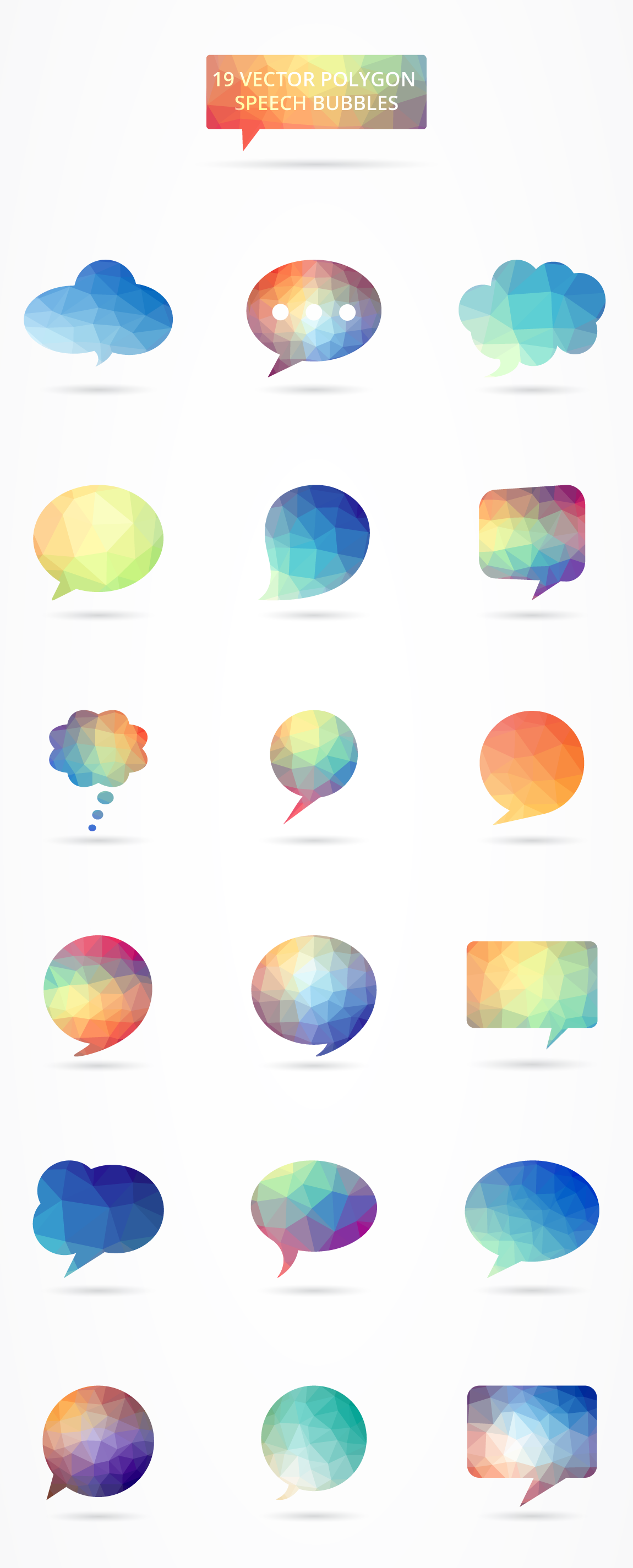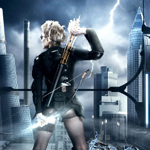 Webydo offers a code-free, fully integrated website design solution for professional web designers. However, what does it take for a designer to start creating sites for their clients? First, after a year, Webydo has become known and widely praised by the creative professional community for their intuitive design studio, feature rich options and ability to continuously develop and add new features for their designers. The best part about all of this is that there is absolutely no code involved.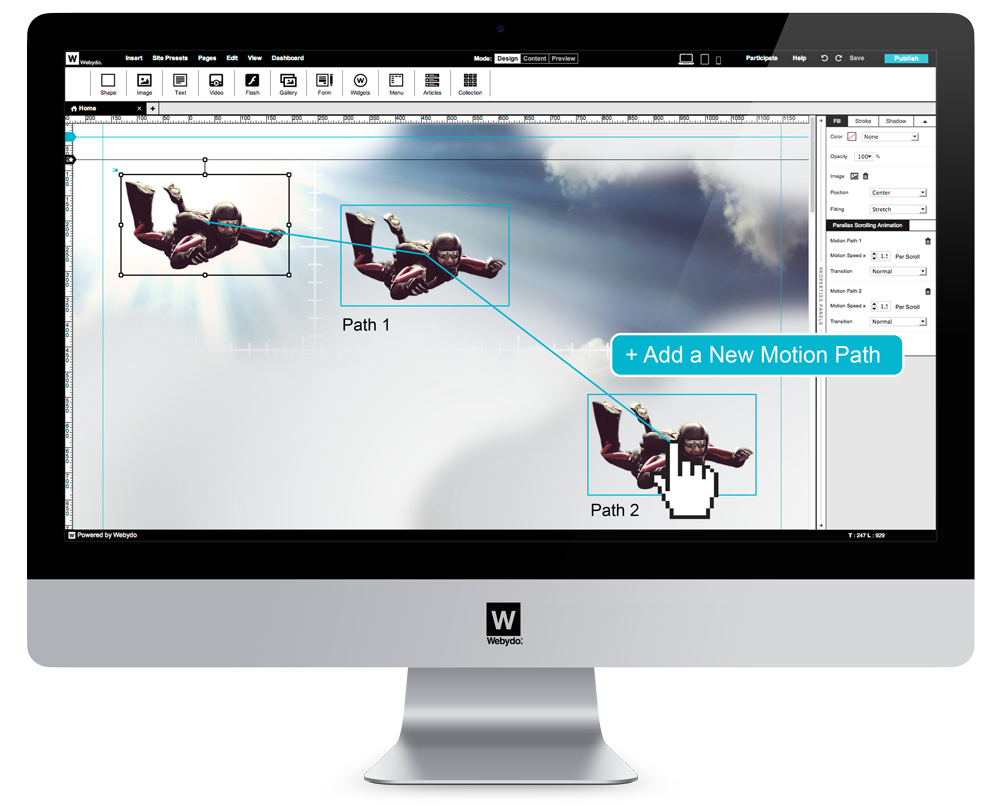 Innovation is piped in through the air vents at Webydo because what the designers are able to accomplish in a year has taken other similar platforms twice the amount of time. The latest and most exciting feature update is Webydo's code-free, Parallax Scrolling Animator. Presently only offered in closed-beta, Webydo is granting access to the first 3,000 designers who sign up. Keep in mind that this is a hot feature and picking up a lot of attention and invites are running out quick, so grab yours before this unique opportunity closes.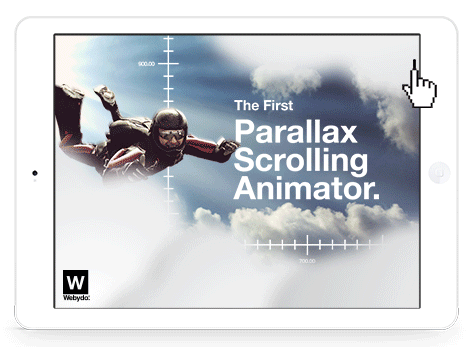 Webydo's mission is to put designers in the driver's seat of every project or task. Good news for designers is that by adding the ability to create a Parallax Scrolling website with their pixel-perfect animator, they can work independently to create and manage websites for their clients that will meet today's hottest web design trends. We have seen some big names recently switch over to parallax scrolling such as Puma and Sony. In addition, designers can work on a site to site basis or upgrade their work load by signing up for the team or agency packages. This allows designers to have more control over their client's websites and growing their design agency.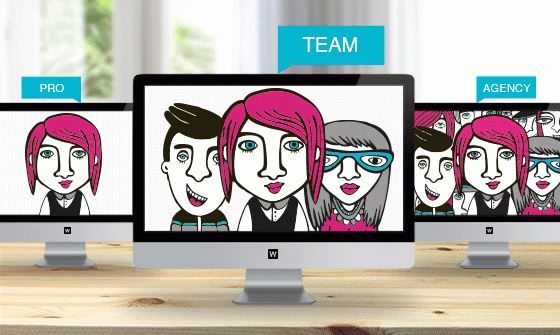 You can place Webydo in the center of your business so that you have the option to do more in less time. It's not going to be the run of the mill website creator. Getting starting is more intuitive for the experienced designer thanks to the familiar layout that is akin to that of Photoshop or InDesign. Shortening the learning curve and getting designers creating sites either right from a blank canvas or to take inspiration from one of the readymade designs or layout options.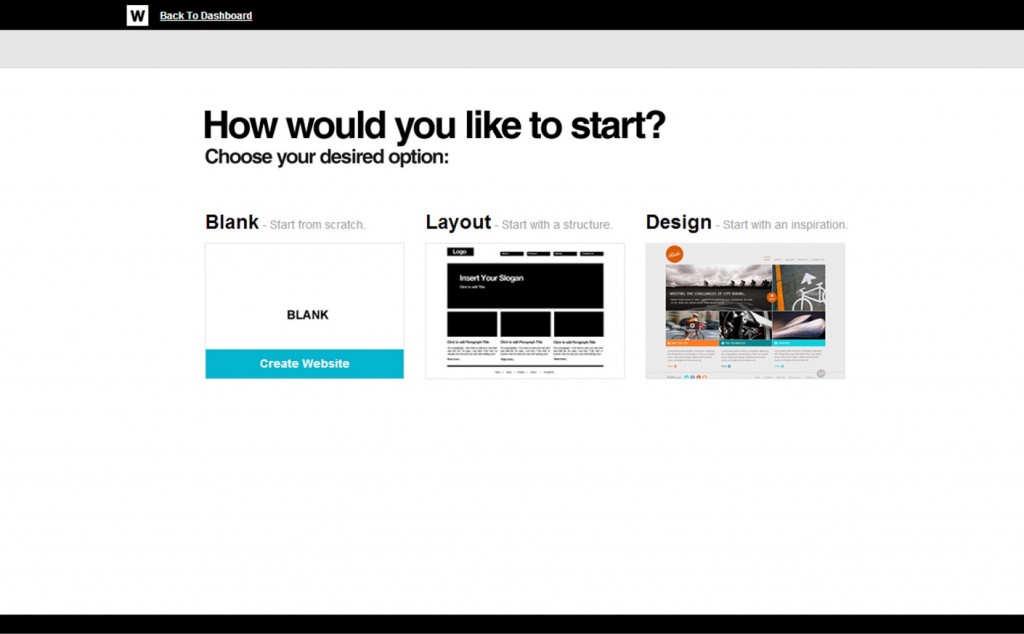 There are some incredible features within this B2B cloud-based design suit. You will be able to create a great looking website from start to finish without using code. You can also bill your clients within the dashboard. When your clients enter the CMS aspect to make any changes to content, they see your logo thanks to the white labeling option, allowing you to not only brand the dashboard but also help clients to see exactly where they are.
The community is really what makes Webydo so unique. The "Participate" page is where designers can propose features and let the community vote. Within a few weeks, the Parallax Scrolling Animator will also be live, which is one of the hottest trends hitting web design right now. In case you're not sure of what this is, it allows depth, movement, and animation to be added when a user scrolls down the length of a web page. Providing an almost 3D affect, that started picking up popularity in video games and then taking off in 2013 by the web design community.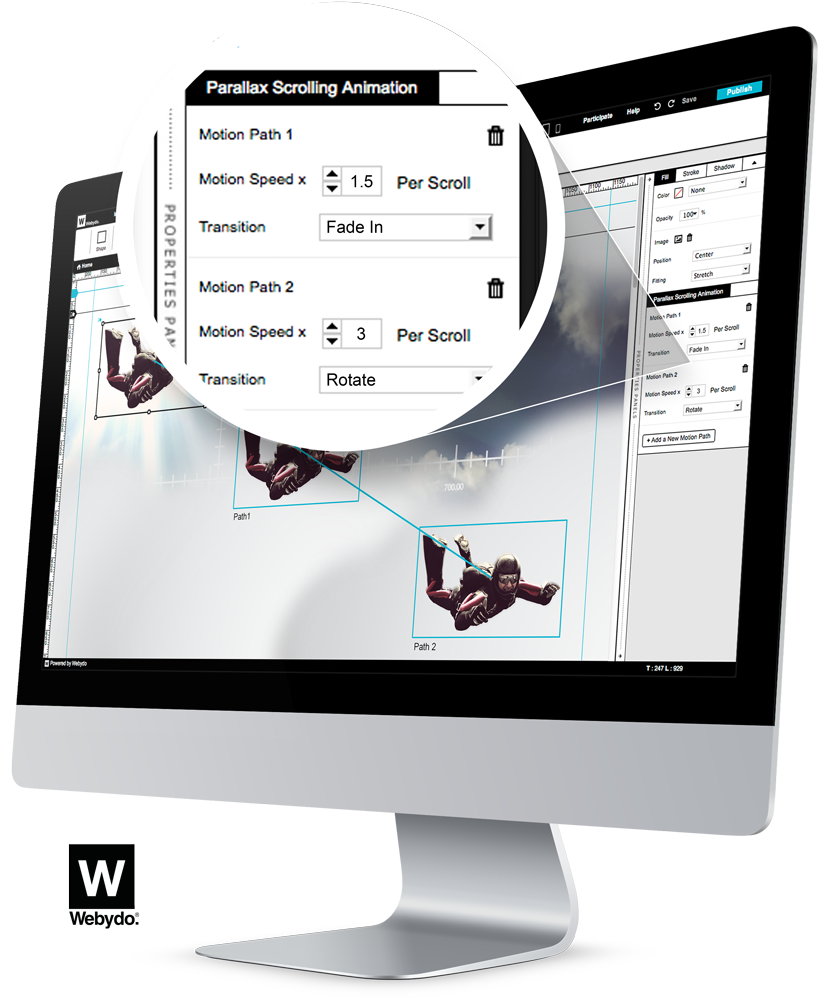 Webydo's closed-beta invites are again available for the first 8,000 designers who sign up and they will have the opportunity to be some of the first to experience the freedom of Parallax Scrolling Animation with Webydo.
This article is presented by Webydo's professional community of designers.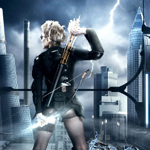 Hello Everyone here we have a design/illustration tutorial. We are working on a label for a Micro brew beer.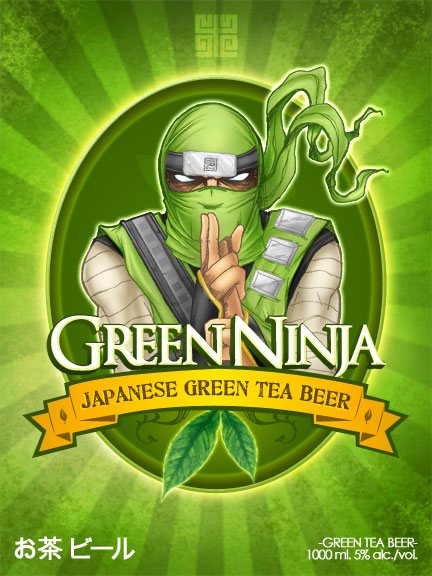 Step 1
First of all, I will go through all the process and how I came up with a rough sketch of what my character would look like.
Here is a sketch on paper with a permanent marker line art. Scan your work and keep the file on a 300dpi resolution. The bigger the better, that way scaling down works best! The sketch was done on red so we could easily separate the line art from the sketch. How? Super easy! At first label your layer by double clicking on it.
Step 2
You can either do it by ctrl+click on PC or command+click on MAC and select your sketch layer, once you have the marching ants you go to the channels tab and click on your red channel.
You copy that channel layer ctrl+c on PC command+c on MAC. And you click again on you composite channel (RGB) to select them all. You go back to your layers panel and paste your red channel as a layer ctrl+v on PC or command+v on MAC. Name your new layer LINE ART.
Step 3
Let's go to the levels adjustment ctrl+L on PC or command+l o MAC and tweak your sliders so you get a clean black and white image. Try and get all the grays out. Easy! Now to get rid of the white and keep a clean lien art! OK so we can get rid of that first sketch of ours or keep it if you like to have the history. I personally like to have all my layers at the end and see how much the image changed from beginning to end. (I know many of your might be dying about the left eye of the ninja but I'm getting there!) Ok, now we get rid of the white background. Hide all your layers but your line art by doing alt+click on PC or optn+click on MAC over the little eye icon on your layer. We open the blending options of our LINE ART layer by double clicking on the space next to the name or by simply going to your "FX" button.
After that, selecting blending options. There you'll have 3 blocks and the third one is the one we want: "Blend If: Gray" Here you want to slide the white triangle to the left until the white is totally gone! Click OK when done.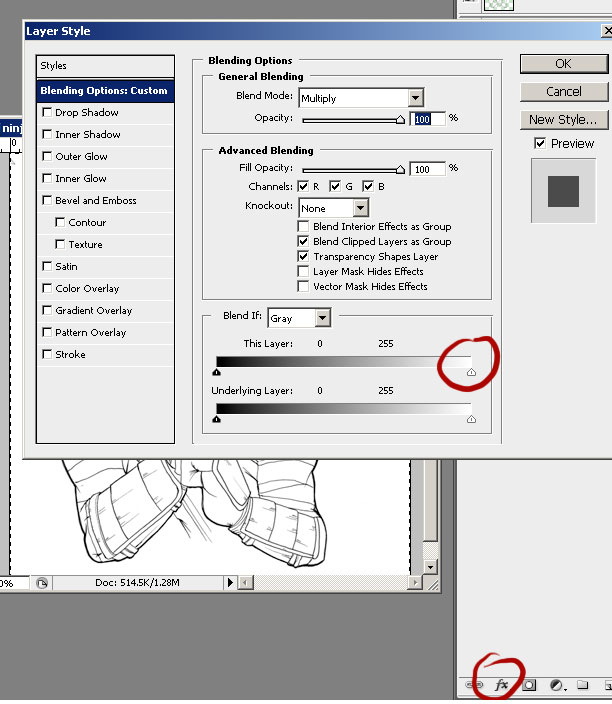 Step 4
Great! Now we need to lock those changes so we need to press ctrl+click on PC or command+click on MAC on the create new layer icon so that the new layer appears under our line art layer. Then select both and press ctrl+e on PC or command+e on MAC to merge both layers onto one and keep it in transparency. Awesome! Now we can finally duplicate that eye and get ready to color it.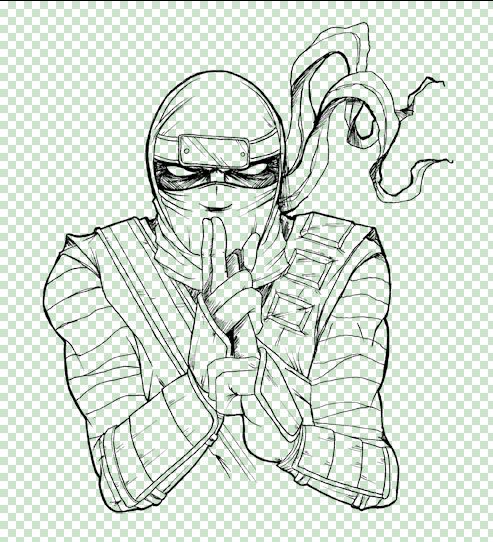 Step 5
Once OK, we can go to the painting process. Create a new layer under the line art and layout all your flat colors.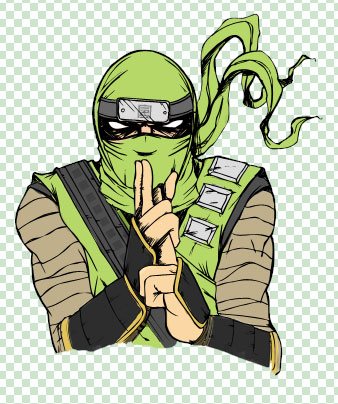 Step 6
it is time to work on your lights and shadows. Use brighter tones of the same layout colors for the highlights and darker for your shadows. Once you finish, you should have something like this: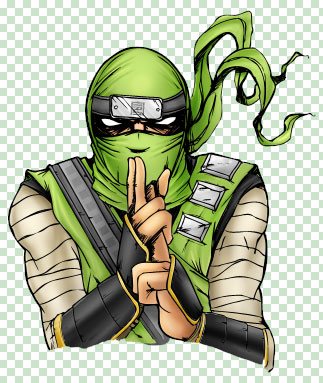 Step 7
Now we can take this great drawing to the next level. We are going to color the line art. What? my precious clean clack lines? yes! to do this you want to lock the transparency on the line art by clicking on this icon:
Now it is coloring time. Choose the darkest color of the shadow per section of your character. Let's say you are working on the hoodie of the ninja. Select your darkest value with the eyedropper tool and go a little darker than that. Why? just so that the line art doesn't blend with the shadows. Once you have that color start brushing in! Your final illustration would look a little like this: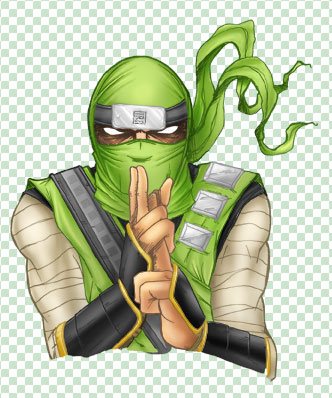 Step 8
Since you have done with the character. It is time to work on the label. Setup your size and resolution on a new document. Remember 300+dpi is best if you want to print. Firstly, we set the background color in green. Press alt+backspace on PC or option+backspace on MAC to fill the layer with your choice of color.

Step 9
With a soft brush ,the dodge and the burn tool you need to work out some shadows and lights. Then choose greens with the same dodge and burn but with a textured brush as below.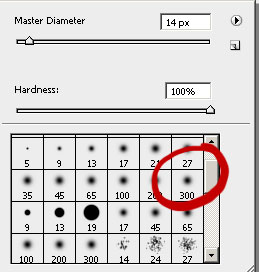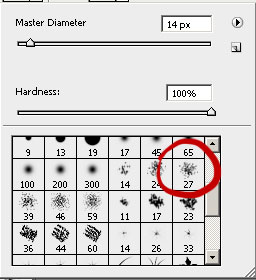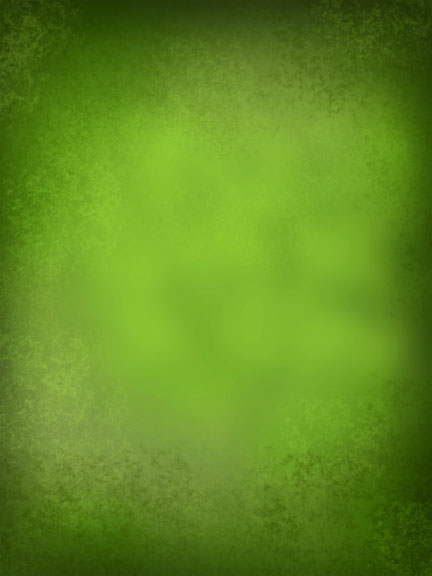 Step 10
Now we go to work on the starburst effect. Create a new layer; and then,draw line and dark gray rectangles like this:
Step 11
Go to the main menu and select "Filters" then "Distort" and lastly "Polar Coordinates" and use RECTANGULAR TO POLAR. BAM! Starburst. Now lower the opacity to about 50% and change the blend mode to "Overlay".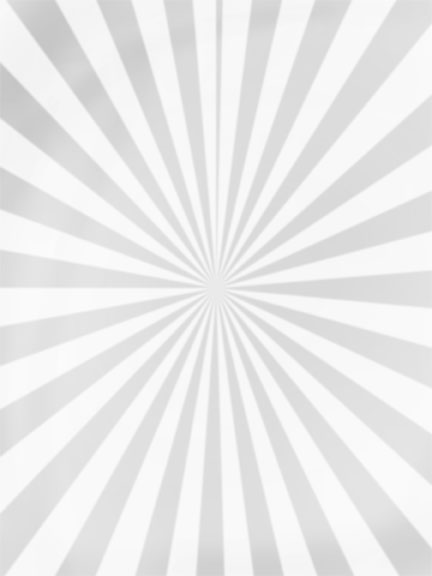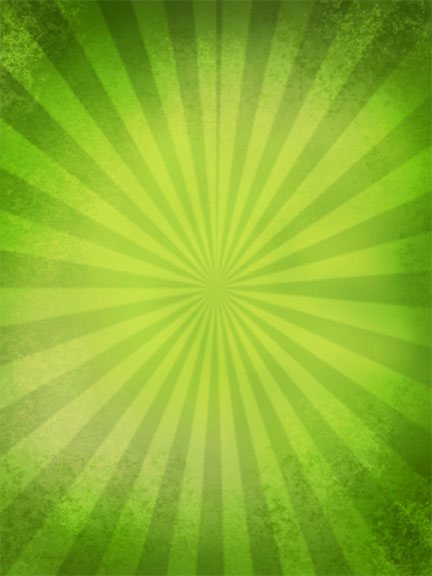 Step 12
It's time for the Ovals. Firstly, we create our oval in a dark green. And then apply the following layer styles and apply the following settings as below: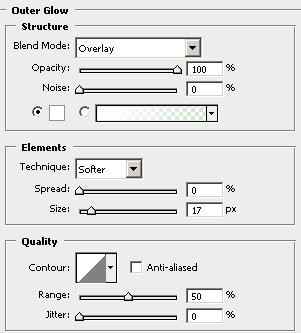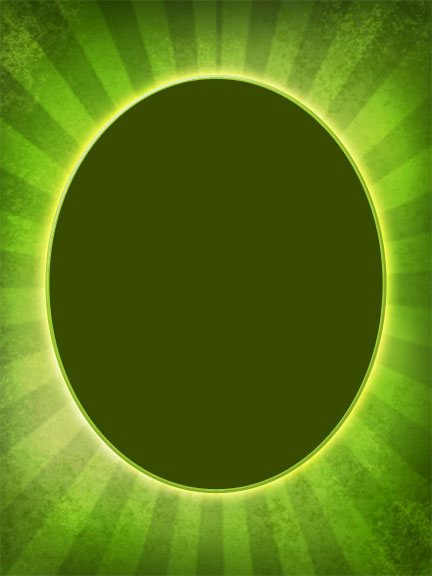 Step 13
We duplicate the layer by pressing ctrl+j on PC or command+j on MAC. Then change the color to a darker green and adjust the stroke settings to: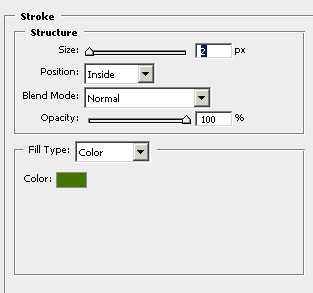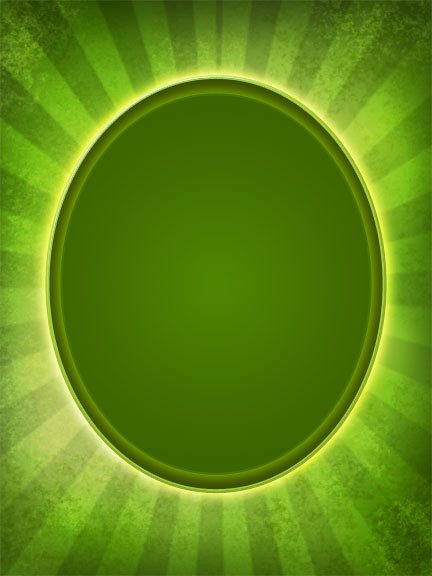 And then, add your illustration layer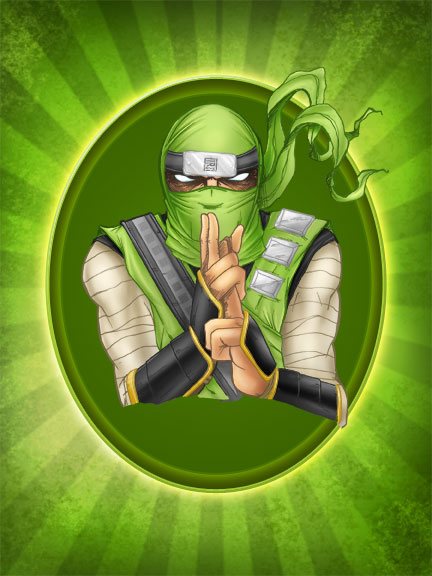 Apply the following outer glow layer style to make it POP: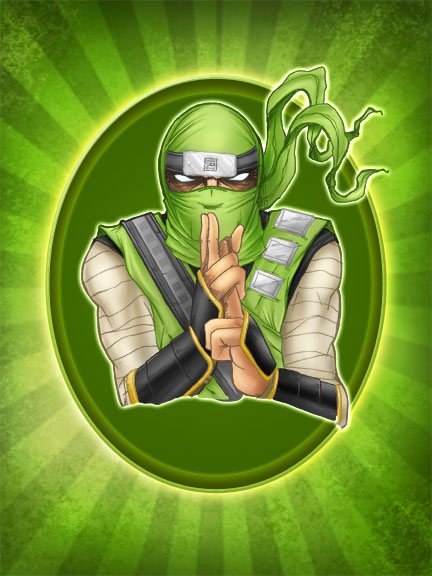 Step 14
And then, we can add logo, flavor and text into the recipe!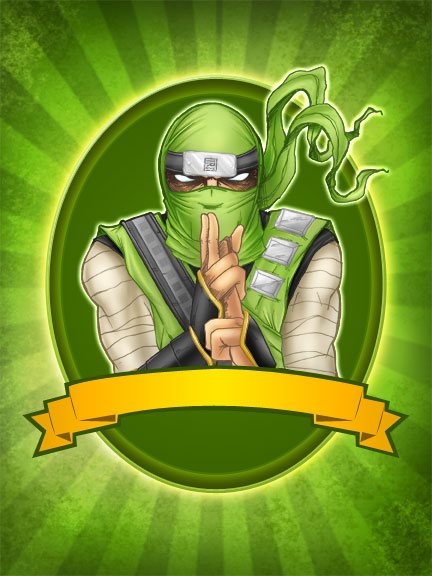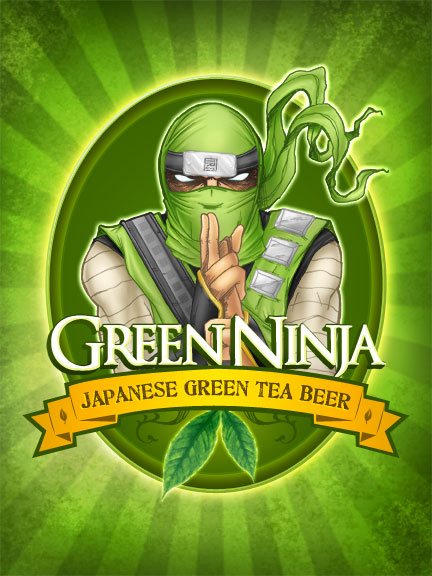 Use the same idea to create the template as this: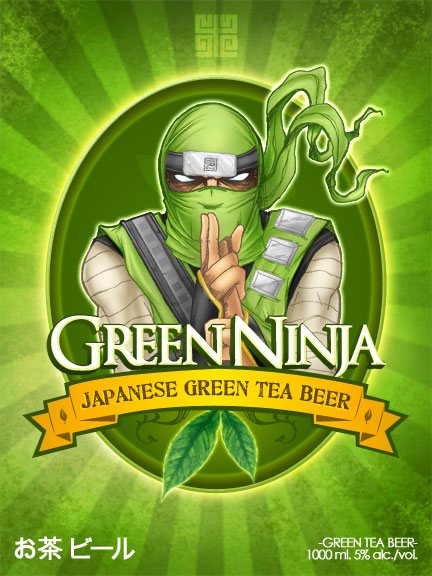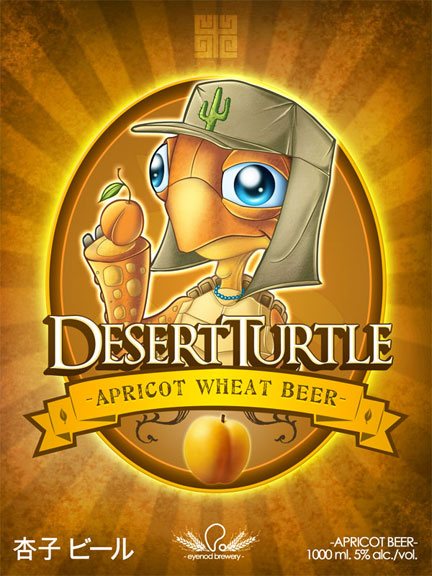 Download PSD Source File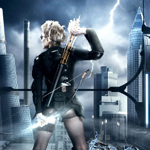 Sometimes, you may find it difficult to look for some of the highest quality photoshop tutorials using search engines. As most of time, almost all tutorials would label themselves to be good, high quality or even the best photoshop tutorial you can find. When searching through all these tutorials, your time is wasted.
In order to save your time, Photoshop Lady come up with Top 50 Stunning Text Effect Photoshop Tutorials. These are selected from our Photoshop users and readers.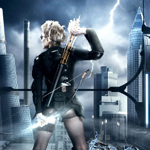 Photoshop Lady Forums Launching
Introduction
We aim to generate a Photoshop Community for Photoshop user in order to allow the users to swap tips, link up the worldwide designers and to have experience sharing.
Apart from these, you can also advertise your business there such as selling your personal design drawings / logos / others.
What do we do for your submission?
We are very welcome for everyone of you submitting your tutorials. Once we find your submission is appropriate for our readers, the submission will be published on Photoshoplady.com.
Why we have such a forum idea?
This forum idea is initiated when we launched "Photoshop Lady". We are taking the steps to provide more resources to the Photoshop designers. As above-mentioned, we aim to provide a Photoshop Community for Photoshop users as well as acknowledge for our readers who have been giving us lots of opinions and supports.
Why you choose our forums to discuss, post your artworks, submit your tutorial or run your business on our market places?
So far, we have got the worldwide trust and developed a good brand in the Photoshop world. Over 2000 new visitors and 4400 RSS readers visit "Photoshop Lady" to read our post as routine. It is noted that a foundation has been set up. Therefore, whatever you are doing on our forum e.g. swap tips, link up the worldwide designers, experience sharing or advertise your own works. It will bring you a very positive and optimistic result.
In our Photoshop tutorial sections, 7 little forums are categorized as below:
1. General Forum Discussion,
2. Photoshop Techniques,
3. Drawing Tutorials,
4. Abstract Tutorials,
5. Photo Editing Tutorials,
6. 3D Tutorials,
7. Text Effect Tutorial
In order to specialise the Photoshop users and designers, we divide the tutorials categories into 7. Users and designers can easily choose the right area to go to and concentrate on a single topic as prescribed.
Moreover, if you want to have extra income and you are confident with your personal creation. We are welcome you to sell your products on our market places. These places allow you to buy / sell various products like e-books, Photoshop tutorial, other Photoshop related products. Our forum is "Not" like others, as charge or commission will not be induced. Based on our strong foundation, it is believed that our Photoshop forums will provide a certain exposure for your personal products or artworks.
At the end, we are very pleasure you giving us a lot of supports. We still need your supports in the future.
Let's Come to our Forums and Open your discussion!