Your Favourite Photoshop Tutorials in One Place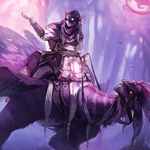 Painting-a-Nice-Cartoon-Scene
Under

- Photoshop is recommended for this tutorial -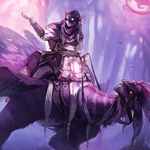 Sometimes, you may find it difficult to look for some of the highest quality photoshop tutorials using search engines. As most of time, almost all tutorials would label themselves to be good, high quality or even the best photoshop tutorial you can find. When searching through all these tutorials, your time is wasted.
In order to save your time, Photoshop Lady come up with 30 Best Photoshop Abstract Effect Tutorials of All Time. These are selected from our Photoshop users and readers.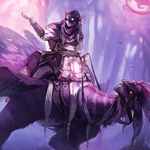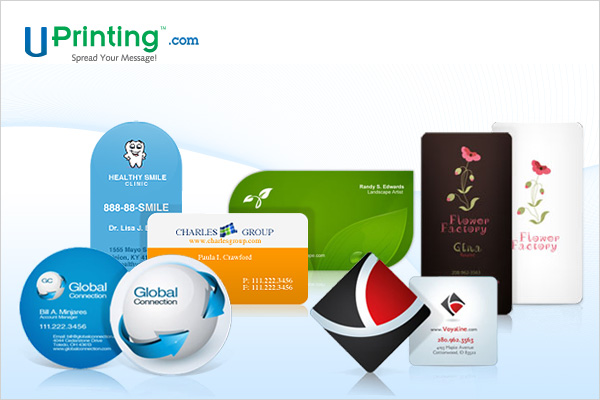 UPrinting is a leading socially responsible online printing company. They've been online since 2000 and the company has been established as a major player in the industry. UPrinting serves thousands of on-demand printing using high-quality press printing and a robust yet simple and easy-to-use online ordering system. They deliver high-end printing services and reliable color printing.
UPrinting offers a wide variety of products from business cards, brochures, envelopes, greeting cards, posters, canvas prints and many more. They are specifically proud of our high-quality and eco-friendly prints. UPrinting boasts their eco-friendly printing that uses recycled paper types and vegetable/soy-based inks with lower levels of VOCs than traditional petroleum-based inks to reduce harmful carbon emissions.
UPrinting offers two type of business cards: standard business cards and die-cut business cards. Here are the specs for our die-cut business cards: Sizes to choose from :2 x 3.5″ Rounded Corners, 2×2″ Rounded Corners, 1.75×3.5″ Rounded Corners, 2×3.5″ Leaf, 2×3.5, Rounded one corner, 2×3.5″ Half Circle Side, 2×3.5″ Oval, 2.5″ Circle. Paper to choose from : 14pt Cardstock Gloss / Matte / High Gloss (UV), or 13pt Cardstock Uncoated, 6 Business Days Turnaround.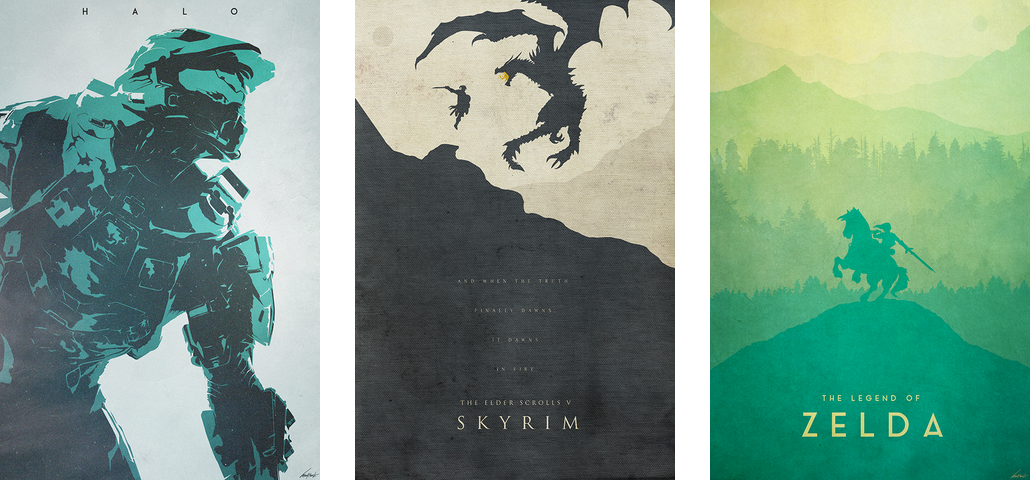 You can decorate your walls and expand your art collection with posters from HeyPrints. The amazing quality posters will help you exlpore the world from the comfort of your home. You can also find great posters for your kid's room as well. Here we have collated a collection of great posters cover all the blank spaces on your walls.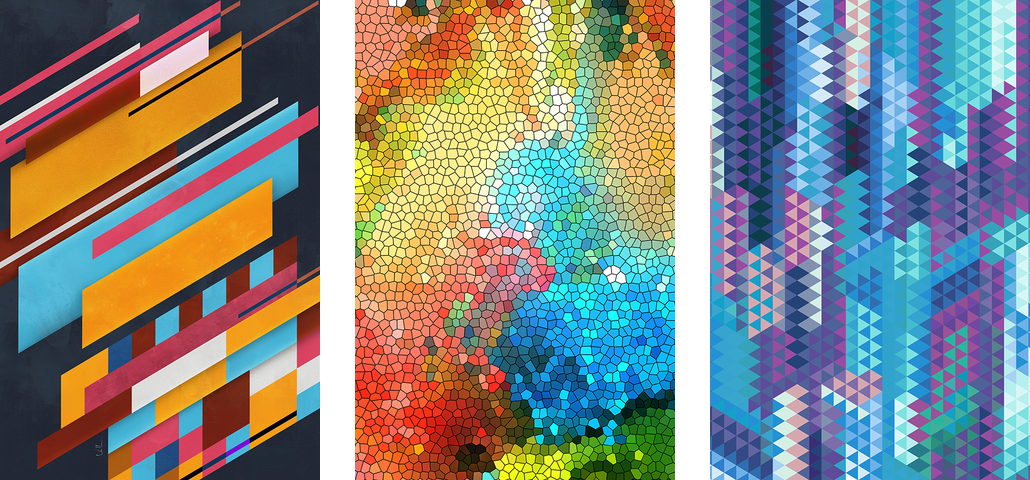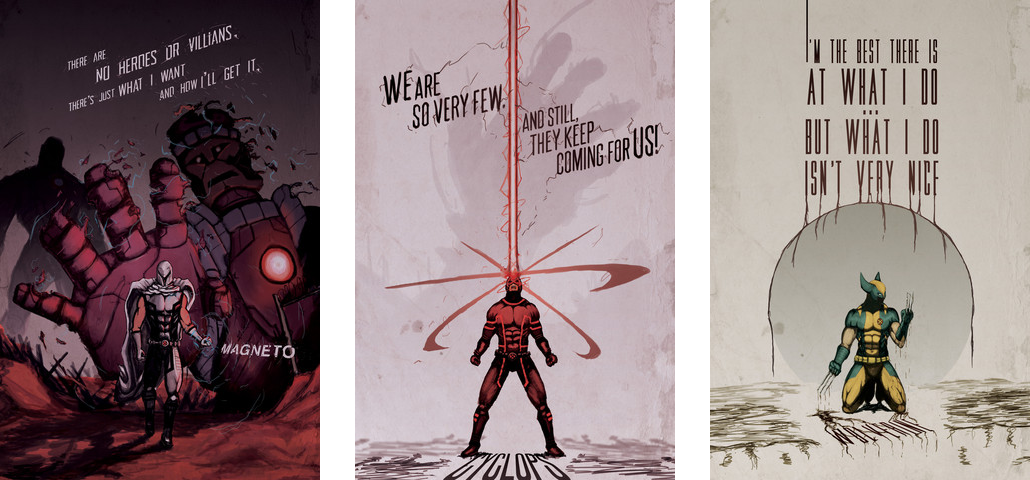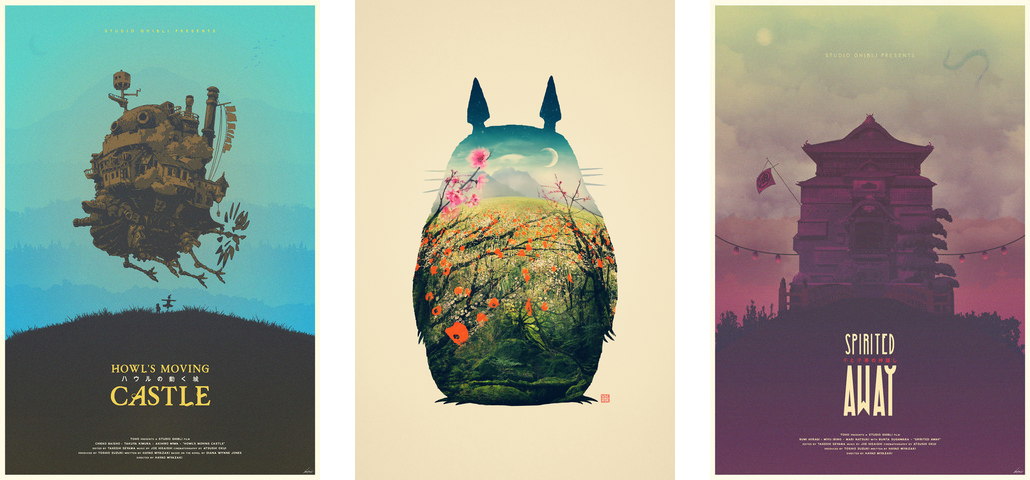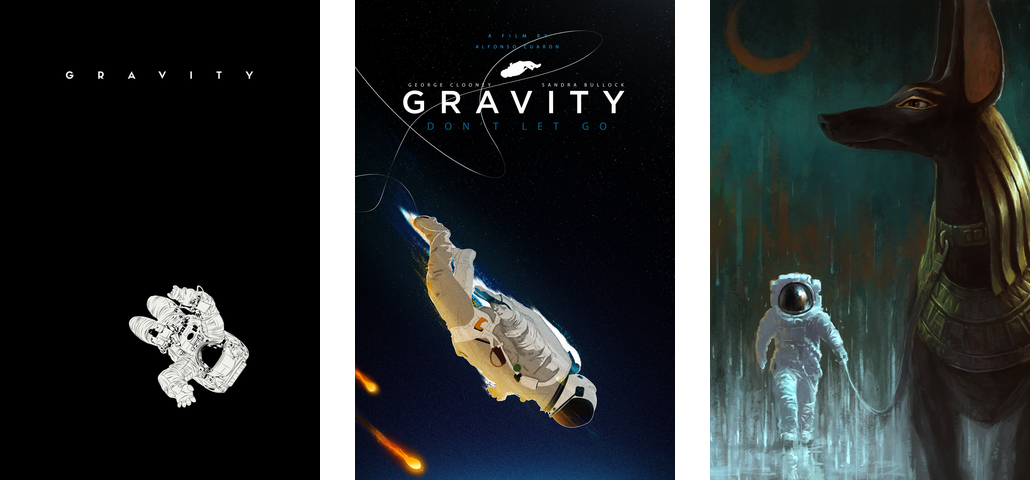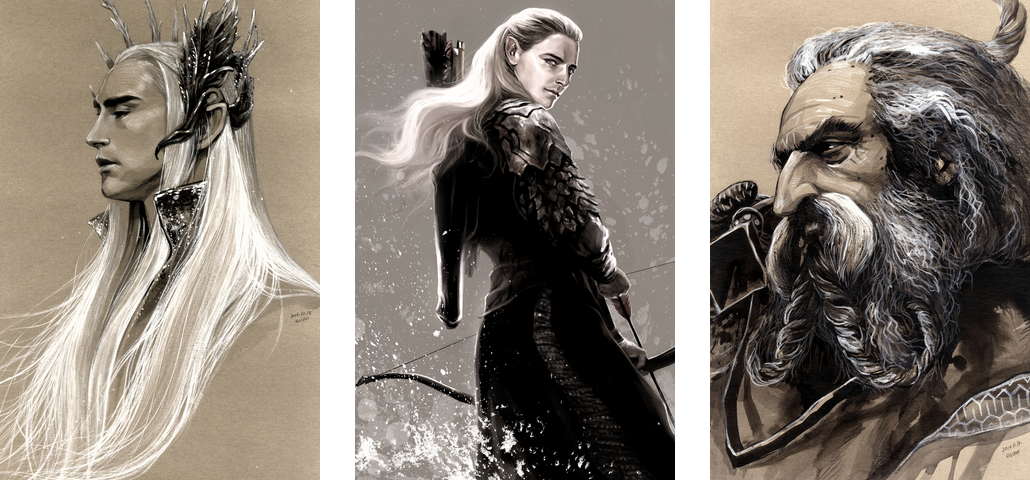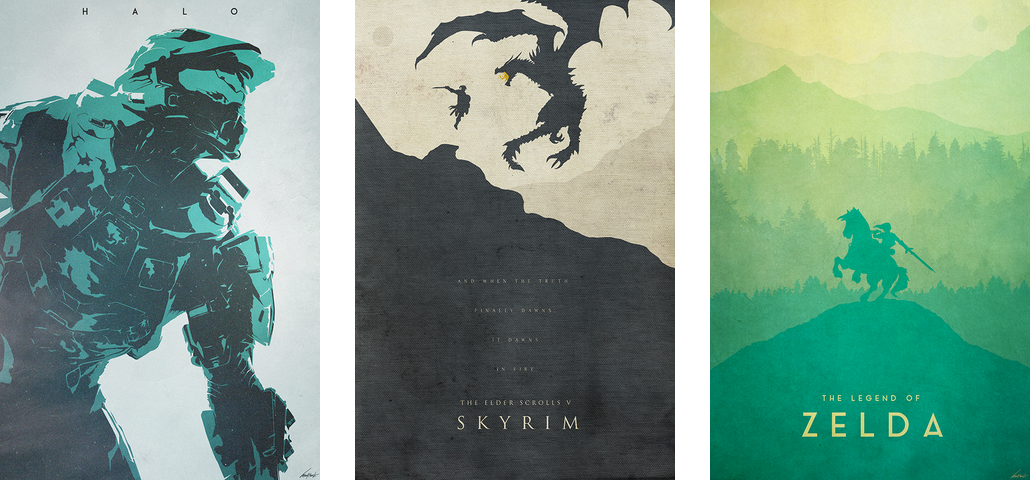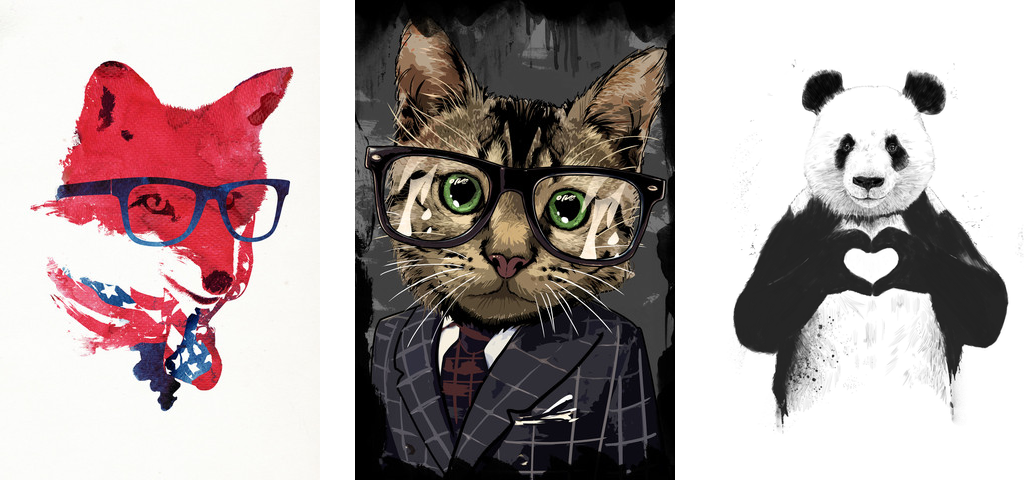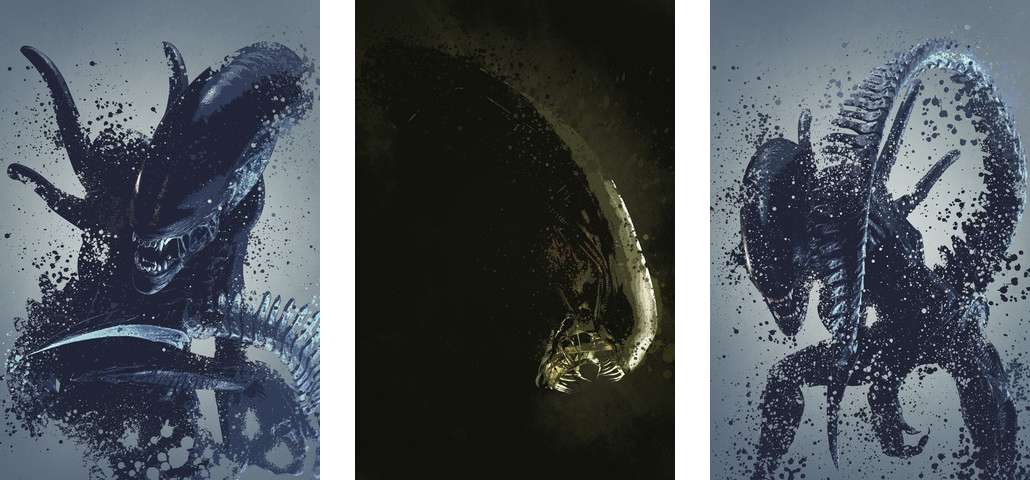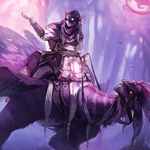 When you have created your own amazing Photoshop tutorials, I am sure you would like to spread the world by submitting them to the Photoshop tutorials sites. However, many of the Photoshop tutorials sites are inactive, and have not been updated for a long time. Only some of the Photoshop tutorials sites can drive you large amount of traffic.
We have selected the following 20 Best Places to Submit Your Photoshop Tutorials. They can gives you nice amount of traffic and a good quality of valid linkback. You can find the "Direct Submission Link" on each of the Photoshop tutorials sites we mentioned. We hope it can make your life easier.
—————- Direct Submission Link —————-
Pixel2Life

Pixel2Life is probably the biggest tutorial search engine on the web, covering the most subjects as well.
—————- Direct Submission Link —————-
Good-Tutorials
Good-Tutorials is the largest source of tutorials on the web today. It has been featured on the BBC, SkyNews, TechTV (now G4), in the British magazine iCreate, PC World, and has been linked to by thousands of sites, blogs and forums. Since its start in 2002, it has been designed, coded, and loved by Zach Holman.
—————- Direct Submission Link —————-
Design Bump
Design Bump isn't just a tutorial website, rather a general design resources depository. Covering subjects such as: Web Design, Tutorials, Flash, Business, Programming, WordPress and much more!
—————- Direct Submission Link —————-
Psdtuts+

Psdtuts+ is a blog/Photoshop site made to house and showcase some of the best Photoshop tutorials around. We publish tutorials that not only produce great graphics and effects, but explain the techniques behind them in a friendly, approachable manner.
—————- Direct Submission Link —————-
PSLover

One of the bigger Photoshop tutorial databases on the web, PSLover has been arond for quite a while now and is still going strong.
—————- Direct Submission Link —————-
Tutorialvault.net

Tutorialvault.net focuses on collecting and archiving the best graphic and coding tutorials on the internet. While a large part of our database features tutorials from the Adobe Family of programs, we also have a vast list of CSS, PHP and 3D tutorials.
—————- Direct Submission Link —————-
TutorialsGarden

Covering many subjects extensively, such as: 3D Studio Max, CSS, Fireworks, Flash, Gimp, Photoshop and more.
—————- Direct Submission Link —————-
Tutorial Outpost

Tutorial Outpost was started in November 2003 by Josh Pigford initially as a project to learn web development. It quickly turned in to much more as being one of the first major tutorial portals around. It has expanded in to many more categories past the initial Photoshop Tutorials and is now visited by more than 125,000 people each and every month.
—————- Direct Submission Link —————-
Tutorials Expert

Covering subjects of: 2D graphics, 3D graphics, audio editing, business applications, databases and more.
—————- Direct Submission Link —————-
Photoshop Roadmap

A brilliant collection of Photoshop tutorials, brushes, resources and plenty more.
—————- Direct Submission Link —————-
FSTutorials
A beautiful depository for Photoshop tutorials, including the following categories: basics, buttons, color effects, designing, drawing, photo effects, special effects, text effects, textures and web graphics.
—————- Direct Submission Link —————-
TutorialMix

Covering topics on the following: 3DS Max, Photoshop, ASP, Cinema 4D, Dreamweaver, Illustrator and many more.
—————- Direct Submission Link —————-
Tutorial-Index
One of the younger but larger collections of tutorials on the web. Tutorial-Index covers the following subjects: Photoshop, Flash, PHP, Unix, Javascript and many more.
—————- Direct Submission Link —————-
TutorialKit

Covering many popular categories, including: Photo Correction, Special Effects, Text Effects, 3D Effects, Web Layouts and Graphic Design.
—————- Direct Submission Link —————-
Tutorialized

One of the oldest tutorial databases, Tutorialized has been around since the beginning.
—————- Direct Submission Link —————-
Total Tutorials

Covering tutorials on Photoshop, 3D Studio Max and Cinema 4D, Total Tutorials has been in the game for a very long time.
—————- Direct Submission Link —————-
Tutorial Center
Just some of the categories that Tutorial Center covers: Photoshop, Illustrator, InDesign, Blender, CSS and more.
—————- Direct Submission Link —————-
Kaoz-Tutorials

Covering the following subjects in some depth: Photoshop, Flash, HTML and CSS, Javascript and PHP.
—————- Direct Submission Link —————-
CG Links

CG Links covers 3D & 2D files, tutorials, books, plug-ins and textures
—————- Direct Submission Link —————-
CGTutorials.com

CG Tutorials is becoming one of the fastest growing directories of computer graphics tutorials. We seek to index all computer graphics tutorials in order to give them publicity and to give everyone an easy way to find the tutorial they seek.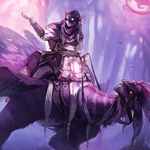 Webydo offers a code-free, fully integrated website design solution for professional web designers. However, what does it take for a designer to start creating sites for their clients? First, after a year, Webydo has become known and widely praised by the creative professional community for their intuitive design studio, feature rich options and ability to continuously develop and add new features for their designers. The best part about all of this is that there is absolutely no code involved.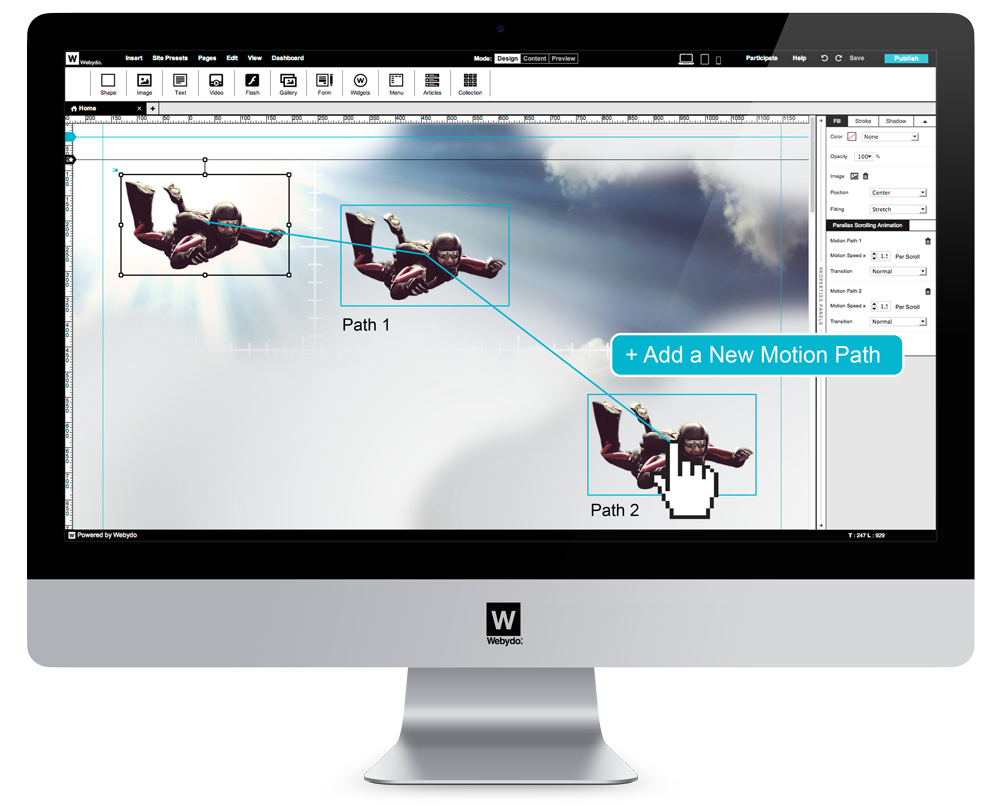 Innovation is piped in through the air vents at Webydo because what the designers are able to accomplish in a year has taken other similar platforms twice the amount of time. The latest and most exciting feature update is Webydo's code-free, Parallax Scrolling Animator. Presently only offered in closed-beta, Webydo is granting access to the first 3,000 designers who sign up. Keep in mind that this is a hot feature and picking up a lot of attention and invites are running out quick, so grab yours before this unique opportunity closes.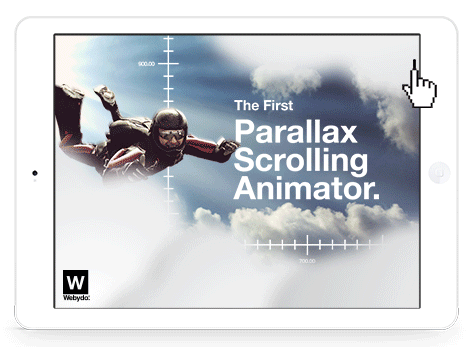 Webydo's mission is to put designers in the driver's seat of every project or task. Good news for designers is that by adding the ability to create a Parallax Scrolling website with their pixel-perfect animator, they can work independently to create and manage websites for their clients that will meet today's hottest web design trends. We have seen some big names recently switch over to parallax scrolling such as Puma and Sony. In addition, designers can work on a site to site basis or upgrade their work load by signing up for the team or agency packages. This allows designers to have more control over their client's websites and growing their design agency.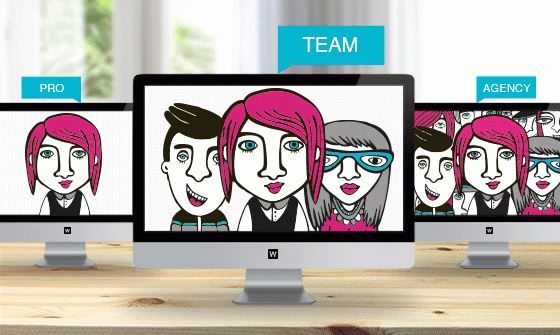 You can place Webydo in the center of your business so that you have the option to do more in less time. It's not going to be the run of the mill website creator. Getting starting is more intuitive for the experienced designer thanks to the familiar layout that is akin to that of Photoshop or InDesign. Shortening the learning curve and getting designers creating sites either right from a blank canvas or to take inspiration from one of the readymade designs or layout options.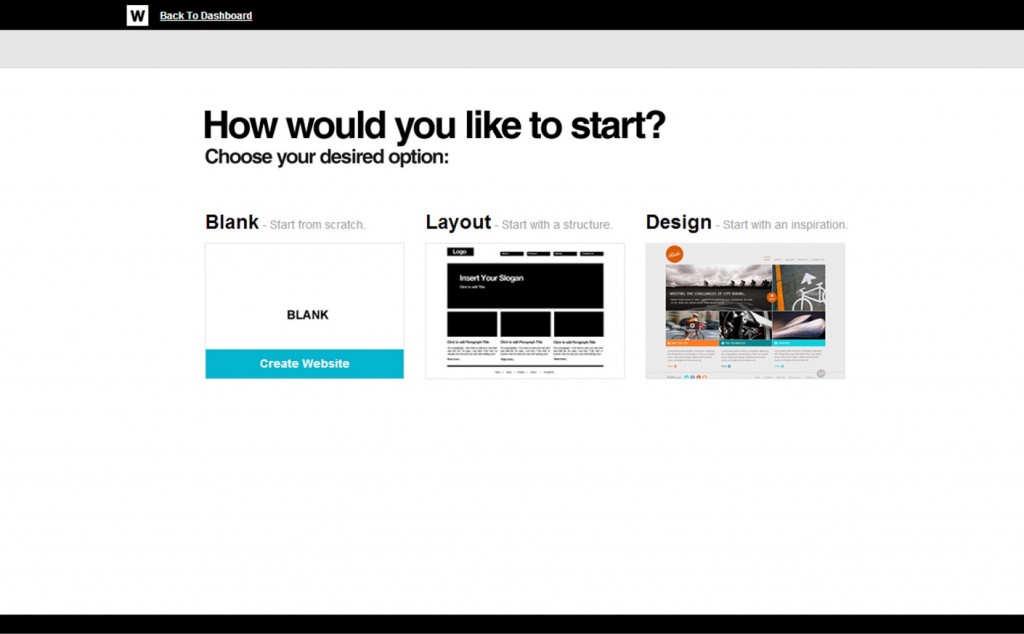 There are some incredible features within this B2B cloud-based design suit. You will be able to create a great looking website from start to finish without using code. You can also bill your clients within the dashboard. When your clients enter the CMS aspect to make any changes to content, they see your logo thanks to the white labeling option, allowing you to not only brand the dashboard but also help clients to see exactly where they are.
The community is really what makes Webydo so unique. The "Participate" page is where designers can propose features and let the community vote. Within a few weeks, the Parallax Scrolling Animator will also be live, which is one of the hottest trends hitting web design right now. In case you're not sure of what this is, it allows depth, movement, and animation to be added when a user scrolls down the length of a web page. Providing an almost 3D affect, that started picking up popularity in video games and then taking off in 2013 by the web design community.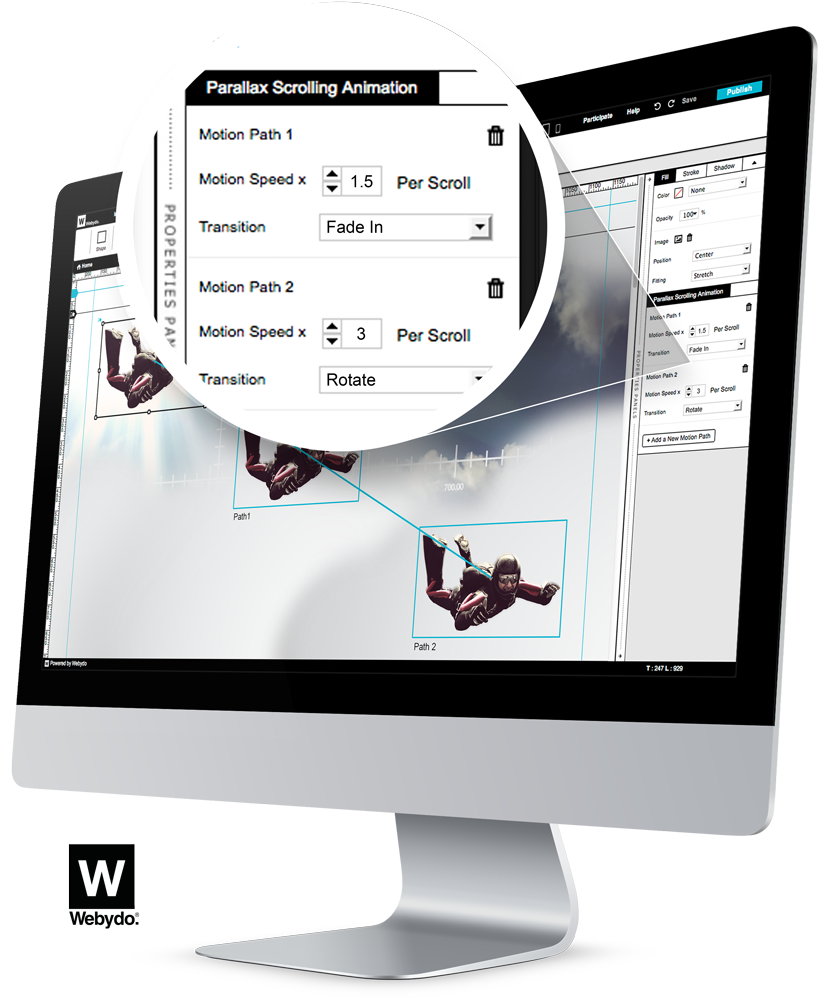 Webydo's closed-beta invites are again available for the first 8,000 designers who sign up and they will have the opportunity to be some of the first to experience the freedom of Parallax Scrolling Animation with Webydo.
This article is presented by Webydo's professional community of designers.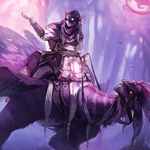 Sometimes, you may find it difficult to look for some of the highest quality photoshop tutorials using search engines. As most of time, almost all tutorials would label themselves to be good, high quality or even the best photoshop tutorial you can find. When searching through all these tutorials, your time is wasted.
In order to save your time, Photoshop Lady come up with Top 50 Stunning Text Effect Photoshop Tutorials. These are selected from our Photoshop users and readers.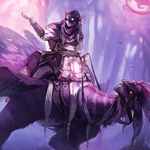 Ukrainian artist Denis Gonchar shows the process of dealing with lion image with Adobe Illustrator. The tutorial shows how does a colorful dimensional lion head appear on the warm sand yellow background. The way is to add color onto the original lion head and deal with details time and time again.
A lion-head profile with light background is a must. The next step is to darken the lion's mane, presenting dimensions, then proceed to add decorative colors to present the artist style of the lion and finally be sure to the deal with the bright color and dark color around the lion head carefully to show light and shadows reflected by the lion head, which is also for dimensional purpose.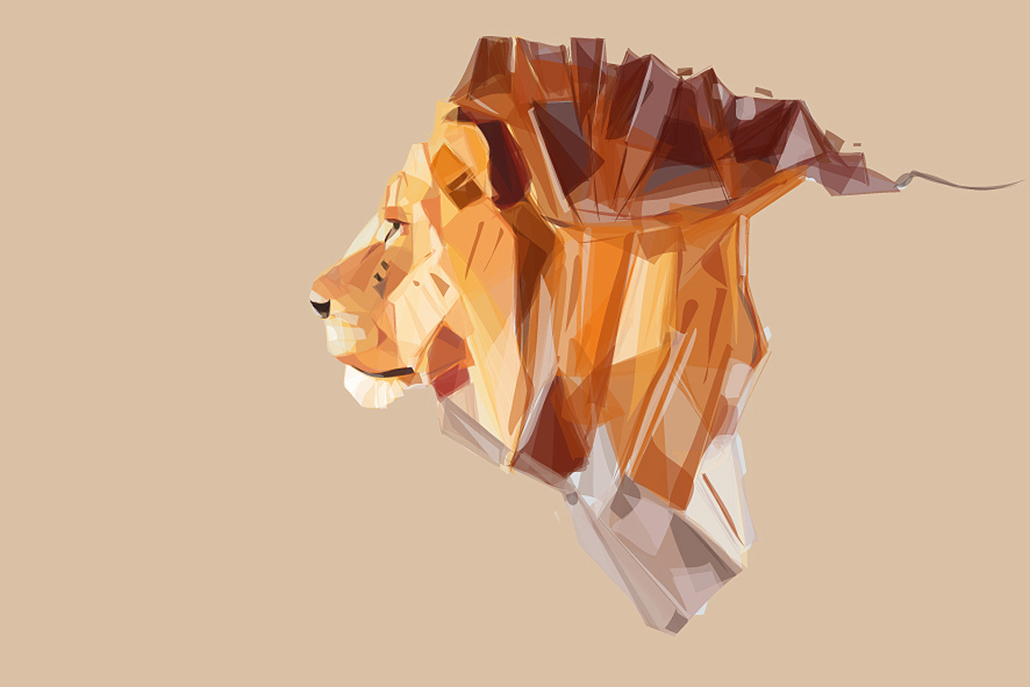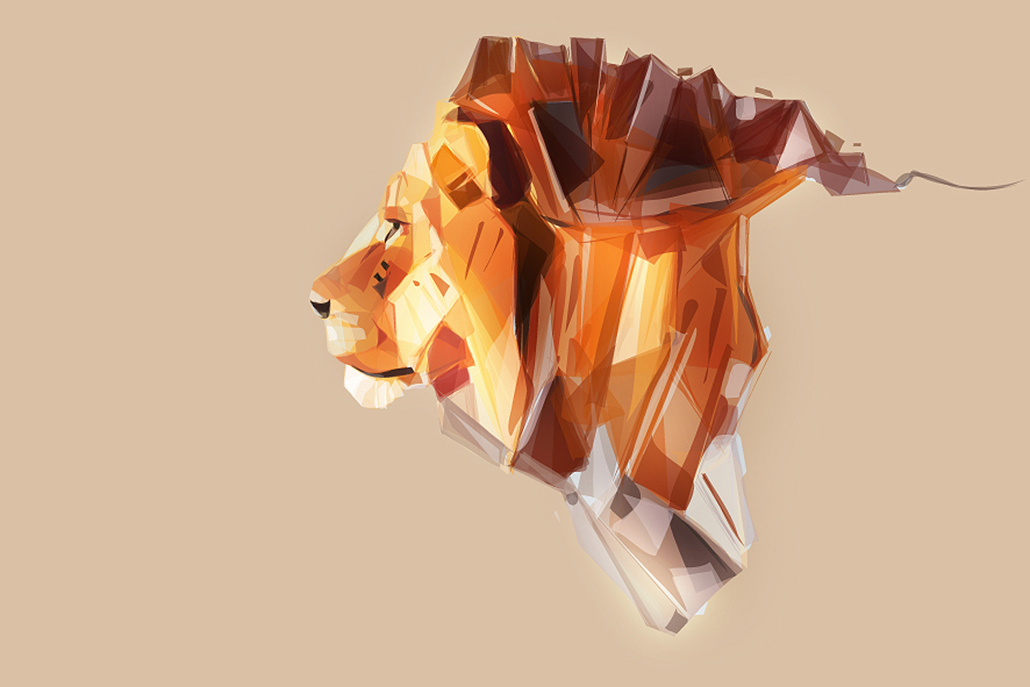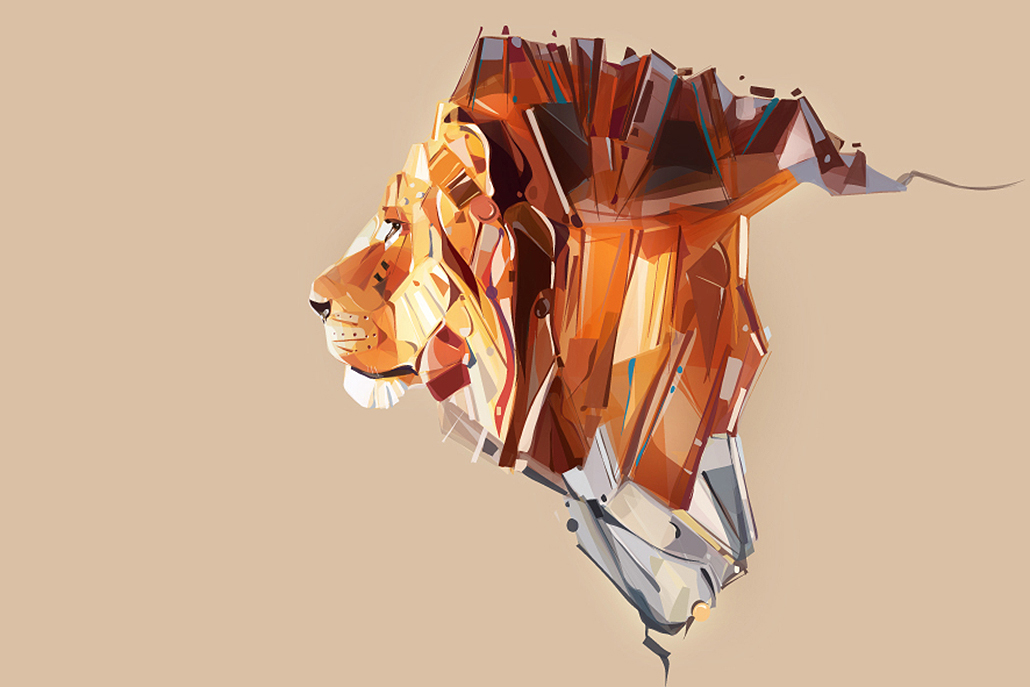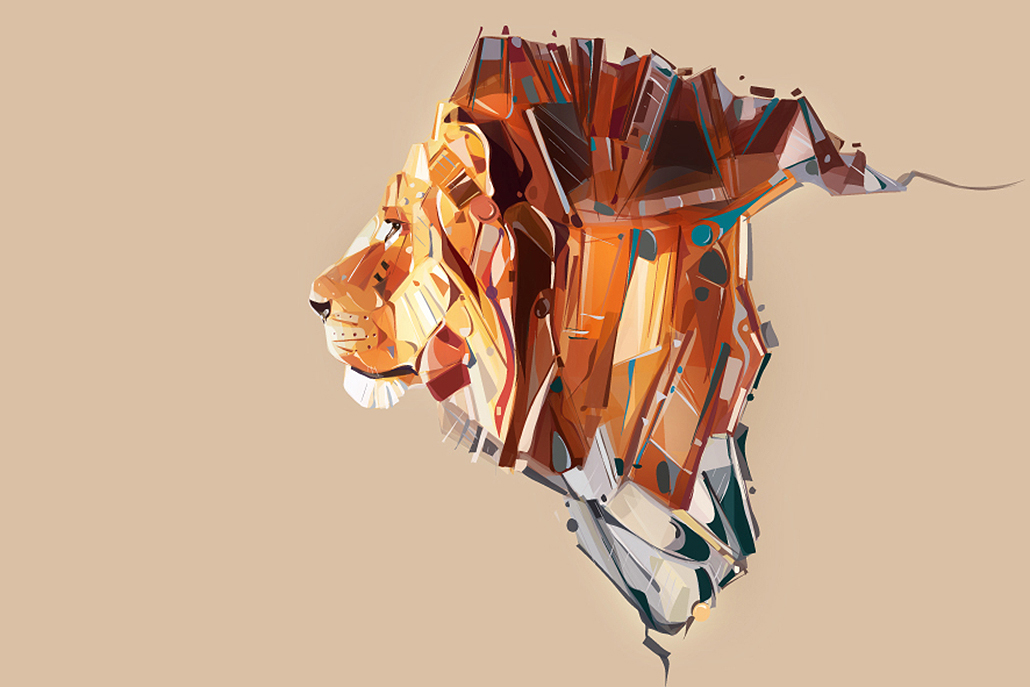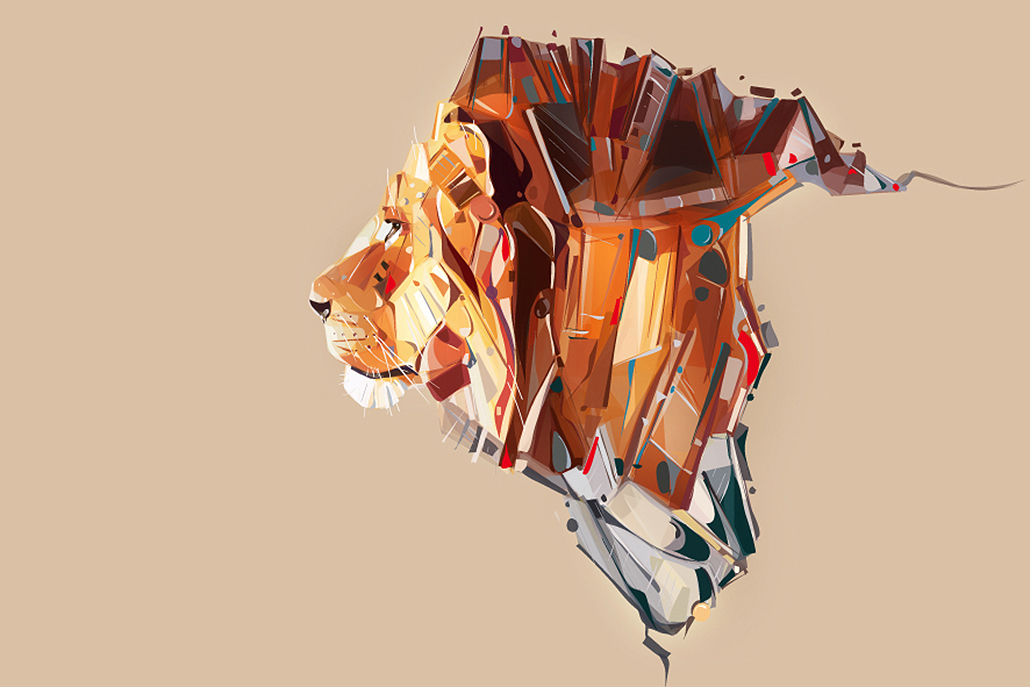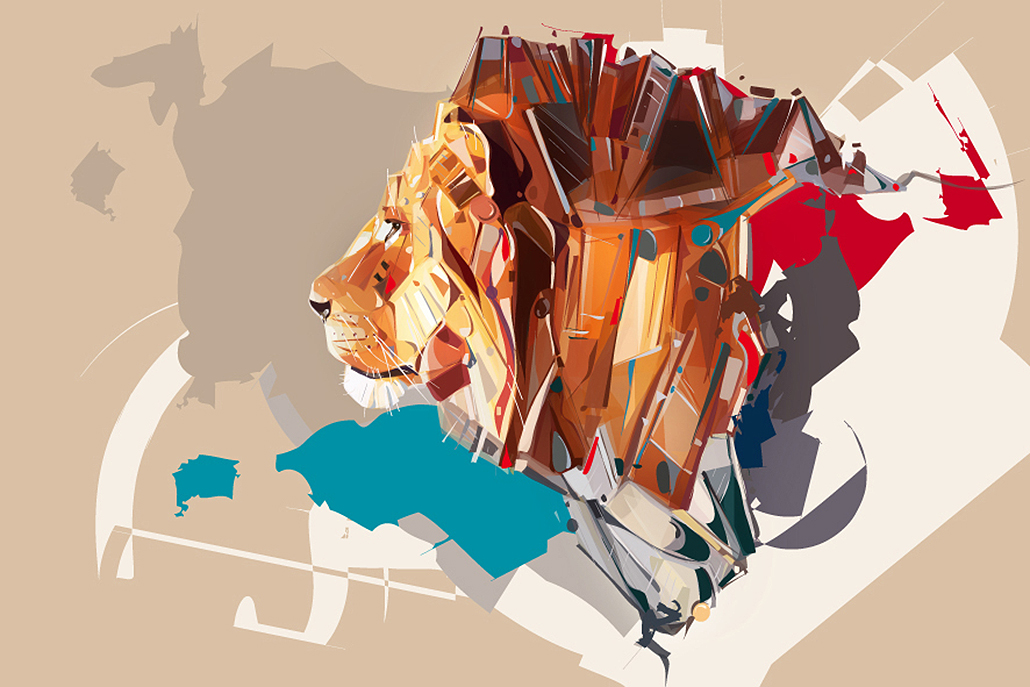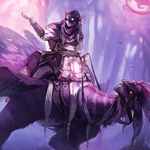 Hello Everyone here we have a design/illustration tutorial. We are working on a label for a Micro brew beer.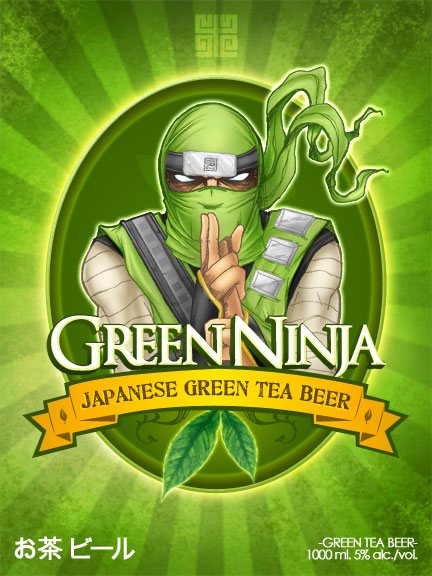 Step 1
First of all, I will go through all the process and how I came up with a rough sketch of what my character would look like.
Here is a sketch on paper with a permanent marker line art. Scan your work and keep the file on a 300dpi resolution. The bigger the better, that way scaling down works best! The sketch was done on red so we could easily separate the line art from the sketch. How? Super easy! At first label your layer by double clicking on it.
Step 2
You can either do it by ctrl+click on PC or command+click on MAC and select your sketch layer, once you have the marching ants you go to the channels tab and click on your red channel.
You copy that channel layer ctrl+c on PC command+c on MAC. And you click again on you composite channel (RGB) to select them all. You go back to your layers panel and paste your red channel as a layer ctrl+v on PC or command+v on MAC. Name your new layer LINE ART.
Step 3
Let's go to the levels adjustment ctrl+L on PC or command+l o MAC and tweak your sliders so you get a clean black and white image. Try and get all the grays out. Easy! Now to get rid of the white and keep a clean lien art! OK so we can get rid of that first sketch of ours or keep it if you like to have the history. I personally like to have all my layers at the end and see how much the image changed from beginning to end. (I know many of your might be dying about the left eye of the ninja but I'm getting there!) Ok, now we get rid of the white background. Hide all your layers but your line art by doing alt+click on PC or optn+click on MAC over the little eye icon on your layer. We open the blending options of our LINE ART layer by double clicking on the space next to the name or by simply going to your "FX" button.
After that, selecting blending options. There you'll have 3 blocks and the third one is the one we want: "Blend If: Gray" Here you want to slide the white triangle to the left until the white is totally gone! Click OK when done.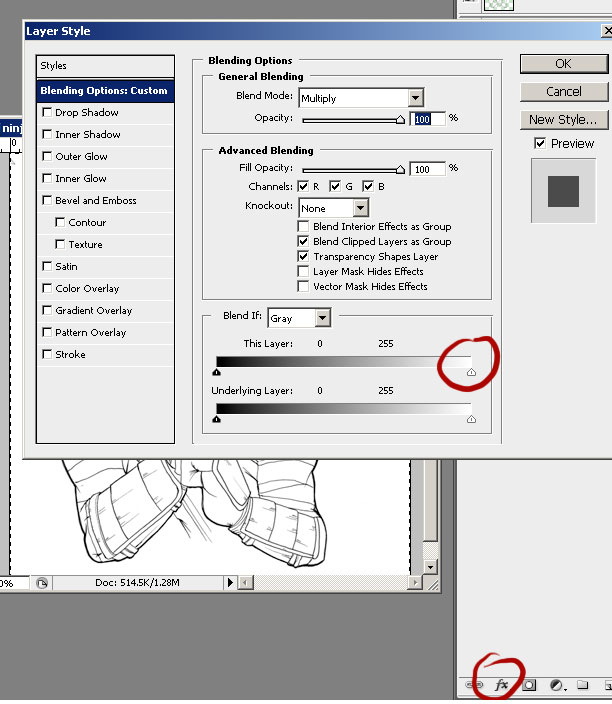 Step 4
Great! Now we need to lock those changes so we need to press ctrl+click on PC or command+click on MAC on the create new layer icon so that the new layer appears under our line art layer. Then select both and press ctrl+e on PC or command+e on MAC to merge both layers onto one and keep it in transparency. Awesome! Now we can finally duplicate that eye and get ready to color it.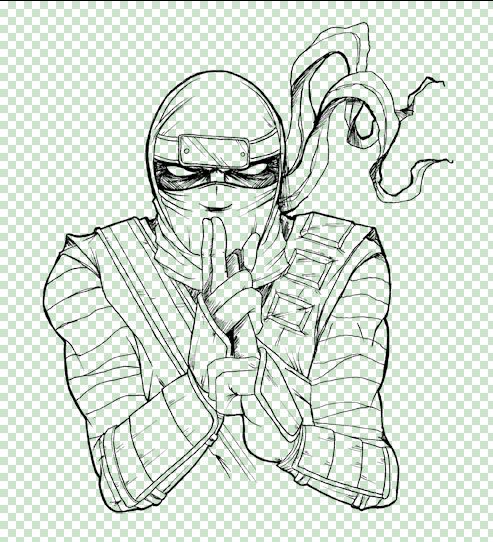 Step 5
Once OK, we can go to the painting process. Create a new layer under the line art and layout all your flat colors.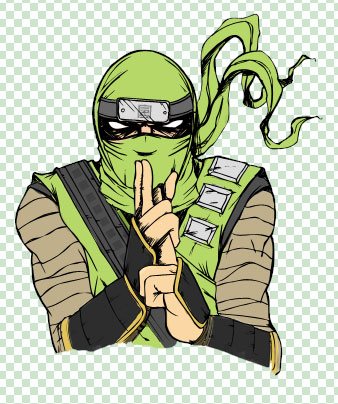 Step 6
it is time to work on your lights and shadows. Use brighter tones of the same layout colors for the highlights and darker for your shadows. Once you finish, you should have something like this: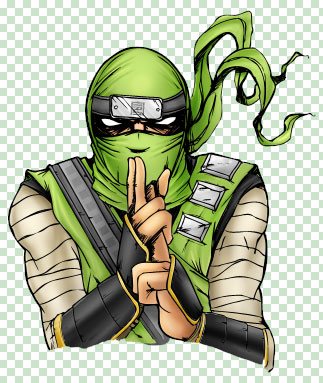 Step 7
Now we can take this great drawing to the next level. We are going to color the line art. What? my precious clean clack lines? yes! to do this you want to lock the transparency on the line art by clicking on this icon:
Now it is coloring time. Choose the darkest color of the shadow per section of your character. Let's say you are working on the hoodie of the ninja. Select your darkest value with the eyedropper tool and go a little darker than that. Why? just so that the line art doesn't blend with the shadows. Once you have that color start brushing in! Your final illustration would look a little like this: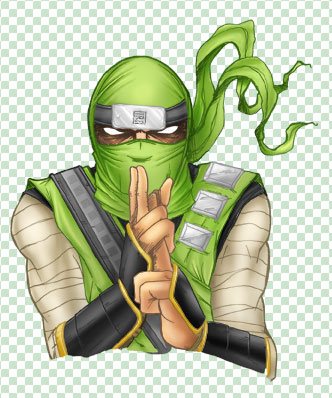 Step 8
Since you have done with the character. It is time to work on the label. Setup your size and resolution on a new document. Remember 300+dpi is best if you want to print. Firstly, we set the background color in green. Press alt+backspace on PC or option+backspace on MAC to fill the layer with your choice of color.

Step 9
With a soft brush ,the dodge and the burn tool you need to work out some shadows and lights. Then choose greens with the same dodge and burn but with a textured brush as below.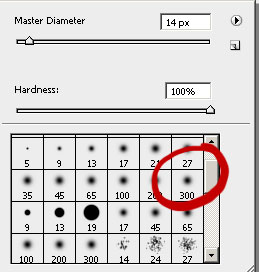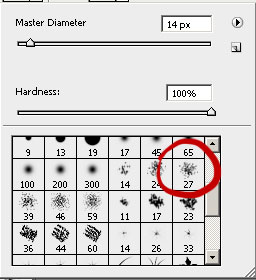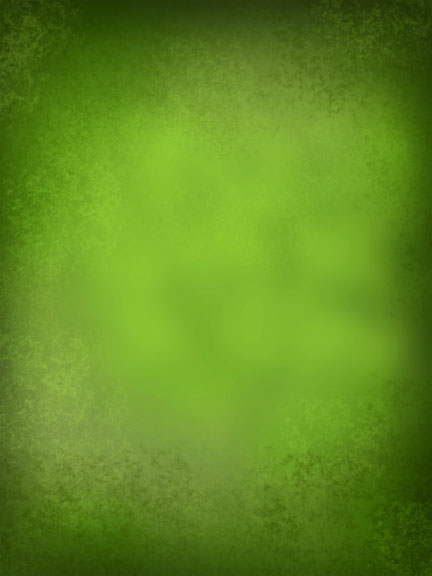 Step 10
Now we go to work on the starburst effect. Create a new layer; and then,draw line and dark gray rectangles like this:
Step 11
Go to the main menu and select "Filters" then "Distort" and lastly "Polar Coordinates" and use RECTANGULAR TO POLAR. BAM! Starburst. Now lower the opacity to about 50% and change the blend mode to "Overlay".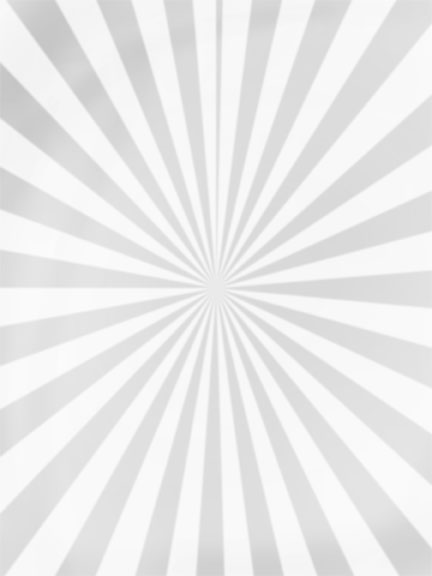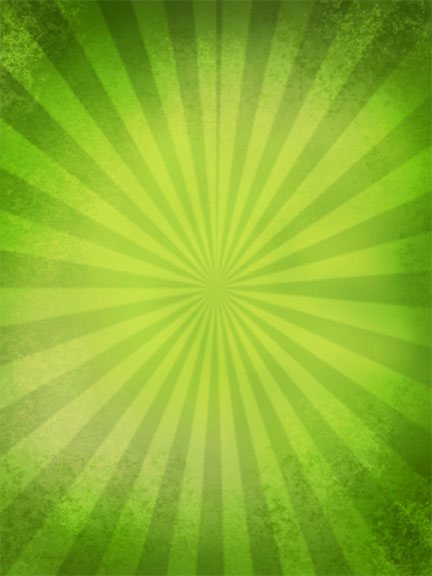 Step 12
It's time for the Ovals. Firstly, we create our oval in a dark green. And then apply the following layer styles and apply the following settings as below: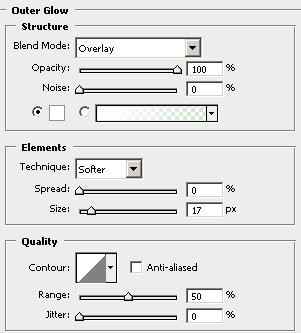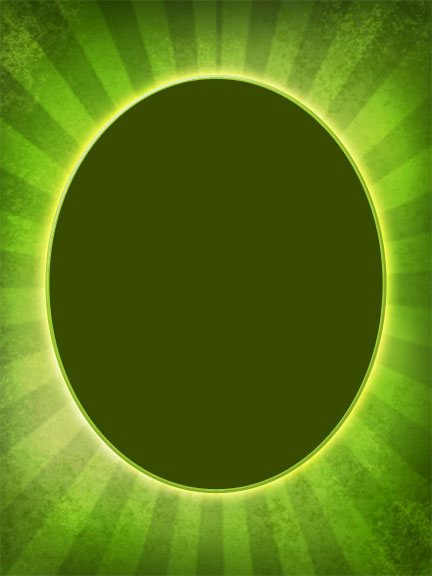 Step 13
We duplicate the layer by pressing ctrl+j on PC or command+j on MAC. Then change the color to a darker green and adjust the stroke settings to: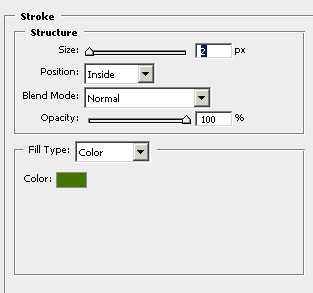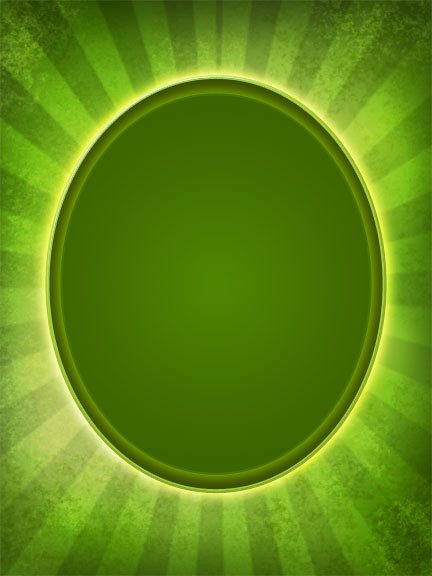 And then, add your illustration layer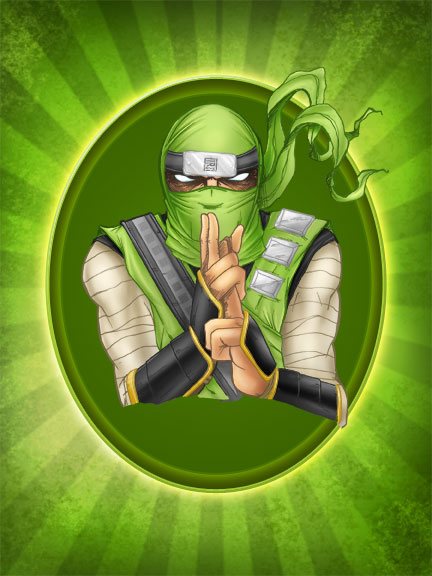 Apply the following outer glow layer style to make it POP: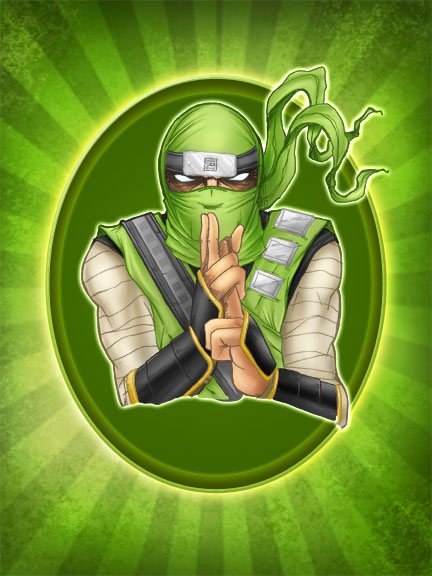 Step 14
And then, we can add logo, flavor and text into the recipe!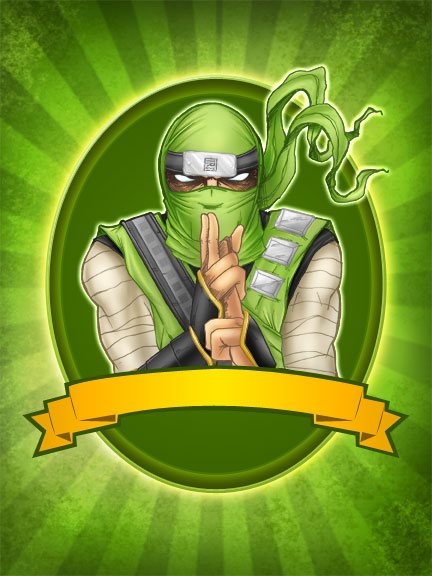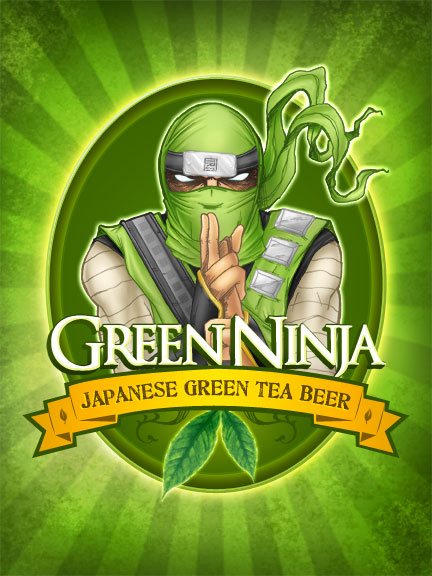 Use the same idea to create the template as this: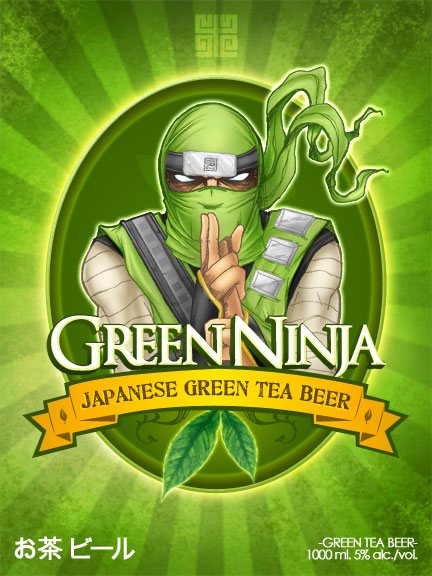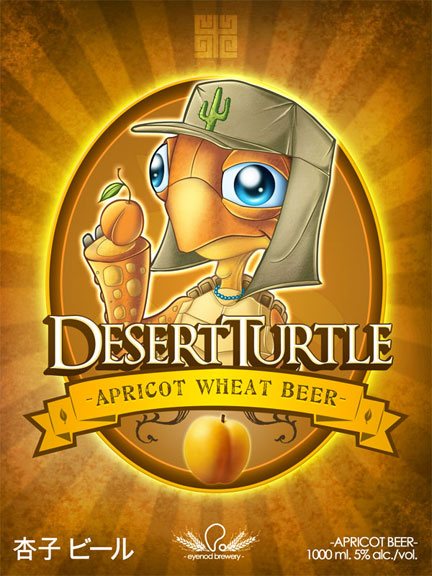 Download PSD Source File