Your Favourite Photoshop Tutorials in One Place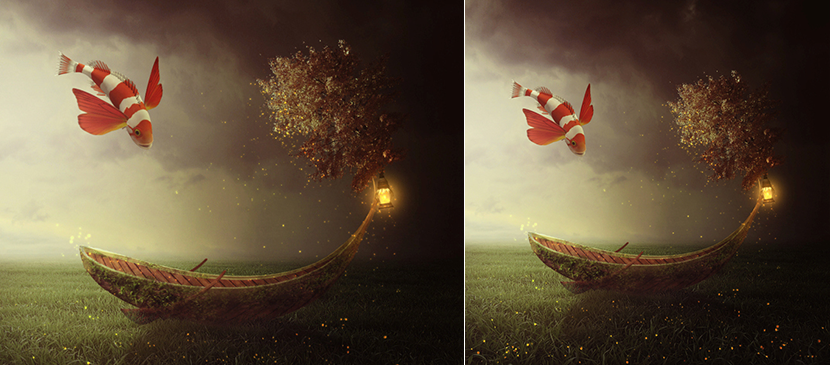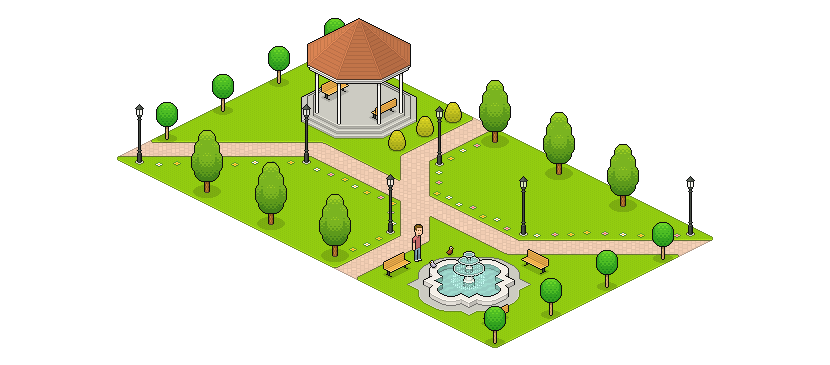 This tutorial is part of a series called Isometric Pixel Art. We had a lesson called "create an isometric pixel art city hall in Adobe Photoshop". While in this tutorial the elements we'll cover would, in fact, be useful to accessorize other kinds of scenes, like gardens inside buildings, or terraces. Please review and enjoy.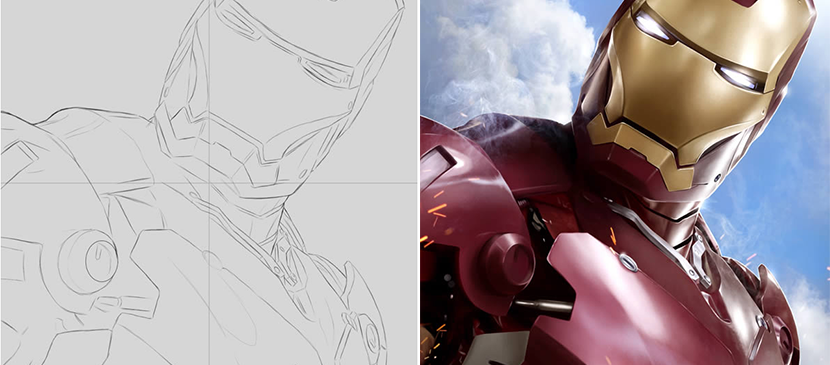 This tutorial will explain how to create stunning "Iron Man" fan art in Photoshop using digital painting techniques. It will begin as a sketch and then build up the artwork to create realistic metallic objects. It will give you some ideas about creating a nice, smooth metallic surface with Photoshop brushes!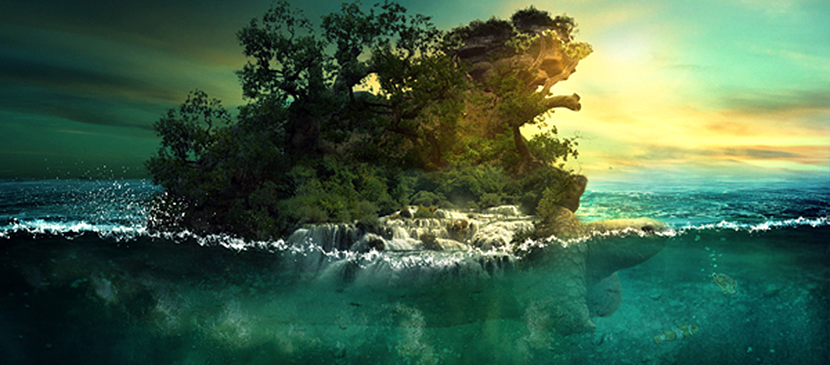 To create an aquatic giant tortoise, you need to manipulate trees, stones, waterfalls and textures to make an island on it. This tutorial will demonstrate how to combine different stock images to create this cohesive and unified scene of an aquatic giant tortoise with lighting effects and the beautiful color of the entire scene.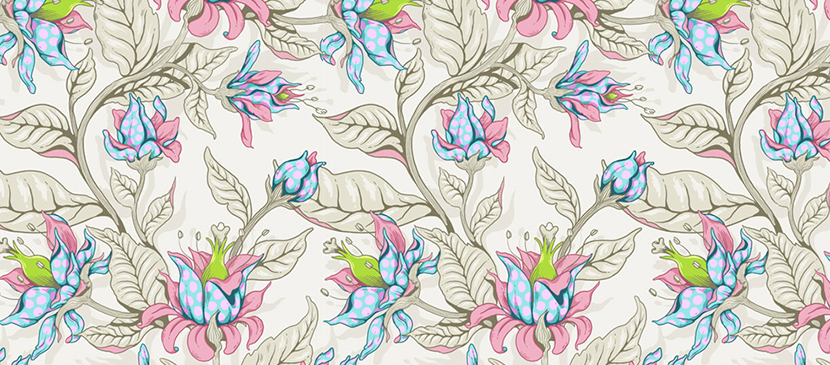 Have you wished to design a floral pattern to do your DIY sewing or home decoration projects, by your own hand? Or to sew a dress from fabric with an absolutely unique pattern? This tutorial will show you how to make a beautiful, flowing, fantasy floral pattern in Photoshop.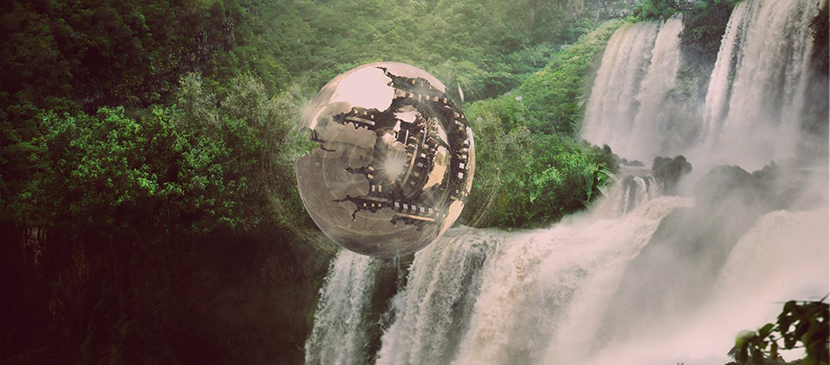 Have you ever tried to create a fantasy landscape combining different photos while blocked by the advanced techniques? This tutorial will show you the advanced techniques of blending, different techniques of adding lights to your scene with custom brushes and different Blending Modes, and how to work with layer styles to create a glow around objects.
Have you ever wanted to paint yourself or a friend, but struggled with making your paintings look like them? Digital Portrait Painting in Adobe Photoshop tackles the intimidating topic of digital portraiture head on. In this course, Melody Nieves will help you to paint two beautiful digital portraits, one in color and the other in black and white.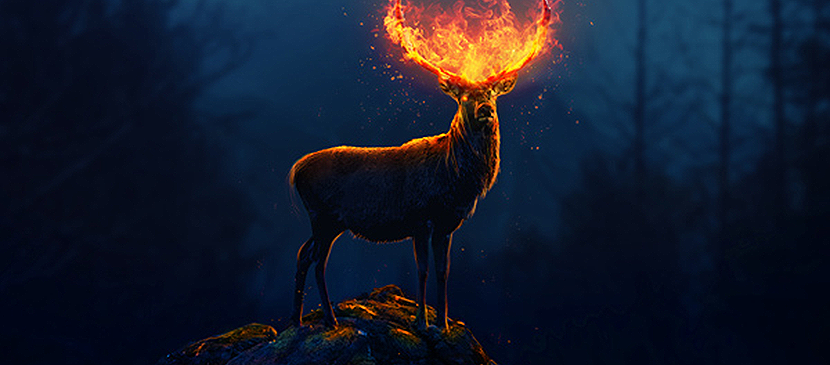 Have you ever thought of creating a fantasy deer with a fire effect? The deer in fury? This tutorial aims at showing you how to create it with adobe photoshop. Except for blending and adjustment layers, you'll also learn how to work with fire, create a lighting effect and enhance the depth of field.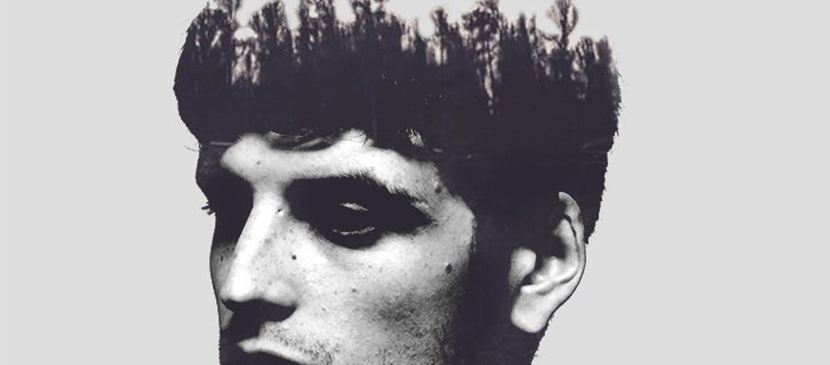 This tutorial will help us create a stylish double exposure portrait by combining two images and creating an interesting surrealistic effect in Adobe Photoshop. I hope you can find some tips and tricks, which will help you to make more interesting combinations and photo manipulations. Good luck!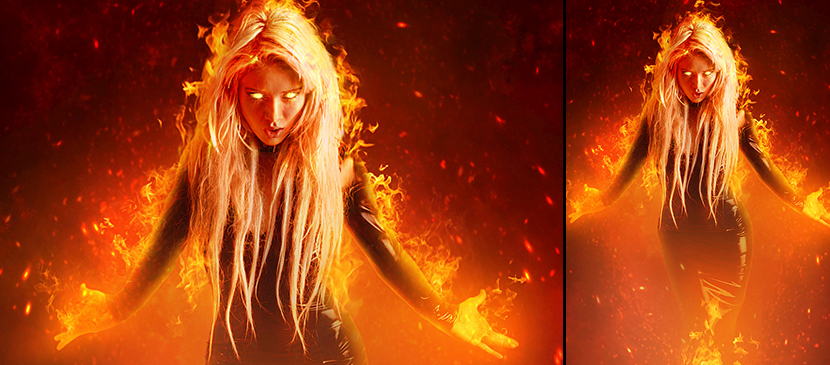 Photo manipulation may be one of the funniest things you can do with photoshop but creating photo manipulations isn't easy. In order to create a fantasy fiery portrait of a woman using photoshop, this tutorial will explain how to use textures, add fire and create lighting effect.
This is an intermediate level photoshop tutorial for beginners and it is not difficult. It will show you how to create a pixel explosion effect step by step. Read, learn, master the essence and create your own work. Feel free to share with us!