Your Favourite Photoshop Tutorials in One Place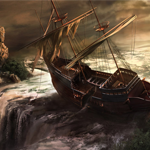 Manipulating-a-Ship-Falling-on-a-Waterfall-Scene
Under

- Photoshop is recommended for this tutorial -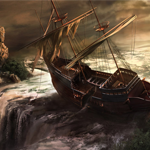 We are happy to announce another massive giveaway from Inky Deals that comes with a free pack of premium resources worth $66. The freebie is sent to the email address you use to enter the contest and is part of The Epic Bundle: $20,048 worth of Top-Quality Resources – From $49.
About Inky Deals
Inky Deals is the place to go if you want premium resources at unbeatable prices whether you're a graphic or web designer, developer, or business owner looking to improve yourself and your work. They're the only ones who offer a 200% money back guarantee on every product. This means that if you're not happy with it, you get your money back and you also get to keep the product.
Take advantage of this opportunity to win an 11" MackBook Air and 1 of the 10 Epic Bundles: $20,048 worth of Top-Quality Resources – From $49!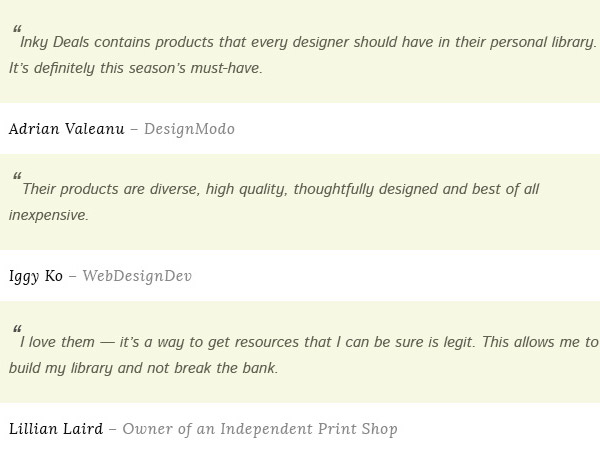 What Can You Win?
You'll get a surprise free pack of premium resources worth $66 sent to the email address you use to enter the contest. Take a look at what's inside the The Epic Bundle: $20,048 worth of Top-Quality Resources – From $49: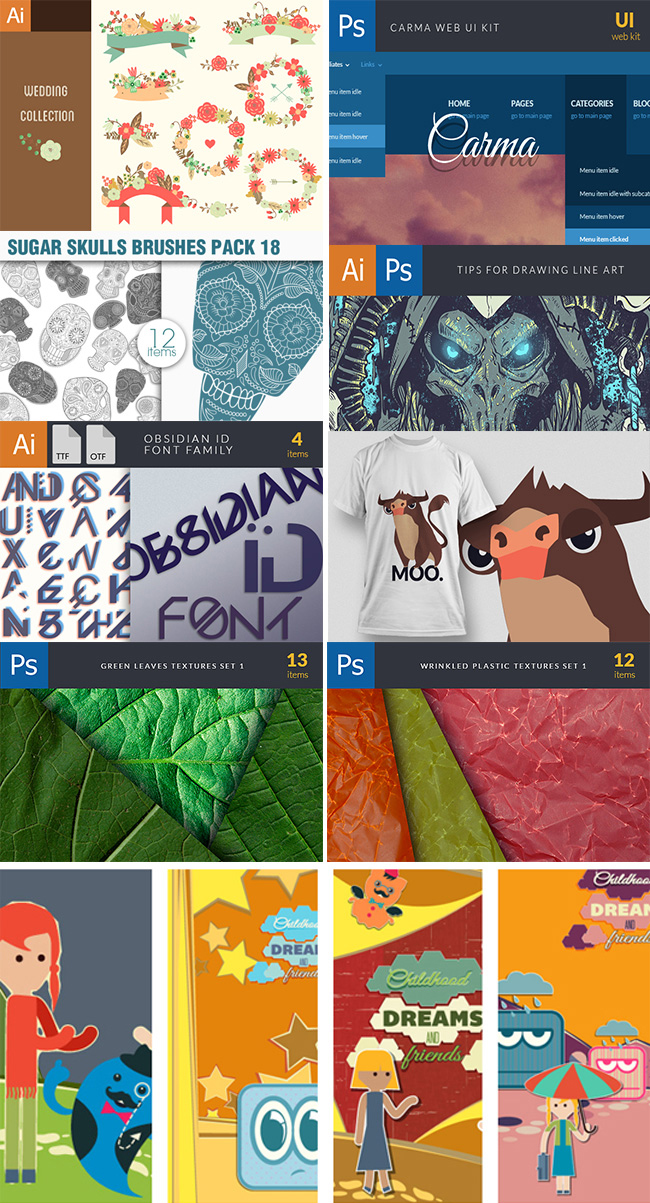 10 lucky winners will be chosen from the list of participants and each one of them will win a free copy of The Epic Bundle: $20,048 worth of Top-Quality Resources – From $49. One of the 10 winners will also take home an 11" MacBook Air!
How to Enter the Giveaway:
To enter the giveaway, please use the widget below. You can gain more entries by leaving a comment, tweeting about the giveaway and sharing it with your friends.
a Rafflecopter giveaway

Thank you for participating, you're now part of Inky's extended design family! Sit tight, because you've just embarked alongside 300,000 of your peers on a ship that will lead you to great professional and personal development.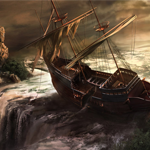 In this tutorial I will teach how create a realistic bottle illustration and some shadow and cut techniques.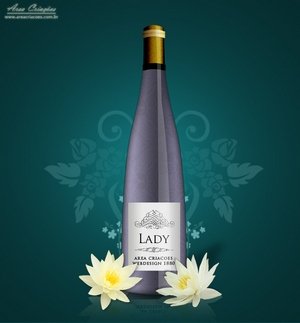 Step 1
Create a new file with 700px of width and 700px of height. Now use the pen tool (shortcut "p") to draw one side of bottle. If you don't know how use the pen tool take a look at this link of photoshop online help When you reach the desired result now use the Direct Selection Tool (shortcut "a") to select all point of path, hold ALT and drag the path to duplicate. Now, still using Direct Selection (Shortcut "a") select all point of the second side, right click and select "Free Transform Path", go to menu "Edit/Tranform Path/Flip Horizontal". Place the flipped path on the right place to create the bottle silhouette.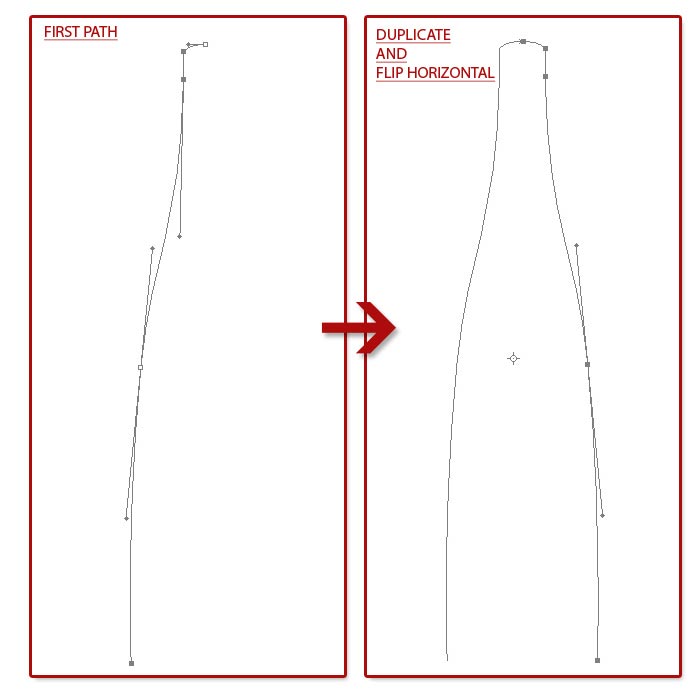 Step 2
Now, we need to close the silhouette. First, using the pen tool("p") close the top of bottle. Go to the bottom o silhuette and do the same thing but with a little curve between points. Like above: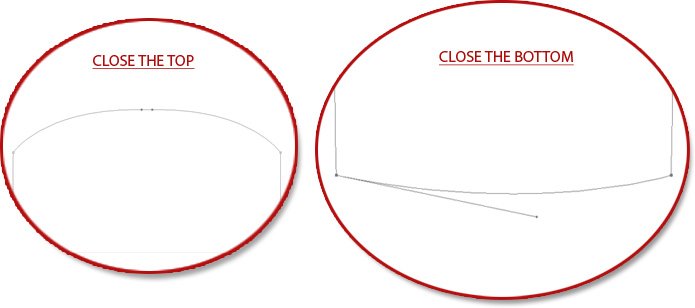 Step 3
Go to the "Paths" tab and click on fill option button at bottom of panel. After this, make sure your path layer still there on paths tab, never erase or overwrite the layer of the bottle path. Now we have the bottle, but we need some color and realistic details, in most cases this can be done using some gradient and shadow effects. To apply Gradient without lost the initial shape we use the blending options.
Step 4
Go back to the layers tab and right click on the bottle layer and select "Blending Options". Check the Gradient Overlay, define Style to Linear and Angle to 0 and double click on the Gradient field to open the Gradient Editor. Create a new custom gradient using the color #878398,#9c96b3,#413e4d,#7c7792,#878398. Like below: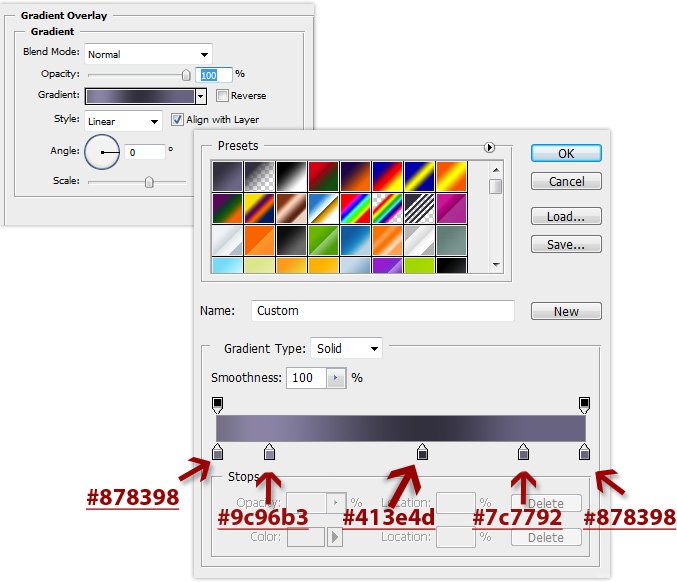 Step 5
Create new layer and change name to reflection. Go to the paths tab, duplicate the bottle path(right click on the path layer) and resize the points of path to reach the first image above. Fill the path with white color. Back to the layer tab, apply a gradient overlay in blending options and set the Gradient Fill with some white and gray color and define the opacity field to 60% and close the Blending Options window. Now go to the blend mode of the reflection layer and set to Soft Light and change the opacity to something like 45%: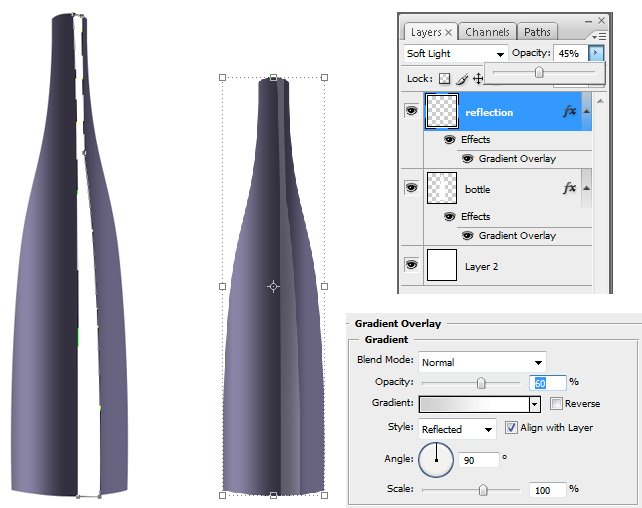 Step 6
Go back to the blending options in the bottle layer and define inner shadow like below, and create a Stroke like below:
Step 7
We need a label for wine glass. Create a new rectangle with Rectangle Tool, place the rectangle layer between reflection layer and bottle layer, rename it to "label". Go to Blending Options again and apply a dropshadow with 41% opacity, distance 0 and size of 2. Now apply a Gradient Overlay with the settings like below: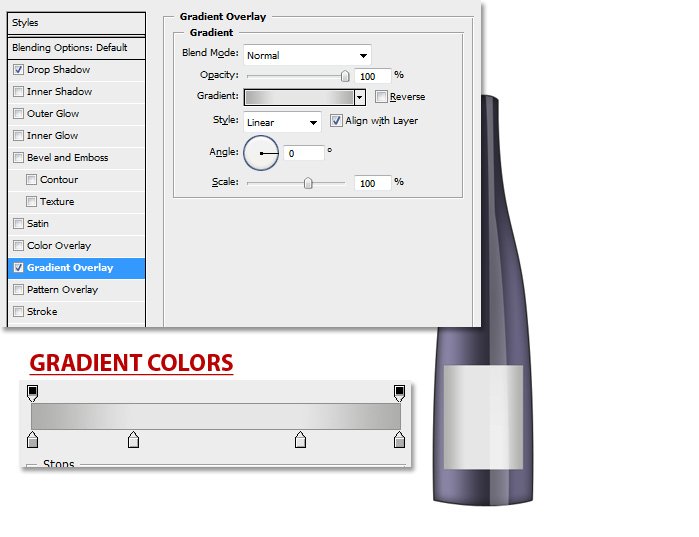 Step 8
Create some texts like the title and some description to fill the space, use old style fonts, for me Trajan Pro is a good one. Add some vector shapes with old flourishe style, the result will be something like this:
Step 9
Create new path with the stopper shape, fill with brown collor(#988c6c). Go to Filer/Noise/, Add Noise and set the Amount value to 5. Now it's to other gradient, add gradient overlay in blending options windows on this layer. Define Blend Mode of Gradient Overlay to Vivid Light and set angle to 0 and create a gradient #000000 to #957c34 and back to #000000. With this step we get a good stopper like below: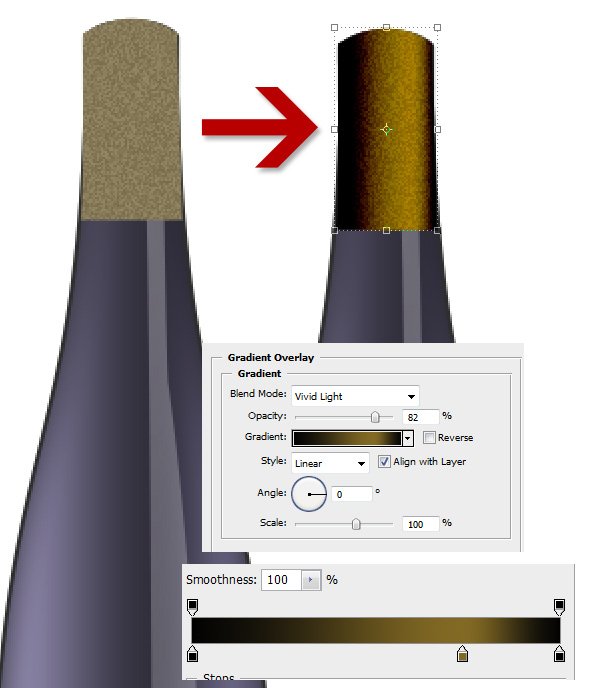 Step 10
Now we jump to details. Create a new layer and a simple path to reproduce a ring on that layer, fill it. Create a dropshadow with Blending Options like below and add a Gradient Overlay. Use the colors to reproduce gold material (I use these #d1c04c,#eae2aa,#a48440,#645025,#3a2e14). Look step by step below:
Step 11
More details. Create duplicate the stopper path and change her size to wrap the neck, fill it with black: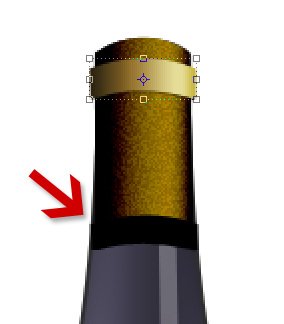 Step 12
We almost finish. To create a coll background select #063e41 color and fill a background layer of document. Go to Filter/Render/Lighting Effects and select Omni Light Type.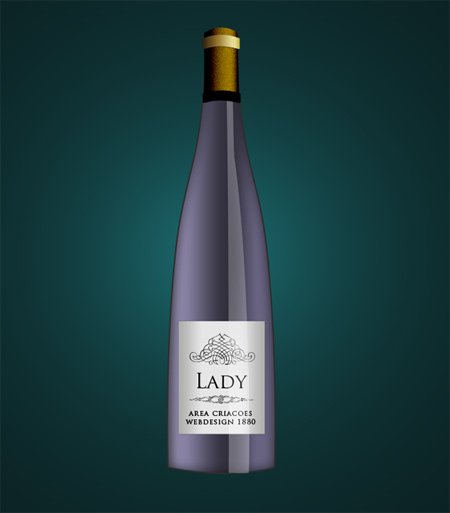 Step 13
Now we need a realistic shadow. Duplicate the bottle layer, remove all effects(right click on layer "Clear Effects"), go to Edit/Transform/Wrap menu or hold CTRL on the edge o shape and resize it to reach this result: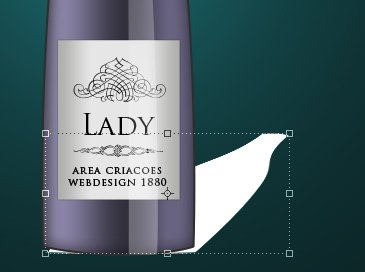 Step 14
Go to Image/Adjustments/Hue Saturation menu or press CTRL+U on windows. Change the lightness to -100. Go to Filter/Blur/Gaussian Blur menu and set it to 8. Change the opacity of layer to 34%: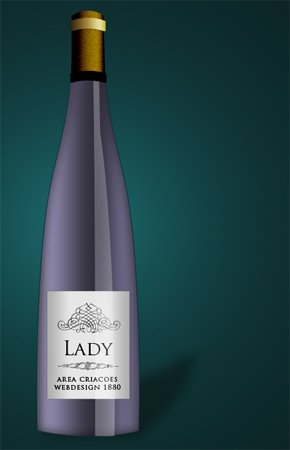 Step 15
Add some flowers. Open this images on photoshop, go to Channels tab select the most contrasted channel, duplicate him, increase the constrast of duplicated channel layer in Image/Adjusments/Brightness/Contrast and Image/Adjusments/Curve, use Quick Selection Tool("w") to create a fast selection of areas outside the flower. Delete the duplicated channel, back to the RGB channel, right click on the selection and select inverse. Cut and paste the flower on the bottle document. Repeate the same step to cut other flower. Othe tip is increase the brightness of flower (Image/Adjustments/Curves) to made things more white. Define some dropshadow in Blending options for eache flower: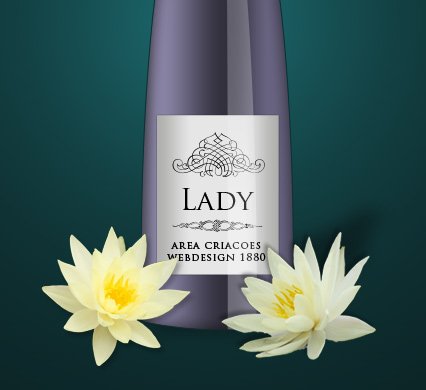 Step 16
Use some vectors like this and change the blend mode of vector layer to Luminosity and opacity to 50%. We also add an reflection effect in the bottle(we can teach how create reflection in some other tutorial):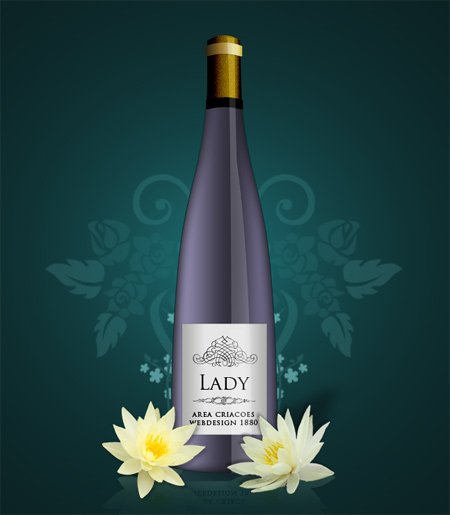 Conclusion
With this tutorial you learned how create a realistic bottle, shadows and how work with Blend Mode, Gradients. With some easy steps you can reach a good effect.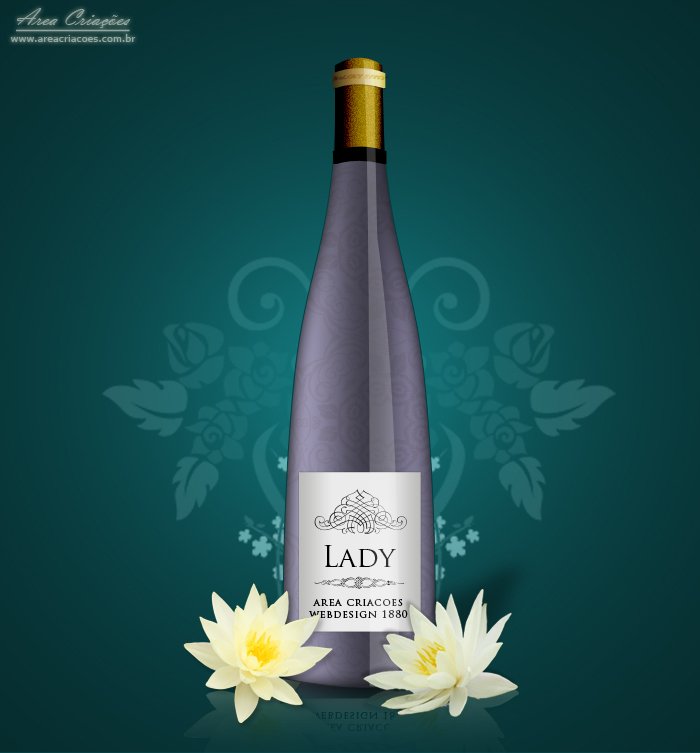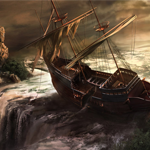 Happy New Year! Photoshop Lady Group would like to say thank you very much to everyone who has been supporting Photoshop Lady in the past and we do hope our contents can inspire and help you with your artwork creation. Some published great tutorials from 2014 have been selected in this article and hope you guys like them. Enjoy!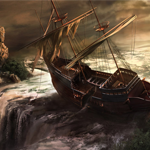 French graphic designer Sébastien DEL GROSSO shows the process of how to place sketches of his photos on his photos with Photoshop. Sébastien DEL GROSSO uses photos taken with natural light, referring to drawings whose pencil strokes are fast and nervous to give the impression of a construction.
Then the first step is to keep all images in a square format to reinforce the idea of series and work with layers. The second is to scan and clean the drawings then place them on the foreground, in front of the previous image. The third is to use brush shapes to erase some details on the pictures and reveal the sketch. When presenting of the sketch part in the photo, looking realistic and balanced is necessary. And finally, to use the black in subdued mode and the white in inlay mode to obtain better results.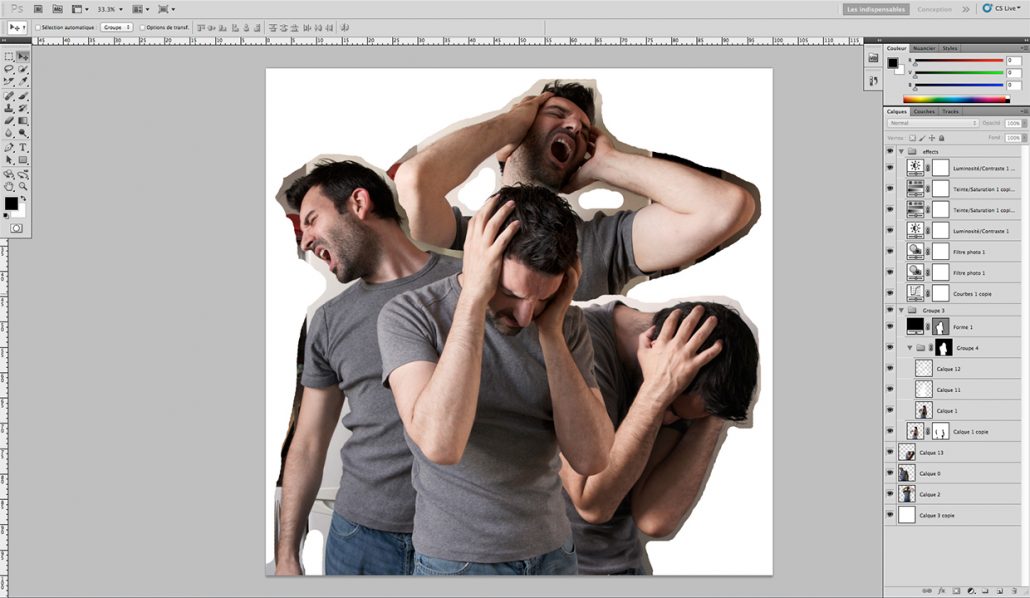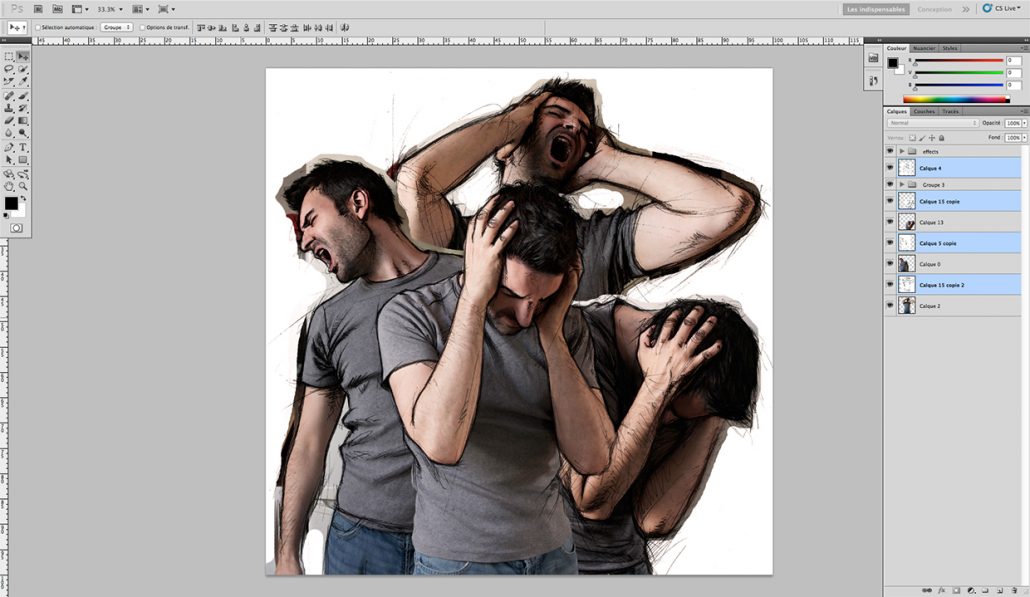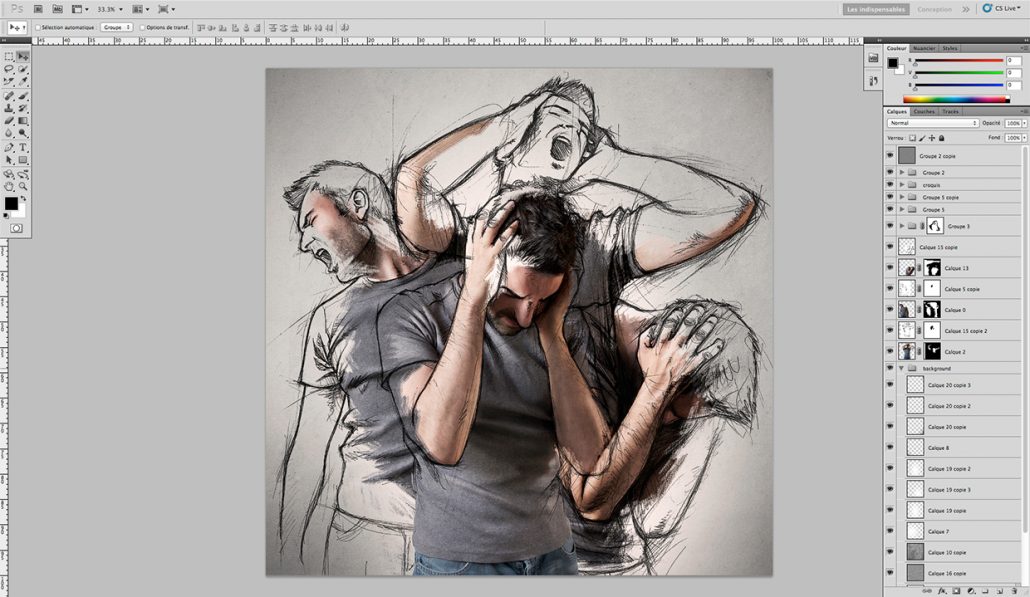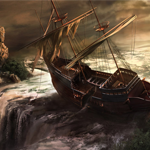 Submit Photoshop Tutorials
We are really pleased that you would like to submit your Photoshop tutorials. Due to the sheer quantity of submissions we receive, we charge a small minimal fee of $50.00/each to submit your tutorials to Photoshop Lady. It helps to keep the site going, and ensures that we can respond to your submission within 48 hours. You can choose the following submission options. We accept payment from PayPal only. Click on the "Buy Now" button for the payment. And it will redirect you to the our Photoshop Tutorials Submission form after the payment is successful.
1) Premium Submission ($50 usd)
We will review your photoshop tutorial within 48 hours, however it does not guarantee your tutorial will be accepted. It will be published on the Frontpage of Photoshop Lady. Your tutorial will stay on the top on the homepage for at least 24 hours. The post will be staying on Photoshop Lady permanently. We will refund you the payment if your tutorial has been rejected.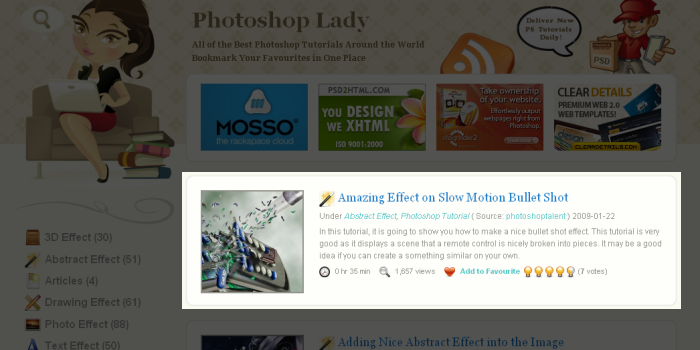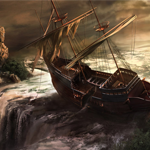 Introduction
Everybody knows the artistic filters in our favorite image editing program, but sometimes the results can appear somewhat artificial. Let me introduce you an alternative tool: PostworkShop that comes in handy when we need an artistic effect for a photo, a 3D render or a vector illustration. First let's see a few sample images: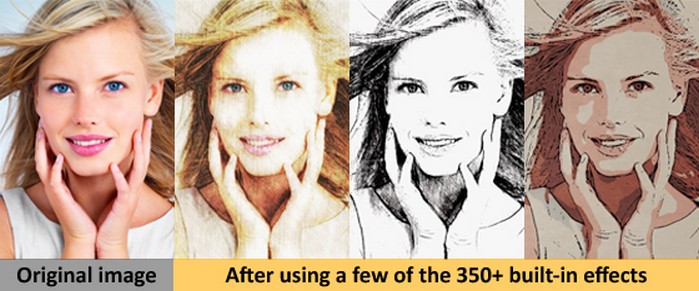 These are just a few possible results among the 350+ artistic styles that you can find in PostworkShop, the artistic image manipulation tool that we are talking about. It costs $99 usd only, which is very affordable!
How it works?
With one simple click you can transform your photo, 2D image or 3D render into an oil painting or watercolor, pastel drawing or pencil sketch, abstract or old-time photograph with the built-in styles.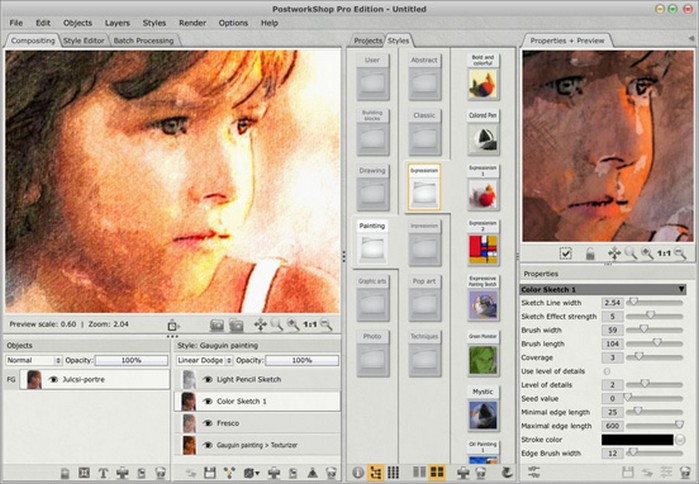 You can also Create your own styles with the Style Editor. Simply drop filters and existing styles into the workspace and build a new, custom filter graph. Just link each filters' output and input pins together to easily create a complex image processing engine that becomes your own custom style!
Currently, PostworkShop is not a Photoshop plug-in, but image exchange is possible through PSD files. The plug-in will be released as a free update in version 2.0, so you can already start to learn and use it.
Conclusion
PostworkShop is really a handy tool for transforming pictures in a lot of different styles. It is easy to learn and to use. We do strongly recommend it. Let's try it out now!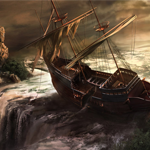 As a designer, sometimes it's difficult to get started on a new project. Maybe You will need to scour the web for inspiration, or doodle on a notepad to hopefully get some ideas. That's when you need to look through collections of freebies.
Fortunately, enhancing your web design doesn't have to cost a small fortune or take a lot of time. Here are 10 Awesome Freebies for Designers that can help enhance your web presence today.
1) Vector Icons
200 vector icons are fantastic for use on all manner of sites. With subjects ranging from science to entertaining, the vast scope of the icons means that you're bound to find something useful.
This vector icon pack includes 200 vector shapes, meaning you can scale them up as much as you like and they'll stay sharp. Each file includes AI, EPS, PSD and JPG files. They're good for use on both personal and professional projects.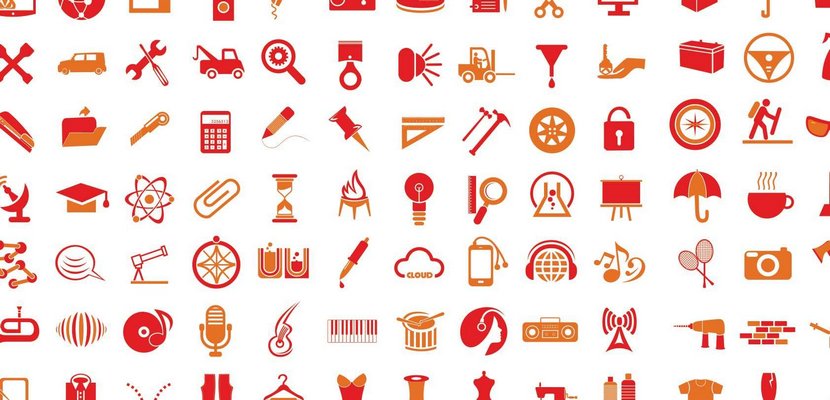 2) CORP responsive WordPress theme
CORP is a clean and versatile theme that's absolutely packed with features. The simple grid layout provides an ideal frame to hang your content on, it's ideal for corporations that need an online presence in a hurry, or as a starting point for any business whose brand image projects organization.
The theme was tested up to WordPress 3.5.1; it features the drag and drop GT3 Page Builder; it's fully responsive and retina ready; it's coded with SEO and best practices in mind; Google webfonts are supported; different header layouts are available; custom menus, backgrounds, modules, shortcodes and widgets are all included; there's a premium slider plugin; complete documentation; and much, much more…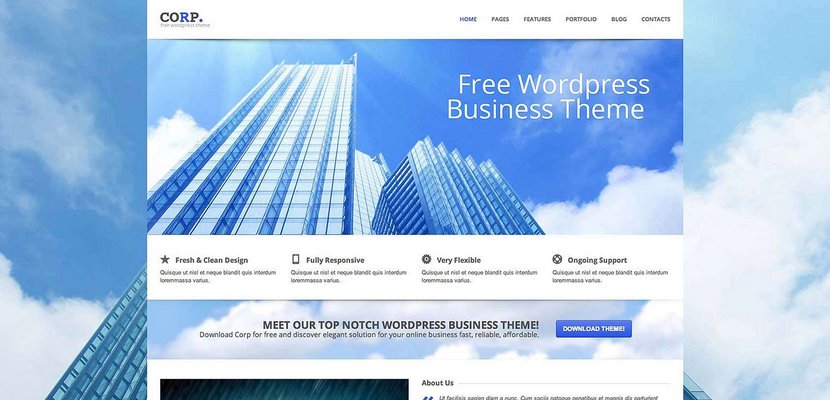 3) Flat Rounded Social Icons
Flat design is all the rage, and trend-conscious clients are beginning to ask for redesigns to meet the current fad for all things flat. Here is a set of free almost-flat social icons which is designed to embrace flat design without surrendering to it completely, the set is a great way to iron out your current design.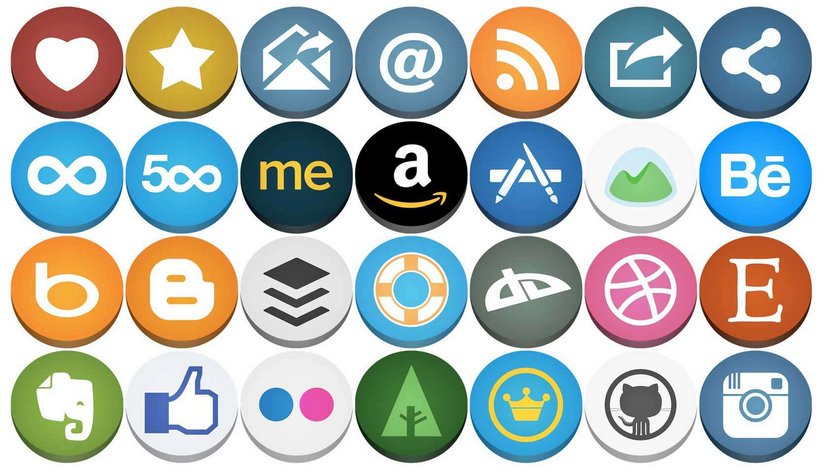 4) Flowing Borders & Ribbons
Here is a set of 46 hand-drawn frame and ribbon vectors. Scribbled onto a page and then digitized, the liberated borders look like they were drawn in the heyday of UPA cartoons; I half expect to see Mr. Magoo, or Gerald McBoing Boing, come wandering across the page.
Add a light watercolor wash and combine them with a heavily scrolling script typeface and they'd make a lovely, and personal feeling, addition to any wedding stationery.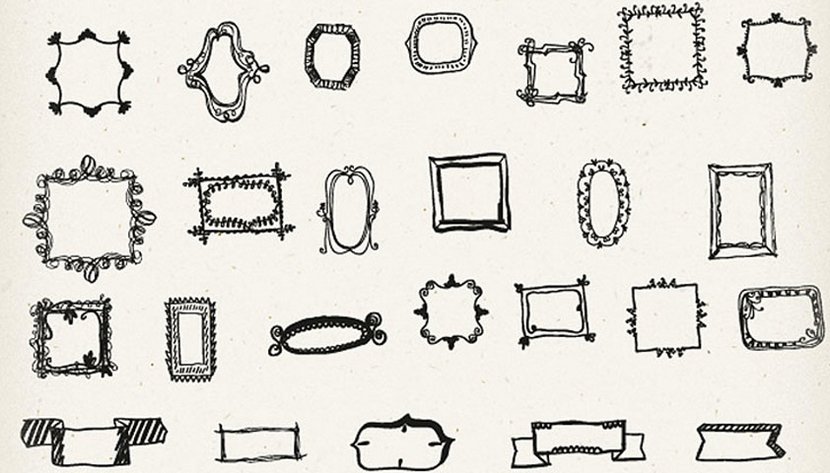 5) Colorful Grunge Textures
This set of 25 Colorful Grunge Textures is perfect for use as overlay textures on your photos. The pack contains 25 .jpg textures at 5000 by 5000px saved at 300ppi. The textures are compatible with all photo editors that support layers (Photoshop, Photoshop Elements, GIMP, Pixelmator etc.), both PC and Mac.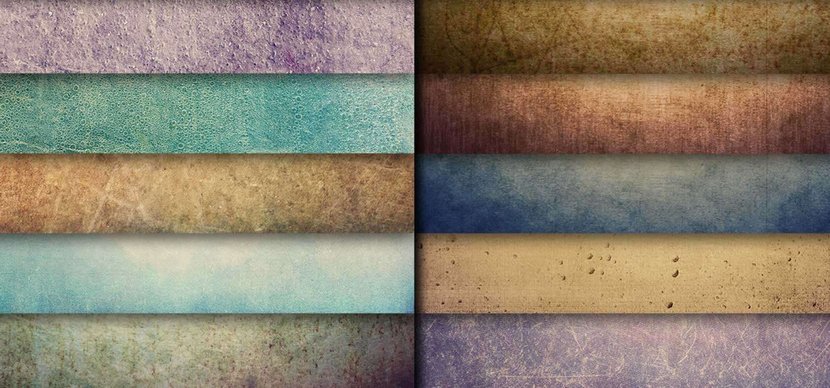 6) Modus Versus PSD Template
Modus Versus is a free multi-purpose PSD template, designed on the 1170 grid system. Excellent for use with responsive frameworks like the popular Twitter Bootstrap, it could form the basis of a good corporate site. It would be an ideal choice for a marketing or professional services company, or you could pick it apart and use elements of it in other projects.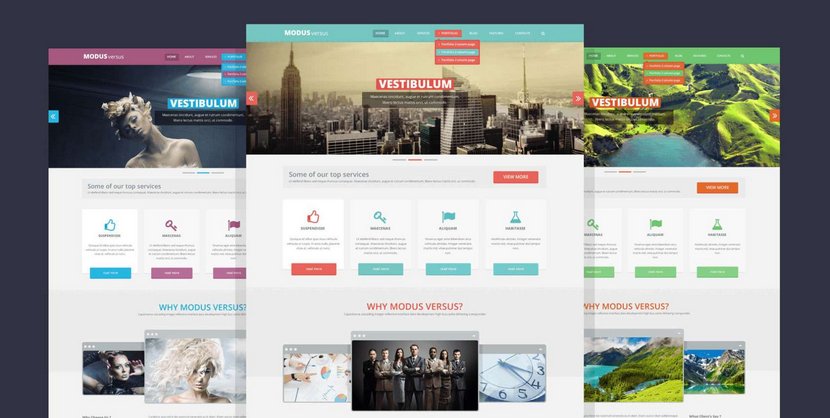 7) Flat UI Kit
Flat design is more of a rejection of 3D artifice than it is a style, which fits so perfectly into the contemporary landscape that it's already hard to envisage a time when it wasn't de rigueur. To help you take the leap into flat design WebDesignerDepot put together this great freebie: A free flat UI kit.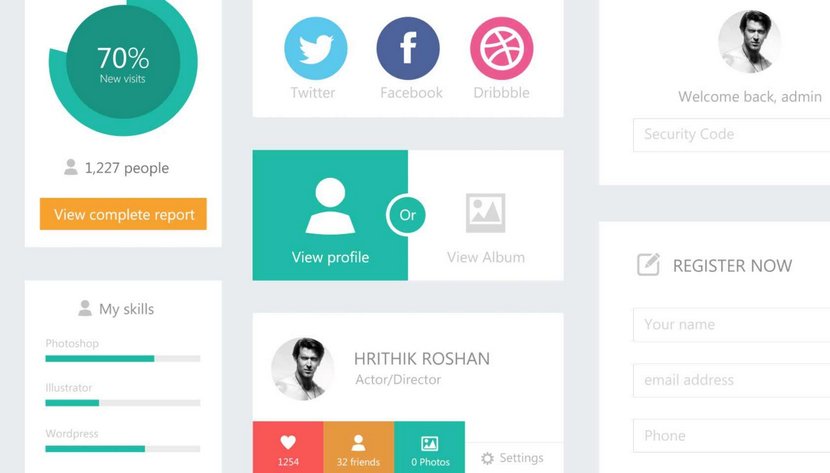 8) Bluetron icons
This is a set of 40 fantastic icons called Bluetron. They are available as PNG files (256 x 256px). You can use them for free for both personal and commercial purposes. The icons were designed by Waqas Ahmed who's the founder and blogger of The Art Times and Lead Designer at Iconic Graphics.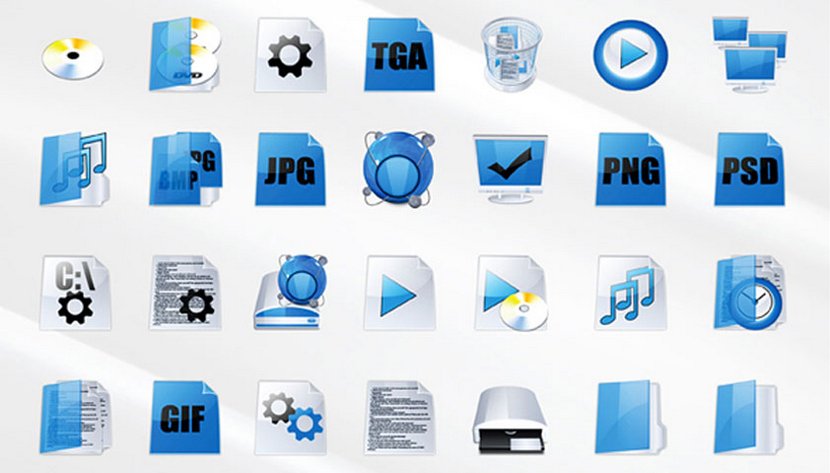 9) Ultimate Social Icon Set
This is a social icon set which contains all the latest icons needed for you social needs! It includes a total of 75 icons, provided in three sizes: 16×16, 32×32 and 64×64. The file is free for personal and commercial use.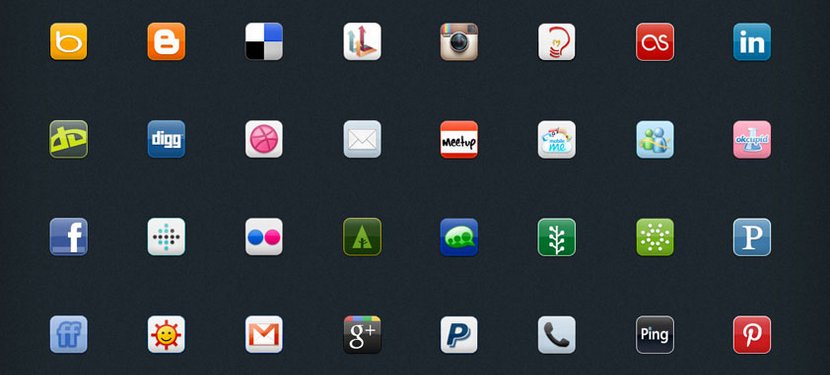 10) Exclusive Photoshop Patterns
This one is a Photoshop pattern file (.PAT) which contains 40 beautiful textures that you can apply to your designs. A detailed step by step instruction is provided inside the file to help you use them. You can use these as textures for your websites or any background.