Your Favourite Photoshop Tutorials in One Place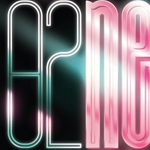 Making-the-Fabulous-Reflection-Typography
Under

- Photoshop is recommended for this tutorial -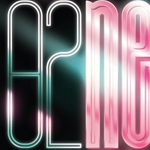 We are happy to announce another massive giveaway from Inky Deals that comes with a free pack of premium resources worth $66. The freebie is sent to the email address you use to enter the contest and is part of The Epic Bundle: $20,048 worth of Top-Quality Resources – From $49.
About Inky Deals
Inky Deals is the place to go if you want premium resources at unbeatable prices whether you're a graphic or web designer, developer, or business owner looking to improve yourself and your work. They're the only ones who offer a 200% money back guarantee on every product. This means that if you're not happy with it, you get your money back and you also get to keep the product.
Take advantage of this opportunity to win an 11" MackBook Air and 1 of the 10 Epic Bundles: $20,048 worth of Top-Quality Resources – From $49!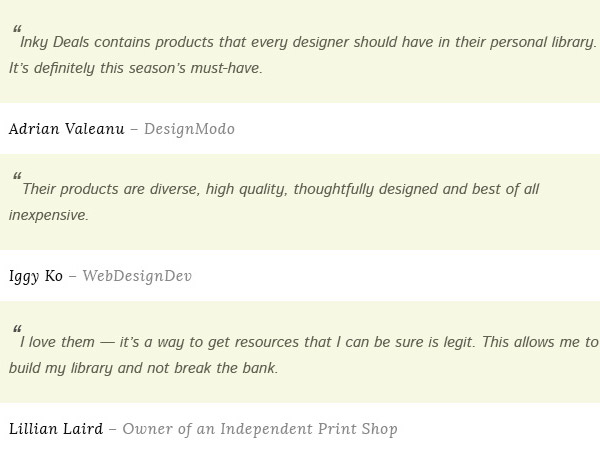 What Can You Win?
You'll get a surprise free pack of premium resources worth $66 sent to the email address you use to enter the contest. Take a look at what's inside the The Epic Bundle: $20,048 worth of Top-Quality Resources – From $49: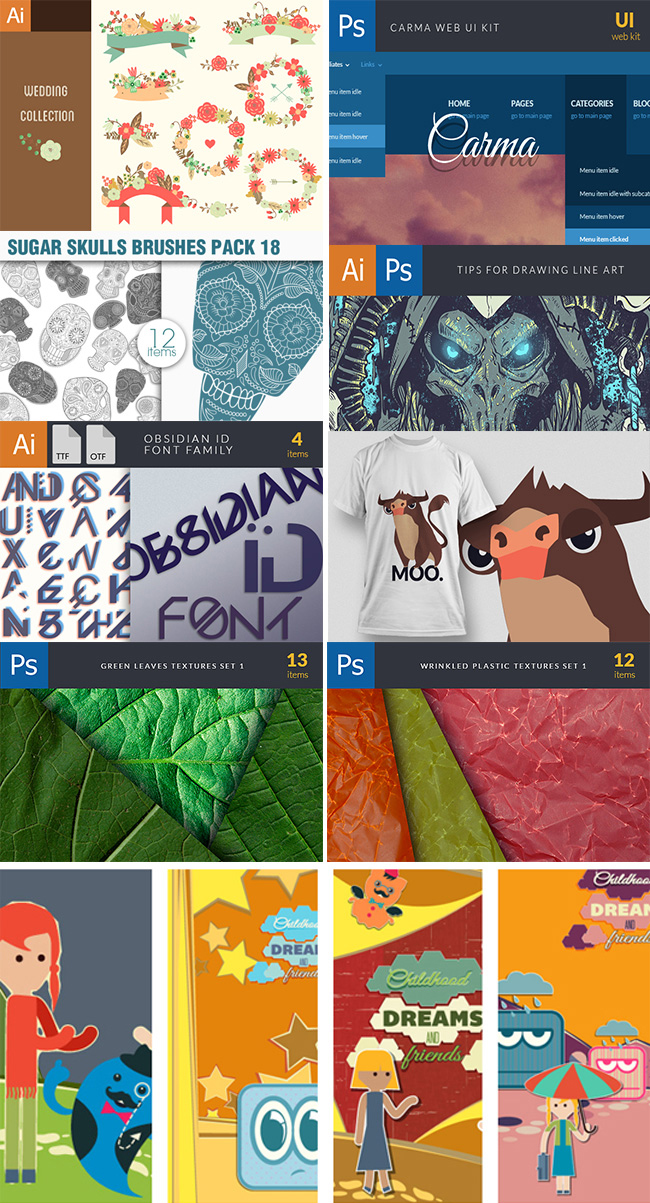 10 lucky winners will be chosen from the list of participants and each one of them will win a free copy of The Epic Bundle: $20,048 worth of Top-Quality Resources – From $49. One of the 10 winners will also take home an 11" MacBook Air!
How to Enter the Giveaway:
To enter the giveaway, please use the widget below. You can gain more entries by leaving a comment, tweeting about the giveaway and sharing it with your friends.
a Rafflecopter giveaway

Thank you for participating, you're now part of Inky's extended design family! Sit tight, because you've just embarked alongside 300,000 of your peers on a ship that will lead you to great professional and personal development.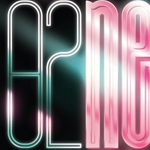 Thanks to climate change and a general shift towards eco-living, natural fonts are in high demand right now. We've scoured the web to find the best fonts with a natural theme available anywhere, for you to use in your own work. Some are conventional, others are wildly imaginative, but all should serve as a great source of inspiration when creating designs of a natural persuasion. Leaves, logs, trees, beaches, flowers, stones, stars, bugs and even human hair- you'll find it all, and much more, below.

This 'submarine' font is perfect for use in any aquatic design. Complete with little fishies, it's reminiscent of fish tanks and sea-life centres.
Bowed and warped, Tree Like has a really unique look and ties in perfectly with epic high fantasy. Think: Lord of the Rings.
I love this font! Quirky, peculiar and idiosyncratic, it would be perfect for promotion of a really cool, indie band.
Apple Tree manages to look organic, despite its modern, some-might-say futuristic design. It would look great in work based around futuristic methods of sustainability and carbon conservation.

Beach Type is a chilled-out, laid-back kind of font. It's the font you'd expect to appear on a beach bar on some exotic island.

Wood 2 has a classic, handmade feel. Characters seem to have been nailed together from bits of old timber. It's perfect for work with an organic theme.

Flowers Cube is an embellished version of a classic, angular font. It has a real vintage feel to it.

Natural Log's spindly, hand-drawn aesthetic makes it perfect for designs aimed at children.

Simplicity at its best, Flower 3 looks as though it was written with a blade of grass dipped in ink. It's utterly charming. Perfect in work centred around agriculture and the countryside.

Seaweed Fire is spiky, compact and rather dismal, but fantastic all the same. It should be used in anything to do with horror.

Unruly and irregular, with some letters bigger than others, Charcoal First has a definite graffiti-like, urban quality. It looks like it's been written quickly, possibly on a wall somewhere!
Rooted to the ground and covered in thin shoots, Wild Wood looks like something from a modern fairytale. It has a certain Tim Burtonesque, gothic quality to it.
Grungy and weathered, Stone Cold is abstract, but still easy to read. This font certainly looks better when it's bigger.

Beyond Sky is a very feminine, dreamy font. It's gorgeous and would ideally suit being used in the beauty industry.

The cartoon-like Wood Sticks font has a cheerful, light-hearted appearance. It would look great on the menu of a vegan cafe.

Night Sky is such a fun font, surrounded by stars and crescent moons. Why not use it in a children's book or on a website aimed at kids?

Stars are tightly clustered together to form the letters of this highly original, delightful font. If you're looking for a font that's unique, this is the one for you.

Sleek, slick, cool and highly professional, Earth is a font fit for the 'space age'. It's perfect for use on promotional flyers for club nights or modern, dance music events.

Similar to the Earth font, Galaxy has a real vintage quality. Like the font used in Star Wars, it looks like it has come straight from the 70s, which is great for use in vintage designs.
You can't help but laugh when you look at this font. Cheesy and pretty ridiculous, its letters are formed from various hairstyles. Not to be taken seriously, however, it could be used to great effect in a tongue-in-cheek design.

Moon Star looks like something from a 60s TV show like Bewitched or The Jetsons. It's really magical and would fit well with 60s/70s-like vintage designs.
So cute, Little Insect is another hand-drawn font ideal for children or companies with a soft, caring image.

Each Animal Caps letter looks like an antique object. While it won't fit with much modern graphic design, it's so imaginative; I just had to include it in this list.
Sea Dreams looks like it's suffered from a degree of coastal erosion itself. Soft and calming, why not use it on the front cover of a suitable novel.
Chunky characters, shrouded in plants and bugs, JF Jungle Rock looks like something out of a classic, tropical arcade game. It's certainly got a hint of caveman about it.
Tom Walker is a blogger and designer working with an online supplier of MFC cartridges, inks and various other print materials to the creative industry. He often writes about innovative advertising and design on the CreativeCloud.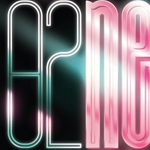 Adam Spizak is senior designer & art director from London, United Kingdom. He has already shown multiple marvelous works created on his own website.
Adam Spizak made this piece of art with photoshop. He shows simple and easy steps here. As for the theme, he explains in his words, "Cold is the water It freezes your already cold mind Already cold, cold mind And death is at your doorstair And it will steal your innocence But it will not steal your substance". He is expressing the connection among coldness, death and fragment of life. Using a shattered mirror effect with the dark blue background, the theme presents itself naturally.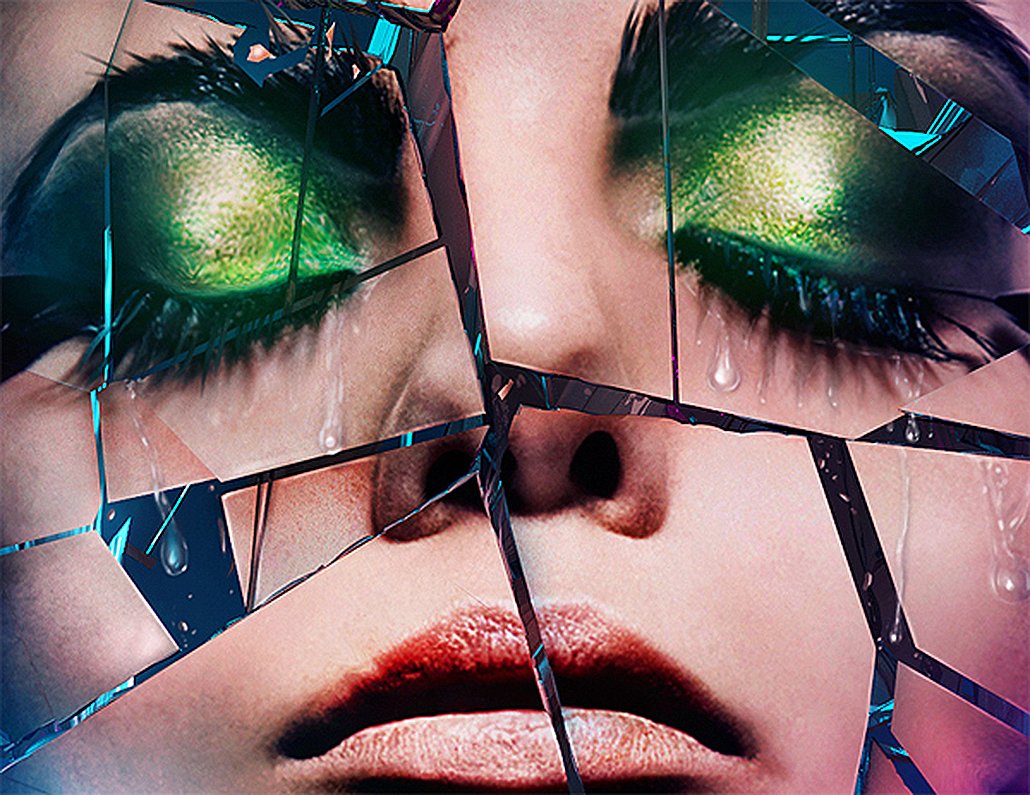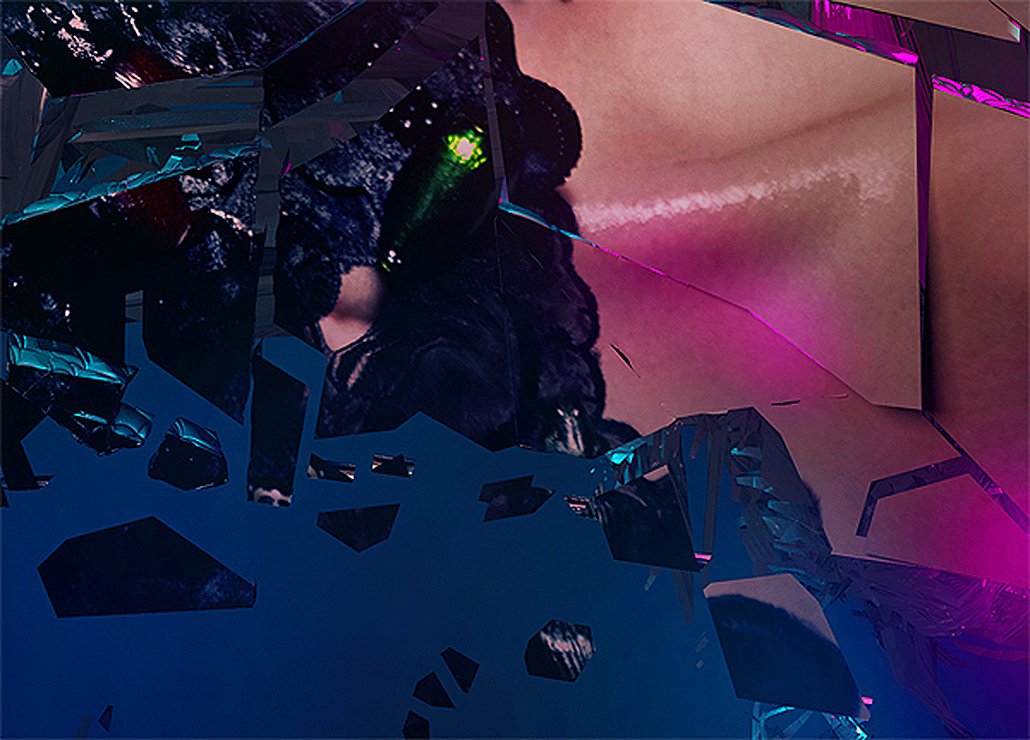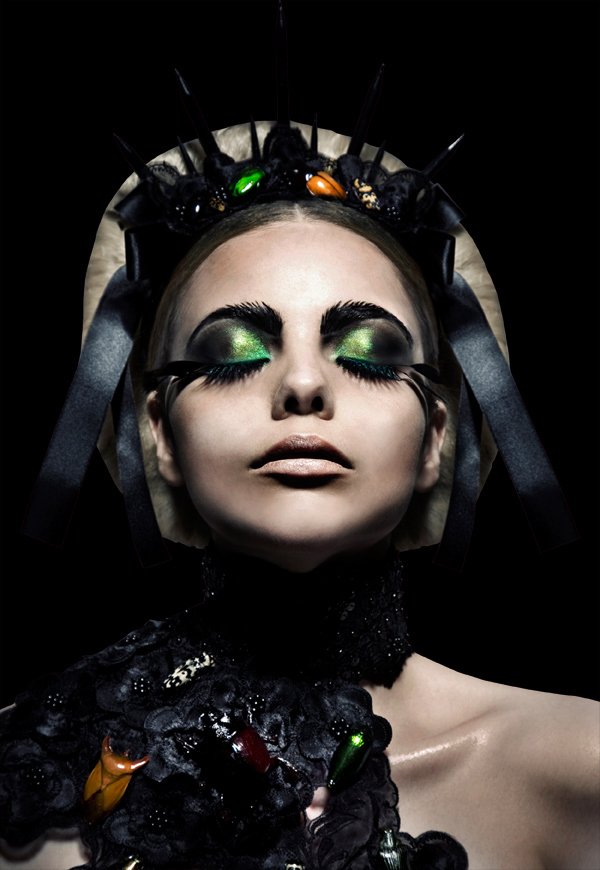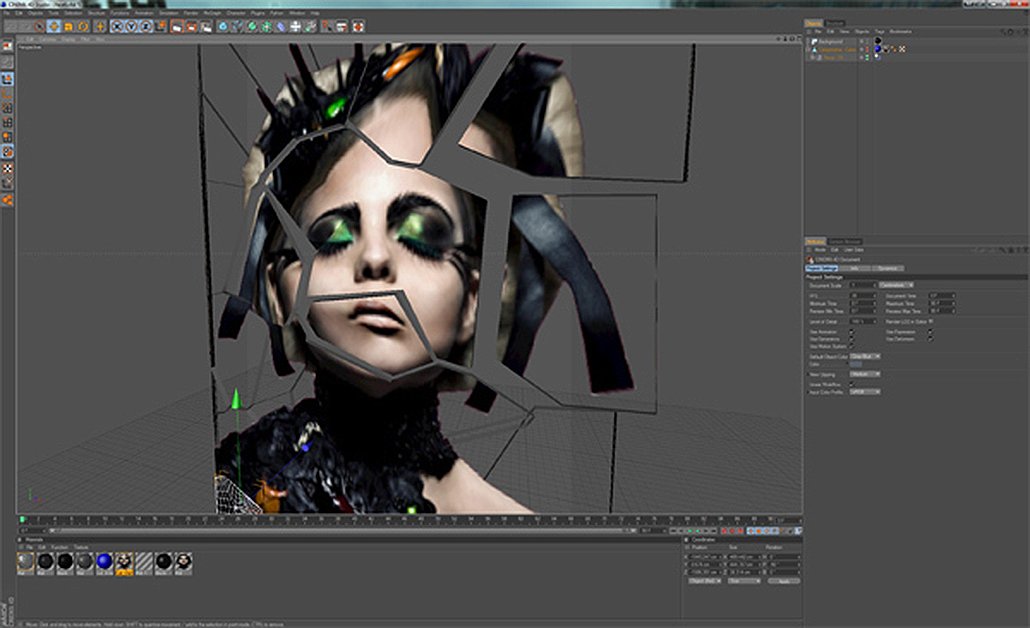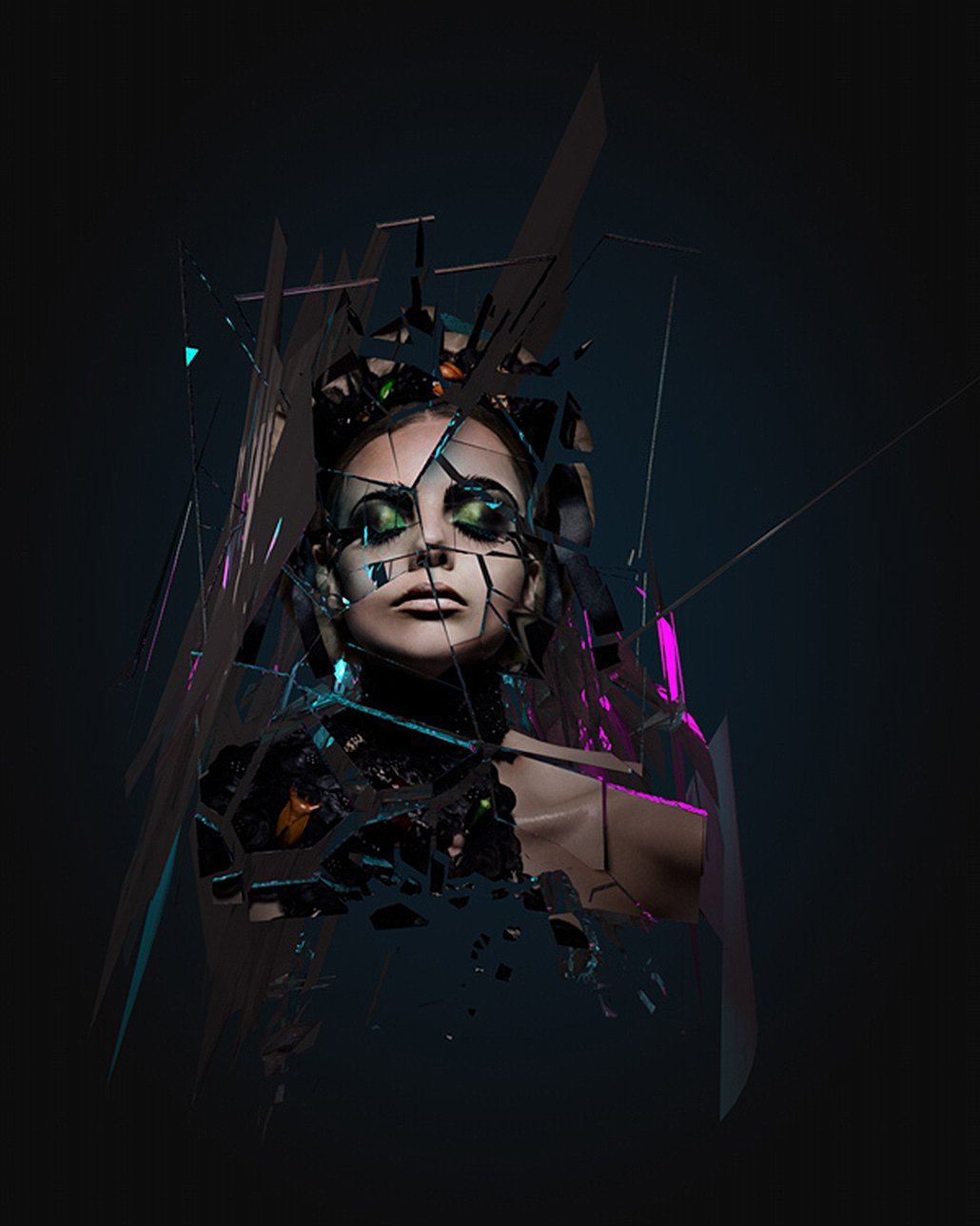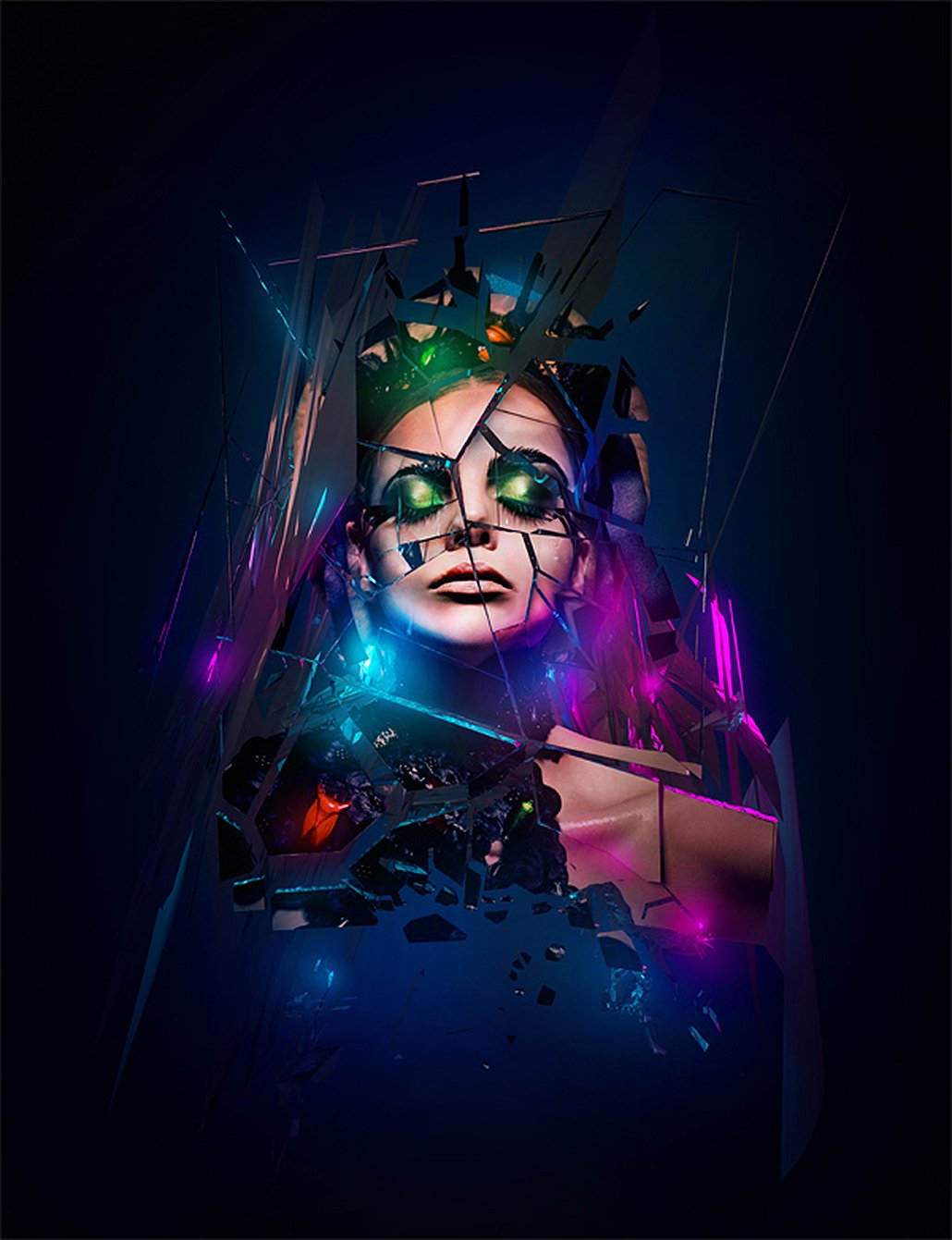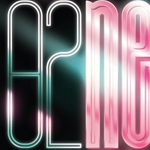 Sometimes, you may find it difficult to look for some of the highest quality photoshop tutorials using search engines. As most of time, almost all tutorials would label themselves to be good, high quality or even the best photoshop tutorial you can find. When searching through all these tutorials, your time is wasted.
In order to save your time, Photoshop Lady come up with Top 20 User Interface Design in Photoshop. These are selected from our Photoshop users and readers.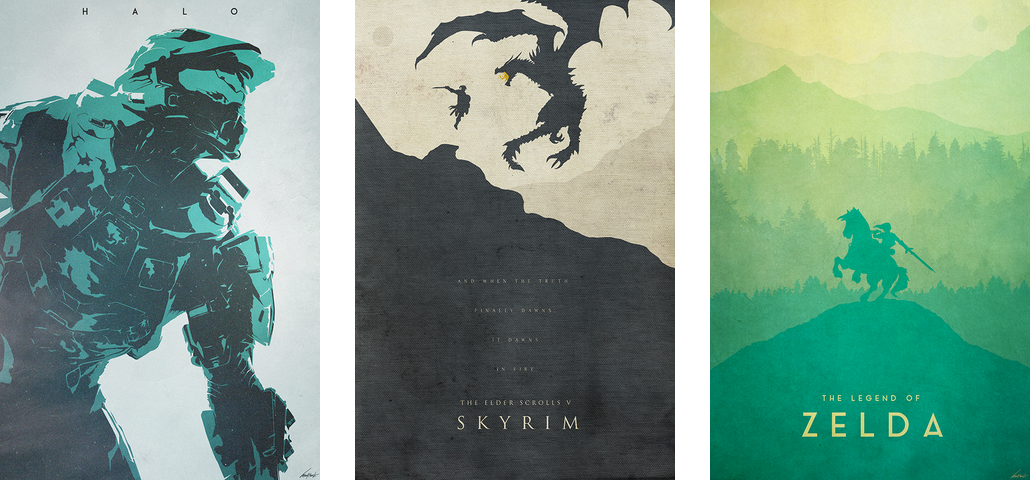 You can decorate your walls and expand your art collection with posters from HeyPrints. The amazing quality posters will help you exlpore the world from the comfort of your home. You can also find great posters for your kid's room as well. Here we have collated a collection of great posters cover all the blank spaces on your walls.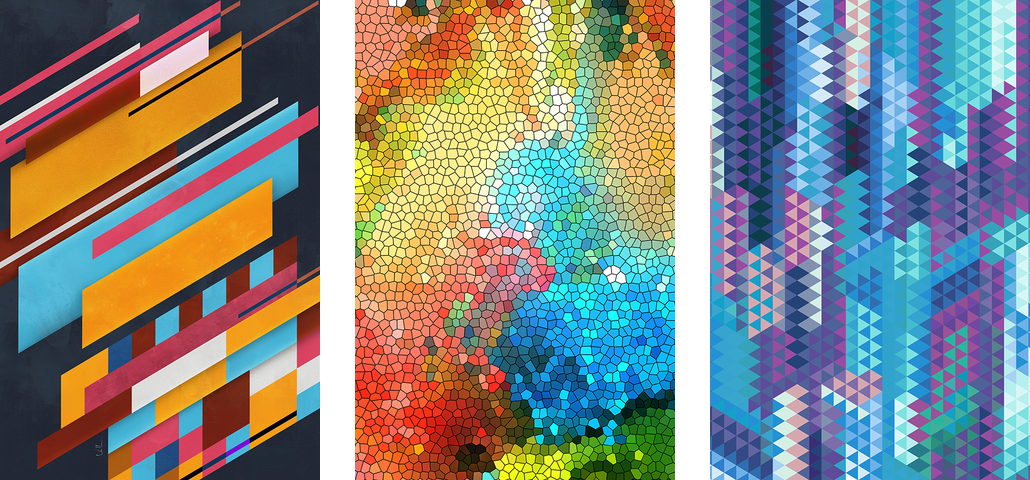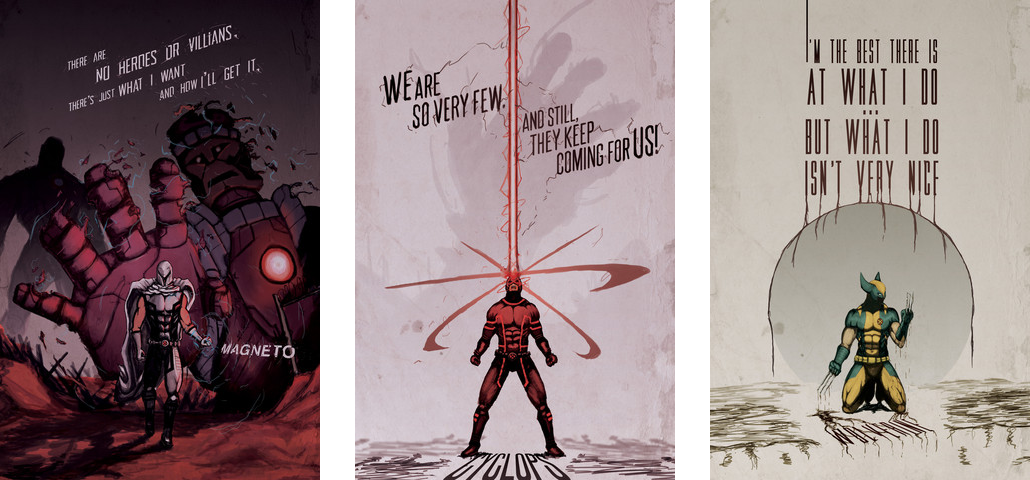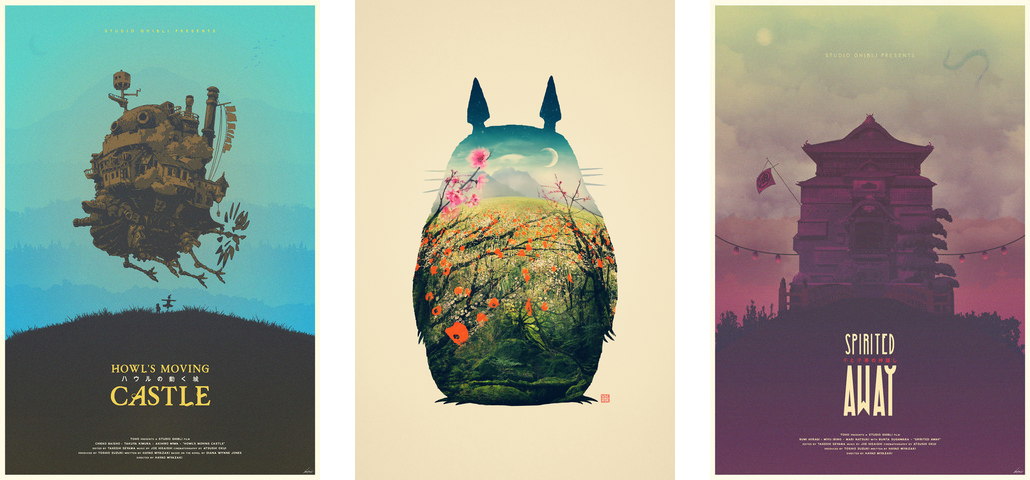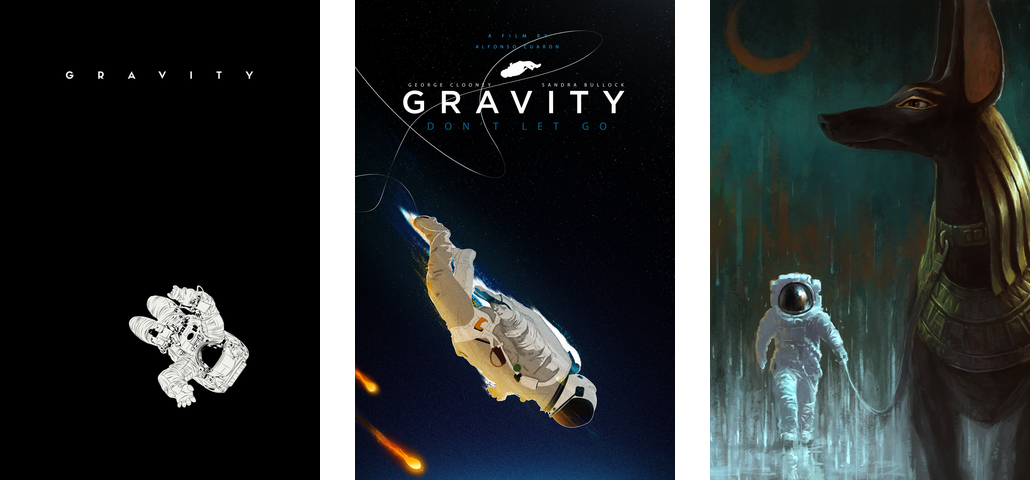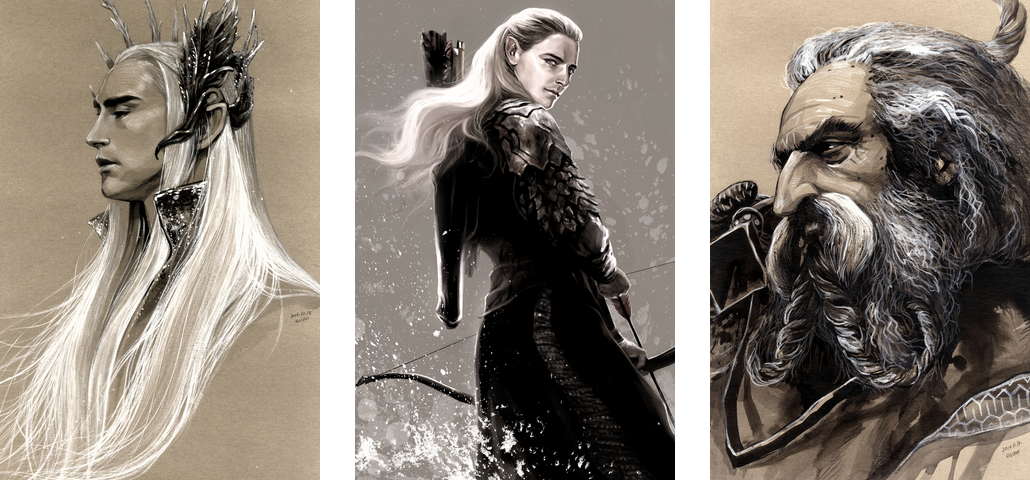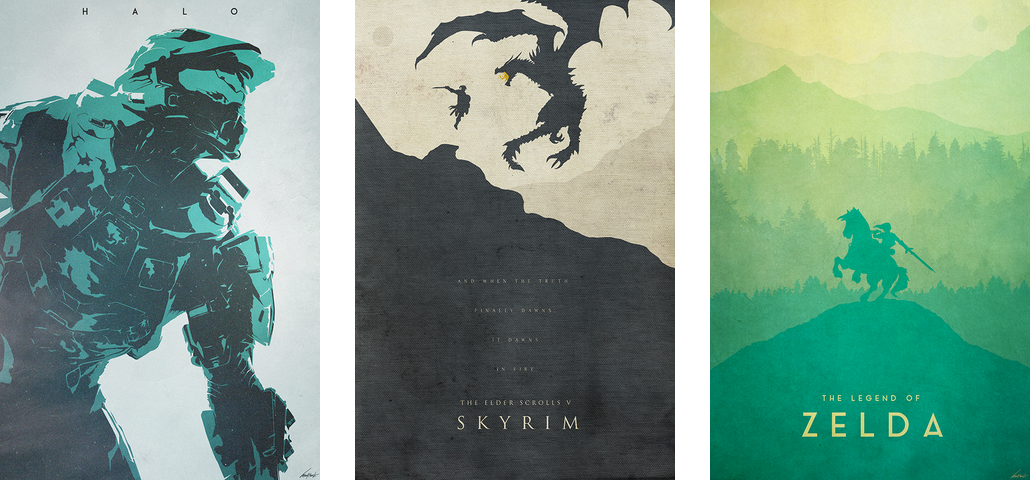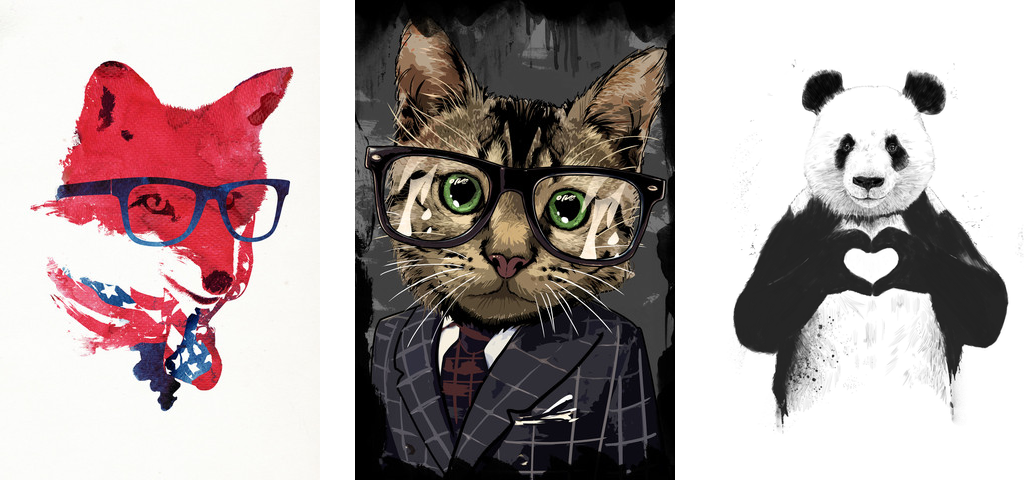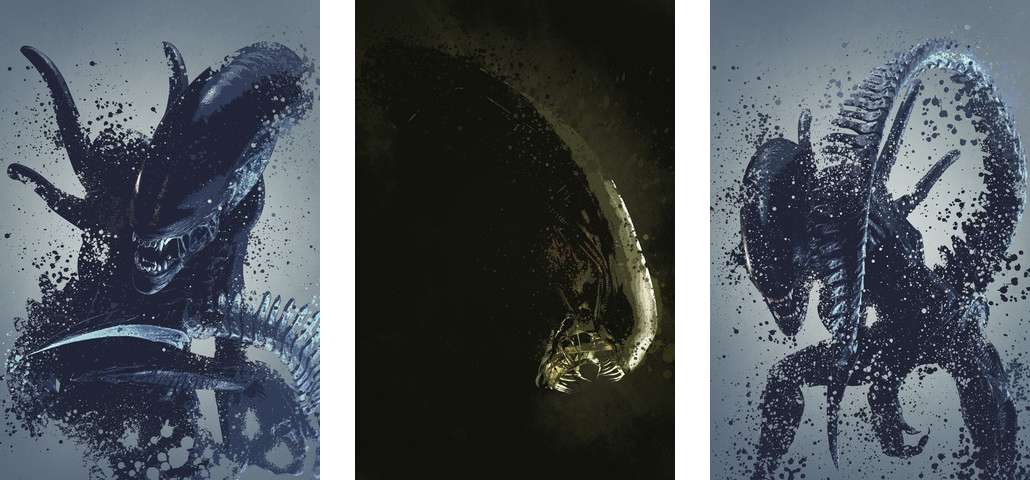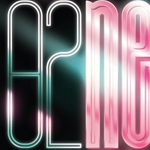 Introduction
Photoshop Lady is established in April 2008. We have been growing really fast within these six months. Photoshop Lady has been featured on many popular websites and blogs and has been received a lot of positive feedback.
Photoshop Lady aims to collect the best and free photoshop tutorials around the internet. Photoshop Lady is updated daily. User can add your favorite photoshop tutorials simply by clicking "Add to Favorite", so that users can revisit them at any time.
Currently, there are over 10,000 RSS readers with over 200,000 unique visitors and over 800,000 page views / month. Our visitors consist mainly of professional designers from all over the globe with the majority located in the US. You can find more details about each ads zones below or via BuySellAds.
Small Banner Ads
The banners are located at the Top of the Blog. The banner ad will appear on every single page of the blog. The banner size is 160x100px. You will receive over 800,000 impressions every month, the banners are static and will not be rotated. There are only 0 / 4 ads spots are available. The cost of Top Small Banner Ads is $280/month.

Leaderboard Banner Ads
The banners are located After the 1st/2nd Blog Post. The banner ad will appear on every single page of the blog. The banner size is 728x90px. You will receive over 800,000 impressions every month, the banners are static and will not be rotated. There are only 0 / 1 ads spots are available. The cost of Top Small Banner Ads is $380/month.
Skyscraper Banner Ads
The banners are located at the Left Side of the Blog. The banner size is 200x400px. You will receive over 800,000 impressions every month, the banners are static and will not be rotated. There are only 1/1 ads spot available. The cost of Sidebar Large Banner Ads is $350/month
If you are interested, please feel free to make a puchase via BuySellAds.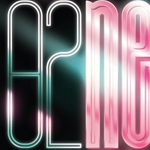 "Skull" is Colombian digital artist Santiago Betancur Salazar's last project. Salazar has his own website, which exhibits his fabulous works with different styles. The reason why he presents his "Skull" here is he loves skull, so he shares his works.
Photos belows generally show Salazar's working process with "Skull" by Photoshop. Skull itself is terrific enough, and Salazar created this "Skull" with creepy grey metal effects. The exquisite vein and muscle details prove Salazar's skills and attitude. No matter seeing from the front or from the profile, Salazar's Skull is naturally mixed together with its background, a grey metal skull emerging from its gray tenacious and unbreakable background.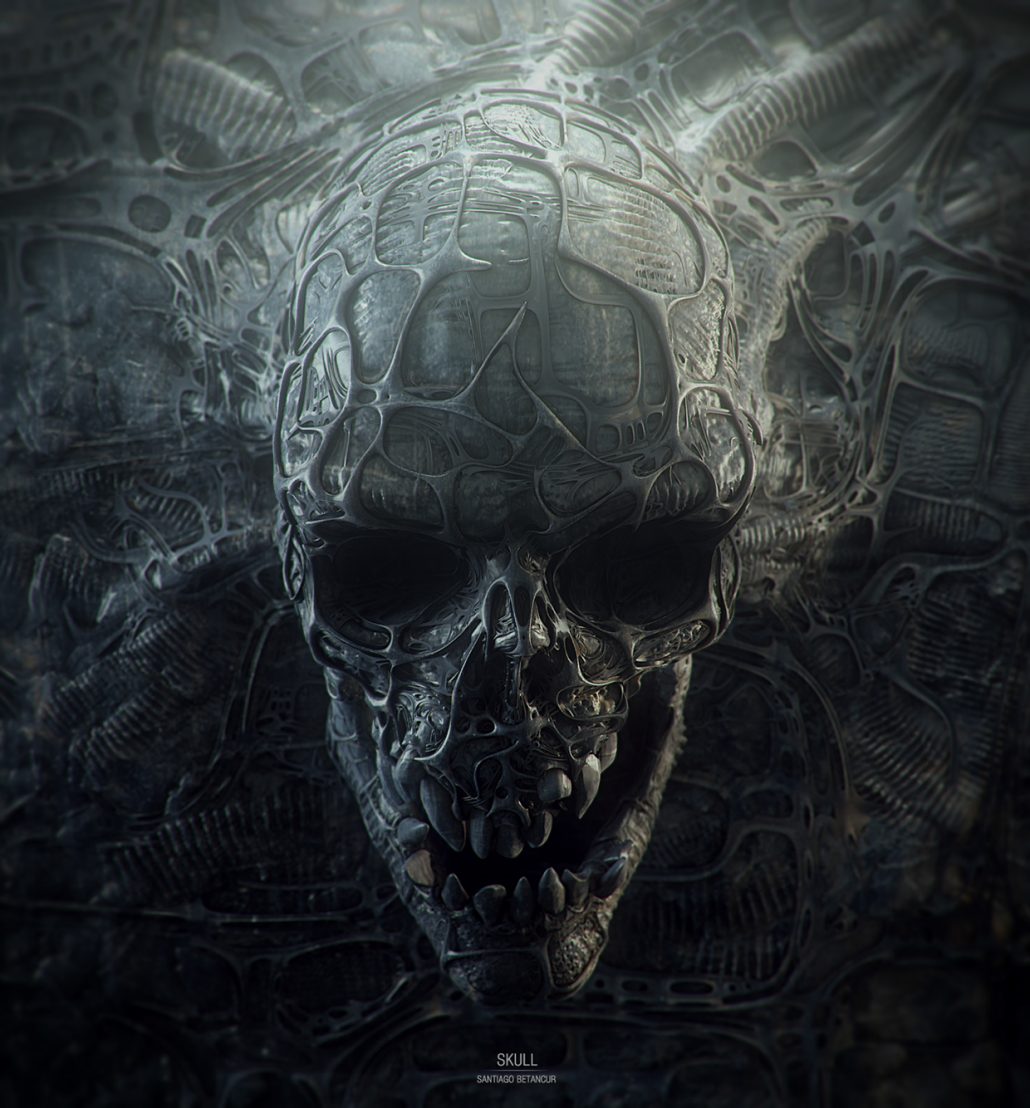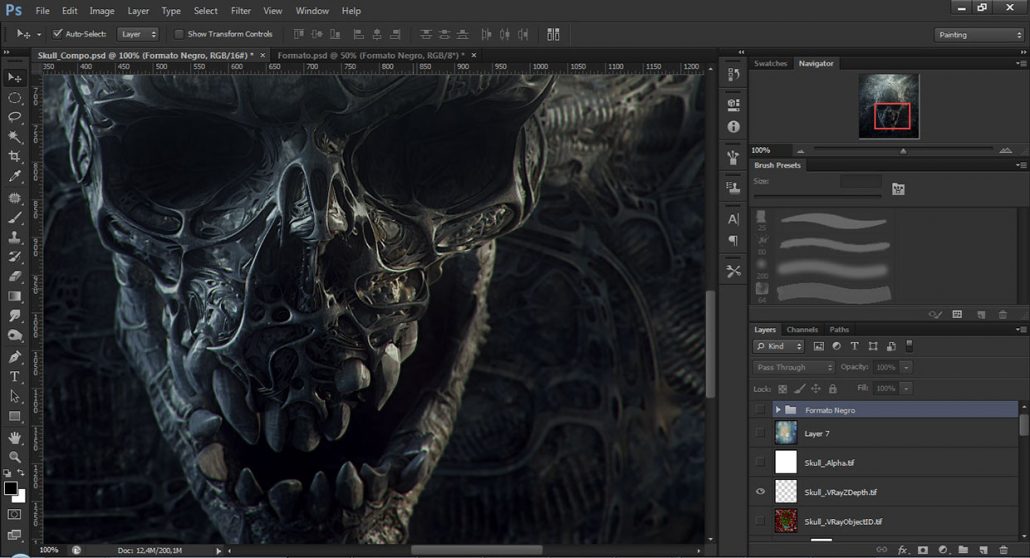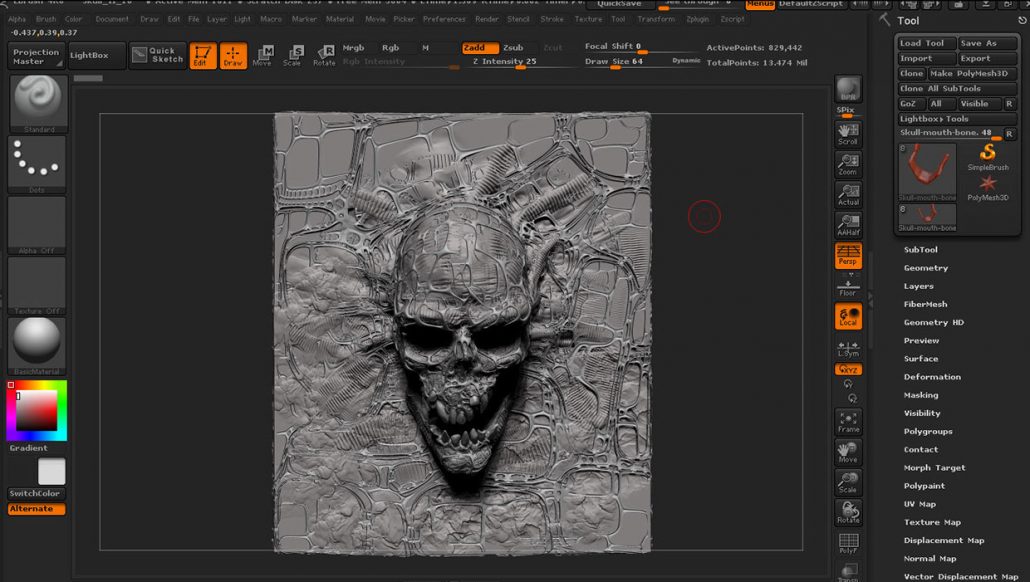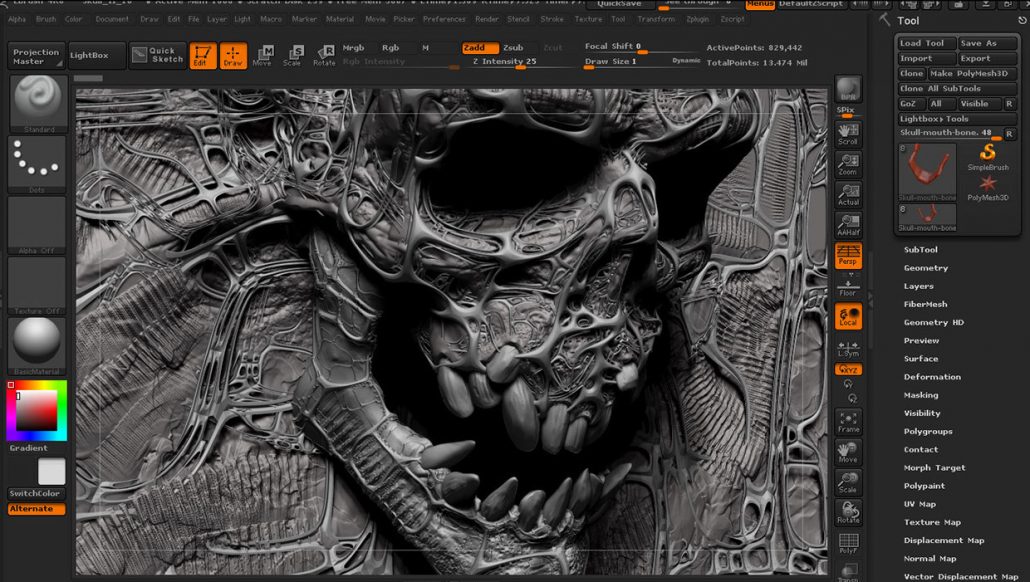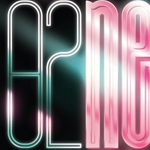 Introduction
UPrinting.com is a leading socially responsible online printing, marketing and technology firm, has established itself as a major player in the industry with its distinct vision and clear approach to helping small businesses grow. It serves thousands of on-demand business printing and graphic printing orders online daily, using high-quality press printing and a robust yet simple and easy-to-use online ordering system, resulting in high-end printing services and reliable color printing at discount printing costs.
UPrinting.com also offers convenient marketing support such as print design services, custom online printing quotes and direct mailing to help the small or medium-sized business grow. They are committed to social responsibility and eco-friendly printing initiatives that support non-profit organizations and environmental sustainability.
Brochure Printing
Brochures are usually a marketer's weapon of choice. They would contain images and text designed to attract a potential buyer into making a purchase. They contain valuable product or service information and are disseminated in places with high foot traffic. A marketing tool like brochures would also work as part of a sales kit. Creative individuals can probably think of other ways to utilize brochures.
Do you need any brochure for your company too? UPrinting offers brochure printing ranging from 50 to 100,00 pieces in quantity, with 100lb Paper Gloss, 100lb Paper Matte, 10 pt. Cardstock Gloss, and 10 pt. Cardstock Matte. Different sizes available in 5.5″ x 8.5″ , 8.5″ x 11″ , 8.5″ x 14″ , 11″ x 17″ and 11″ x 23.375″. Customized sizes are also available too. They have several folding options, Half Fold, Trifold/Letterfold, Z-Fold, Roll Fold and Accordion Fold. Usually the turnaround is only 1 to 3 Business Days.
What are you waiting for? Just try out their service, and I am sure you will love them since then. With the help of their Easy Design Tool, creating a unique design you can call your own is real easy!
This post is sponsored by UPrinting.com, online printing company. See more information about brochure printing and other printing services available on UPrinting.com