Your Favourite Photoshop Tutorials in One Place
Making-Different-Forms-of-Fire
Under

- Photoshop is recommended for this tutorial -
Welcome (back) to Photoshop Lady. Thanks for reading!
In this intermediate Photoshop tutorial we will be walking through the making of an interesting, creative advertisement poster. This is what I would consider great for advertising your newest product, or just getting some design practice. I will not be explaining the function of every tool in Photoshop used in this tutorial, instead I will be walking through the design process (if you could call it that, anyway).
Here is our end result:
About the Author
Eli is a young and aspiring web designer from South Australia.
Inspiration
Before starting, you may want to locate some inspiration for your design. Here are just a few great places for finding design inspiration:
deviantART (Designs & Interfaces)
depthCORE
Designflavr
Smashing Magazine Inspiration
Web Design Inspiration
And there are plenty more sites out there where you can get inspiration, just take a look. You can even get inspiration from stock sites such as iStockPhoto and Vector Stock.
1. Setting up the Canvas
When creating a new document (File > New), you may want to use a Preset size. I selected International Paper > A6. This is just for practice, so we want to keep it fairly small and RGB as the color mode.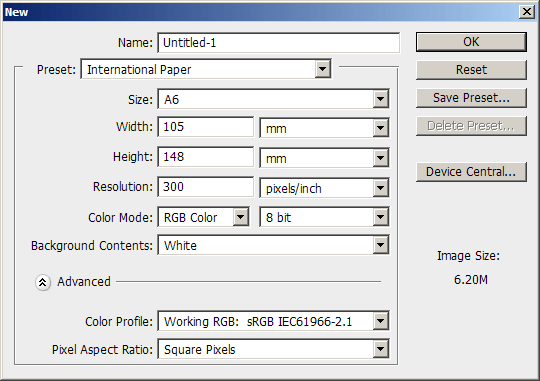 Resolution should be at 300, unless you want to change it. To fit the document nicely on your screen you will probably have to zoom out to around 33.3% of the document size.
2. Creating a Basic Background
For our basic background we'll just be using a radial gradient. Locate and get out the gradient tool, then set your settings similar to these:
The colors seen in the above image are: #a2f0e0 and #3793b3. All done? Create a radial gradient in the center of your document. I recommend you draw some rulers onto your canvas so you can find the center easier.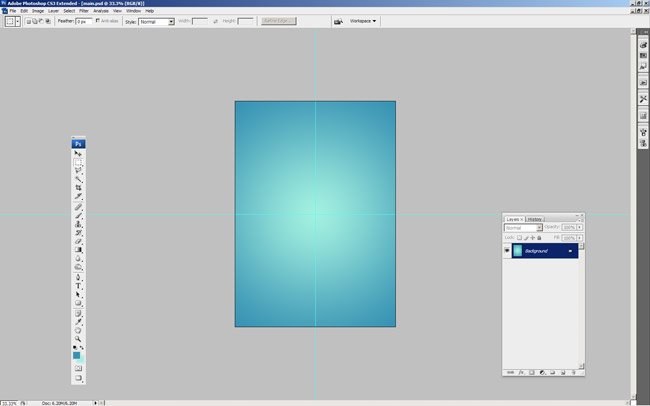 2-2. Additional Background Effects
Now we want to upgrade our basic background a little bit. You can do this by adding a simple texture in there then messing with the layer mode(s) and opacity. First, head on over to Katanaz-Stock on deviantART and download the Light Texture 03 image.
Copy this image onto your canvas, resize/rotate it if you like, then change the layer mode to Multiply and lower the fill/opacity to something very low, 10% for example.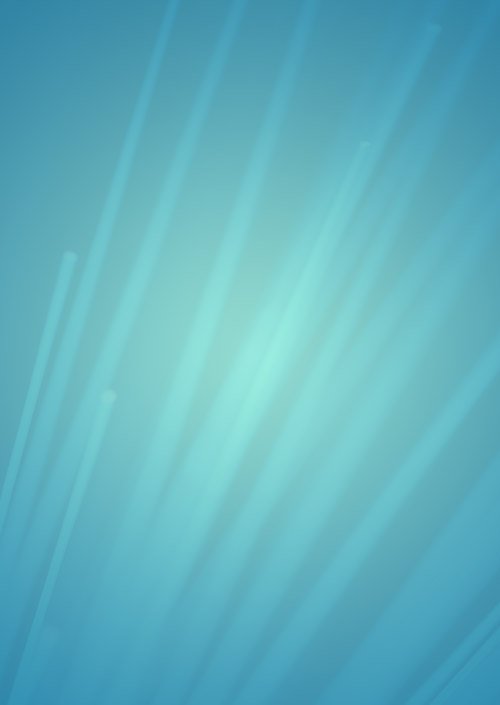 Duplicate your texture layer once, change the layer mode to Screen and put the opacity up to 50%.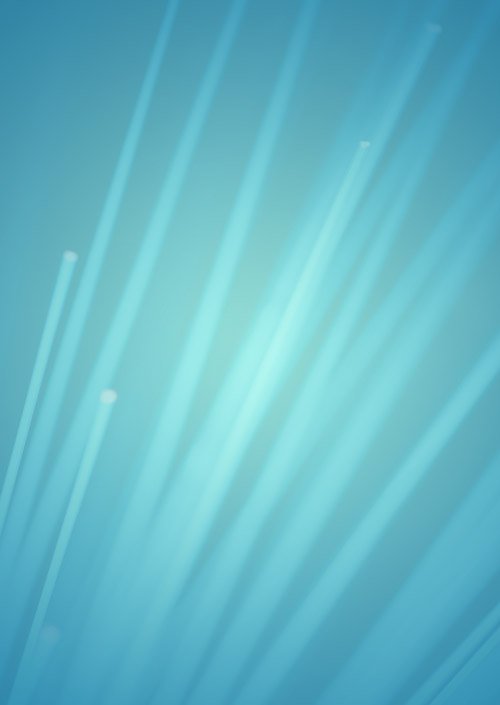 Now, we still have a fairly basic background, but it's much nicer than just a gradient.
3. Choosing your Product
Now you need to decide what sort of product you want to promote in this design. It could be a cell phone, a gaming console, something fashion-related, or anything really. I've gone with something a little more unique for this tutorial, a GP2X F-200.
Head over to Google Images and search for a large or an extra large image of whatever product you want to use. I was lucky enough to find a pretty decent, extra large image of a GP2X.

Click the above thumbnail for the fullsize image that we're using.
3-2. Touching up Product Image(s)
Part of the job is touching up product images and making them suitable for placing in your main design document. As you can see, the image I've chosen has some noticeable blotches, blemishes, etc. so let's try and remove them using the Clone Stamp Tool. There are a few different tools that you can use to remove imperfections, but I've found the Clone Stamp Tool works just fine (maybe even best), in a case like this.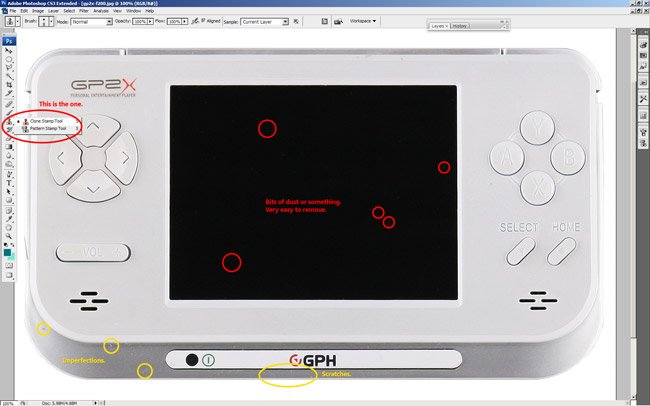 If you're not too fond of what we're doing in this step, you can of course just download the PSD file at the end of the tutorial and use the cutout, although you won't have learned much!
After you have touched the image up, we need to cut the product out from the background. Since the product is very light grey on a white background, you can't simply use the Magic Wand Tool, can you? So we'll have to use the Pen Tool to make a very clean, precise selection around the device.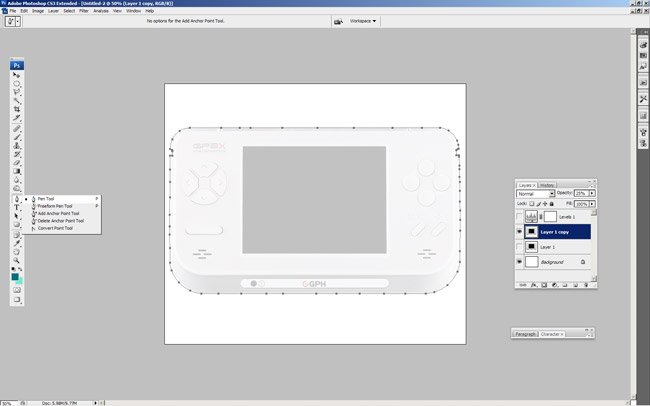 Obviously I can't really walk through you through the entire making of the path, so if you're a newbie with the Pen Tool and making paths, I recommend you read this advanced tutorial on the Pen Tool.
Optional: after you're done you may want to add a colorful image into the screen of your product.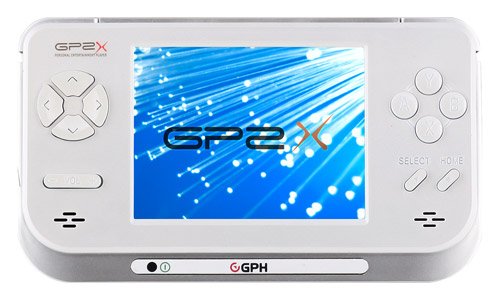 4. Product Placement
After you've made all of your touchups and cutout your product, copy it over your other canvas. If you're running a newer version of Photoshop (CS3 I think), you should be able to convert your layer to a smart object, so you will be able to resize it, rotate it and resize it again (over and over) without losing quality.
So, if you're on a newer version of Photoshop, right-click your product layer and convert it to a Smart Object.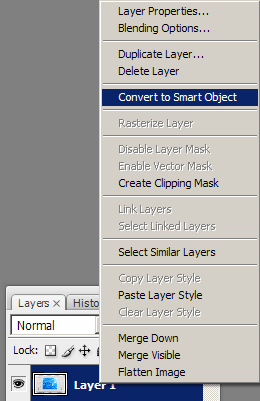 Using Transform Mode (ctrl+t), size your product down to something more appropriate and then position it accordingly. To bring your product off of the background, you may want to apply a basic drop shadow via an Outer Glow layer style.
Duplicate your GP2X layer twice, rotate one -15.0 degrees, and the other 15.0 degrees using Transform Mode (ctrl+t). Position your new duplicates accordingly, and size them down a little if necessary. You have to use your own imagination here.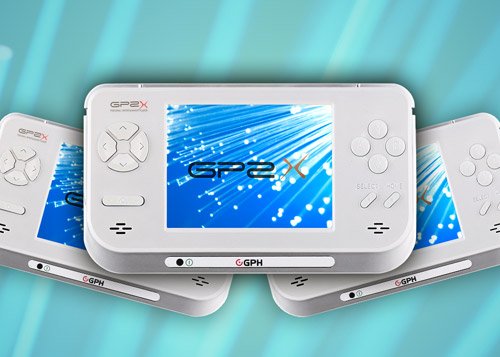 Both duplicates have a similar Outer Glow layer style applied to them, except using a lower opacity.
5. Abstract Elements
To make our design "pop" we're gonna use some abstract elements.
Using Cinema 4D I managed to muster up a basic but cool abstract render using the GP2X image as the texture. Using this render we're going to make our design look a whole lot more interesting.
This is how I made use of the 3D abstract:
1. Start by copying it to your canvas, make a few duplicates.
2. Rotate/resize/position your render(s) underneath the product, then erase away the parts of the render that make the overall design look worse than better.
3. Repeat 1-3 times.
And now I have this: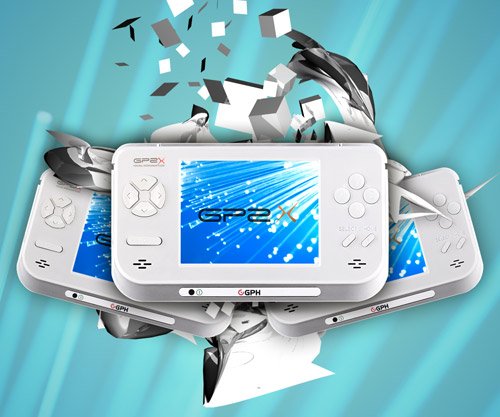 Now that looks much better! If you look around for some inspiration, or in some magazines for creative cellphone ads, you'll notice these ads have a similar design style going on. The idea is to get some creative elements behind the product/around the product/maybe on top of the product.
6. Vector Elements
I still think our design is a bit boring, so let's find some vector stocks. Check out the freebie websites such as Vecteezy and find some vectors. Or you can go to iStockPhoto/Vector Stock/Go Media and get some premium vectors.
To start off with I just used two simple splats with a light, sky-blue color (#87ffff), but it should be very easy to find a free brush that will do the job of these vectors just fine.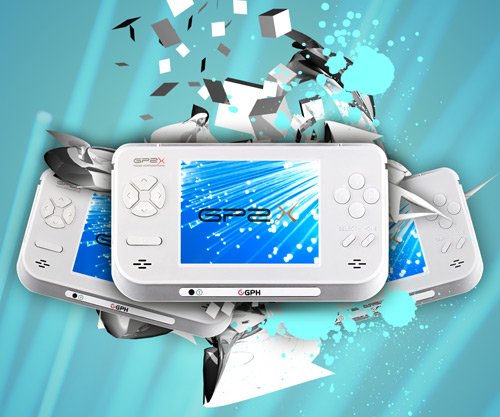 Next, I used a set of vector icons that I bought a while back from Vector Stock for just one credit (one dollar!) to place underneath the product. This is what I've got:
This may look better or worse in your opinion, so please feel free to do whatever you like with the design to make it according to your tastes.
Note: the icons in the above image have an outer glow applied to them, using a light color and Linear Dodge as the blend mode.
Another note: for some reason I've been unable to locate these icons again on Vector Stock, otherwise I would have linked to them. I'm sorry if this is an inconvenience.
7. Logo/Text
If possible, find a large version of the logo that belongs to the product you're trying to promote here. Copy it onto your canvas and resize it to an appropriate size.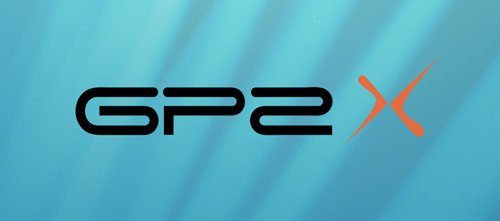 Optional: lower opacity and apply layer styles to add extra effect to the logo.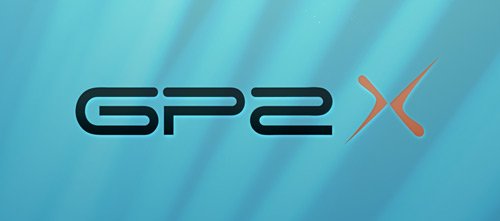 Next, add in some text describing your product.
Top text, description:

Bottom text, website URL:

The font used here is called Frutiger, it's a commercial font rather than a free one, so you may want to find a suitable alternative. The text you can see in the above images also have a slight Drop Shadow layer style applied to them.
8. Finalizing
Finalizing the design is up to you. You need to add your own touches to this design to make it perfect. I don't think I did anything to it that wasn't stated in the tutorial! Some ideas would be to change the color of the document using some adjustment layers (add more contrast using levels adjustment, etc.)
A good idea would be to add some more color, so if you like, create a new layer, select a large, soft brush and make a few blobs on your canvas using different colors. Change the layer mode to something such as Color Dodge or Overlay.
Subscribe to Photoshop Lady
If you don't want to miss any great articles or tutorials, please subscribe to Photoshop Lady via a feed reader, or via email updates!
Thanks for reading the tutorial, I hope you enjoyed it.
Here we got the best inspirations and design resources around the world. Some of the most inspiring images selected by our writers and readers. Take a look at the links we have selected for your inspiration and to keep you updated about what's going on out there. If you want to participate and share your graphic design inspiration, please feel free to let us know. You can also check out Webdesigner News for more great content from around the web that can be interest to web designers.
Giza Pro Typeface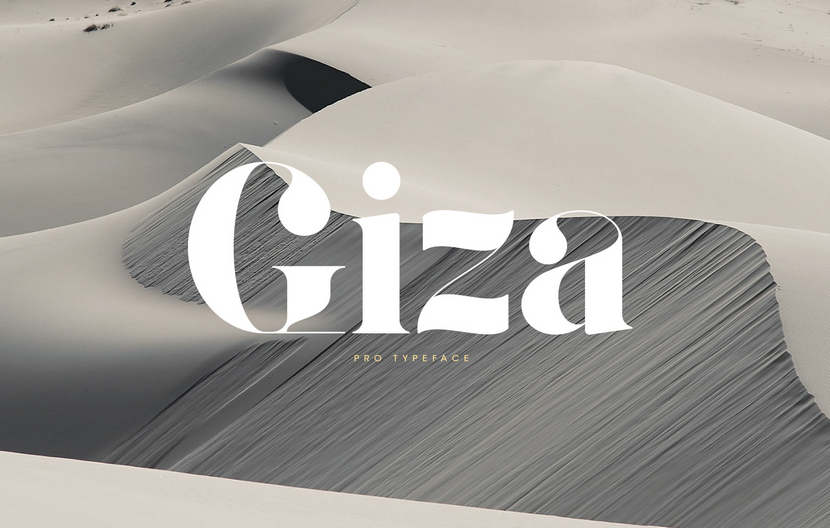 Moon Typeface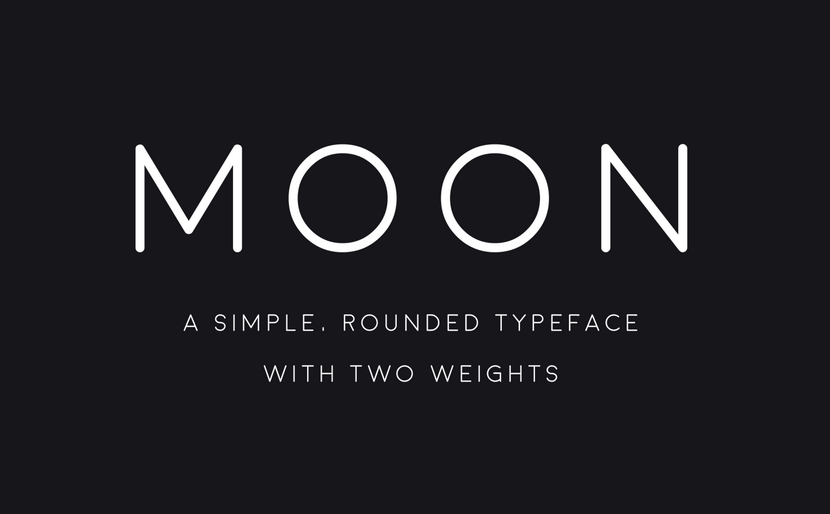 4K Magazine PSD Mockup
Boris Khalvadjian – Branding
Hand-drawn Graphic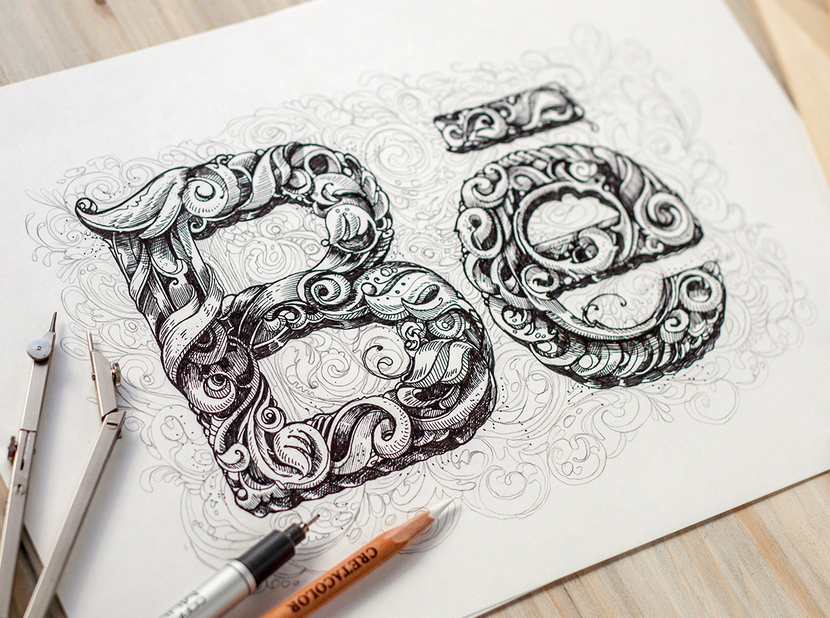 60 Days of Logos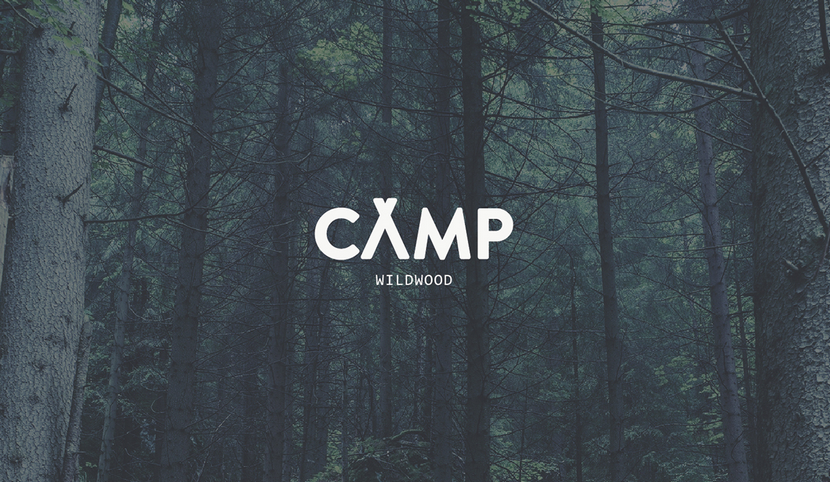 Google Rebranding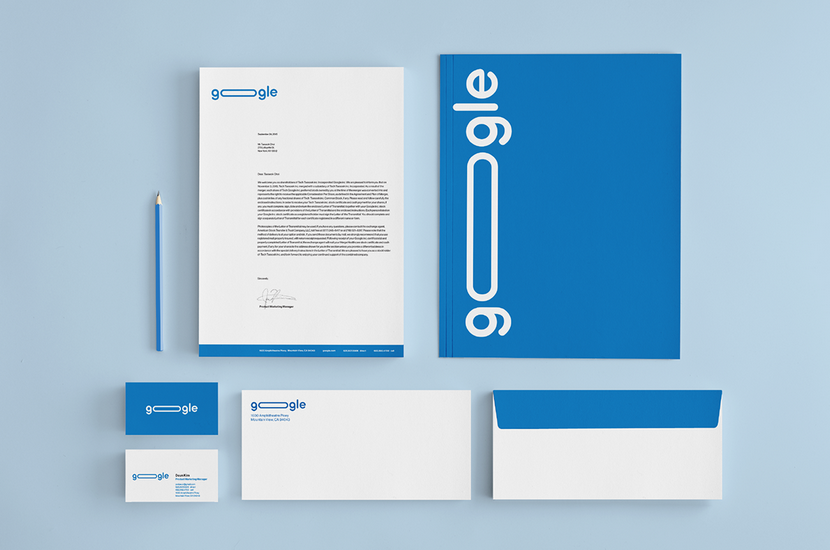 55+ Elements UI Kit
Illustrator Vs Photoshop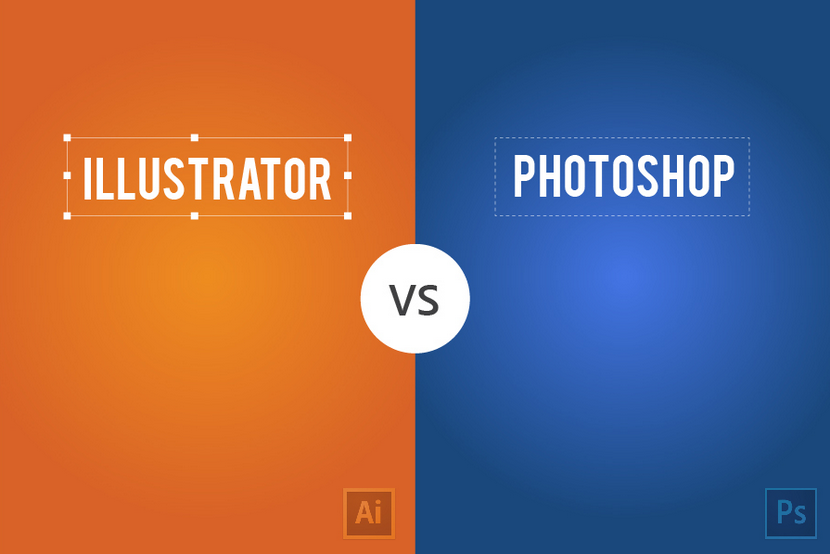 Lombok Typeface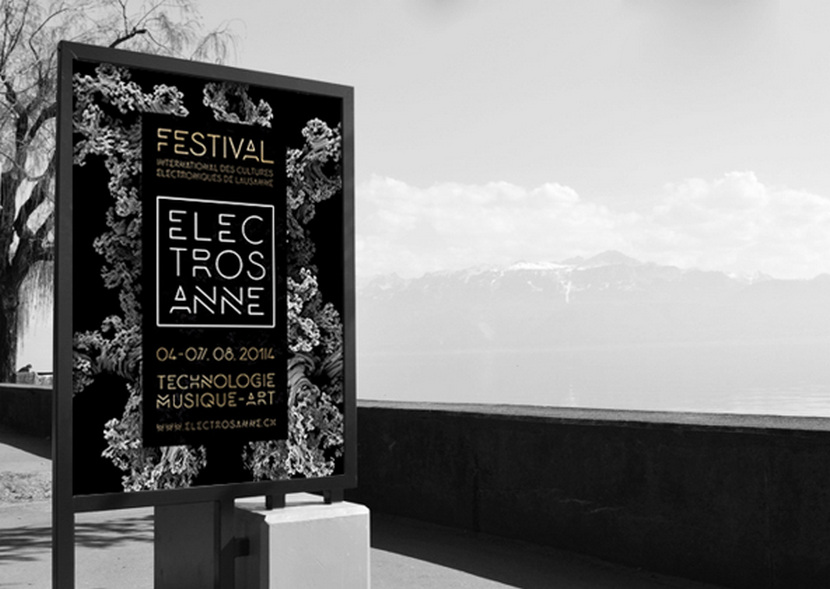 Want more? No problem! Keep track of top design news from around the web with Webdesigner News.
Emi Haze is a calm, quiet, really creative, and inspired perfectionist. For him, everything has its own importance, images, textures, sounds and fragrances.
In his recent works he tried to merge the human body with nature or rather with the four elements of fire, air, water and earth, and even with a fifth esoteric element: the Aristotelian ether, that includes all the others, the essence of celestial bodies, eternal and unchangeable in comparison with the earth as a place of change. The result is the vision of his imaginative world hanging between reality and fantasy, dream and utopia and in which color and sensitivity have the predominant role.
His artwork "Cosmogony Reloaded" is just the outcome of this idea to be part of the Photoshop 25th Anniversary special advertising campaign. "Cosmogony Reloaded" is on the short film which was featured during the Academy Award Oscars 2015 ceremony.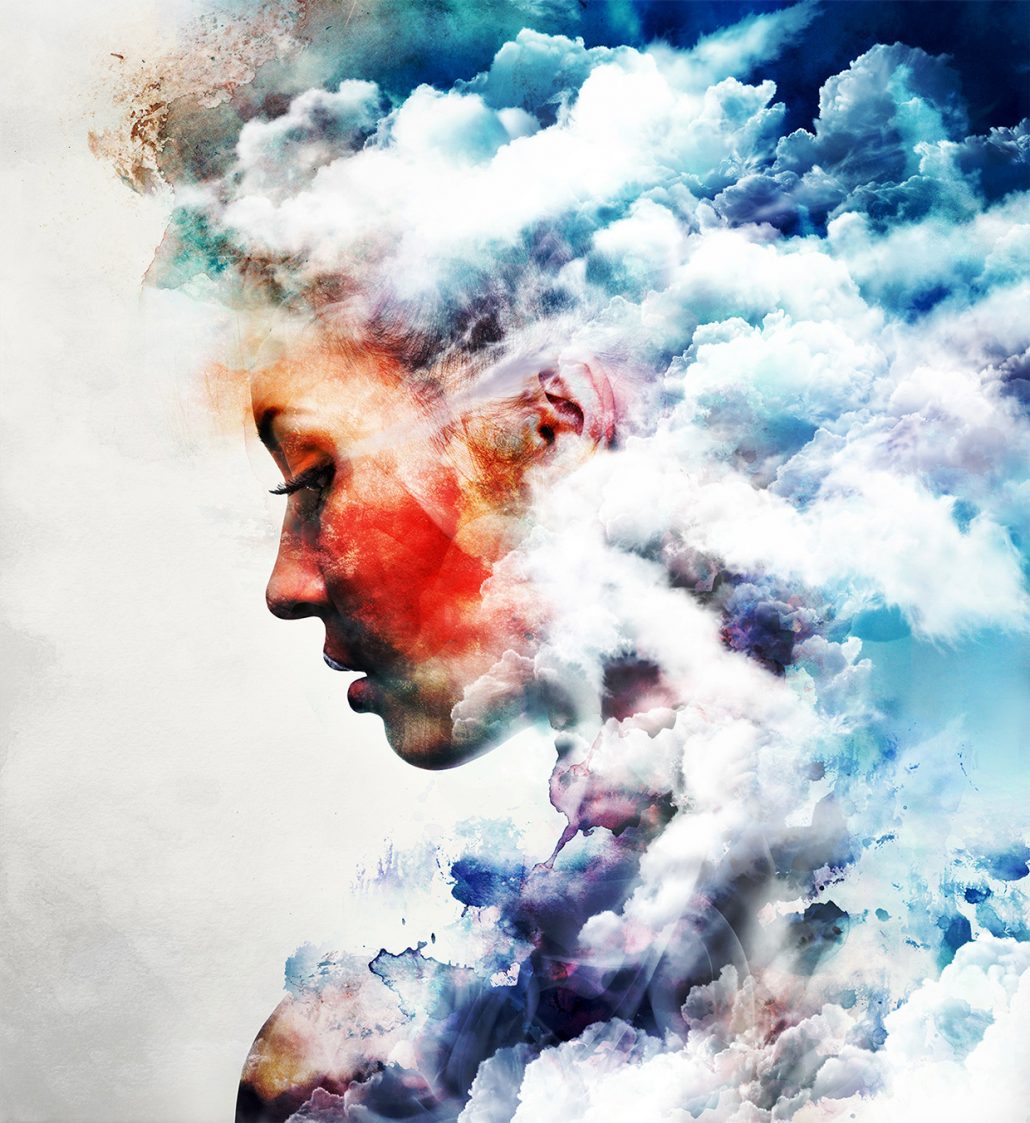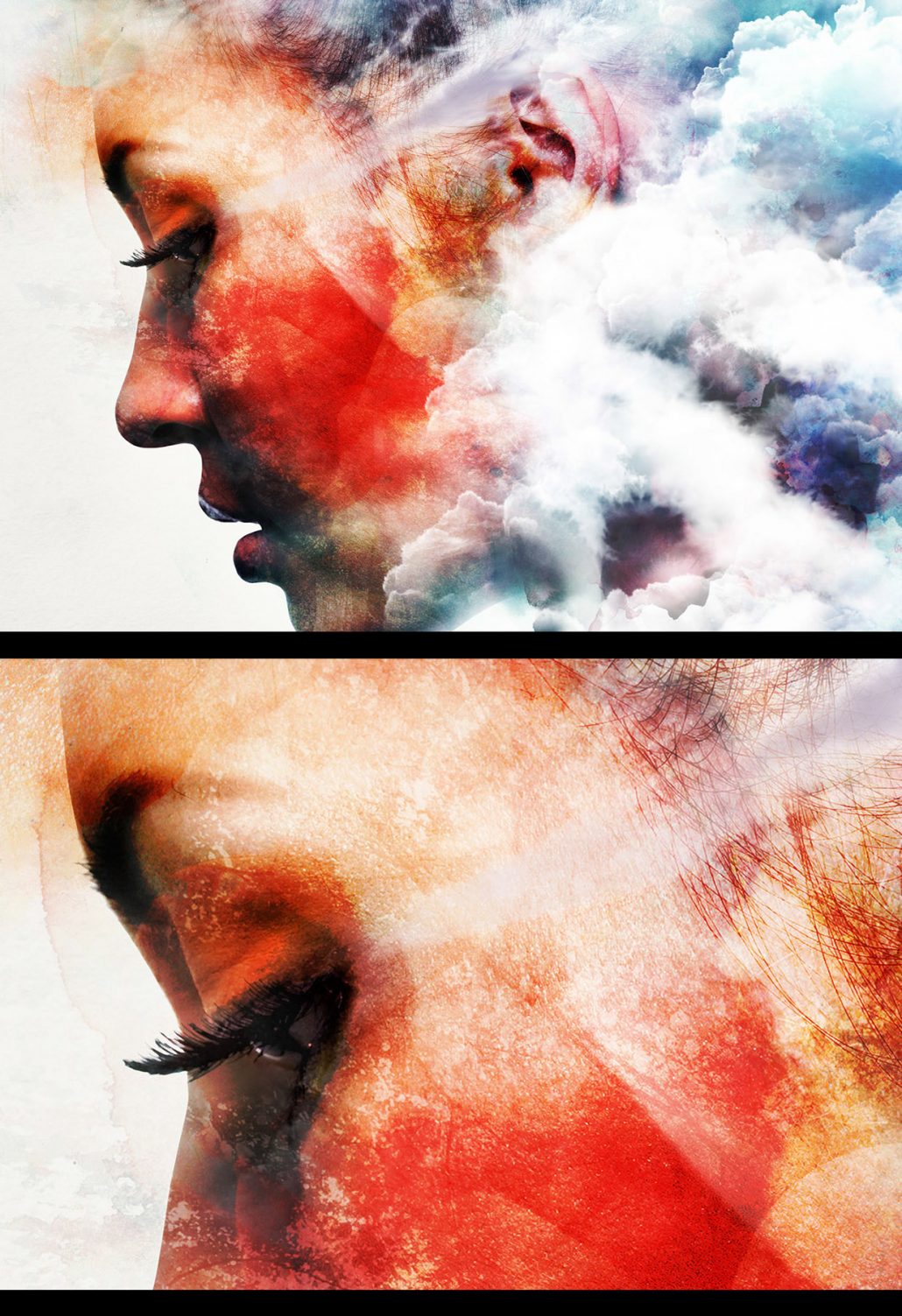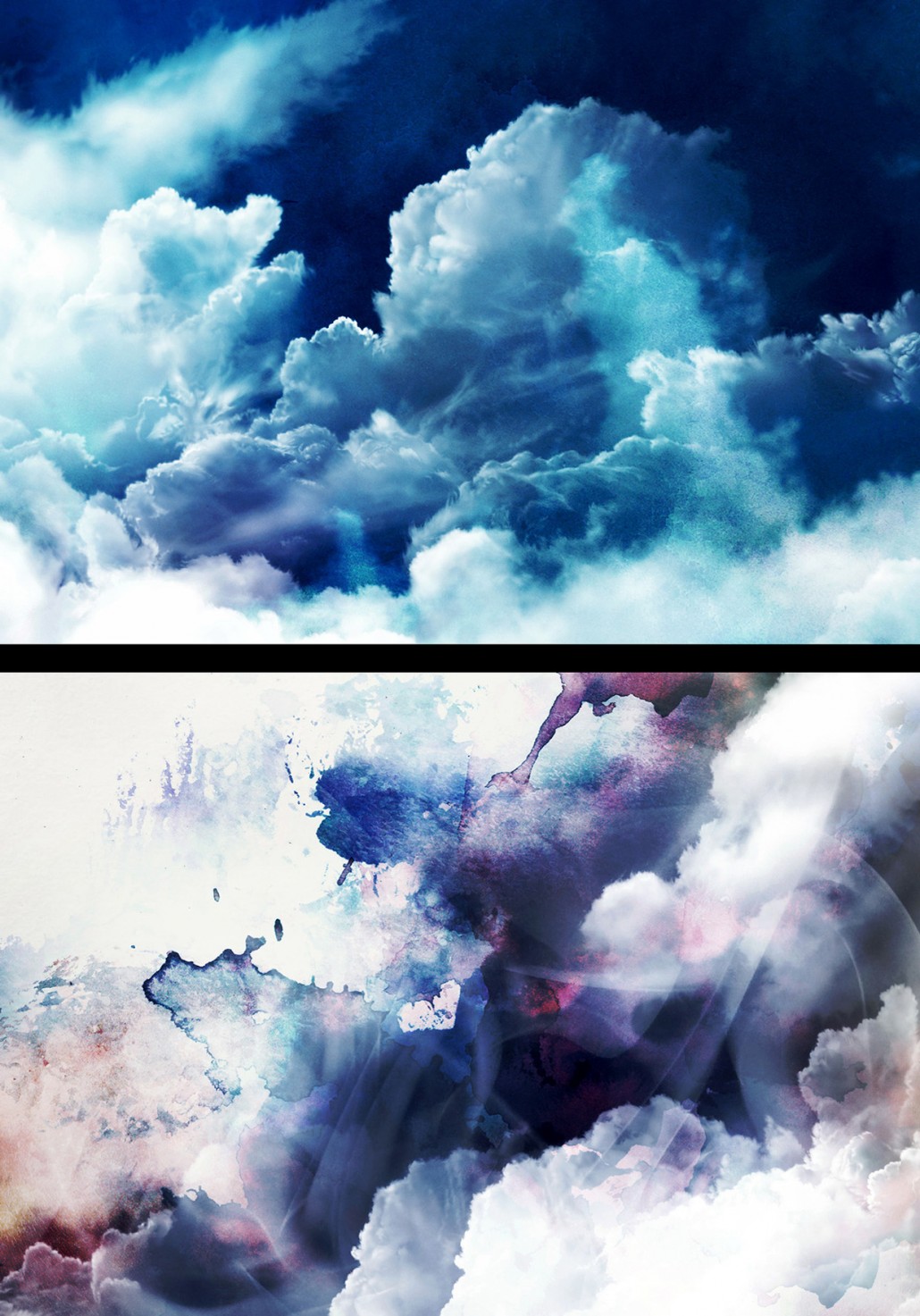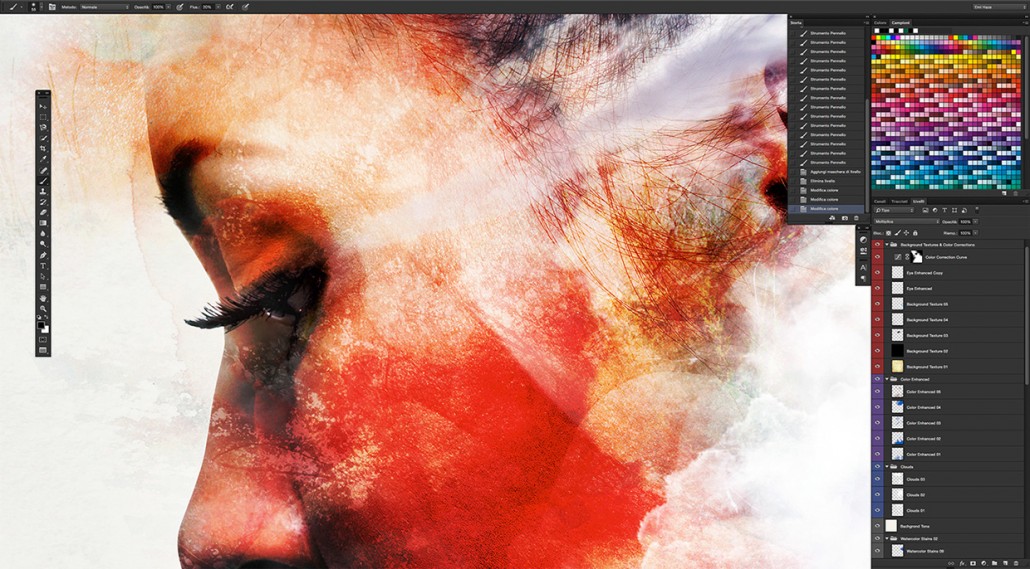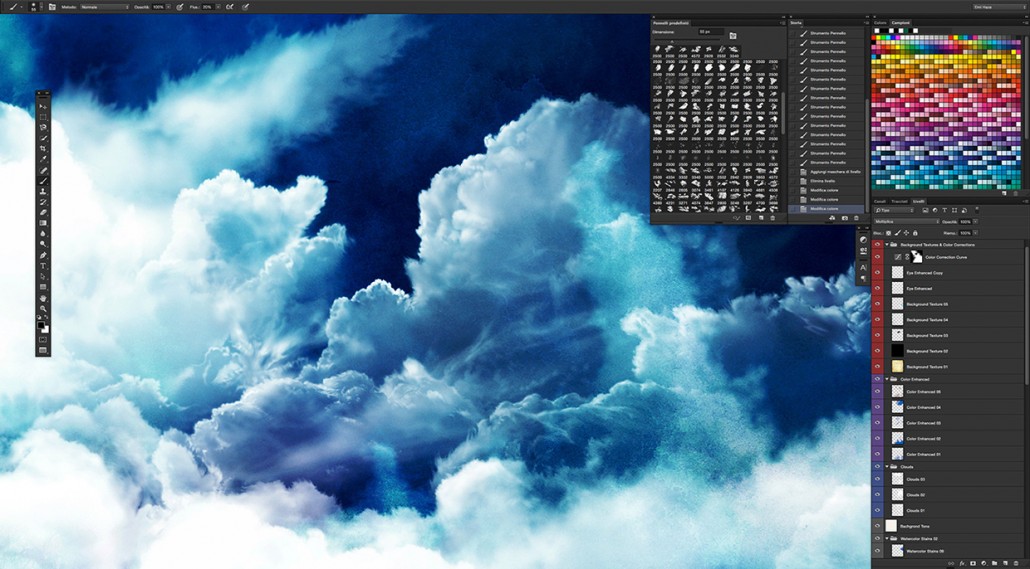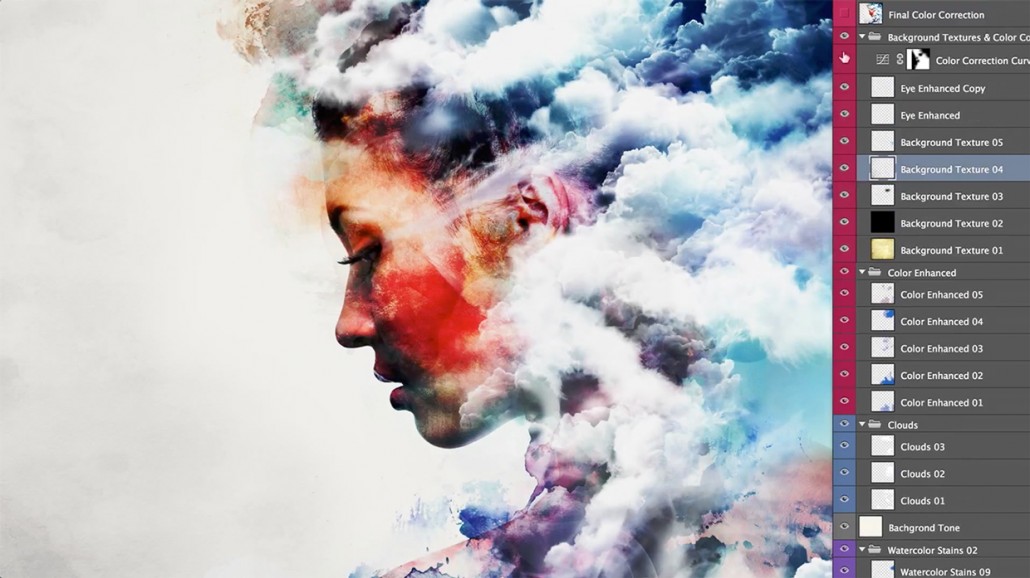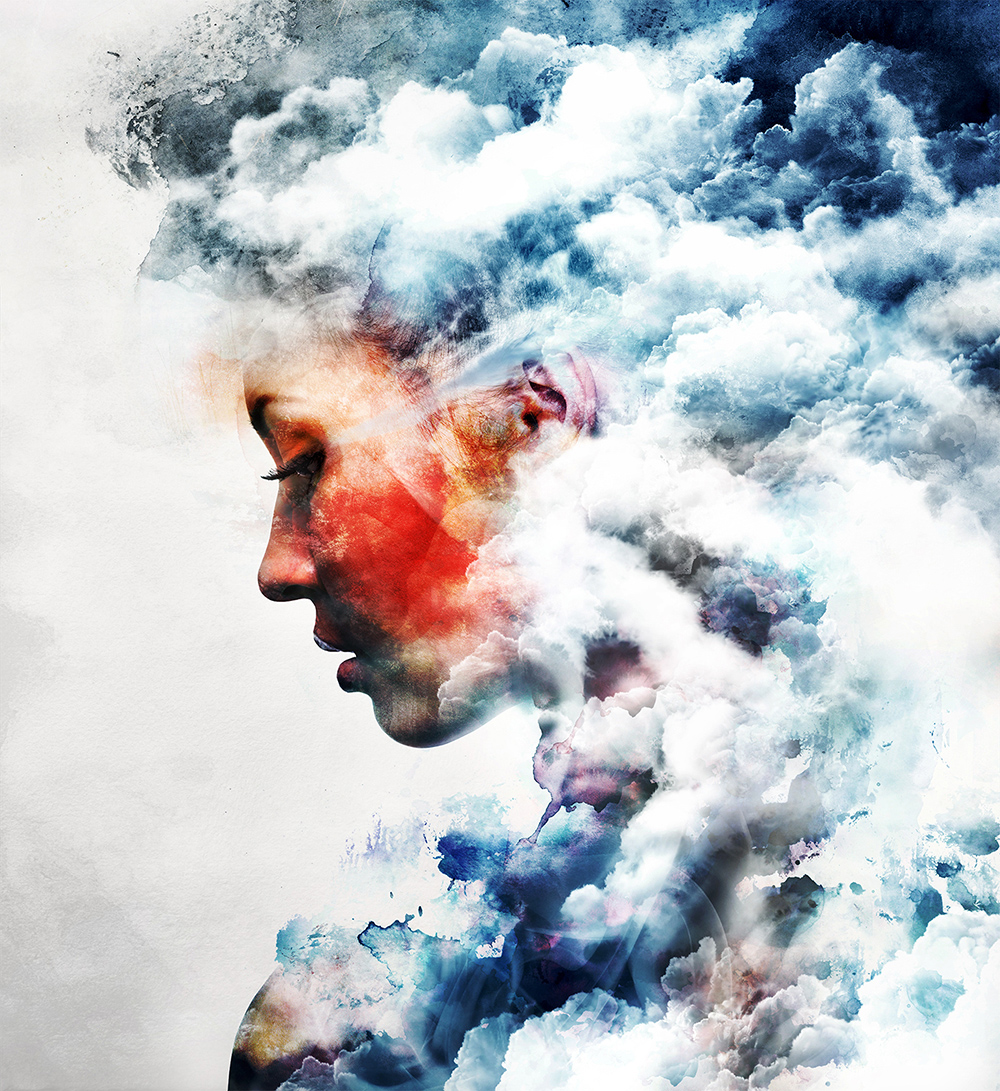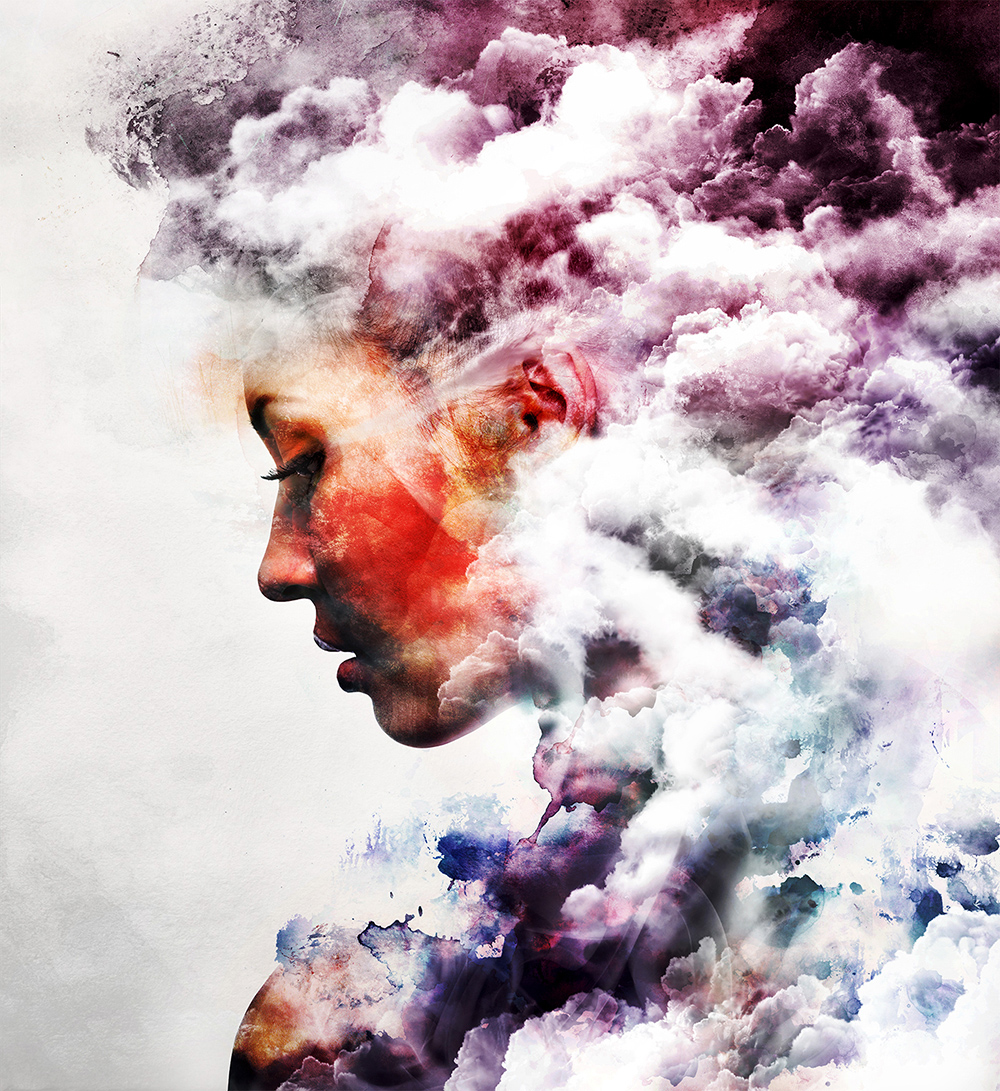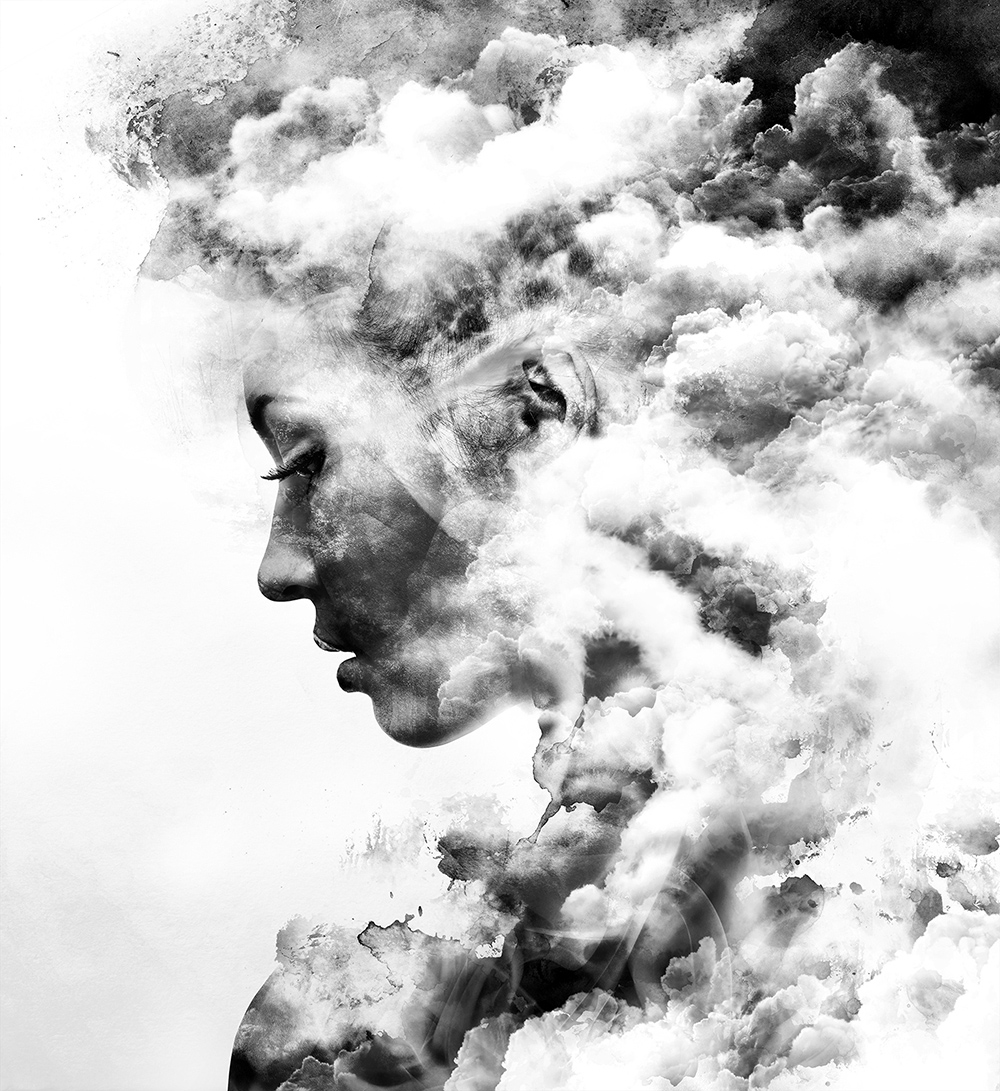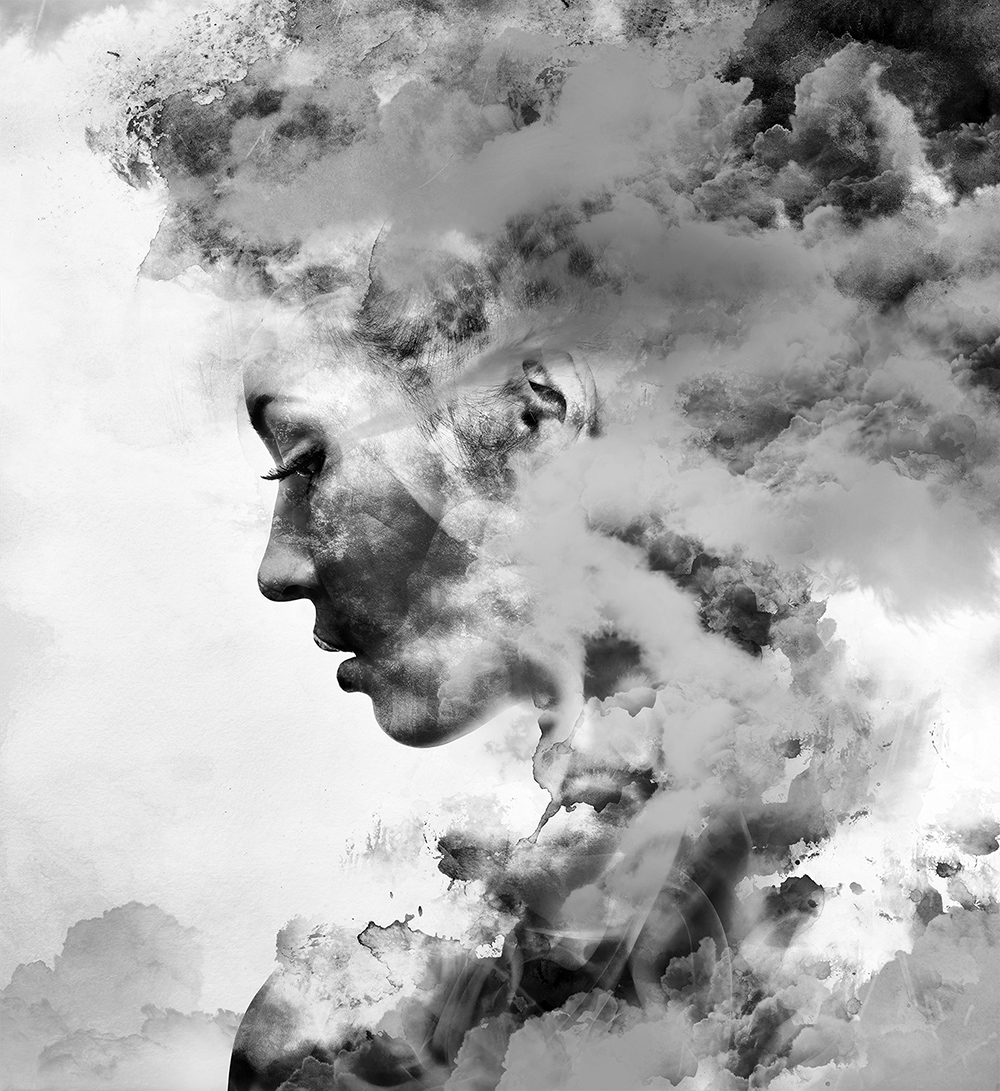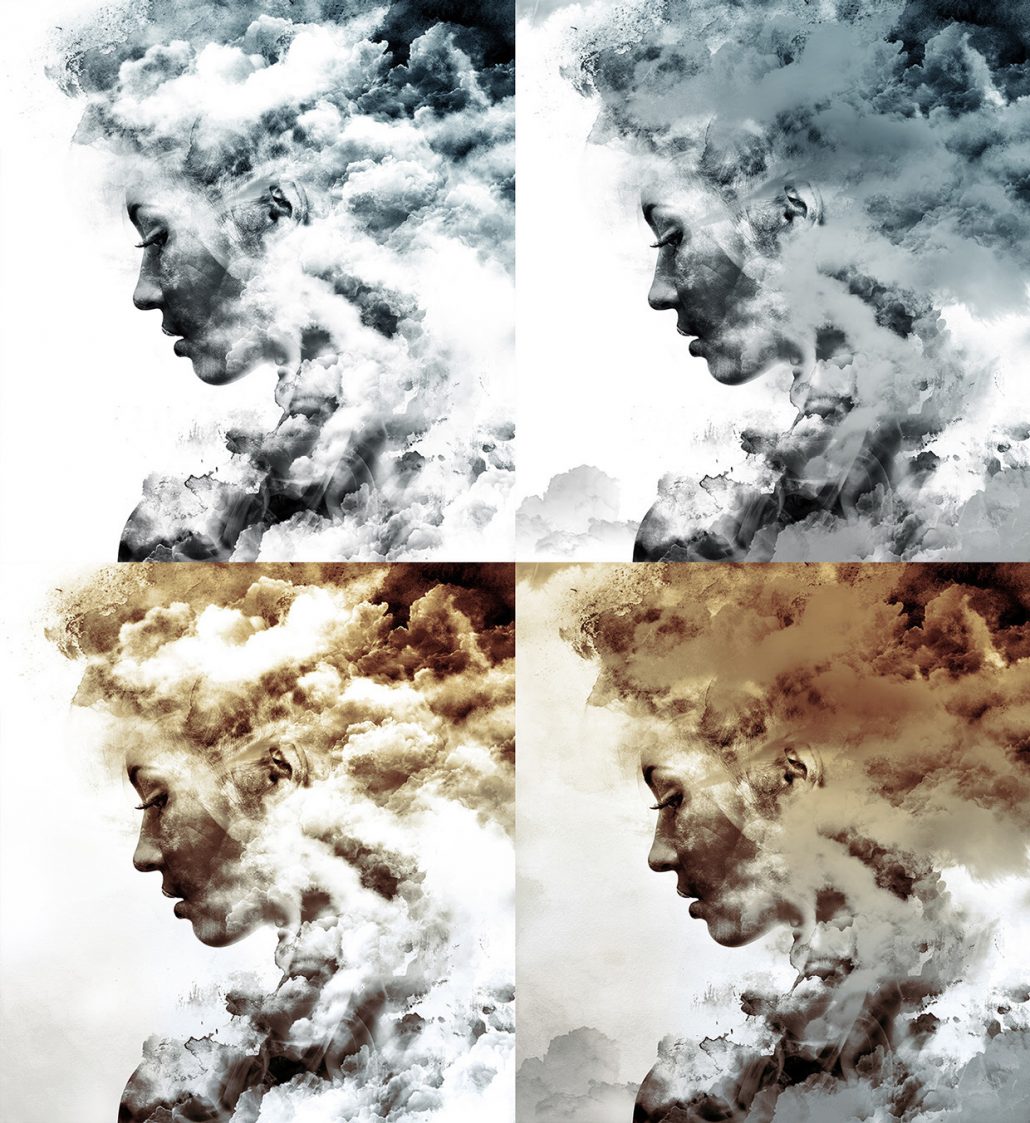 Emi Haze is an Italian digital artist and illustrator who has a strongest passion for art and painting connected to technology. In his works the human being melts with nature and its four elements to give birth to his inner world, ethereal and imaginative, hanging in balance between reality, dream and fantasy. A harmony that bonds man and nature in a perfect way and which unfortunately nowadays seems to be a utopia.
His style is a mix of all these tools, digital art and photography but also various hand-made elements such as scratches, ink marks, acrylic or watercolour stains. For him, everything in every moment has an artistic side, the aesthetics of things, people around him…everything has its own importance, images, textures, sounds, fragrances, his creativity is constantly stimulated.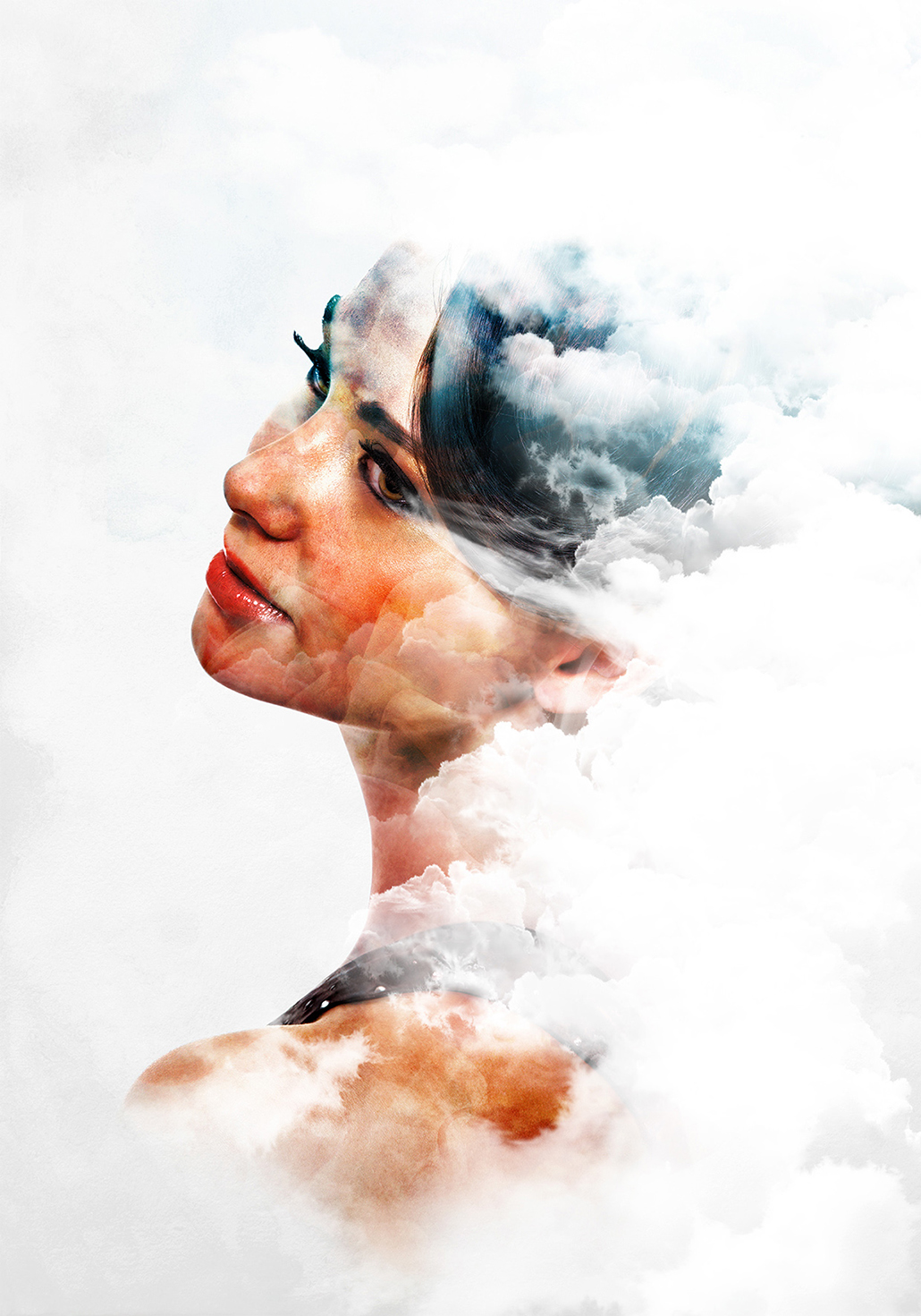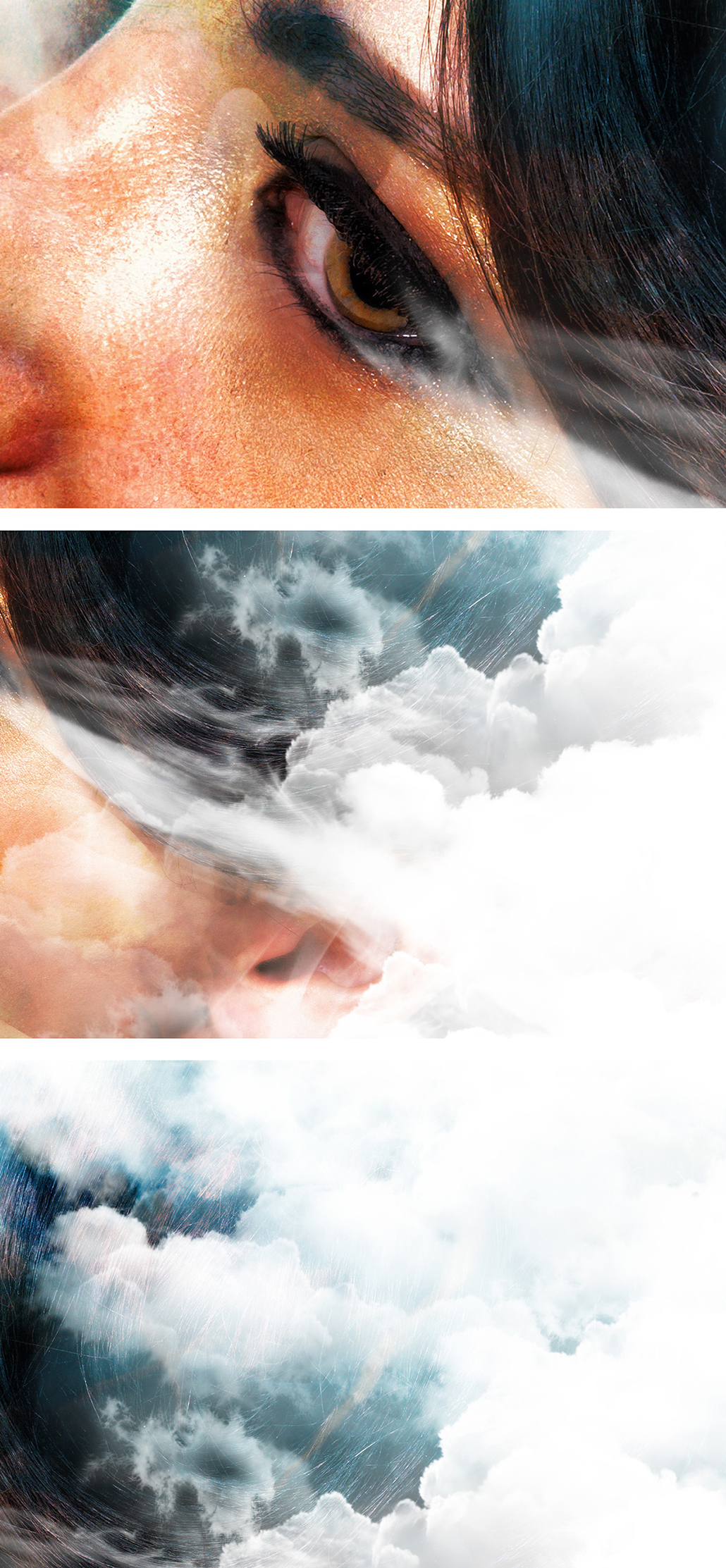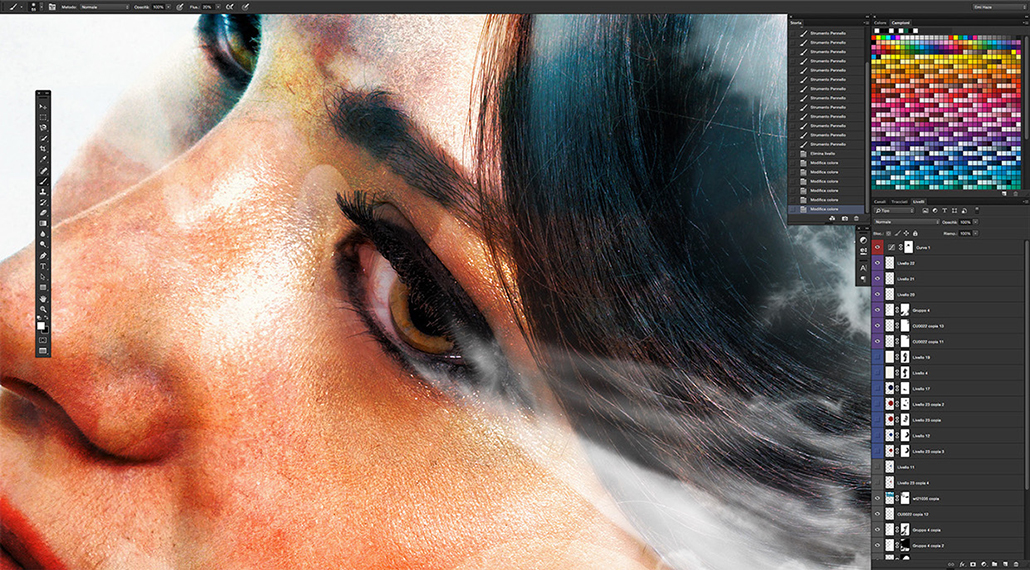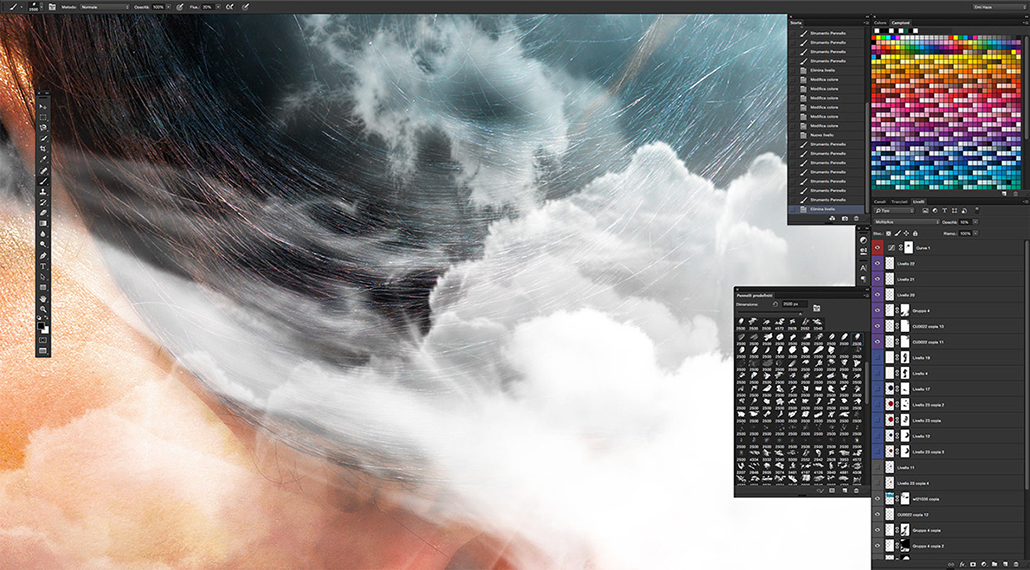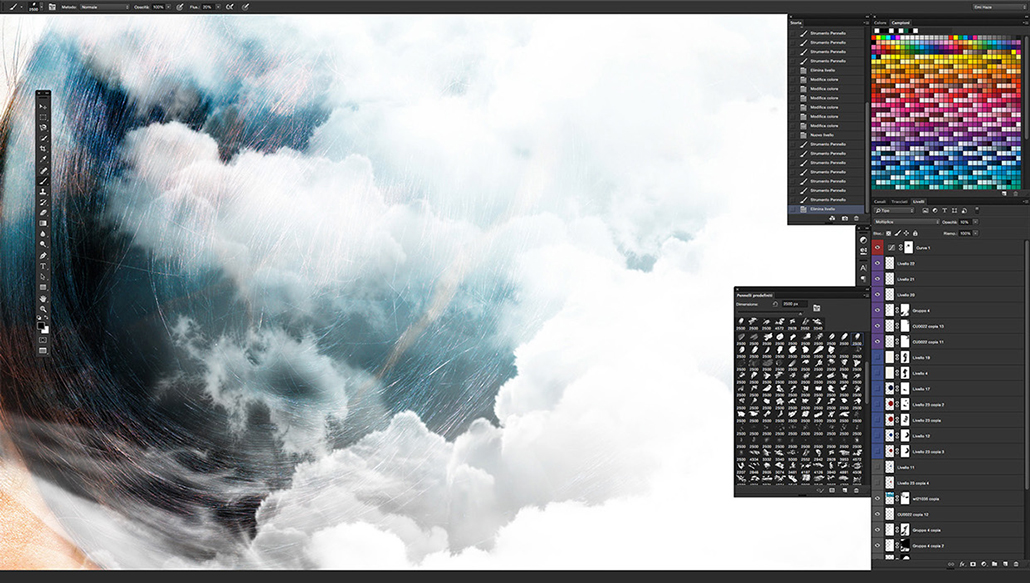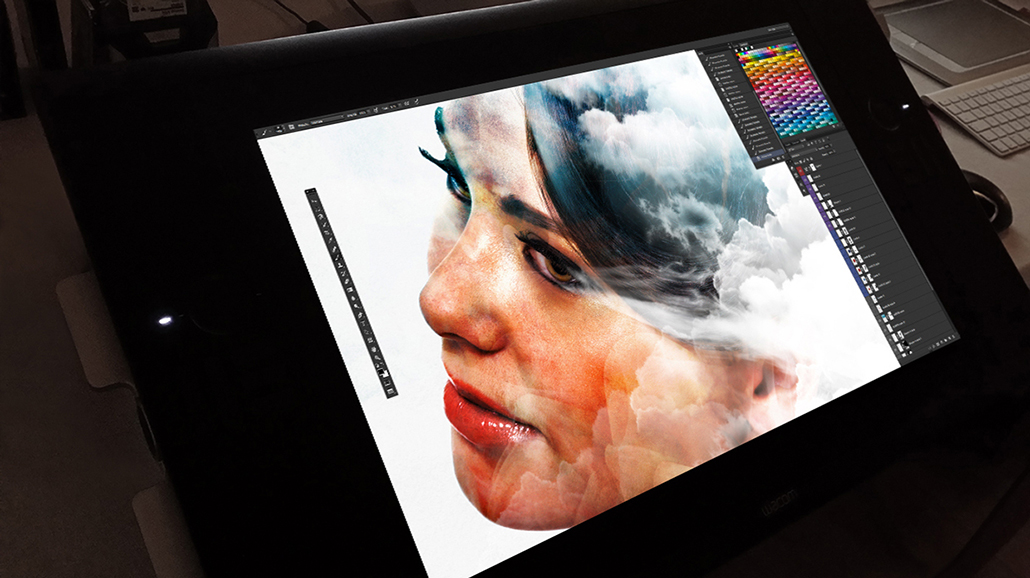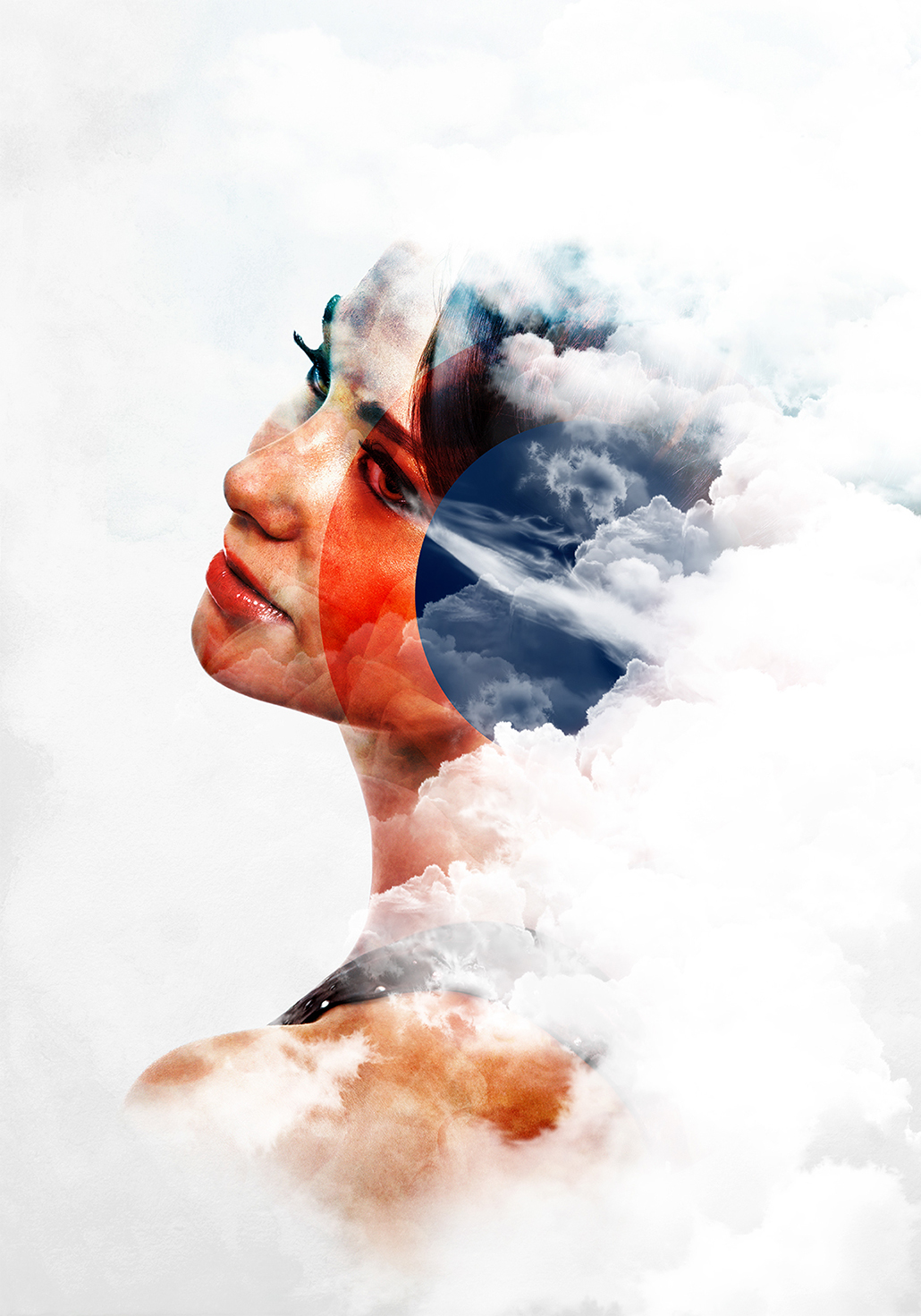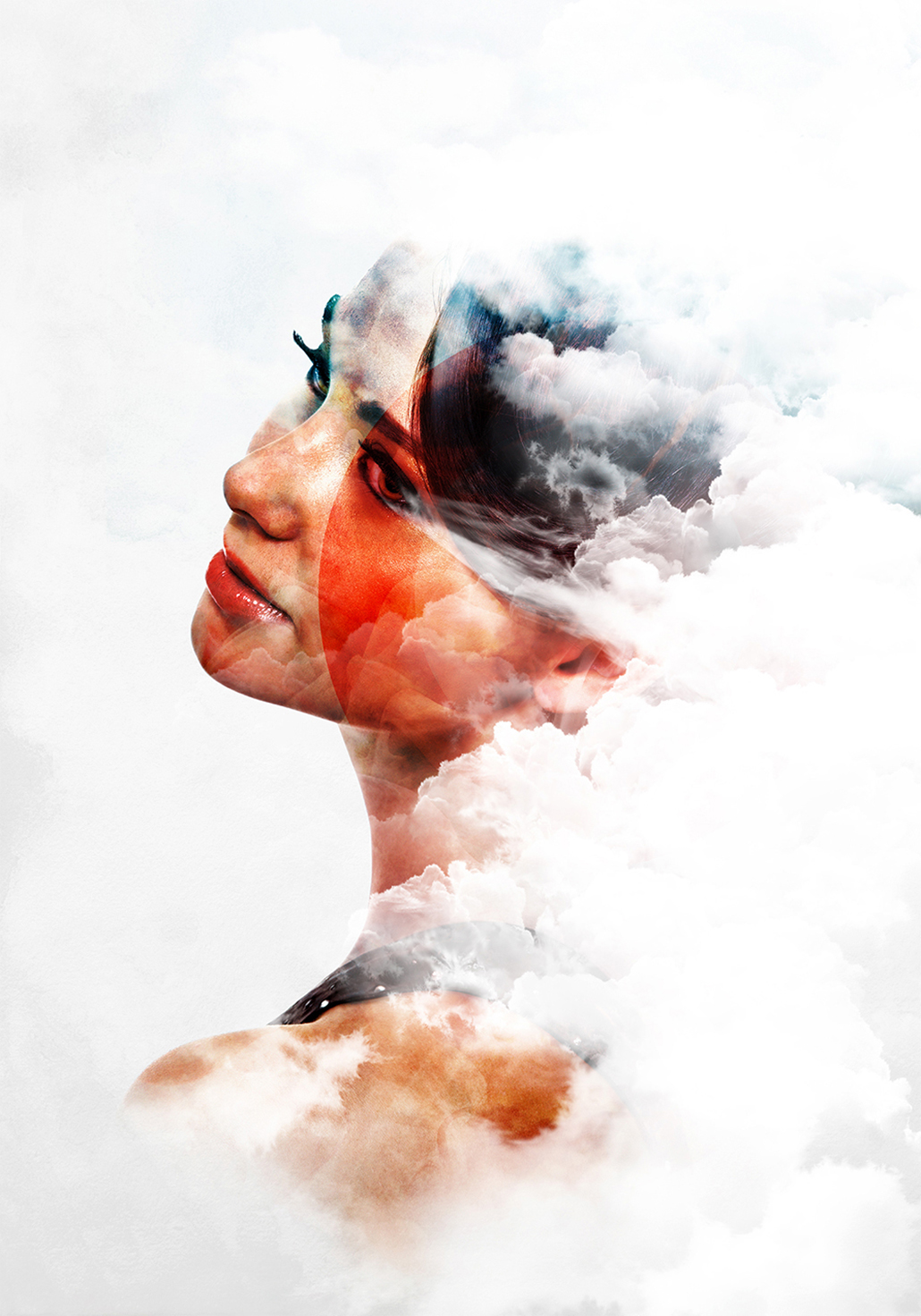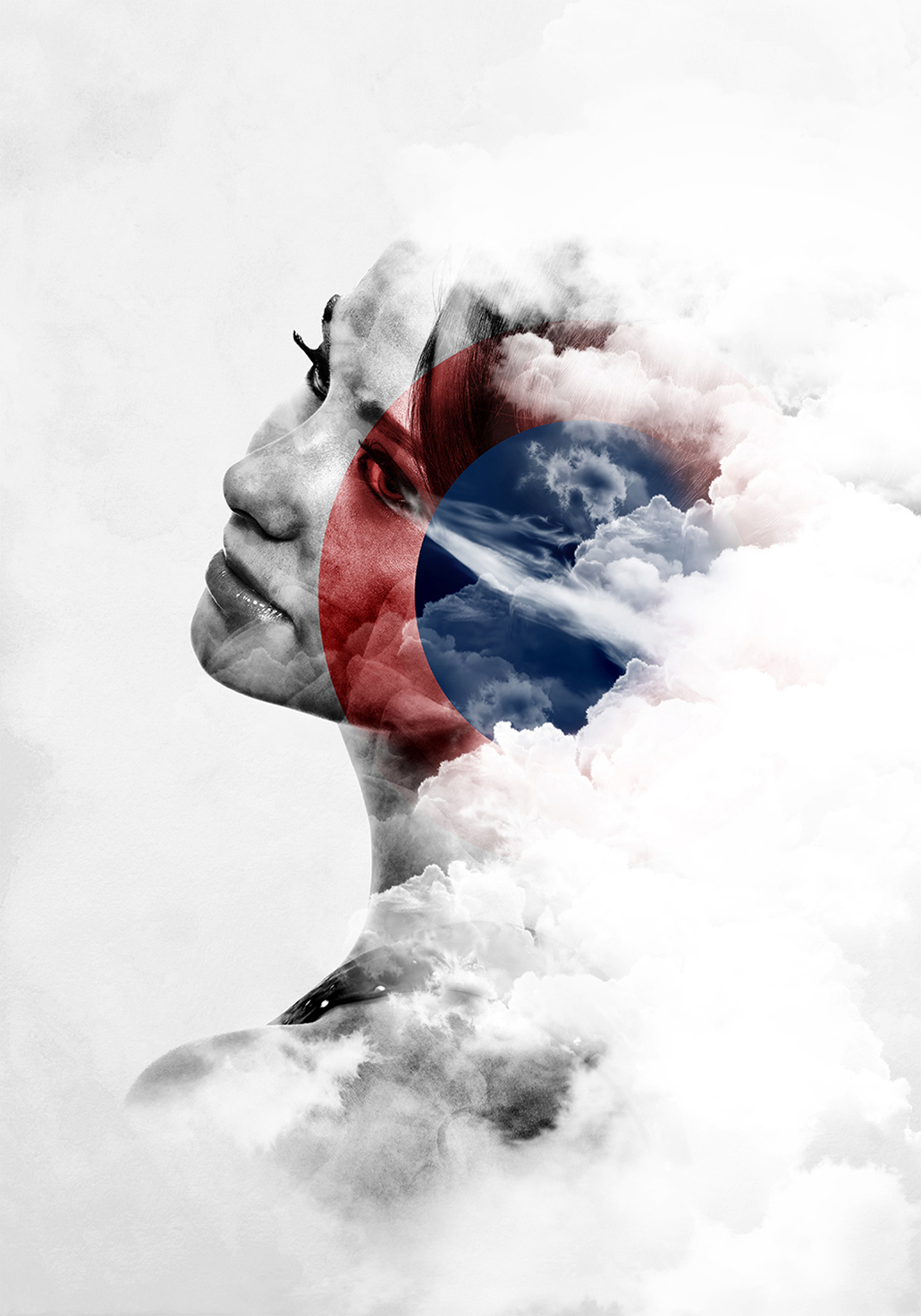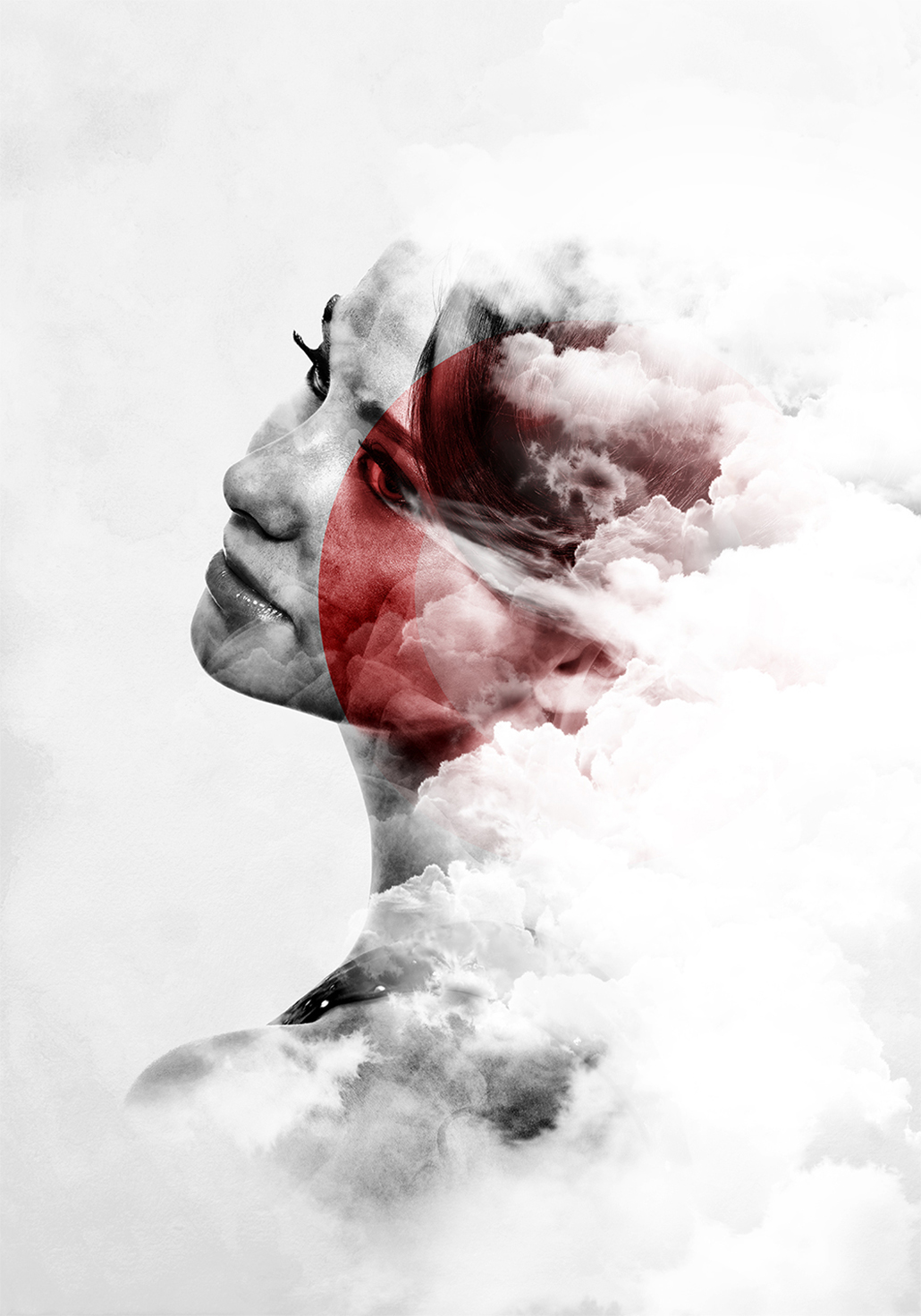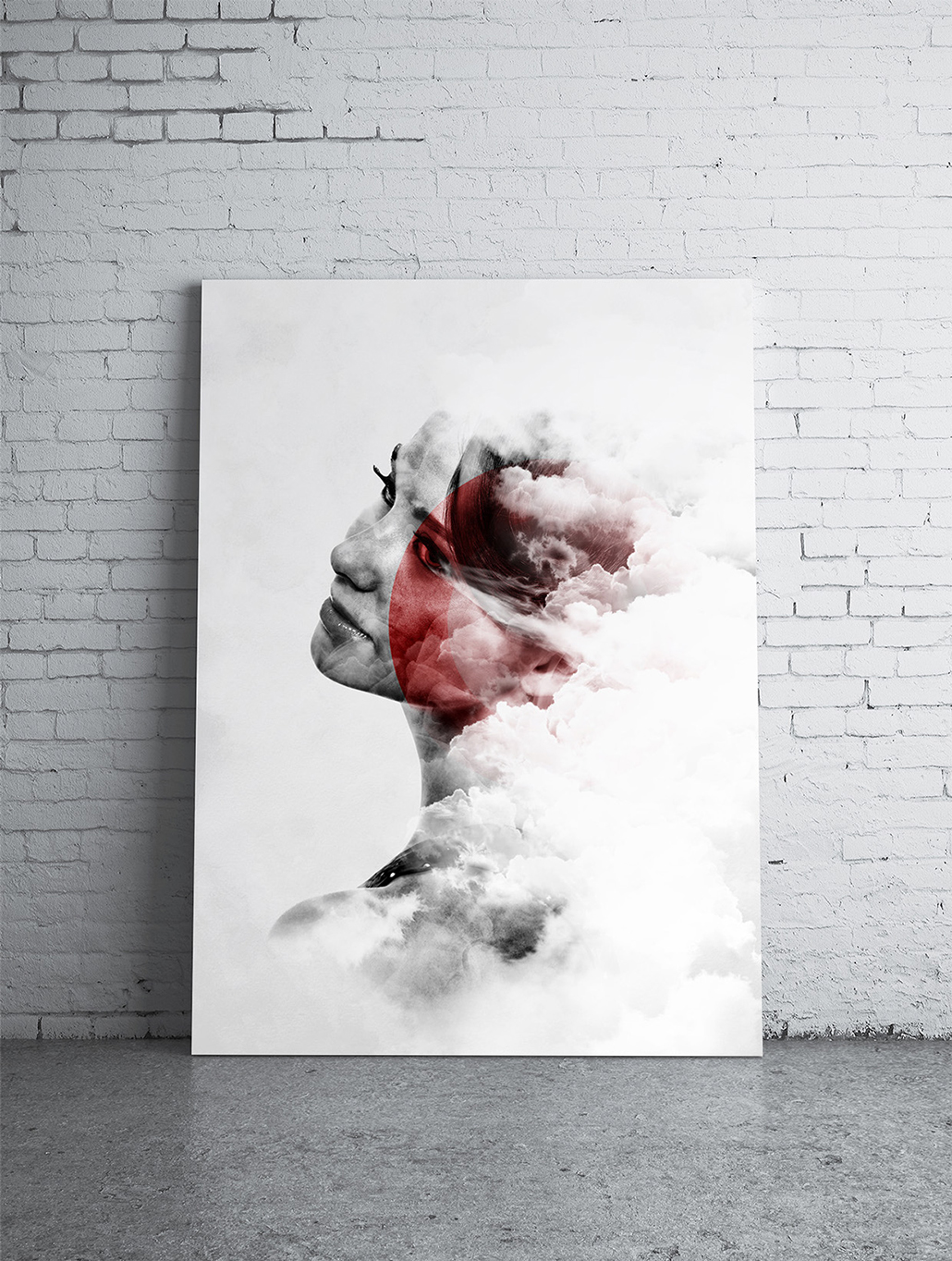 Happy New Year! Photoshop Lady Group would like to say thank you very much to everyone who has been supporting Photoshop Lady in the past and we do hope our contents can inspire and help you with your artwork creation. Some published great tutorials from 2014 have been selected in this article and hope you guys like them. Enjoy!
We are happy to announce another massive giveaway from Inky Deals that comes with a free pack of premium resources worth $66. The freebie is sent to the email address you use to enter the contest and is part of The Epic Bundle: $20,048 worth of Top-Quality Resources – From $49.
About Inky Deals
Inky Deals is the place to go if you want premium resources at unbeatable prices whether you're a graphic or web designer, developer, or business owner looking to improve yourself and your work. They're the only ones who offer a 200% money back guarantee on every product. This means that if you're not happy with it, you get your money back and you also get to keep the product.
Take advantage of this opportunity to win an 11" MackBook Air and 1 of the 10 Epic Bundles: $20,048 worth of Top-Quality Resources – From $49!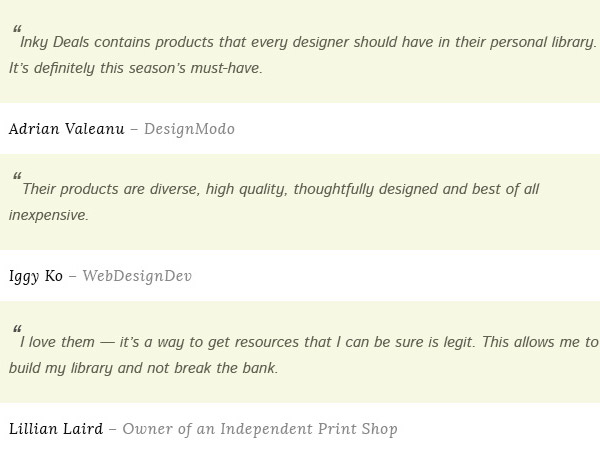 What Can You Win?
You'll get a surprise free pack of premium resources worth $66 sent to the email address you use to enter the contest. Take a look at what's inside the The Epic Bundle: $20,048 worth of Top-Quality Resources – From $49: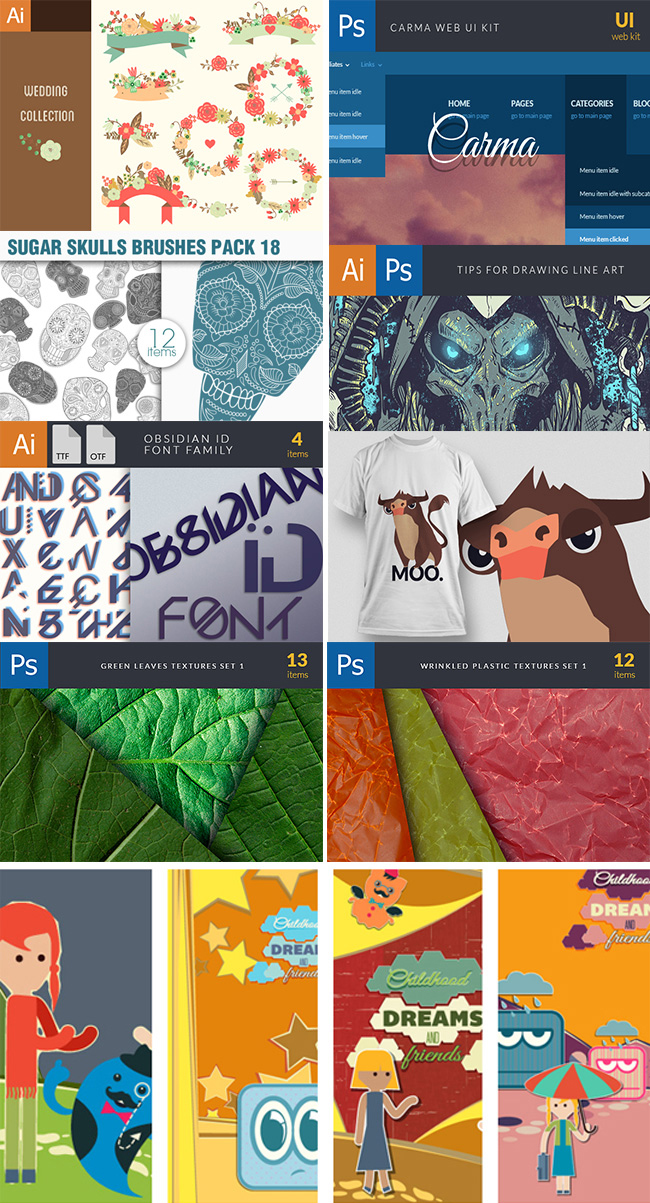 10 lucky winners will be chosen from the list of participants and each one of them will win a free copy of The Epic Bundle: $20,048 worth of Top-Quality Resources – From $49. One of the 10 winners will also take home an 11" MacBook Air!
How to Enter the Giveaway:
To enter the giveaway, please use the widget below. You can gain more entries by leaving a comment, tweeting about the giveaway and sharing it with your friends.
a Rafflecopter giveaway

Thank you for participating, you're now part of Inky's extended design family! Sit tight, because you've just embarked alongside 300,000 of your peers on a ship that will lead you to great professional and personal development.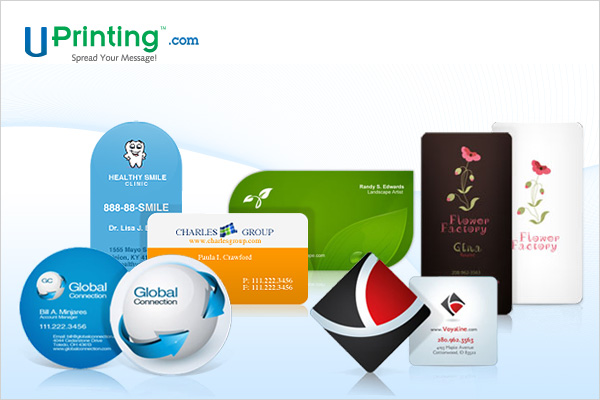 UPrinting is a leading socially responsible online printing company. They've been online since 2000 and the company has been established as a major player in the industry. UPrinting serves thousands of on-demand printing using high-quality press printing and a robust yet simple and easy-to-use online ordering system. They deliver high-end printing services and reliable color printing.
UPrinting offers a wide variety of products from business cards, brochures, envelopes, greeting cards, posters, canvas prints and many more. They are specifically proud of our high-quality and eco-friendly prints. UPrinting boasts their eco-friendly printing that uses recycled paper types and vegetable/soy-based inks with lower levels of VOCs than traditional petroleum-based inks to reduce harmful carbon emissions.
UPrinting offers two type of business cards: standard business cards and die-cut business cards. Here are the specs for our die-cut business cards: Sizes to choose from :2 x 3.5″ Rounded Corners, 2×2″ Rounded Corners, 1.75×3.5″ Rounded Corners, 2×3.5″ Leaf, 2×3.5, Rounded one corner, 2×3.5″ Half Circle Side, 2×3.5″ Oval, 2.5″ Circle. Paper to choose from : 14pt Cardstock Gloss / Matte / High Gloss (UV), or 13pt Cardstock Uncoated, 6 Business Days Turnaround.