Your Favourite Photoshop Tutorials in One Place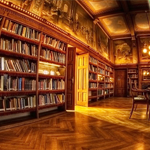 Making-an-Elegant-Interior-Design
Under

- Photoshop is recommended for this tutorial -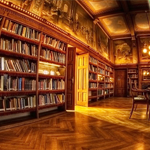 Photoshop Lady Forums Launching
Introduction
We aim to generate a Photoshop Community for Photoshop user in order to allow the users to swap tips, link up the worldwide designers and to have experience sharing.
Apart from these, you can also advertise your business there such as selling your personal design drawings / logos / others.
What do we do for your submission?
We are very welcome for everyone of you submitting your tutorials. Once we find your submission is appropriate for our readers, the submission will be published on Photoshoplady.com.
Why we have such a forum idea?
This forum idea is initiated when we launched "Photoshop Lady". We are taking the steps to provide more resources to the Photoshop designers. As above-mentioned, we aim to provide a Photoshop Community for Photoshop users as well as acknowledge for our readers who have been giving us lots of opinions and supports.
Why you choose our forums to discuss, post your artworks, submit your tutorial or run your business on our market places?
So far, we have got the worldwide trust and developed a good brand in the Photoshop world. Over 2000 new visitors and 4400 RSS readers visit "Photoshop Lady" to read our post as routine. It is noted that a foundation has been set up. Therefore, whatever you are doing on our forum e.g. swap tips, link up the worldwide designers, experience sharing or advertise your own works. It will bring you a very positive and optimistic result.
In our Photoshop tutorial sections, 7 little forums are categorized as below:
1. General Forum Discussion,
2. Photoshop Techniques,
3. Drawing Tutorials,
4. Abstract Tutorials,
5. Photo Editing Tutorials,
6. 3D Tutorials,
7. Text Effect Tutorial
In order to specialise the Photoshop users and designers, we divide the tutorials categories into 7. Users and designers can easily choose the right area to go to and concentrate on a single topic as prescribed.
Moreover, if you want to have extra income and you are confident with your personal creation. We are welcome you to sell your products on our market places. These places allow you to buy / sell various products like e-books, Photoshop tutorial, other Photoshop related products. Our forum is "Not" like others, as charge or commission will not be induced. Based on our strong foundation, it is believed that our Photoshop forums will provide a certain exposure for your personal products or artworks.
At the end, we are very pleasure you giving us a lot of supports. We still need your supports in the future.
Let's Come to our Forums and Open your discussion!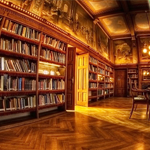 25 Stunning and Creative Photoshopped Ads
As the economy develops, our world has been thick with commercials and advertisements. However, not all the advertisements work as well as what the advertisers thought. Anyway, no one wants to read a boring paragraph of compliment or a long list about the promoted product. It is the creation in the advertisements that can really impress the viewers.
The following are 25 stunning and creative photoshopped ads collected from Creative Ad Awards, which is a new ads collecting website that featured by the most creative ads from the world. Please enjoy it and feel the surprise that the creation brings you.
Action Inside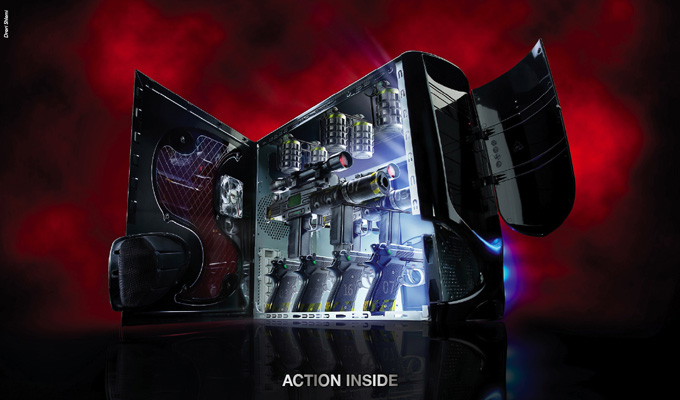 All Day I Dream About Sneakers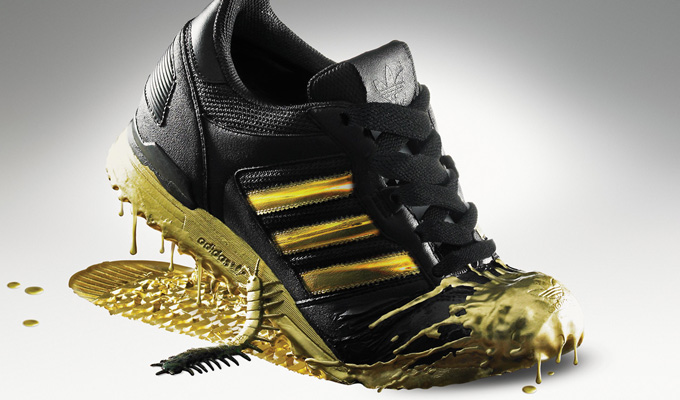 Anywhere
Be Choked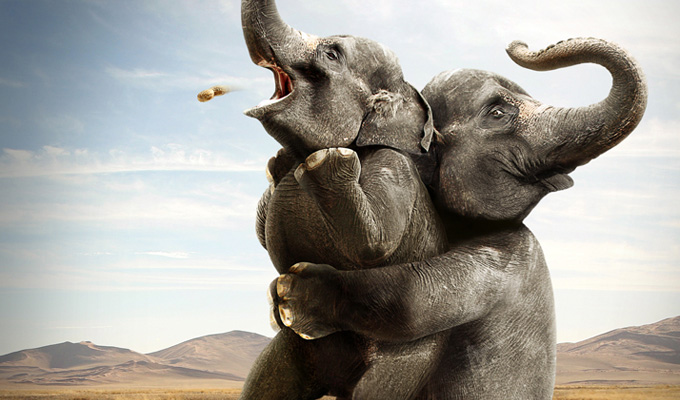 Built for the Concrete Jungle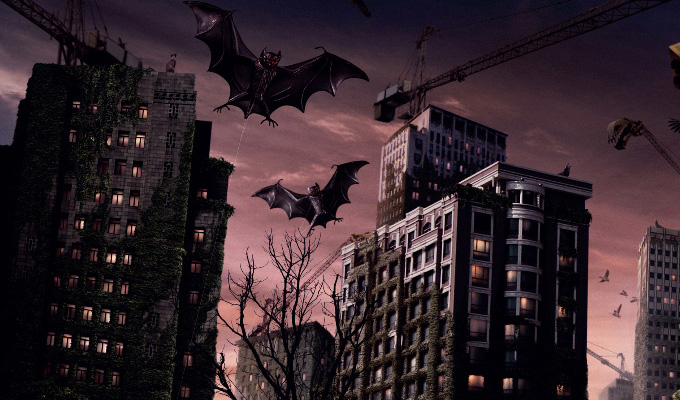 Don't Mess with the Legend
Ultragliss Steam Iron. Faces any Wrinkle.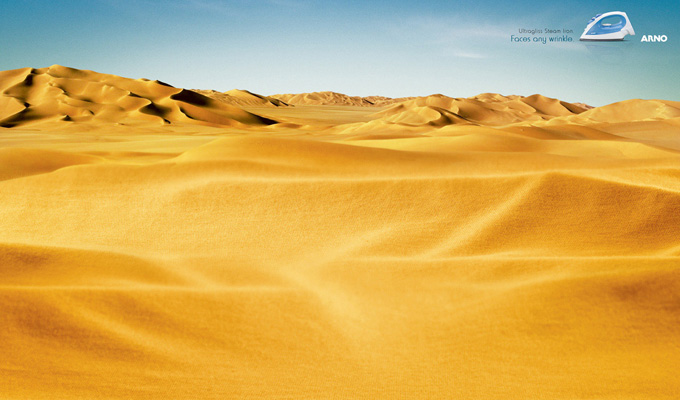 Fiery Party
Frozen Flame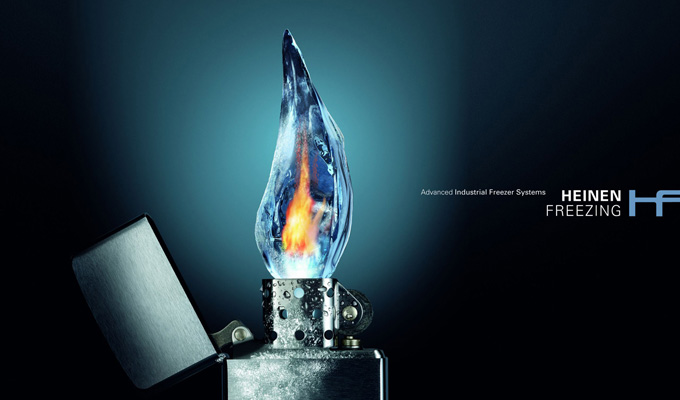 Hole in Lake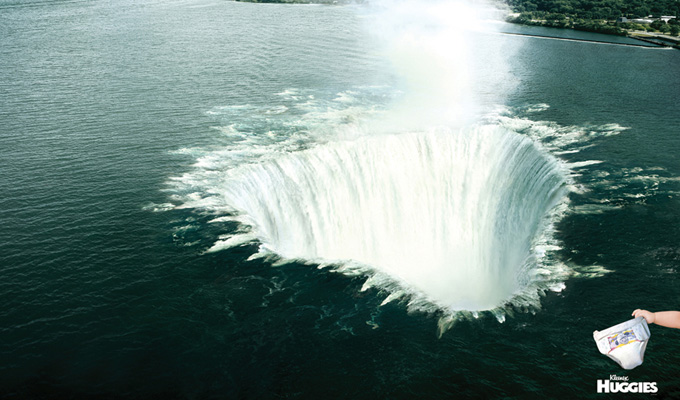 The Natural Enemy of Boredom.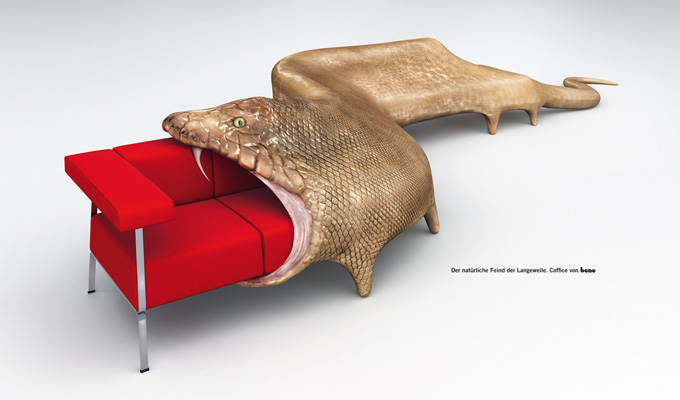 In the Arms of Elements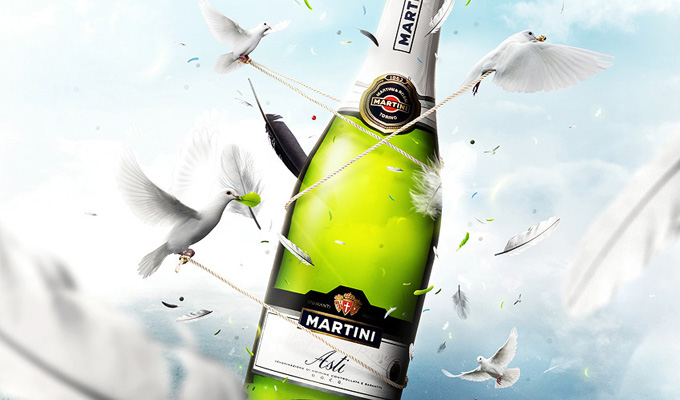 Lion Zebra
Military Jackets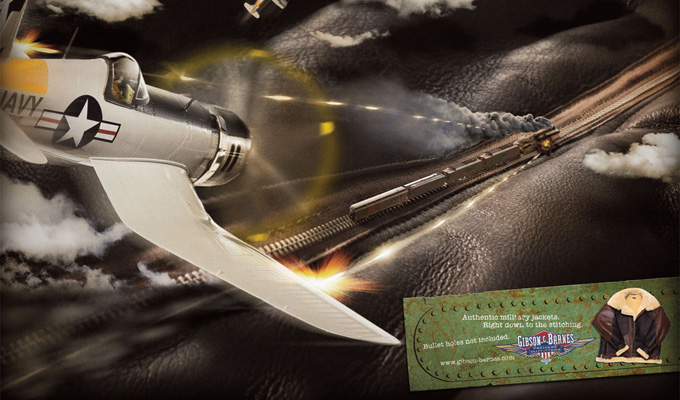 Your walls deserve a paint which will age well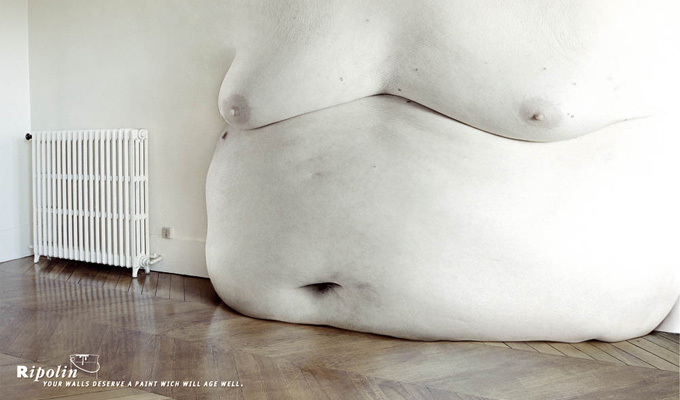 You can't escape genetics
Organic Shampoo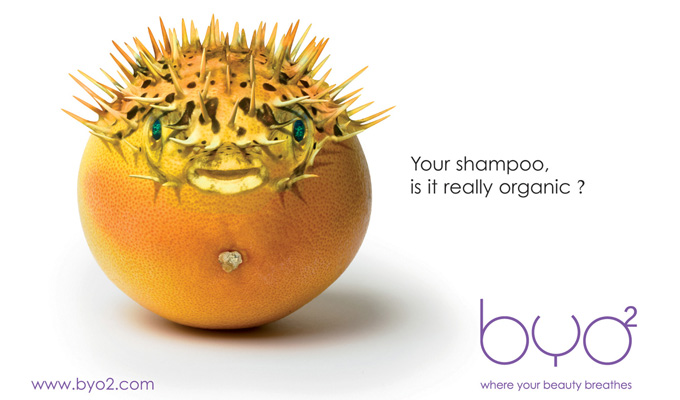 Perfection Has Its Price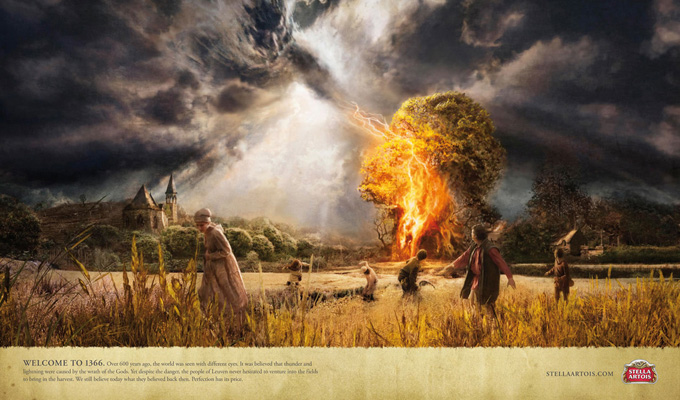 Poor Rabbit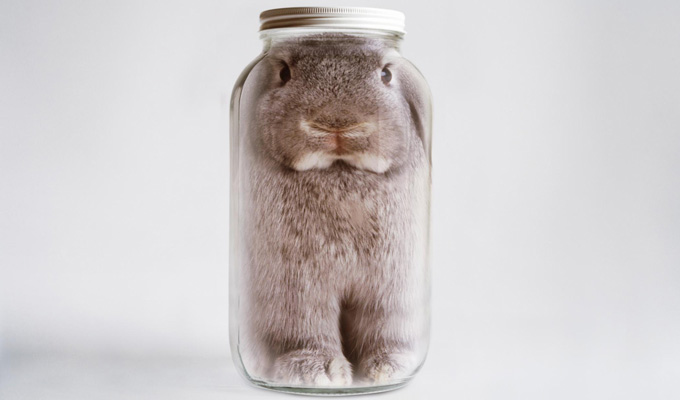 Push the limits of everything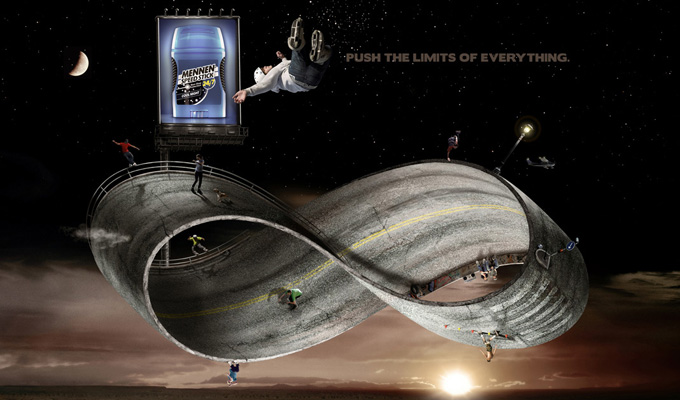 Smoking Hand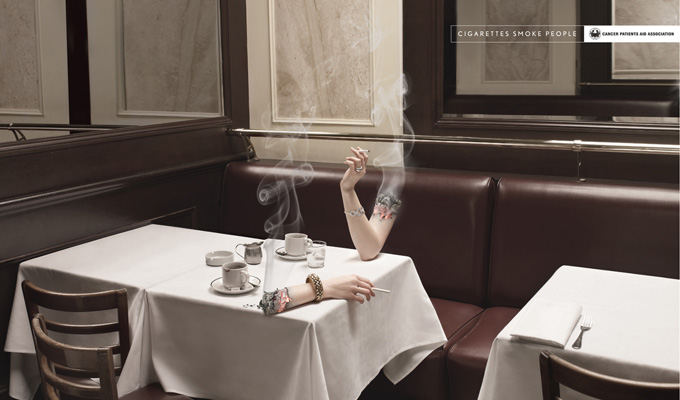 Every city is a mountain
The Gripper
The Insight Story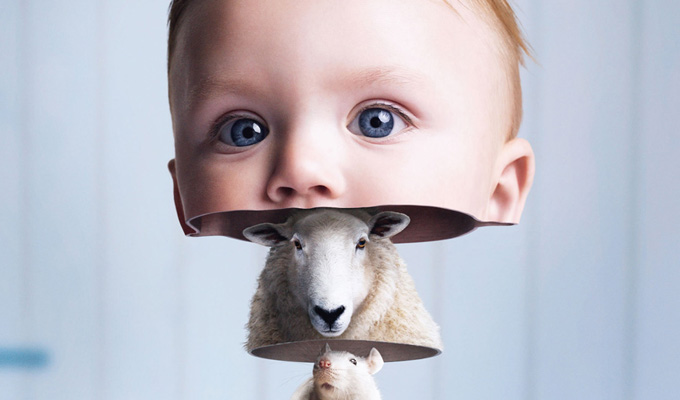 The Pair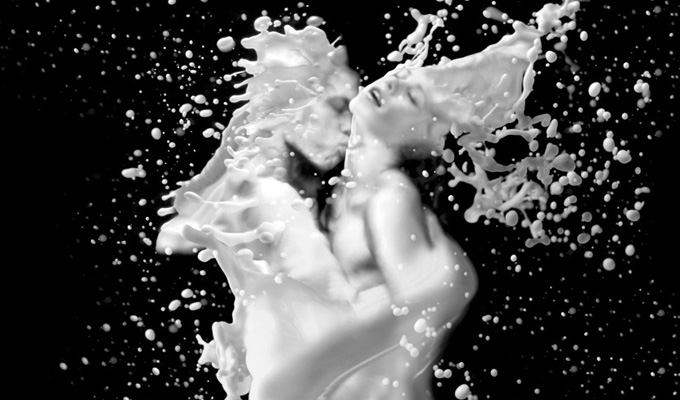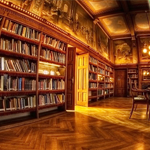 Thanks to climate change and a general shift towards eco-living, natural fonts are in high demand right now. We've scoured the web to find the best fonts with a natural theme available anywhere, for you to use in your own work. Some are conventional, others are wildly imaginative, but all should serve as a great source of inspiration when creating designs of a natural persuasion. Leaves, logs, trees, beaches, flowers, stones, stars, bugs and even human hair- you'll find it all, and much more, below.

This 'submarine' font is perfect for use in any aquatic design. Complete with little fishies, it's reminiscent of fish tanks and sea-life centres.
Bowed and warped, Tree Like has a really unique look and ties in perfectly with epic high fantasy. Think: Lord of the Rings.
I love this font! Quirky, peculiar and idiosyncratic, it would be perfect for promotion of a really cool, indie band.
Apple Tree manages to look organic, despite its modern, some-might-say futuristic design. It would look great in work based around futuristic methods of sustainability and carbon conservation.

Beach Type is a chilled-out, laid-back kind of font. It's the font you'd expect to appear on a beach bar on some exotic island.

Wood 2 has a classic, handmade feel. Characters seem to have been nailed together from bits of old timber. It's perfect for work with an organic theme.

Flowers Cube is an embellished version of a classic, angular font. It has a real vintage feel to it.

Natural Log's spindly, hand-drawn aesthetic makes it perfect for designs aimed at children.

Simplicity at its best, Flower 3 looks as though it was written with a blade of grass dipped in ink. It's utterly charming. Perfect in work centred around agriculture and the countryside.

Seaweed Fire is spiky, compact and rather dismal, but fantastic all the same. It should be used in anything to do with horror.

Unruly and irregular, with some letters bigger than others, Charcoal First has a definite graffiti-like, urban quality. It looks like it's been written quickly, possibly on a wall somewhere!
Rooted to the ground and covered in thin shoots, Wild Wood looks like something from a modern fairytale. It has a certain Tim Burtonesque, gothic quality to it.
Grungy and weathered, Stone Cold is abstract, but still easy to read. This font certainly looks better when it's bigger.

Beyond Sky is a very feminine, dreamy font. It's gorgeous and would ideally suit being used in the beauty industry.

The cartoon-like Wood Sticks font has a cheerful, light-hearted appearance. It would look great on the menu of a vegan cafe.

Night Sky is such a fun font, surrounded by stars and crescent moons. Why not use it in a children's book or on a website aimed at kids?

Stars are tightly clustered together to form the letters of this highly original, delightful font. If you're looking for a font that's unique, this is the one for you.

Sleek, slick, cool and highly professional, Earth is a font fit for the 'space age'. It's perfect for use on promotional flyers for club nights or modern, dance music events.

Similar to the Earth font, Galaxy has a real vintage quality. Like the font used in Star Wars, it looks like it has come straight from the 70s, which is great for use in vintage designs.
You can't help but laugh when you look at this font. Cheesy and pretty ridiculous, its letters are formed from various hairstyles. Not to be taken seriously, however, it could be used to great effect in a tongue-in-cheek design.

Moon Star looks like something from a 60s TV show like Bewitched or The Jetsons. It's really magical and would fit well with 60s/70s-like vintage designs.
So cute, Little Insect is another hand-drawn font ideal for children or companies with a soft, caring image.

Each Animal Caps letter looks like an antique object. While it won't fit with much modern graphic design, it's so imaginative; I just had to include it in this list.
Sea Dreams looks like it's suffered from a degree of coastal erosion itself. Soft and calming, why not use it on the front cover of a suitable novel.
Chunky characters, shrouded in plants and bugs, JF Jungle Rock looks like something out of a classic, tropical arcade game. It's certainly got a hint of caveman about it.
Tom Walker is a blogger and designer working with an online supplier of MFC cartridges, inks and various other print materials to the creative industry. He often writes about innovative advertising and design on the CreativeCloud.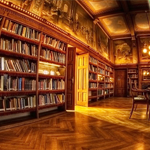 Sometimes, you may find it difficult to look for some of the highest quality photoshop tutorials using search engines. As most of time, almost all tutorials would label themselves to be good, high quality or even the best photoshop tutorial you can find. When searching through all these tutorials, your time is wasted.
In order to save your time, Photoshop Lady come up with Top 50 Stunning Text Effect Photoshop Tutorials. These are selected from our Photoshop users and readers.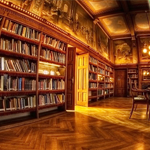 When you have created your own amazing Photoshop tutorials, I am sure you would like to spread the world by submitting them to the Photoshop tutorials sites. However, many of the Photoshop tutorials sites are inactive, and have not been updated for a long time. Only some of the Photoshop tutorials sites can drive you large amount of traffic.
We have selected the following 20 Best Places to Submit Your Photoshop Tutorials. They can gives you nice amount of traffic and a good quality of valid linkback. You can find the "Direct Submission Link" on each of the Photoshop tutorials sites we mentioned. We hope it can make your life easier.
—————- Direct Submission Link —————-
Pixel2Life

Pixel2Life is probably the biggest tutorial search engine on the web, covering the most subjects as well.
—————- Direct Submission Link —————-
Good-Tutorials
Good-Tutorials is the largest source of tutorials on the web today. It has been featured on the BBC, SkyNews, TechTV (now G4), in the British magazine iCreate, PC World, and has been linked to by thousands of sites, blogs and forums. Since its start in 2002, it has been designed, coded, and loved by Zach Holman.
—————- Direct Submission Link —————-
Design Bump
Design Bump isn't just a tutorial website, rather a general design resources depository. Covering subjects such as: Web Design, Tutorials, Flash, Business, Programming, WordPress and much more!
—————- Direct Submission Link —————-
Psdtuts+

Psdtuts+ is a blog/Photoshop site made to house and showcase some of the best Photoshop tutorials around. We publish tutorials that not only produce great graphics and effects, but explain the techniques behind them in a friendly, approachable manner.
—————- Direct Submission Link —————-
PSLover

One of the bigger Photoshop tutorial databases on the web, PSLover has been arond for quite a while now and is still going strong.
—————- Direct Submission Link —————-
Tutorialvault.net

Tutorialvault.net focuses on collecting and archiving the best graphic and coding tutorials on the internet. While a large part of our database features tutorials from the Adobe Family of programs, we also have a vast list of CSS, PHP and 3D tutorials.
—————- Direct Submission Link —————-
TutorialsGarden

Covering many subjects extensively, such as: 3D Studio Max, CSS, Fireworks, Flash, Gimp, Photoshop and more.
—————- Direct Submission Link —————-
Tutorial Outpost

Tutorial Outpost was started in November 2003 by Josh Pigford initially as a project to learn web development. It quickly turned in to much more as being one of the first major tutorial portals around. It has expanded in to many more categories past the initial Photoshop Tutorials and is now visited by more than 125,000 people each and every month.
—————- Direct Submission Link —————-
Tutorials Expert

Covering subjects of: 2D graphics, 3D graphics, audio editing, business applications, databases and more.
—————- Direct Submission Link —————-
Photoshop Roadmap

A brilliant collection of Photoshop tutorials, brushes, resources and plenty more.
—————- Direct Submission Link —————-
FSTutorials
A beautiful depository for Photoshop tutorials, including the following categories: basics, buttons, color effects, designing, drawing, photo effects, special effects, text effects, textures and web graphics.
—————- Direct Submission Link —————-
TutorialMix

Covering topics on the following: 3DS Max, Photoshop, ASP, Cinema 4D, Dreamweaver, Illustrator and many more.
—————- Direct Submission Link —————-
Tutorial-Index
One of the younger but larger collections of tutorials on the web. Tutorial-Index covers the following subjects: Photoshop, Flash, PHP, Unix, Javascript and many more.
—————- Direct Submission Link —————-
TutorialKit

Covering many popular categories, including: Photo Correction, Special Effects, Text Effects, 3D Effects, Web Layouts and Graphic Design.
—————- Direct Submission Link —————-
Tutorialized

One of the oldest tutorial databases, Tutorialized has been around since the beginning.
—————- Direct Submission Link —————-
Total Tutorials

Covering tutorials on Photoshop, 3D Studio Max and Cinema 4D, Total Tutorials has been in the game for a very long time.
—————- Direct Submission Link —————-
Tutorial Center
Just some of the categories that Tutorial Center covers: Photoshop, Illustrator, InDesign, Blender, CSS and more.
—————- Direct Submission Link —————-
Kaoz-Tutorials

Covering the following subjects in some depth: Photoshop, Flash, HTML and CSS, Javascript and PHP.
—————- Direct Submission Link —————-
CG Links

CG Links covers 3D & 2D files, tutorials, books, plug-ins and textures
—————- Direct Submission Link —————-
CGTutorials.com

CG Tutorials is becoming one of the fastest growing directories of computer graphics tutorials. We seek to index all computer graphics tutorials in order to give them publicity and to give everyone an easy way to find the tutorial they seek.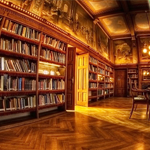 3D Spiral Flash Gallery Giveaway Contest

Introduction
The 3D Spiral is a Flash gallery component that displays images on an interactive 3D rotating spiral using the Papervision3D engine.
To obtain different layouts by changing the height and width of the spiral, the viewer can scroll, move up/down and zoom the spiral freely. It includes customizable opening and closing animation styles and a built-in preloader for seamless transitions between thumbs and large images.
Giveaway Contest
Flashloaded offers Photoshop Lady 3 free 3D Spiral Flash Gallery Licenses and each of this currently costs $49.95. We have decided to give away these to our readers. I am sure you would love it and benefit from it a lot.
To participate, you can simply make a post on our Photoshop Forums. And we will draw 3 outstanding posts on 18th Nov 2008. Act quickly and don't miss this chance to win the new generation flash gallery component.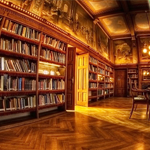 Script fonts have their issues. They can be bold and brash, yet legible. Or they can be beautifully curvaceous, yet a bit tough to decipher. What you need is a font that's "just right." The perfect balance between the two is the Gioviale typeface from Laura Worthington.
This gorgeous script font includes 300 swashes, more than 1,000 glyphs, 20 ornaments, 20 discretionary ligatures and more! Gioviale is available as both a Desktop font (files delivered in .OTF and .TTF formats) and Web font (supplied as .EOT, .SVG, .TTF, and .WOFF formats). The Desktop version is compatible with both Mac and Windows.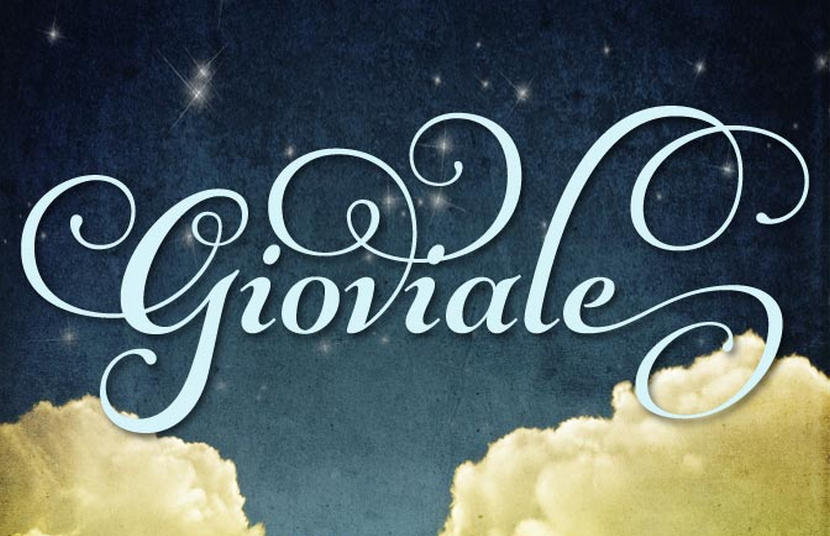 Gioviale normally sells for $37 (for the Desktop version), but for a limited time only, you can get this practical and pretty script font for only $15! That's almost 60% off the regular price! OR get both the Desktop and Web Font versions together for just $22!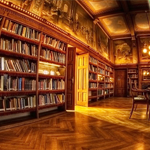 Sometimes, you may find it difficult to look for some of the highest quality photoshop tutorials using search engines. As most of time, almost all tutorials would label themselves to be good, high quality or even the best photoshop tutorial you can find. When searching through all these tutorials, your time is wasted.
In order to save your time, Photoshop Lady come up with Top 10 Icon Design Tutorials in Photoshop. These are selected from our Photoshop users and readers.