Your Favourite Photoshop Tutorials in One Place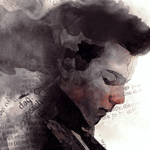 Ink-Effect-for-a-Portrait-using-Photoshop
Under

- Photoshop is recommended for this tutorial -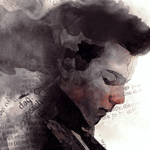 Posters are great avenues to showcase one's creativity. They allow artists to express themselves in countless ways. Posters are designed to be both eye-catching and convey information. The followings will show you some sophisticated artworks printed on quality posters which can admire yourself.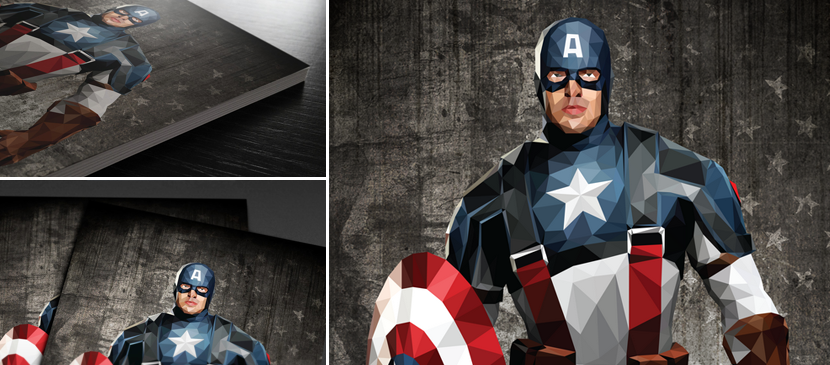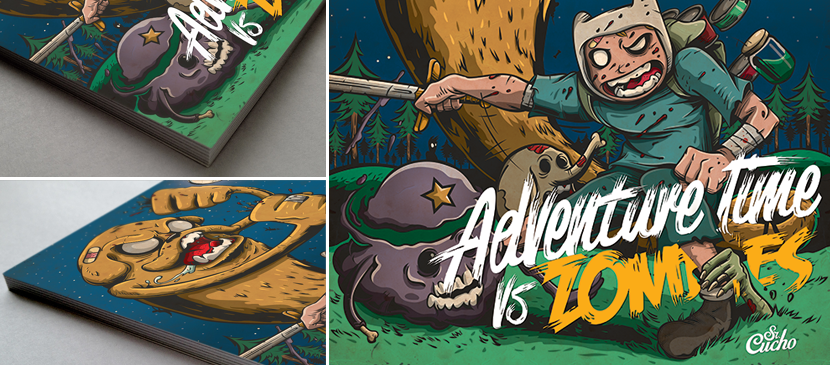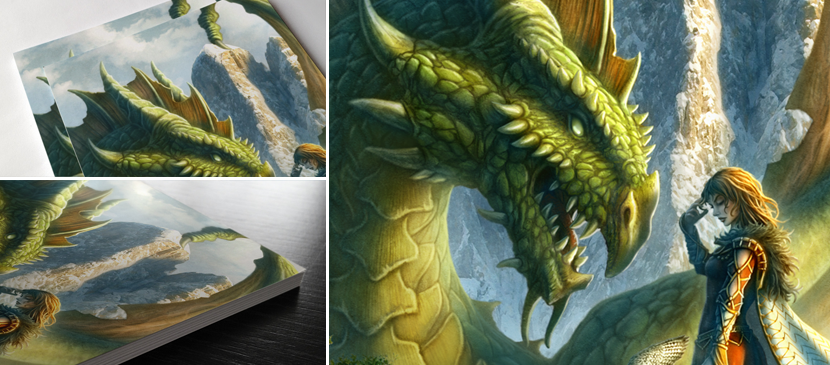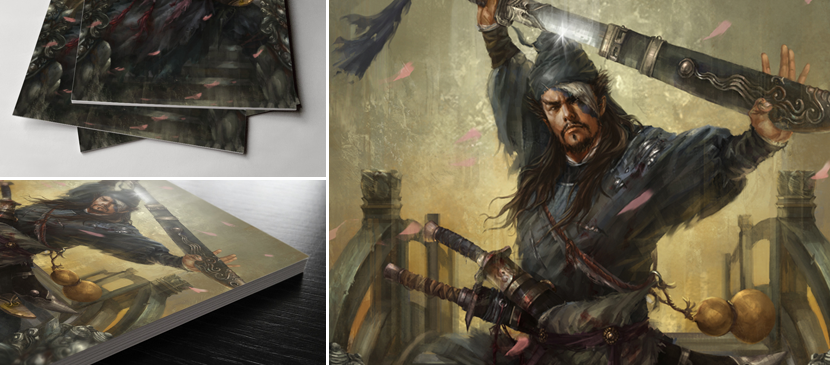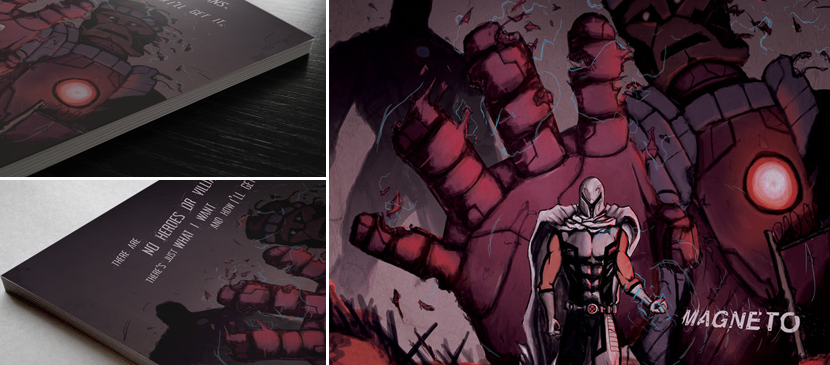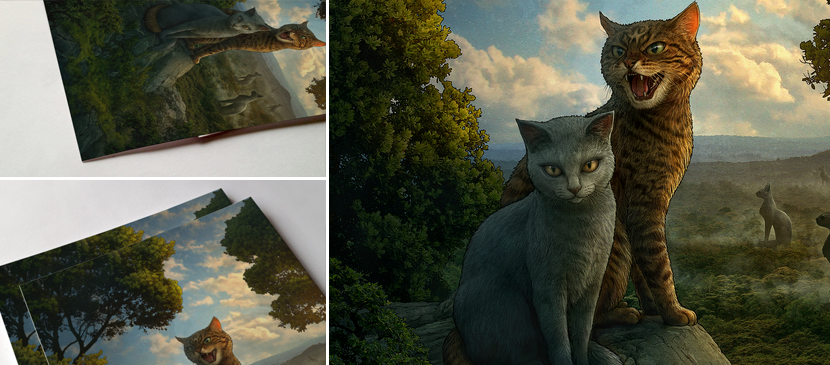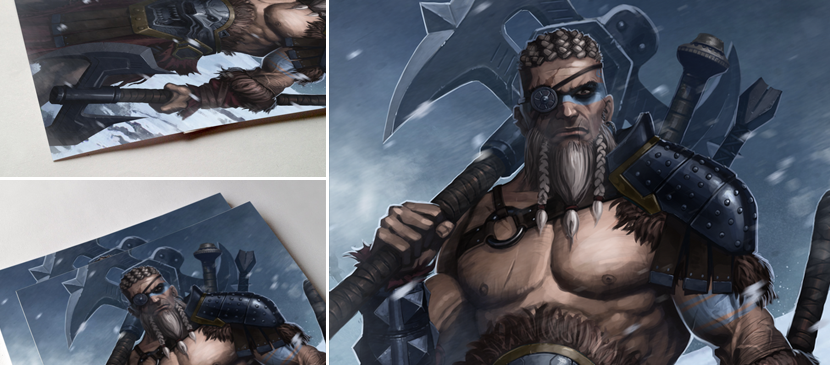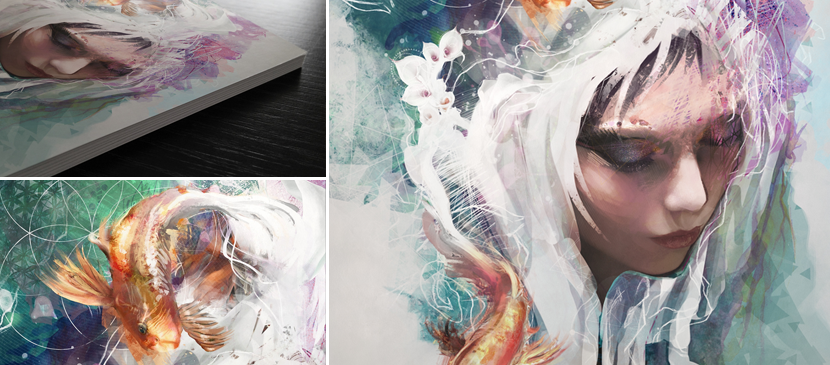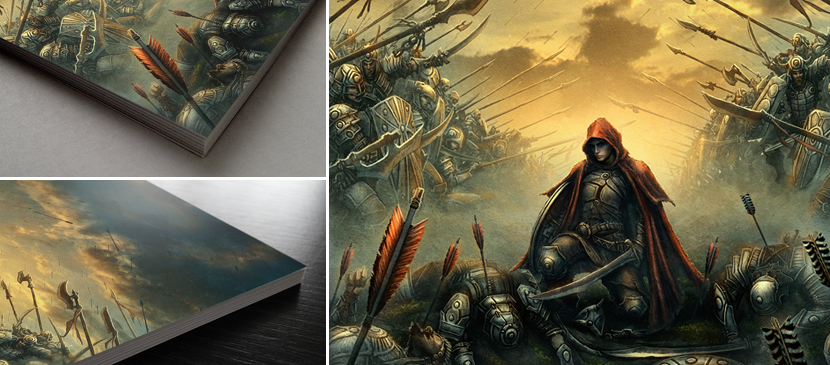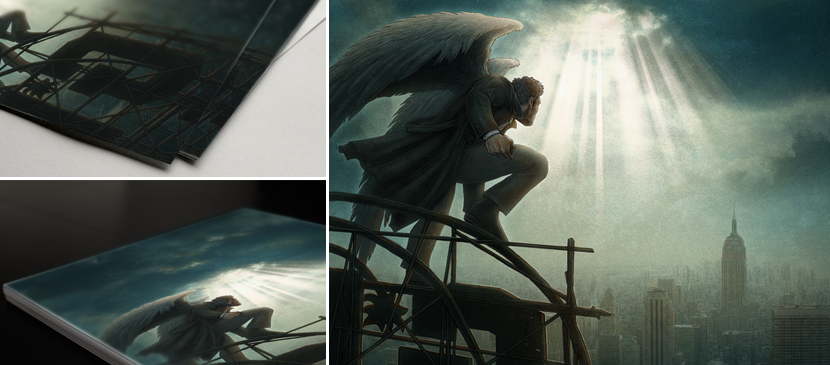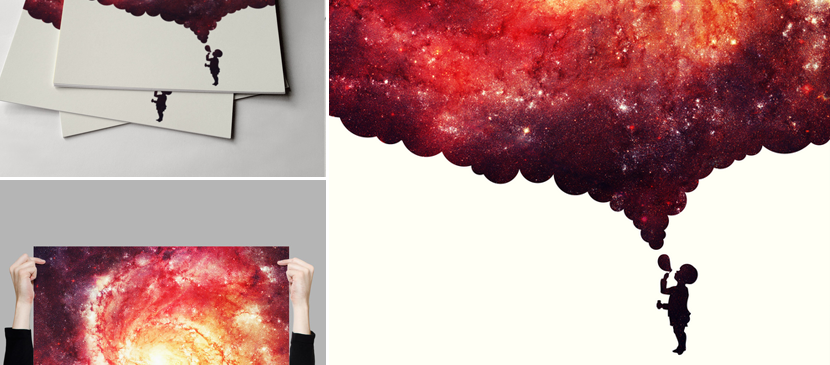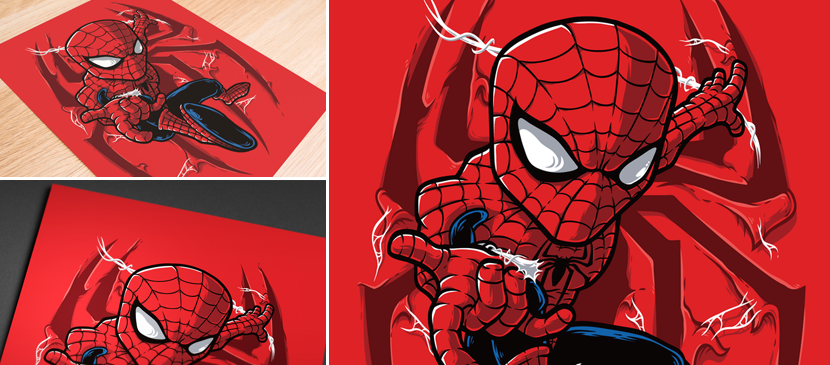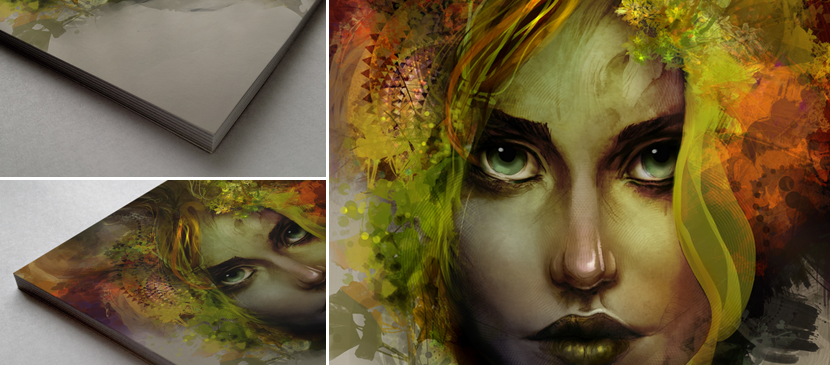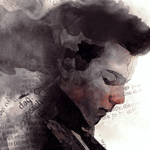 Emi Haze is a calm, quiet, really creative, and inspired perfectionist. For him, everything has its own importance, images, textures, sounds and fragrances.
In his recent works he tried to merge the human body with nature or rather with the four elements of fire, air, water and earth, and even with a fifth esoteric element: the Aristotelian ether, that includes all the others, the essence of celestial bodies, eternal and unchangeable in comparison with the earth as a place of change. The result is the vision of his imaginative world hanging between reality and fantasy, dream and utopia and in which color and sensitivity have the predominant role.
His artwork "Cosmogony Reloaded" is just the outcome of this idea to be part of the Photoshop 25th Anniversary special advertising campaign. "Cosmogony Reloaded" is on the short film which was featured during the Academy Award Oscars 2015 ceremony.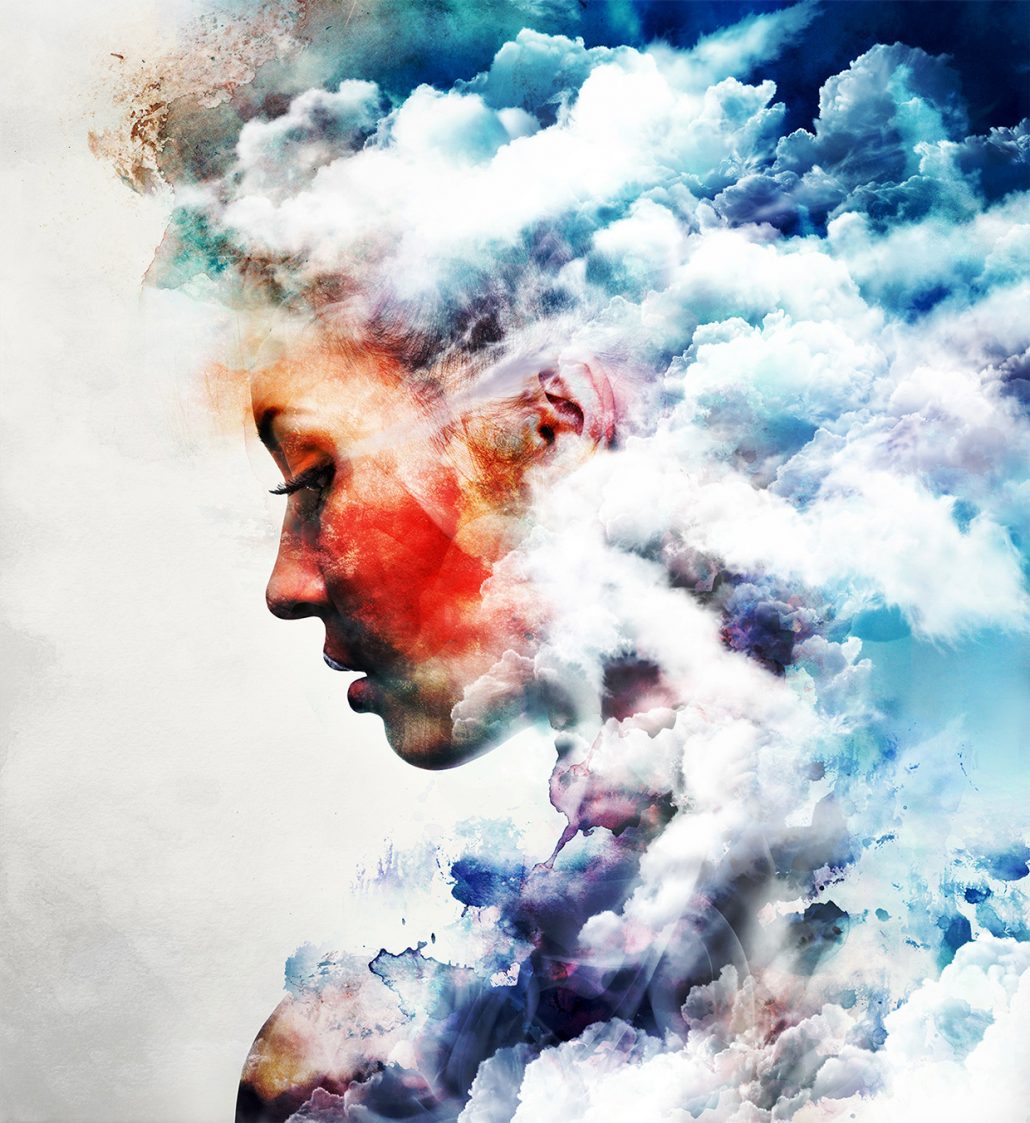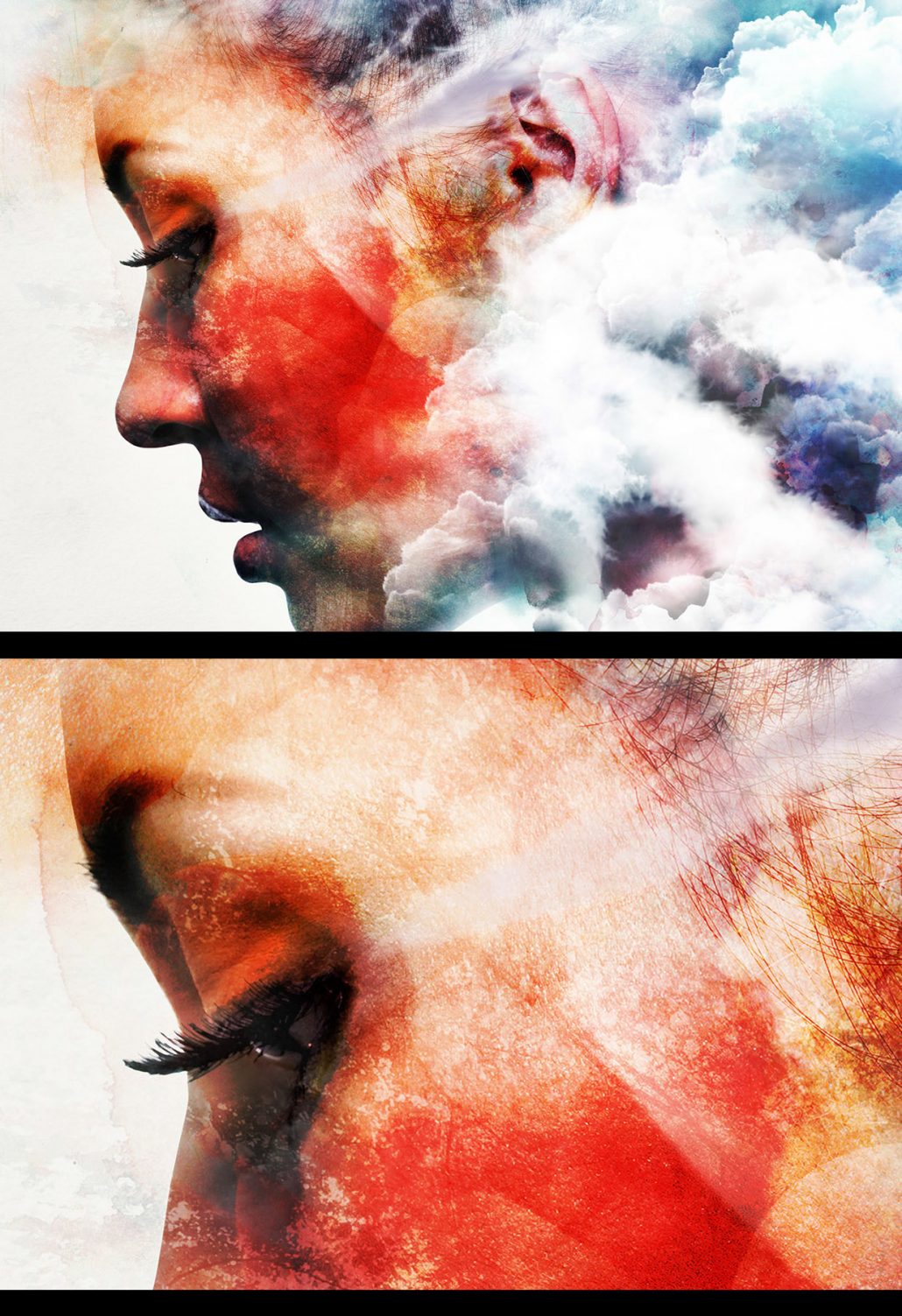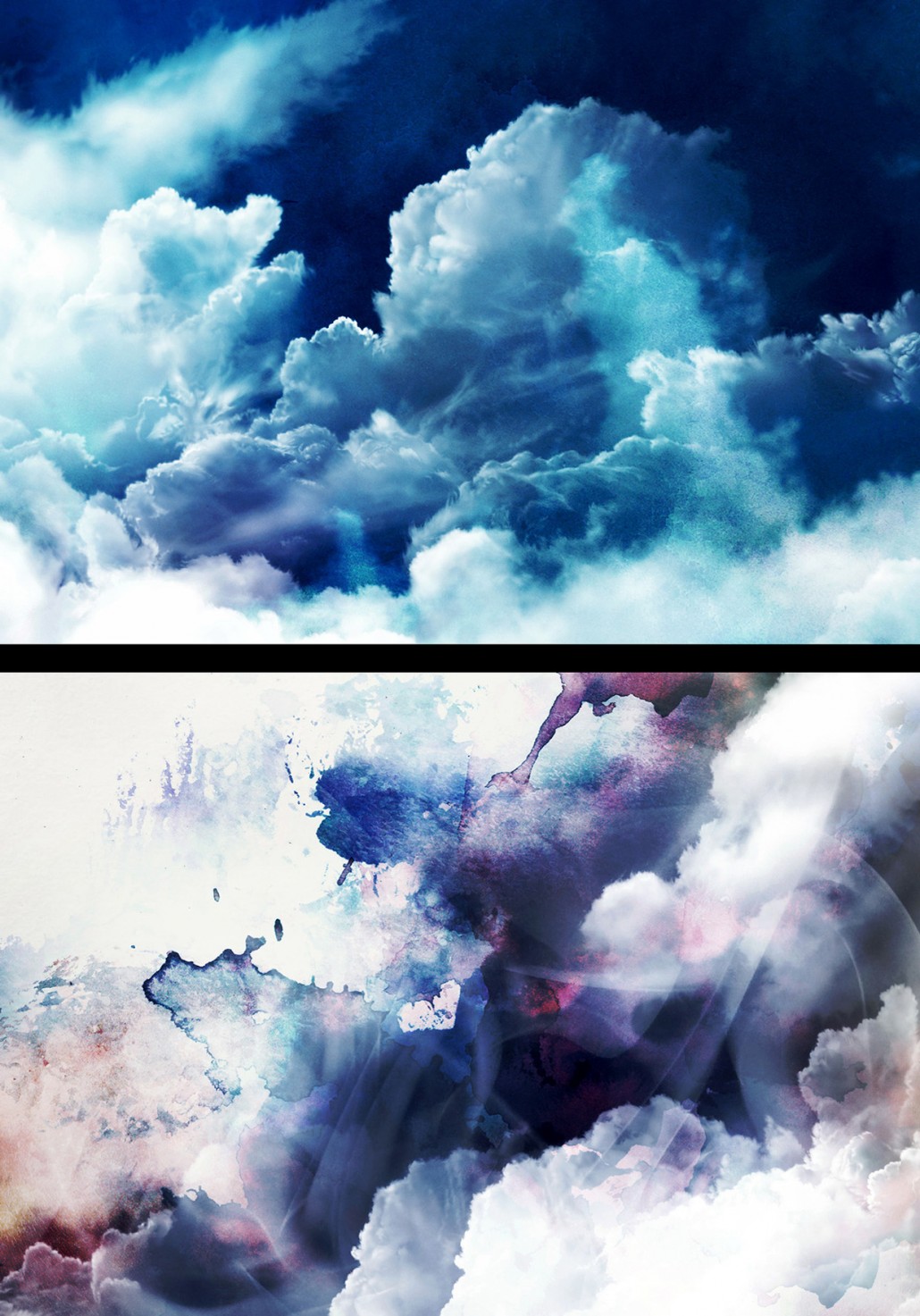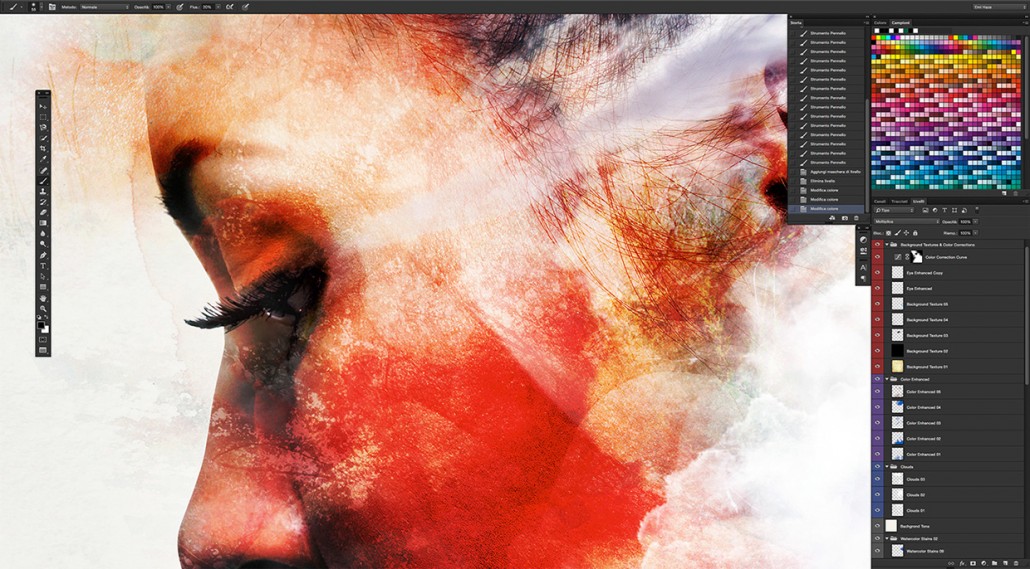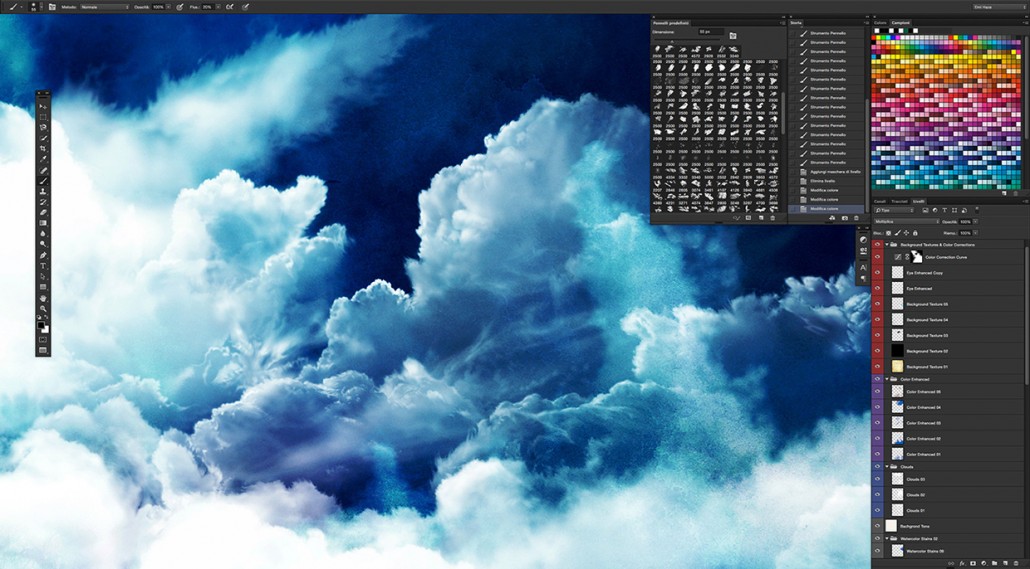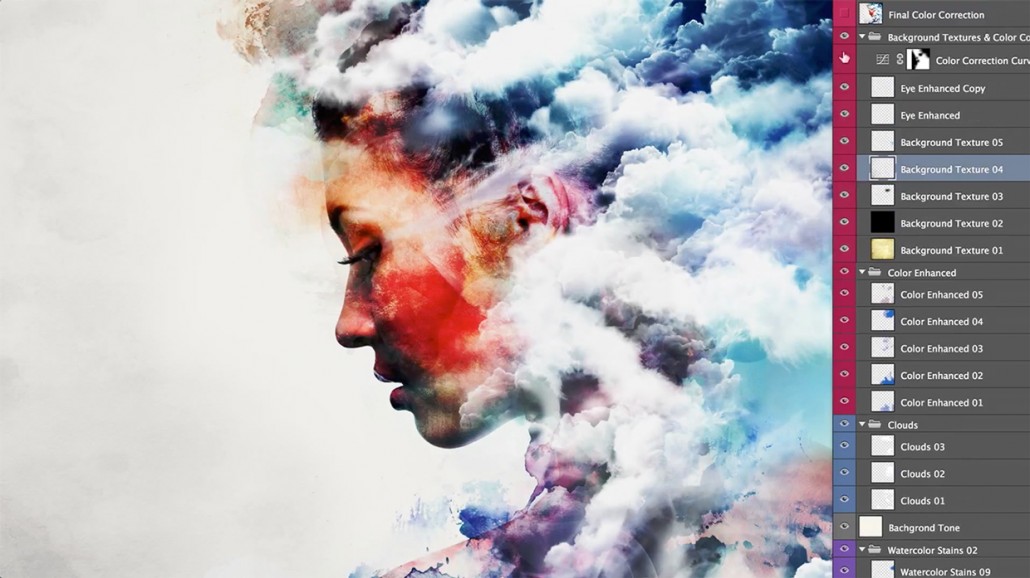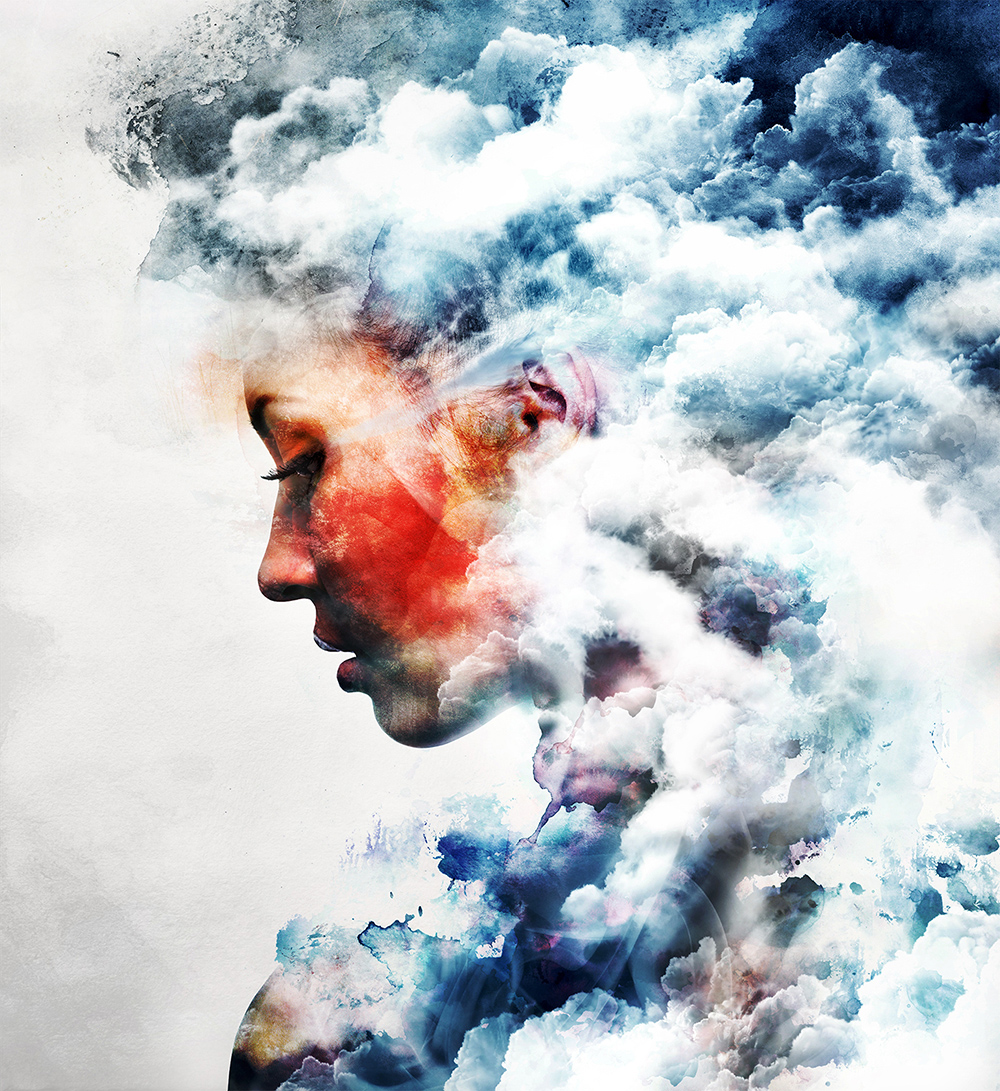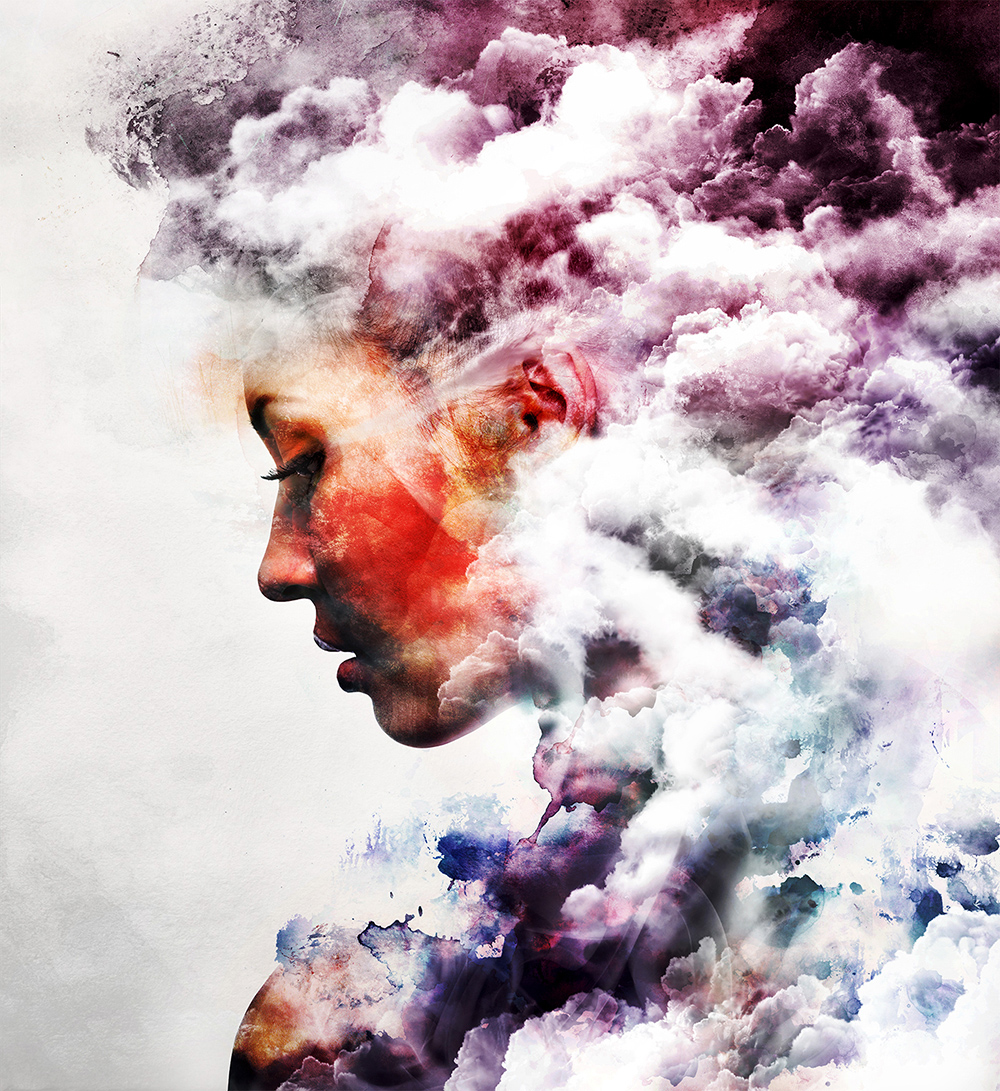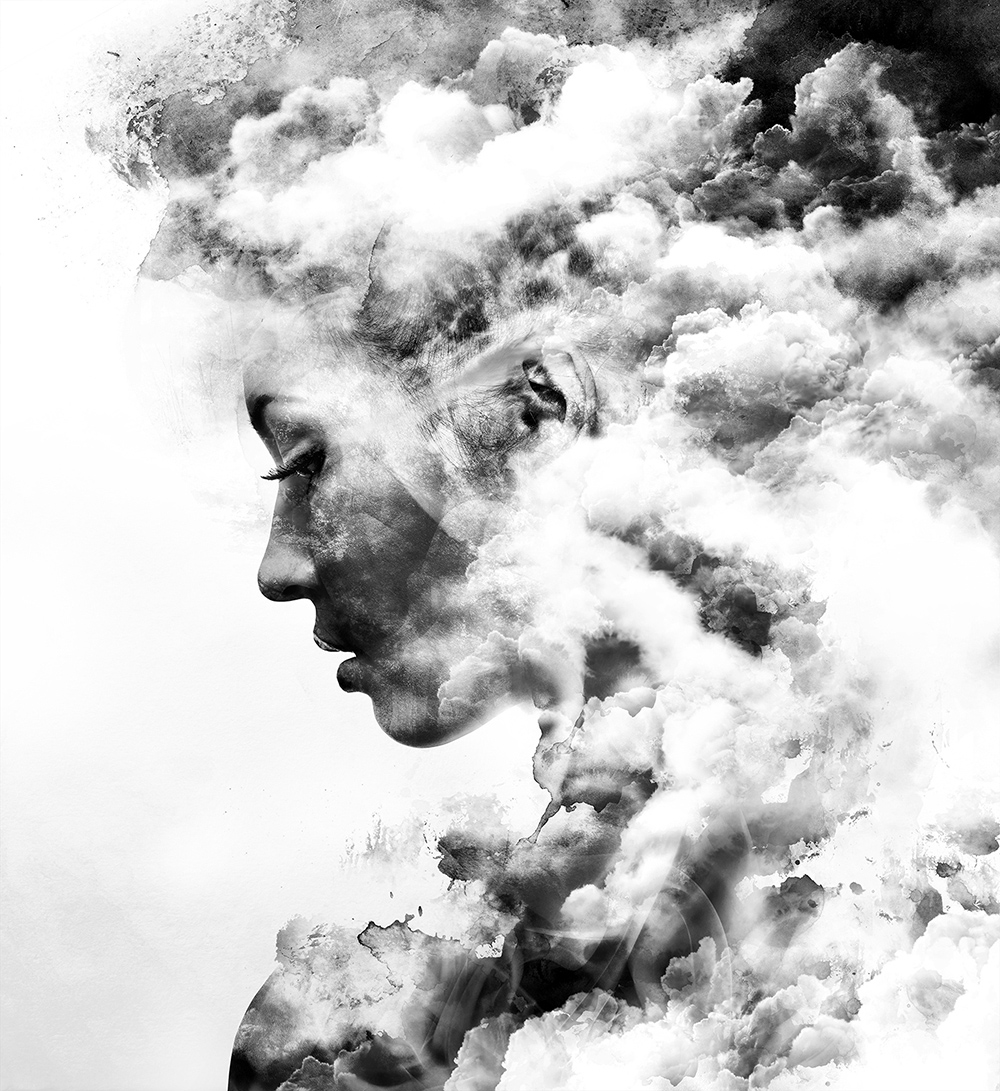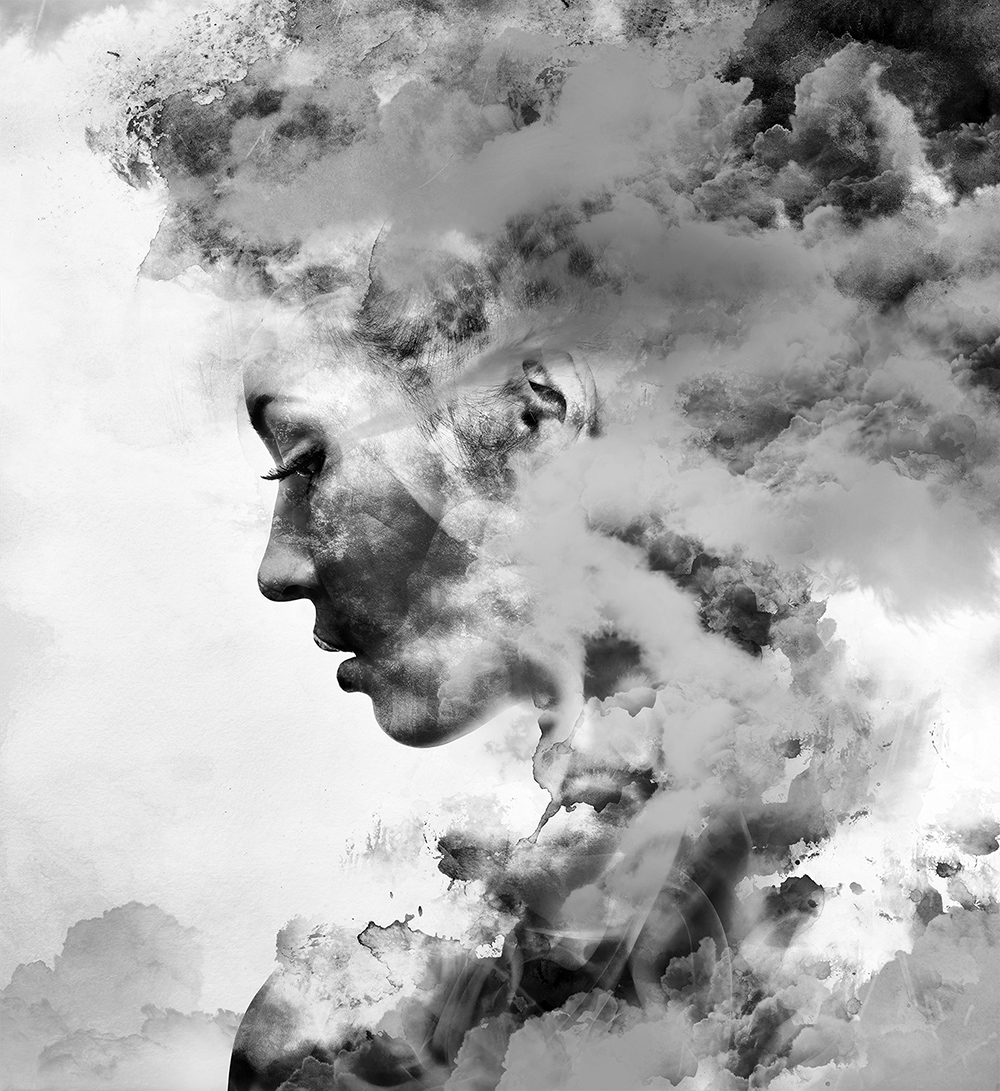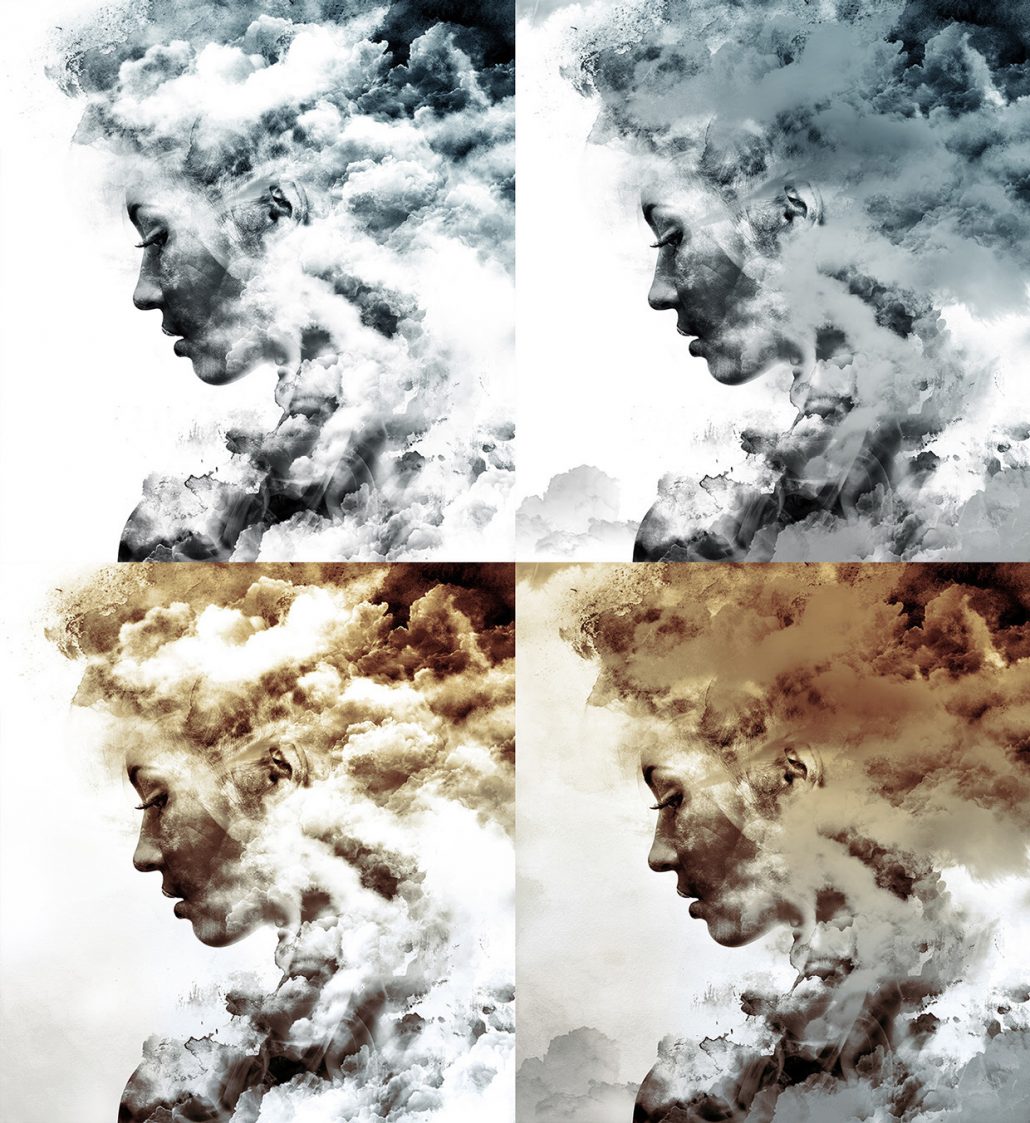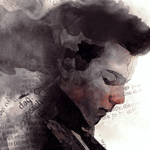 In 1987, Thomas Knoll, a PhD student at the University of Michigan began writing a program on his Macintosh Plus to display grayscale images on a monochrome display. This program, called Display, caught the attention of his brother John Knoll, an Industrial Light & Magic employee, who recommended Thomas turn it into a fully-fledged image editing program. Thomas took a six month break from his studies in 1988 to collaborate with his brother on the program, which had been renamed ImagePro. Later that year, Thomas renamed his program Photoshop.
During this time, John traveled to Silicon Valley and gave a demonstration of the program to engineers at Apple and Russell Brown, art director at Adobe. Both showings were successful, and Adobe decided to purchase the license to distribute in September 1988. While John worked on plug-ins in California, Thomas remained in Ann Arbor writing program code. Photoshop 1.0 was released in 1990 for Macintosh exclusively.
That's the early history of Photoshop. Here we have created The Evolution of Photoshop Infographic, in order to show you the entire history of Photoshop up until now.

About the Author
Dona Collins is an infographic artist, blogger and financial writer at CreditLoan.com. When she is free you can find her on twitter and other times you can find her writing articles for creditloan blog.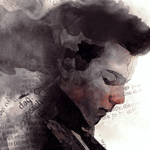 Adam Spizak is senior designer & art director from London, United Kingdom. He has already shown multiple marvelous works created on his own website.
Adam Spizak made this piece of art with photoshop. He shows simple and easy steps here. As for the theme, he explains in his words, "Cold is the water It freezes your already cold mind Already cold, cold mind And death is at your doorstair And it will steal your innocence But it will not steal your substance". He is expressing the connection among coldness, death and fragment of life. Using a shattered mirror effect with the dark blue background, the theme presents itself naturally.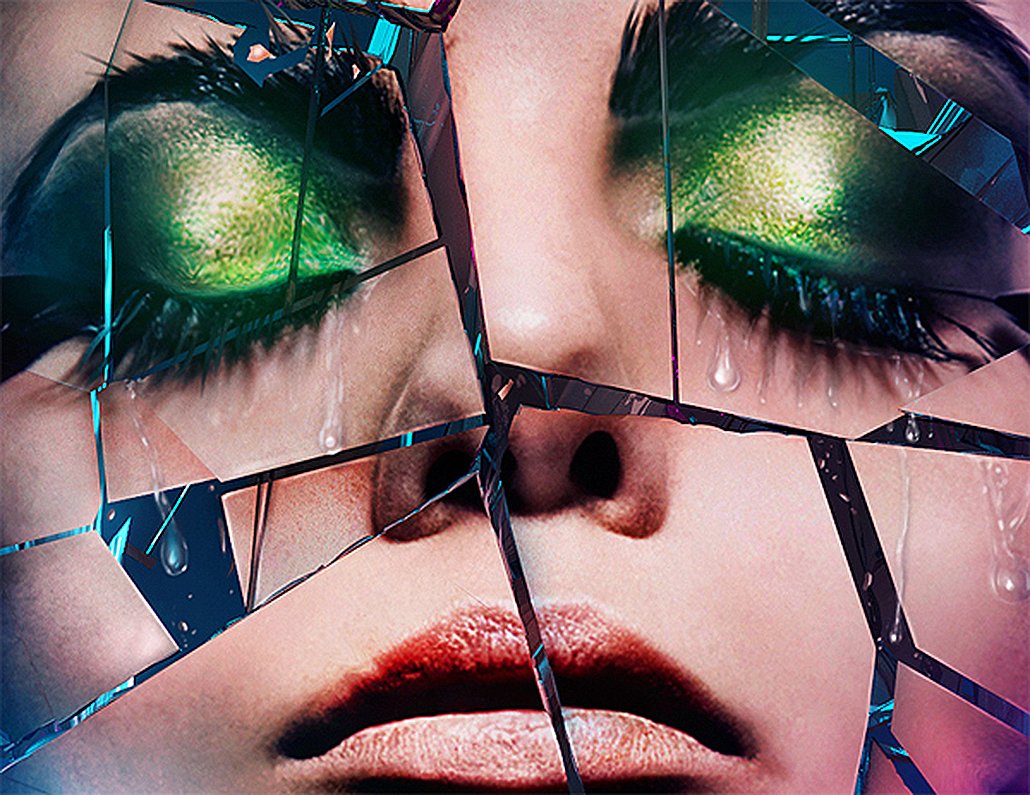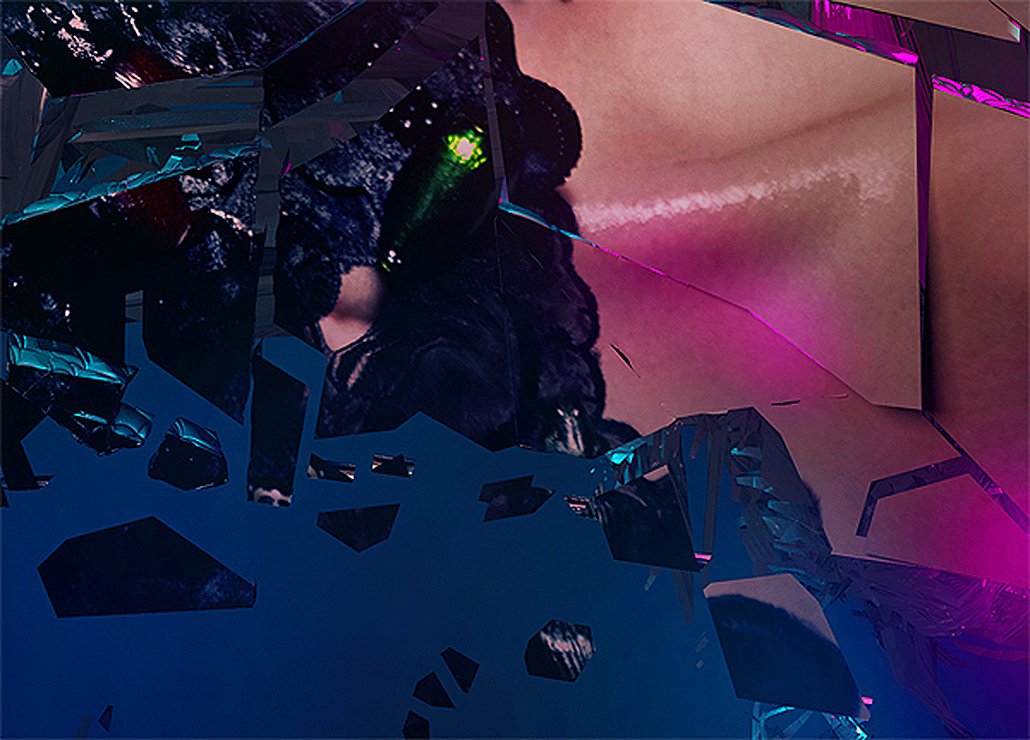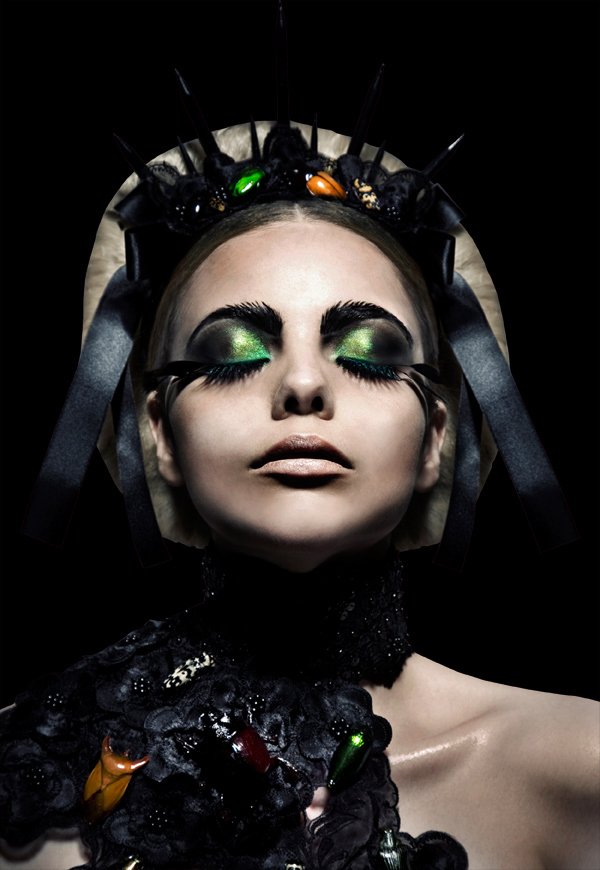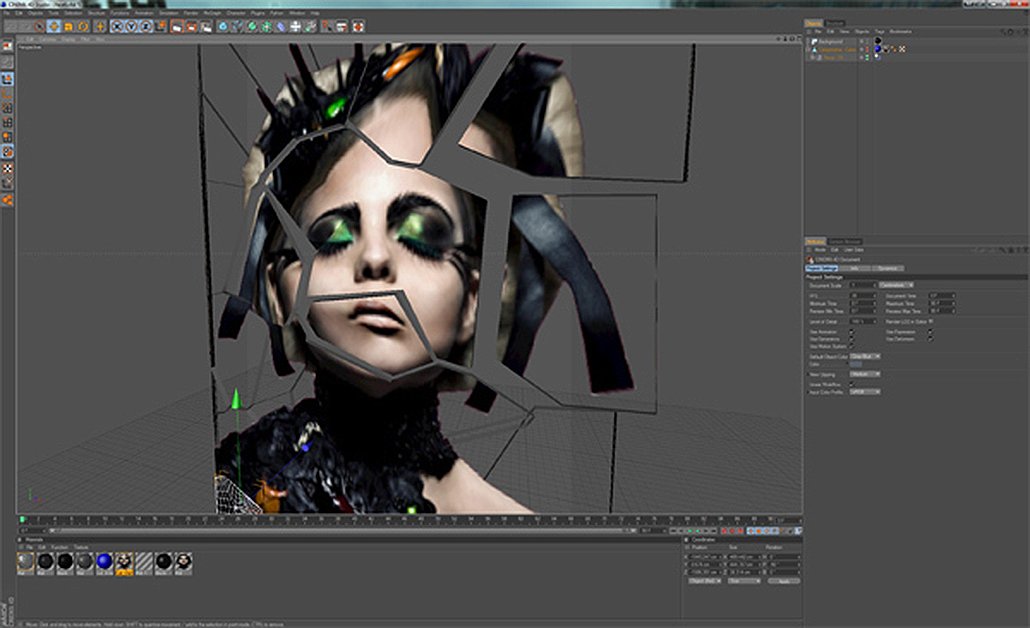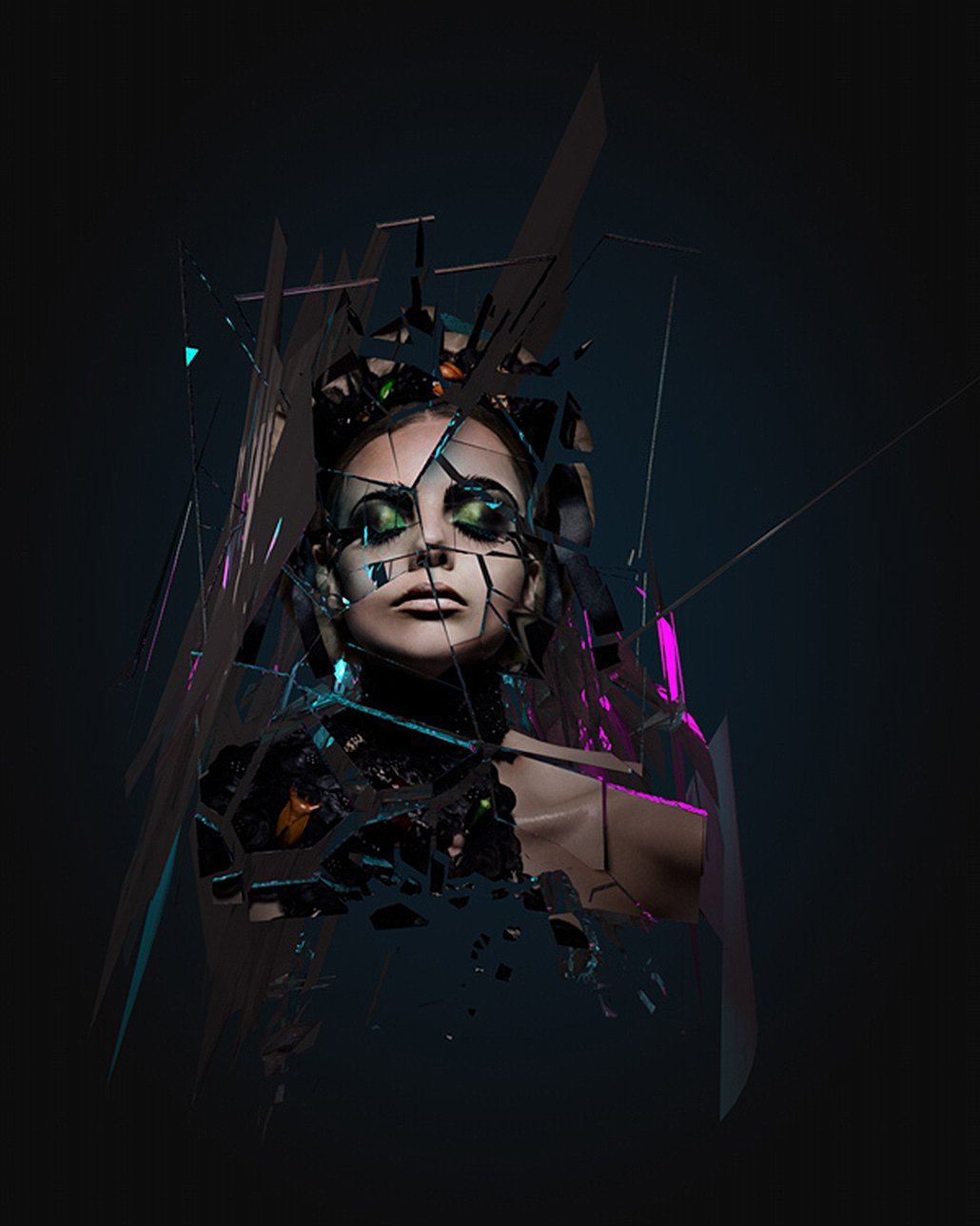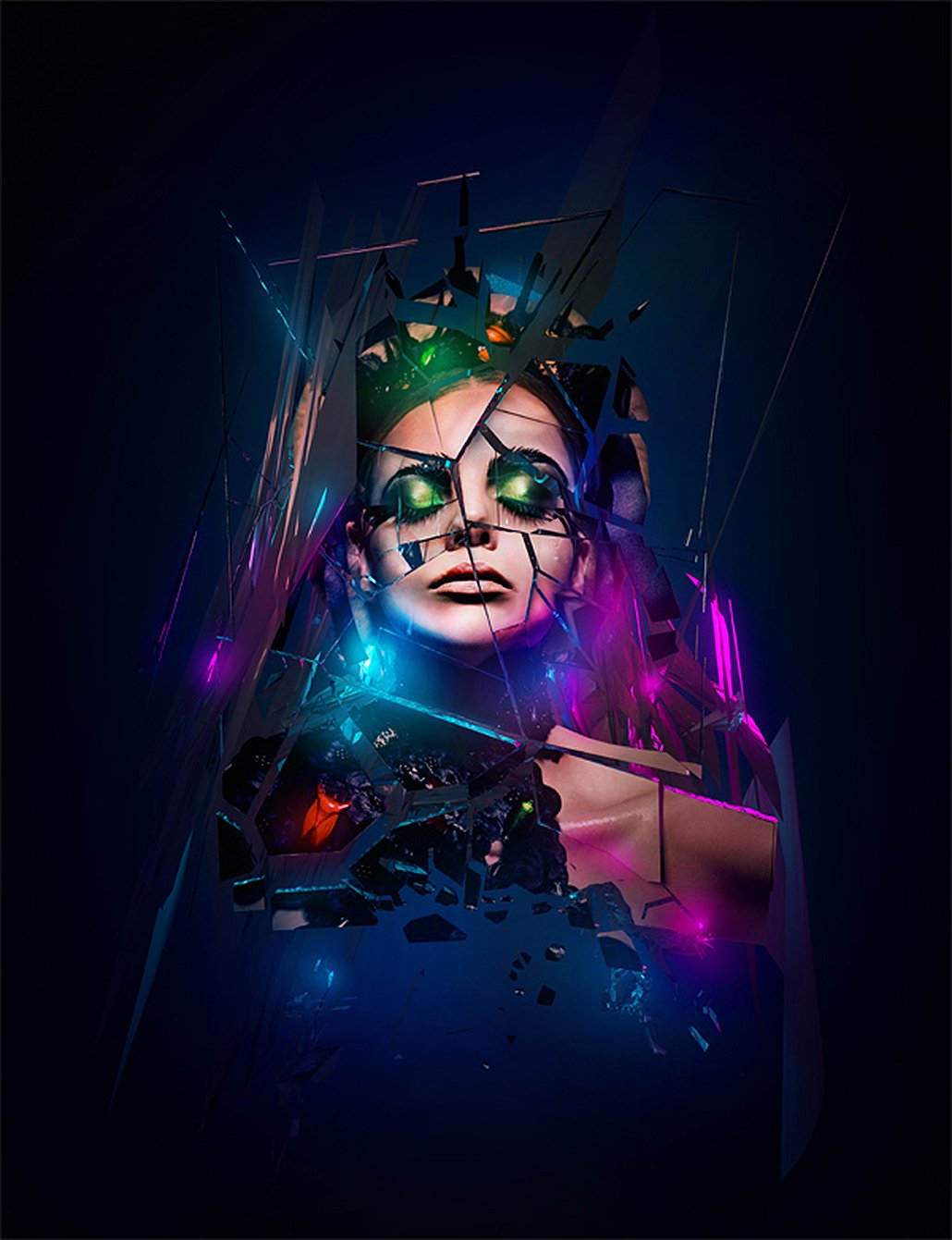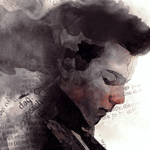 "Skull" is Colombian digital artist Santiago Betancur Salazar's last project. Salazar has his own website, which exhibits his fabulous works with different styles. The reason why he presents his "Skull" here is he loves skull, so he shares his works.
Photos belows generally show Salazar's working process with "Skull" by Photoshop. Skull itself is terrific enough, and Salazar created this "Skull" with creepy grey metal effects. The exquisite vein and muscle details prove Salazar's skills and attitude. No matter seeing from the front or from the profile, Salazar's Skull is naturally mixed together with its background, a grey metal skull emerging from its gray tenacious and unbreakable background.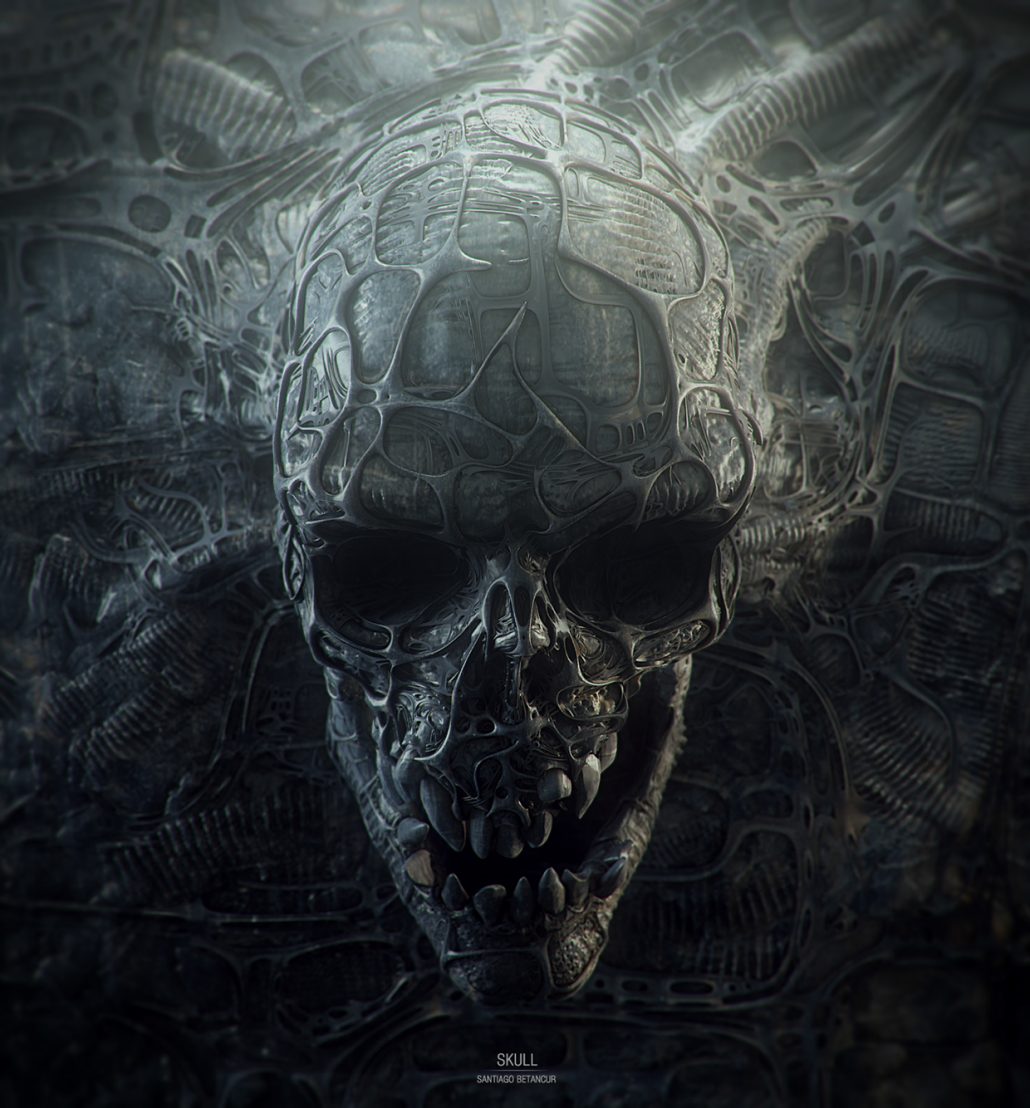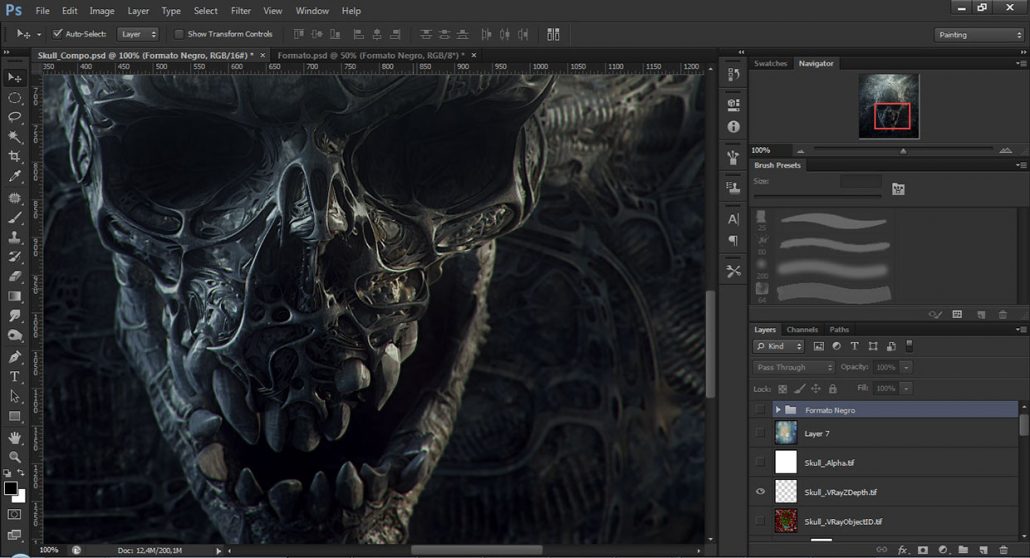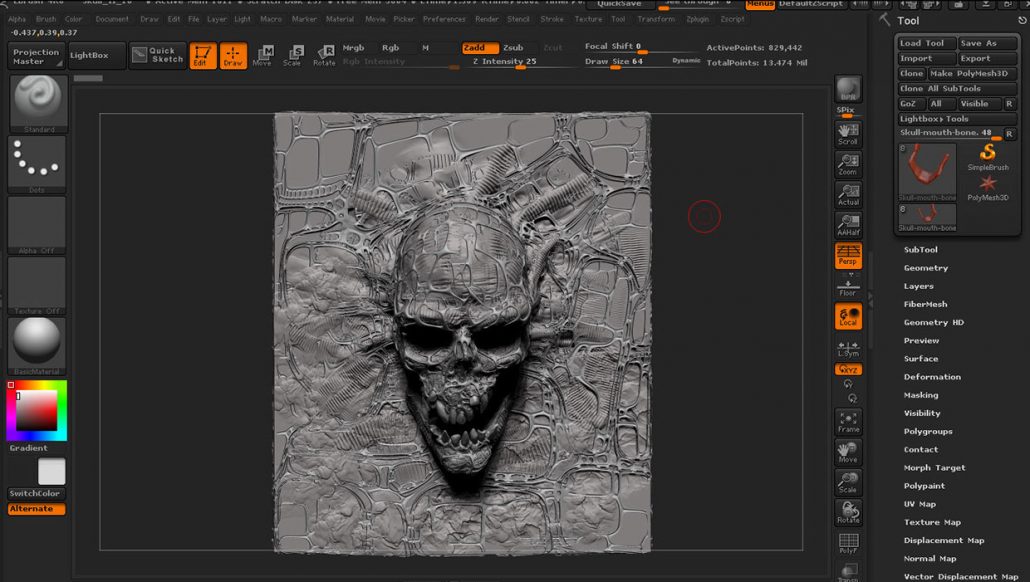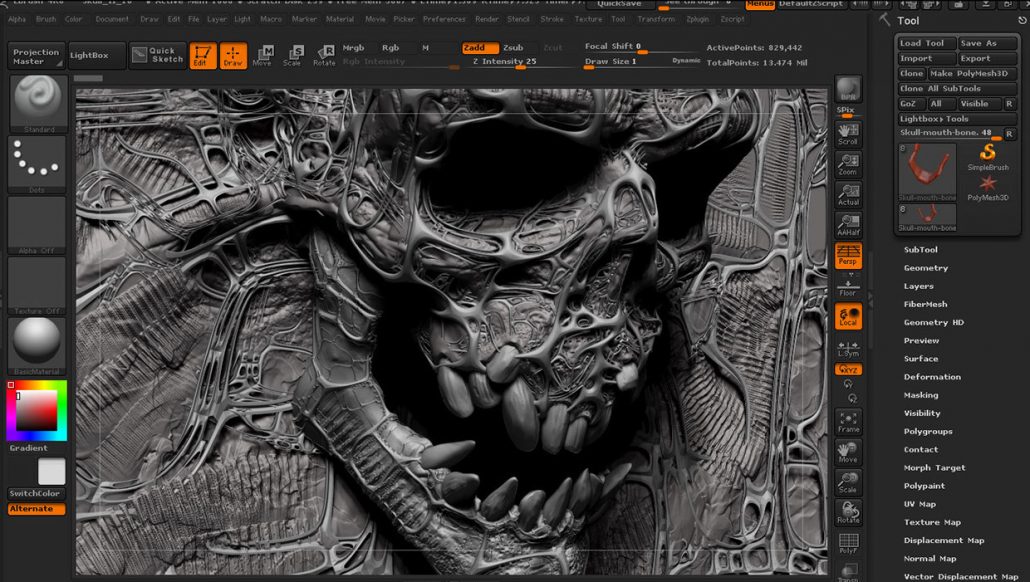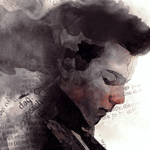 We are happy to announce another massive giveaway from Inky Deals that comes with a free pack of premium resources worth $66. The freebie is sent to the email address you use to enter the contest and is part of The Epic Bundle: $20,048 worth of Top-Quality Resources – From $49.
About Inky Deals
Inky Deals is the place to go if you want premium resources at unbeatable prices whether you're a graphic or web designer, developer, or business owner looking to improve yourself and your work. They're the only ones who offer a 200% money back guarantee on every product. This means that if you're not happy with it, you get your money back and you also get to keep the product.
Take advantage of this opportunity to win an 11" MackBook Air and 1 of the 10 Epic Bundles: $20,048 worth of Top-Quality Resources – From $49!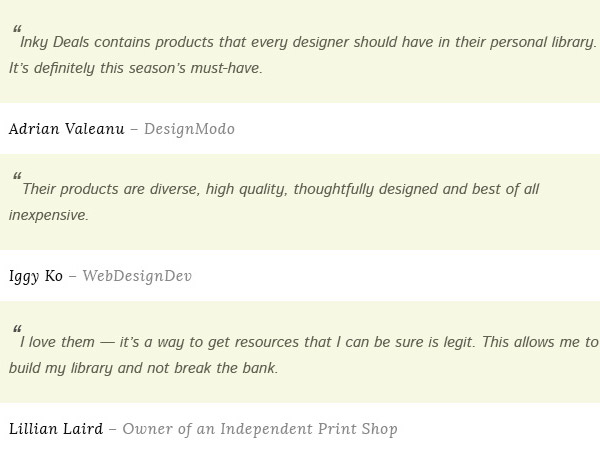 What Can You Win?
You'll get a surprise free pack of premium resources worth $66 sent to the email address you use to enter the contest. Take a look at what's inside the The Epic Bundle: $20,048 worth of Top-Quality Resources – From $49: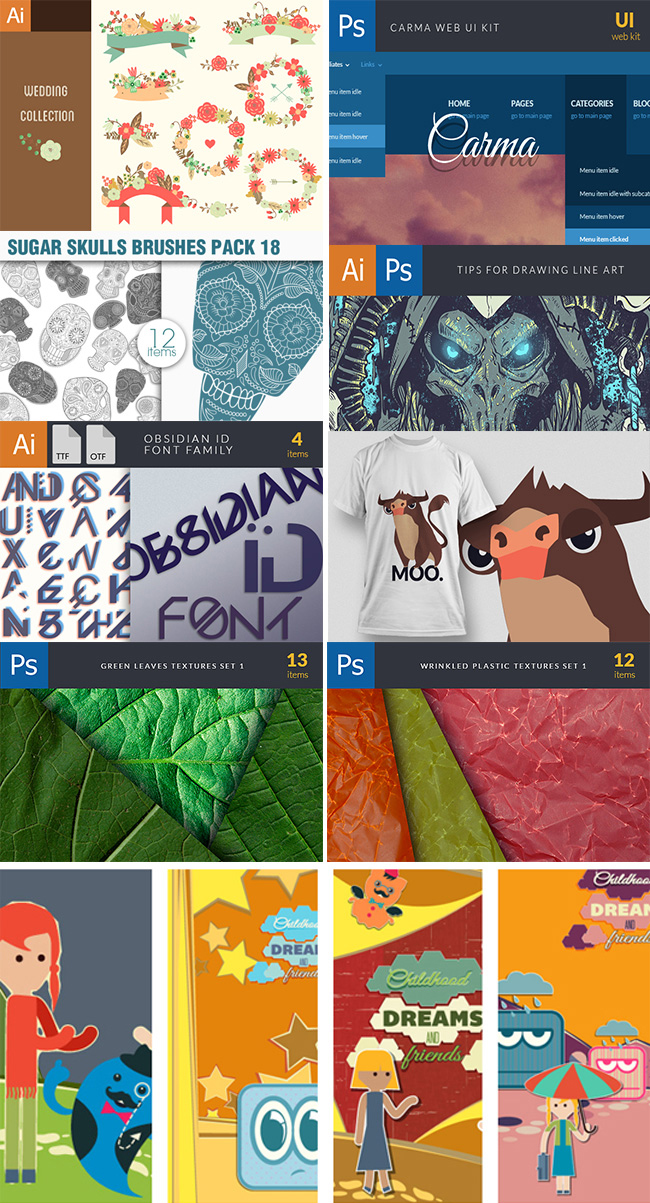 10 lucky winners will be chosen from the list of participants and each one of them will win a free copy of The Epic Bundle: $20,048 worth of Top-Quality Resources – From $49. One of the 10 winners will also take home an 11" MacBook Air!
How to Enter the Giveaway:
To enter the giveaway, please use the widget below. You can gain more entries by leaving a comment, tweeting about the giveaway and sharing it with your friends.
a Rafflecopter giveaway

Thank you for participating, you're now part of Inky's extended design family! Sit tight, because you've just embarked alongside 300,000 of your peers on a ship that will lead you to great professional and personal development.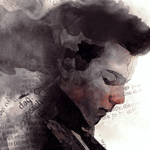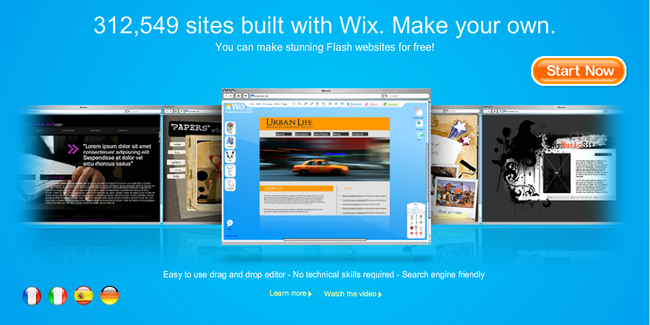 Introduction
Let's participate to "Wix" get the new generation online technology. With "Wix", you can create your flash website in few minutes.
Who is Wix & What Wix does?
Wix is a power media that provides simple powerful online function to make flash websites, MySpace layouts and variety of online services. Wix has been building up over 300 thousands sites to suit for different kinds of designers or web lovers.
Why choose Wix?
Wix has strong foundation that is able to provide various online services in a professional way. No need to consuming your time to look for different services from different company. You can achieve your quality service in a single point. Especially, you can make your own site by easy drag and drop with its editor. No technical skill is required.
Resources
In addition, you are able to find the comprehensive tips and tutorials in Wix as well as have strong supports from its professional team.
Worldwide Community
Wix has built up a strong worldwide community. In this, you can keep abreast with the latest information about internet. With simply sign up, you can get involved into and enjoy the real experiences sharing.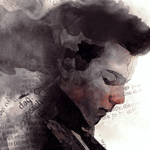 Introduction
Depositphotos is the best source for premium royalty-free stock photos, illustrations and vector art. If you are a designer, advertiser, photo editor, content manager or blogger, they have millions of high-quality photographs and vector images available at affordable prices to fill all your image needs.
Their libraries are updated daily through contributor uploads that are closely scrutinized for quality and originality. Between the protections and the controls, you're assured of finding the highest quality original artwork available anywhere.
It's easy to become a Buyer right now – just Register an account and start buying pictures today! It's easy to become a Seller, too. Register for a Seller account and upload your images for review. Once they are reviewed and approved your images you can start selling and earning right away! The system is designed to reward the best sellers, so whether you're a professional or hobbyist, there's virtually no limit to what you can earn.
Subscription Plans
Subscription plans allow you to download several photos each day, up to your plan limit. Every image you download using any of subscription plans is provided in all JPEG sizes and Vector images. You may purchase subscription plans of many different levels, from 3 days to 12 months, depending on your needs. It is really handy for designers that need stock images frequently.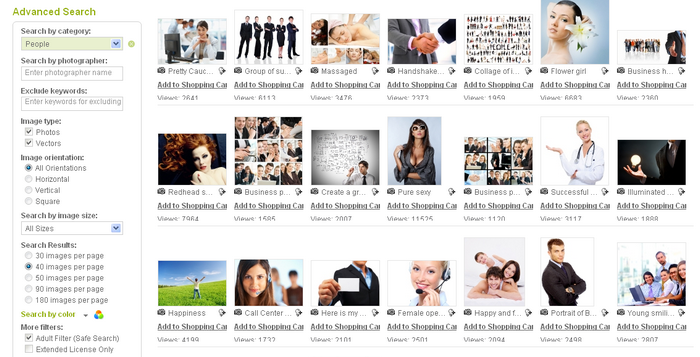 Free Trail
You can also try out their Free Trial Subscription too. You will be able to download any stock photos or vector images you like absolutely free of charge. Depositphotos' Free Trial Subscription allows users to download 5 free stock images per day for 7 days. You can use images downloaded during your Free Trial Subscription for any reason, such as personal projects, websites, blogs, newsletters, journals, advertisements, etc.
Conclusion
Depositphotos is one of the best resources for buying and selling Royalty-free photographs and vector images. Their vast library of imagestock coupled with their wide variety of flexible purchase options makes them the most convenient and profitable tool for designers, artists and photographers