Your Favourite Photoshop Tutorials in One Place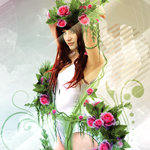 Flower Decoration Techniques for Images in Photoshop
Under

- Photoshop is recommended for this tutorial -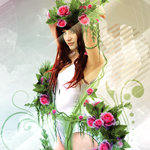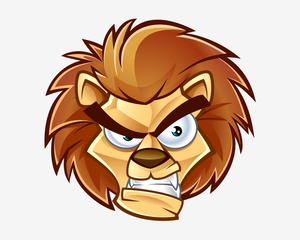 Character & Mascot Logo Design
Andy is a Game Graphic Designer, Illustrator, Mascot Designer. You can get some great Character/Mascot Logo Design for an affordable price.
4 days with 2 revisions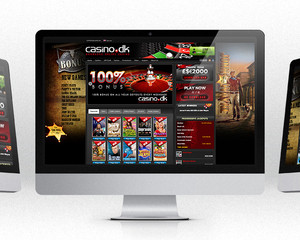 Professional Landing Page Design with SEO
I will design your one page website with an eye for detail and focus on placing the elements in the right place for maximum conversion. I'm sure the end result will be to your satisfaction.
7 days with 5 revisions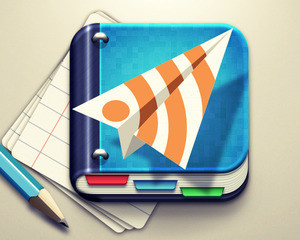 Professional iOS App Icon
I'll help you make an icon for your application gorgeous!I provide high quality designs. It includes 1 PSD file and PNG package with the size 1024, 512, 144, 114, 72, 58, 57, 50, 29px.
4 days with 3 revisions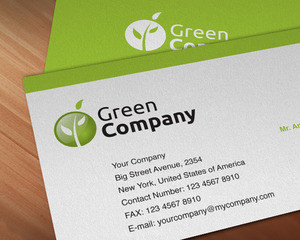 Professional Logo Design + Corporate Identity Manual
You will get Vector logo in Ai, EPS, PSD and JPG formats, 4 color versions (full color positive, full color negative, one color positive, one color negative), 8 page Corporate Identity Guide PDF (usage guidelines, CMYK/RGB colors, Typography, etc).
3 days with 2 revisions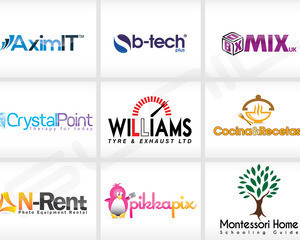 Professional Logo Design
You will get 3 concepts of logos, Set revisions on selected logo, 100% vector logo scalable to any size without loosing resolution, Different file formats for web and print use such as .ai, .eps, .psd, .pdf, jpg, transparent .png
1 day with 5 revisions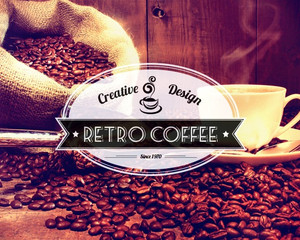 Professional Badges (4 Badges)
You will get 3 concepts of logos, Set revisions on selected logo, 100% vector logo scalable to any size without loosing resolution, Different file formats for web and print use such as .ai, .eps, .psd, .pdf, jpg, transparent .png
4 days with 2 revisions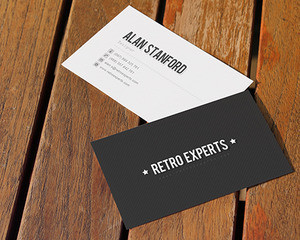 Professional and Unique Business Card Design
You will get a professional, good looking business card, front and back, Ready to print business card! I will provide them in photoshop layered format or any other file format you need.
2 days with 3 revisions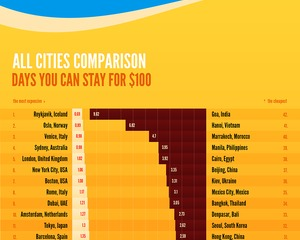 Modern and Clear Infographic
You will get a clean and clear infographics. Everytime build on great font and first look understandable. With your data I provide sketches and after you reconsideration provide a final graphics. I deliver any size of .png and .psd file.
3 days with 2 revisions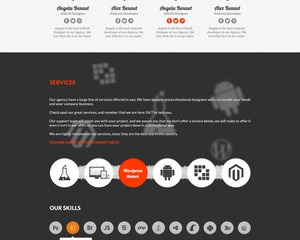 Modern One Page Design
One page website design work i am doing is using 960 grid system format, so the design will be responsive made. Deliverables would be in .psd format and on your request some icons or shapes i use can be done vectorial.
2 days with 4 revisions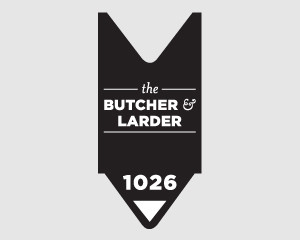 Logo & Brand Identity Design
My process is clean and quick, emails are responded to nearly immediately and revisions are knocked out in no time. Deliverables can be handed off in any file type, but always start in a fully scalable, vector format that can work on everything from a button to a bus.
4 days with 3 revisions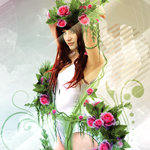 Webydo offers a code-free, fully integrated website design solution for professional web designers. However, what does it take for a designer to start creating sites for their clients? First, after a year, Webydo has become known and widely praised by the creative professional community for their intuitive design studio, feature rich options and ability to continuously develop and add new features for their designers. The best part about all of this is that there is absolutely no code involved.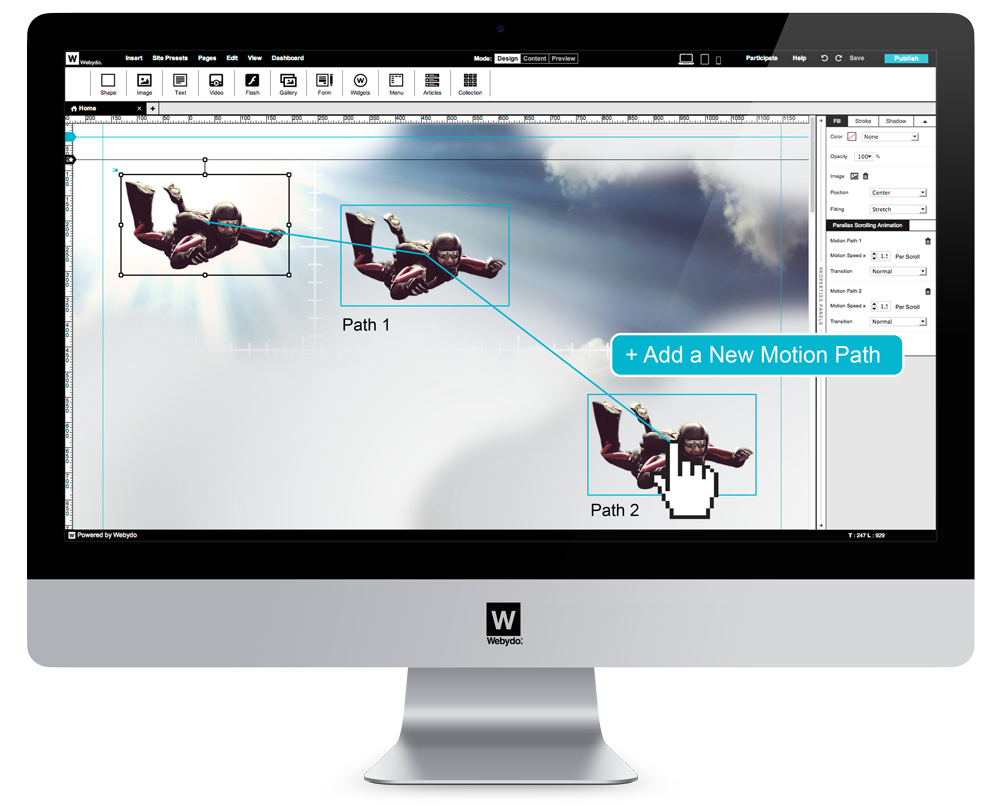 Innovation is piped in through the air vents at Webydo because what the designers are able to accomplish in a year has taken other similar platforms twice the amount of time. The latest and most exciting feature update is Webydo's code-free, Parallax Scrolling Animator. Presently only offered in closed-beta, Webydo is granting access to the first 3,000 designers who sign up. Keep in mind that this is a hot feature and picking up a lot of attention and invites are running out quick, so grab yours before this unique opportunity closes.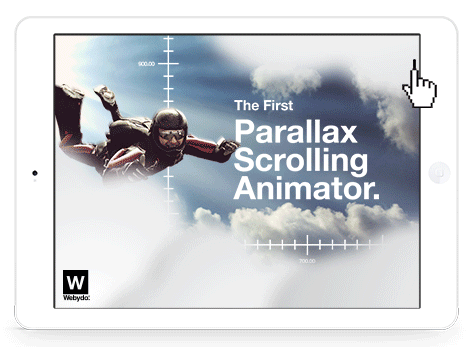 Webydo's mission is to put designers in the driver's seat of every project or task. Good news for designers is that by adding the ability to create a Parallax Scrolling website with their pixel-perfect animator, they can work independently to create and manage websites for their clients that will meet today's hottest web design trends. We have seen some big names recently switch over to parallax scrolling such as Puma and Sony. In addition, designers can work on a site to site basis or upgrade their work load by signing up for the team or agency packages. This allows designers to have more control over their client's websites and growing their design agency.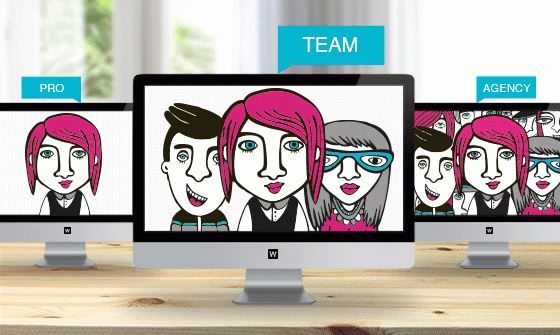 You can place Webydo in the center of your business so that you have the option to do more in less time. It's not going to be the run of the mill website creator. Getting starting is more intuitive for the experienced designer thanks to the familiar layout that is akin to that of Photoshop or InDesign. Shortening the learning curve and getting designers creating sites either right from a blank canvas or to take inspiration from one of the readymade designs or layout options.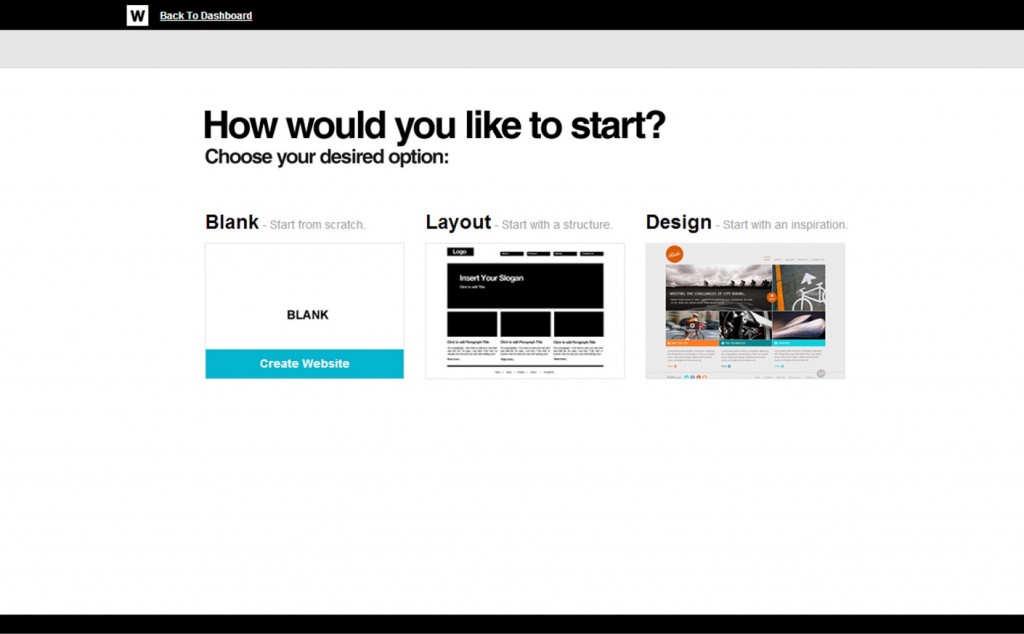 There are some incredible features within this B2B cloud-based design suit. You will be able to create a great looking website from start to finish without using code. You can also bill your clients within the dashboard. When your clients enter the CMS aspect to make any changes to content, they see your logo thanks to the white labeling option, allowing you to not only brand the dashboard but also help clients to see exactly where they are.
The community is really what makes Webydo so unique. The "Participate" page is where designers can propose features and let the community vote. Within a few weeks, the Parallax Scrolling Animator will also be live, which is one of the hottest trends hitting web design right now. In case you're not sure of what this is, it allows depth, movement, and animation to be added when a user scrolls down the length of a web page. Providing an almost 3D affect, that started picking up popularity in video games and then taking off in 2013 by the web design community.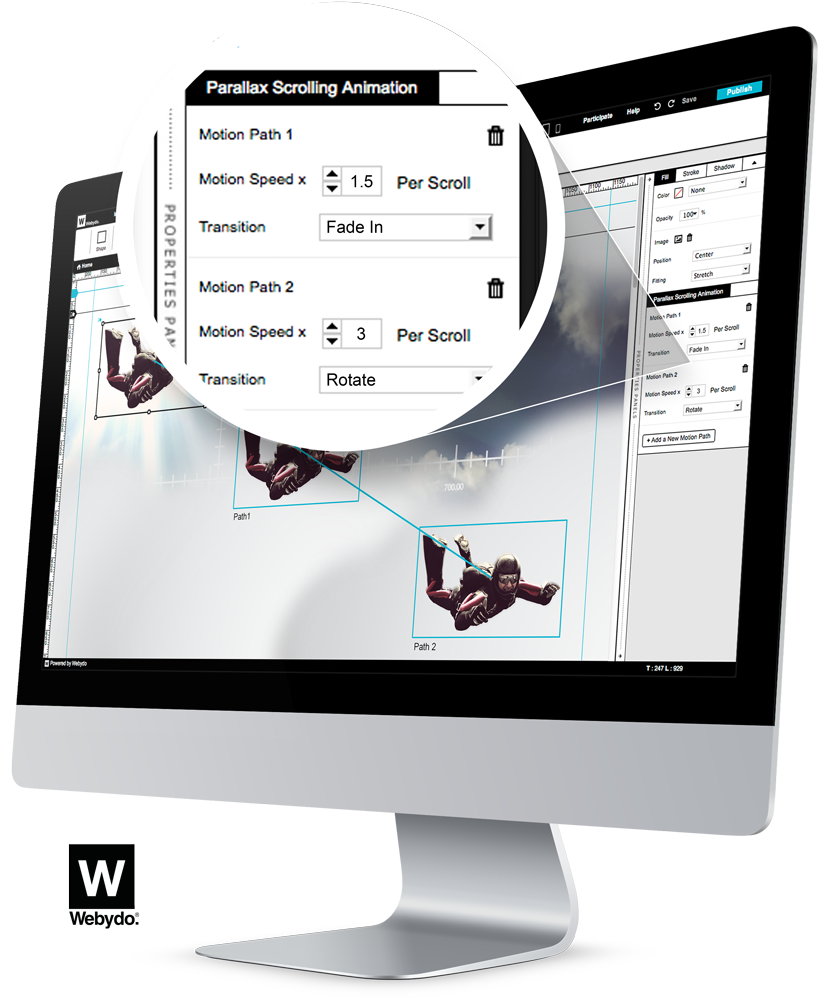 Webydo's closed-beta invites are again available for the first 8,000 designers who sign up and they will have the opportunity to be some of the first to experience the freedom of Parallax Scrolling Animation with Webydo.
This article is presented by Webydo's professional community of designers.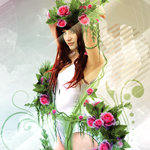 In today's tutorial we will be showing you how to make use of simple elements and colors in Photoshop to get an essentially beautiful outcome. People always over complicate things, that's why we will be having a simple approach towards this large piece. We will be teaching you in a step by step manner and hopefully you can learn something new from this tutorial. Let's get to it.
Tutorial Requirements
Stock: Model Wearing Purple Dress
Brushes: Abstract Glow Brushes by Ro-stock
Elements: Elements Pack
Textures: DSC_0042
Time: 1 Hour
Final Preview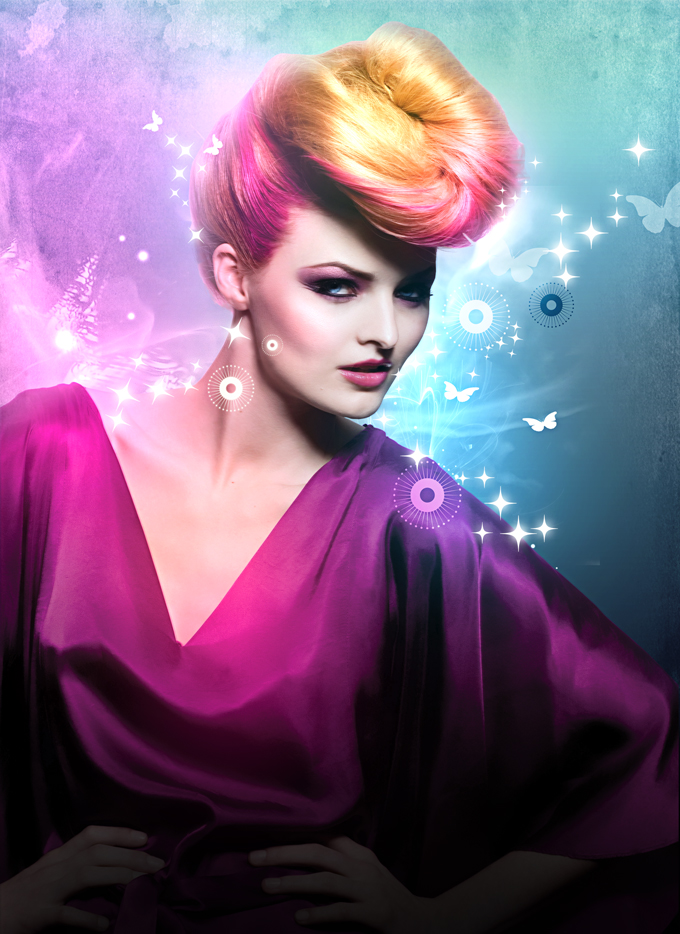 Step 1
The first thing you have to do is decide what stock image you are going to use and what your output size for the large piece is going to be. Are you going to print it in a A3 size or are you going to only use it on the web. In our case we will be making a large enough image to use on the web and in print if necessary. Go ahead and open up Photoshop and then create a new document by going to File>New (CTRL+N) then create a document with the settings below.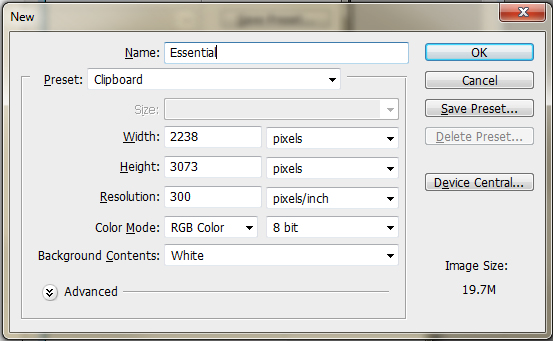 Step 2
Now that you have a blank document in front of you it's time to create your color base for the design. Go to Layer>New Fill Layer>Gradient this will bring up a gradient fill box. Now double click the gradient to setup a new gradient and set the gradient from #3c6c94 to #c0ecf8 (See below) Once you have created your gradient hit OK>OK and then you will see a nice smooth, good looking gradient as your base.
Step 3
Time to make use of the first downloaded texture, it's called DSC_0042 I am not aware who the author of the texture is due to having the texture for quite some time now. Open up the texture and drag it into your canvas. Set the layer's blending mode to Overlay and erase parts of the layer you don't want. Now create a new layer Layer>New>Layer (SHIFT+CTRL+N) and use a big soft brush with the color #6b6b6b and brush over your entire canvas, then set the blending mode to Overlay. Lastly go to Layer>New Adjustment Layer>Gradient Map use the default gradient map, which is Black to White and then set the blending mode to Multiply and the Opacity to 76% This is what you should have below.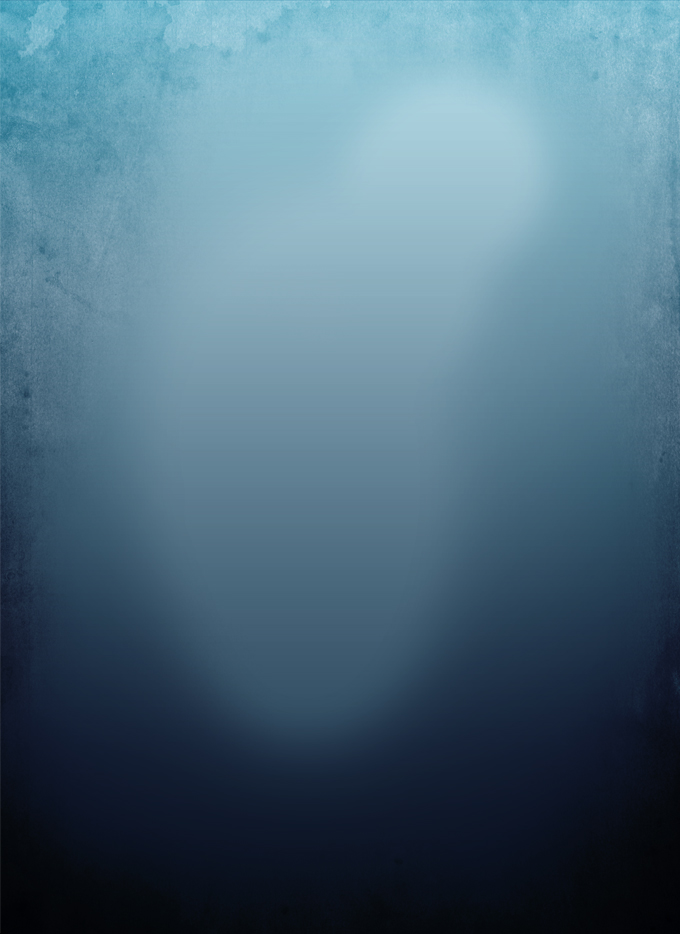 Step 4
Now it's time to bring in our stock photograph, I have chosen to use one from iStock Photo. Open up your model picture in Photoshop and start to remove the background from around your model if you don't know how to do it, follow This Tutorial from Media Militia. Now that you have removed the background from the models picture you can drag your model into your canvas and you should have something like this below.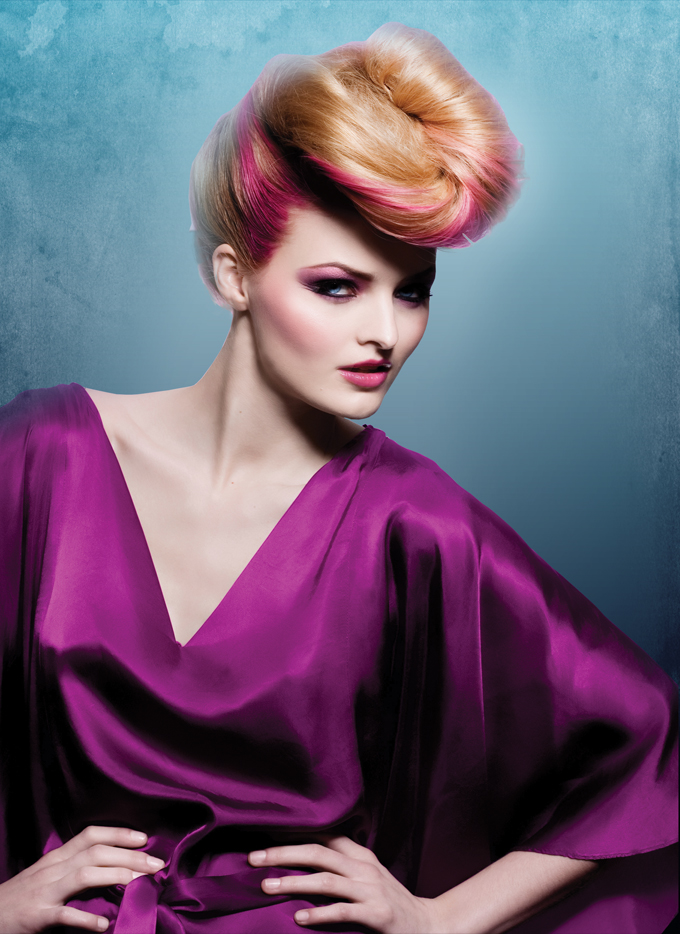 Step 5
Now that you have your model in the canvas, it's time to start working on the effects. Create a new layer and take a big black soft brush and then brush at the bottom of your canvas, just to add a darker feel at the bottom. You should have something like this below.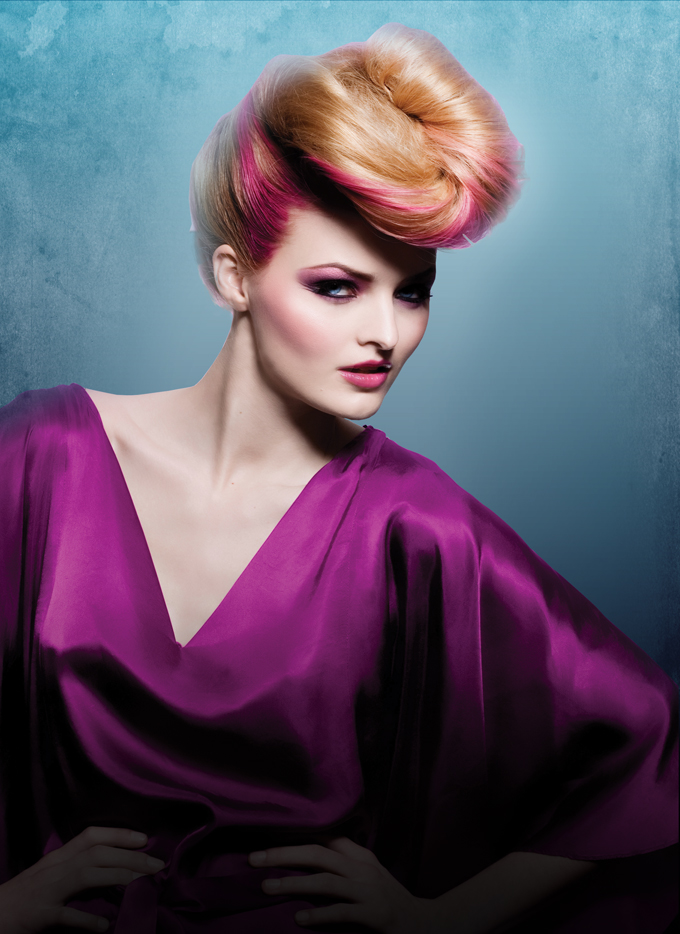 Step 6
In this step we will start adding lighting to the model. Create a new layer and fill it with black #000000. Now set the blending mode to Linear Dodge and select your brush tool with a soft brush of about 960px big. Now start using different colors to blend your model and lighten up the canvas. I used the following colors: Blue #005d7f | Pink #570033 & #970059 | Green #617c01 | Red #810007 I mixed those colors together and then finally used a hard small brush with White #FFFFFF to create the dots that you see on the chart below. The image you see below is the layer with colors without the blending mode.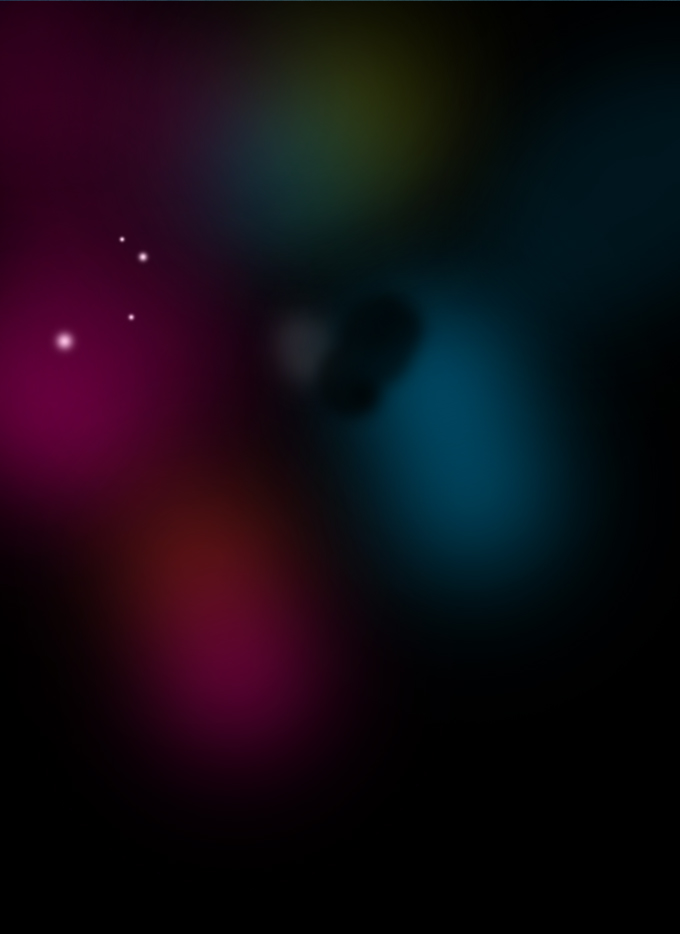 Here you can see what the outcome is after the blending mode is set to Linear Dodge.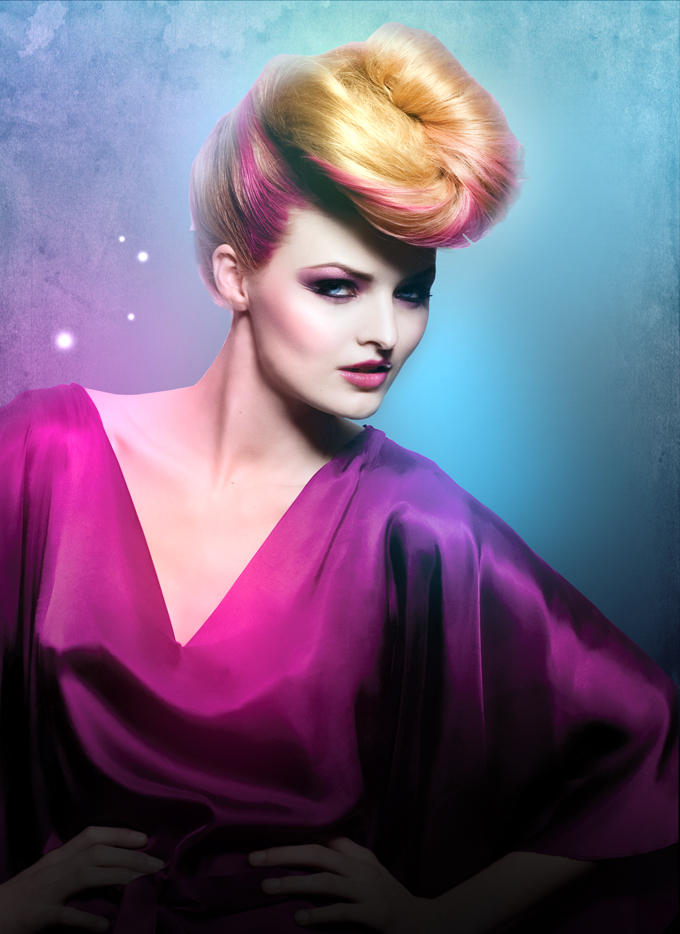 Step 7
You can see the piece is coming together now. In this step we will be repeating the exact same thing we did in Step 6 just with a bit different colors. Create a new layer and fill it with black #000000 now set the blending mode to Linear Dodge and grab your brush tool with a soft brush sized 700px now choose the colors that you want to use to light up the canvas. I used Pink #450627 & #32041b | Green #1a1900 you are free to use any colors that you desire though. See color placement below.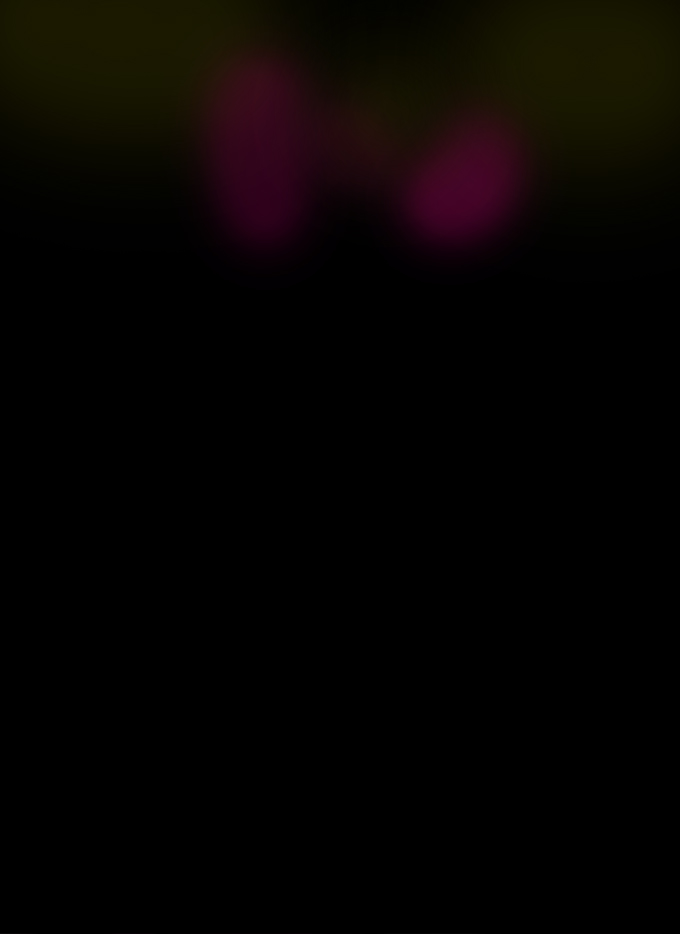 Now add in another soft pink in the top left hand corner just to balance the color in the piece.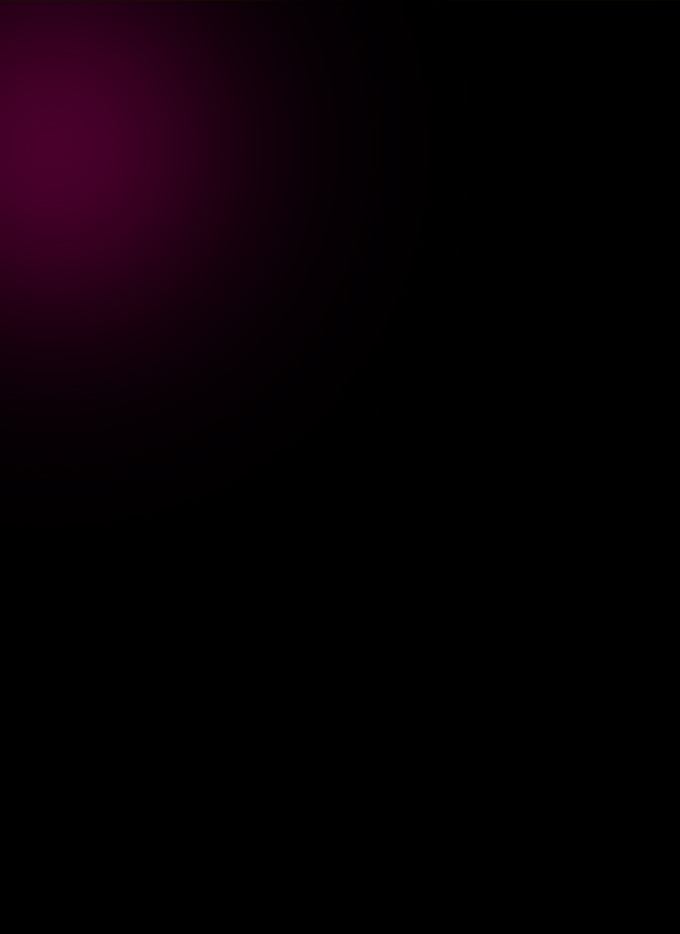 Now make sure both your layers are set to linear dodge. You should have something like below.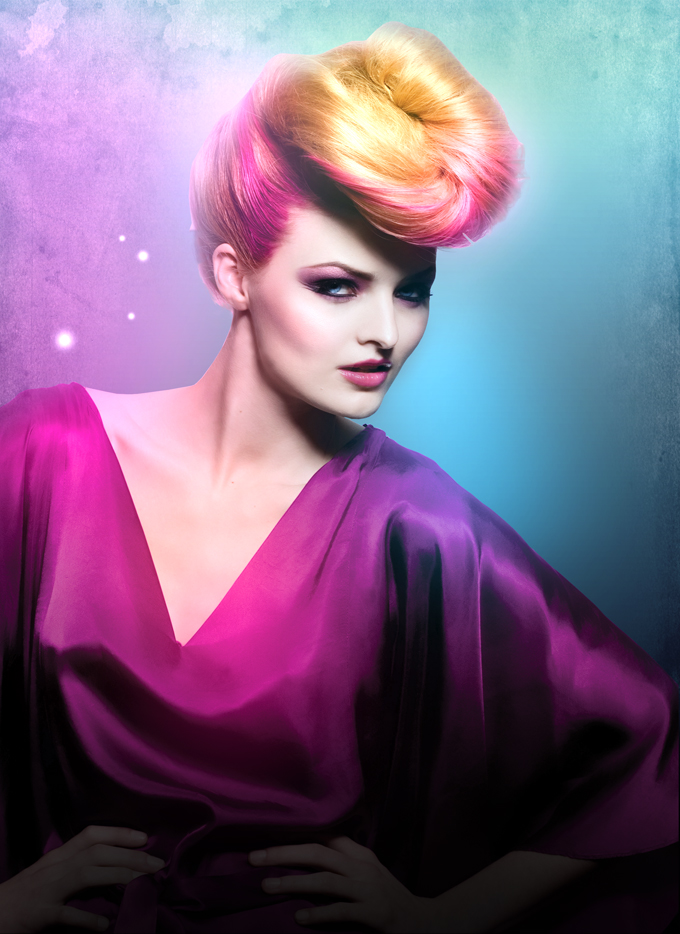 Step 8
Now it's time to add in some elements. In this case we will be adding in some butterflies, stars and cogs. I have made these elements available for download as a package Elements Pack Now you can import these elements into your canvas and then place them around how you would like them to be placed. I added in the cogs first and set some of their blending modes to overlay just to give a variety of depth.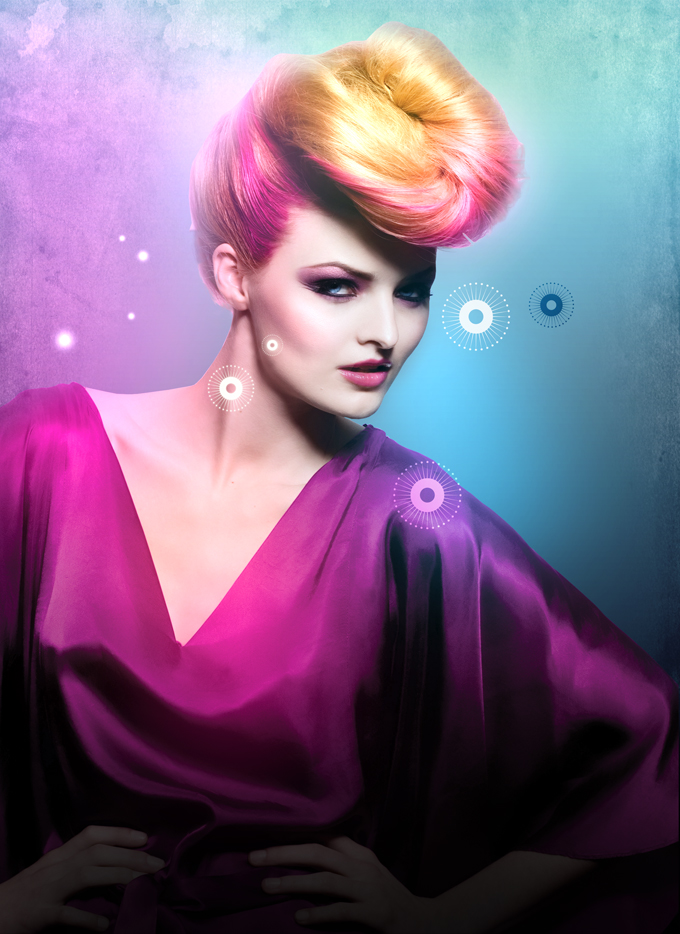 Now I added in the stars and placed them around as I wanted, depending on the image you use, you can position them to flow with your design.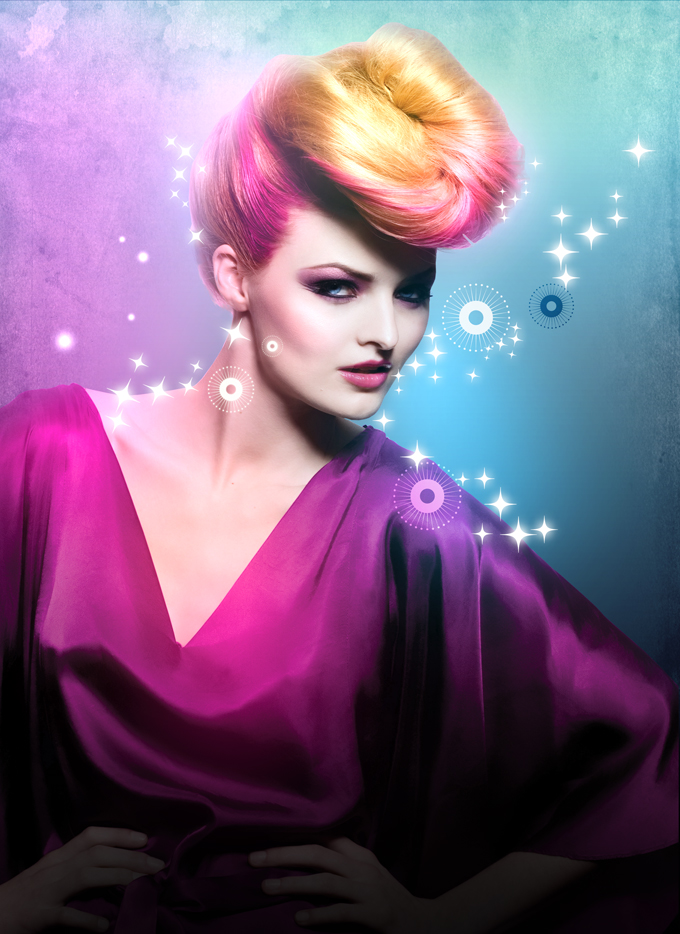 Next I added in the butterflies, I made some of them bigger than the others to also portrait depth in the piece. This is what I have so far below.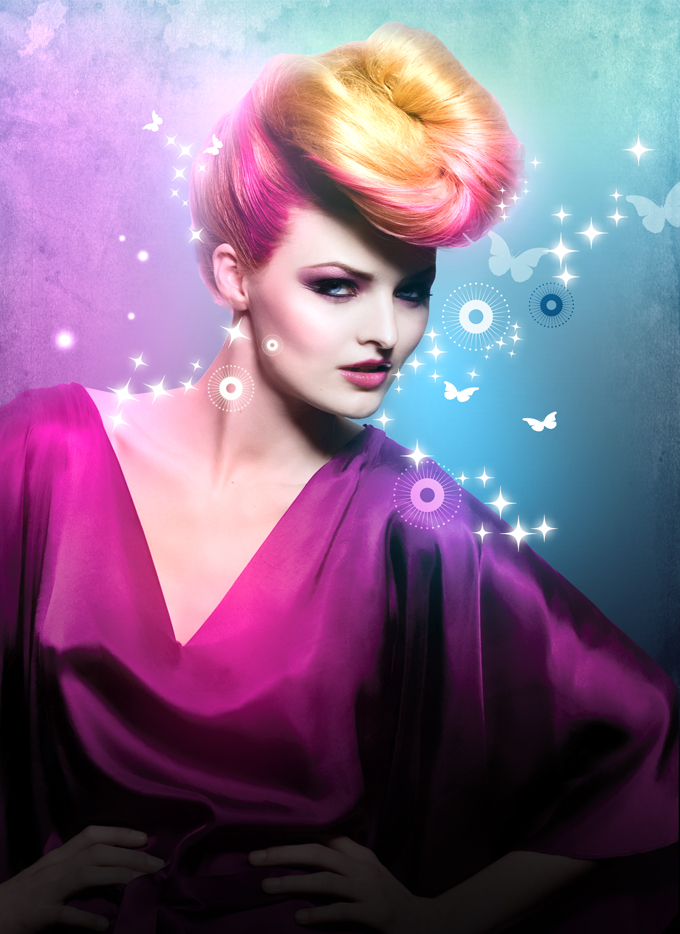 Step 9
In this step we will be adding some image adjustments. Go to Layer>New Adjustment Layer>Brightness/Contrast. Leave the brightness at 0 and make the contrast -20 now press OK to accept the changes. Now go back to Layer>New Adjustment Layer>Curves Use the RGB Channel and just curve your line out a tiny bit to darken the middle of the piece a bit. You should have something like this below.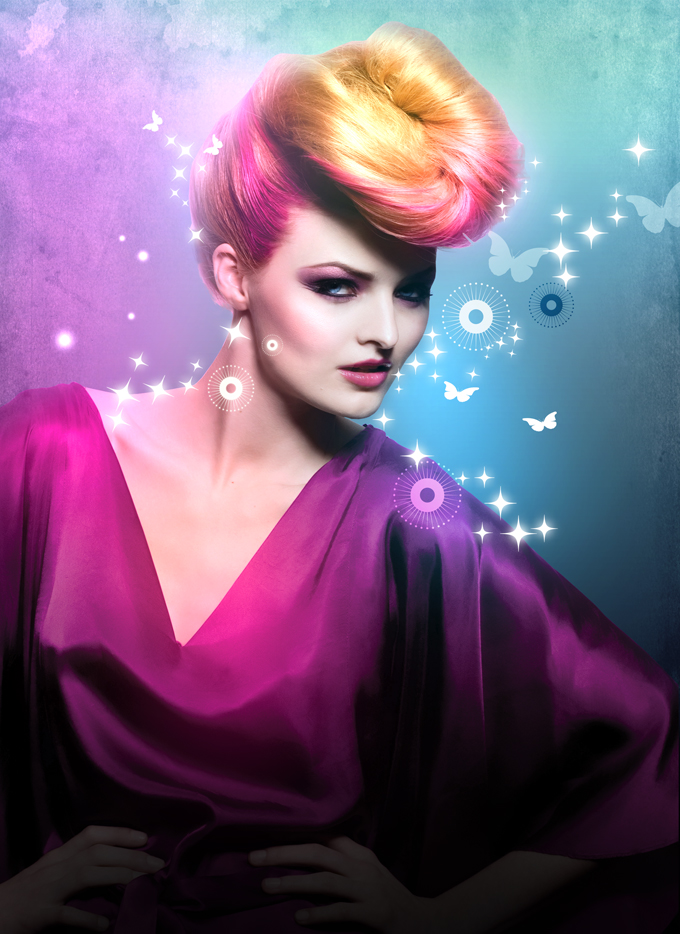 Step 10
Now it's time to make use of some brushes. Navigate down your layers palette and create a new layer just underneath your model layer. Now grab your brush tool and make use of Abstract Glow Brushes by Ro-stock now choose your brush from the pack and brush underneath the model layer to give it a mystical feeling. I made use of 2 different brushes in this case to make things flow well. I have something like this below.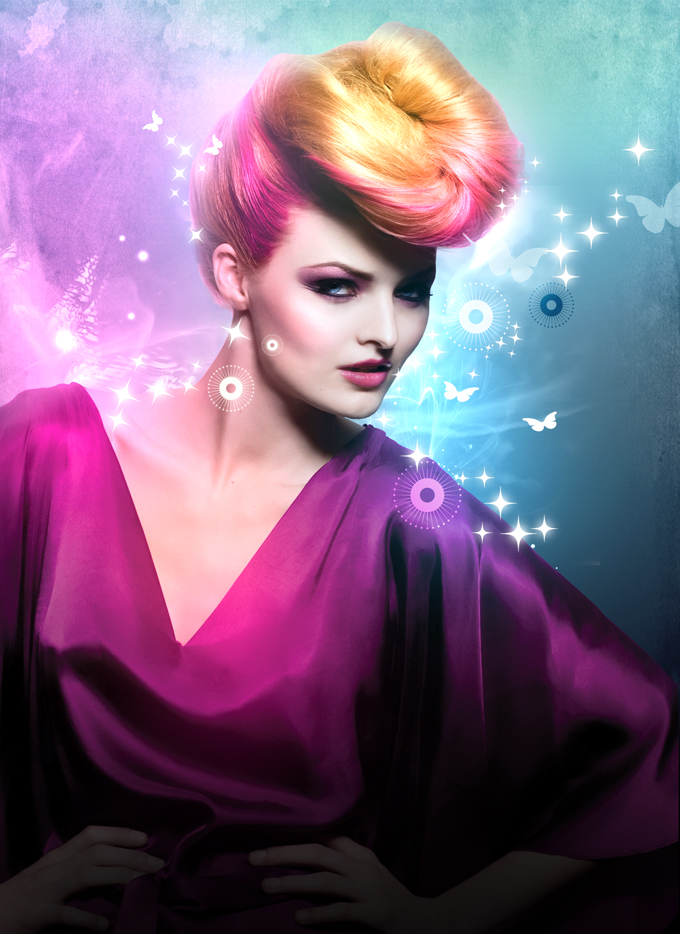 Step 11
In our final step we will be sharpening the image. Firstly create a new layer by going to Layer>New>Layer and then go to Image>Apply Image. Now that you have a applied image go to Filter>Other>High Pass now use a radius of 10px and hit OK. Now set your blending mode to Overlay and your opacity down to 42% and you are done.
Final Preview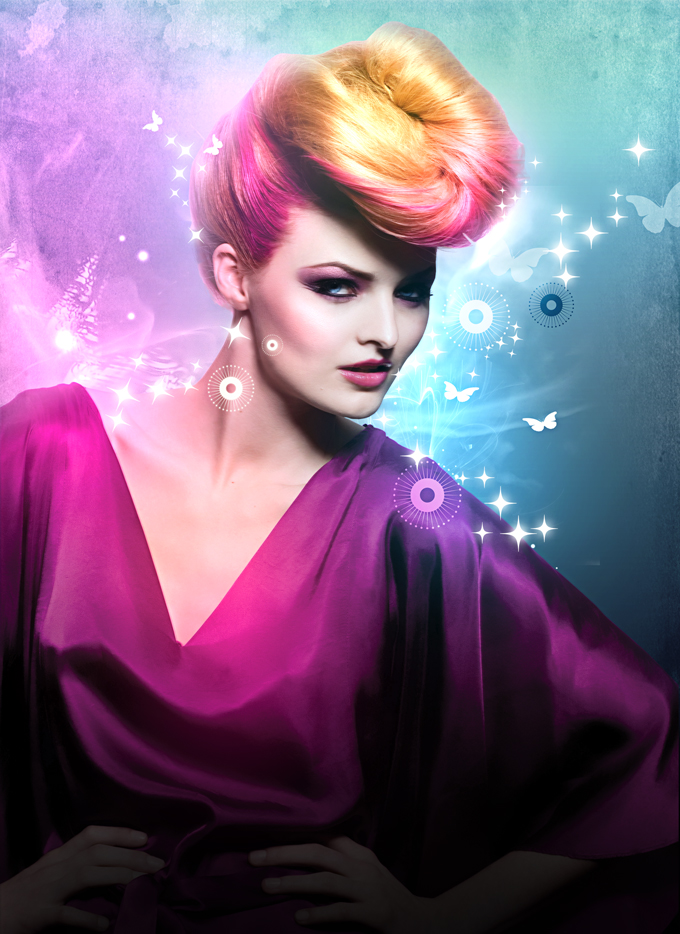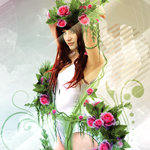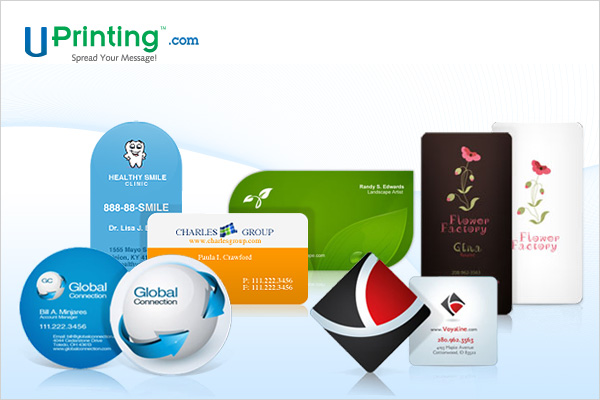 UPrinting is a leading socially responsible online printing company. They've been online since 2000 and the company has been established as a major player in the industry. UPrinting serves thousands of on-demand printing using high-quality press printing and a robust yet simple and easy-to-use online ordering system. They deliver high-end printing services and reliable color printing.
UPrinting offers a wide variety of products from business cards, brochures, envelopes, greeting cards, posters, canvas prints and many more. They are specifically proud of our high-quality and eco-friendly prints. UPrinting boasts their eco-friendly printing that uses recycled paper types and vegetable/soy-based inks with lower levels of VOCs than traditional petroleum-based inks to reduce harmful carbon emissions.
UPrinting offers two type of business cards: standard business cards and die-cut business cards. Here are the specs for our die-cut business cards: Sizes to choose from :2 x 3.5″ Rounded Corners, 2×2″ Rounded Corners, 1.75×3.5″ Rounded Corners, 2×3.5″ Leaf, 2×3.5, Rounded one corner, 2×3.5″ Half Circle Side, 2×3.5″ Oval, 2.5″ Circle. Paper to choose from : 14pt Cardstock Gloss / Matte / High Gloss (UV), or 13pt Cardstock Uncoated, 6 Business Days Turnaround.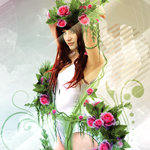 Ukrainian artist Denis Gonchar shows the process of dealing with lion image with Adobe Illustrator. The tutorial shows how does a colorful dimensional lion head appear on the warm sand yellow background. The way is to add color onto the original lion head and deal with details time and time again.
A lion-head profile with light background is a must. The next step is to darken the lion's mane, presenting dimensions, then proceed to add decorative colors to present the artist style of the lion and finally be sure to the deal with the bright color and dark color around the lion head carefully to show light and shadows reflected by the lion head, which is also for dimensional purpose.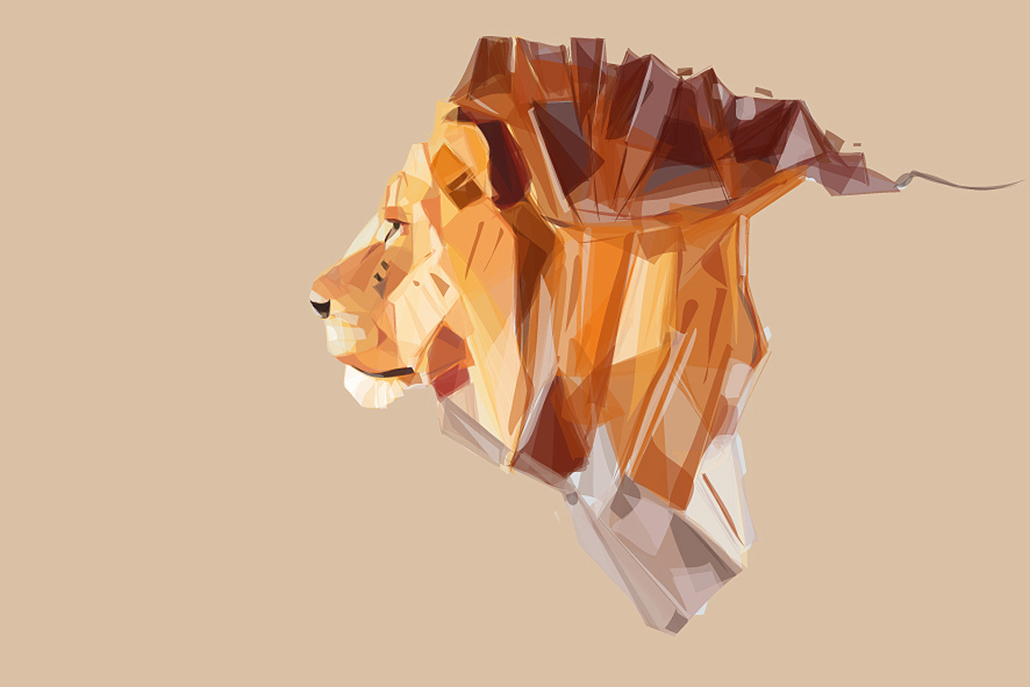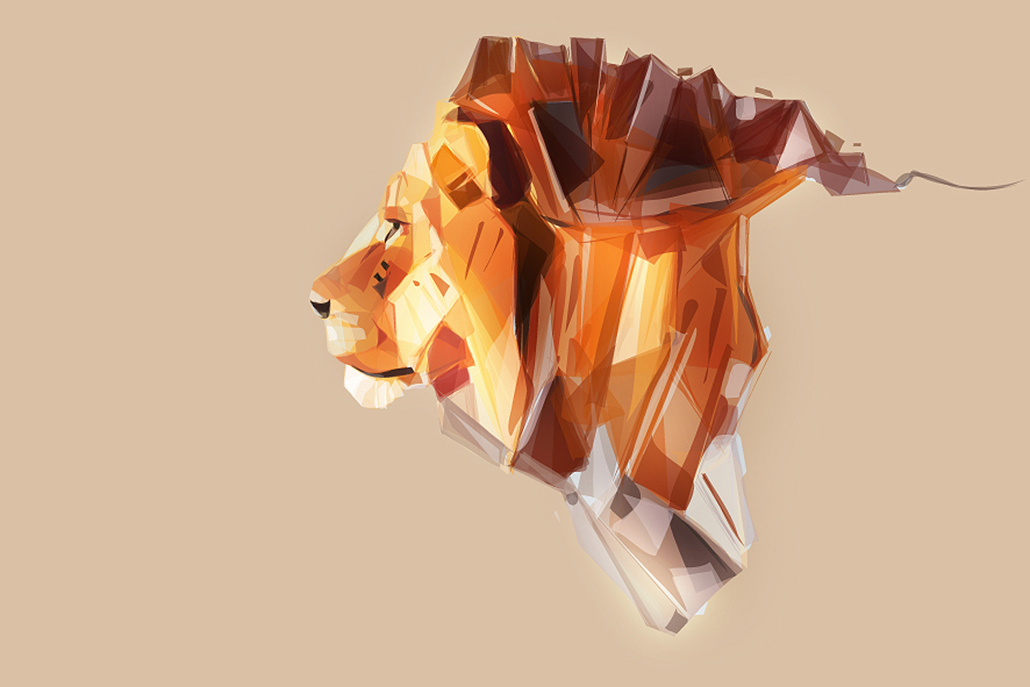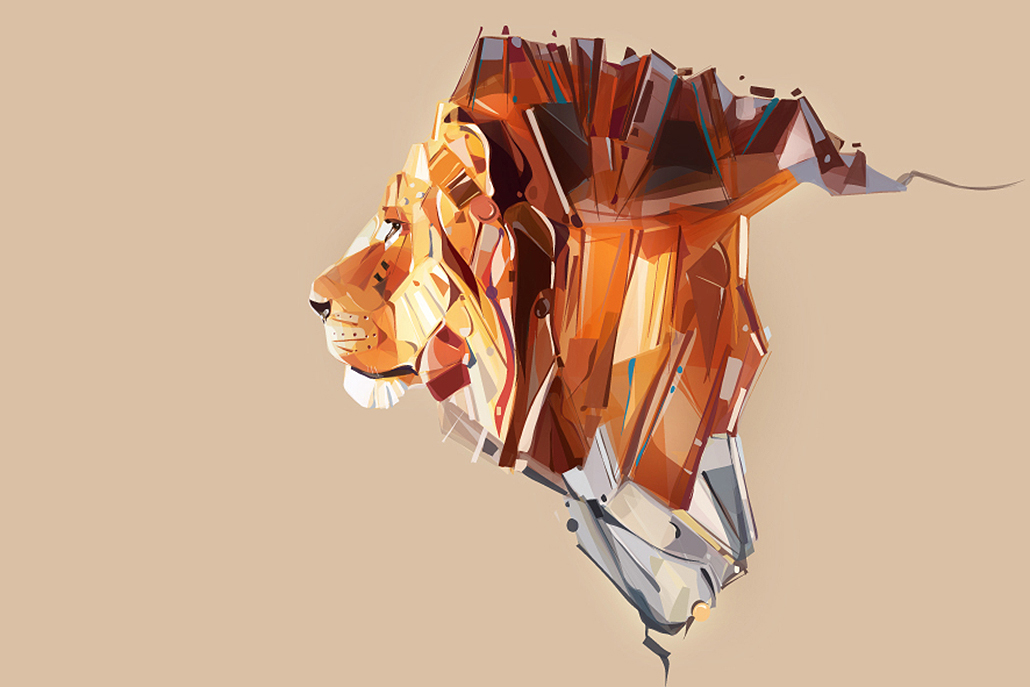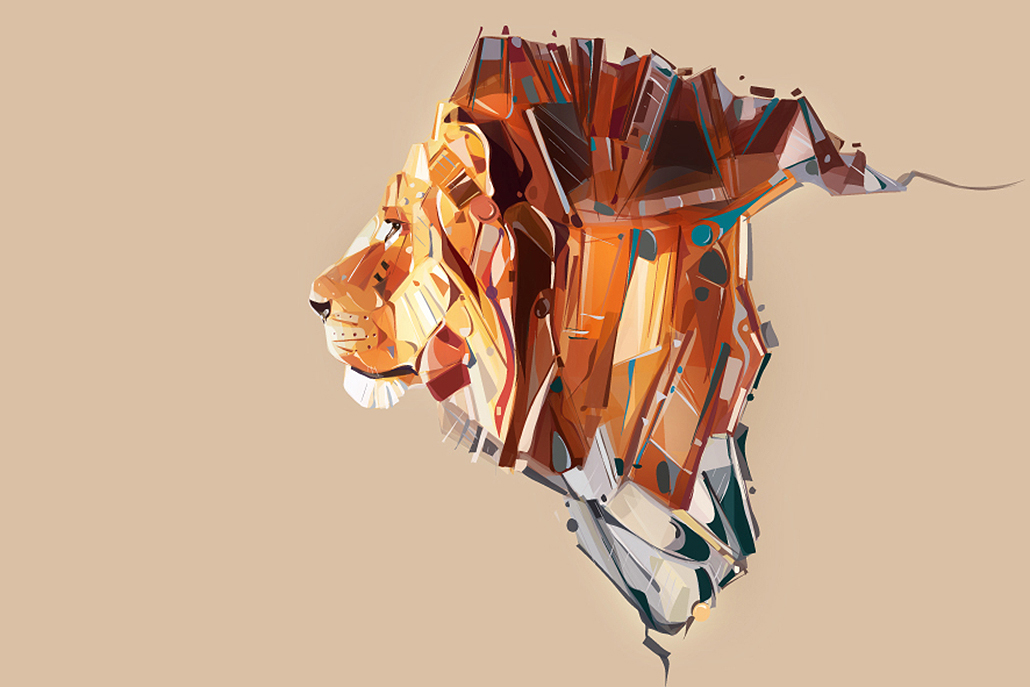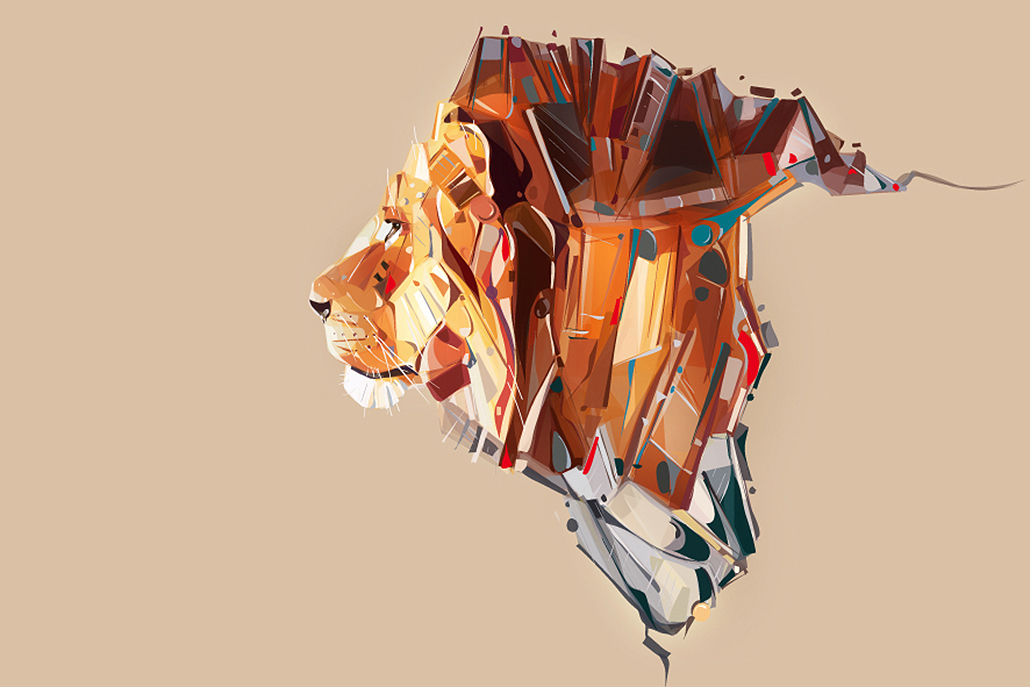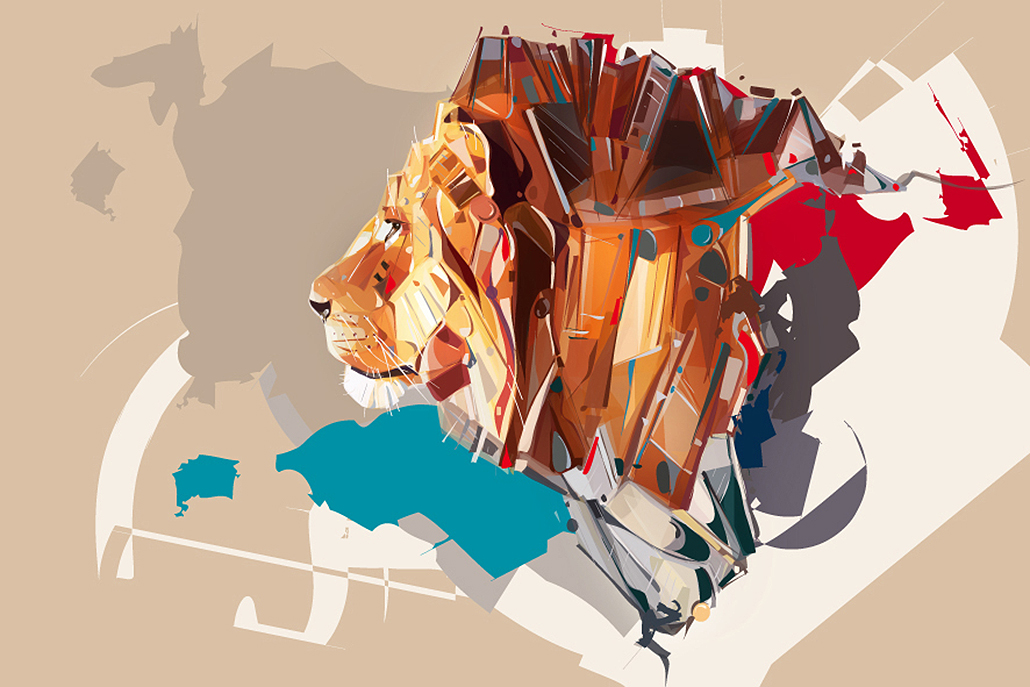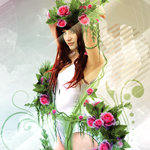 Introduction
Everybody knows the artistic filters in our favorite image editing program, but sometimes the results can appear somewhat artificial. Let me introduce you an alternative tool: PostworkShop that comes in handy when we need an artistic effect for a photo, a 3D render or a vector illustration. First let's see a few sample images: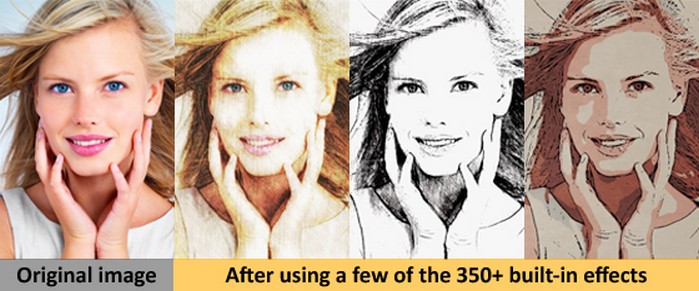 These are just a few possible results among the 350+ artistic styles that you can find in PostworkShop, the artistic image manipulation tool that we are talking about. It costs $99 usd only, which is very affordable!
How it works?
With one simple click you can transform your photo, 2D image or 3D render into an oil painting or watercolor, pastel drawing or pencil sketch, abstract or old-time photograph with the built-in styles.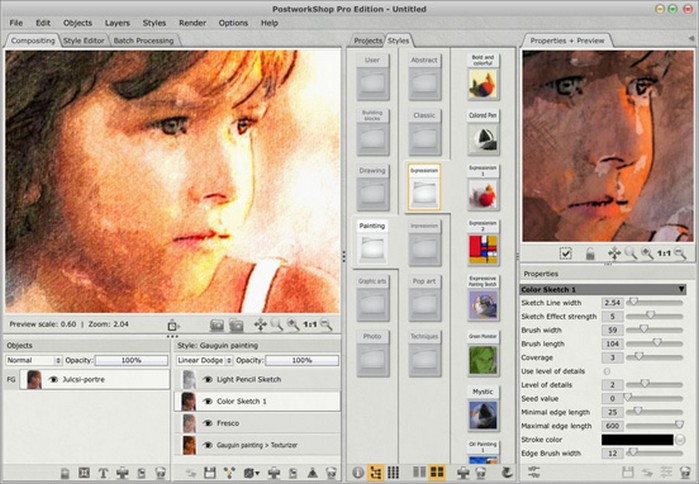 You can also Create your own styles with the Style Editor. Simply drop filters and existing styles into the workspace and build a new, custom filter graph. Just link each filters' output and input pins together to easily create a complex image processing engine that becomes your own custom style!
Currently, PostworkShop is not a Photoshop plug-in, but image exchange is possible through PSD files. The plug-in will be released as a free update in version 2.0, so you can already start to learn and use it.
Conclusion
PostworkShop is really a handy tool for transforming pictures in a lot of different styles. It is easy to learn and to use. We do strongly recommend it. Let's try it out now!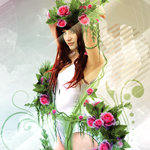 Sometimes, you may find it difficult to look for some of the highest quality photoshop tutorials using search engines. As most of time, almost all tutorials would label themselves to be good, high quality or even the best photoshop tutorial you can find. When searching through all these tutorials, your time is wasted.
In order to save your time, Photoshop Lady come up with Top 20 User Interface Design in Photoshop. These are selected from our Photoshop users and readers.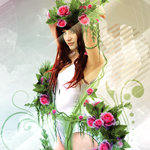 We are talking about Smaug, the arrogant, greedy, malicious, cruel, dangerously sharp minded, massive and powerful dragon from the Hobbit.This digital art was designed by Brazilian digital artist and graphic designer André Luiz de Castro, who used ZBrush and Photoshop and took around 35 hours to finish.
Smaug is a fictional dragon and the last great Fire-drakes of Middle-earth in J. R. R. Tolkien's 1937 novel The Hobbit. Smaug rose to prominence by laying waste to the town of Dale and capturing the Dwarf-kingdom of the Lonely Mountain (Erebor) with all of its treasure. These events occurred some 150 years before the events of The Hobbit, and Smaug was already centuries old at the time. In the book, the dragon is sometimes called Smaug the Golden or Smaug the Magnificent.