Your Favourite Photoshop Tutorials in One Place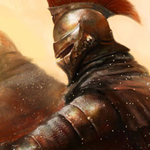 Drawing-a-Wonderful-War-Art
Under

- Photoshop is recommended for this tutorial -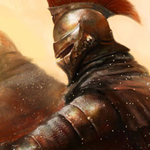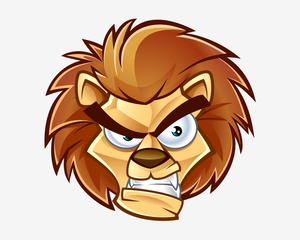 Character & Mascot Logo Design
Andy is a Game Graphic Designer, Illustrator, Mascot Designer. You can get some great Character/Mascot Logo Design for an affordable price.
4 days with 2 revisions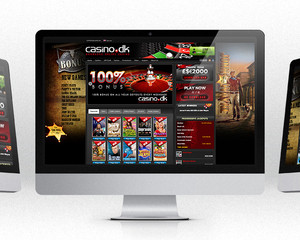 Professional Landing Page Design with SEO
I will design your one page website with an eye for detail and focus on placing the elements in the right place for maximum conversion. I'm sure the end result will be to your satisfaction.
7 days with 5 revisions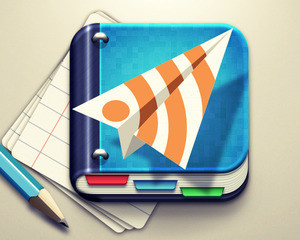 Professional iOS App Icon
I'll help you make an icon for your application gorgeous!I provide high quality designs. It includes 1 PSD file and PNG package with the size 1024, 512, 144, 114, 72, 58, 57, 50, 29px.
4 days with 3 revisions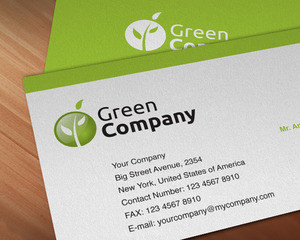 Professional Logo Design + Corporate Identity Manual
You will get Vector logo in Ai, EPS, PSD and JPG formats, 4 color versions (full color positive, full color negative, one color positive, one color negative), 8 page Corporate Identity Guide PDF (usage guidelines, CMYK/RGB colors, Typography, etc).
3 days with 2 revisions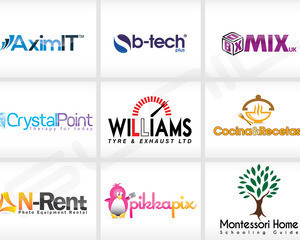 Professional Logo Design
You will get 3 concepts of logos, Set revisions on selected logo, 100% vector logo scalable to any size without loosing resolution, Different file formats for web and print use such as .ai, .eps, .psd, .pdf, jpg, transparent .png
1 day with 5 revisions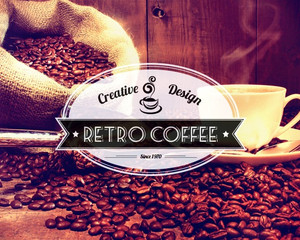 Professional Badges (4 Badges)
You will get 3 concepts of logos, Set revisions on selected logo, 100% vector logo scalable to any size without loosing resolution, Different file formats for web and print use such as .ai, .eps, .psd, .pdf, jpg, transparent .png
4 days with 2 revisions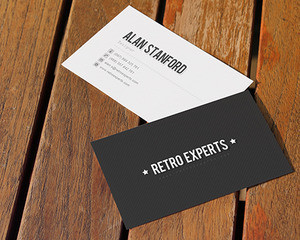 Professional and Unique Business Card Design
You will get a professional, good looking business card, front and back, Ready to print business card! I will provide them in photoshop layered format or any other file format you need.
2 days with 3 revisions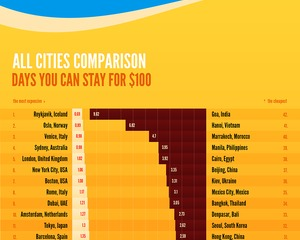 Modern and Clear Infographic
You will get a clean and clear infographics. Everytime build on great font and first look understandable. With your data I provide sketches and after you reconsideration provide a final graphics. I deliver any size of .png and .psd file.
3 days with 2 revisions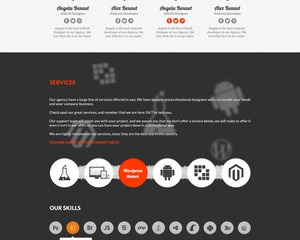 Modern One Page Design
One page website design work i am doing is using 960 grid system format, so the design will be responsive made. Deliverables would be in .psd format and on your request some icons or shapes i use can be done vectorial.
2 days with 4 revisions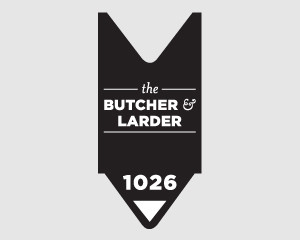 Logo & Brand Identity Design
My process is clean and quick, emails are responded to nearly immediately and revisions are knocked out in no time. Deliverables can be handed off in any file type, but always start in a fully scalable, vector format that can work on everything from a button to a bus.
4 days with 3 revisions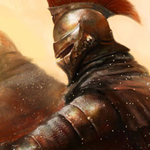 You may have the impression that a bow tie is either a thing for nerds, a tie for that weird joker in the office, or something you must have for any formal event like a wedding. Bow Select Tie is here to change your ideas about bow ties completely and forever. We love bow ties. We have endeavored to create the most unique bow ties that are sure to get you noticed. Naturally, we have a huge selection of classic bow ties that fit every occasion and dress. Amazingly daring and bold bow ties are our forte.
We feel that a bow tie should allow the wearer to express themselves in an unforgettable way. We have wooden bow ties that are real wood, a vibrantly colored collection of feather bow ties that go with any shirt or coat, humorous bow ties, and bow ties that celebrate your country or city.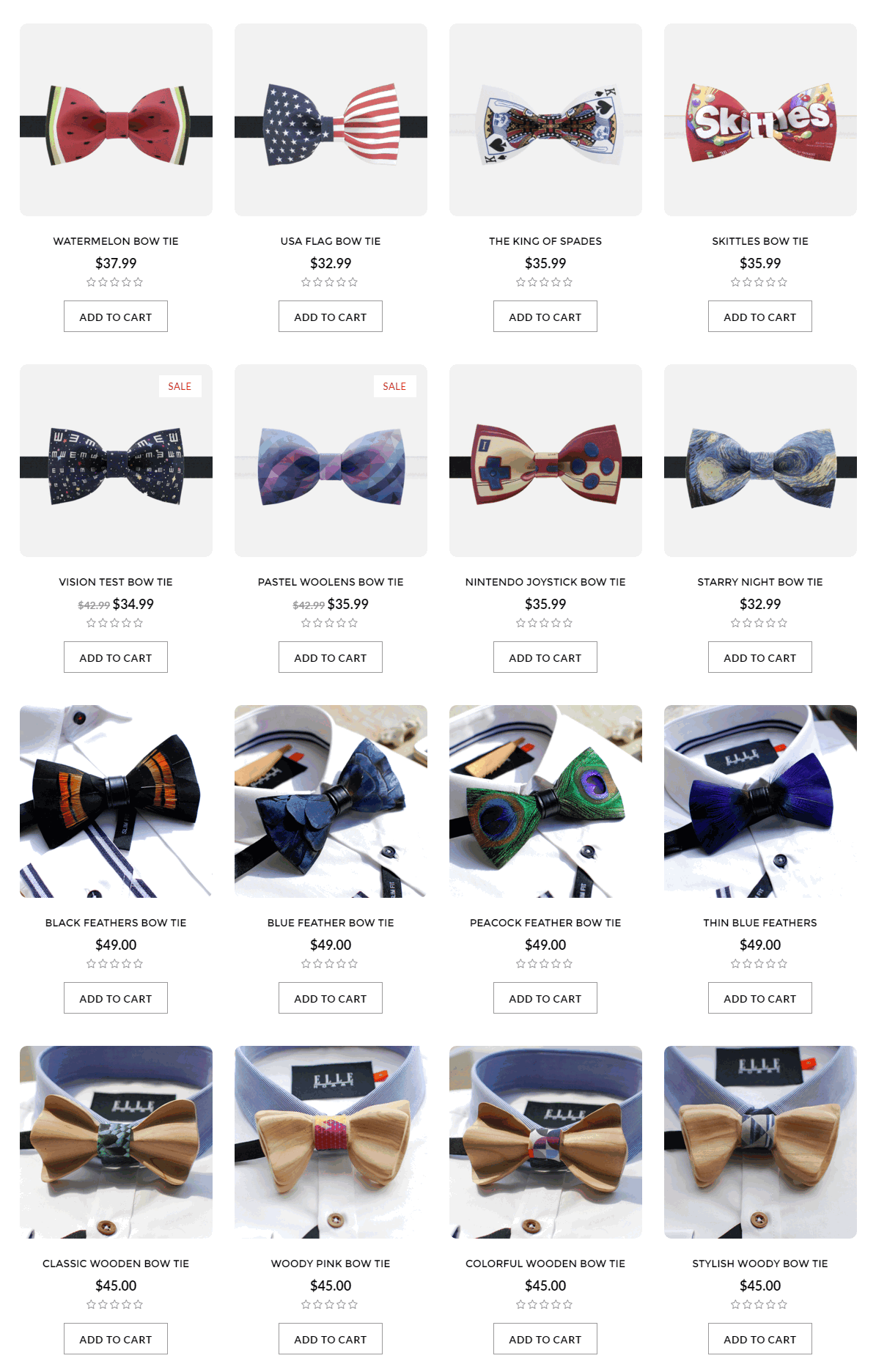 We know that many men are intimidated by having to tie a bow tie. We have pre-tied bow ties and our collection of self-tied bow ties comes with complete instructions to tie your bow tie. We have the bow tie for the man that prefers a classic look and the chic styling that classic bow ties add to any shirt or suit. We also have the most daring and outrageous bow ties that any man or woman could possibly desire.
Celebrate your favorite sport, a game you love to play, your interest in science, or your favorite cartoon character. We also have the largest collections of bow ties inspired by Chinese and Japanese art and design. Our ties let you express your passion for computers, comics, candy, money, fish, fruit, newspapers, and cities. We have designed the most elegant selection of formal classic bow ties in patterns and colors that go with anything. Our variations on the black bow tie let you express yourself in subtle and not so subtle ways.
Bow Select Tie is designed to let you experience the variety of material, color, pattern, texture, and shape that bow ties can have. We want you to look your best for that special event or person and we want you to be as bold and brassy as you dare to be. We have created a collection of bow ties that brings the bow tie off the formal wear rack and straight into the main stream of haute couture. Our desire is that you look great and feel great when you stand out from the crowd wearing one of our exquisitely designed bow ties, e.g. Peacock Feather Bow Tie.
Bow Select Tie is the place for the largest selection of bow ties. We held nothing back in our designs. We designed with you in mind. Wear a tie that gets you the attention that you want and deserve. Wear a Bow Select Tie.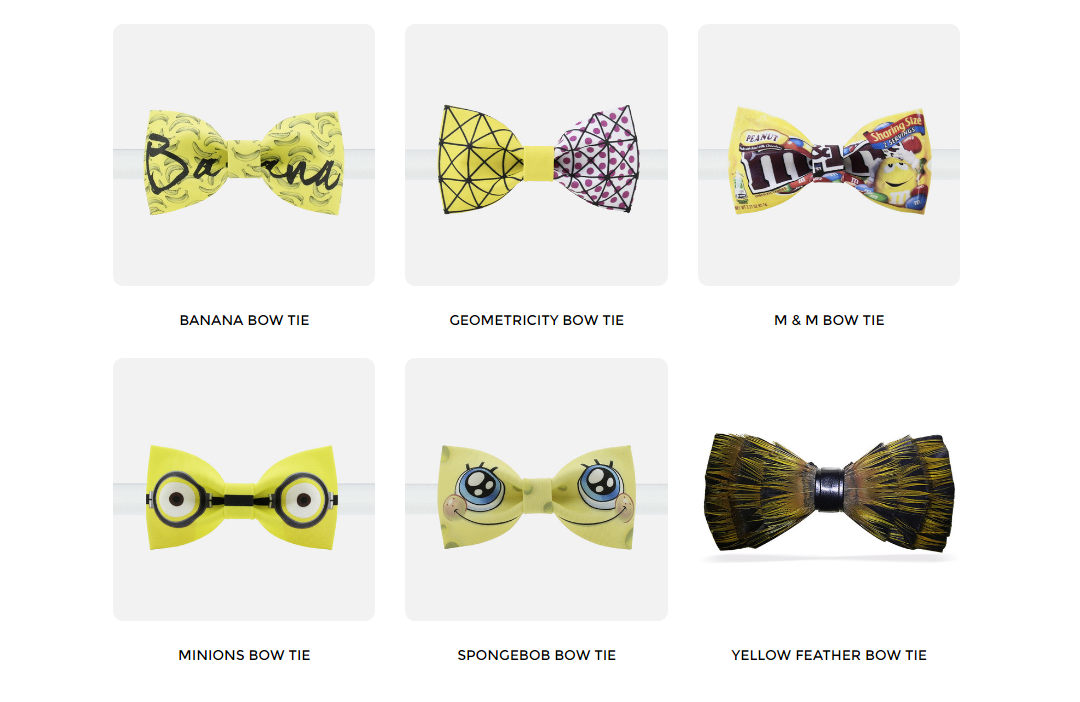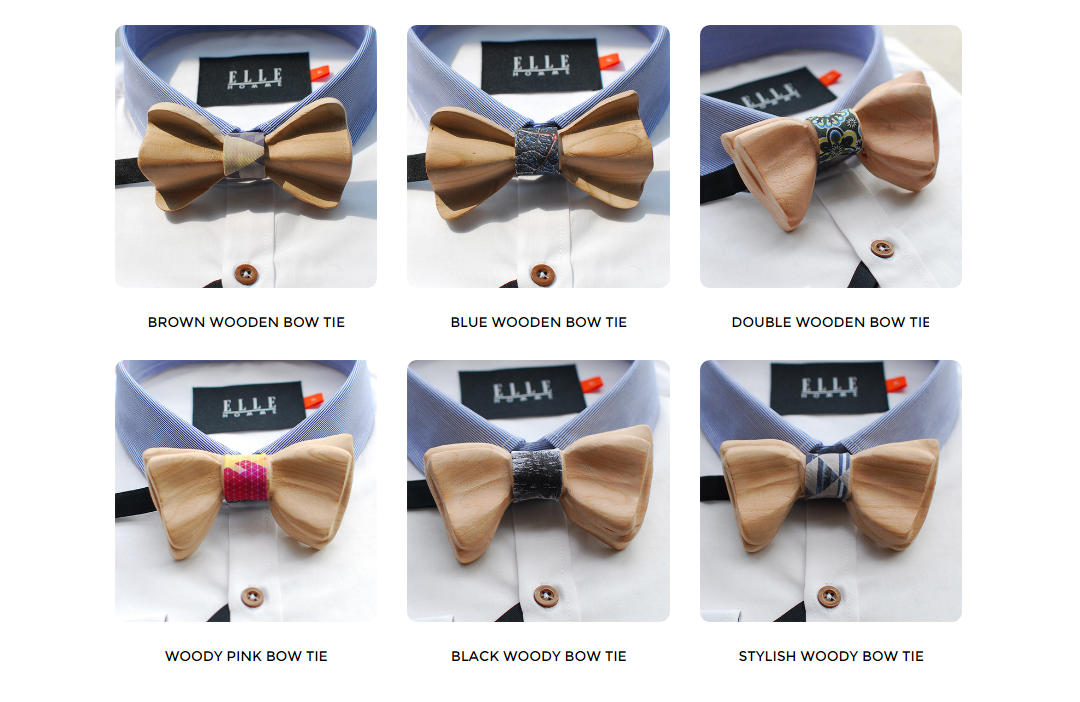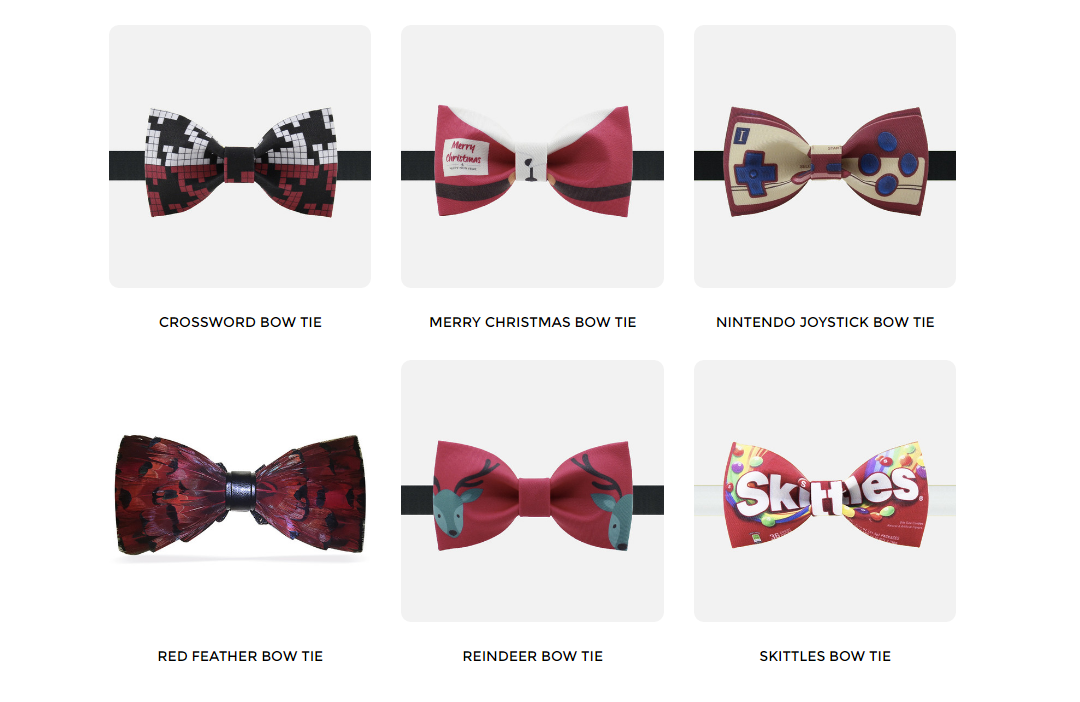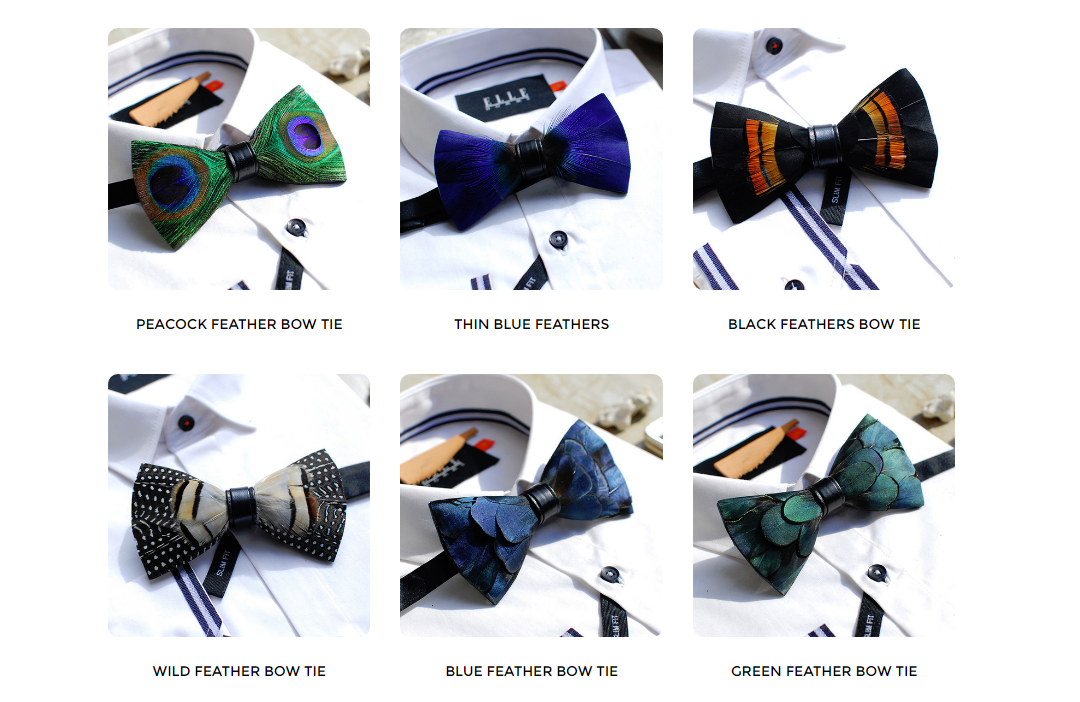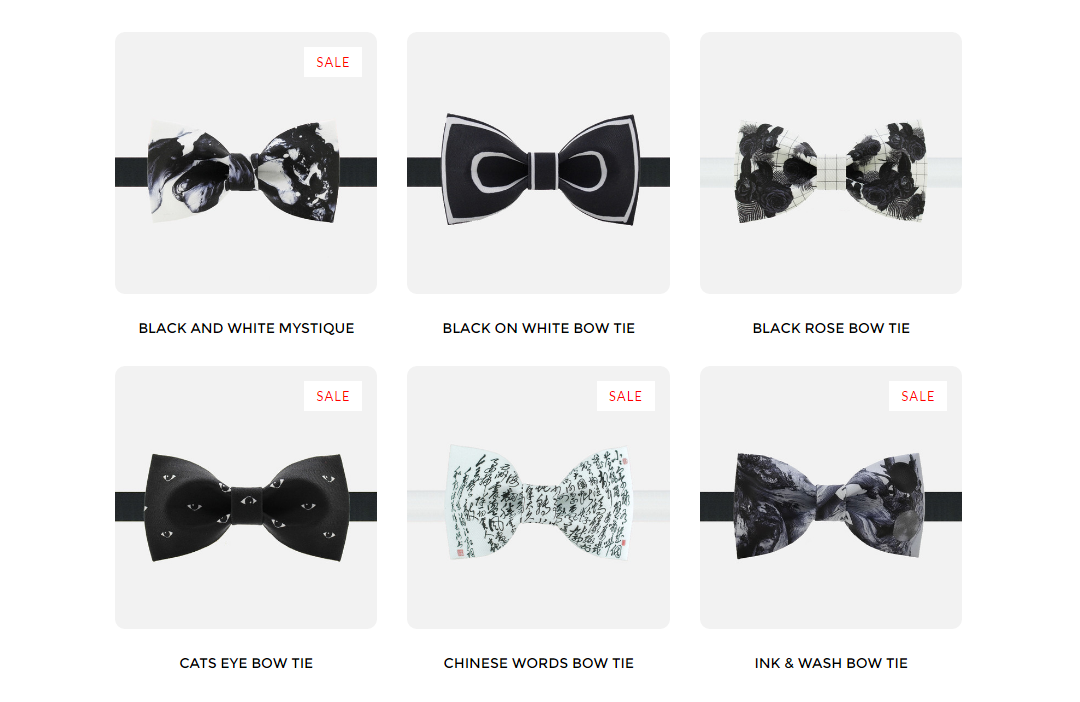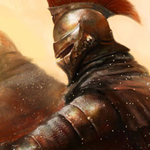 Emi Haze is an Italian digital artist and illustrator who has a strongest passion for art and painting connected to technology. In his works the human being melts with nature and its four elements to give birth to his inner world, ethereal and imaginative, hanging in balance between reality, dream and fantasy. A harmony that bonds man and nature in a perfect way and which unfortunately nowadays seems to be a utopia.
His style is a mix of all these tools, digital art and photography but also various hand-made elements such as scratches, ink marks, acrylic or watercolour stains. For him, everything in every moment has an artistic side, the aesthetics of things, people around him…everything has its own importance, images, textures, sounds, fragrances, his creativity is constantly stimulated.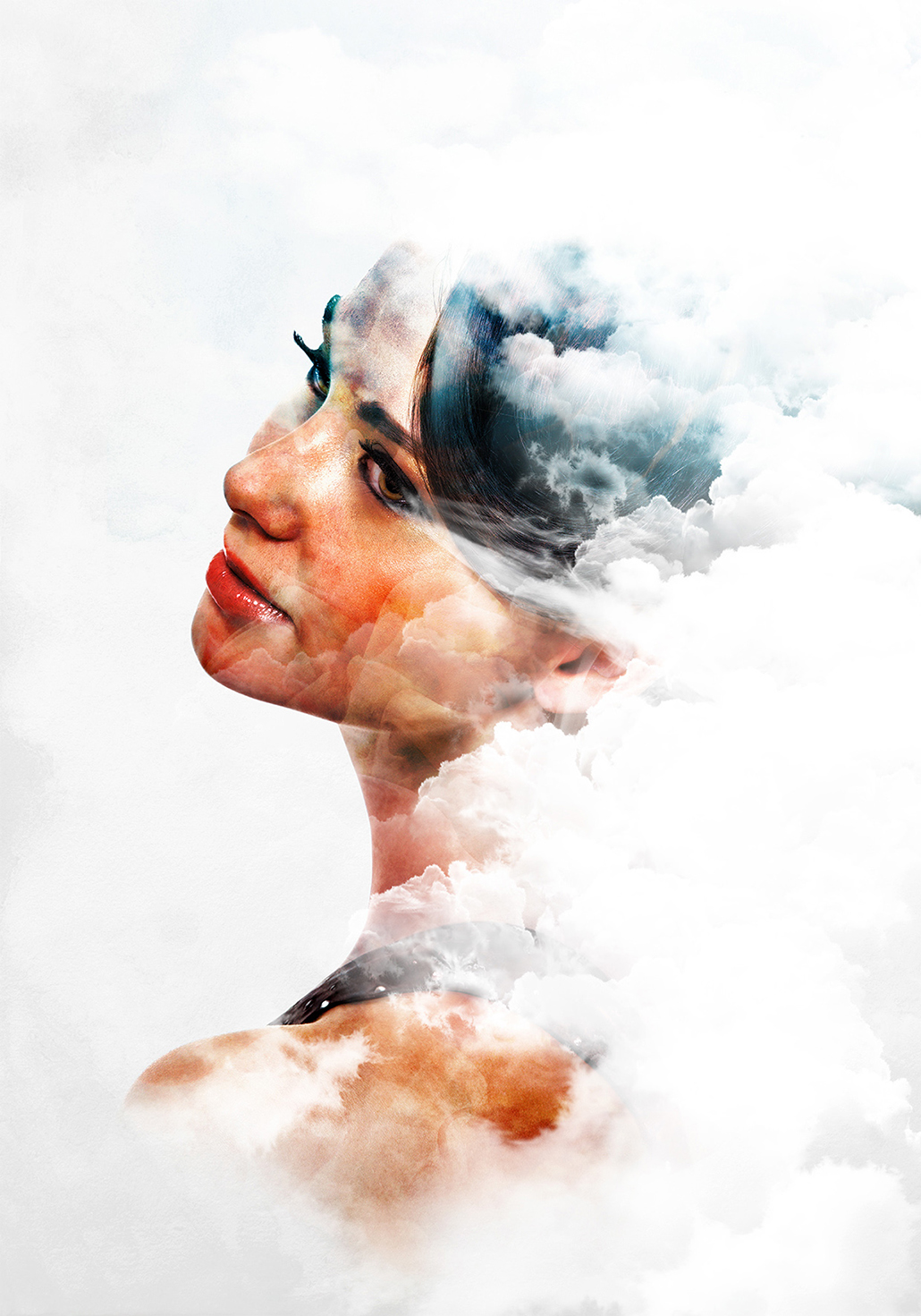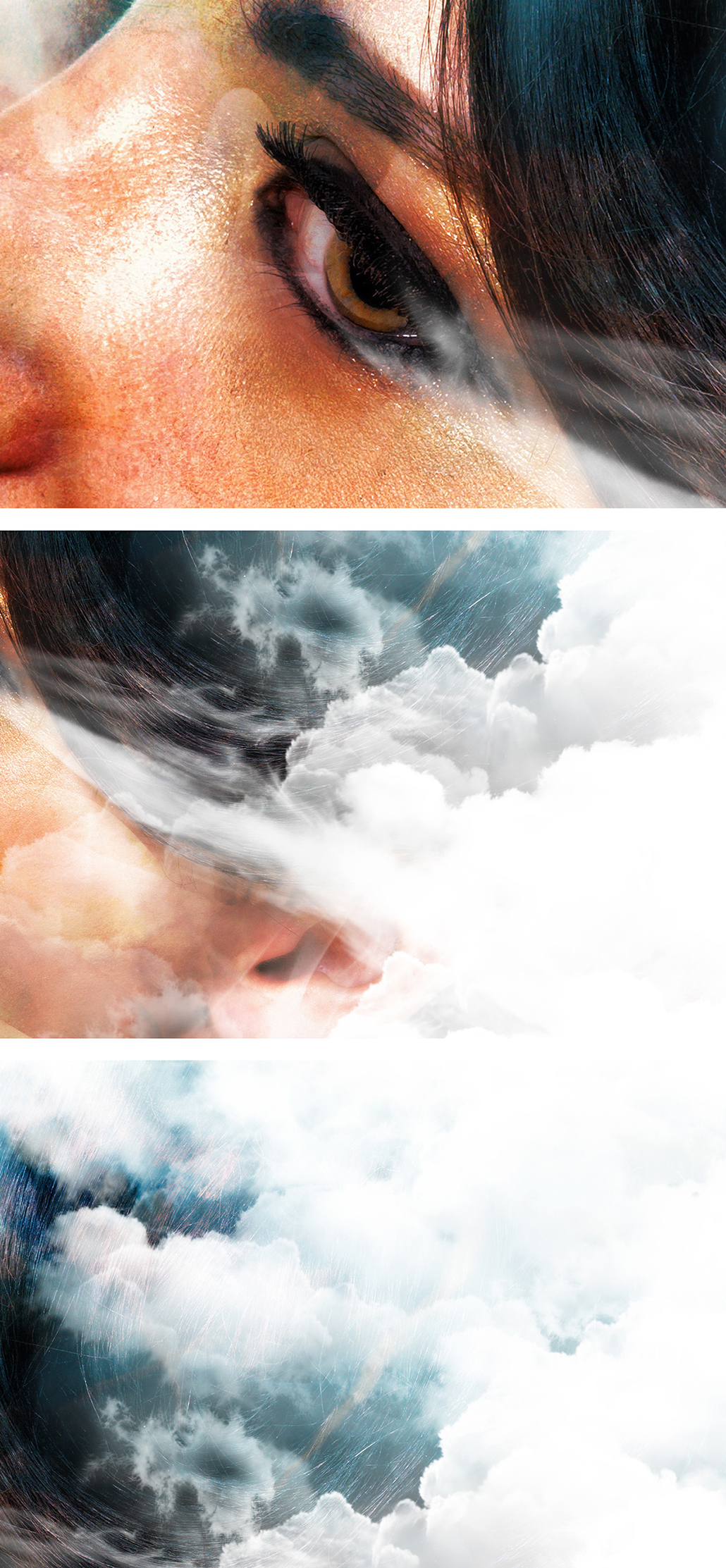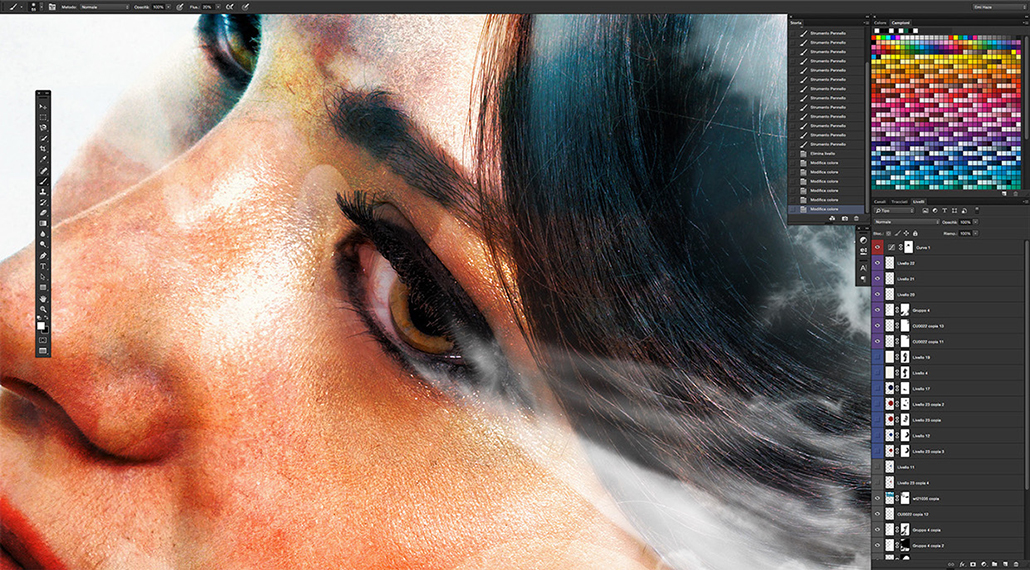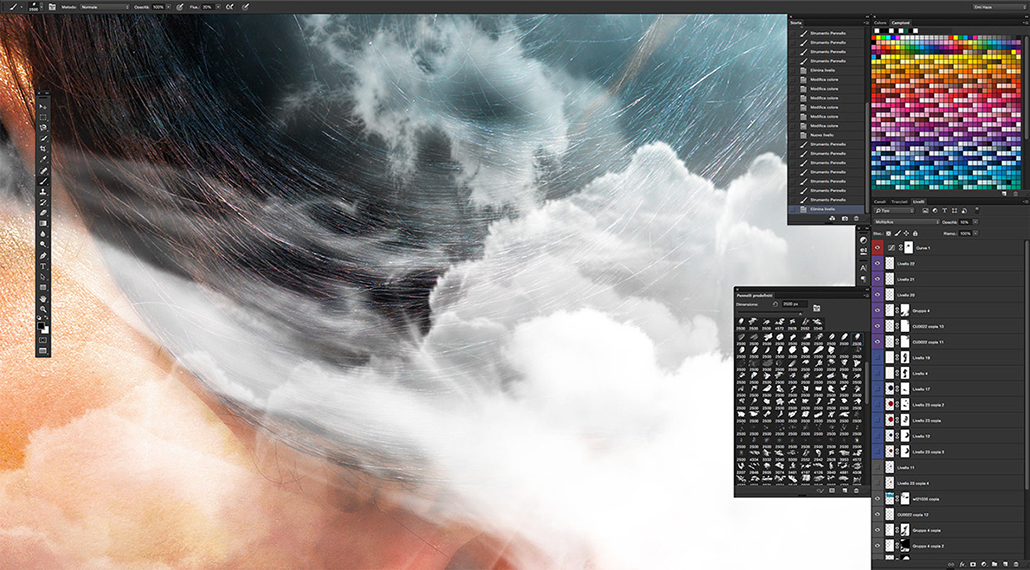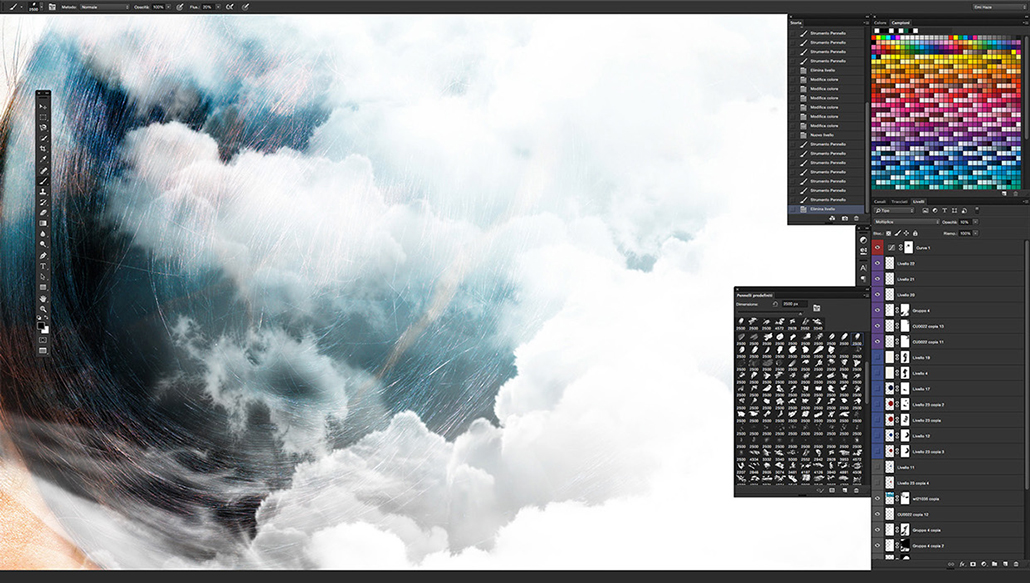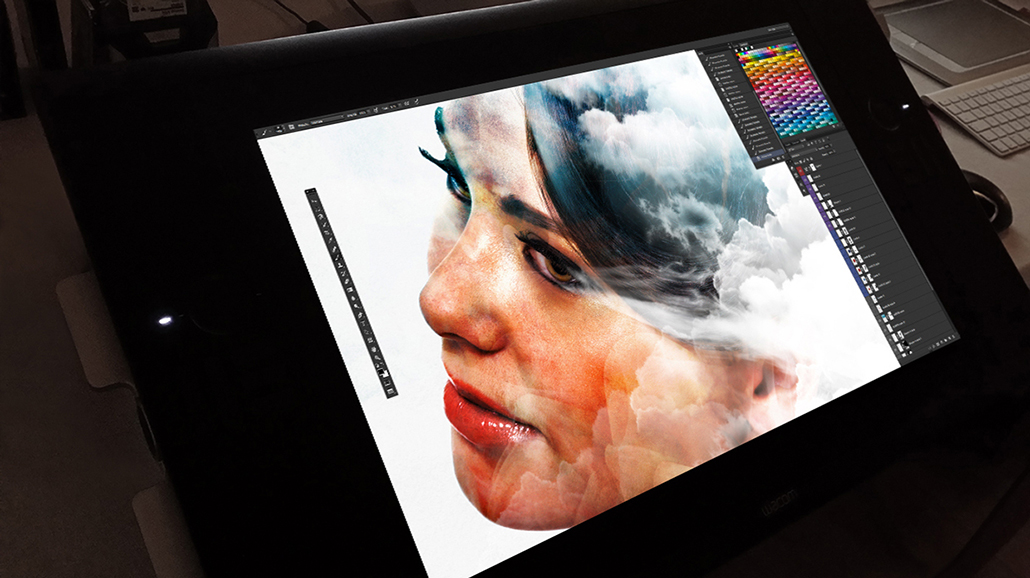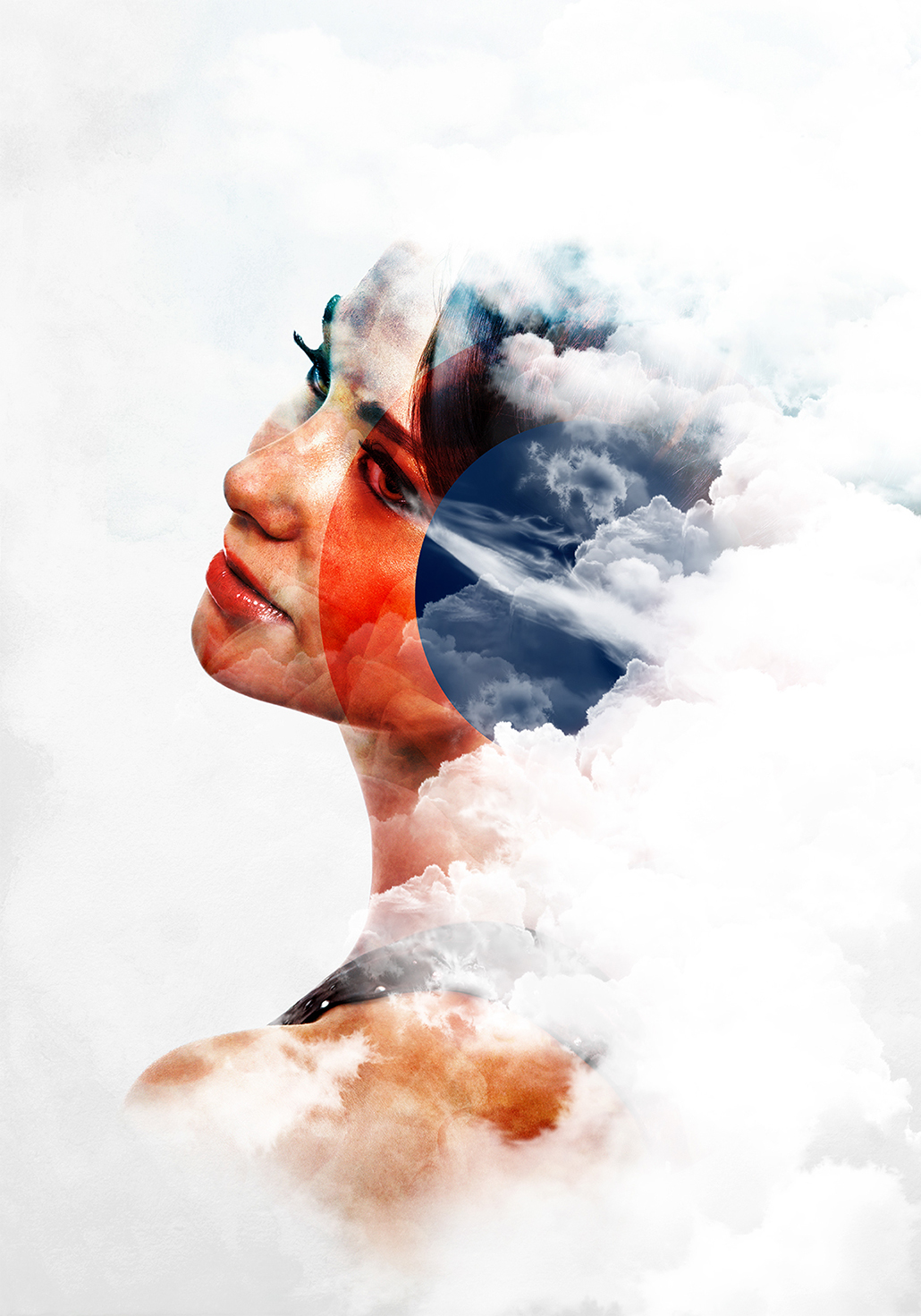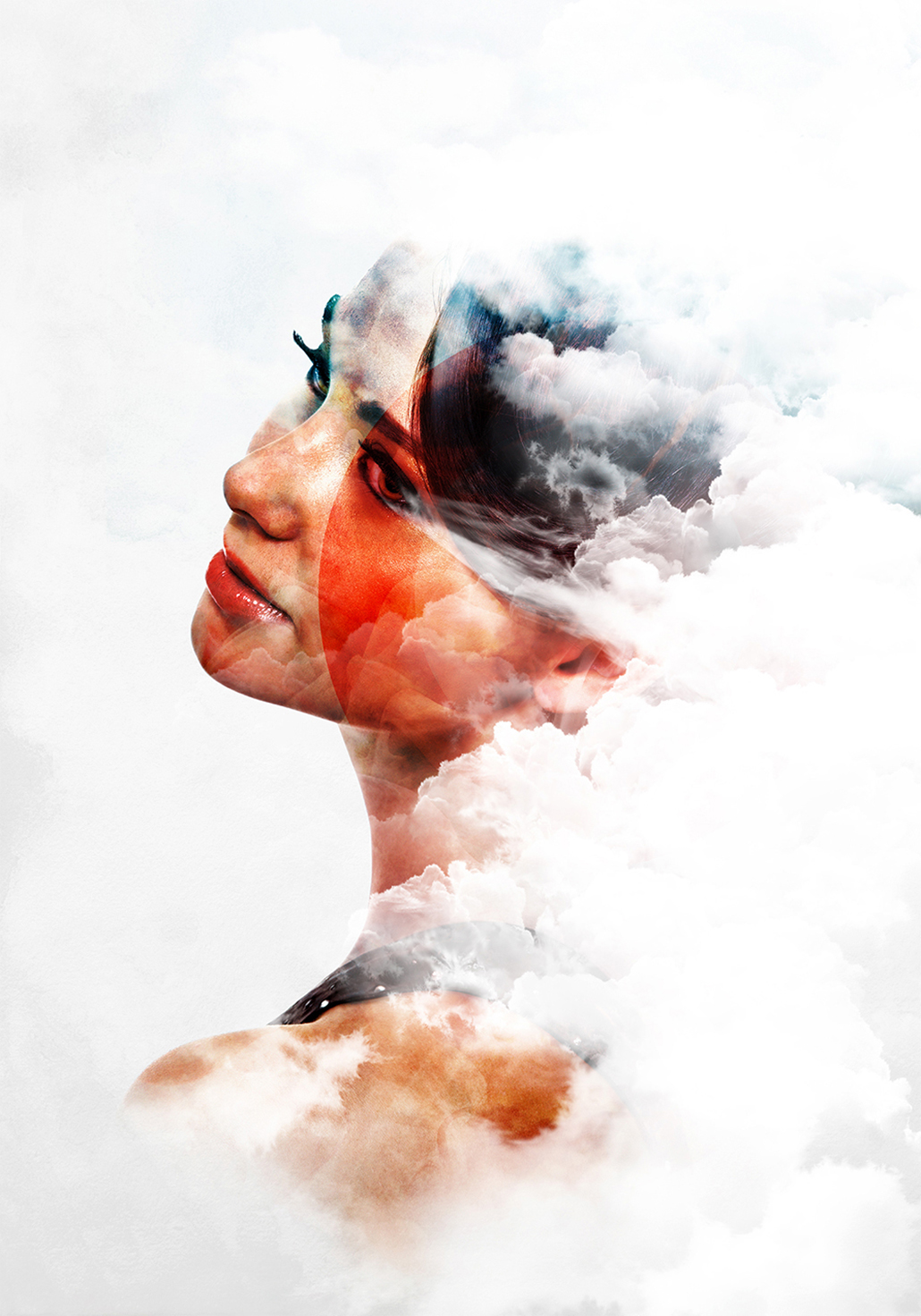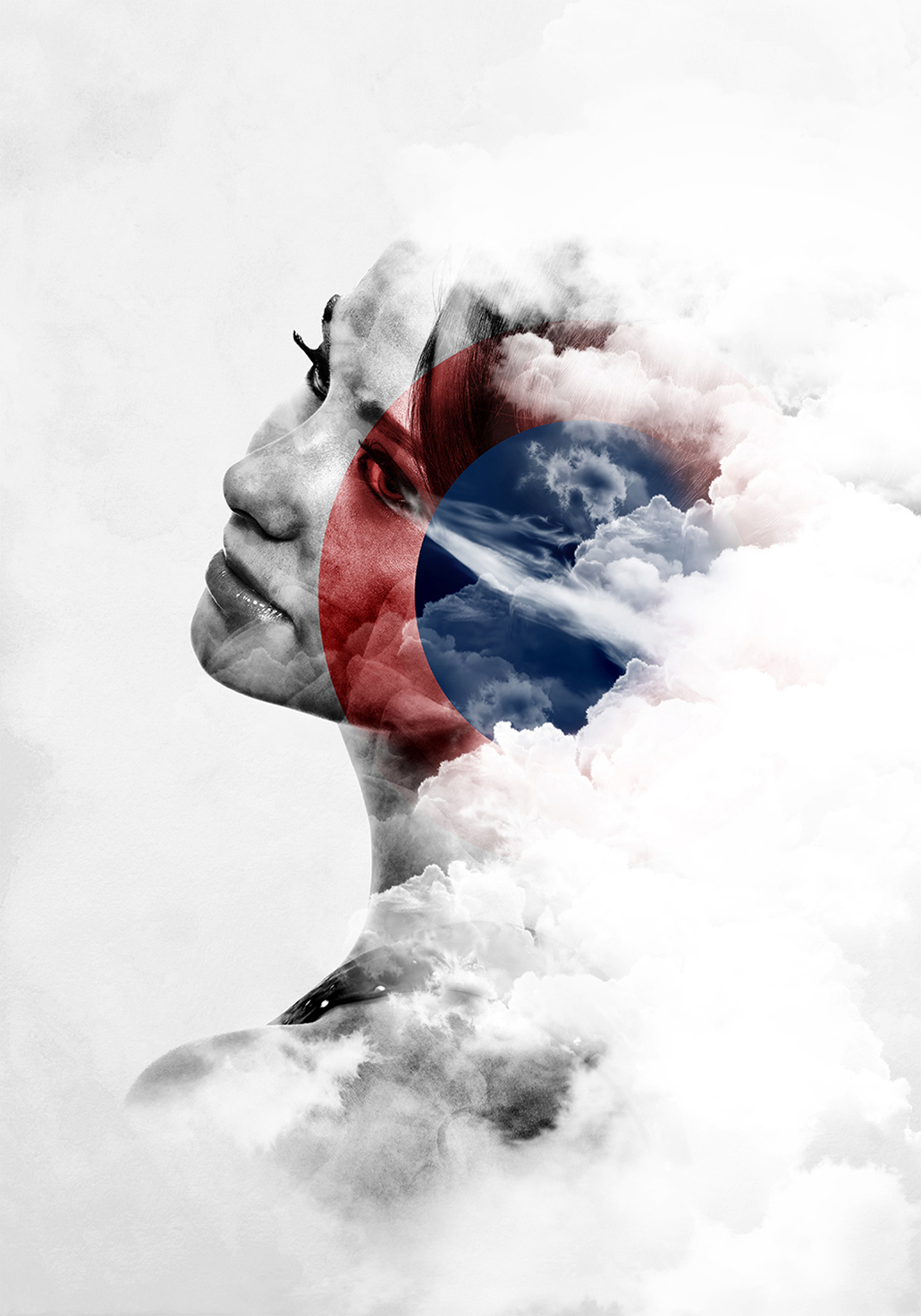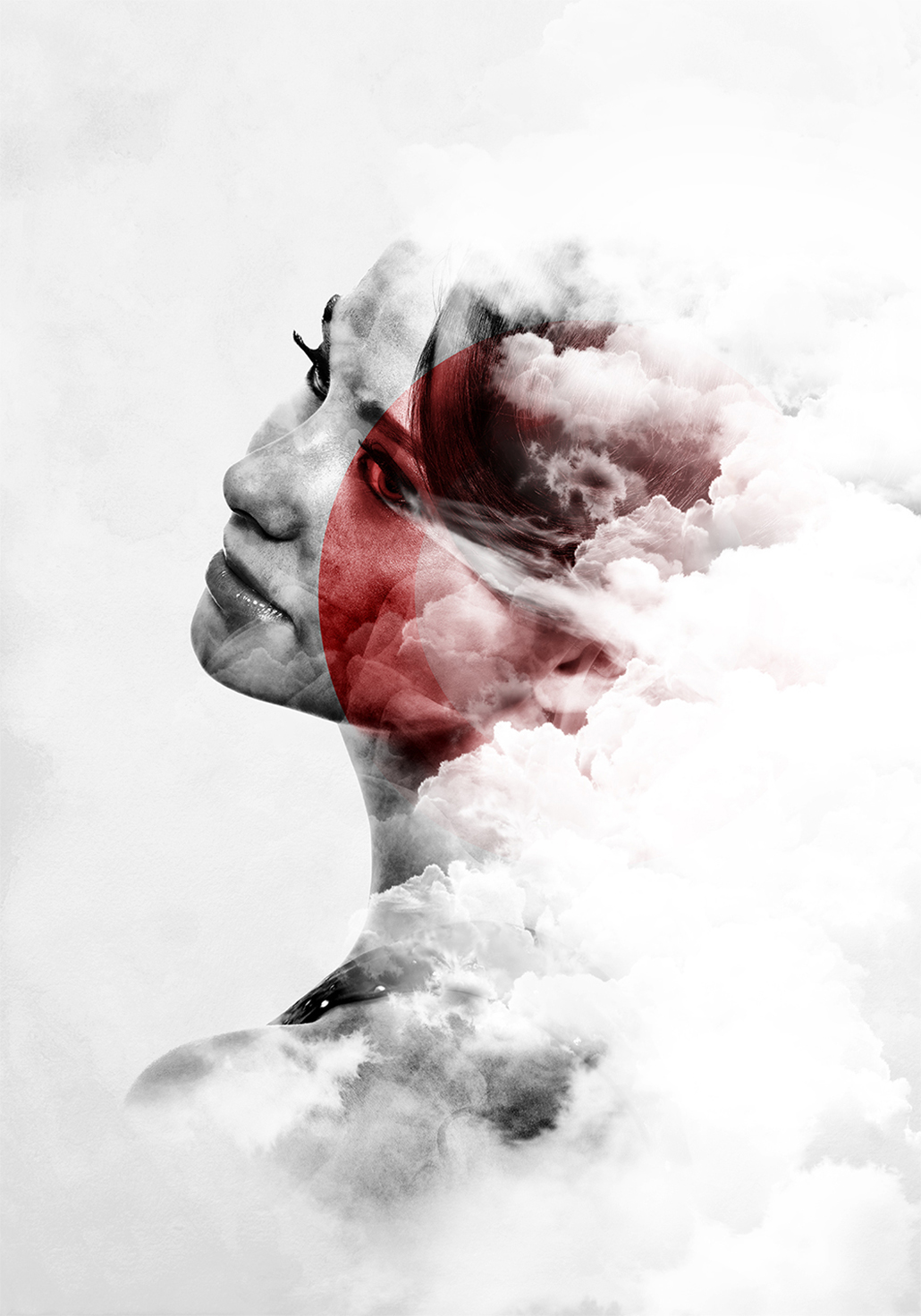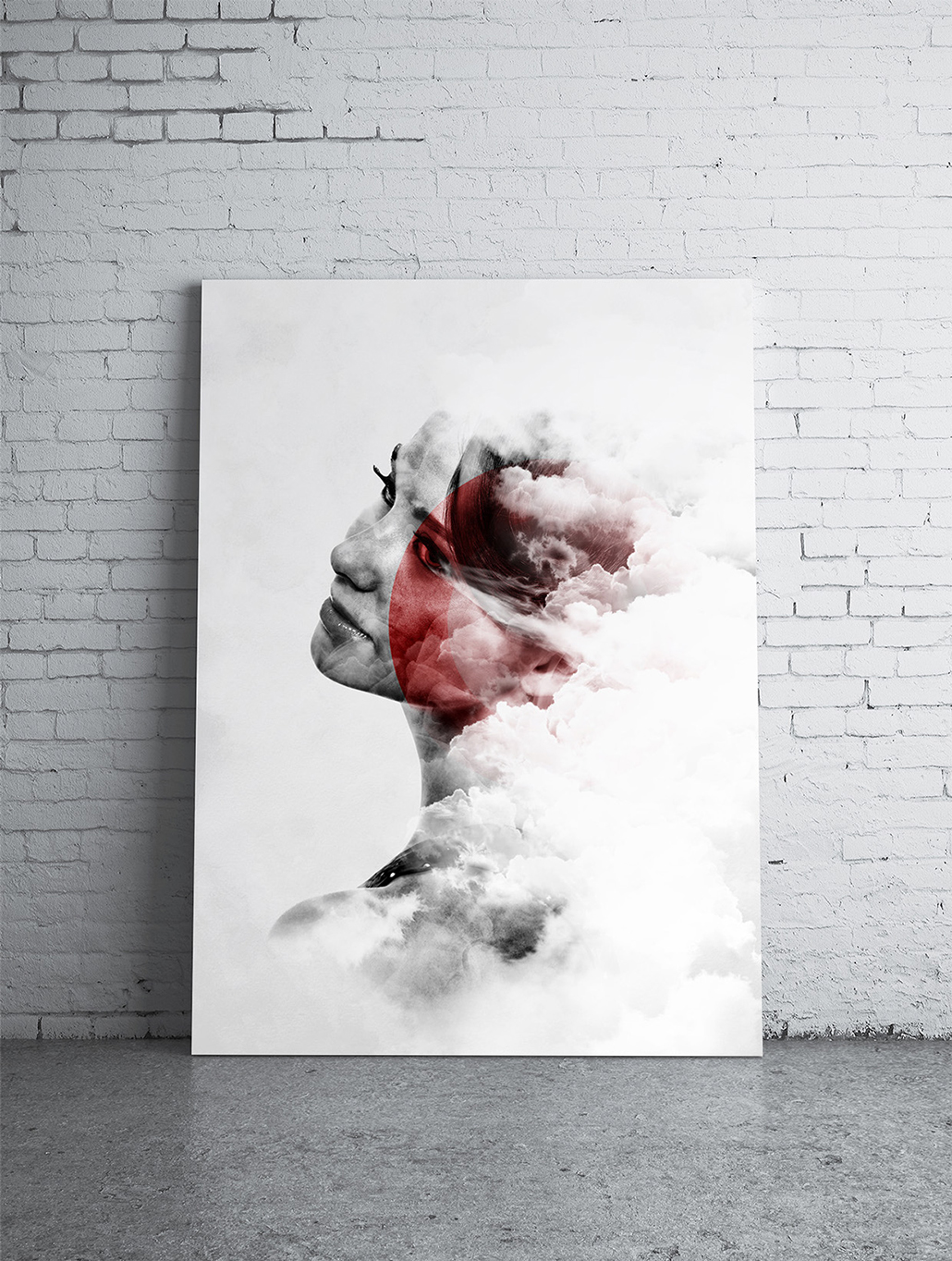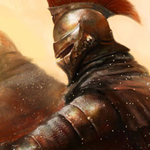 "Skull" is Colombian digital artist Santiago Betancur Salazar's last project. Salazar has his own website, which exhibits his fabulous works with different styles. The reason why he presents his "Skull" here is he loves skull, so he shares his works.
Photos belows generally show Salazar's working process with "Skull" by Photoshop. Skull itself is terrific enough, and Salazar created this "Skull" with creepy grey metal effects. The exquisite vein and muscle details prove Salazar's skills and attitude. No matter seeing from the front or from the profile, Salazar's Skull is naturally mixed together with its background, a grey metal skull emerging from its gray tenacious and unbreakable background.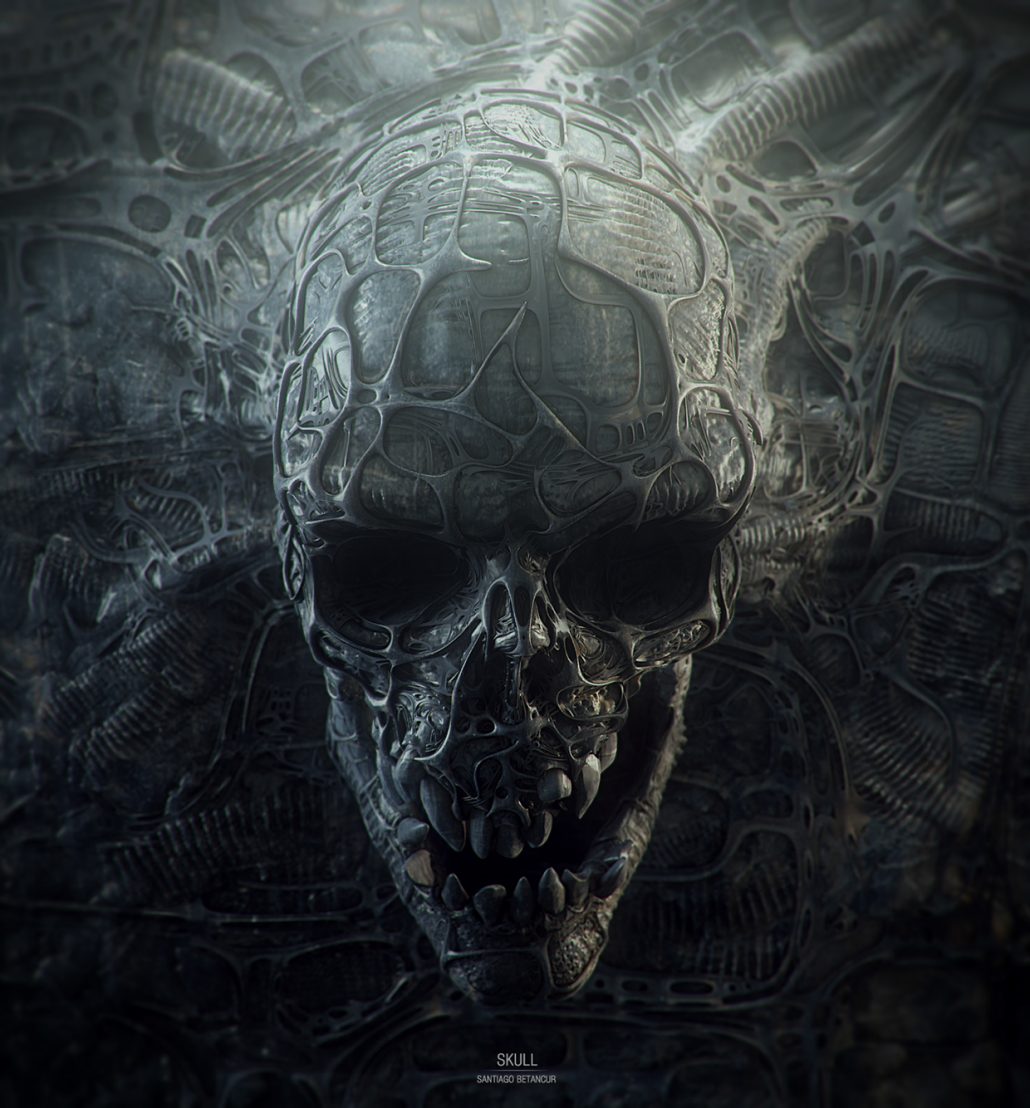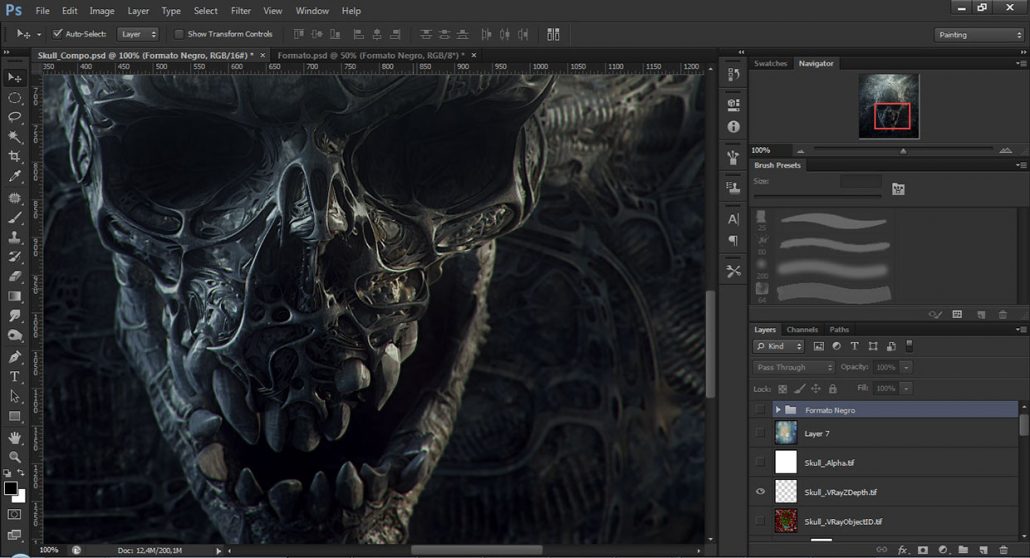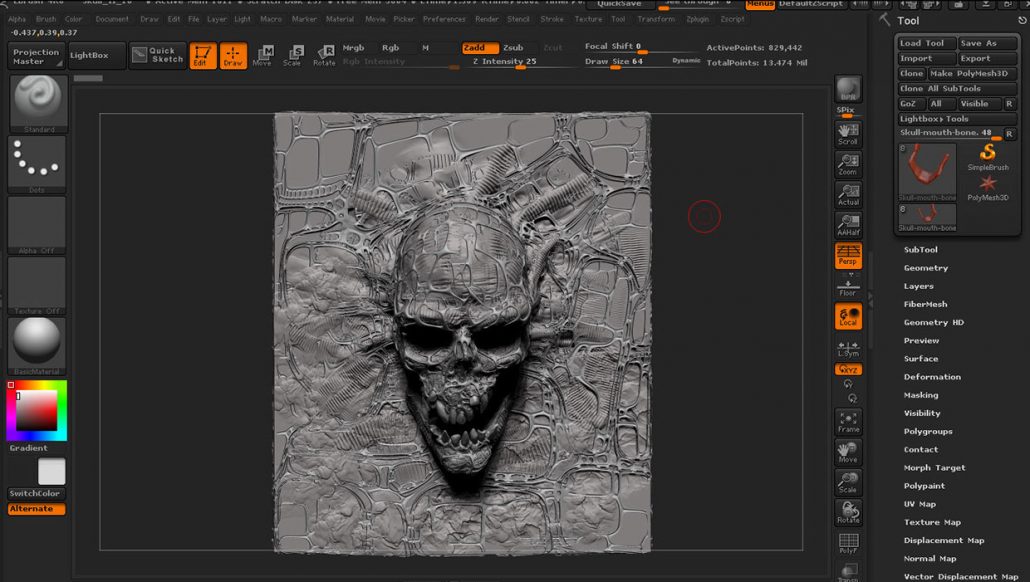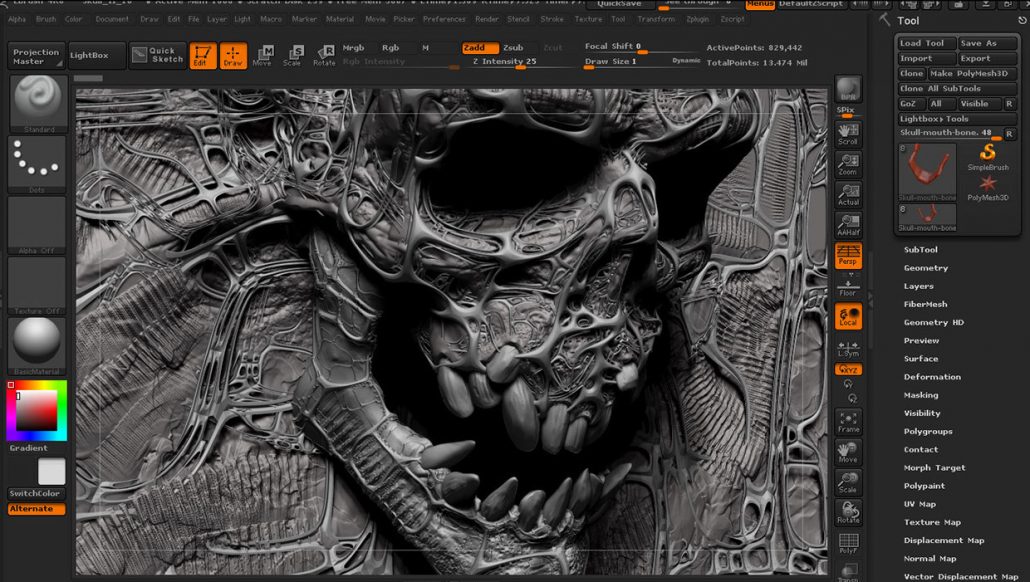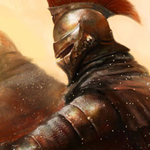 "Low-poly self portrait tutorial" is a Photoshop tutorial created by Brazilian creative director Breno Bitencourt. In this tutorial, Breno Bitencourt will show you how to create a low-poly portrait in illustrator and Photoshop step by step.
The main techniques used here are masks and blending modes, Photoshop's auto contrast, auto colour and auto levelsfunctions. There are also something basic you should know .Working with the best reference photo, choosing the best fragments to combine in a single image, dealing with the time-consuming part of the triangular mesh, firing up illustrator with pen tool, using align panel & vertical align center to deal with details, and adding color.
Watch the Video tutorial below and enjoy today's lesson!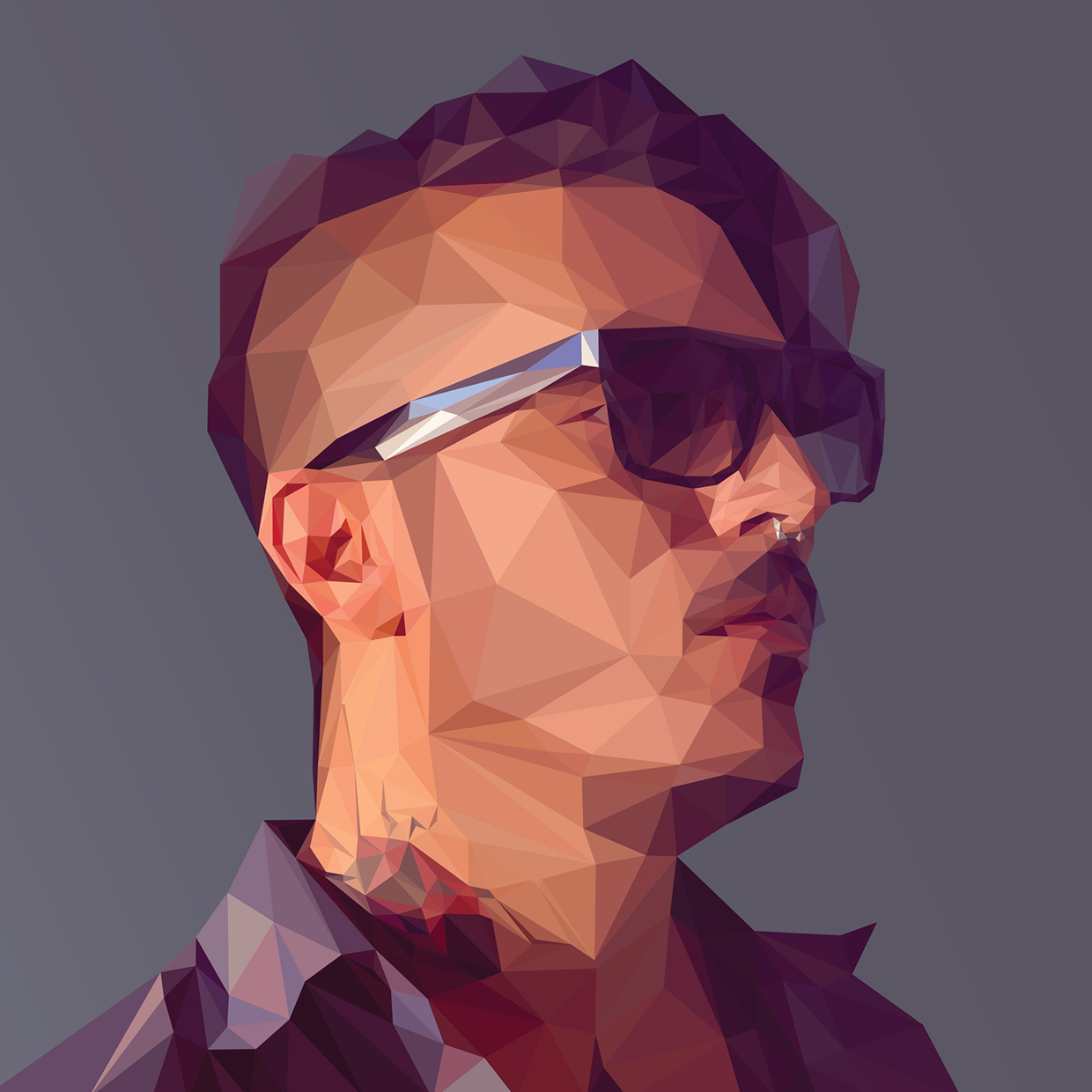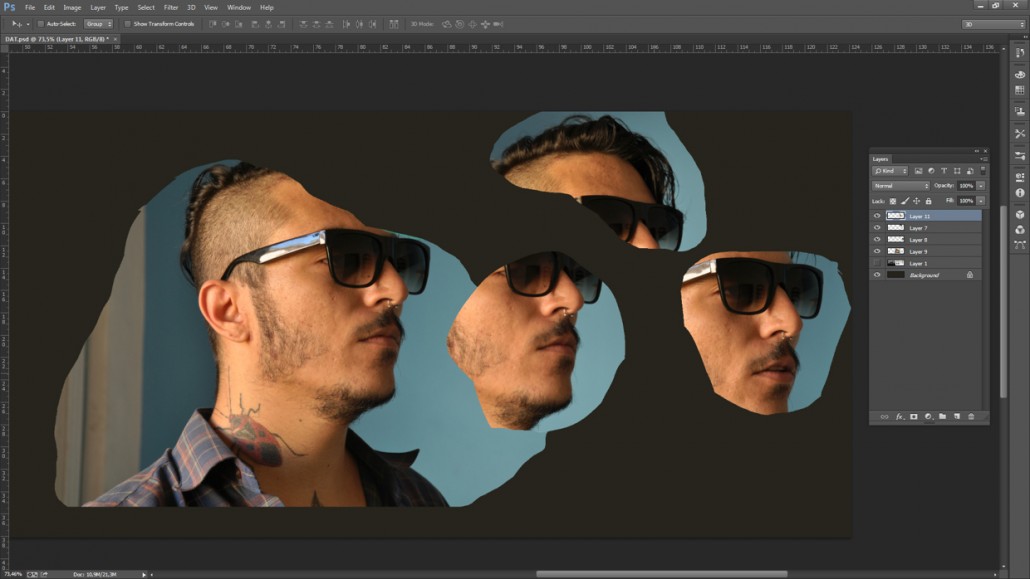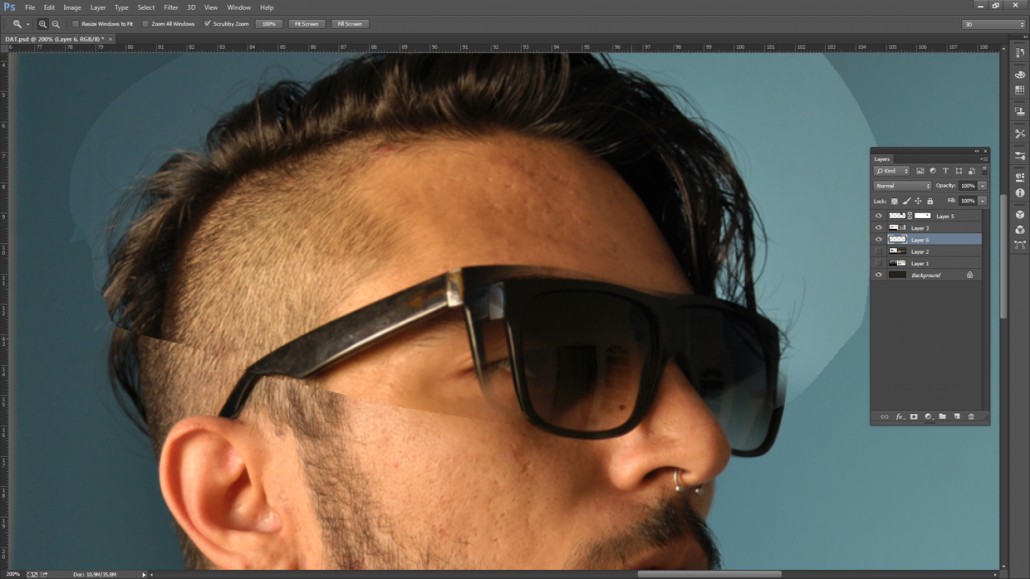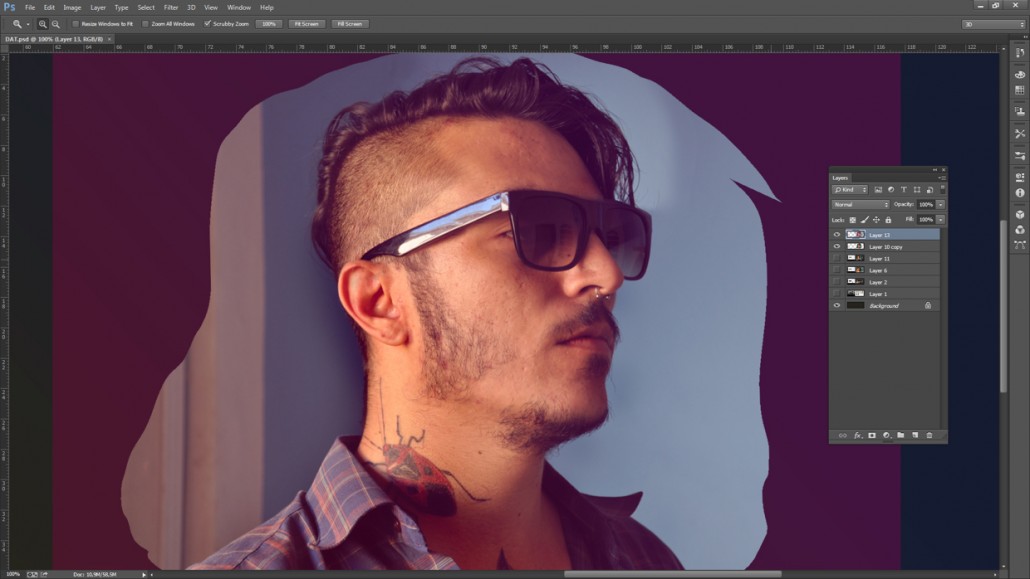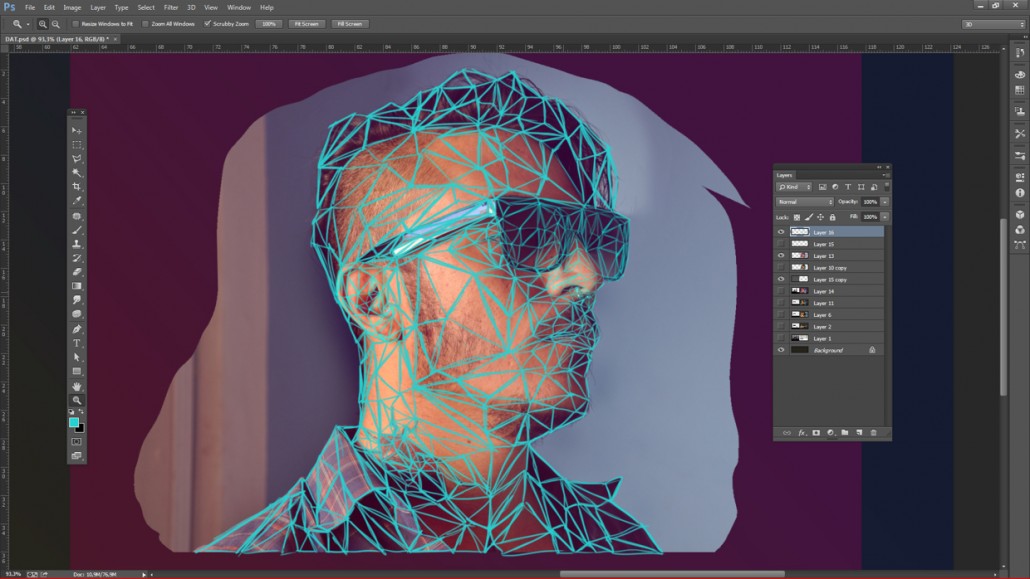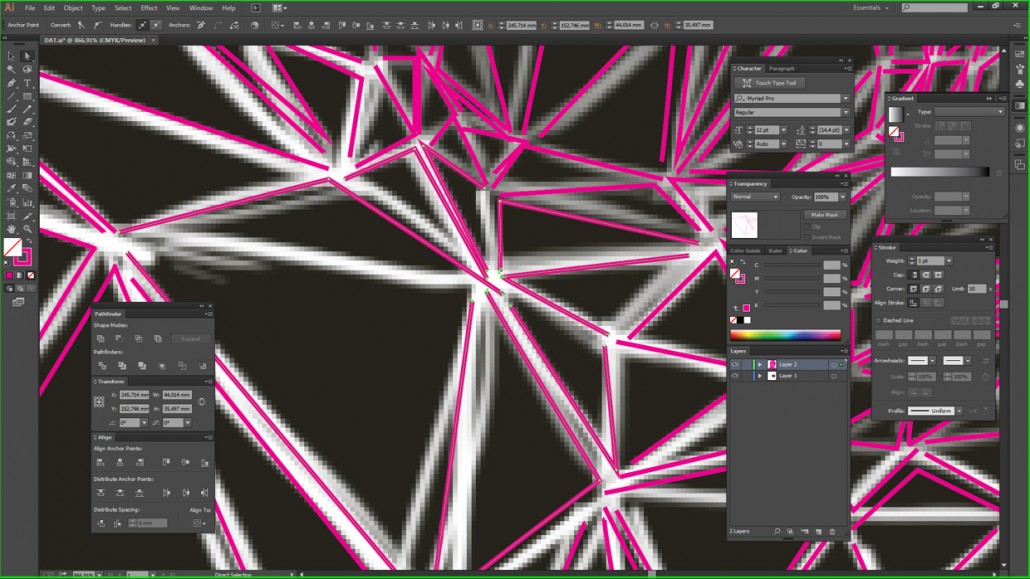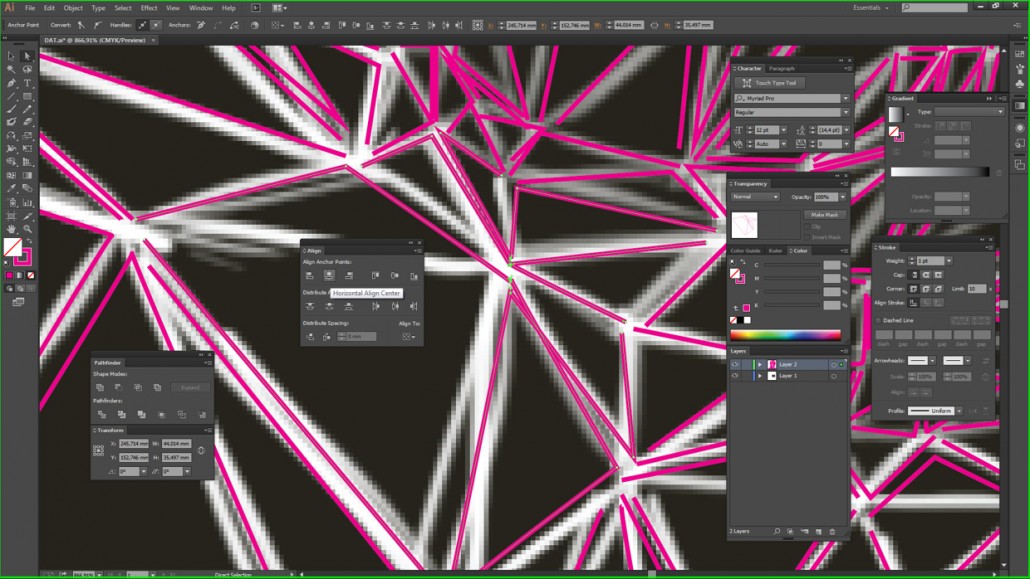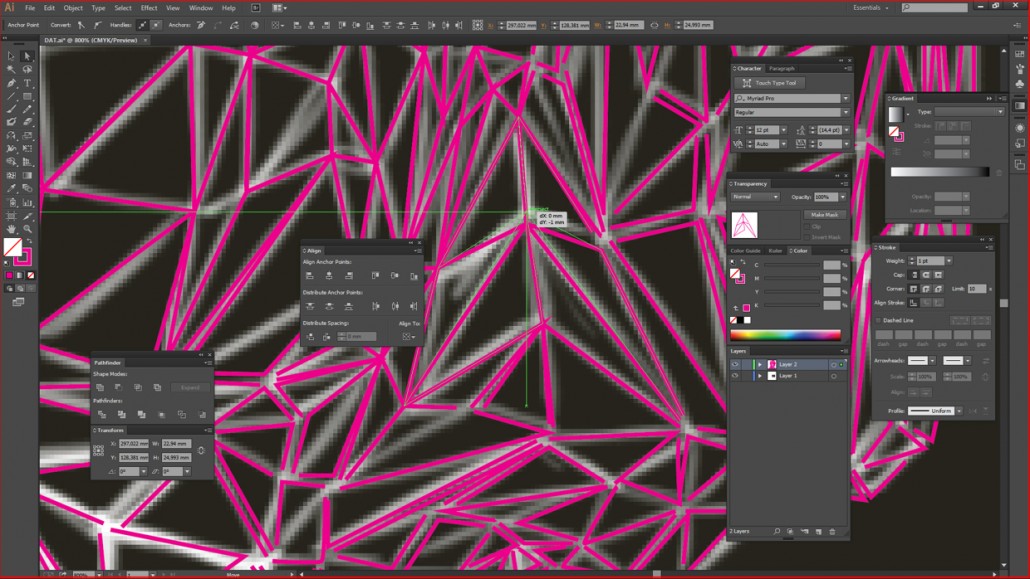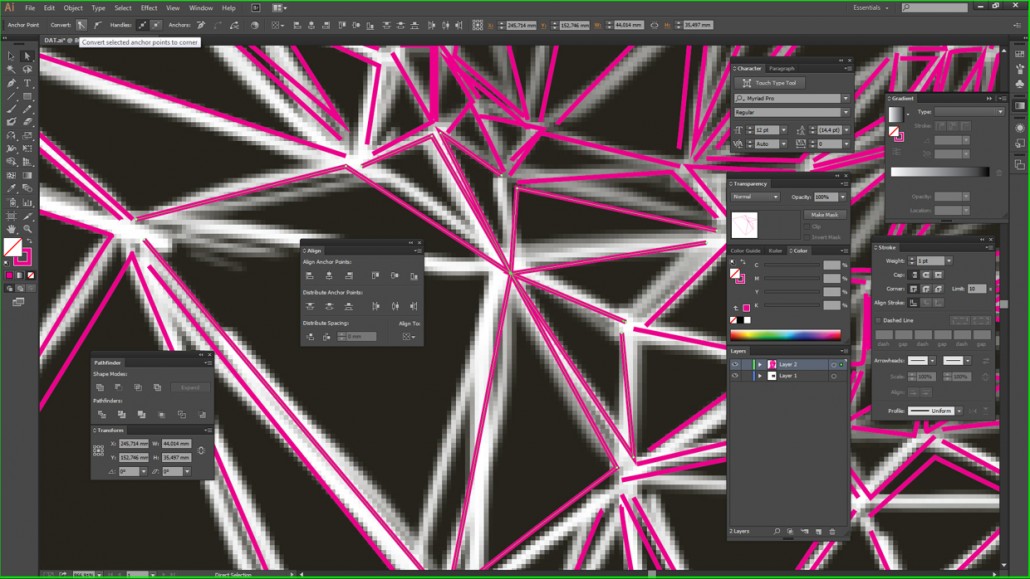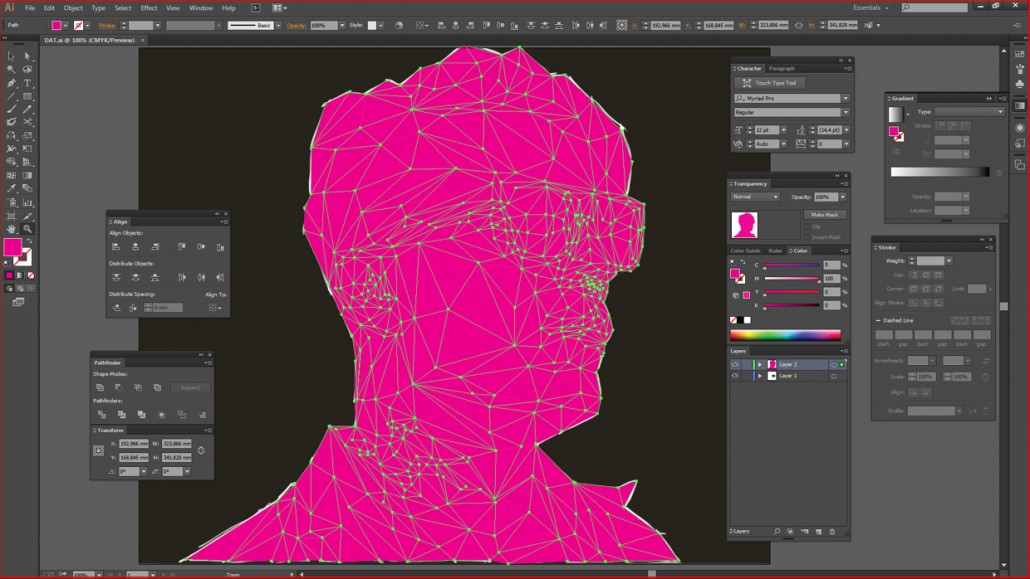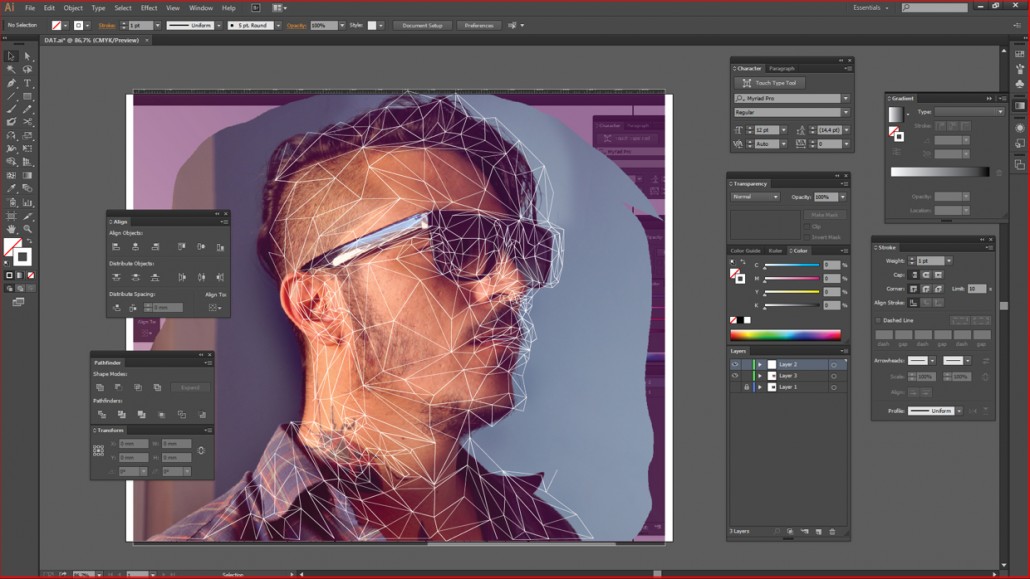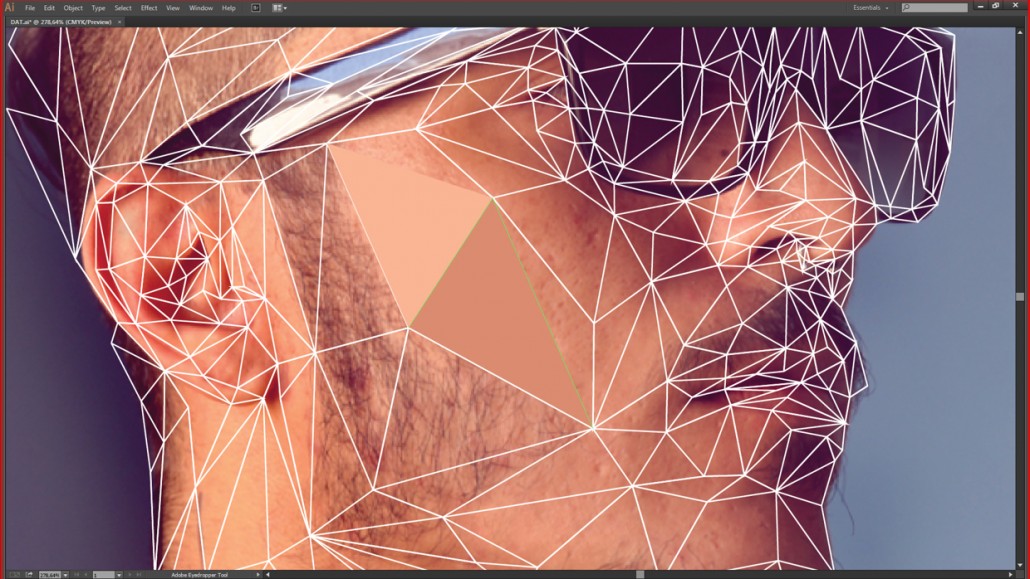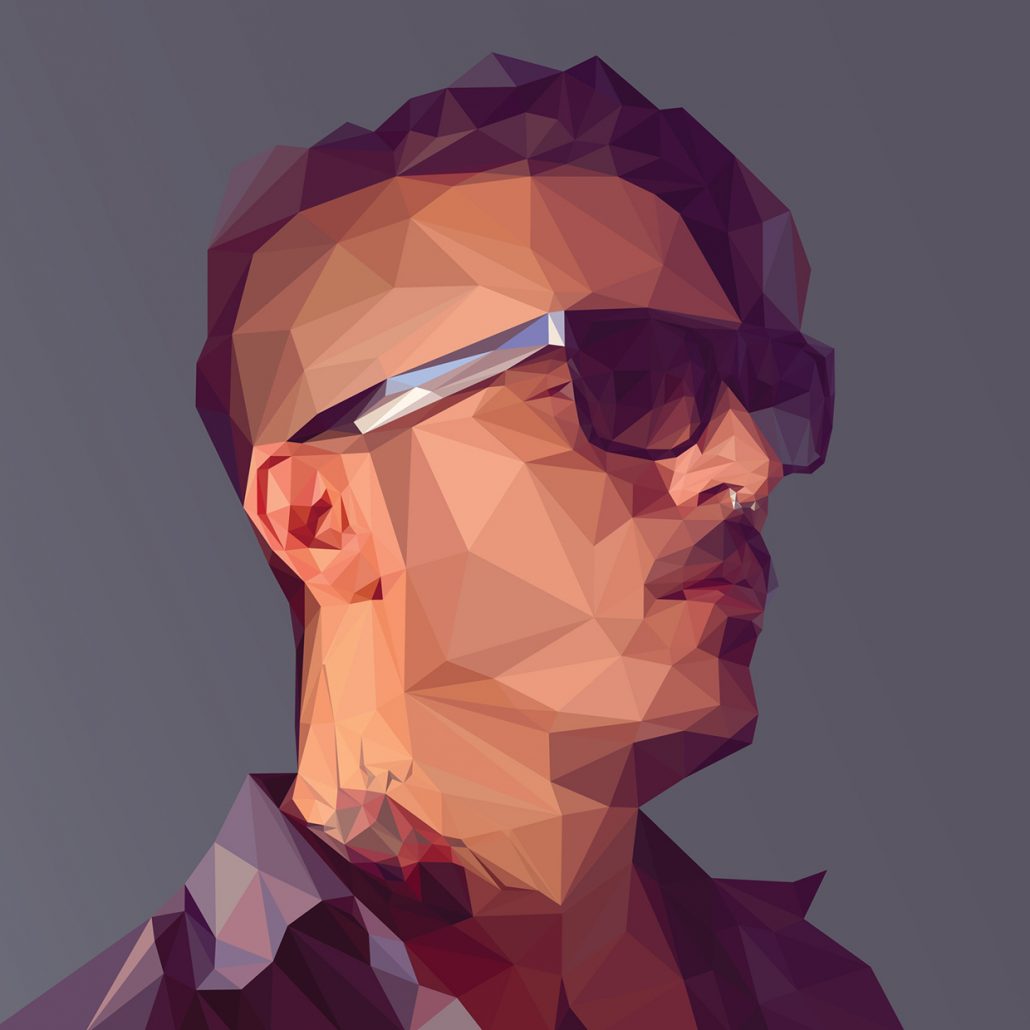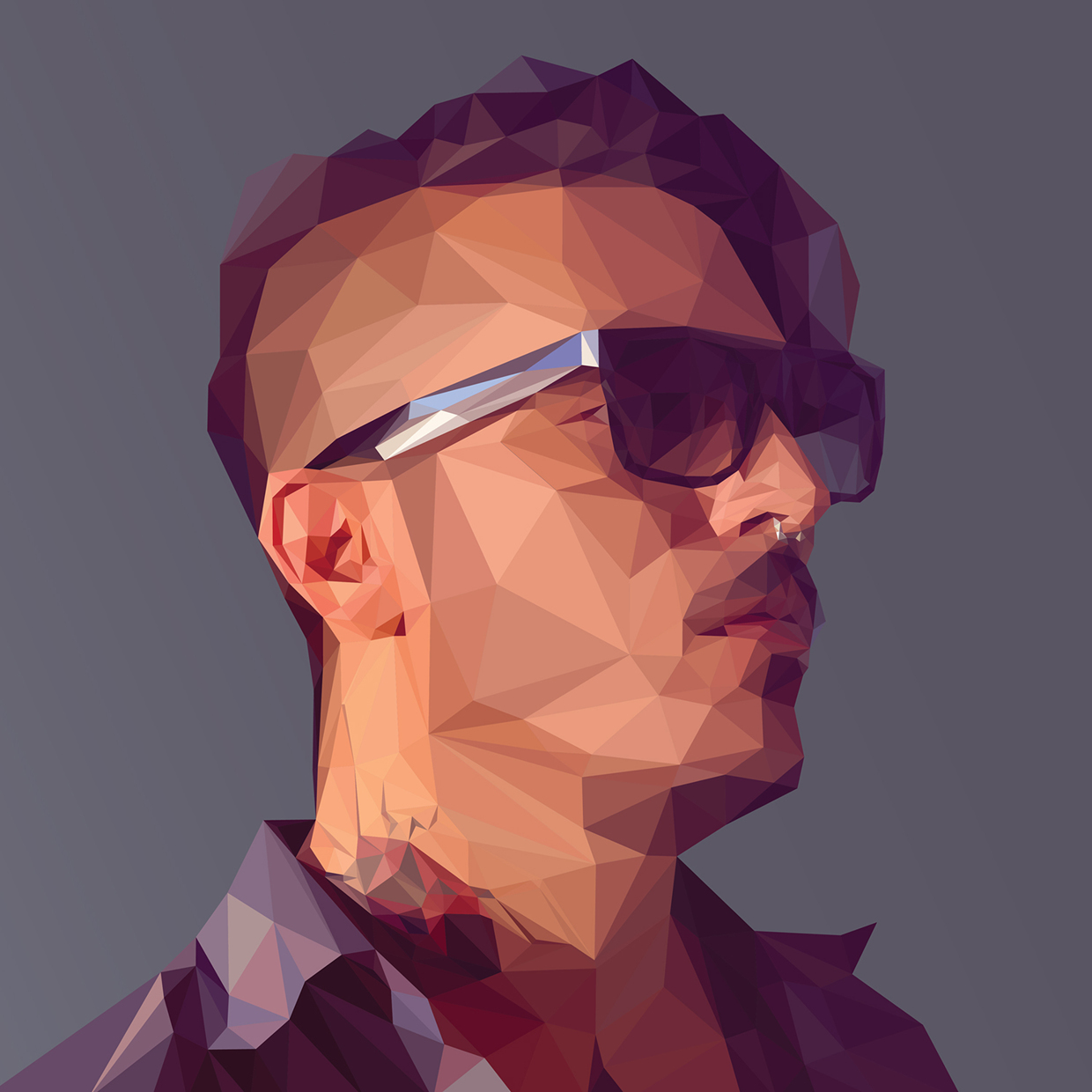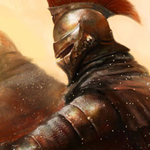 Photoshop is an excellent tool for seamlessly compositing disparate elements into a beautiful photomotage and making sophisticated artworks. The best way to improve yourself is to make reference to other fantastic works and great ideas. There are lots of professionals graphics around the internet. To ease of your life, we have selected some nice works in this article. Hope it can help and inspire you to develop your great works.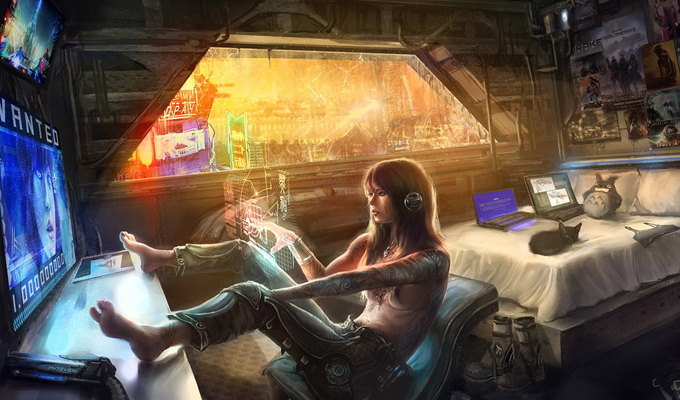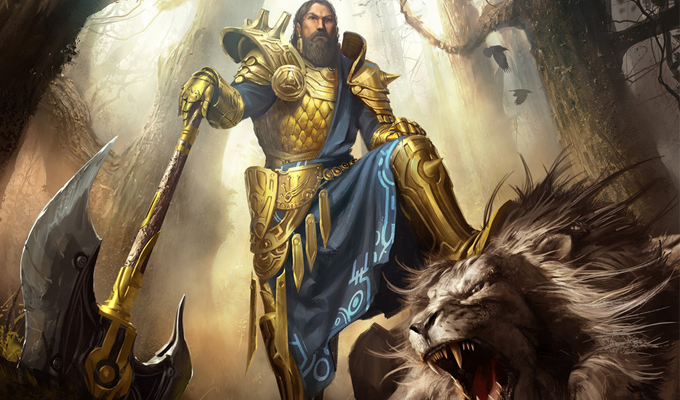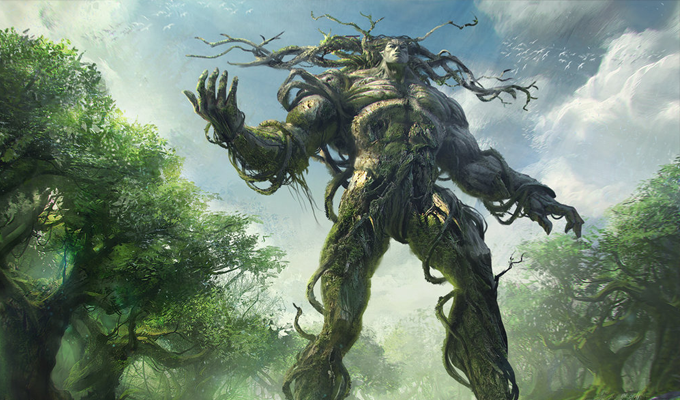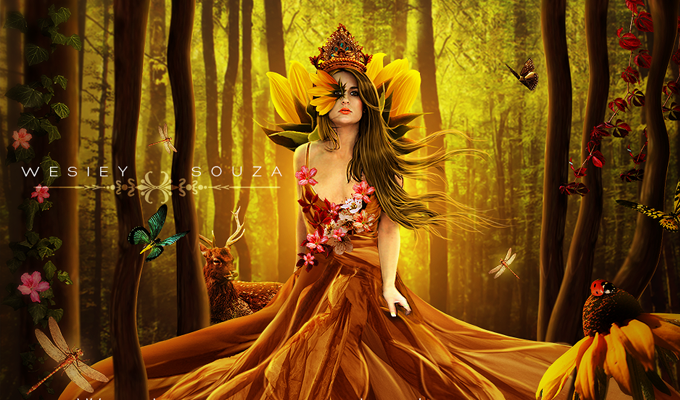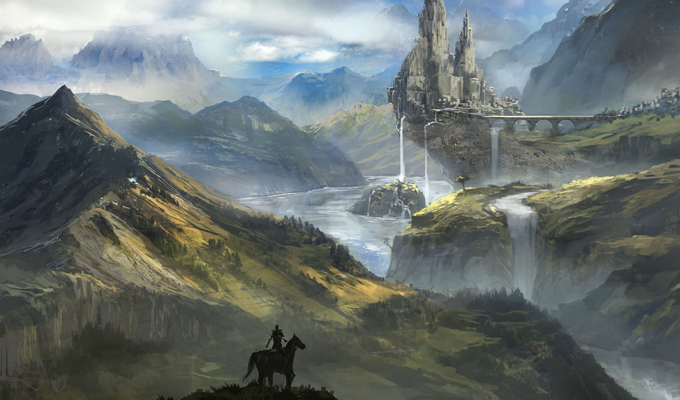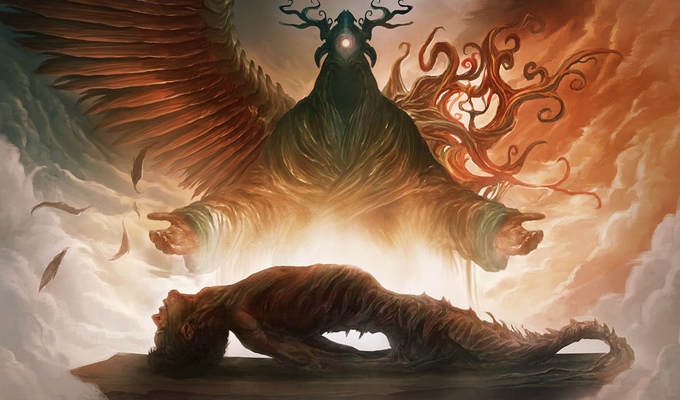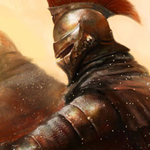 We are talking about Smaug, the arrogant, greedy, malicious, cruel, dangerously sharp minded, massive and powerful dragon from the Hobbit.This digital art was designed by Brazilian digital artist and graphic designer André Luiz de Castro, who used ZBrush and Photoshop and took around 35 hours to finish.
Smaug is a fictional dragon and the last great Fire-drakes of Middle-earth in J. R. R. Tolkien's 1937 novel The Hobbit. Smaug rose to prominence by laying waste to the town of Dale and capturing the Dwarf-kingdom of the Lonely Mountain (Erebor) with all of its treasure. These events occurred some 150 years before the events of The Hobbit, and Smaug was already centuries old at the time. In the book, the dragon is sometimes called Smaug the Golden or Smaug the Magnificent.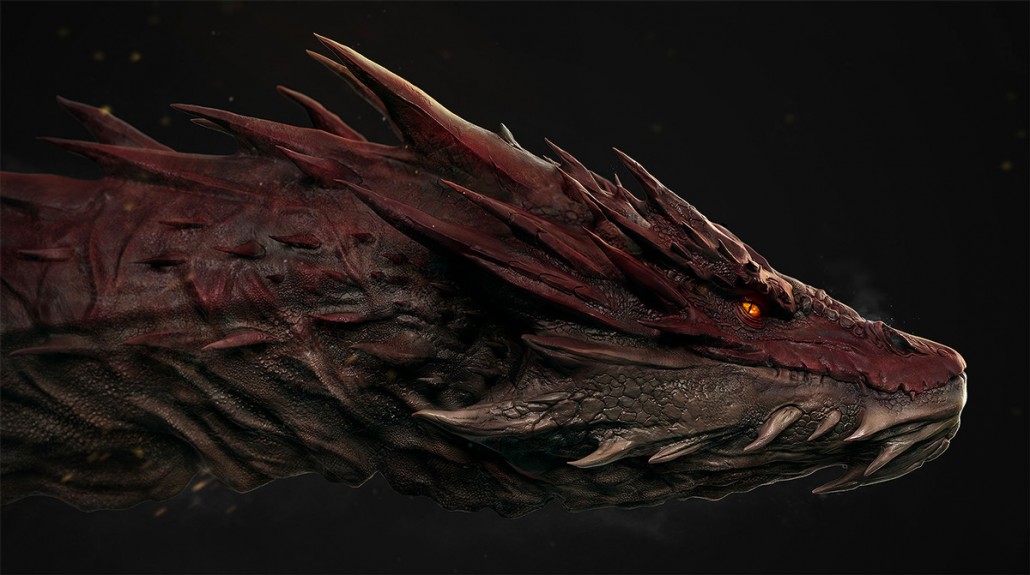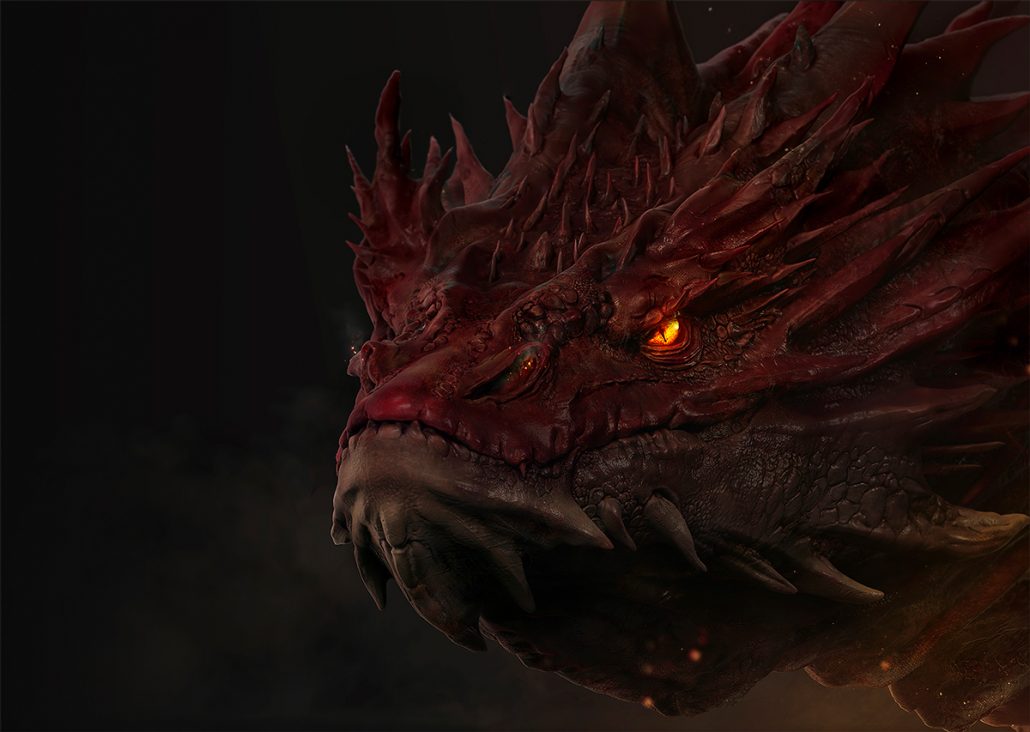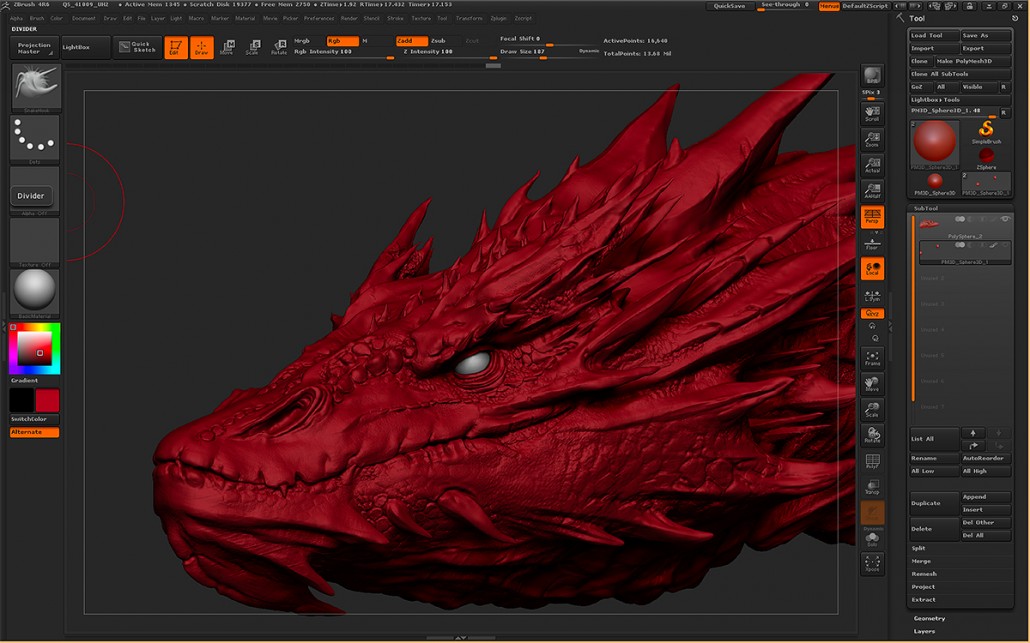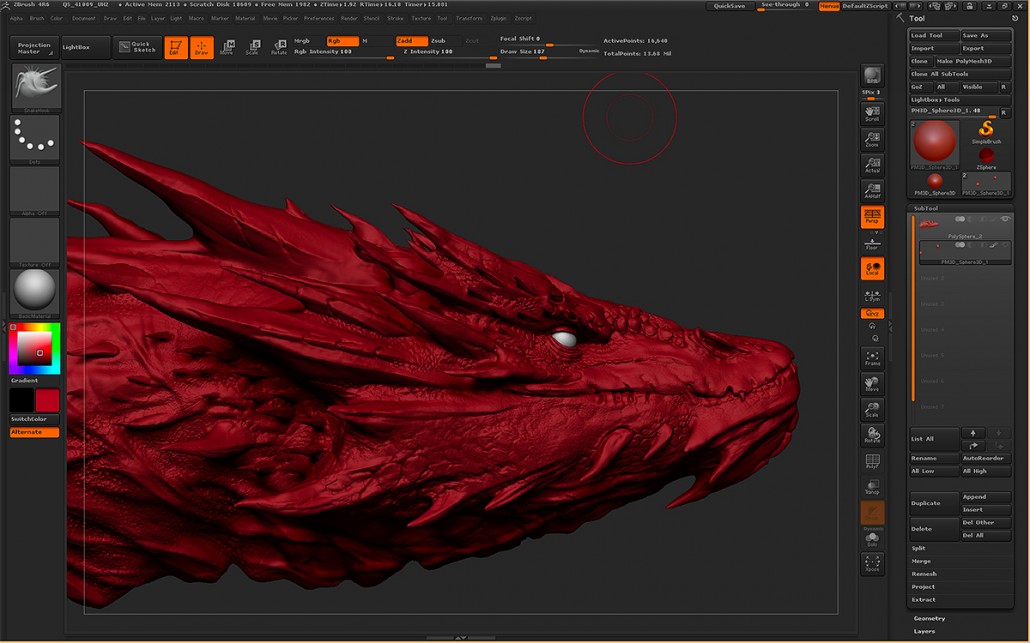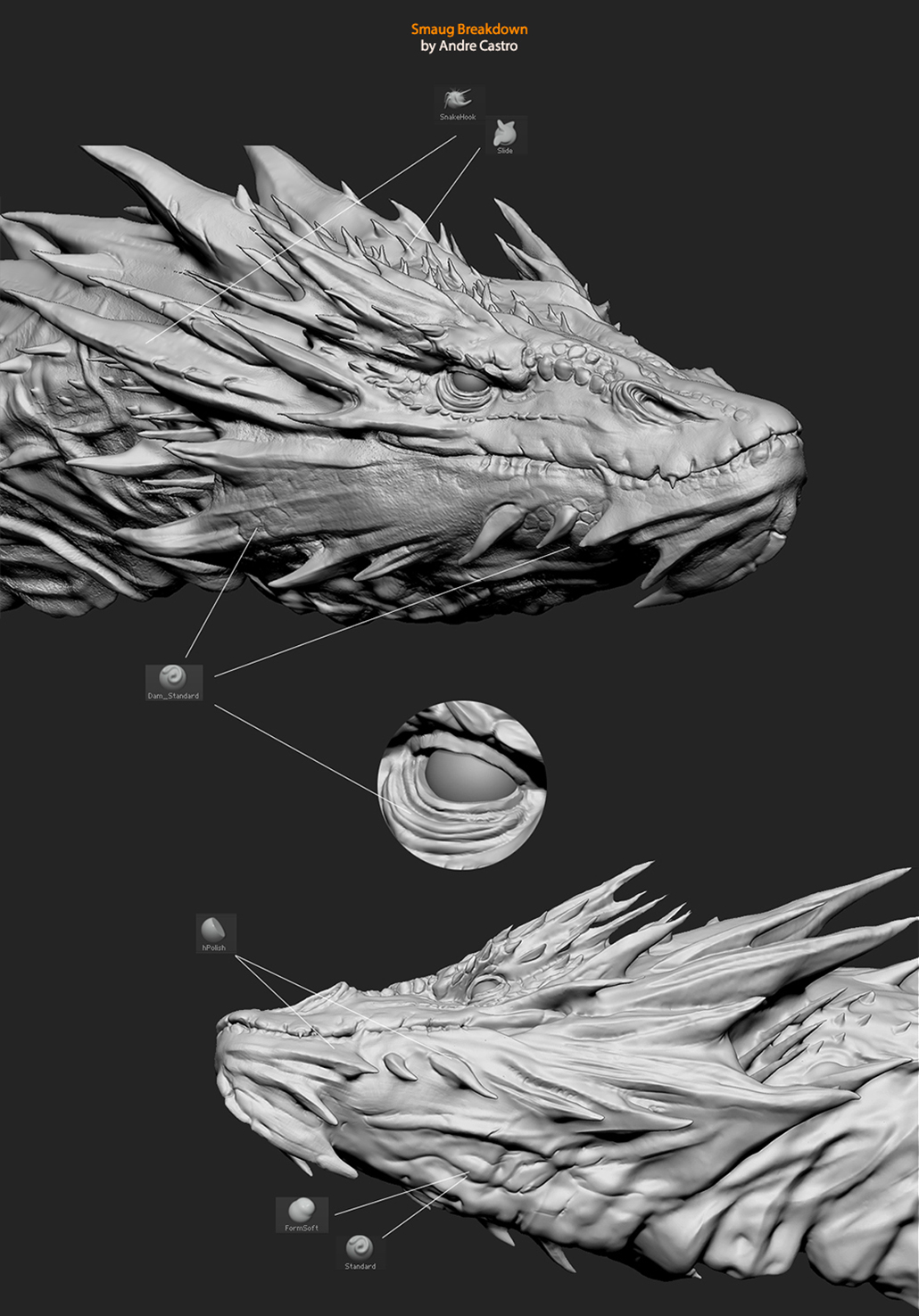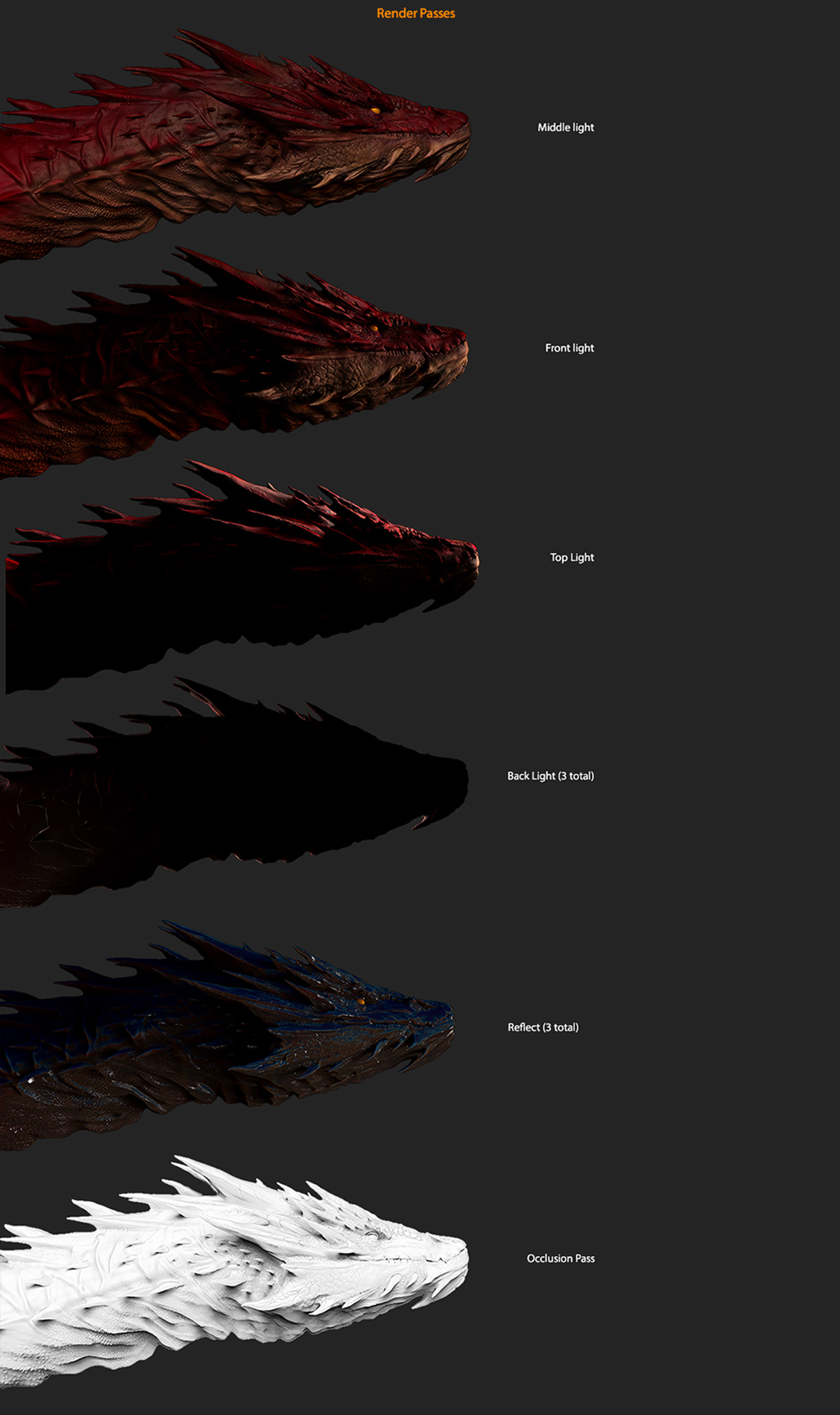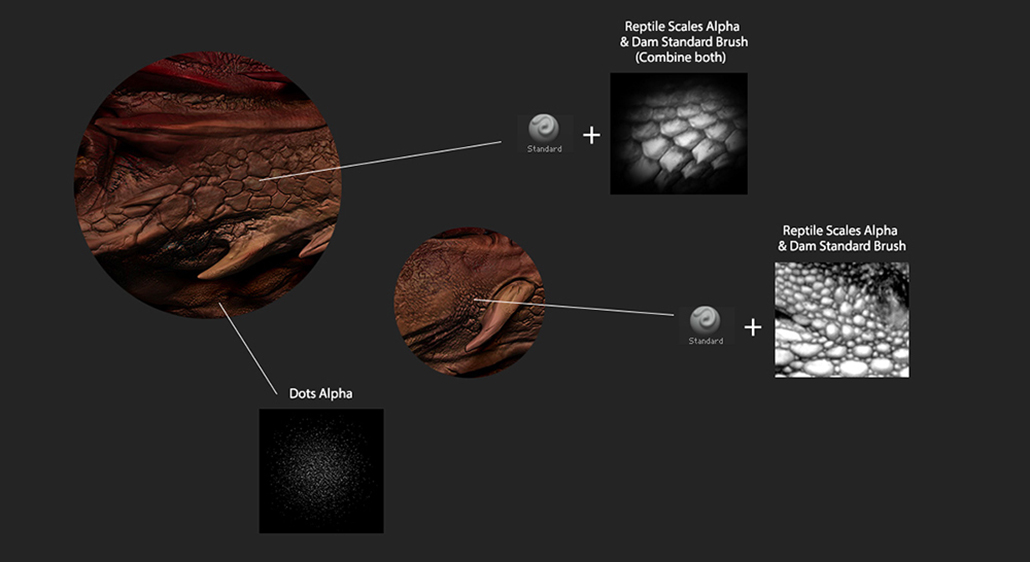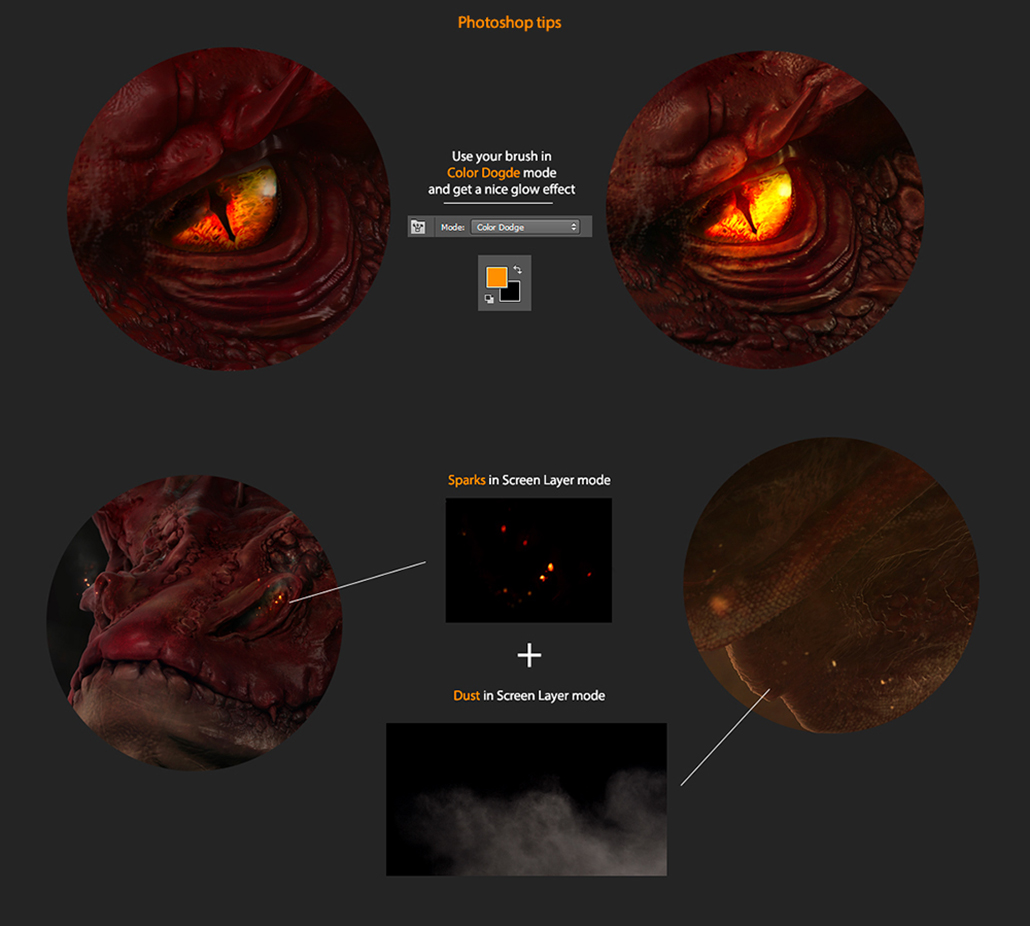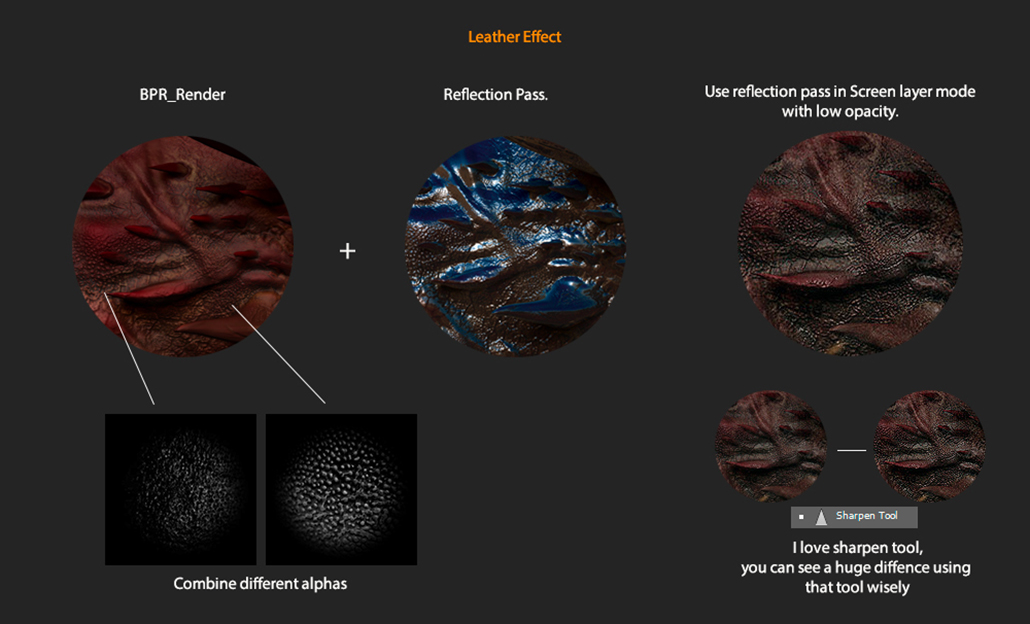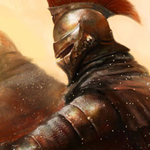 Emi Haze is a calm, quiet, really creative, and inspired perfectionist. For him, everything has its own importance, images, textures, sounds and fragrances.
In his recent works he tried to merge the human body with nature or rather with the four elements of fire, air, water and earth, and even with a fifth esoteric element: the Aristotelian ether, that includes all the others, the essence of celestial bodies, eternal and unchangeable in comparison with the earth as a place of change. The result is the vision of his imaginative world hanging between reality and fantasy, dream and utopia and in which color and sensitivity have the predominant role.
His artwork "Cosmogony Reloaded" is just the outcome of this idea to be part of the Photoshop 25th Anniversary special advertising campaign. "Cosmogony Reloaded" is on the short film which was featured during the Academy Award Oscars 2015 ceremony.