Your Favourite Photoshop Tutorials in One Place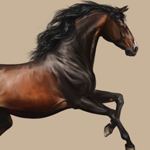 Digital-Painting-for-a-Realistic-Horse
Under

- Photoshop is recommended for this tutorial -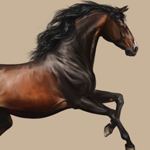 Webydo offers a code-free, fully integrated website design solution for professional web designers. However, what does it take for a designer to start creating sites for their clients? First, after a year, Webydo has become known and widely praised by the creative professional community for their intuitive design studio, feature rich options and ability to continuously develop and add new features for their designers. The best part about all of this is that there is absolutely no code involved.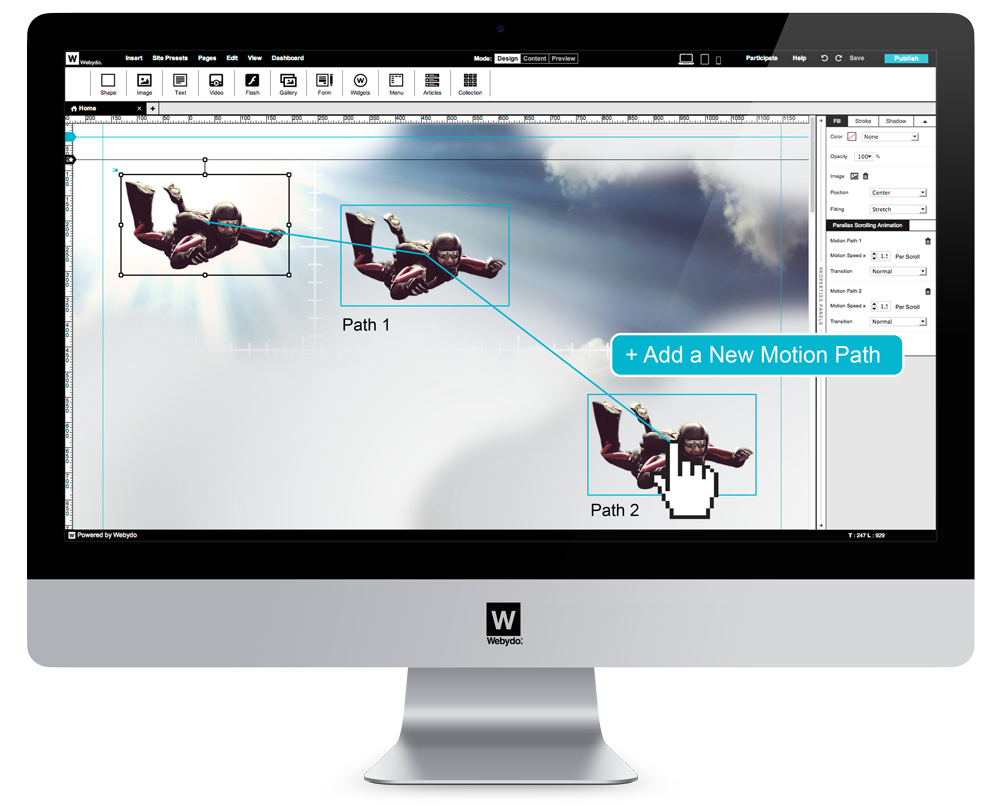 Innovation is piped in through the air vents at Webydo because what the designers are able to accomplish in a year has taken other similar platforms twice the amount of time. The latest and most exciting feature update is Webydo's code-free, Parallax Scrolling Animator. Presently only offered in closed-beta, Webydo is granting access to the first 3,000 designers who sign up. Keep in mind that this is a hot feature and picking up a lot of attention and invites are running out quick, so grab yours before this unique opportunity closes.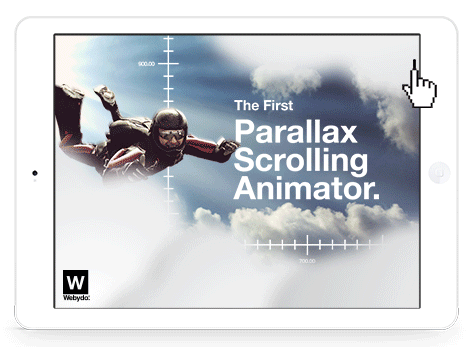 Webydo's mission is to put designers in the driver's seat of every project or task. Good news for designers is that by adding the ability to create a Parallax Scrolling website with their pixel-perfect animator, they can work independently to create and manage websites for their clients that will meet today's hottest web design trends. We have seen some big names recently switch over to parallax scrolling such as Puma and Sony. In addition, designers can work on a site to site basis or upgrade their work load by signing up for the team or agency packages. This allows designers to have more control over their client's websites and growing their design agency.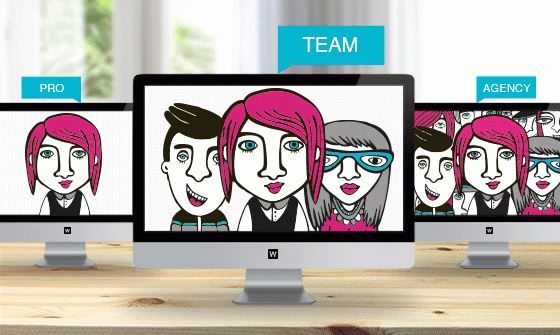 You can place Webydo in the center of your business so that you have the option to do more in less time. It's not going to be the run of the mill website creator. Getting starting is more intuitive for the experienced designer thanks to the familiar layout that is akin to that of Photoshop or InDesign. Shortening the learning curve and getting designers creating sites either right from a blank canvas or to take inspiration from one of the readymade designs or layout options.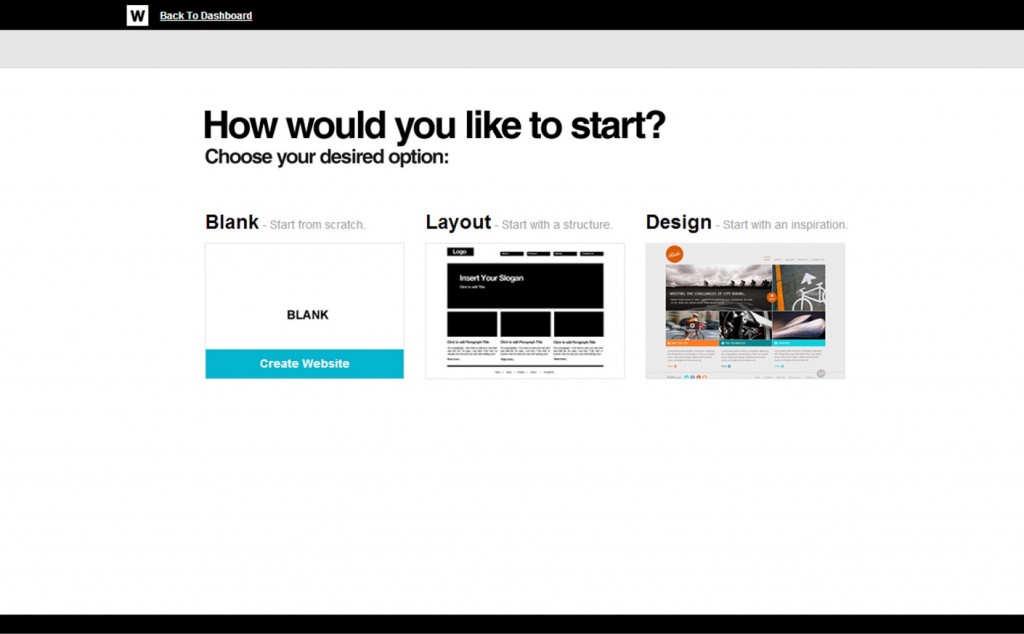 There are some incredible features within this B2B cloud-based design suit. You will be able to create a great looking website from start to finish without using code. You can also bill your clients within the dashboard. When your clients enter the CMS aspect to make any changes to content, they see your logo thanks to the white labeling option, allowing you to not only brand the dashboard but also help clients to see exactly where they are.
The community is really what makes Webydo so unique. The "Participate" page is where designers can propose features and let the community vote. Within a few weeks, the Parallax Scrolling Animator will also be live, which is one of the hottest trends hitting web design right now. In case you're not sure of what this is, it allows depth, movement, and animation to be added when a user scrolls down the length of a web page. Providing an almost 3D affect, that started picking up popularity in video games and then taking off in 2013 by the web design community.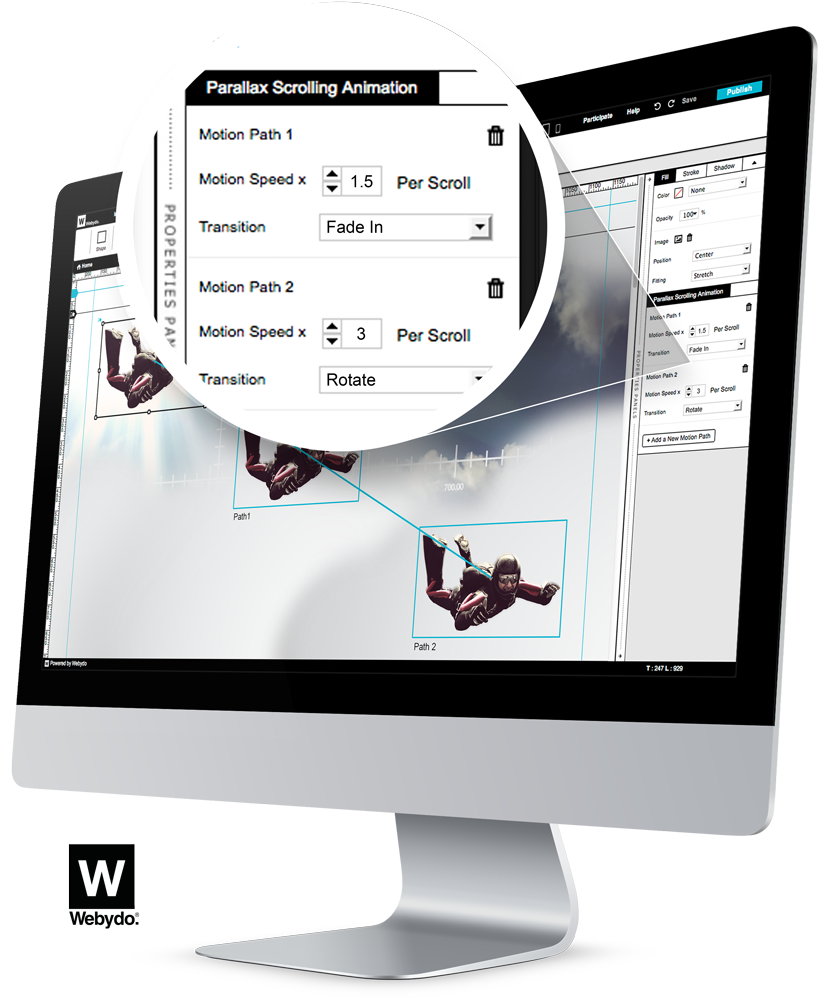 Webydo's closed-beta invites are again available for the first 8,000 designers who sign up and they will have the opportunity to be some of the first to experience the freedom of Parallax Scrolling Animation with Webydo.
This article is presented by Webydo's professional community of designers.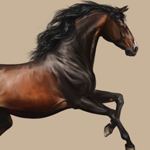 French graphic designer Sébastien DEL GROSSO shows the process of how to place sketches of his photos on his photos with Photoshop. Sébastien DEL GROSSO uses photos taken with natural light, referring to drawings whose pencil strokes are fast and nervous to give the impression of a construction.
Then the first step is to keep all images in a square format to reinforce the idea of series and work with layers. The second is to scan and clean the drawings then place them on the foreground, in front of the previous image. The third is to use brush shapes to erase some details on the pictures and reveal the sketch. When presenting of the sketch part in the photo, looking realistic and balanced is necessary. And finally, to use the black in subdued mode and the white in inlay mode to obtain better results.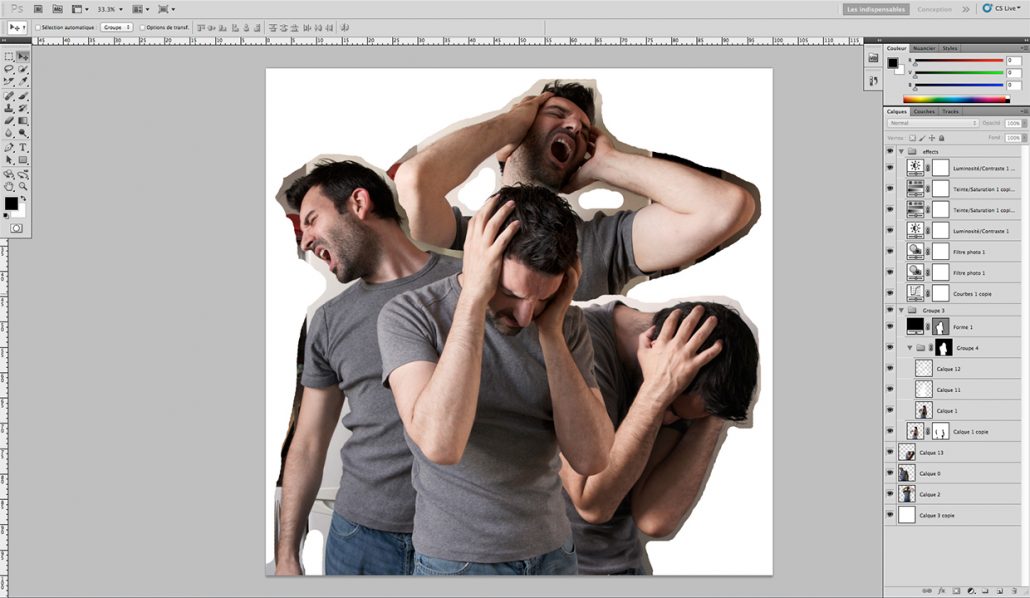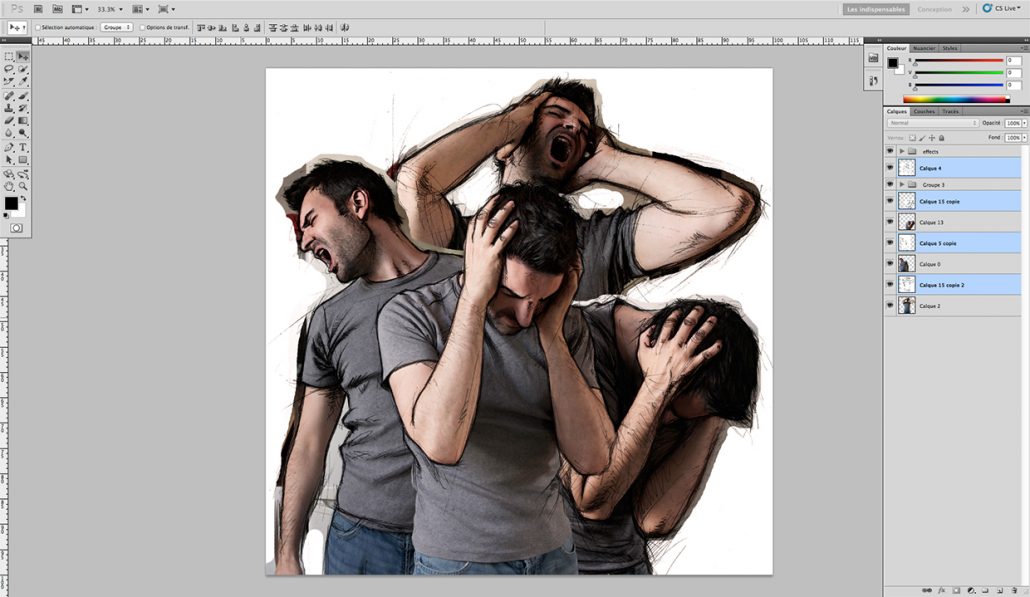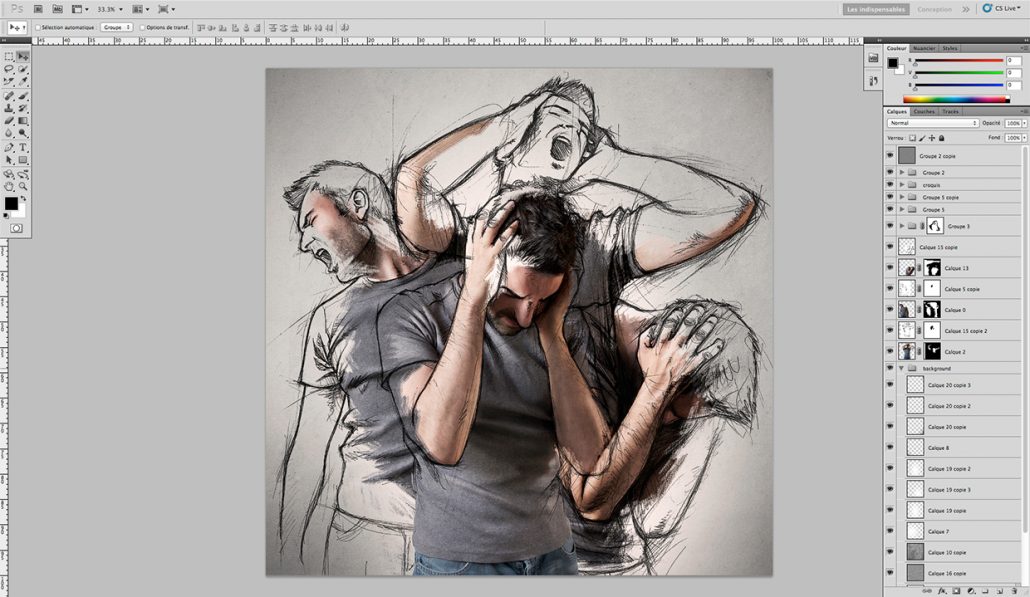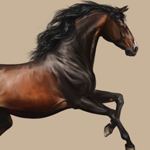 Final Image Preview
On this tutorial we will make a Poe and Pluton cartoon portrait, using custom brushes created by ourselves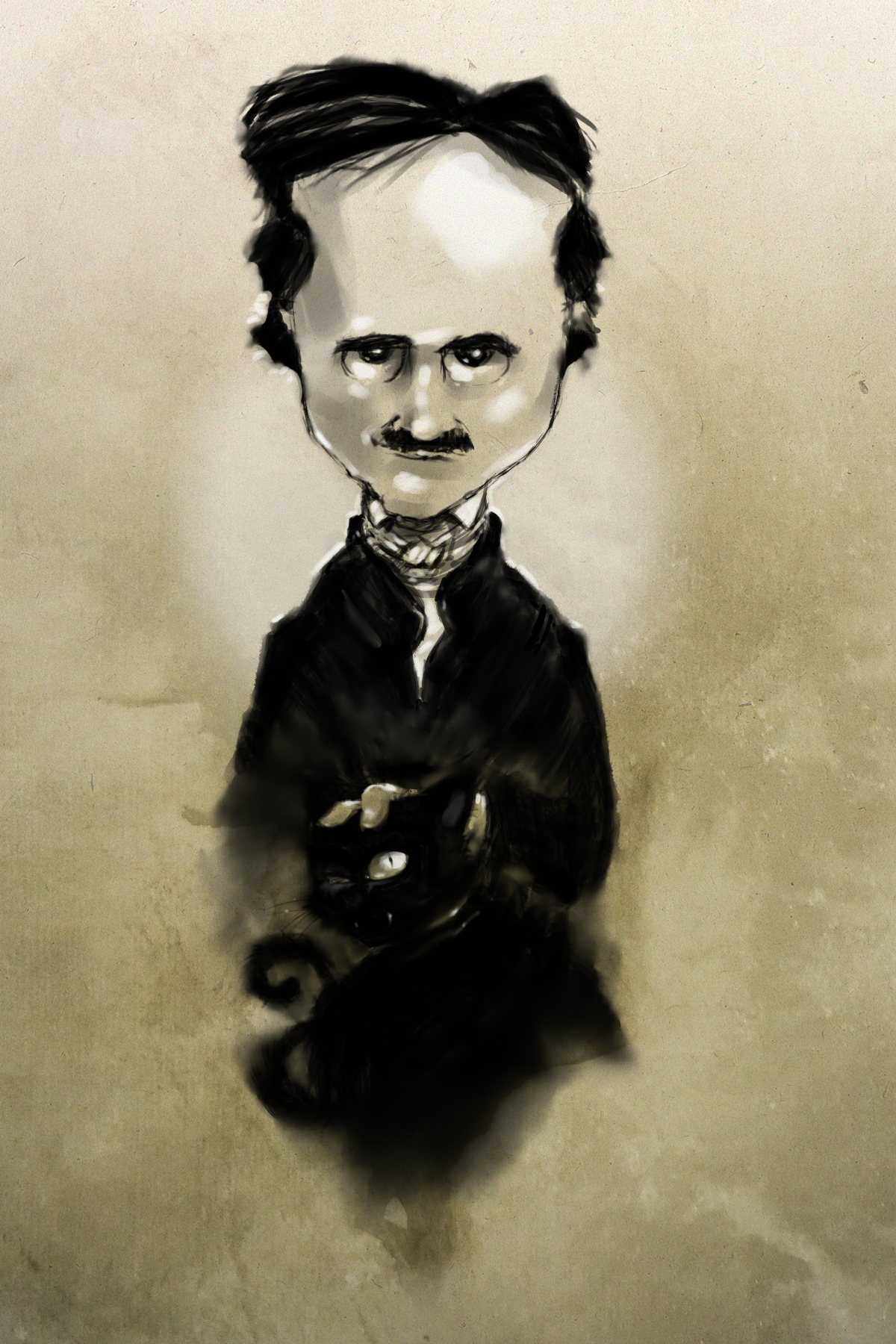 Tutorial Assets
Step 1
Open a new document of 1800px high and 1200px wide. First, we will set up what will be the brush that we are going to use to draw the general lines, from the Brush Selector pick the brush no.30, Hard Round, and set its opacity to 75% and Flow to 35%.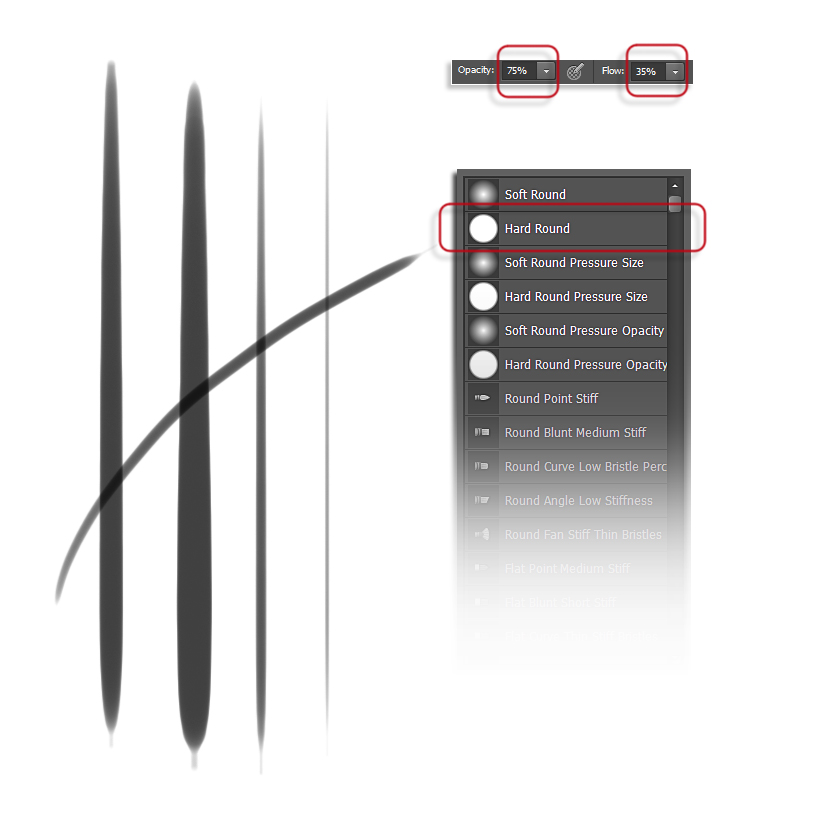 Step 2
Now, on the Brush Presets menu (F5), make the following settings, check the Shape Dynamics and Transfer boxes, and adjust Spacing to 1%. You can see the final shape of the Brush.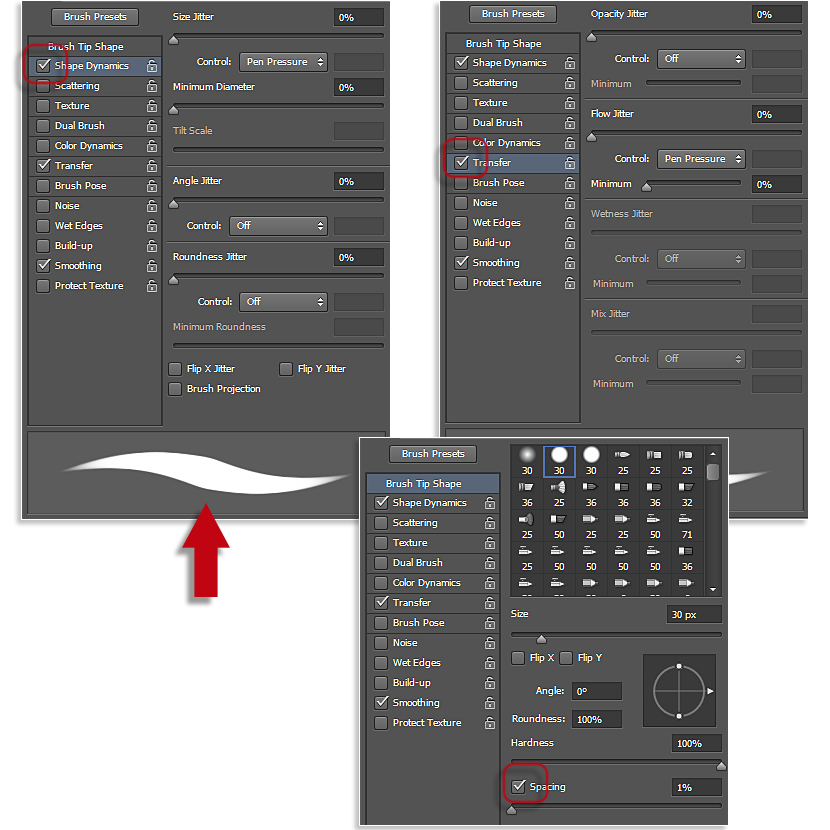 Step 3
Create a new layer "Poe", and leave its default setting. With the Brush we created, start drawing the face, neck and shoulders, adjust the size to get thicker strokes on the garb, and thinner strokes for the face, hair, and neck. Draw flowing strokes, without taking much care on the detail, afterwards use the Erase Tool to remove the unwanted parts of the strokes. Also use the Erase Tool to create the eye's brights.
Step 4
Next, on a new layer "Body & Pluton", start drawing the Poe's lower body and Pluton. On the picture you can see that the strokes just establish the main forms, using stains instead of precise lines. Again, use the Erase Tool to remove certain areas as Pluton's eyes and Poe's fingers.
Step 5
We will add an extra layer "Lower Body", where we will paint the area between Poe and Pluton. After, this will be useful for split the two elements and avoid to mix them together. Notice the erased area beside the Pluton's head.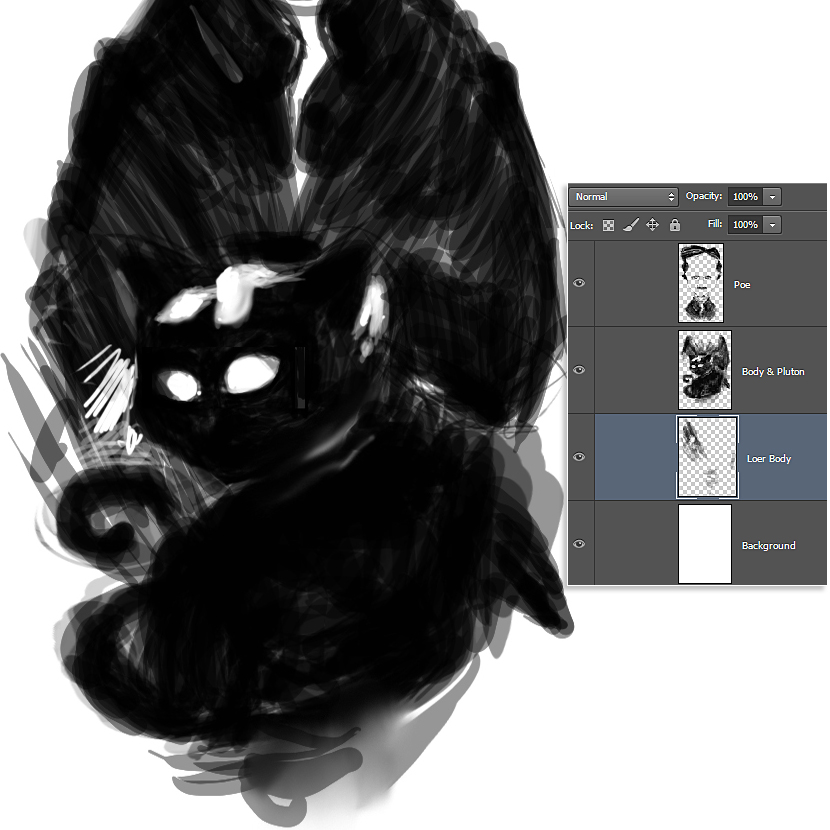 Step 6
Now, let's start to create our custom watercolor brush. Use a new layer to paint two brush strokes as shown, using the Soft Round Brush. Notice that they aren't symmetrical, this will be better for the final result. Next, go to Edit > Define Brush, we can name it "watercolor", now it is ready on the Brush List for being used.
Step 7
Next, on the Brush Presets (F5), start setting the following adjustments, check the Shape Dynamics box, and adjust Spacing to 1%.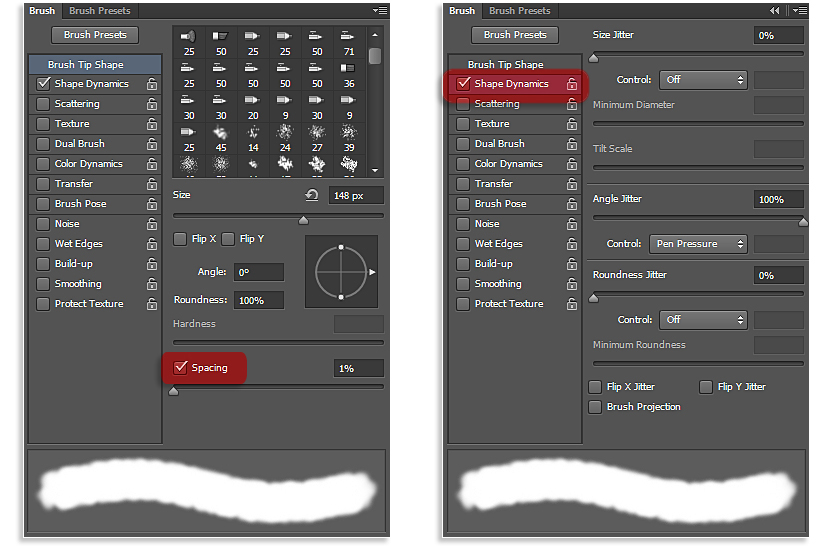 Step 8
Check the Scattering box and adjust its settings as shown. The same with the Transfer option. You can see how the brush shape changes on the display.
Step 9
Finally check the Dual Brush box and select the brush number 45 with the following settings. Now we have our watercolor brush ready for be used.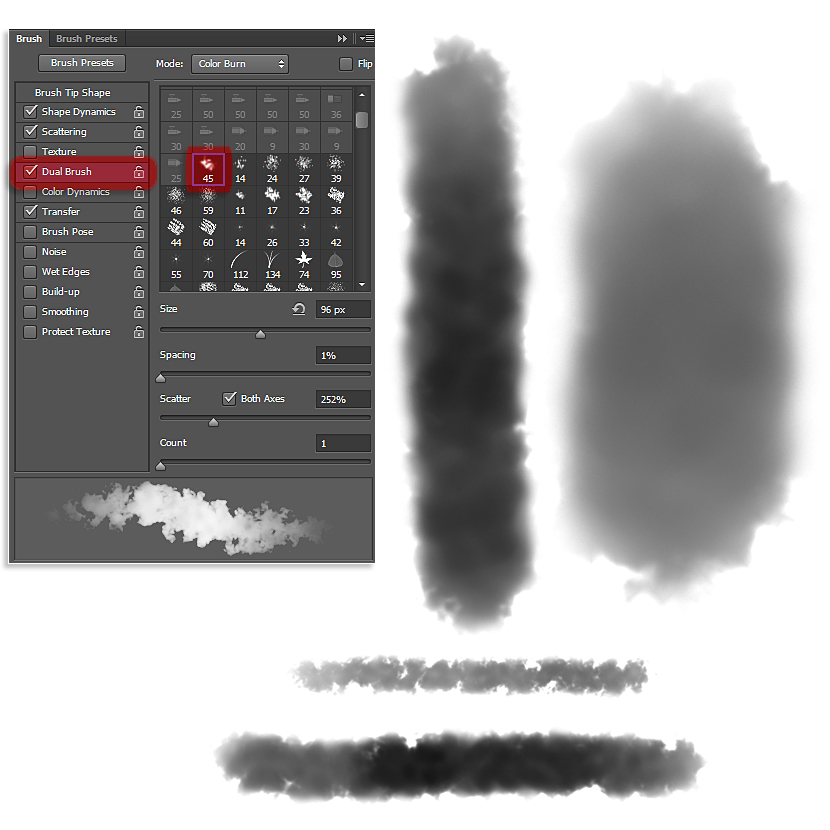 Step 10
Pick the Smudge Tool, and with the watercolor brush, smudge the painted layers we created before. Adjust the Strength to get different results.
Step 11
Create a new layer "Details" and with a Hard Round Brush paint the fine details as cat's whiskers and some loose hairs. Next, with the Smudge Tool, and a Soft Round Brush selected, drag some portions of black to create more cat fur, with a small brush size selected.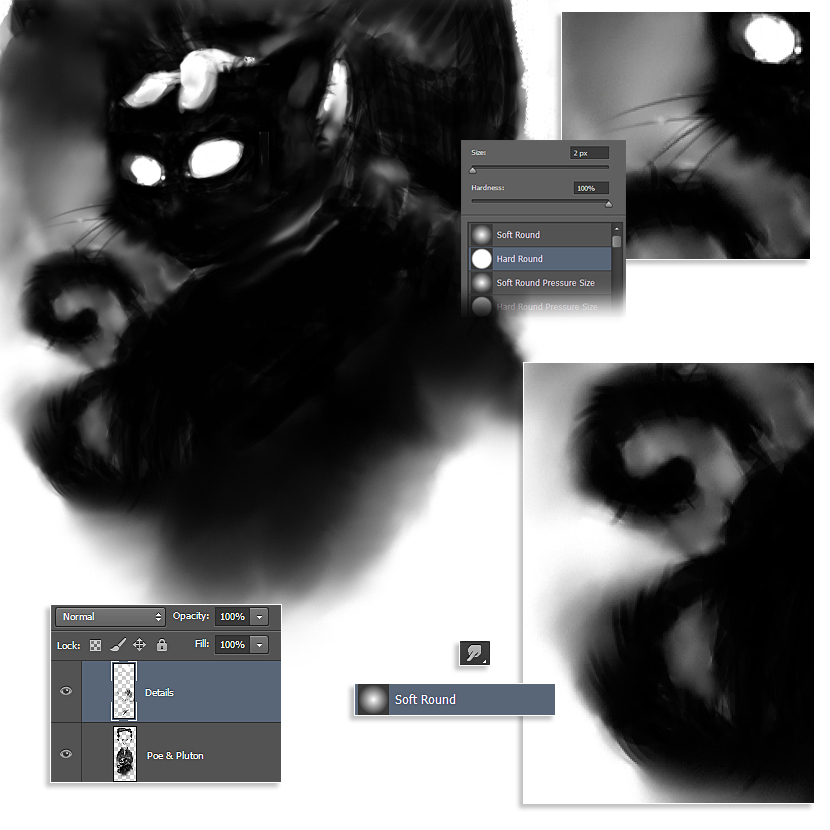 Step 12
Now, we will create another textured brush. Using the brush number 30 as a base, apply the following settings on the Space Dynamics and Scattering sliders.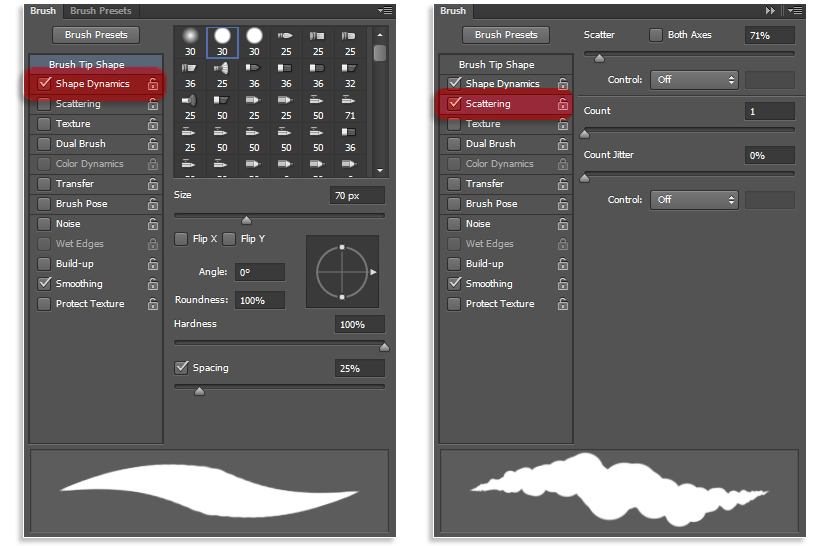 Step 13
Following with the Transfer and Dual Box adjustments.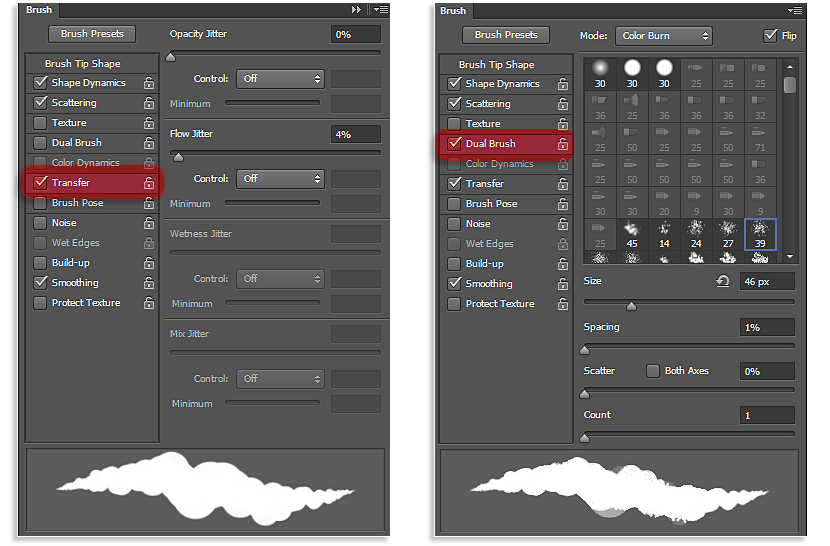 Step 14
Picking the Eraser Tool, and the brush we just create selected, erase some edges of Poe's suit to imitate a dry brush watercolor effect.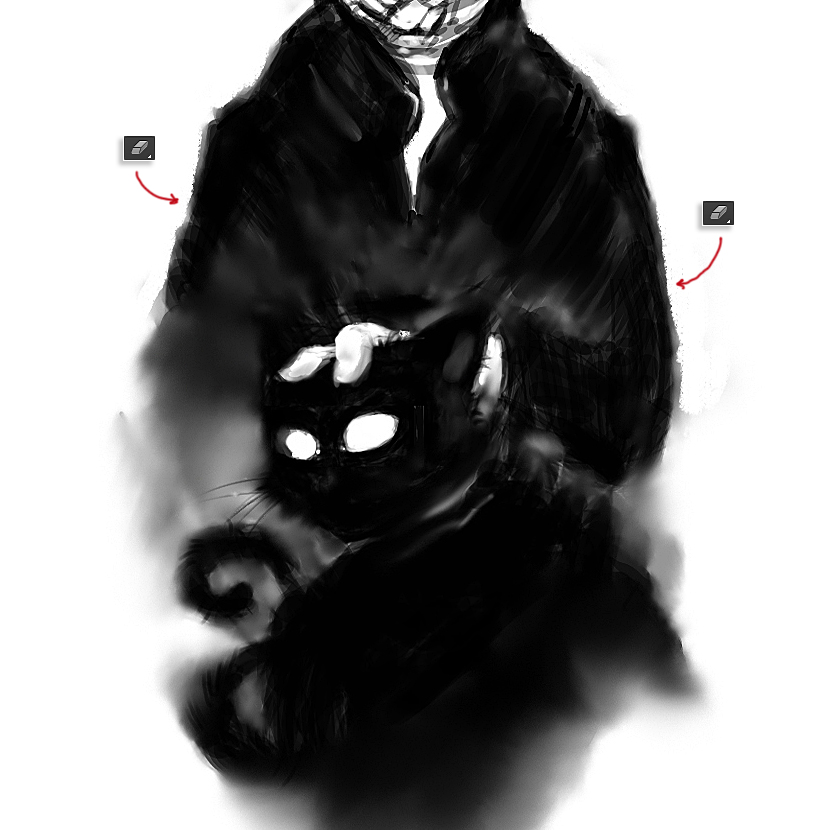 Step 15
Next, create a new layer "Pluton's Eyes", and on it draw the necessary brush strokes to draw the eye's pupil, yes, remember that it only has one…and the eye's shadows. With white color, paint the tusk and the eye's brights.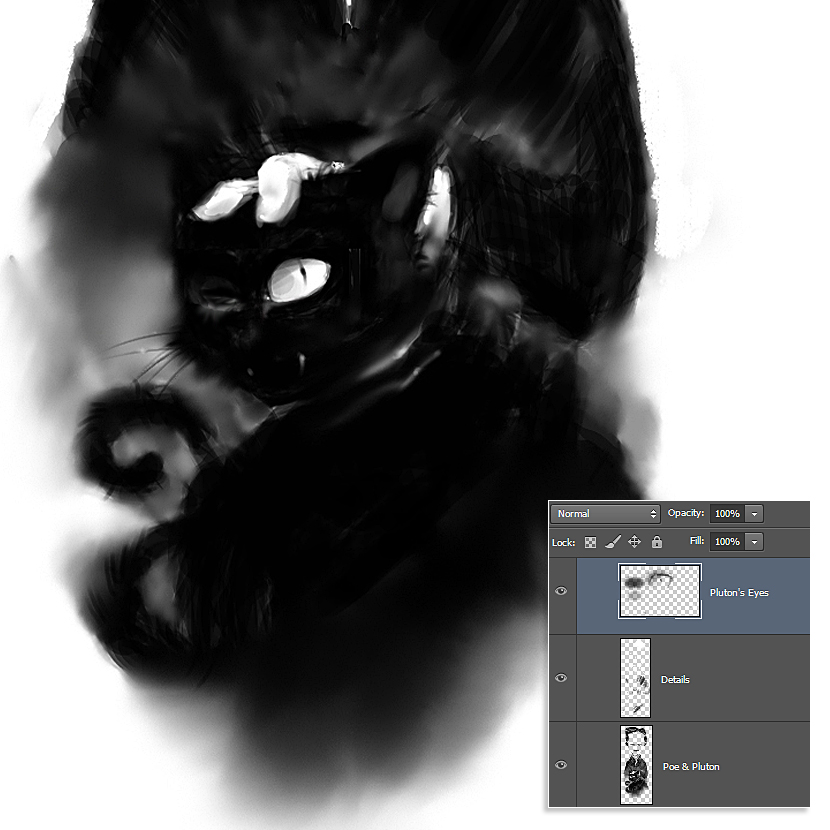 Step 16
For the Poe's face shadows, select the brush number 30 and adjust it as shown.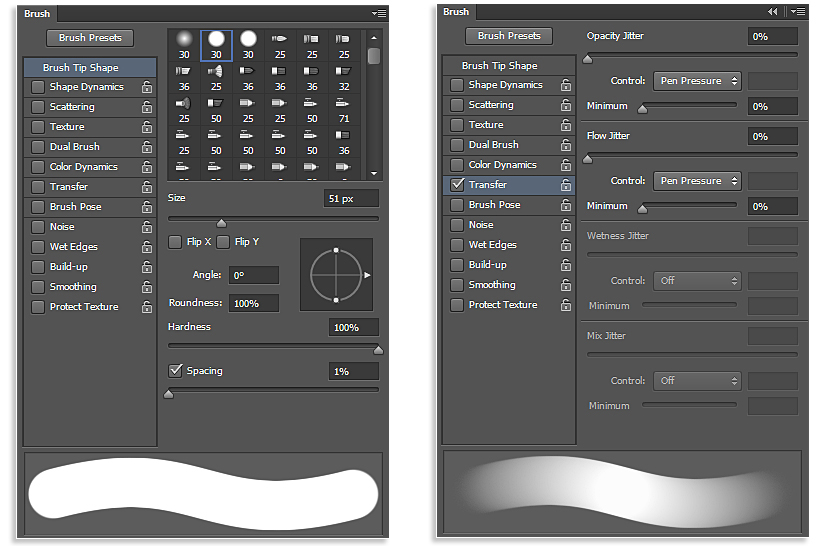 Step 17
For the Poe's face shadows, create a new layer "Poe Face Shadows", set its Blending Mode to Normal and 60% opacity. Start painting the shadows as cheeks, chin, eye sockets, etc. Overlap more than one brush stroke to achieve darker tones.
Step 18
Let's start with the background, create a new layer "Background Color", just bellow of the layer we created before. On it, with the Gradient Tool, select a brownish tone and make a gradient from bottom to upper zone as shown.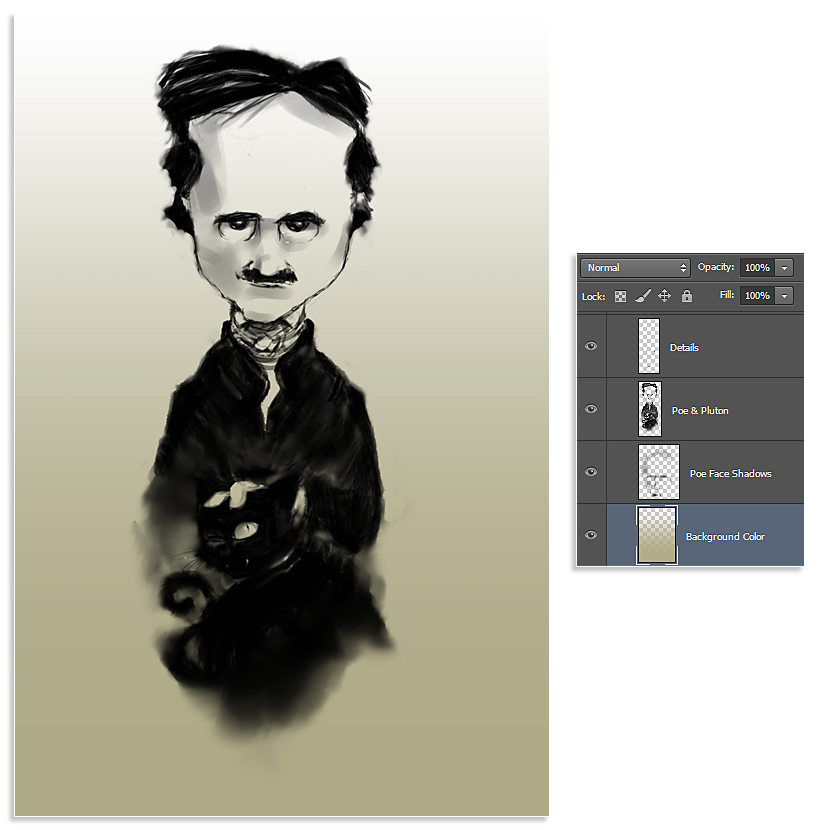 Step 19
Next, to start making the lights, create a new layer "Highlights", with the brush we created on step 16, select white color, and start painting the lights, I chose a cenital light, so it impacts on the upper areas of volumes as shown.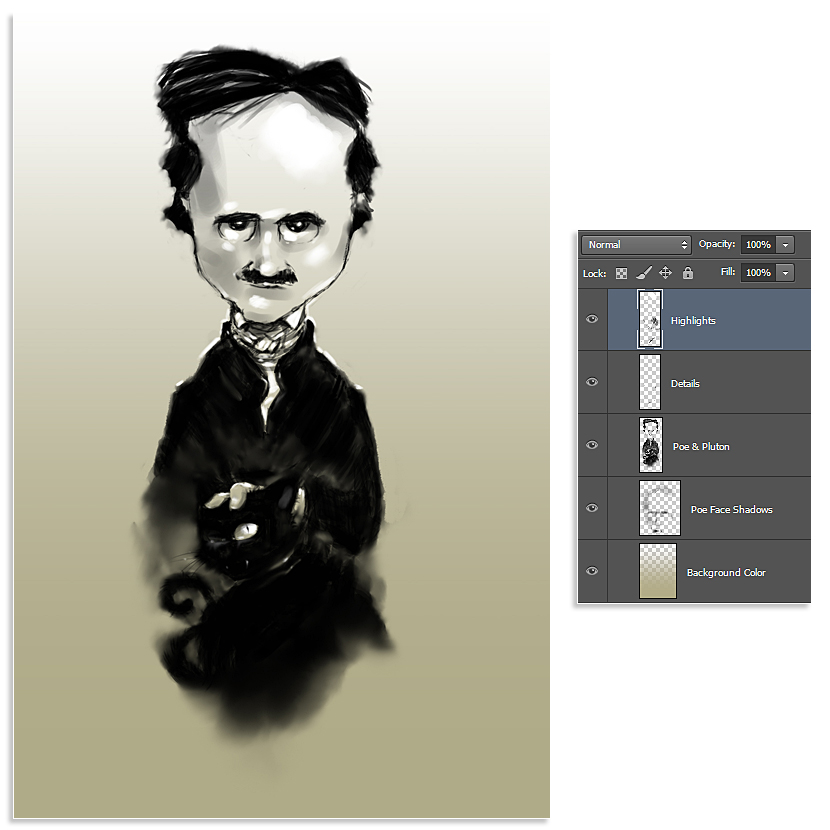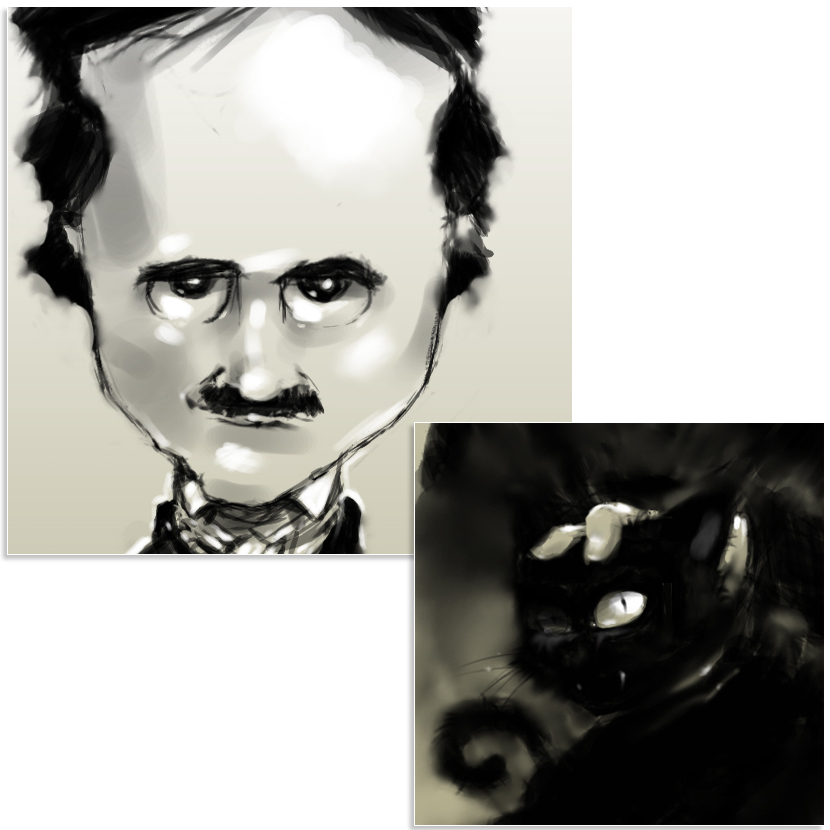 Step 20
To add some vignetting on the background, go to Filters > Lens Correction, and on the Custom tab you will find out the Vignette Amount slider, a quantity of -40 will be ok.
Step 21
To create the paper texture, we will add a real paper image. Create a new layer "Paper Texture", set its Blending Mode to Multiply and 30% Opacity. Next, Copy and Paste the paper image on that layer.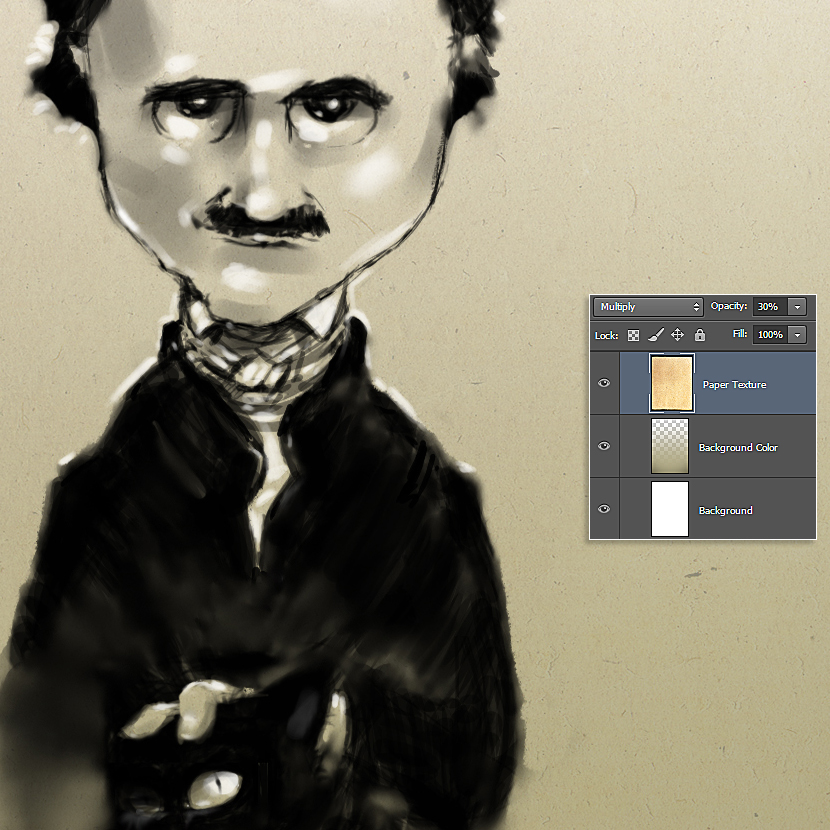 Step 22
Next, we will add an spotlight just behind Poe. Create a new layer "Spotlight", set its Blending Mode to Lighten and 50% Opacity. With the Elliptical Marquee Tool, create a circle, place it behind the Poe's shoulders and fill it with withe color, next go to Filter > Blur > Gaussian Bluer, and blur its edges. To avoid that the white overlap to Poe, create a Layer Mask and hide the unwanted areas.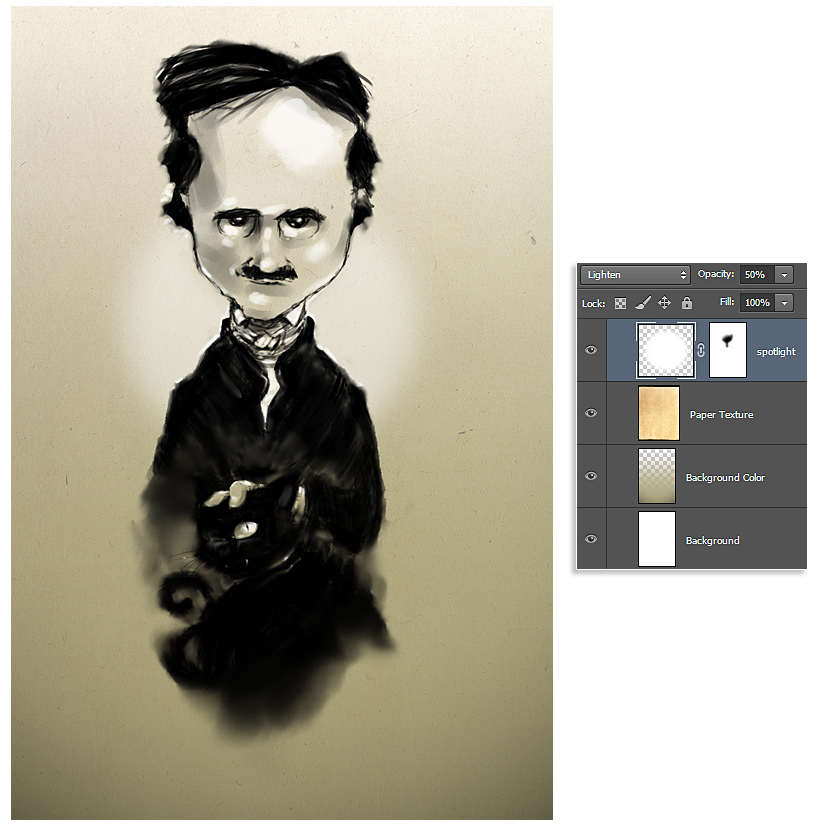 Step 23
Continuing adding textures, create a new layer "Ink Stain", set its Blending Mode to Lighten and 80% Opacity. On it, place one of the ink textures you will find on the assets as shown.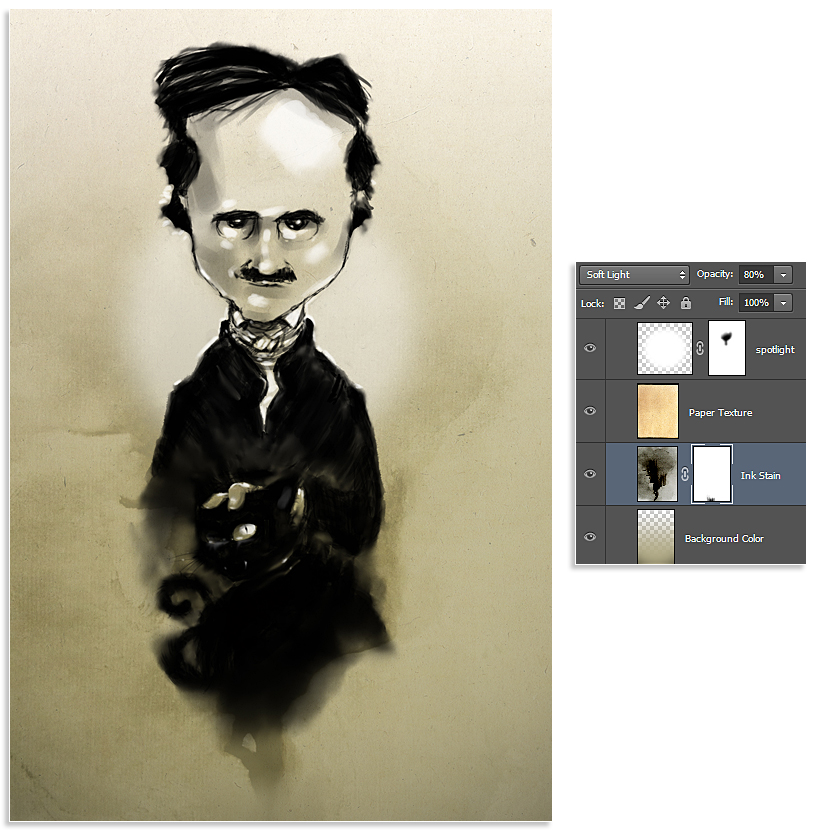 Step 24
More textures…Create a new layer "Aged Texture", set its Blending Mode to Soft Light, and 80% Opacity. On it place again one of the ink textures from the assets to give an aged finish to the image. Notice that all textures are placed bellow Poe & Pluton's layers, to keep them clean on other plane.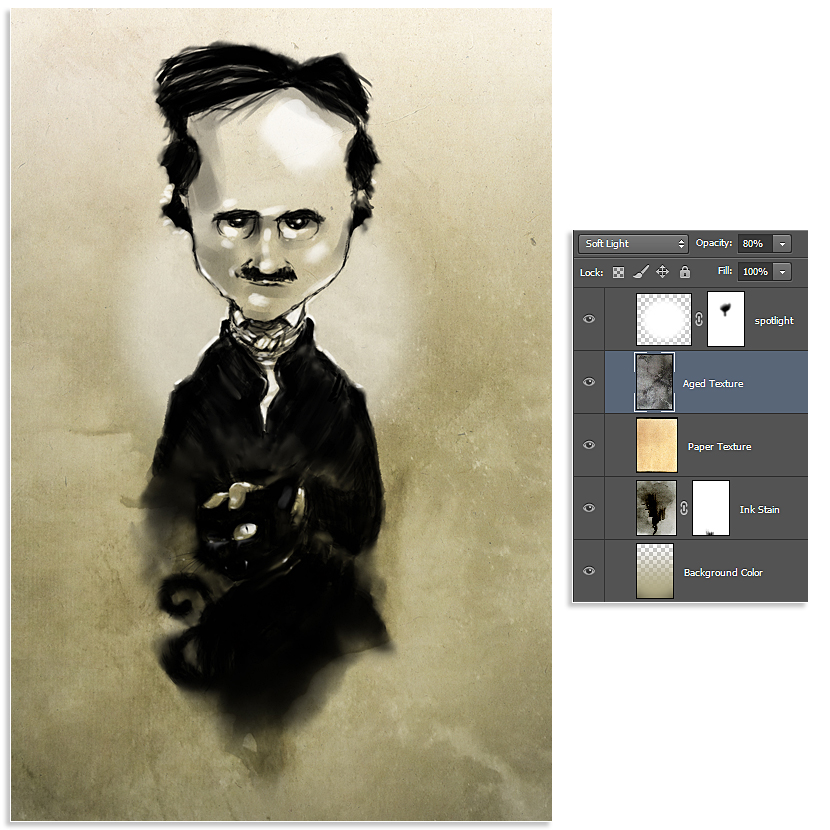 Step 25
Now the image is almost finished, create a new Group and put in it all the layers. Next save the document as .JPG, open it, and place this file on top.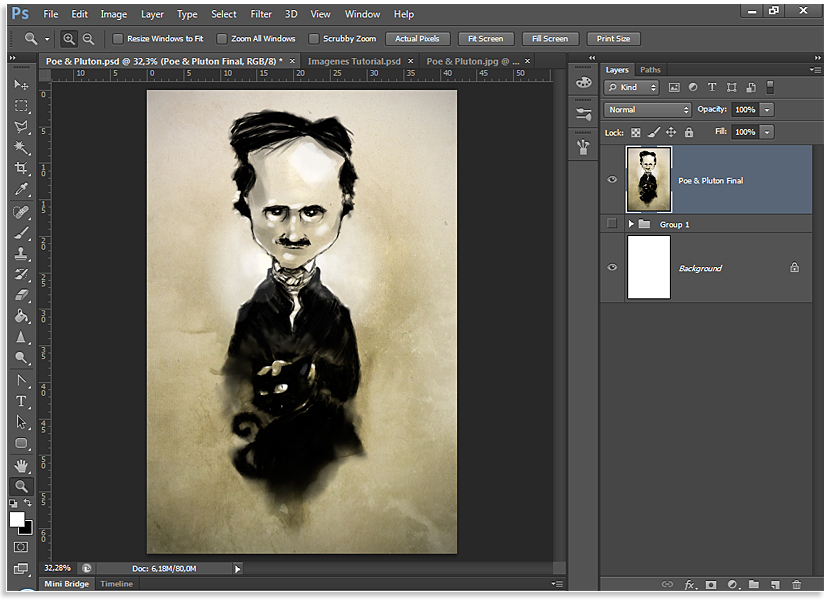 Step 26
With the Dodge Tool, light up a bit some areas to create more contrast. The watercolor brush will be a good choice to do that.
Step 27
Again, let's add some more vignetting, go to Filters > Lens Correction, and adjust the Amount slider to -30.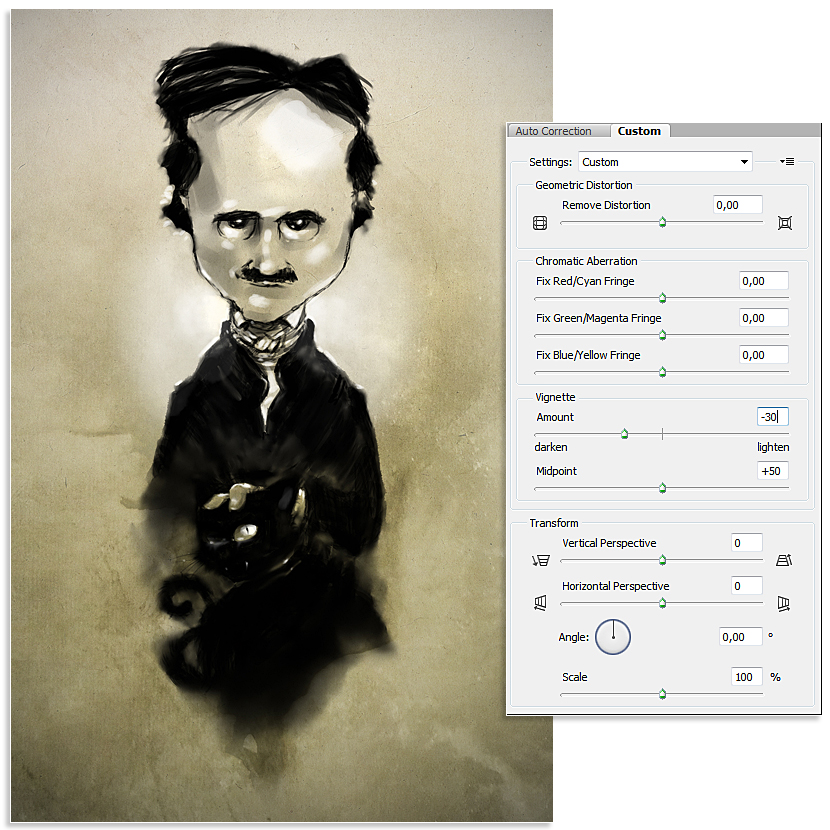 Step 28
Finally, to add some noise to the image, create a new layer "Noise", set its Blending Mode to Multiply, and fill it (Shift + F5) with white color. Next, go to Filters > Noise > Add Noise, a quantity between 8 and 10 will work.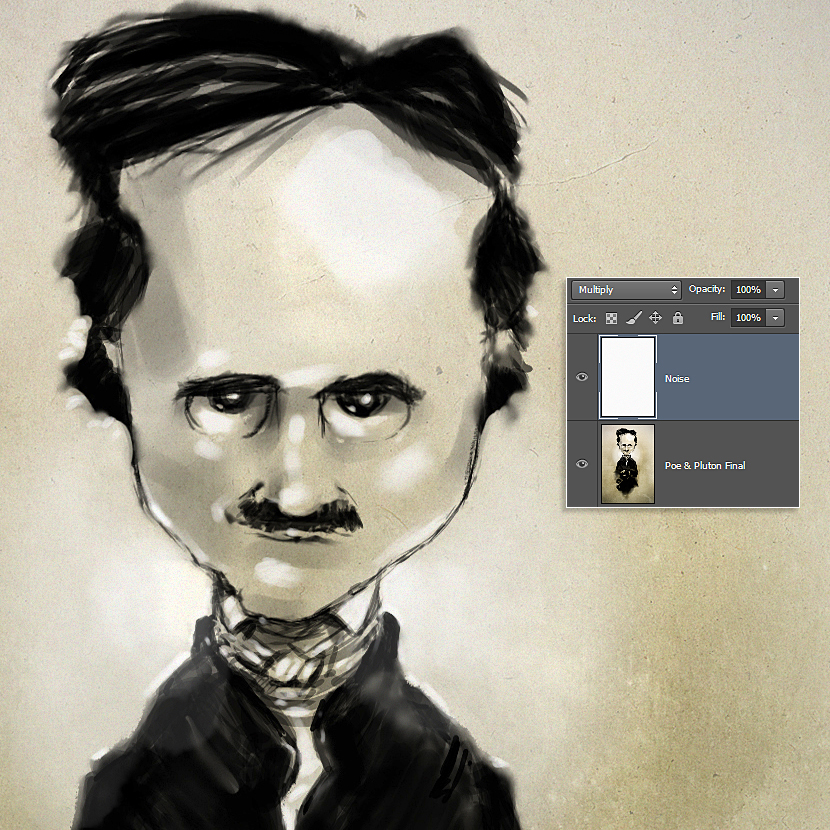 Step 29
And this is the final result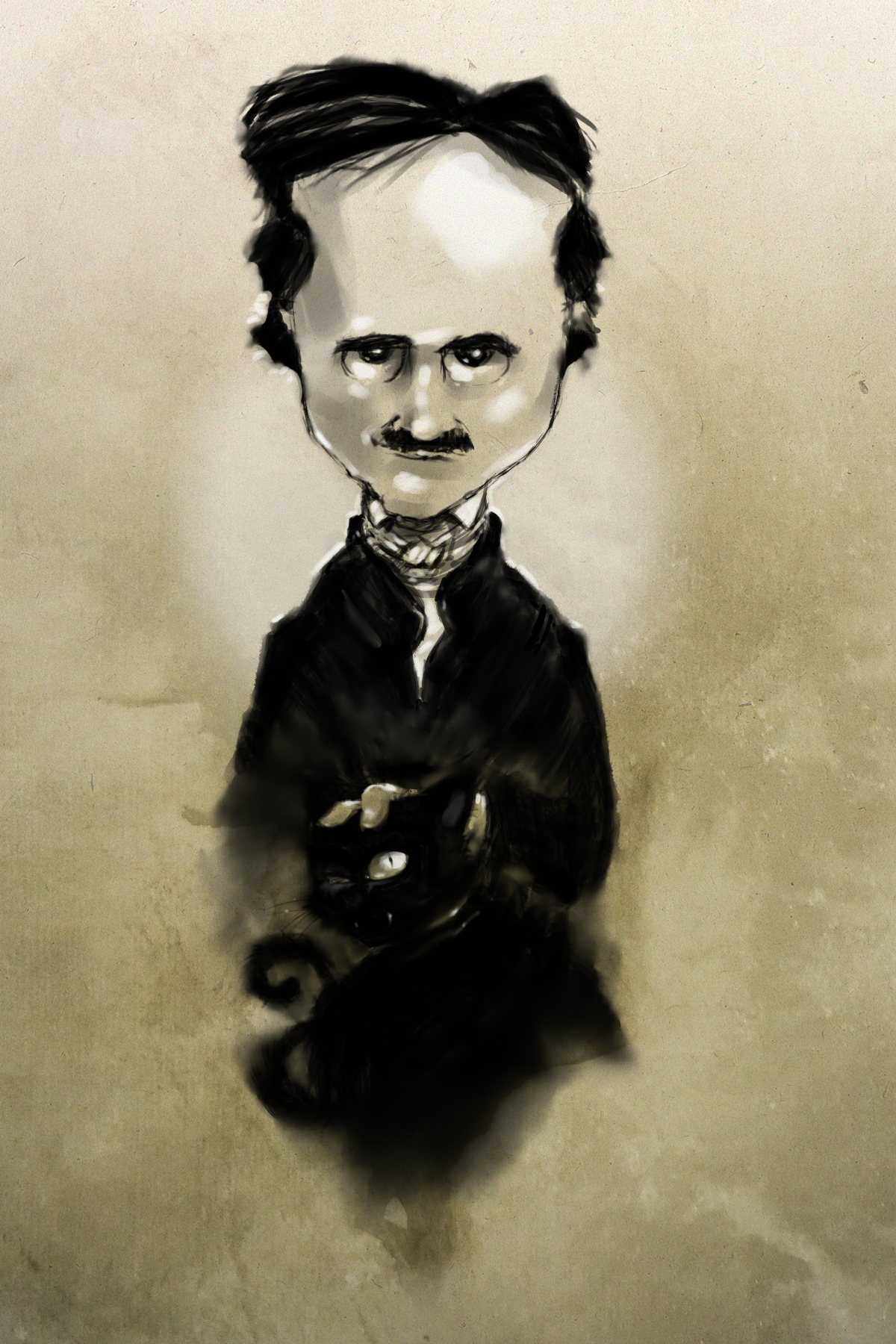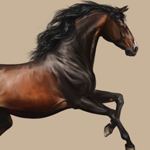 Photoshop is an excellent tool for seamlessly compositing disparate elements into a beautiful photomotage and making sophisticated artworks. The best way to improve yourself is to make reference to other fantastic works and great ideas. There are lots of professionals graphics around the internet. To ease of your life, we have selected some nice works in this article. Hope it can help and inspire you to develop your great works.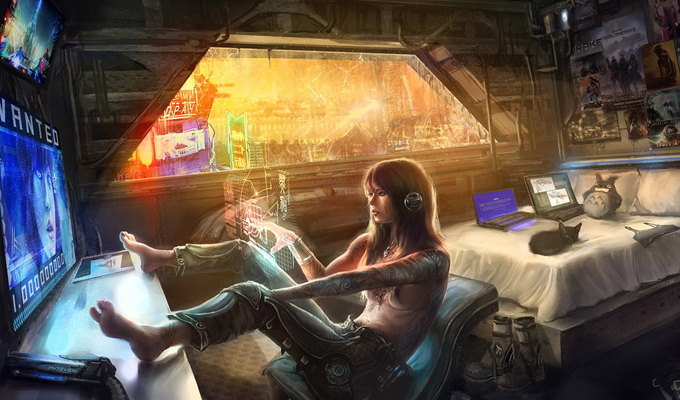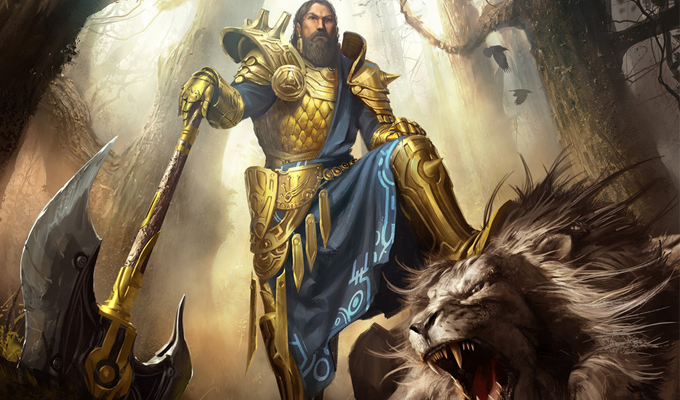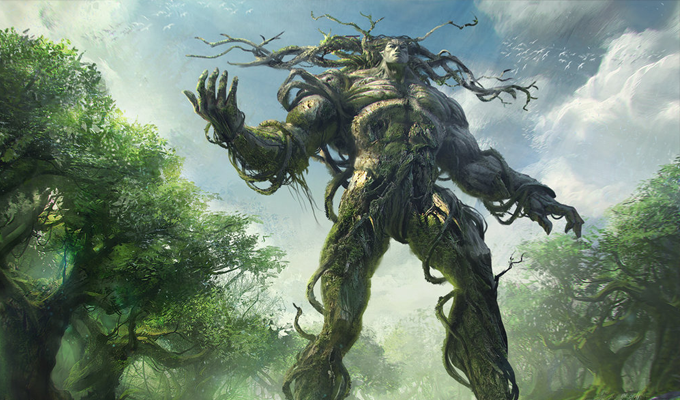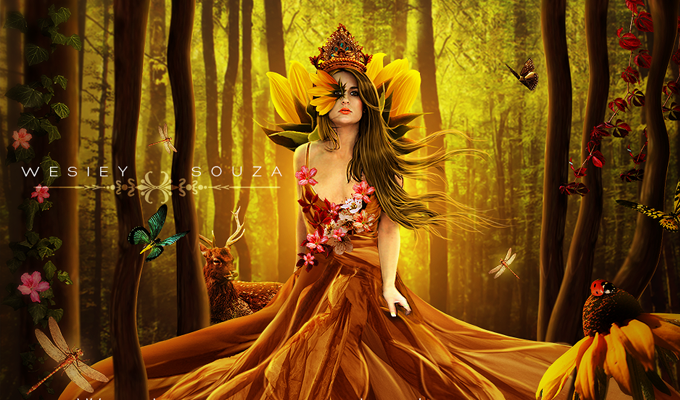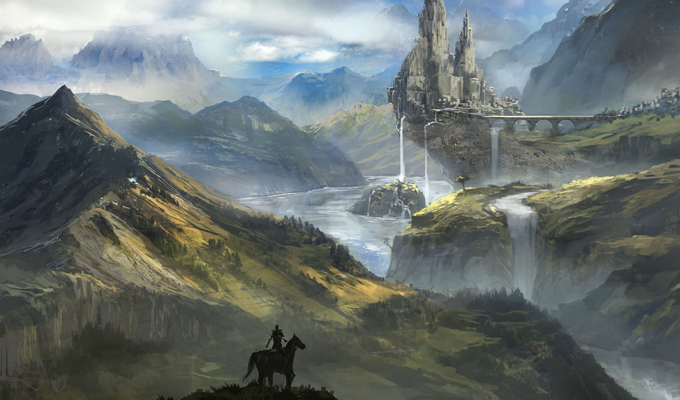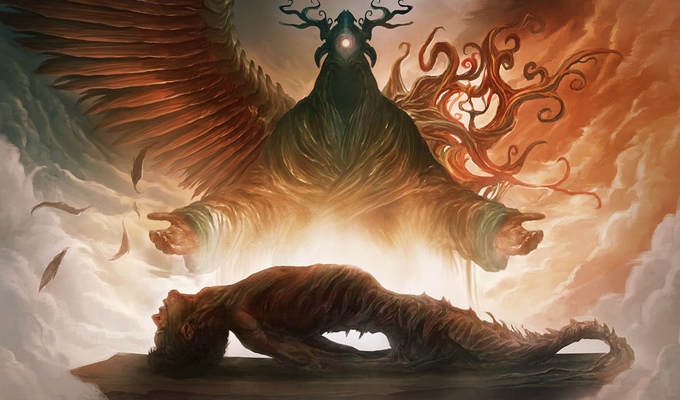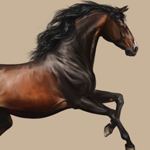 25 Stunning and Creative Photoshopped Ads
As the economy develops, our world has been thick with commercials and advertisements. However, not all the advertisements work as well as what the advertisers thought. Anyway, no one wants to read a boring paragraph of compliment or a long list about the promoted product. It is the creation in the advertisements that can really impress the viewers.
The following are 25 stunning and creative photoshopped ads collected from Creative Ad Awards, which is a new ads collecting website that featured by the most creative ads from the world. Please enjoy it and feel the surprise that the creation brings you.
Action Inside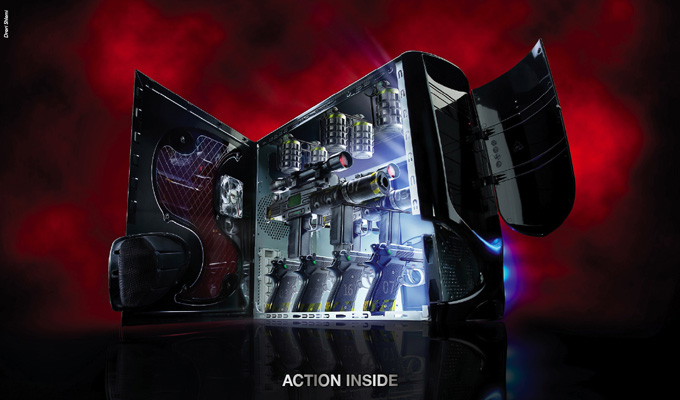 All Day I Dream About Sneakers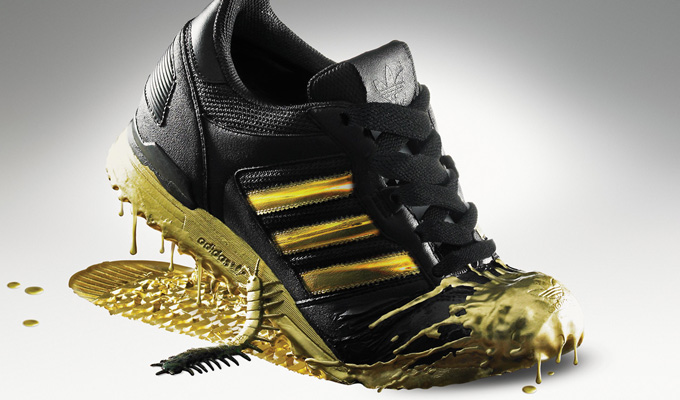 Anywhere
Be Choked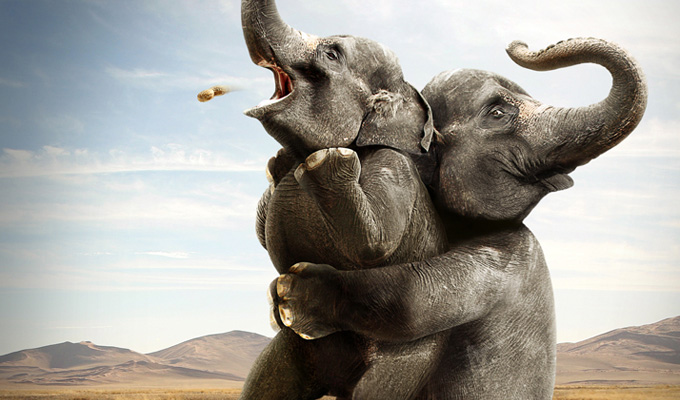 Built for the Concrete Jungle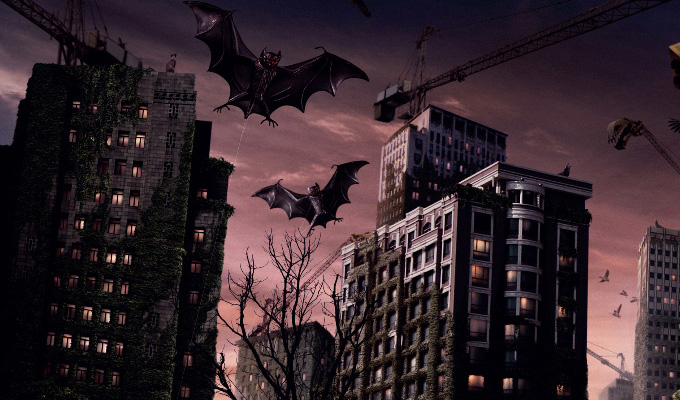 Don't Mess with the Legend
Ultragliss Steam Iron. Faces any Wrinkle.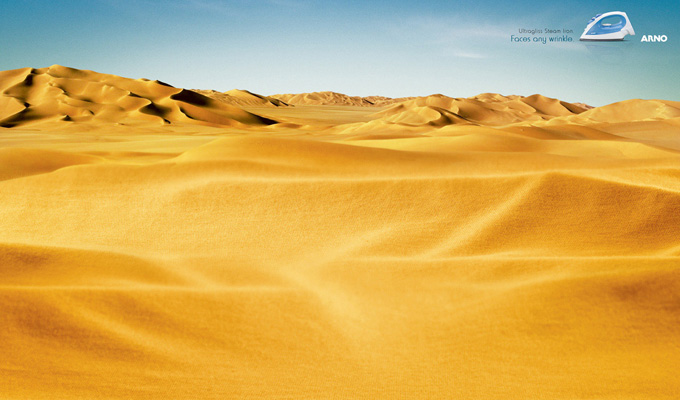 Fiery Party
Frozen Flame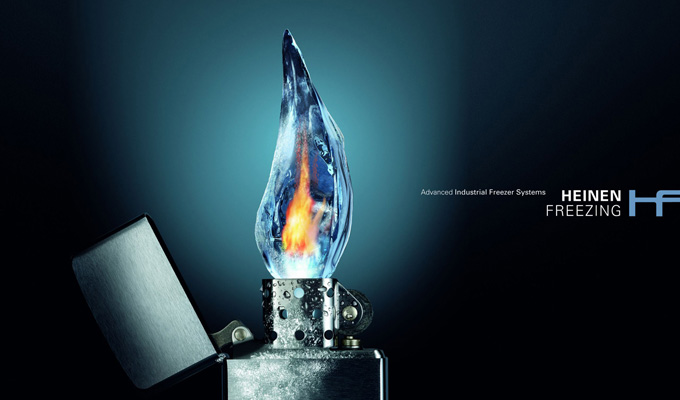 Hole in Lake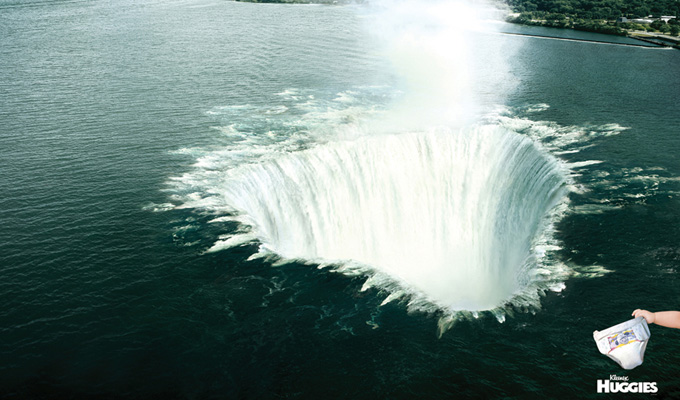 The Natural Enemy of Boredom.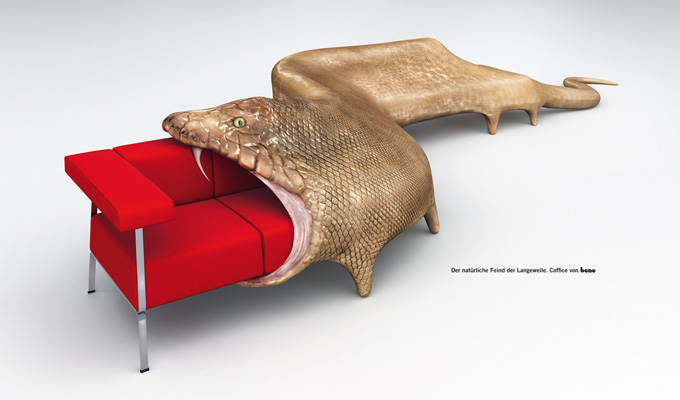 In the Arms of Elements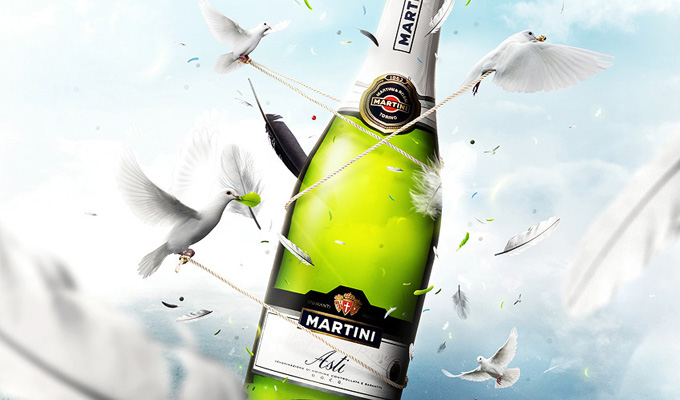 Lion Zebra
Military Jackets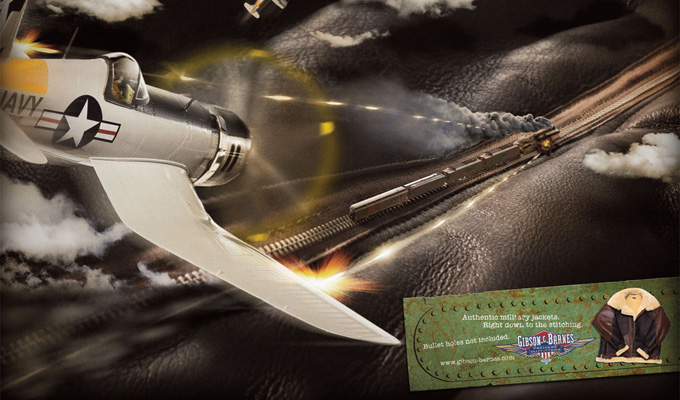 Your walls deserve a paint which will age well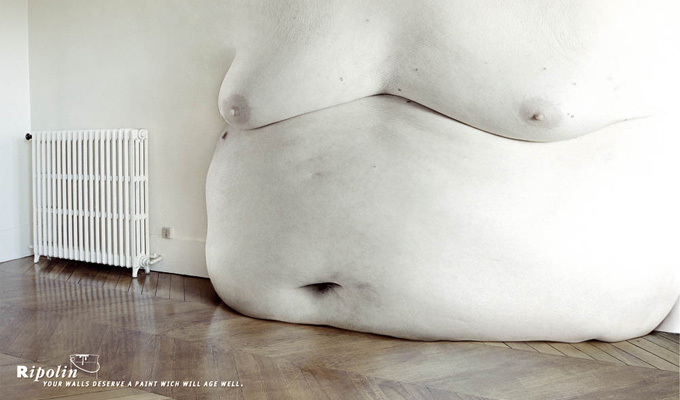 You can't escape genetics
Organic Shampoo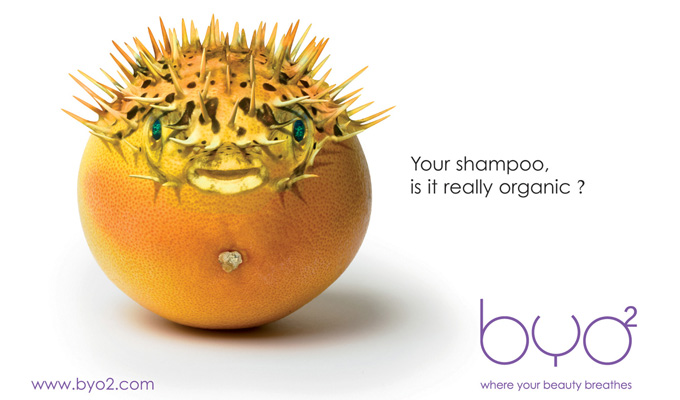 Perfection Has Its Price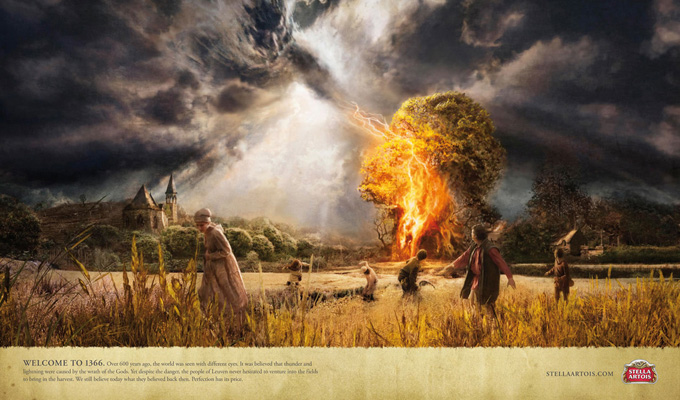 Poor Rabbit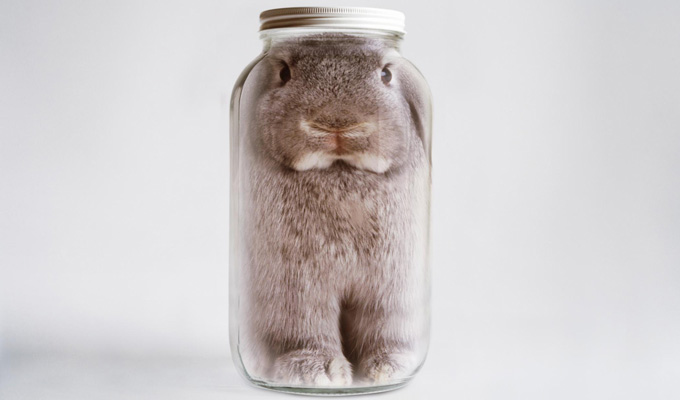 Push the limits of everything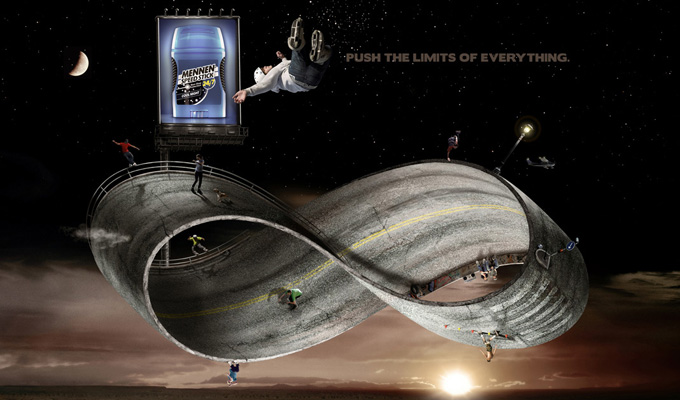 Smoking Hand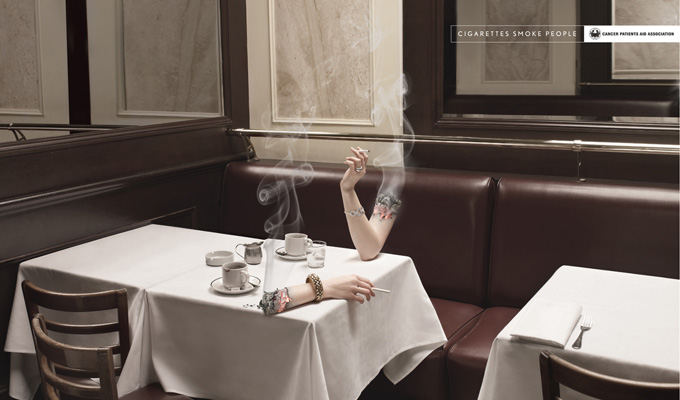 Every city is a mountain
The Gripper
The Insight Story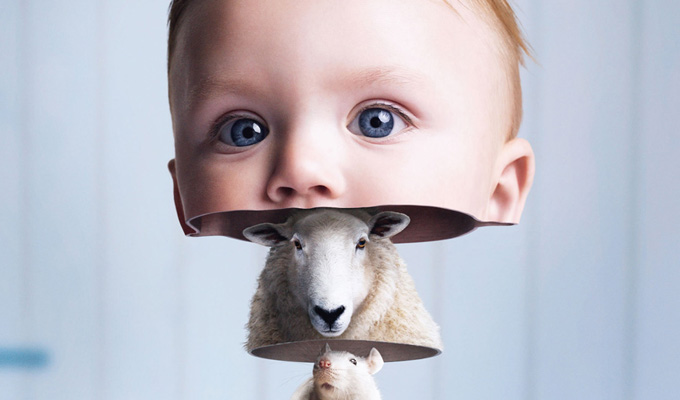 The Pair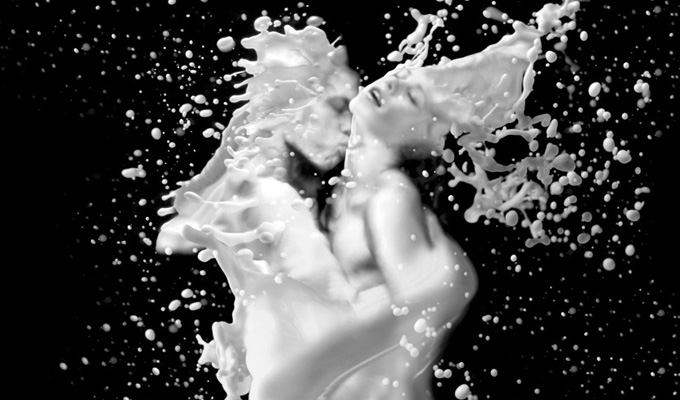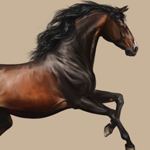 Happy New Year! Photoshop Lady Group would like to say thank you very much to everyone who has been supporting Photoshop Lady in the past and we do hope our contents can inspire and help you with your artwork creation. Some published great tutorials from 2014 have been selected in this article and hope you guys like them. Enjoy!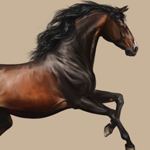 In 1987, Thomas Knoll, a PhD student at the University of Michigan began writing a program on his Macintosh Plus to display grayscale images on a monochrome display. This program, called Display, caught the attention of his brother John Knoll, an Industrial Light & Magic employee, who recommended Thomas turn it into a fully-fledged image editing program. Thomas took a six month break from his studies in 1988 to collaborate with his brother on the program, which had been renamed ImagePro. Later that year, Thomas renamed his program Photoshop.
During this time, John traveled to Silicon Valley and gave a demonstration of the program to engineers at Apple and Russell Brown, art director at Adobe. Both showings were successful, and Adobe decided to purchase the license to distribute in September 1988. While John worked on plug-ins in California, Thomas remained in Ann Arbor writing program code. Photoshop 1.0 was released in 1990 for Macintosh exclusively.
That's the early history of Photoshop. Here we have created The Evolution of Photoshop Infographic, in order to show you the entire history of Photoshop up until now.

About the Author
Dona Collins is an infographic artist, blogger and financial writer at CreditLoan.com. When she is free you can find her on twitter and other times you can find her writing articles for creditloan blog.