Your Favourite Photoshop Tutorials in One Place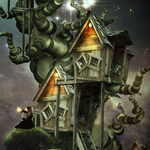 Develop-a-Magic-Tree-House-in-Photoshop
Under

- Photoshop is recommended for this tutorial -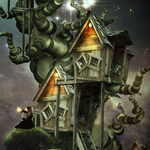 Script fonts have their issues. They can be bold and brash, yet legible. Or they can be beautifully curvaceous, yet a bit tough to decipher. What you need is a font that's "just right." The perfect balance between the two is the Gioviale typeface from Laura Worthington.
This gorgeous script font includes 300 swashes, more than 1,000 glyphs, 20 ornaments, 20 discretionary ligatures and more! Gioviale is available as both a Desktop font (files delivered in .OTF and .TTF formats) and Web font (supplied as .EOT, .SVG, .TTF, and .WOFF formats). The Desktop version is compatible with both Mac and Windows.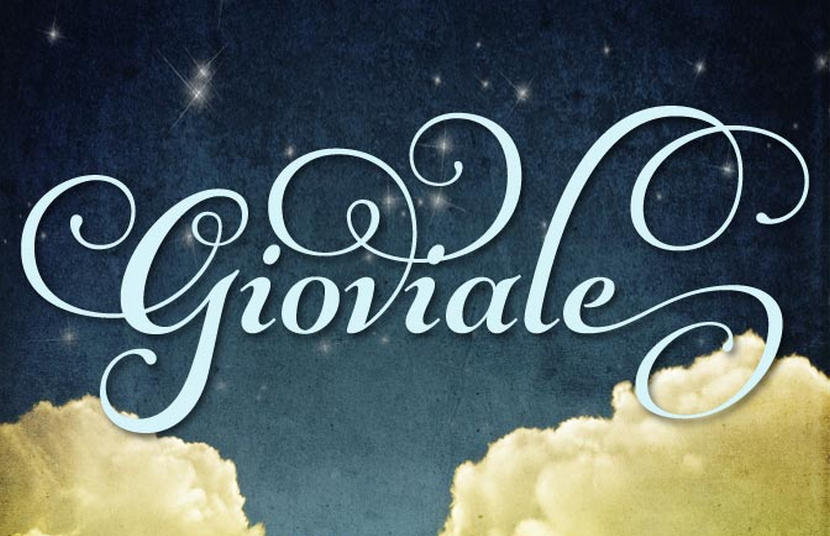 Gioviale normally sells for $37 (for the Desktop version), but for a limited time only, you can get this practical and pretty script font for only $15! That's almost 60% off the regular price! OR get both the Desktop and Web Font versions together for just $22!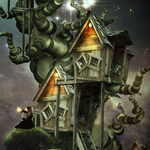 When you have created your own amazing Photoshop tutorials, I am sure you would like to spread the world by submitting them to the Photoshop tutorials sites. However, many of the Photoshop tutorials sites are inactive, and have not been updated for a long time. Only some of the Photoshop tutorials sites can drive you large amount of traffic.
We have selected the following 20 Best Places to Submit Your Photoshop Tutorials. They can gives you nice amount of traffic and a good quality of valid linkback. You can find the "Direct Submission Link" on each of the Photoshop tutorials sites we mentioned. We hope it can make your life easier.
—————- Direct Submission Link —————-
Pixel2Life

Pixel2Life is probably the biggest tutorial search engine on the web, covering the most subjects as well.
—————- Direct Submission Link —————-
Good-Tutorials
Good-Tutorials is the largest source of tutorials on the web today. It has been featured on the BBC, SkyNews, TechTV (now G4), in the British magazine iCreate, PC World, and has been linked to by thousands of sites, blogs and forums. Since its start in 2002, it has been designed, coded, and loved by Zach Holman.
—————- Direct Submission Link —————-
Design Bump
Design Bump isn't just a tutorial website, rather a general design resources depository. Covering subjects such as: Web Design, Tutorials, Flash, Business, Programming, WordPress and much more!
—————- Direct Submission Link —————-
Psdtuts+

Psdtuts+ is a blog/Photoshop site made to house and showcase some of the best Photoshop tutorials around. We publish tutorials that not only produce great graphics and effects, but explain the techniques behind them in a friendly, approachable manner.
—————- Direct Submission Link —————-
PSLover

One of the bigger Photoshop tutorial databases on the web, PSLover has been arond for quite a while now and is still going strong.
—————- Direct Submission Link —————-
Tutorialvault.net

Tutorialvault.net focuses on collecting and archiving the best graphic and coding tutorials on the internet. While a large part of our database features tutorials from the Adobe Family of programs, we also have a vast list of CSS, PHP and 3D tutorials.
—————- Direct Submission Link —————-
TutorialsGarden

Covering many subjects extensively, such as: 3D Studio Max, CSS, Fireworks, Flash, Gimp, Photoshop and more.
—————- Direct Submission Link —————-
Tutorial Outpost

Tutorial Outpost was started in November 2003 by Josh Pigford initially as a project to learn web development. It quickly turned in to much more as being one of the first major tutorial portals around. It has expanded in to many more categories past the initial Photoshop Tutorials and is now visited by more than 125,000 people each and every month.
—————- Direct Submission Link —————-
Tutorials Expert

Covering subjects of: 2D graphics, 3D graphics, audio editing, business applications, databases and more.
—————- Direct Submission Link —————-
Photoshop Roadmap

A brilliant collection of Photoshop tutorials, brushes, resources and plenty more.
—————- Direct Submission Link —————-
FSTutorials
A beautiful depository for Photoshop tutorials, including the following categories: basics, buttons, color effects, designing, drawing, photo effects, special effects, text effects, textures and web graphics.
—————- Direct Submission Link —————-
TutorialMix

Covering topics on the following: 3DS Max, Photoshop, ASP, Cinema 4D, Dreamweaver, Illustrator and many more.
—————- Direct Submission Link —————-
Tutorial-Index
One of the younger but larger collections of tutorials on the web. Tutorial-Index covers the following subjects: Photoshop, Flash, PHP, Unix, Javascript and many more.
—————- Direct Submission Link —————-
TutorialKit

Covering many popular categories, including: Photo Correction, Special Effects, Text Effects, 3D Effects, Web Layouts and Graphic Design.
—————- Direct Submission Link —————-
Tutorialized

One of the oldest tutorial databases, Tutorialized has been around since the beginning.
—————- Direct Submission Link —————-
Total Tutorials

Covering tutorials on Photoshop, 3D Studio Max and Cinema 4D, Total Tutorials has been in the game for a very long time.
—————- Direct Submission Link —————-
Tutorial Center
Just some of the categories that Tutorial Center covers: Photoshop, Illustrator, InDesign, Blender, CSS and more.
—————- Direct Submission Link —————-
Kaoz-Tutorials

Covering the following subjects in some depth: Photoshop, Flash, HTML and CSS, Javascript and PHP.
—————- Direct Submission Link —————-
CG Links

CG Links covers 3D & 2D files, tutorials, books, plug-ins and textures
—————- Direct Submission Link —————-
CGTutorials.com

CG Tutorials is becoming one of the fastest growing directories of computer graphics tutorials. We seek to index all computer graphics tutorials in order to give them publicity and to give everyone an easy way to find the tutorial they seek.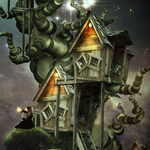 Photoshop Lady aims to collect the best and free photoshop tutorials around the internet. All of the high quality photoshop tutorials are categorized into 3D Effect, Abstract Effect, Drawing Effect, Photo Effect, Text Effect, Texture & Patterns and User Interface Design.
You can see the rating and number of views for each Photoshop tutorials.You can add your favorite photoshop tutorials simply by clicking "Add to Favorite", so that you can revisit them at any time. You can also drag your favorite photoshop tutorials into the bin if you do not need them anymore.
Photoshop Lady is updated daily. Please make sure you have subscribe to our RSS Feed as well, so that you can receive new high quality photoshop tutorials everyday. We are very welcome you to submit your own photoshop tutorials to us as well. There will be more features coming soon. Please stay tuned.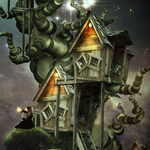 Sometimes, you may find it difficult to look for some of the highest quality photoshop tutorials using search engines. As most of time, almost all tutorials would label themselves to be good, high quality or even the best photoshop tutorial you can find. When searching through all these tutorials, your time is wasted.
In order to save your time, Photoshop Lady come up with Top 10 Icon Design Tutorials in Photoshop. These are selected from our Photoshop users and readers.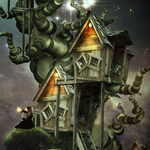 3D Spiral Flash Gallery Giveaway Contest

Introduction
The 3D Spiral is a Flash gallery component that displays images on an interactive 3D rotating spiral using the Papervision3D engine.
To obtain different layouts by changing the height and width of the spiral, the viewer can scroll, move up/down and zoom the spiral freely. It includes customizable opening and closing animation styles and a built-in preloader for seamless transitions between thumbs and large images.
Giveaway Contest
Flashloaded offers Photoshop Lady 3 free 3D Spiral Flash Gallery Licenses and each of this currently costs $49.95. We have decided to give away these to our readers. I am sure you would love it and benefit from it a lot.
To participate, you can simply make a post on our Photoshop Forums. And we will draw 3 outstanding posts on 18th Nov 2008. Act quickly and don't miss this chance to win the new generation flash gallery component.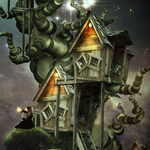 "Skull" is Colombian digital artist Santiago Betancur Salazar's last project. Salazar has his own website, which exhibits his fabulous works with different styles. The reason why he presents his "Skull" here is he loves skull, so he shares his works.
Photos belows generally show Salazar's working process with "Skull" by Photoshop. Skull itself is terrific enough, and Salazar created this "Skull" with creepy grey metal effects. The exquisite vein and muscle details prove Salazar's skills and attitude. No matter seeing from the front or from the profile, Salazar's Skull is naturally mixed together with its background, a grey metal skull emerging from its gray tenacious and unbreakable background.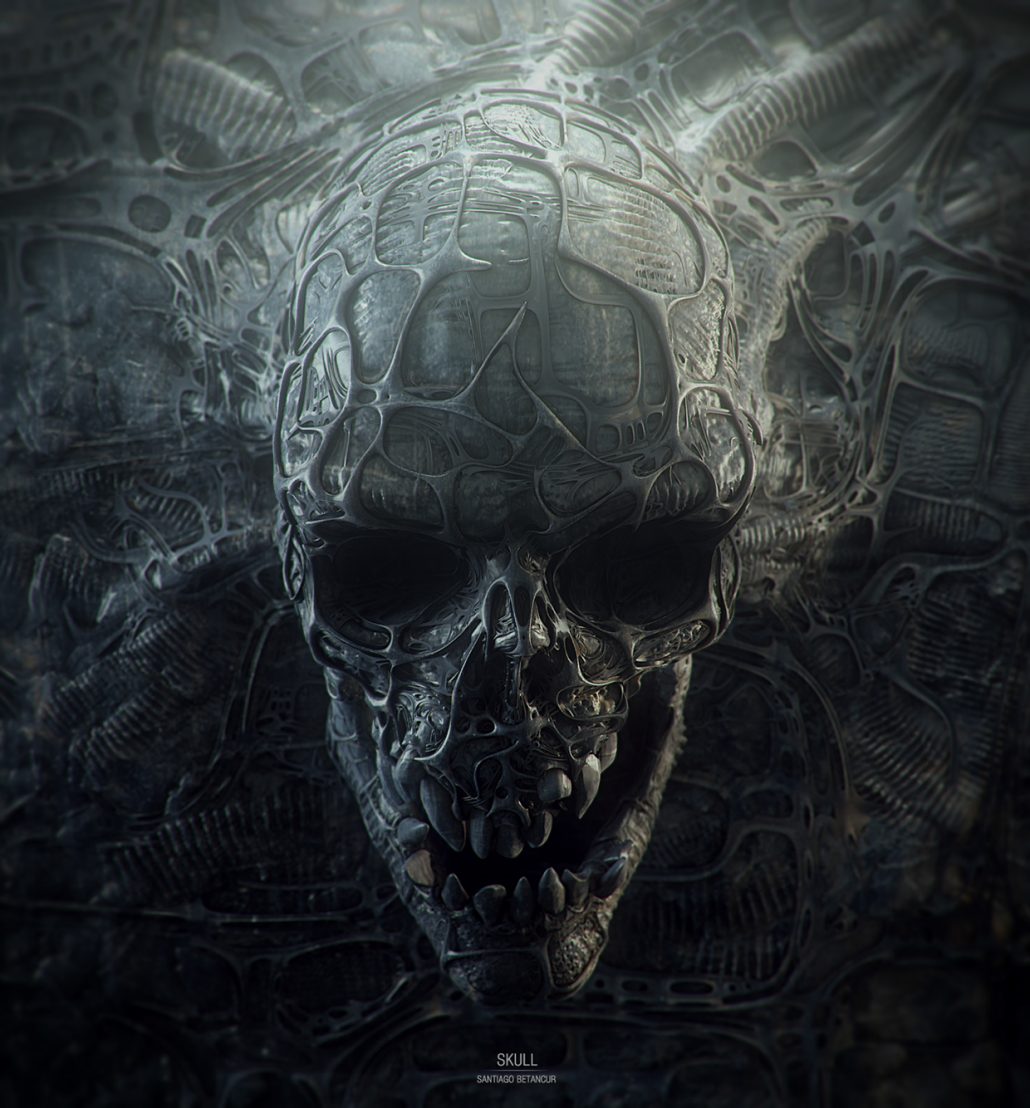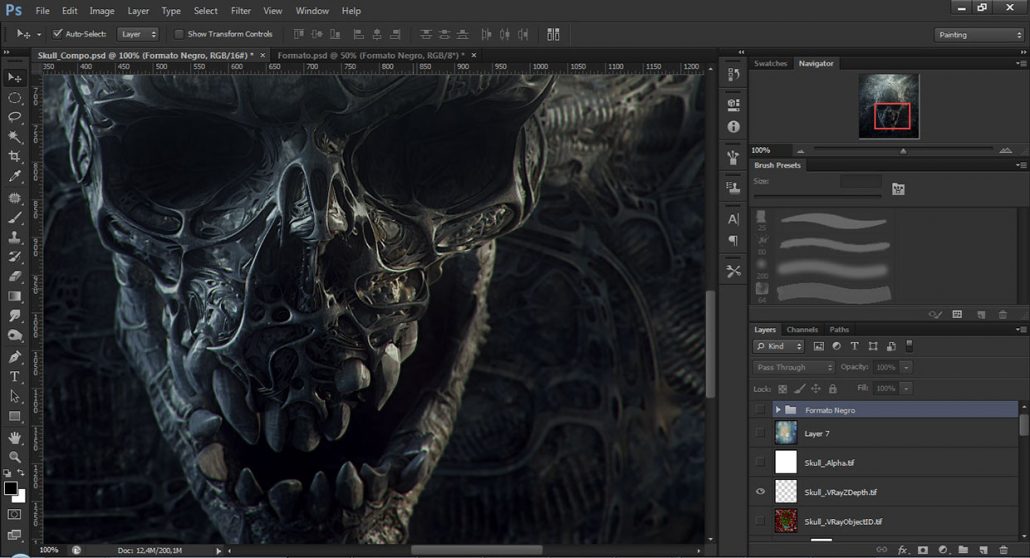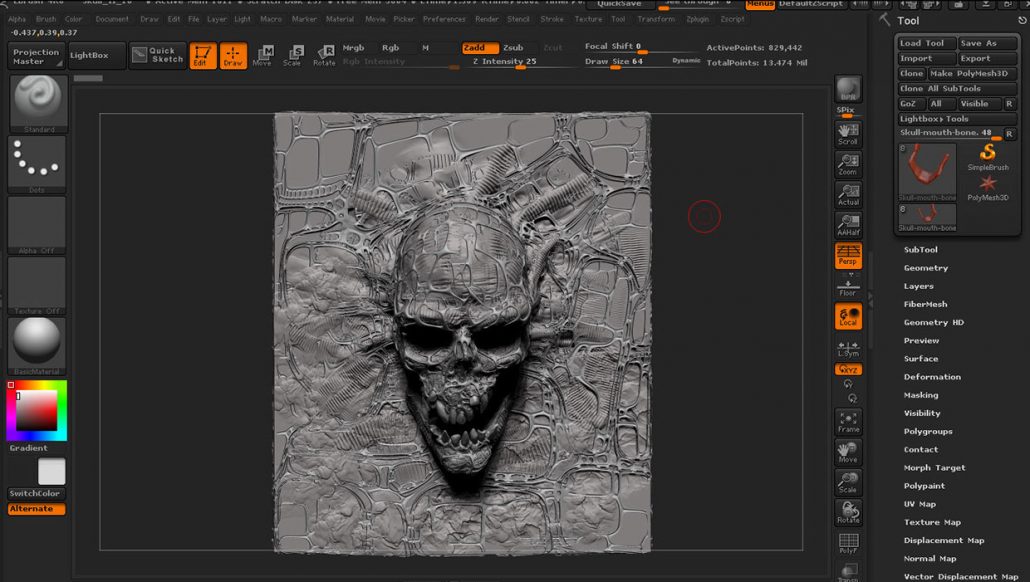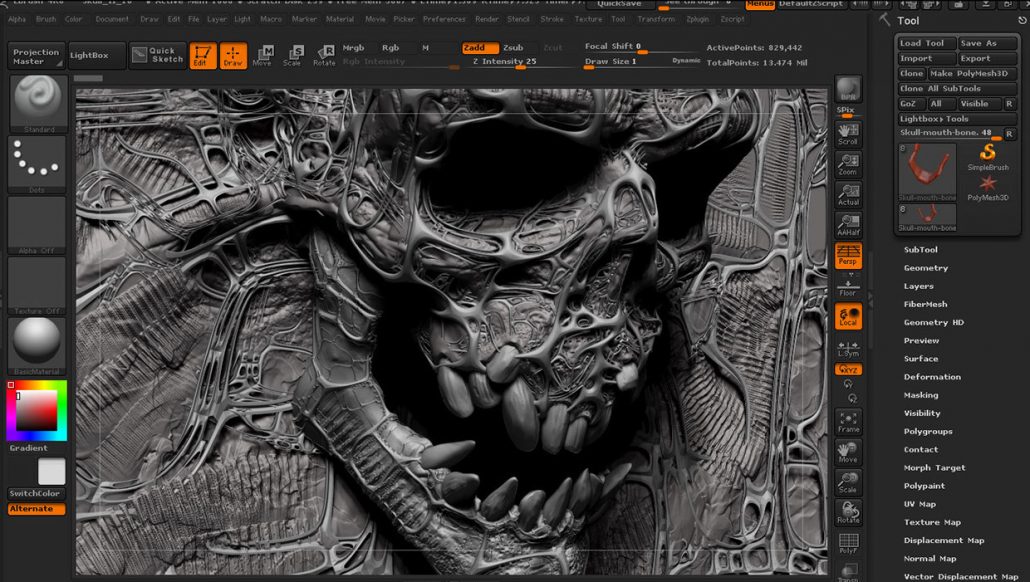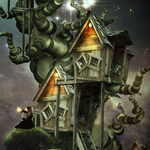 Digital photography works L'Enfant Extérieur (The Outer Child) was projected by French retoucher Cristian Girotto and Quentin Curtat.
These creative original ideas reveal somewhere inside each of us, there's a young lively, creative but also innocent and naive kid. L' Enfant Extérieur makes this analysis come ture, showing us a world of men in the shape of children, as if the body could slip on the elapse of life,though wrinkles, freckles and beards may climb on to faces.
The inspiration of these creations begins from the classical dichotomy that questions itself about the nature of purity and the unavoidability of the corruption, without taking this contradiction too seriously, because children are always children. They like to play. More children are expected……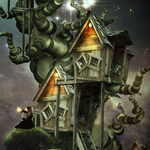 You may have the impression that a bow tie is either a thing for nerds, a tie for that weird joker in the office, or something you must have for any formal event like a wedding. Bow Select Tie is here to change your ideas about bow ties completely and forever. We love bow ties. We have endeavored to create the most unique bow ties that are sure to get you noticed. Naturally, we have a huge selection of classic bow ties that fit every occasion and dress. Amazingly daring and bold bow ties are our forte.
We feel that a bow tie should allow the wearer to express themselves in an unforgettable way. We have wooden bow ties that are real wood, a vibrantly colored collection of feather bow ties that go with any shirt or coat, humorous bow ties, and bow ties that celebrate your country or city.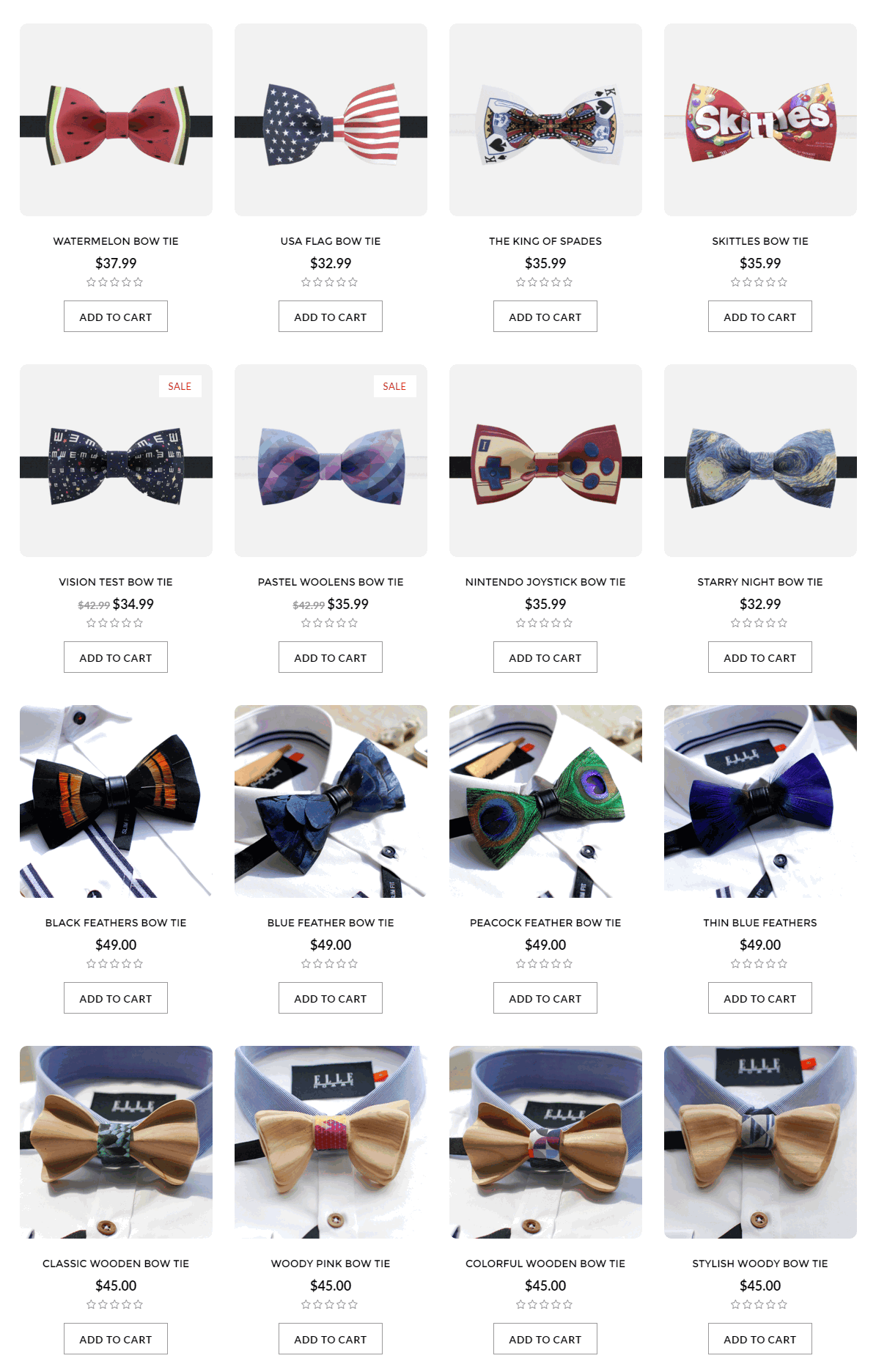 We know that many men are intimidated by having to tie a bow tie. We have pre-tied bow ties and our collection of self-tied bow ties comes with complete instructions to tie your bow tie. We have the bow tie for the man that prefers a classic look and the chic styling that classic bow ties add to any shirt or suit. We also have the most daring and outrageous bow ties that any man or woman could possibly desire.
Celebrate your favorite sport, a game you love to play, your interest in science, or your favorite cartoon character. We also have the largest collections of bow ties inspired by Chinese and Japanese art and design. Our ties let you express your passion for computers, comics, candy, money, fish, fruit, newspapers, and cities. We have designed the most elegant selection of formal classic bow ties in patterns and colors that go with anything. Our variations on the black bow tie let you express yourself in subtle and not so subtle ways.
Bow Select Tie is designed to let you experience the variety of material, color, pattern, texture, and shape that bow ties can have. We want you to look your best for that special event or person and we want you to be as bold and brassy as you dare to be. We have created a collection of bow ties that brings the bow tie off the formal wear rack and straight into the main stream of haute couture. Our desire is that you look great and feel great when you stand out from the crowd wearing one of our exquisitely designed bow ties, e.g. Peacock Feather Bow Tie.
Bow Select Tie is the place for the largest selection of bow ties. We held nothing back in our designs. We designed with you in mind. Wear a tie that gets you the attention that you want and deserve. Wear a Bow Select Tie.