Your Favourite Photoshop Tutorials in One Place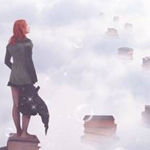 Create an Imaginative Sky Walk Way
Under

- Photoshop is recommended for this tutorial -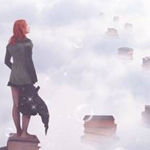 VIP Downloads of Over 2500 Top Quality Design Resources
PhotoshopLady works in partnership with WeGraphics to provide to his community the best design resources at the lowest price. By joining the premium membership, you will get access to ready-to-use sets of brushes, vectors, textures, icons and other awesome stuff paying only 7$/month or 49$/year. The arsenal of design items currently contains more than 2500 resources, with 3 new sets weekly added. And there's a discount for Photoshoplady's friends! By using the coupon 'wp-pslady', you will get a 10% off on the yearly accounts (both recurring billing and pre-paid membership).
Want to learn more? Visit WeGraphics.net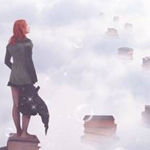 Introduction
Depositphotos is the best source for premium royalty-free stock photos, illustrations and vector art. If you are a designer, advertiser, photo editor, content manager or blogger, they have millions of high-quality photographs and vector images available at affordable prices to fill all your image needs.
Their libraries are updated daily through contributor uploads that are closely scrutinized for quality and originality. Between the protections and the controls, you're assured of finding the highest quality original artwork available anywhere.
It's easy to become a Buyer right now – just Register an account and start buying pictures today! It's easy to become a Seller, too. Register for a Seller account and upload your images for review. Once they are reviewed and approved your images you can start selling and earning right away! The system is designed to reward the best sellers, so whether you're a professional or hobbyist, there's virtually no limit to what you can earn.
Subscription Plans
Subscription plans allow you to download several photos each day, up to your plan limit. Every image you download using any of subscription plans is provided in all JPEG sizes and Vector images. You may purchase subscription plans of many different levels, from 3 days to 12 months, depending on your needs. It is really handy for designers that need stock images frequently.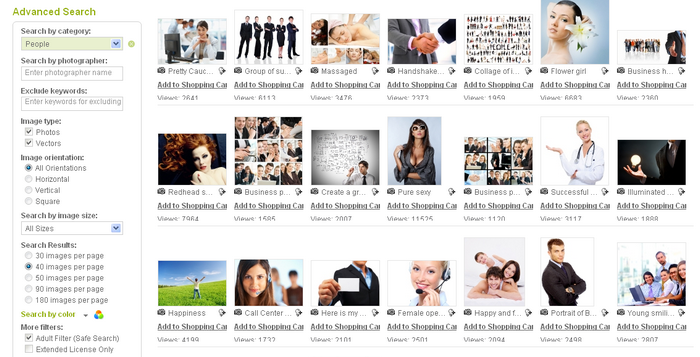 Free Trail
You can also try out their Free Trial Subscription too. You will be able to download any stock photos or vector images you like absolutely free of charge. Depositphotos' Free Trial Subscription allows users to download 5 free stock images per day for 7 days. You can use images downloaded during your Free Trial Subscription for any reason, such as personal projects, websites, blogs, newsletters, journals, advertisements, etc.
Conclusion
Depositphotos is one of the best resources for buying and selling Royalty-free photographs and vector images. Their vast library of imagestock coupled with their wide variety of flexible purchase options makes them the most convenient and profitable tool for designers, artists and photographers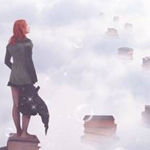 Adam Spizak is senior designer & art director from London, United Kingdom. He has already shown multiple marvelous works created on his own website.
Adam Spizak made this piece of art with photoshop. He shows simple and easy steps here. As for the theme, he explains in his words, "Cold is the water It freezes your already cold mind Already cold, cold mind And death is at your doorstair And it will steal your innocence But it will not steal your substance". He is expressing the connection among coldness, death and fragment of life. Using a shattered mirror effect with the dark blue background, the theme presents itself naturally.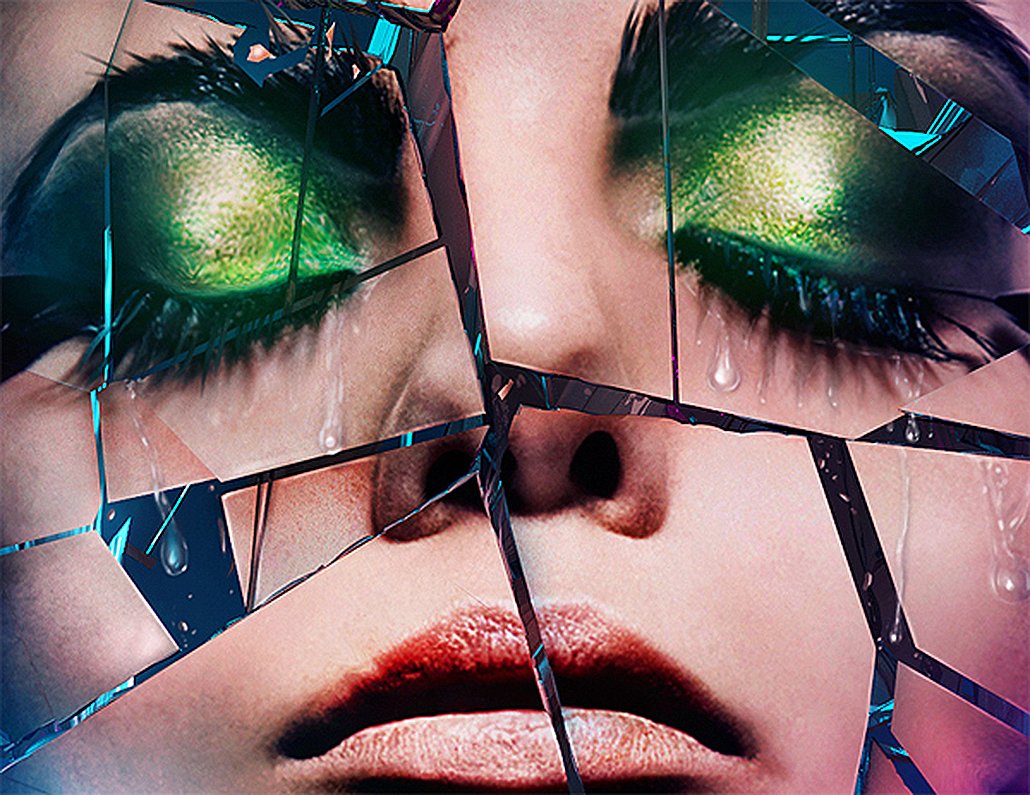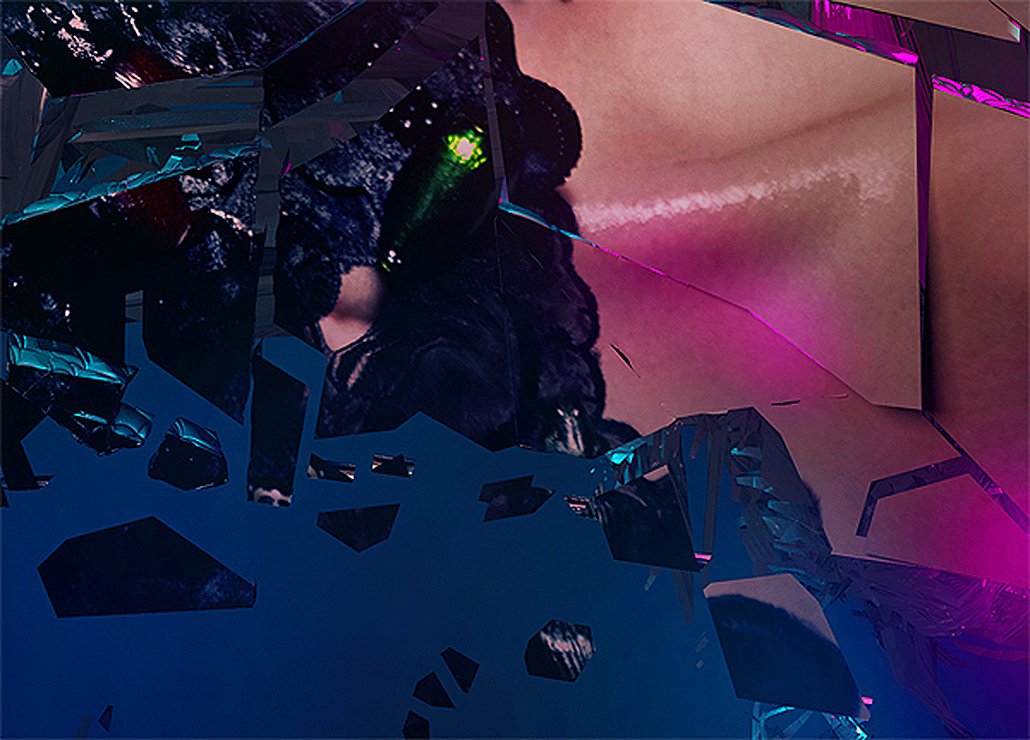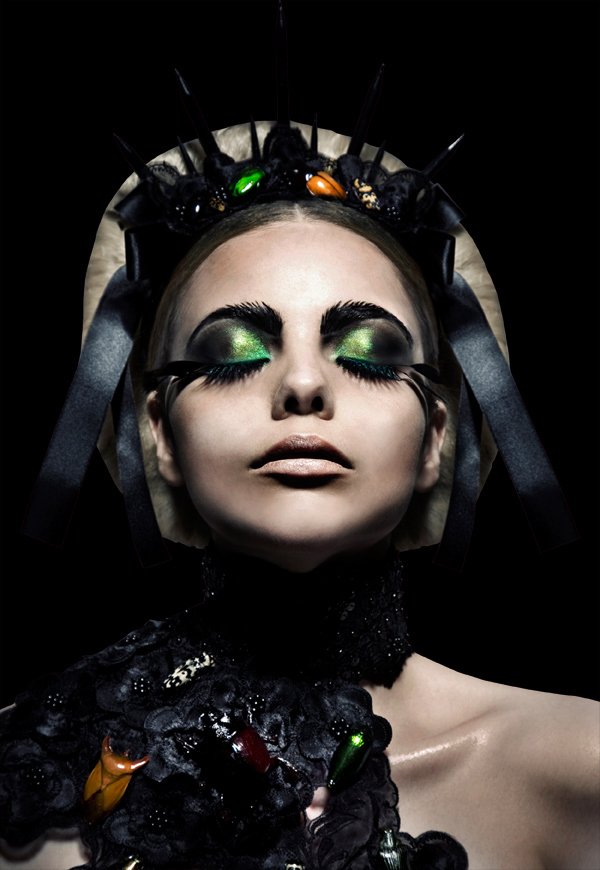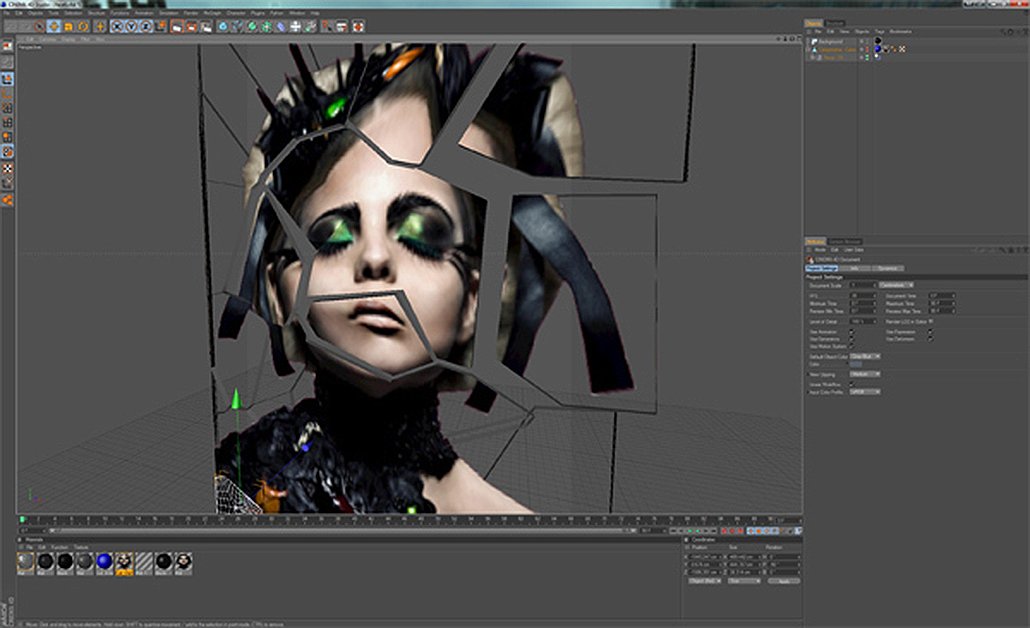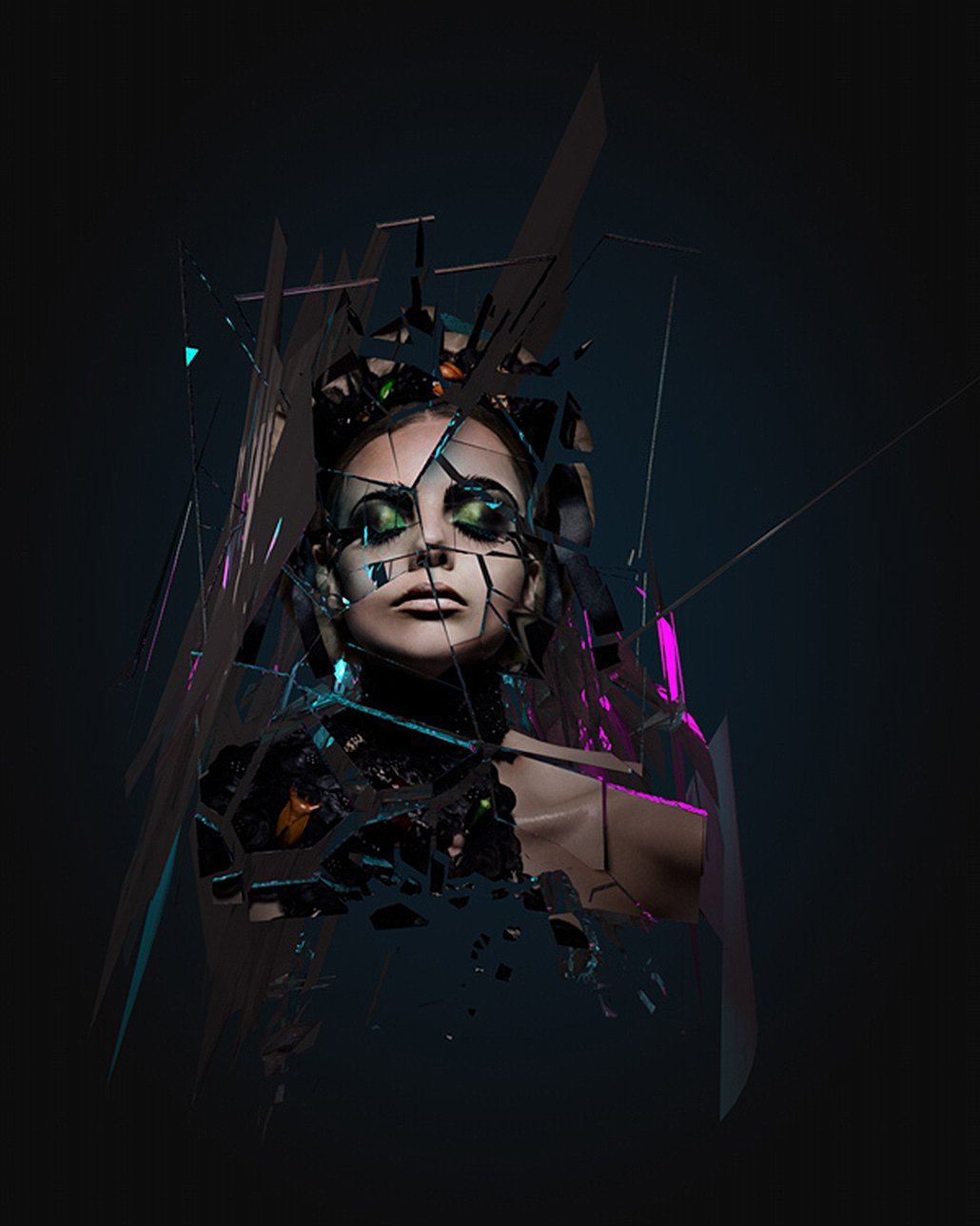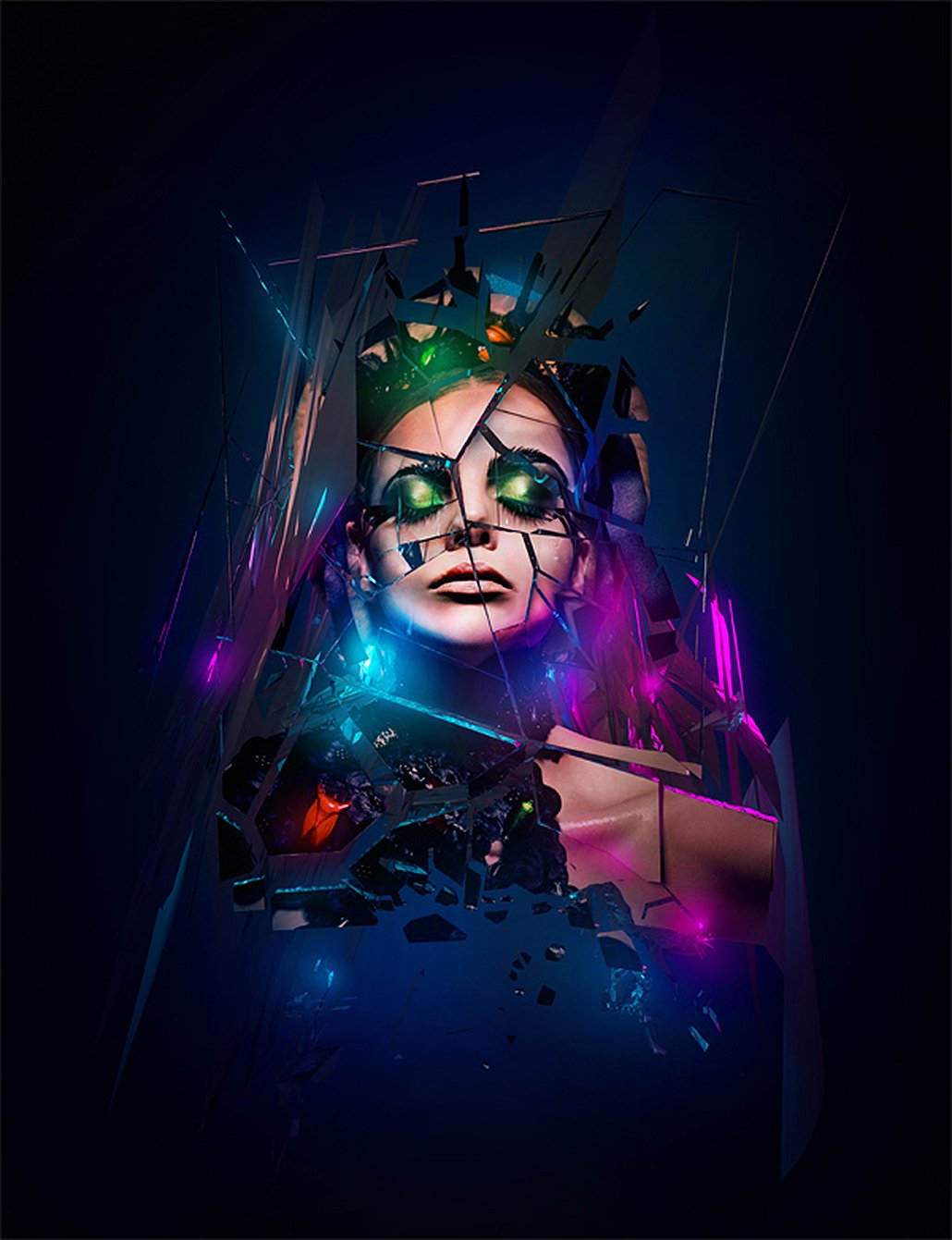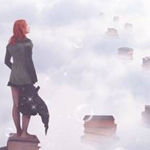 We are happy to announce another massive giveaway from Inky Deals that comes with a free pack of premium resources worth $66. The freebie is sent to the email address you use to enter the contest and is part of The Epic Bundle: $20,048 worth of Top-Quality Resources – From $49.
About Inky Deals
Inky Deals is the place to go if you want premium resources at unbeatable prices whether you're a graphic or web designer, developer, or business owner looking to improve yourself and your work. They're the only ones who offer a 200% money back guarantee on every product. This means that if you're not happy with it, you get your money back and you also get to keep the product.
Take advantage of this opportunity to win an 11" MackBook Air and 1 of the 10 Epic Bundles: $20,048 worth of Top-Quality Resources – From $49!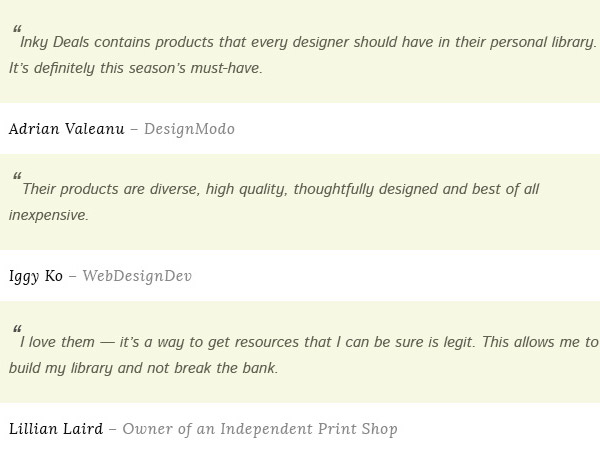 What Can You Win?
You'll get a surprise free pack of premium resources worth $66 sent to the email address you use to enter the contest. Take a look at what's inside the The Epic Bundle: $20,048 worth of Top-Quality Resources – From $49: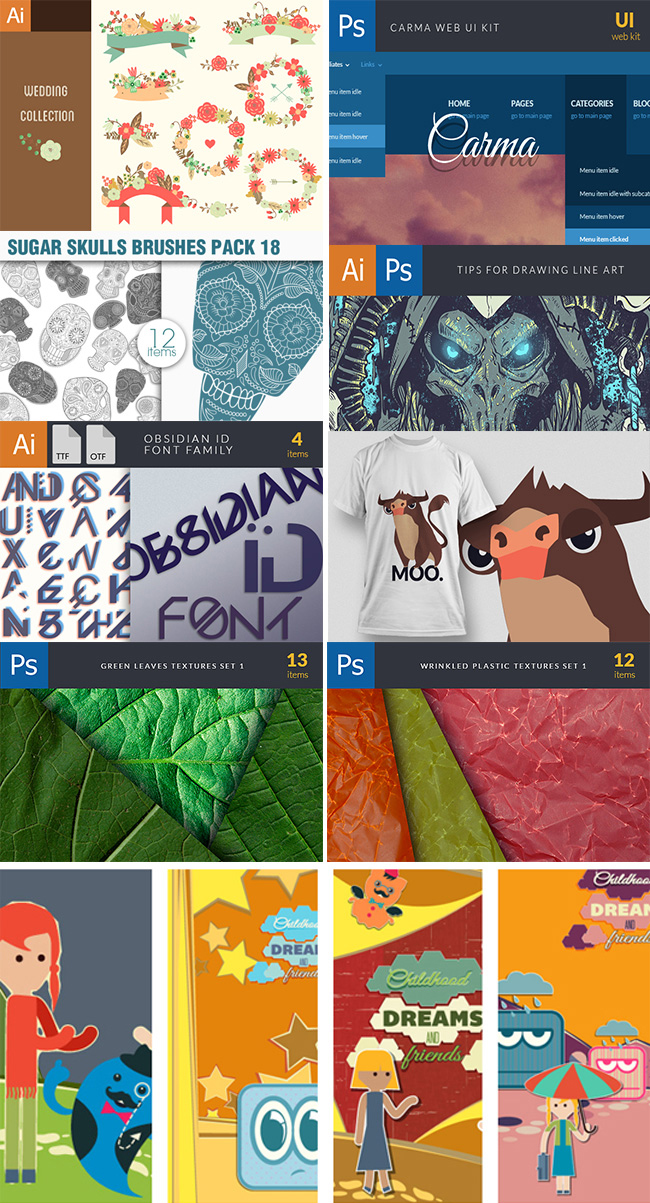 10 lucky winners will be chosen from the list of participants and each one of them will win a free copy of The Epic Bundle: $20,048 worth of Top-Quality Resources – From $49. One of the 10 winners will also take home an 11" MacBook Air!
How to Enter the Giveaway:
To enter the giveaway, please use the widget below. You can gain more entries by leaving a comment, tweeting about the giveaway and sharing it with your friends.
a Rafflecopter giveaway

Thank you for participating, you're now part of Inky's extended design family! Sit tight, because you've just embarked alongside 300,000 of your peers on a ship that will lead you to great professional and personal development.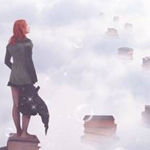 In today's tutorial we will be showing you how to make use of simple elements and colors in Photoshop to get an essentially beautiful outcome. People always over complicate things, that's why we will be having a simple approach towards this large piece. We will be teaching you in a step by step manner and hopefully you can learn something new from this tutorial. Let's get to it.
Tutorial Requirements
Stock: Model Wearing Purple Dress
Brushes: Abstract Glow Brushes by Ro-stock
Elements: Elements Pack
Textures: DSC_0042
Time: 1 Hour
Final Preview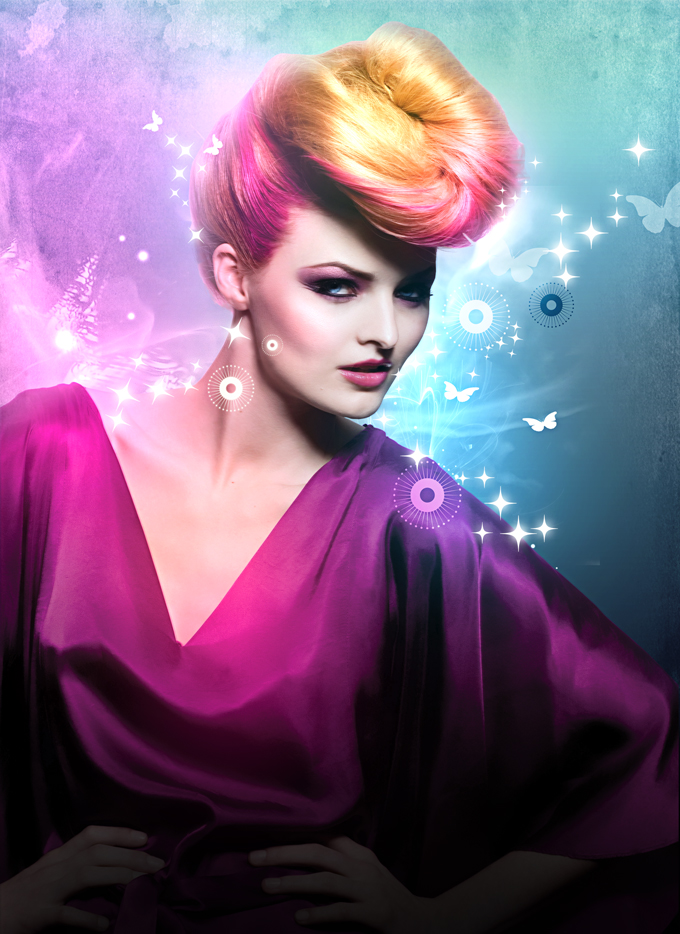 Step 1
The first thing you have to do is decide what stock image you are going to use and what your output size for the large piece is going to be. Are you going to print it in a A3 size or are you going to only use it on the web. In our case we will be making a large enough image to use on the web and in print if necessary. Go ahead and open up Photoshop and then create a new document by going to File>New (CTRL+N) then create a document with the settings below.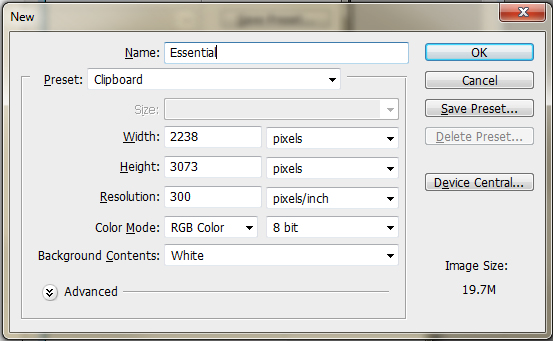 Step 2
Now that you have a blank document in front of you it's time to create your color base for the design. Go to Layer>New Fill Layer>Gradient this will bring up a gradient fill box. Now double click the gradient to setup a new gradient and set the gradient from #3c6c94 to #c0ecf8 (See below) Once you have created your gradient hit OK>OK and then you will see a nice smooth, good looking gradient as your base.
Step 3
Time to make use of the first downloaded texture, it's called DSC_0042 I am not aware who the author of the texture is due to having the texture for quite some time now. Open up the texture and drag it into your canvas. Set the layer's blending mode to Overlay and erase parts of the layer you don't want. Now create a new layer Layer>New>Layer (SHIFT+CTRL+N) and use a big soft brush with the color #6b6b6b and brush over your entire canvas, then set the blending mode to Overlay. Lastly go to Layer>New Adjustment Layer>Gradient Map use the default gradient map, which is Black to White and then set the blending mode to Multiply and the Opacity to 76% This is what you should have below.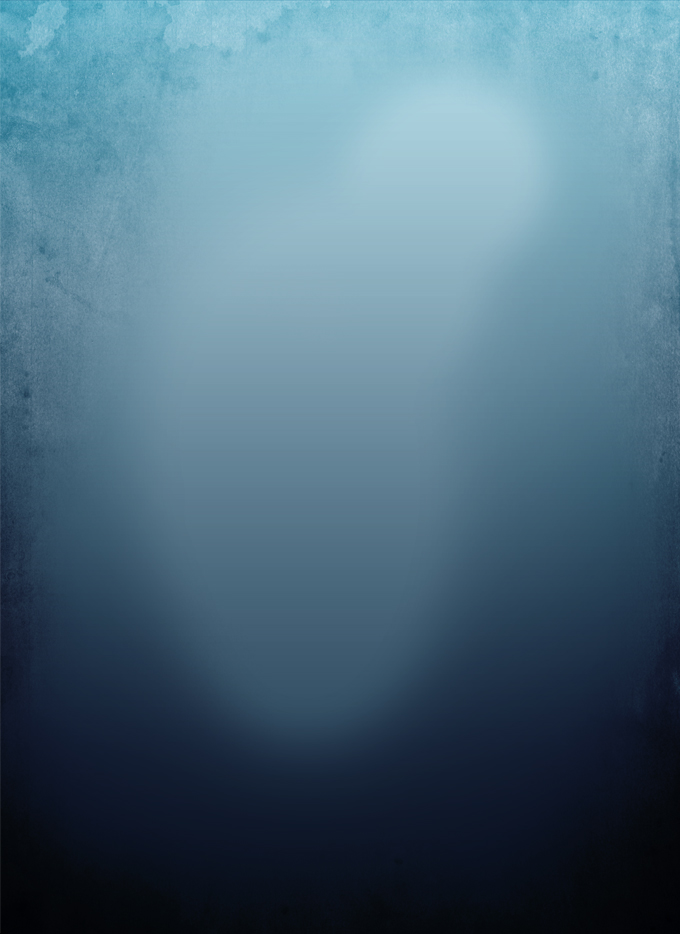 Step 4
Now it's time to bring in our stock photograph, I have chosen to use one from iStock Photo. Open up your model picture in Photoshop and start to remove the background from around your model if you don't know how to do it, follow This Tutorial from Media Militia. Now that you have removed the background from the models picture you can drag your model into your canvas and you should have something like this below.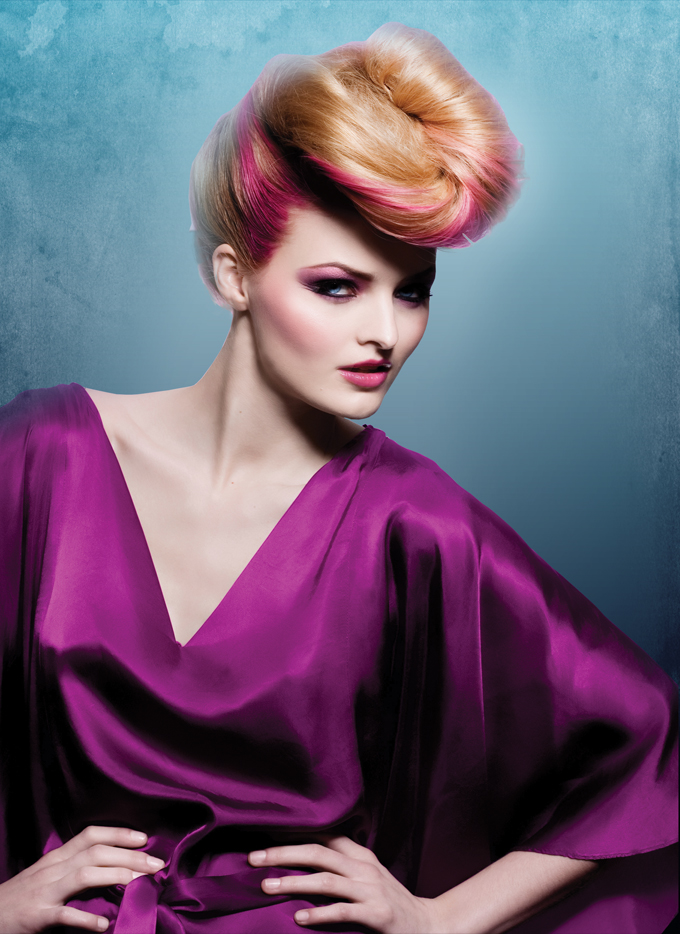 Step 5
Now that you have your model in the canvas, it's time to start working on the effects. Create a new layer and take a big black soft brush and then brush at the bottom of your canvas, just to add a darker feel at the bottom. You should have something like this below.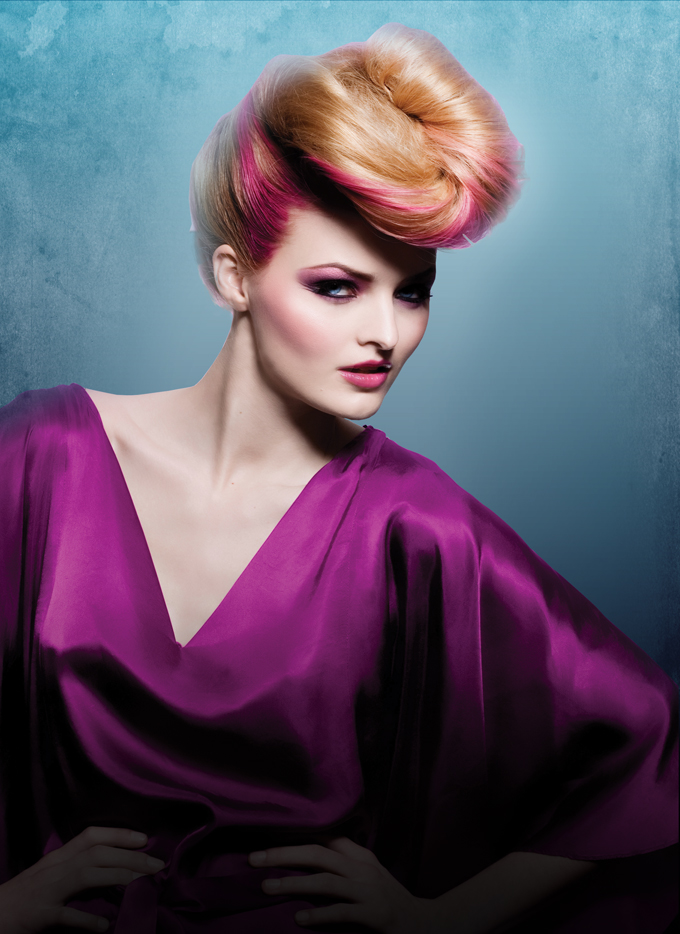 Step 6
In this step we will start adding lighting to the model. Create a new layer and fill it with black #000000. Now set the blending mode to Linear Dodge and select your brush tool with a soft brush of about 960px big. Now start using different colors to blend your model and lighten up the canvas. I used the following colors: Blue #005d7f | Pink #570033 & #970059 | Green #617c01 | Red #810007 I mixed those colors together and then finally used a hard small brush with White #FFFFFF to create the dots that you see on the chart below. The image you see below is the layer with colors without the blending mode.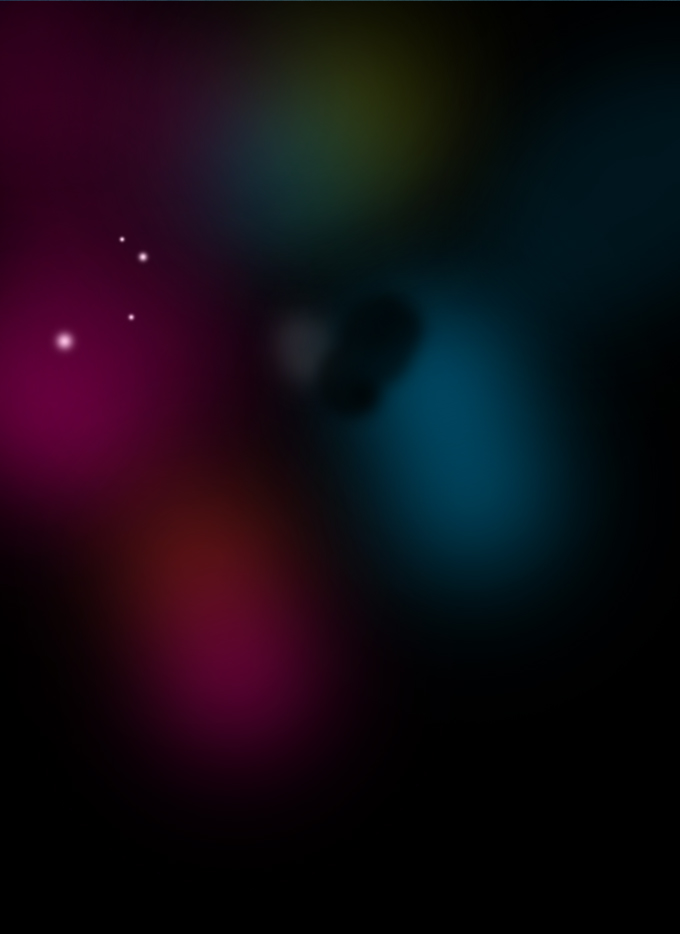 Here you can see what the outcome is after the blending mode is set to Linear Dodge.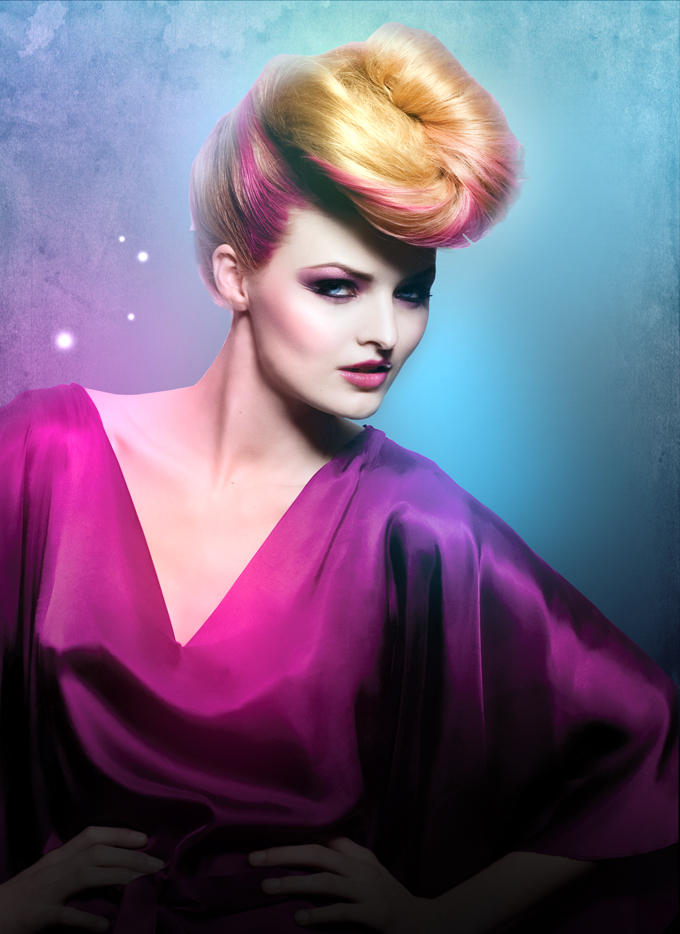 Step 7
You can see the piece is coming together now. In this step we will be repeating the exact same thing we did in Step 6 just with a bit different colors. Create a new layer and fill it with black #000000 now set the blending mode to Linear Dodge and grab your brush tool with a soft brush sized 700px now choose the colors that you want to use to light up the canvas. I used Pink #450627 & #32041b | Green #1a1900 you are free to use any colors that you desire though. See color placement below.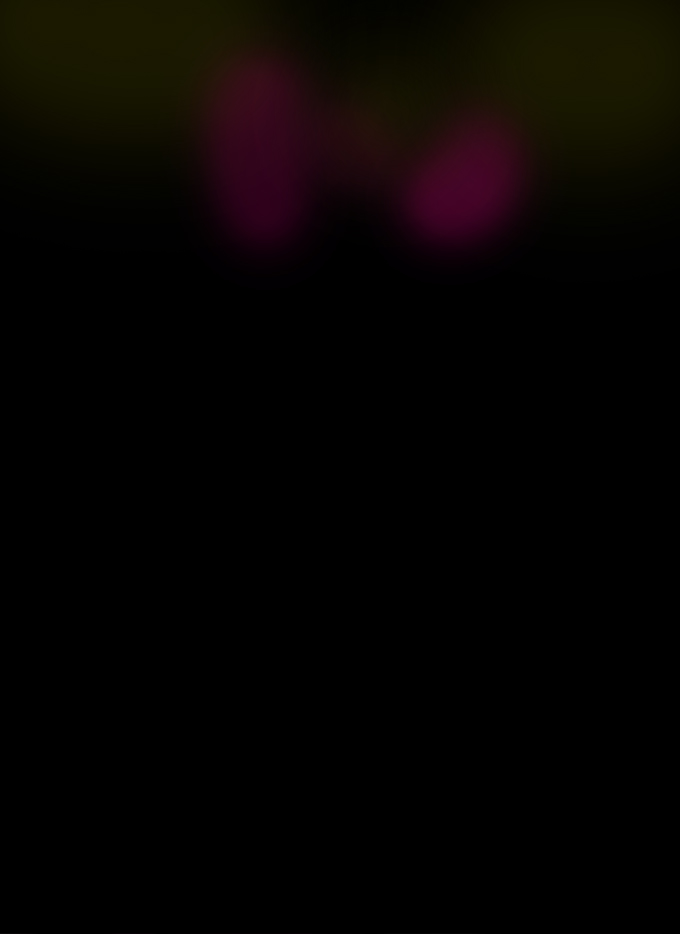 Now add in another soft pink in the top left hand corner just to balance the color in the piece.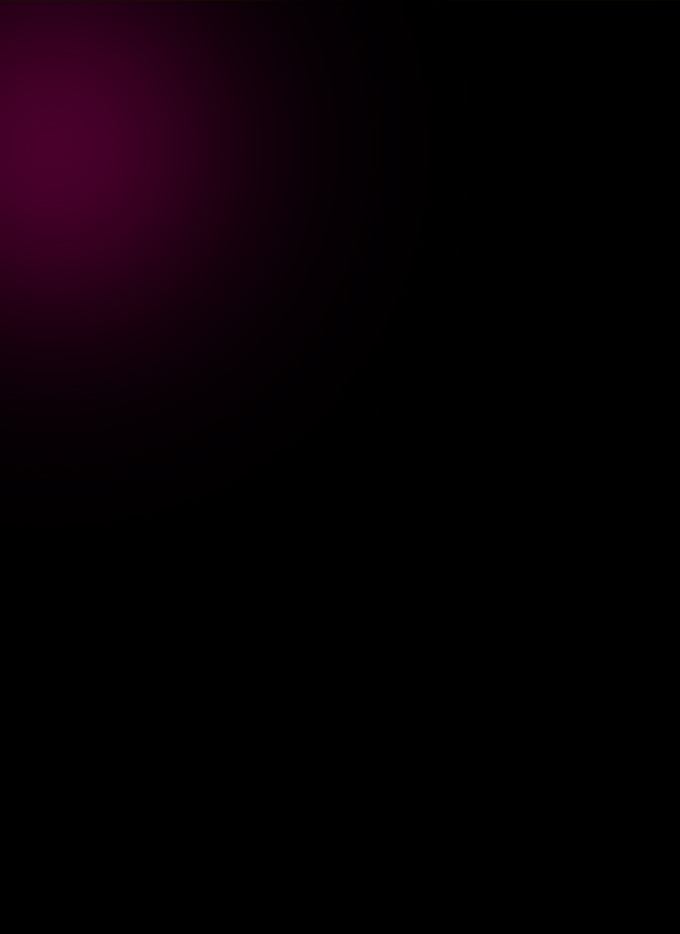 Now make sure both your layers are set to linear dodge. You should have something like below.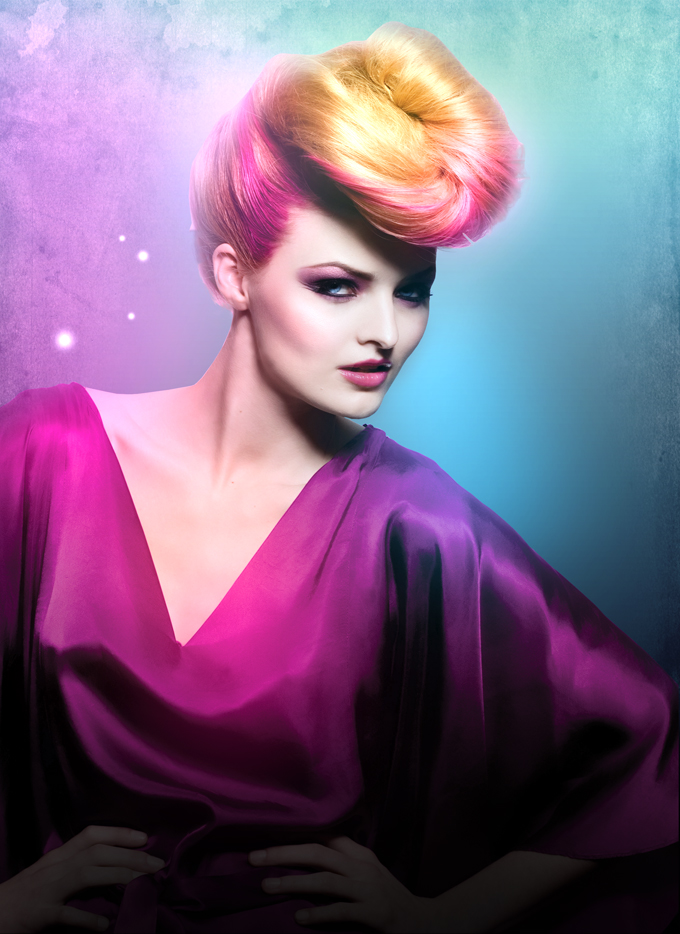 Step 8
Now it's time to add in some elements. In this case we will be adding in some butterflies, stars and cogs. I have made these elements available for download as a package Elements Pack Now you can import these elements into your canvas and then place them around how you would like them to be placed. I added in the cogs first and set some of their blending modes to overlay just to give a variety of depth.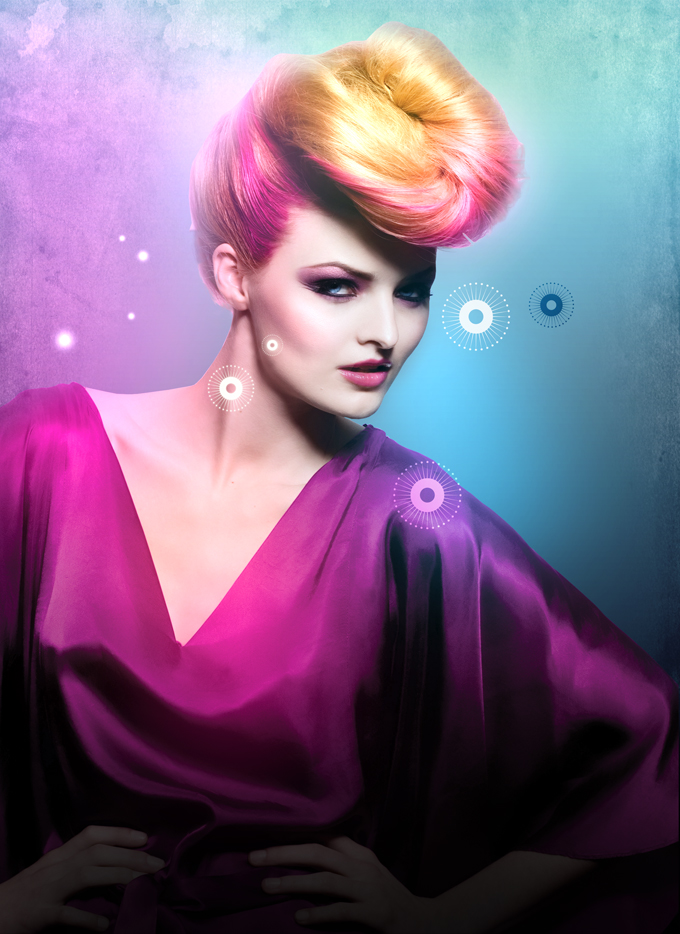 Now I added in the stars and placed them around as I wanted, depending on the image you use, you can position them to flow with your design.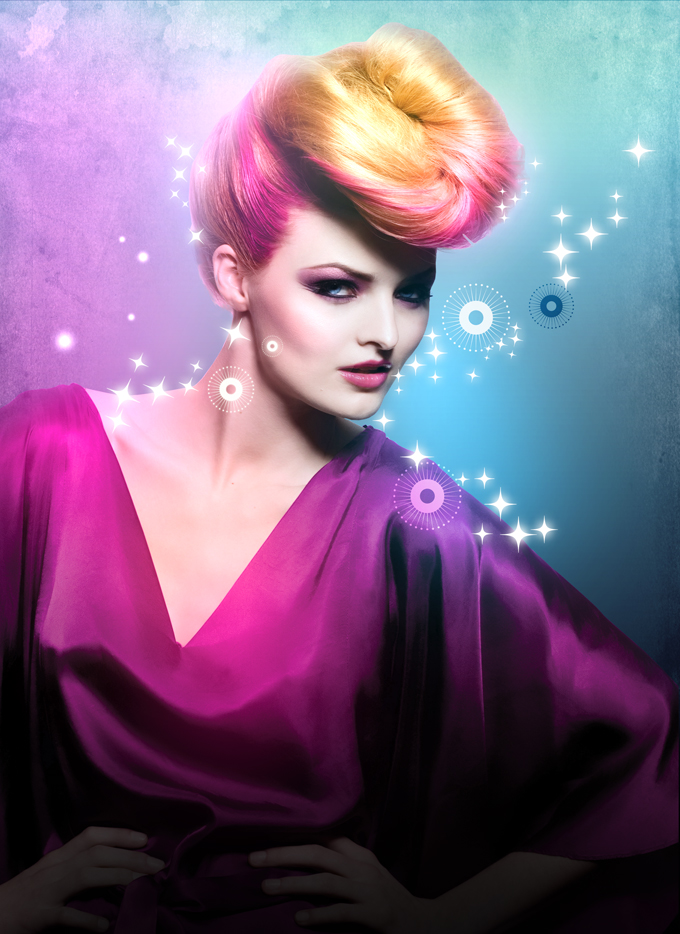 Next I added in the butterflies, I made some of them bigger than the others to also portrait depth in the piece. This is what I have so far below.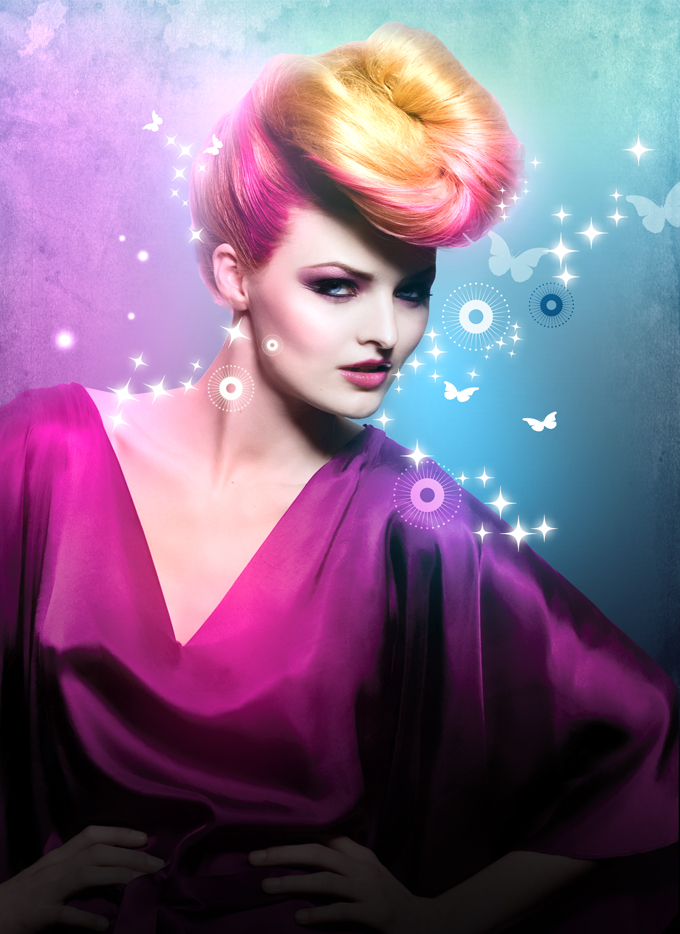 Step 9
In this step we will be adding some image adjustments. Go to Layer>New Adjustment Layer>Brightness/Contrast. Leave the brightness at 0 and make the contrast -20 now press OK to accept the changes. Now go back to Layer>New Adjustment Layer>Curves Use the RGB Channel and just curve your line out a tiny bit to darken the middle of the piece a bit. You should have something like this below.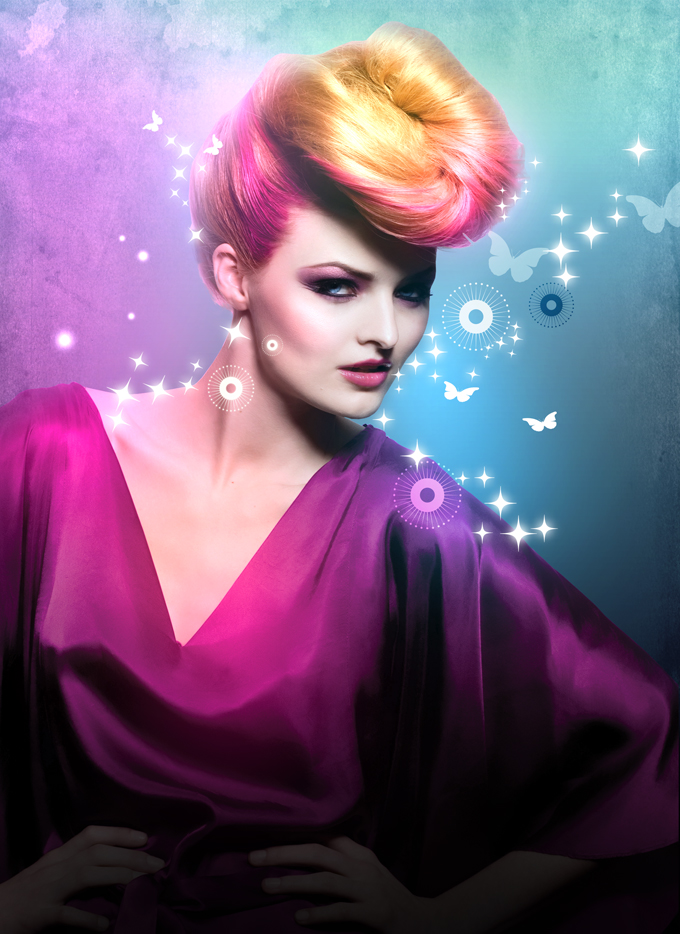 Step 10
Now it's time to make use of some brushes. Navigate down your layers palette and create a new layer just underneath your model layer. Now grab your brush tool and make use of Abstract Glow Brushes by Ro-stock now choose your brush from the pack and brush underneath the model layer to give it a mystical feeling. I made use of 2 different brushes in this case to make things flow well. I have something like this below.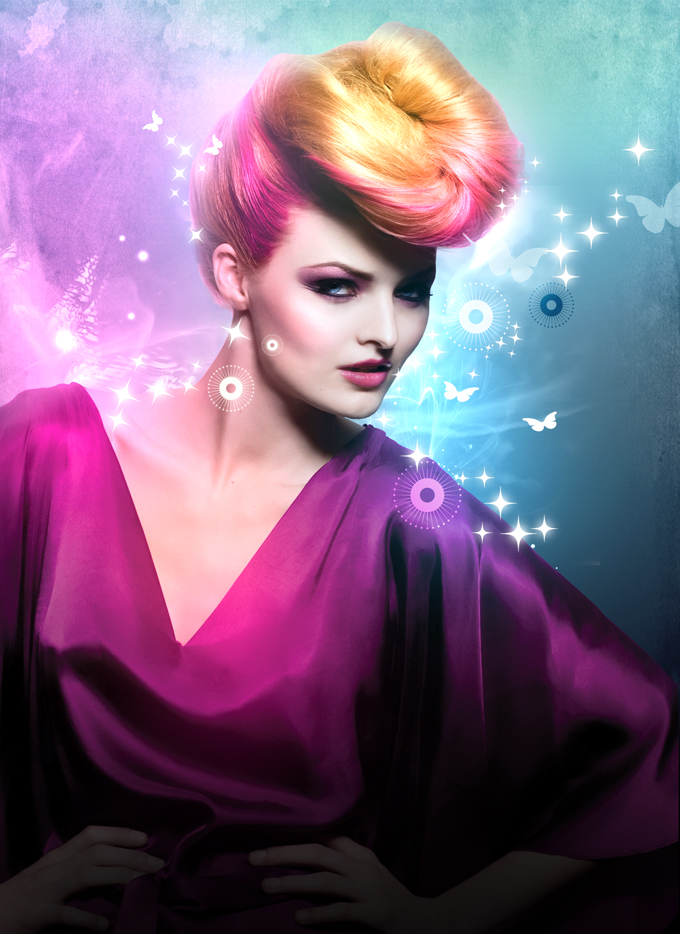 Step 11
In our final step we will be sharpening the image. Firstly create a new layer by going to Layer>New>Layer and then go to Image>Apply Image. Now that you have a applied image go to Filter>Other>High Pass now use a radius of 10px and hit OK. Now set your blending mode to Overlay and your opacity down to 42% and you are done.
Final Preview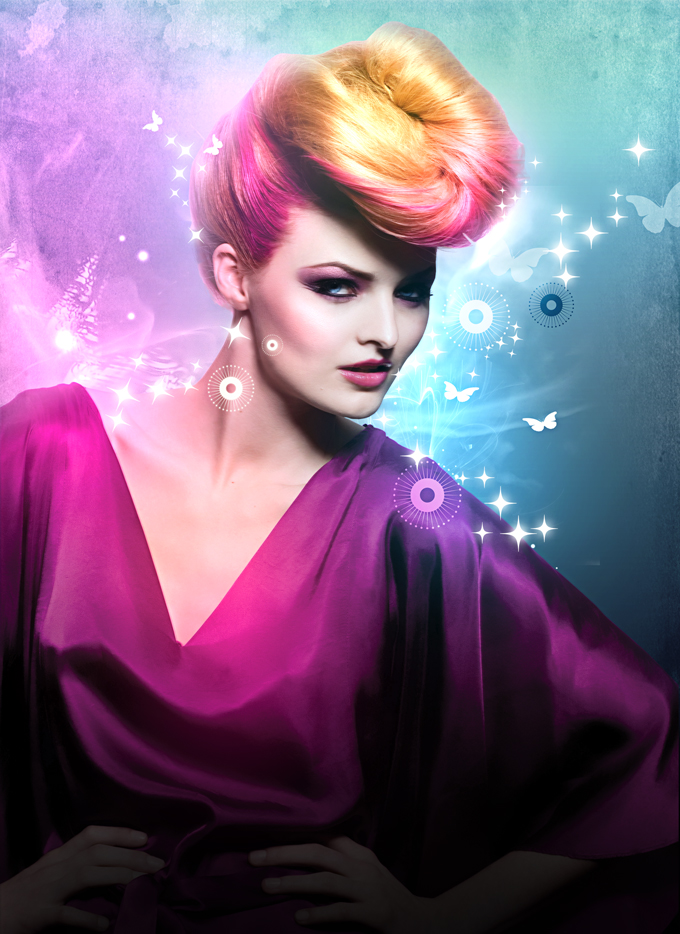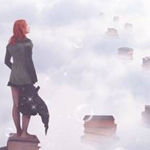 Script fonts have their issues. They can be bold and brash, yet legible. Or they can be beautifully curvaceous, yet a bit tough to decipher. What you need is a font that's "just right." The perfect balance between the two is the Gioviale typeface from Laura Worthington.
This gorgeous script font includes 300 swashes, more than 1,000 glyphs, 20 ornaments, 20 discretionary ligatures and more! Gioviale is available as both a Desktop font (files delivered in .OTF and .TTF formats) and Web font (supplied as .EOT, .SVG, .TTF, and .WOFF formats). The Desktop version is compatible with both Mac and Windows.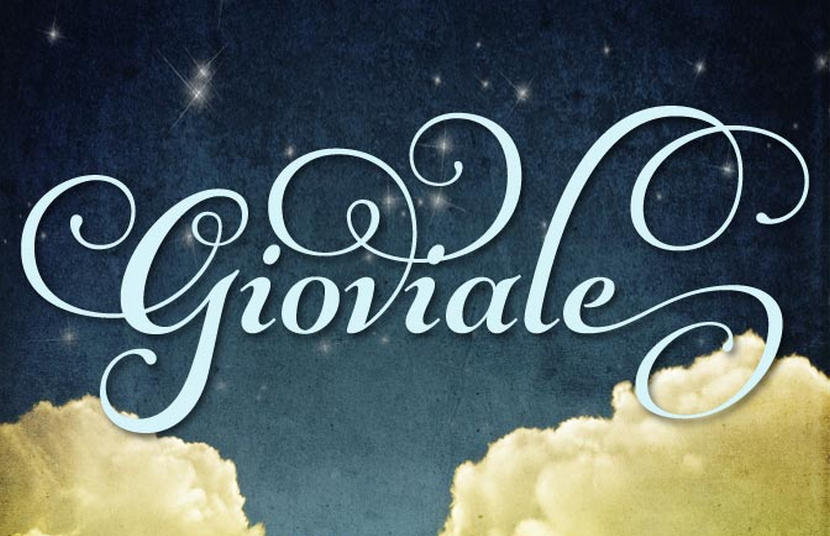 Gioviale normally sells for $37 (for the Desktop version), but for a limited time only, you can get this practical and pretty script font for only $15! That's almost 60% off the regular price! OR get both the Desktop and Web Font versions together for just $22!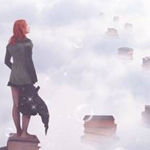 As a designer, sometimes it's difficult to get started on a new project. Maybe You will need to scour the web for inspiration, or doodle on a notepad to hopefully get some ideas. That's when you need to look through collections of freebies.
Fortunately, enhancing your web design doesn't have to cost a small fortune or take a lot of time. Here are 10 Awesome Freebies for Designers that can help enhance your web presence today.
1) Vector Icons
200 vector icons are fantastic for use on all manner of sites. With subjects ranging from science to entertaining, the vast scope of the icons means that you're bound to find something useful.
This vector icon pack includes 200 vector shapes, meaning you can scale them up as much as you like and they'll stay sharp. Each file includes AI, EPS, PSD and JPG files. They're good for use on both personal and professional projects.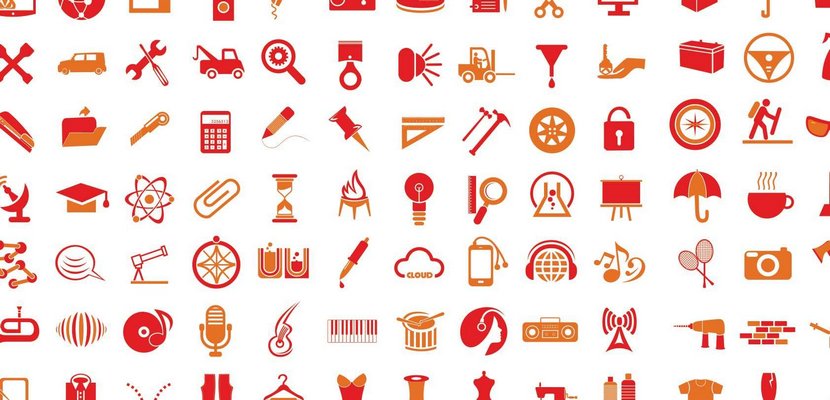 2) CORP responsive WordPress theme
CORP is a clean and versatile theme that's absolutely packed with features. The simple grid layout provides an ideal frame to hang your content on, it's ideal for corporations that need an online presence in a hurry, or as a starting point for any business whose brand image projects organization.
The theme was tested up to WordPress 3.5.1; it features the drag and drop GT3 Page Builder; it's fully responsive and retina ready; it's coded with SEO and best practices in mind; Google webfonts are supported; different header layouts are available; custom menus, backgrounds, modules, shortcodes and widgets are all included; there's a premium slider plugin; complete documentation; and much, much more…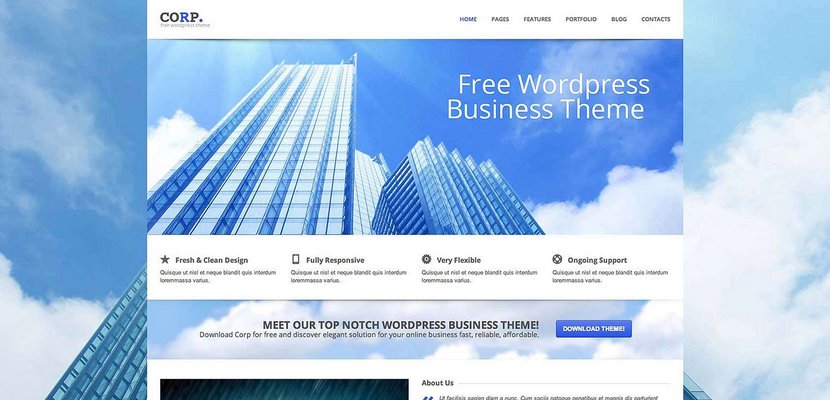 3) Flat Rounded Social Icons
Flat design is all the rage, and trend-conscious clients are beginning to ask for redesigns to meet the current fad for all things flat. Here is a set of free almost-flat social icons which is designed to embrace flat design without surrendering to it completely, the set is a great way to iron out your current design.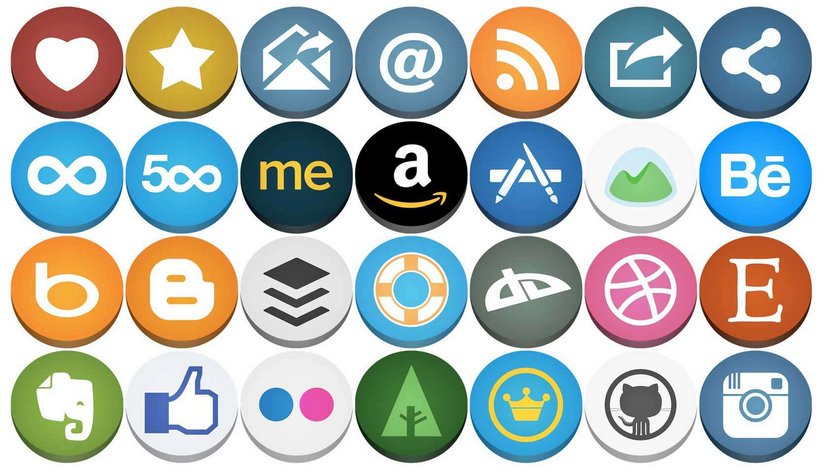 4) Flowing Borders & Ribbons
Here is a set of 46 hand-drawn frame and ribbon vectors. Scribbled onto a page and then digitized, the liberated borders look like they were drawn in the heyday of UPA cartoons; I half expect to see Mr. Magoo, or Gerald McBoing Boing, come wandering across the page.
Add a light watercolor wash and combine them with a heavily scrolling script typeface and they'd make a lovely, and personal feeling, addition to any wedding stationery.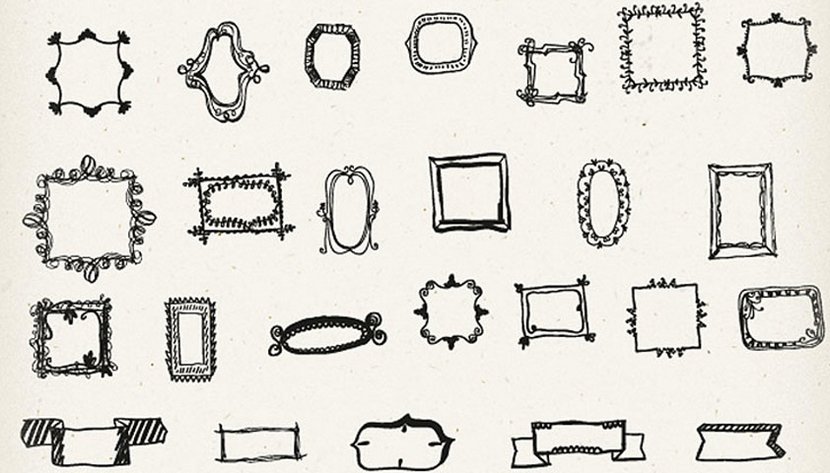 5) Colorful Grunge Textures
This set of 25 Colorful Grunge Textures is perfect for use as overlay textures on your photos. The pack contains 25 .jpg textures at 5000 by 5000px saved at 300ppi. The textures are compatible with all photo editors that support layers (Photoshop, Photoshop Elements, GIMP, Pixelmator etc.), both PC and Mac.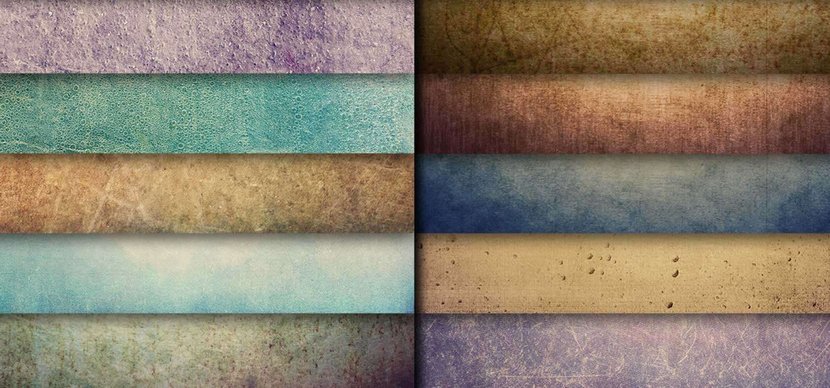 6) Modus Versus PSD Template
Modus Versus is a free multi-purpose PSD template, designed on the 1170 grid system. Excellent for use with responsive frameworks like the popular Twitter Bootstrap, it could form the basis of a good corporate site. It would be an ideal choice for a marketing or professional services company, or you could pick it apart and use elements of it in other projects.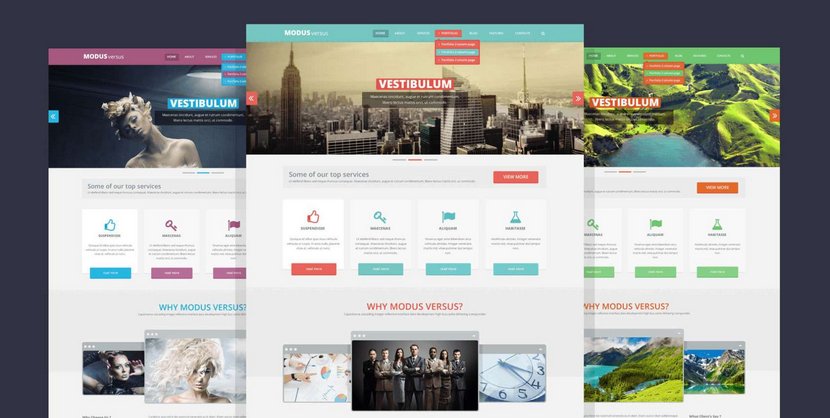 7) Flat UI Kit
Flat design is more of a rejection of 3D artifice than it is a style, which fits so perfectly into the contemporary landscape that it's already hard to envisage a time when it wasn't de rigueur. To help you take the leap into flat design WebDesignerDepot put together this great freebie: A free flat UI kit.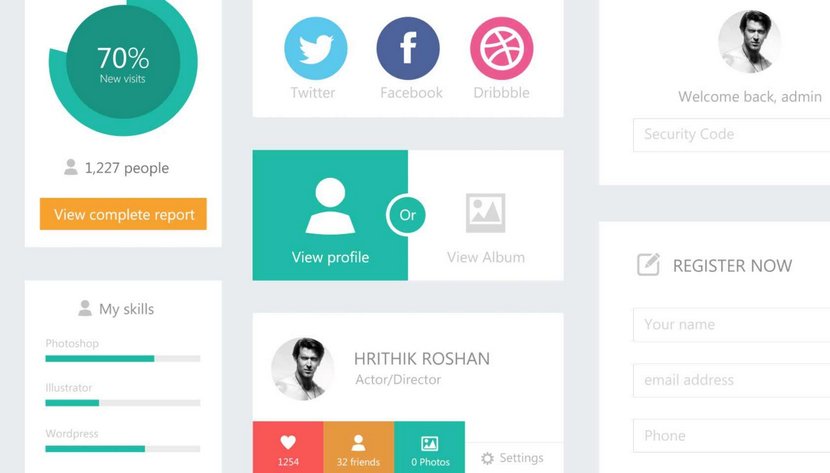 8) Bluetron icons
This is a set of 40 fantastic icons called Bluetron. They are available as PNG files (256 x 256px). You can use them for free for both personal and commercial purposes. The icons were designed by Waqas Ahmed who's the founder and blogger of The Art Times and Lead Designer at Iconic Graphics.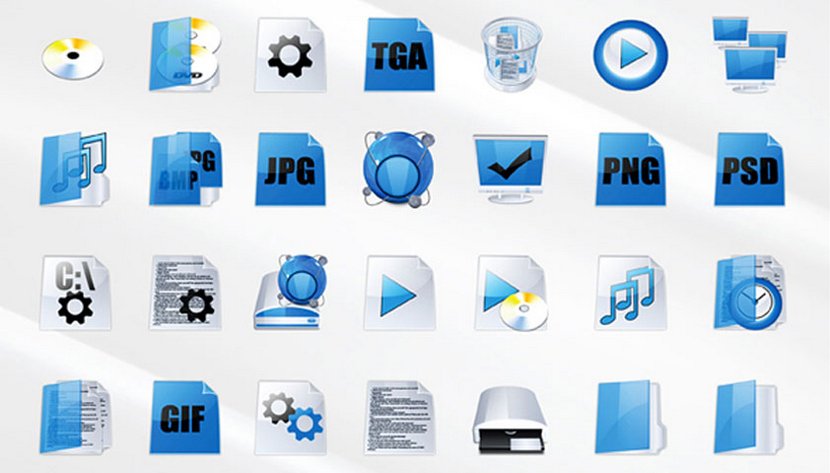 9) Ultimate Social Icon Set
This is a social icon set which contains all the latest icons needed for you social needs! It includes a total of 75 icons, provided in three sizes: 16×16, 32×32 and 64×64. The file is free for personal and commercial use.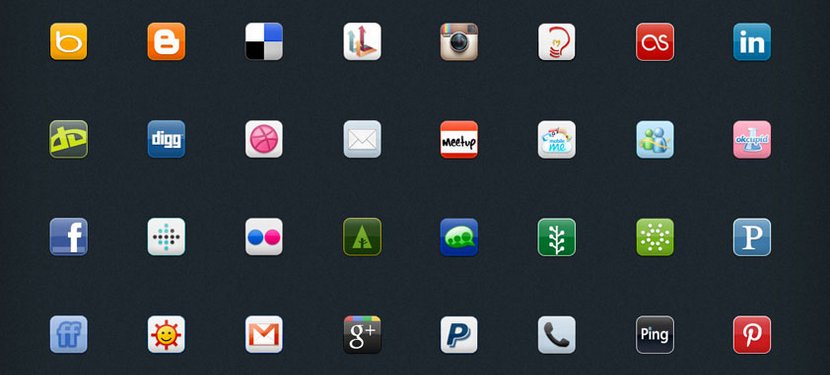 10) Exclusive Photoshop Patterns
This one is a Photoshop pattern file (.PAT) which contains 40 beautiful textures that you can apply to your designs. A detailed step by step instruction is provided inside the file to help you use them. You can use these as textures for your websites or any background.