Your Favourite Photoshop Tutorials in One Place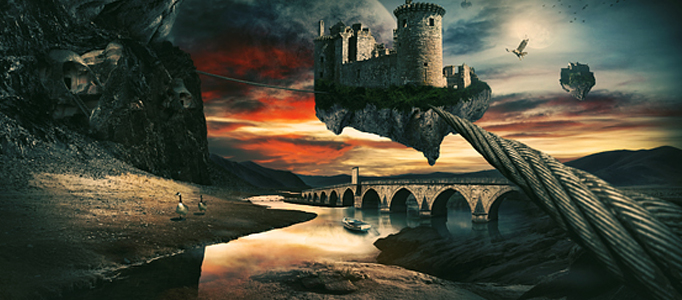 Create an Imaginative Flying Castle Scenery

- Photoshop is recommended for this tutorial -
Simple photo combination techniques can be applied to create most of imaginative photos such as explosion and firing effects. Using the same idea, making a flying castle is simple and very straight forward.
Anything can inspire yourself to create a nice background as long as you pay attention to the things around you. This idea is to mix the fruit with a little bit of your design, then it forms a nicely imaginative background.
Apart from main objects, background is the second important element for your artwork. You can use it to interpret your object. For example, to present this lady to be desperate, it uses the bad weather to form the background.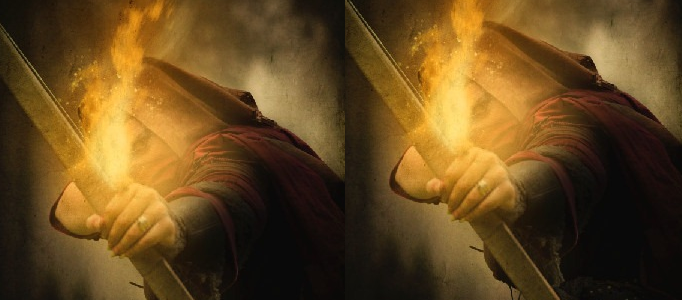 Designing a fantastic scene is uneasy. From draft to paint, you have to well plan it. This tutorial shows you how to arrange few images to be combined to form a shooting flame arrow scene.
When you would like to turn your image into something horrified, this Photoshop tutorial really can help. The idea is similar the photo combination like other tutorials. But the photos you prepared should be something horrible, after that, you may just follow the steps to do the color adjustment.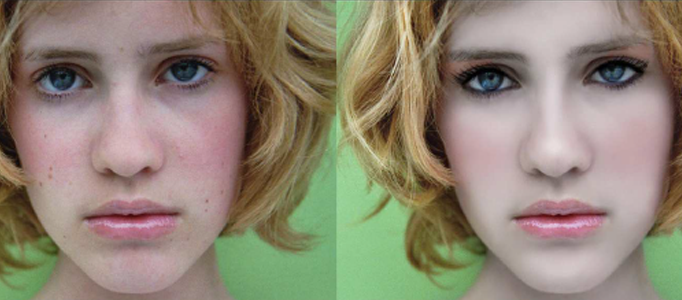 To most of ladies, make-up skills in Photoshop are extremely useful because it can be applied to fix photos defect which were taken in the past. It will show you to setup and use appropriate brush skills to do the make-up.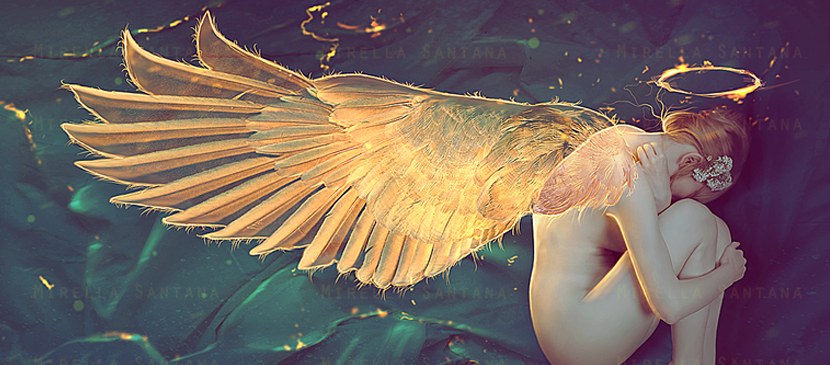 Photo manipulation allows you to do some add-on for your image. You can use a pair of bird's wing to put it at the back of human plus some color and lighting adjustment. Then it is done.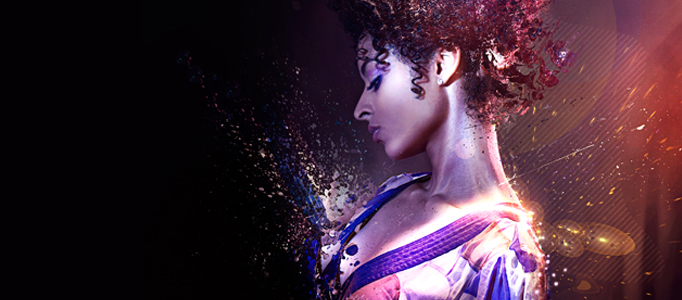 In this tutorial, it is going to show you a simple process of manipulating an image with lighting effects and incorporating brushes techniques too. This tutorial will demonstrate you step by step guide on how to achieve the illustrated outcome.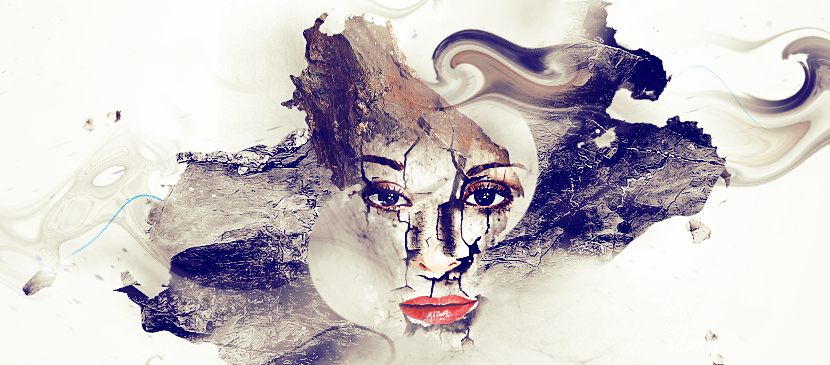 In this Photoshop tutorial, it will show you the process of creating this Artistic Photo Manipulation with Cracked Face Effect in Photoshop. We will practice a number of layer masking techniques and image adjustment tricks along the way.