Your Favourite Photoshop Tutorials in One Place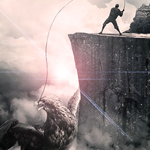 Create-an-Amazing-Bird-Hunting-Scenery
Under

- Photoshop is recommended for this tutorial -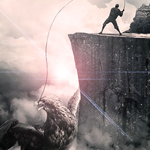 Introduction
Photoshop Lady is established in April 2008. We have been growing really fast within these six months. Photoshop Lady has been featured on many popular websites and blogs and has been received a lot of positive feedback.
Photoshop Lady aims to collect the best and free photoshop tutorials around the internet. Photoshop Lady is updated daily. User can add your favorite photoshop tutorials simply by clicking "Add to Favorite", so that users can revisit them at any time.
Currently, there are over 10,000 RSS readers with over 200,000 unique visitors and over 800,000 page views / month. Our visitors consist mainly of professional designers from all over the globe with the majority located in the US. You can find more details about each ads zones below or via BuySellAds.
Small Banner Ads
The banners are located at the Top of the Blog. The banner ad will appear on every single page of the blog. The banner size is 160x100px. You will receive over 800,000 impressions every month, the banners are static and will not be rotated. There are only 0 / 4 ads spots are available. The cost of Top Small Banner Ads is $280/month.

Leaderboard Banner Ads
The banners are located After the 1st/2nd Blog Post. The banner ad will appear on every single page of the blog. The banner size is 728x90px. You will receive over 800,000 impressions every month, the banners are static and will not be rotated. There are only 0 / 1 ads spots are available. The cost of Top Small Banner Ads is $380/month.
Skyscraper Banner Ads
The banners are located at the Left Side of the Blog. The banner size is 200x400px. You will receive over 800,000 impressions every month, the banners are static and will not be rotated. There are only 1/1 ads spot available. The cost of Sidebar Large Banner Ads is $350/month
If you are interested, please feel free to make a puchase via BuySellAds.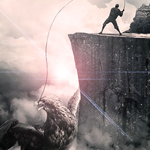 25 Stunning and Creative Photoshopped Ads
As the economy develops, our world has been thick with commercials and advertisements. However, not all the advertisements work as well as what the advertisers thought. Anyway, no one wants to read a boring paragraph of compliment or a long list about the promoted product. It is the creation in the advertisements that can really impress the viewers.
The following are 25 stunning and creative photoshopped ads collected from Creative Ad Awards, which is a new ads collecting website that featured by the most creative ads from the world. Please enjoy it and feel the surprise that the creation brings you.
Action Inside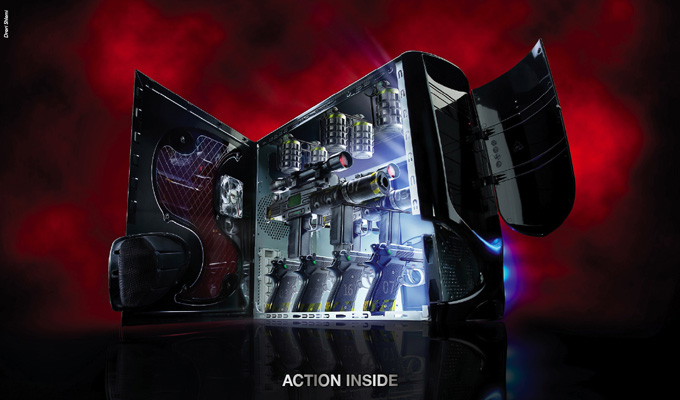 All Day I Dream About Sneakers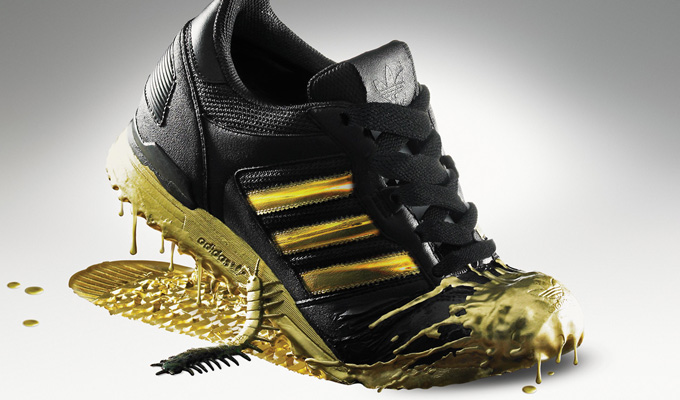 Anywhere
Be Choked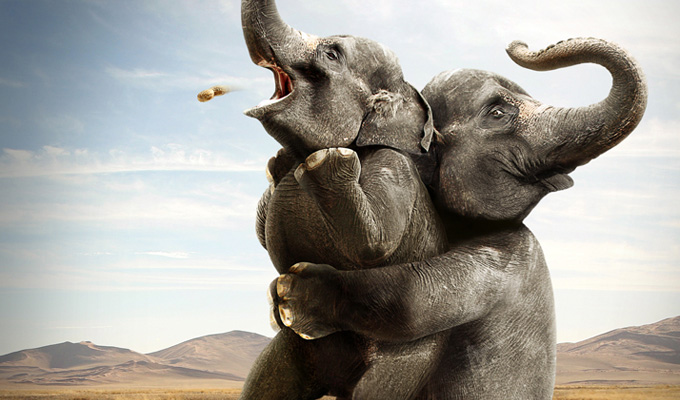 Built for the Concrete Jungle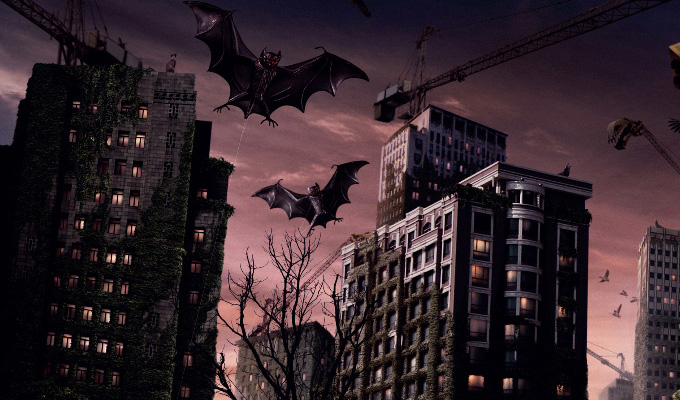 Don't Mess with the Legend
Ultragliss Steam Iron. Faces any Wrinkle.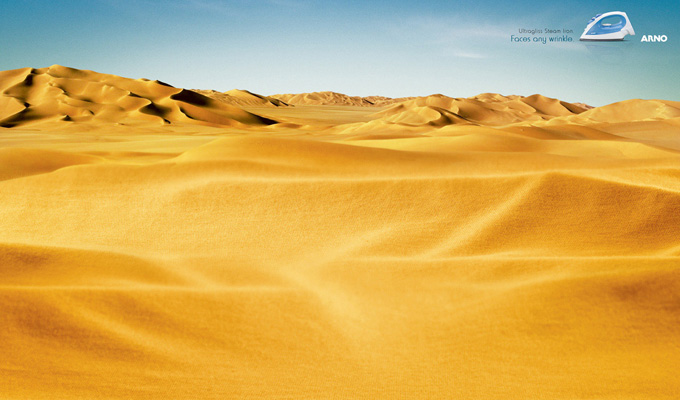 Fiery Party
Frozen Flame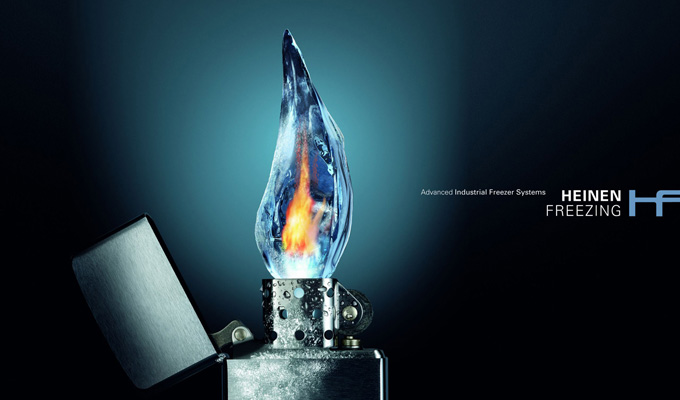 Hole in Lake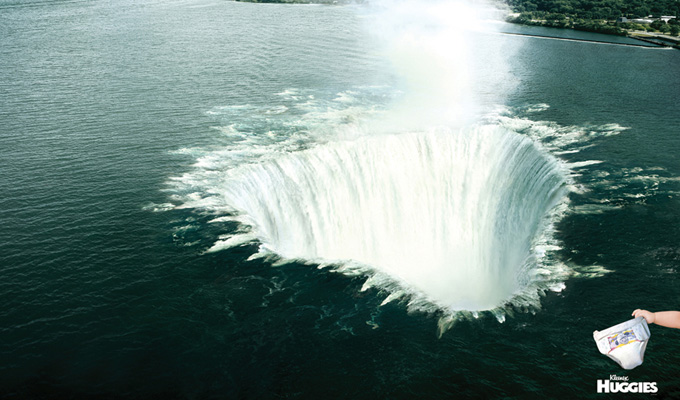 The Natural Enemy of Boredom.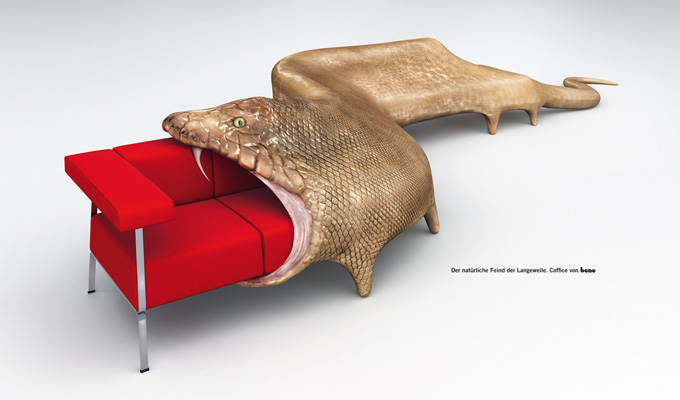 In the Arms of Elements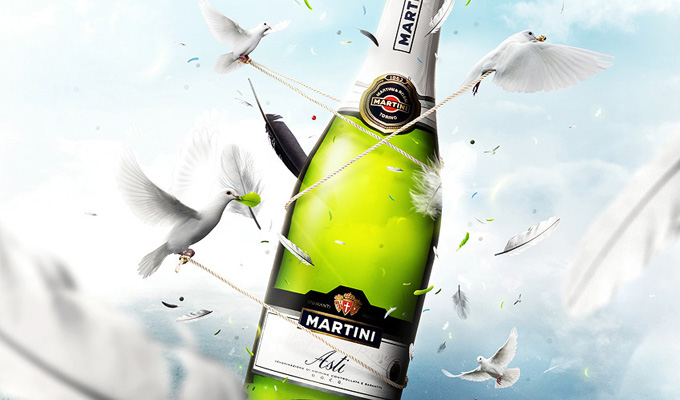 Lion Zebra
Military Jackets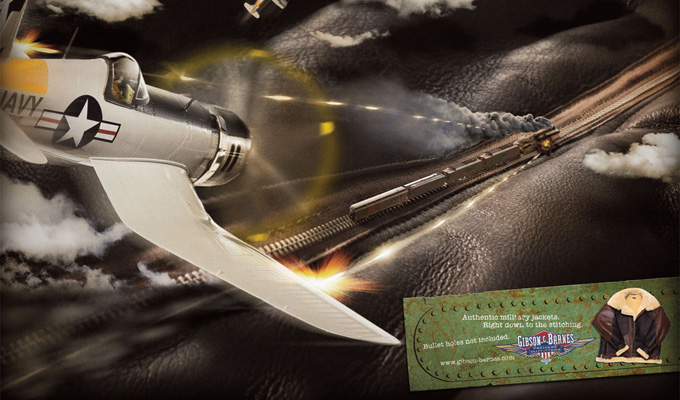 Your walls deserve a paint which will age well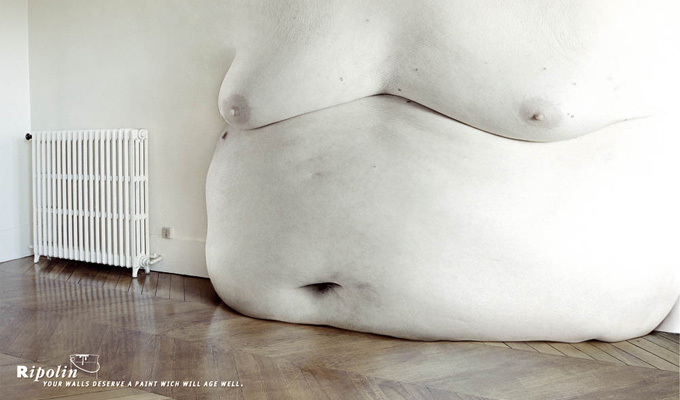 You can't escape genetics
Organic Shampoo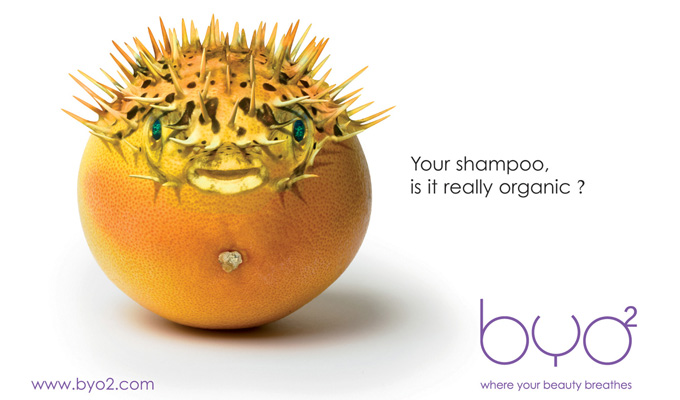 Perfection Has Its Price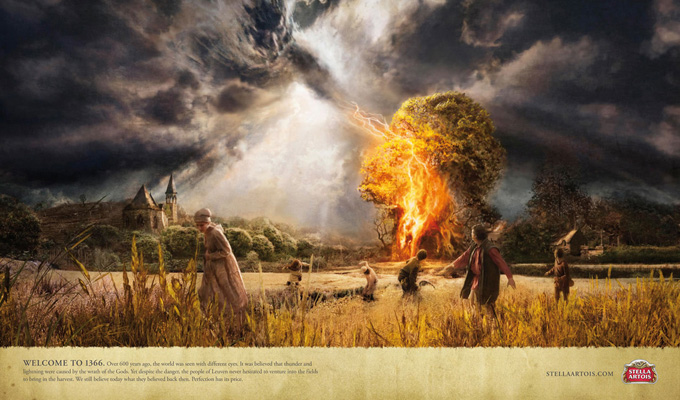 Poor Rabbit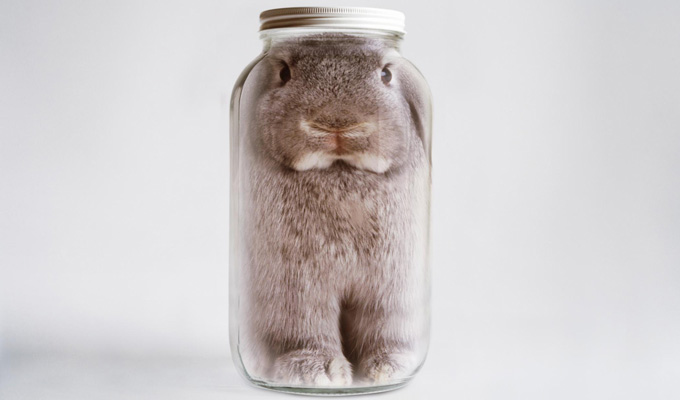 Push the limits of everything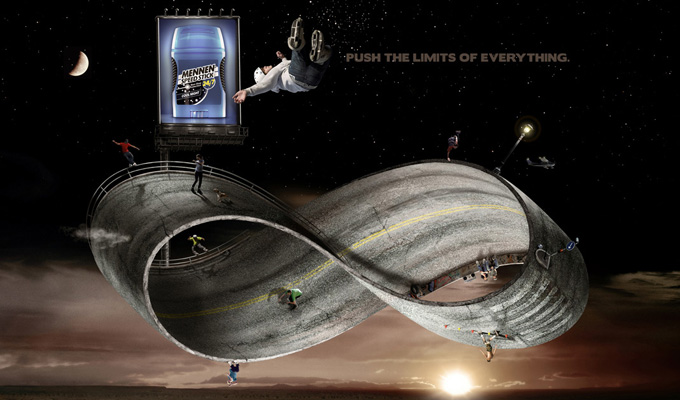 Smoking Hand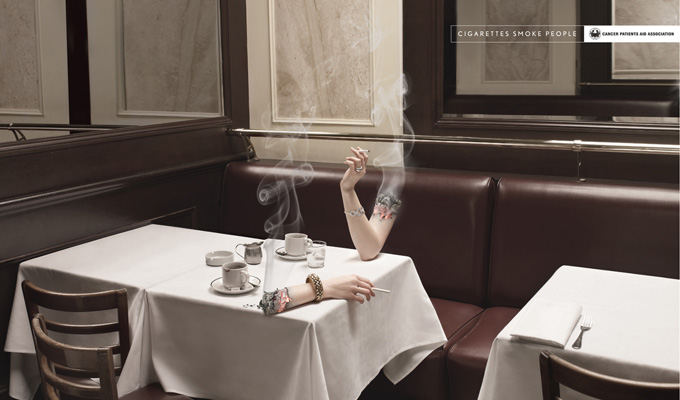 Every city is a mountain
The Gripper
The Insight Story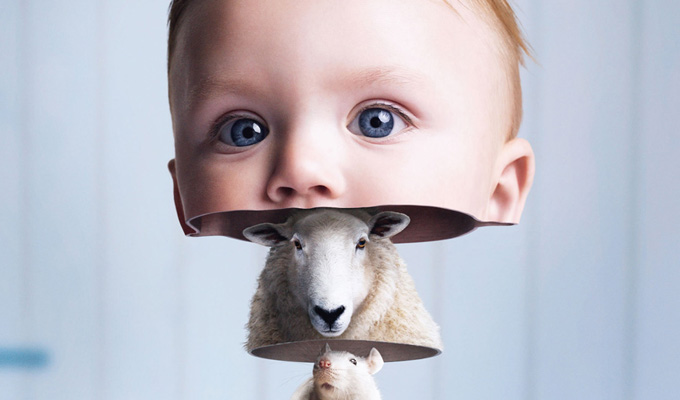 The Pair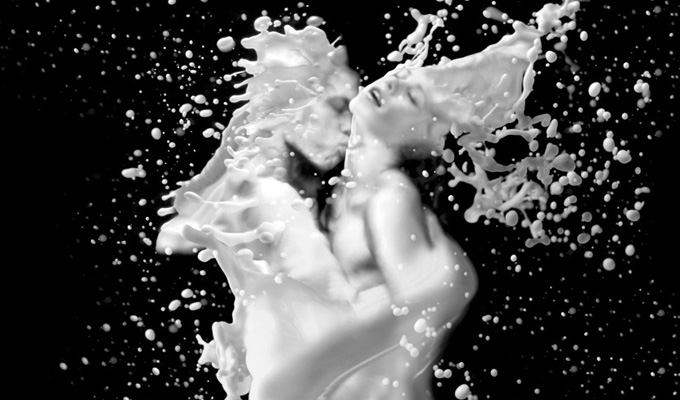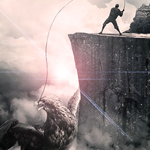 Sometimes, you may find it difficult to look for some of the highest quality photoshop tutorials using search engines. As most of time, almost all tutorials would label themselves to be good, high quality or even the best photoshop tutorial you can find. When searching through all these tutorials, your time is wasted.
In order to save your time, Photoshop Lady come up with 30 Best Photoshop Abstract Effect Tutorials of All Time. These are selected from our Photoshop users and readers.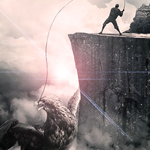 Final Image Preview
On this tutorial we will make a Poe and Pluton cartoon portrait, using custom brushes created by ourselves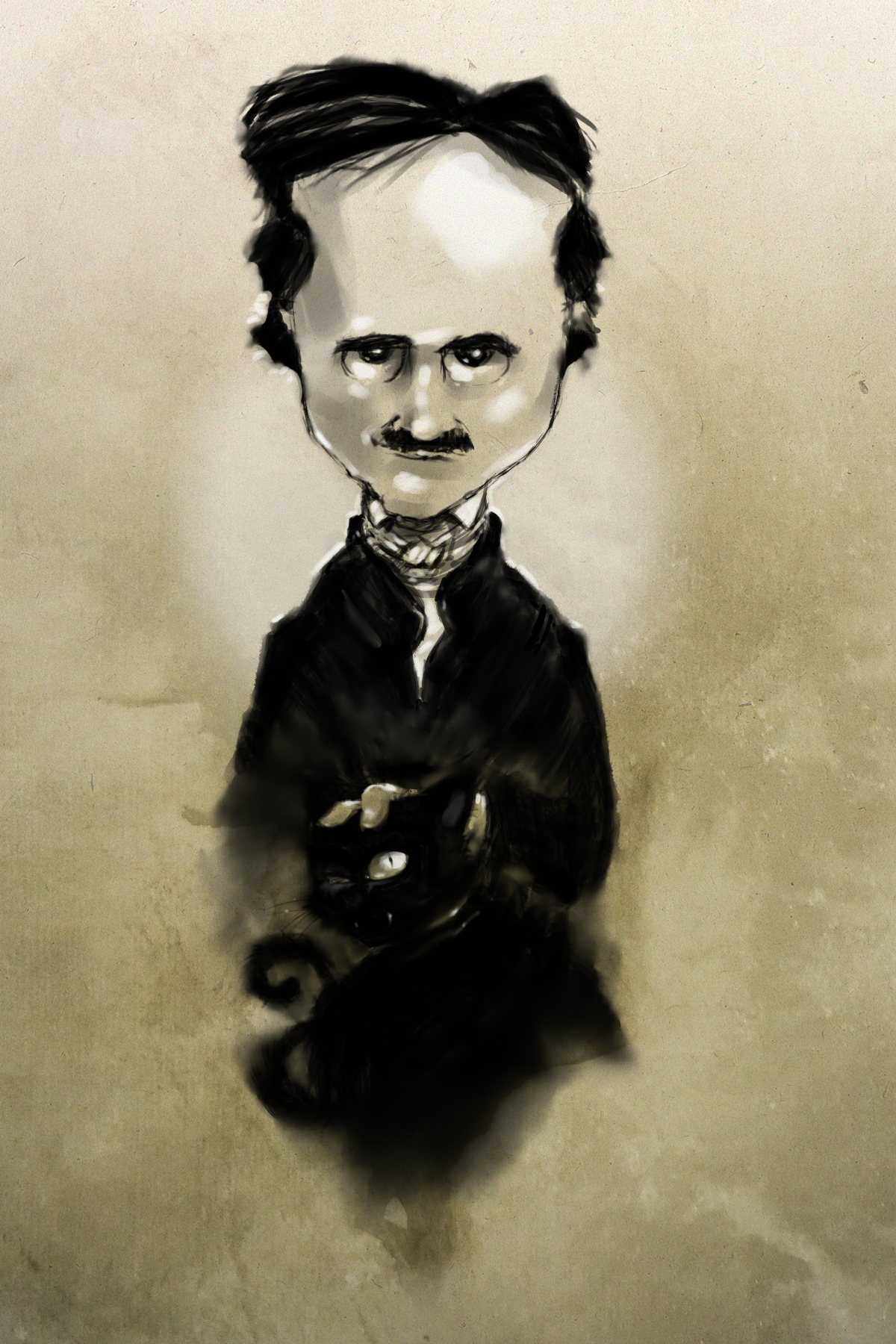 Tutorial Assets
Step 1
Open a new document of 1800px high and 1200px wide. First, we will set up what will be the brush that we are going to use to draw the general lines, from the Brush Selector pick the brush no.30, Hard Round, and set its opacity to 75% and Flow to 35%.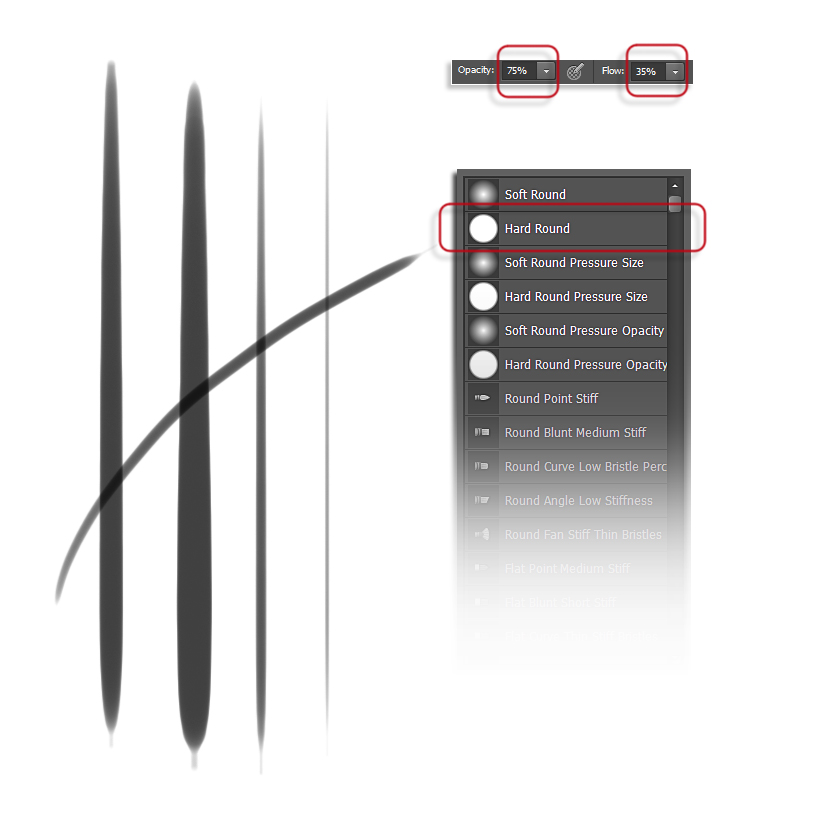 Step 2
Now, on the Brush Presets menu (F5), make the following settings, check the Shape Dynamics and Transfer boxes, and adjust Spacing to 1%. You can see the final shape of the Brush.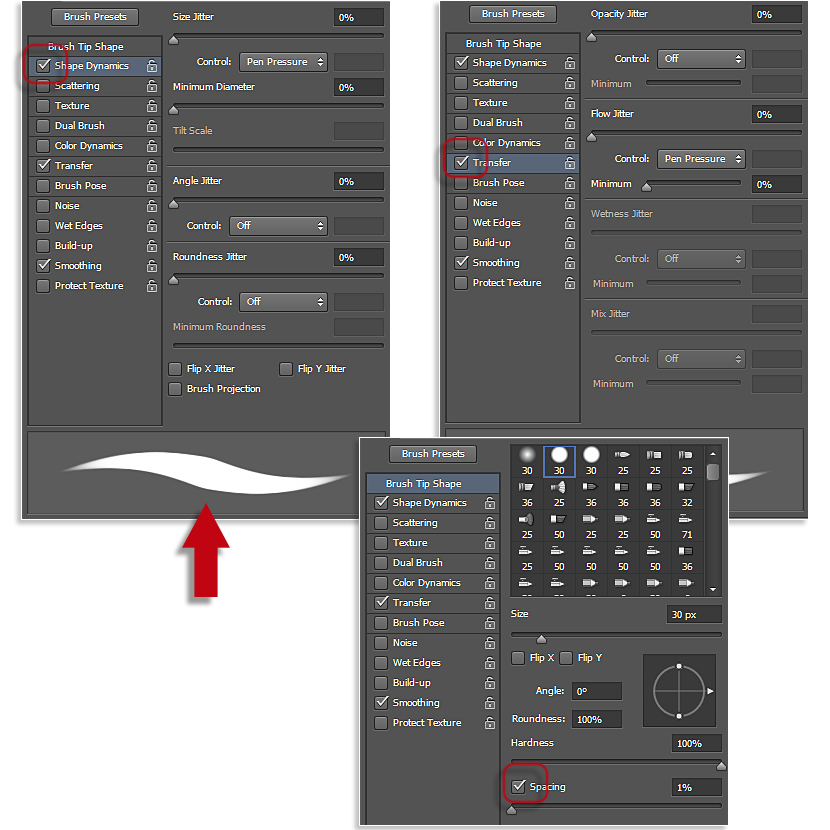 Step 3
Create a new layer "Poe", and leave its default setting. With the Brush we created, start drawing the face, neck and shoulders, adjust the size to get thicker strokes on the garb, and thinner strokes for the face, hair, and neck. Draw flowing strokes, without taking much care on the detail, afterwards use the Erase Tool to remove the unwanted parts of the strokes. Also use the Erase Tool to create the eye's brights.
Step 4
Next, on a new layer "Body & Pluton", start drawing the Poe's lower body and Pluton. On the picture you can see that the strokes just establish the main forms, using stains instead of precise lines. Again, use the Erase Tool to remove certain areas as Pluton's eyes and Poe's fingers.
Step 5
We will add an extra layer "Lower Body", where we will paint the area between Poe and Pluton. After, this will be useful for split the two elements and avoid to mix them together. Notice the erased area beside the Pluton's head.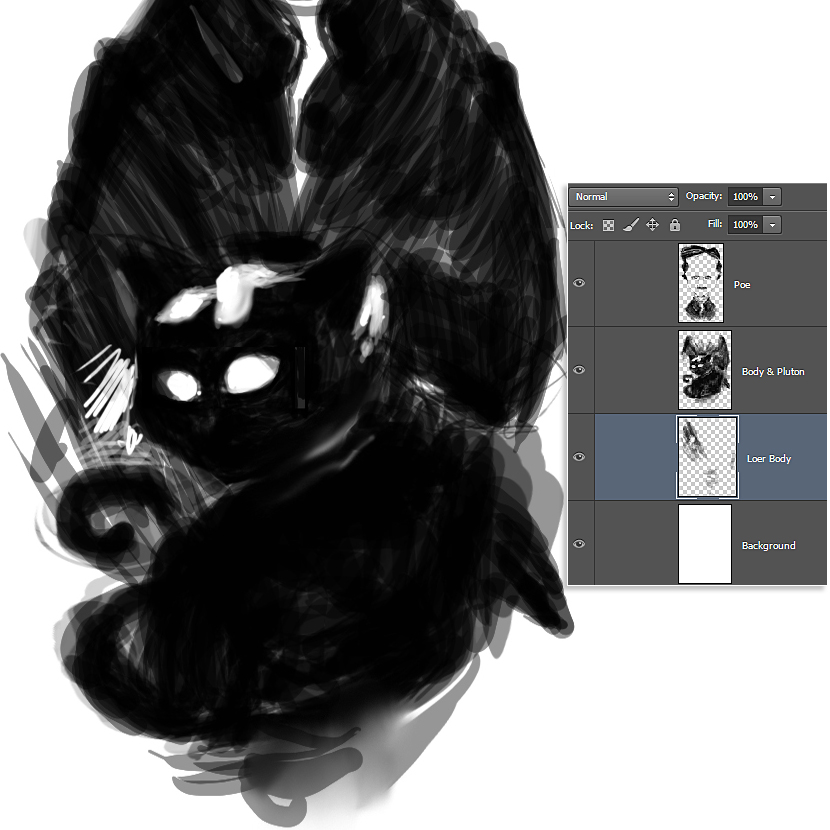 Step 6
Now, let's start to create our custom watercolor brush. Use a new layer to paint two brush strokes as shown, using the Soft Round Brush. Notice that they aren't symmetrical, this will be better for the final result. Next, go to Edit > Define Brush, we can name it "watercolor", now it is ready on the Brush List for being used.
Step 7
Next, on the Brush Presets (F5), start setting the following adjustments, check the Shape Dynamics box, and adjust Spacing to 1%.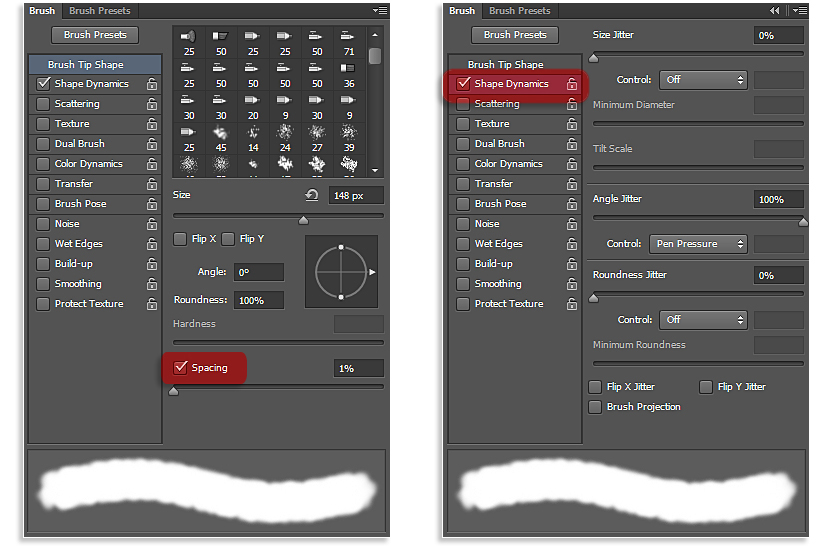 Step 8
Check the Scattering box and adjust its settings as shown. The same with the Transfer option. You can see how the brush shape changes on the display.
Step 9
Finally check the Dual Brush box and select the brush number 45 with the following settings. Now we have our watercolor brush ready for be used.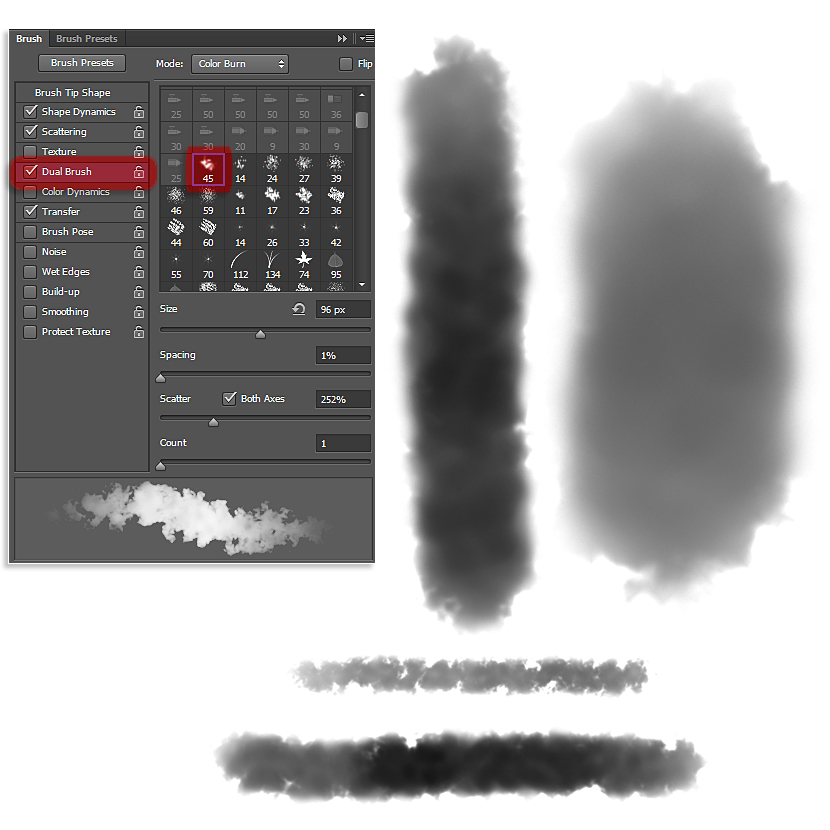 Step 10
Pick the Smudge Tool, and with the watercolor brush, smudge the painted layers we created before. Adjust the Strength to get different results.
Step 11
Create a new layer "Details" and with a Hard Round Brush paint the fine details as cat's whiskers and some loose hairs. Next, with the Smudge Tool, and a Soft Round Brush selected, drag some portions of black to create more cat fur, with a small brush size selected.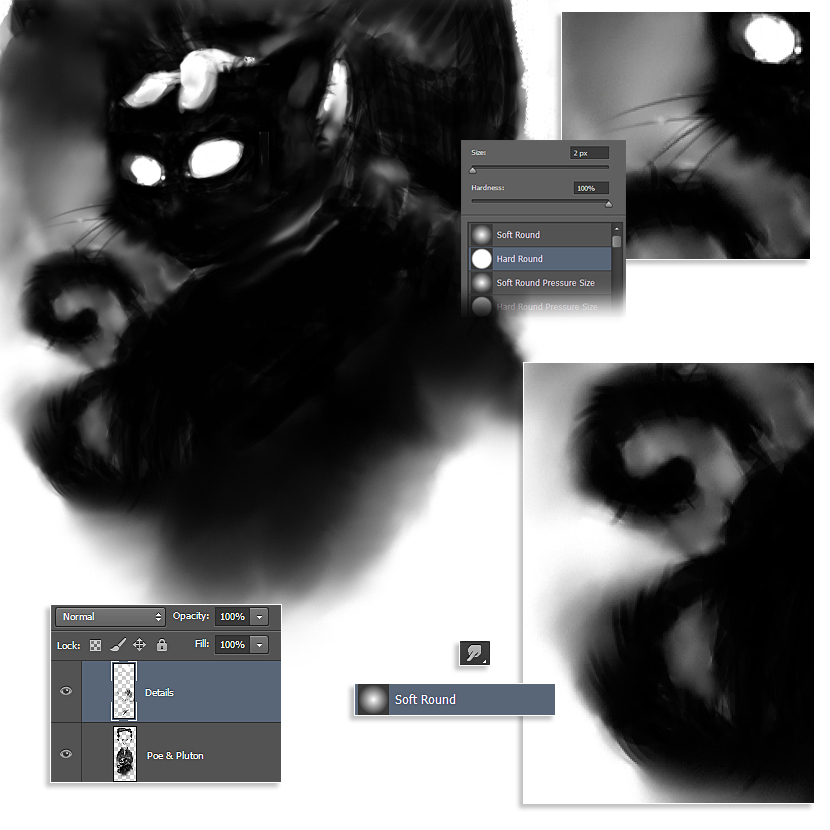 Step 12
Now, we will create another textured brush. Using the brush number 30 as a base, apply the following settings on the Space Dynamics and Scattering sliders.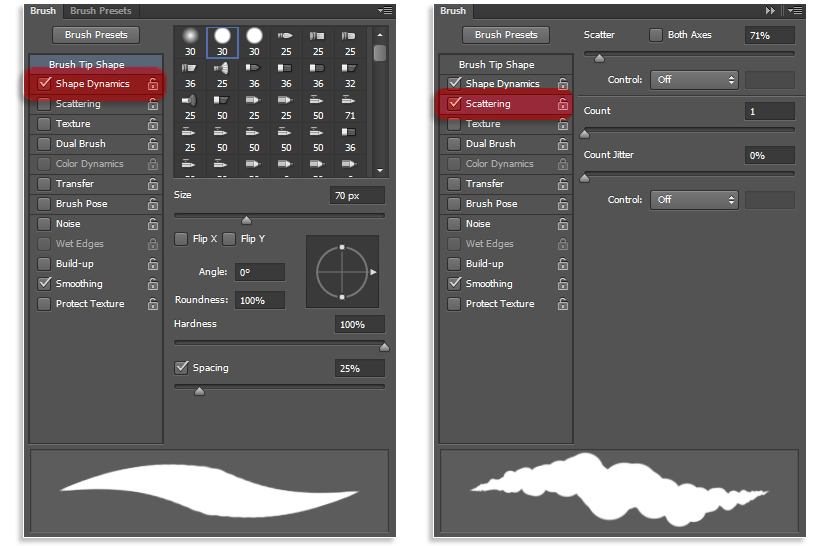 Step 13
Following with the Transfer and Dual Box adjustments.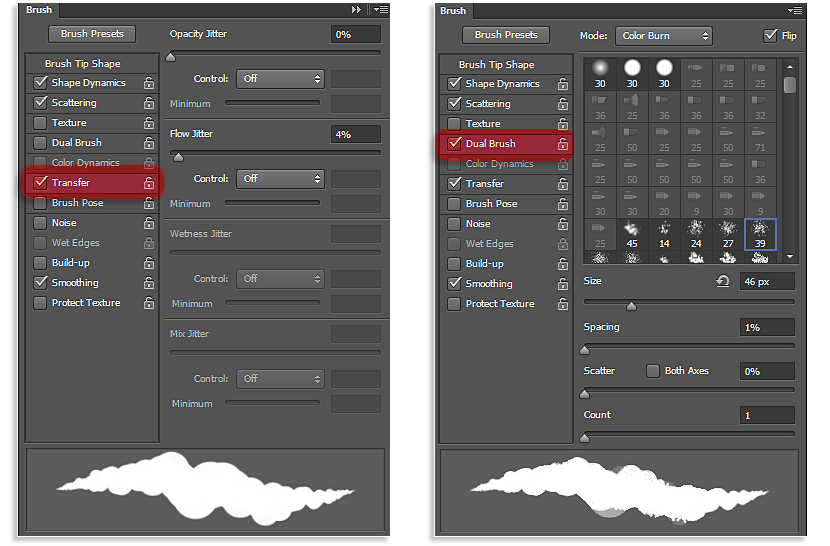 Step 14
Picking the Eraser Tool, and the brush we just create selected, erase some edges of Poe's suit to imitate a dry brush watercolor effect.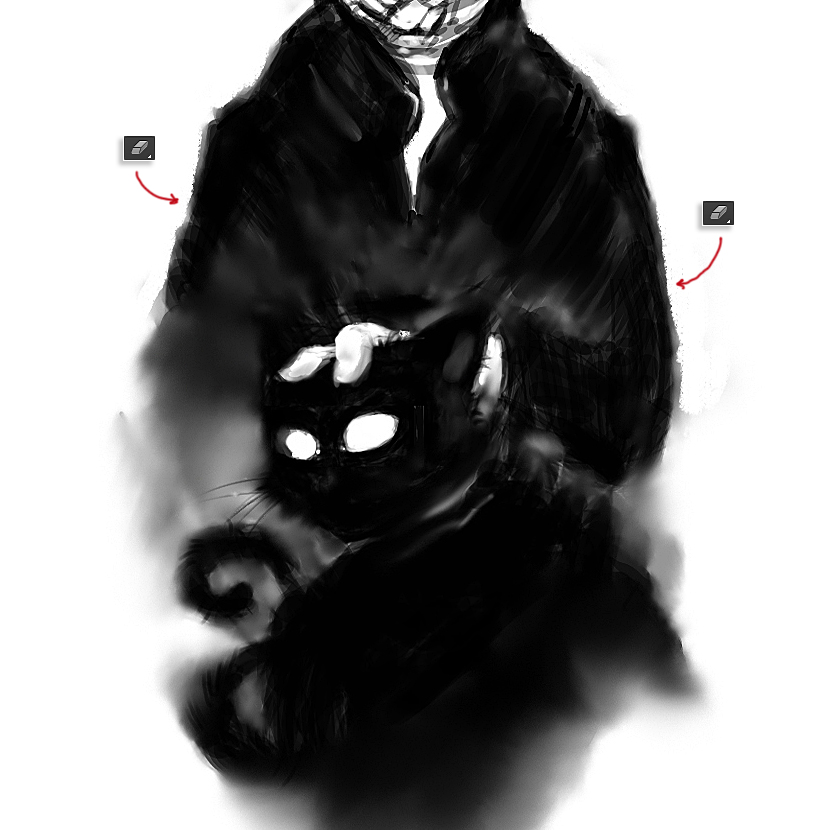 Step 15
Next, create a new layer "Pluton's Eyes", and on it draw the necessary brush strokes to draw the eye's pupil, yes, remember that it only has one…and the eye's shadows. With white color, paint the tusk and the eye's brights.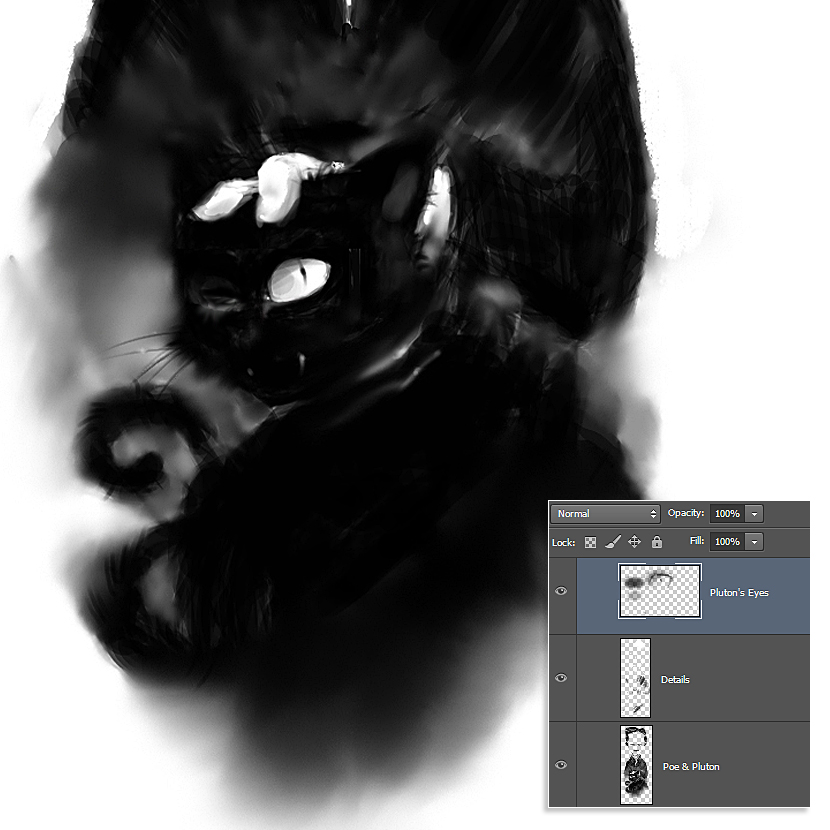 Step 16
For the Poe's face shadows, select the brush number 30 and adjust it as shown.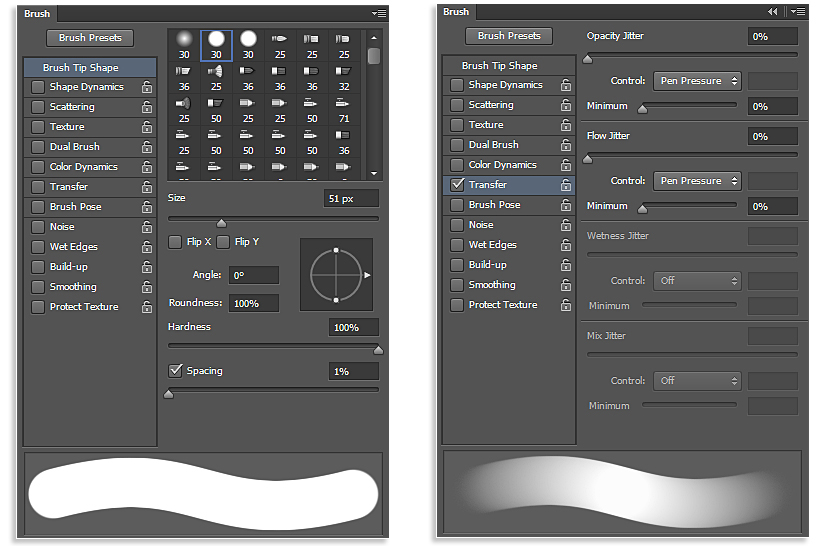 Step 17
For the Poe's face shadows, create a new layer "Poe Face Shadows", set its Blending Mode to Normal and 60% opacity. Start painting the shadows as cheeks, chin, eye sockets, etc. Overlap more than one brush stroke to achieve darker tones.
Step 18
Let's start with the background, create a new layer "Background Color", just bellow of the layer we created before. On it, with the Gradient Tool, select a brownish tone and make a gradient from bottom to upper zone as shown.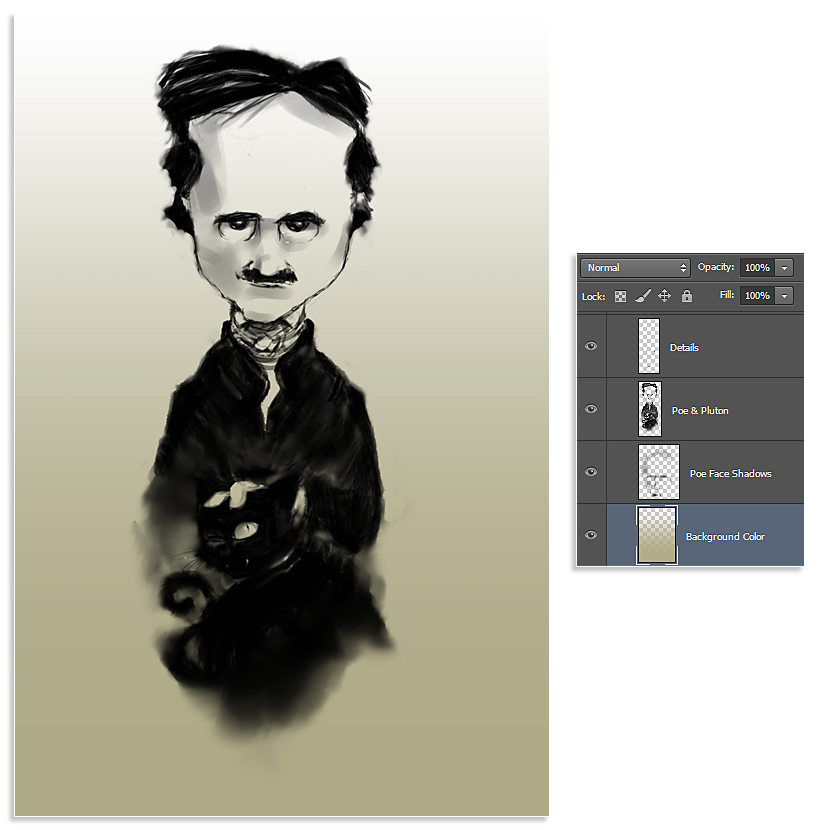 Step 19
Next, to start making the lights, create a new layer "Highlights", with the brush we created on step 16, select white color, and start painting the lights, I chose a cenital light, so it impacts on the upper areas of volumes as shown.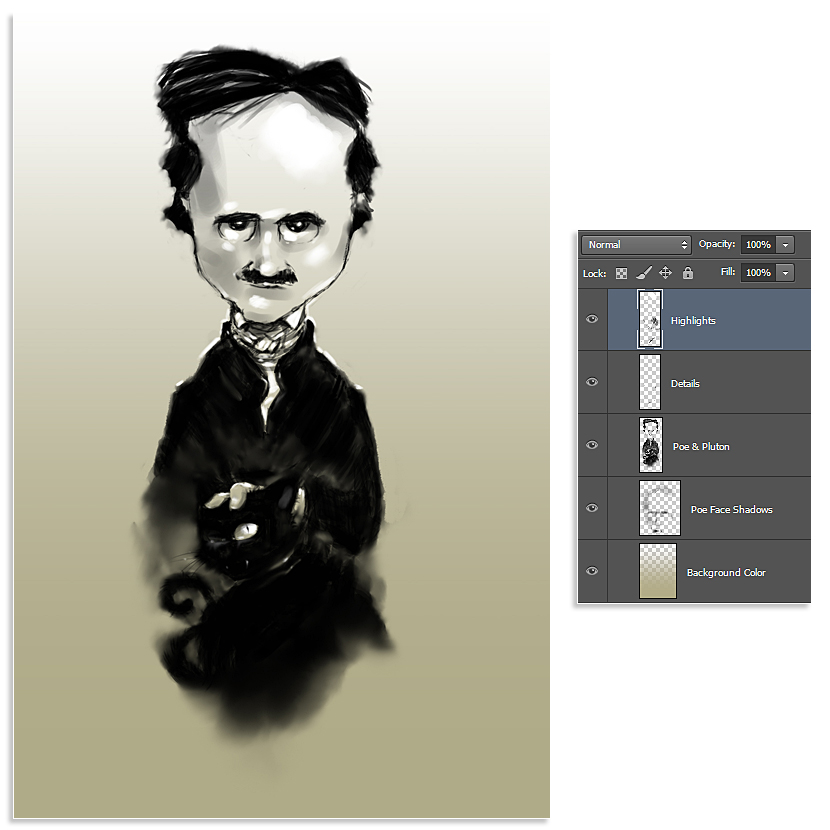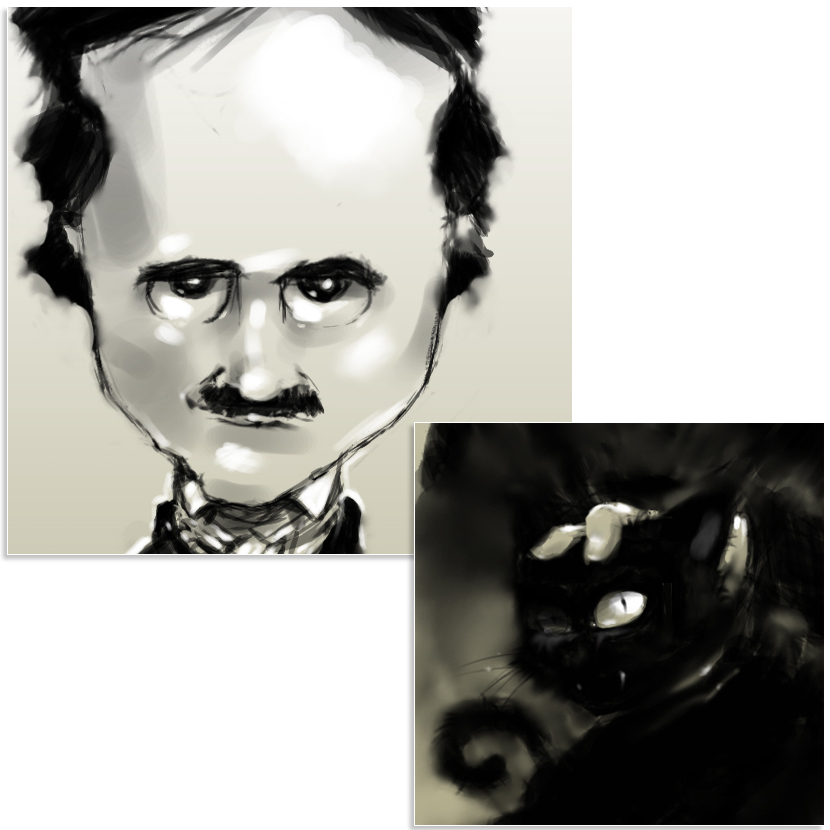 Step 20
To add some vignetting on the background, go to Filters > Lens Correction, and on the Custom tab you will find out the Vignette Amount slider, a quantity of -40 will be ok.
Step 21
To create the paper texture, we will add a real paper image. Create a new layer "Paper Texture", set its Blending Mode to Multiply and 30% Opacity. Next, Copy and Paste the paper image on that layer.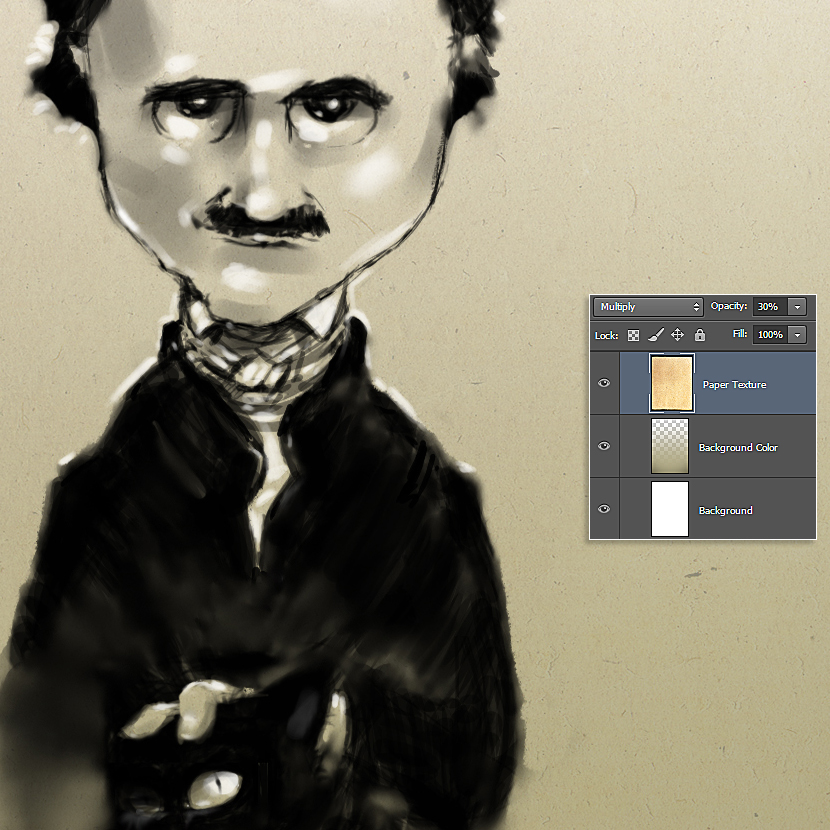 Step 22
Next, we will add an spotlight just behind Poe. Create a new layer "Spotlight", set its Blending Mode to Lighten and 50% Opacity. With the Elliptical Marquee Tool, create a circle, place it behind the Poe's shoulders and fill it with withe color, next go to Filter > Blur > Gaussian Bluer, and blur its edges. To avoid that the white overlap to Poe, create a Layer Mask and hide the unwanted areas.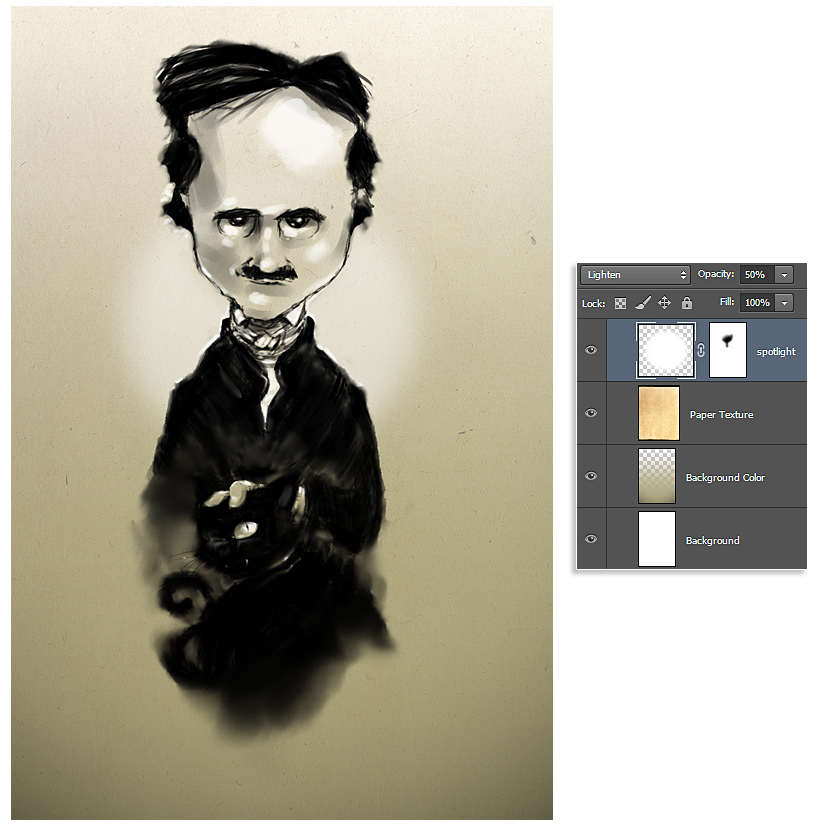 Step 23
Continuing adding textures, create a new layer "Ink Stain", set its Blending Mode to Lighten and 80% Opacity. On it, place one of the ink textures you will find on the assets as shown.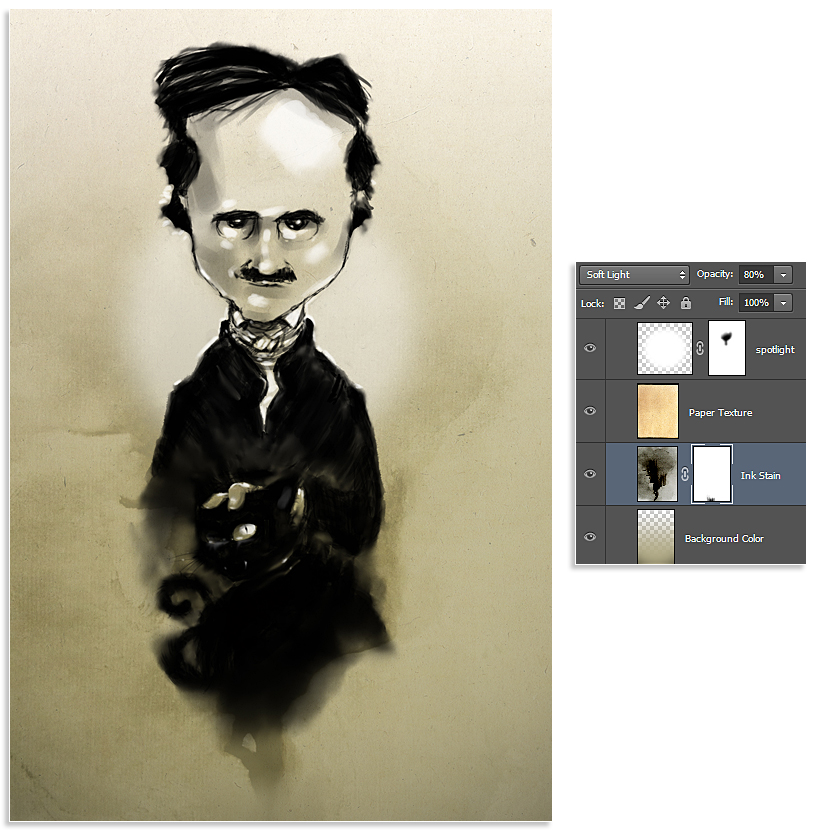 Step 24
More textures…Create a new layer "Aged Texture", set its Blending Mode to Soft Light, and 80% Opacity. On it place again one of the ink textures from the assets to give an aged finish to the image. Notice that all textures are placed bellow Poe & Pluton's layers, to keep them clean on other plane.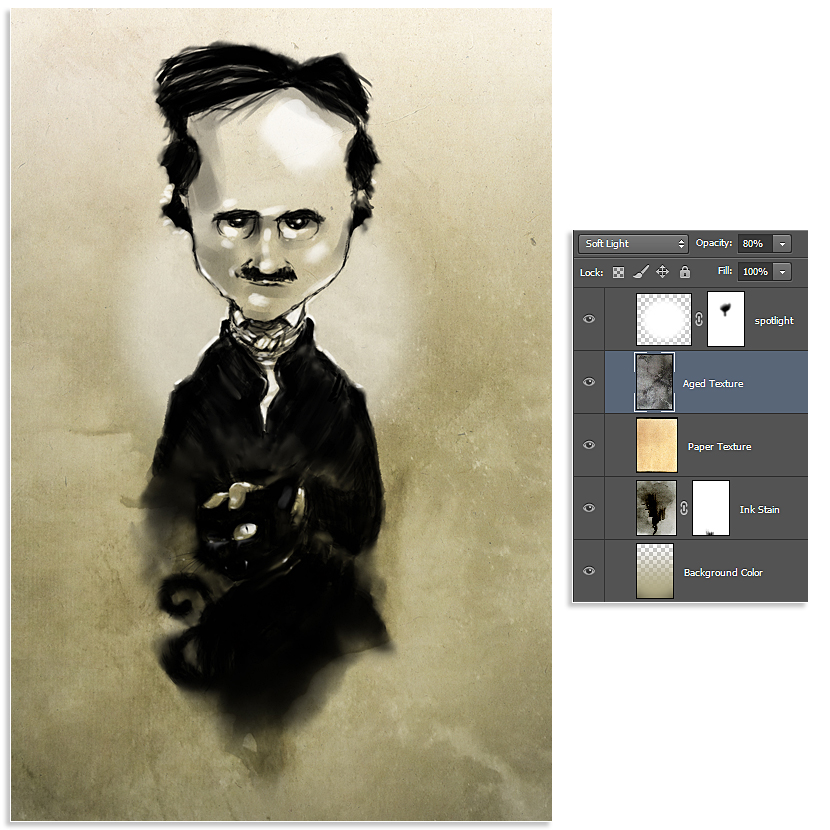 Step 25
Now the image is almost finished, create a new Group and put in it all the layers. Next save the document as .JPG, open it, and place this file on top.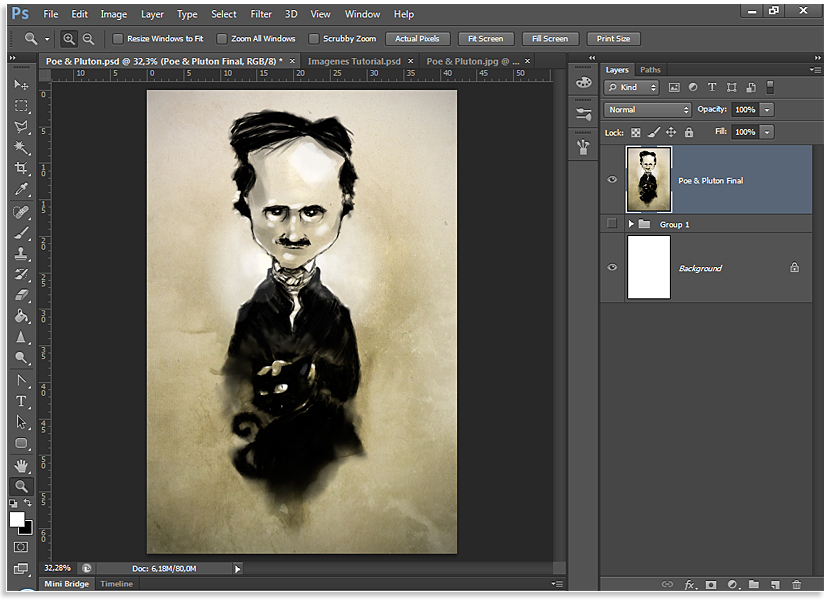 Step 26
With the Dodge Tool, light up a bit some areas to create more contrast. The watercolor brush will be a good choice to do that.
Step 27
Again, let's add some more vignetting, go to Filters > Lens Correction, and adjust the Amount slider to -30.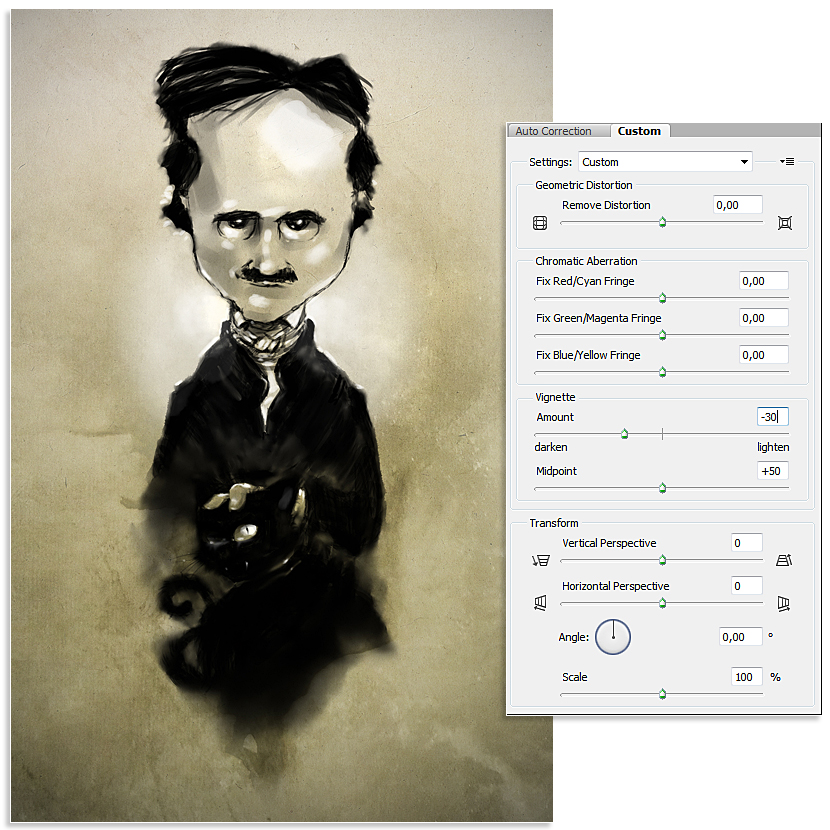 Step 28
Finally, to add some noise to the image, create a new layer "Noise", set its Blending Mode to Multiply, and fill it (Shift + F5) with white color. Next, go to Filters > Noise > Add Noise, a quantity between 8 and 10 will work.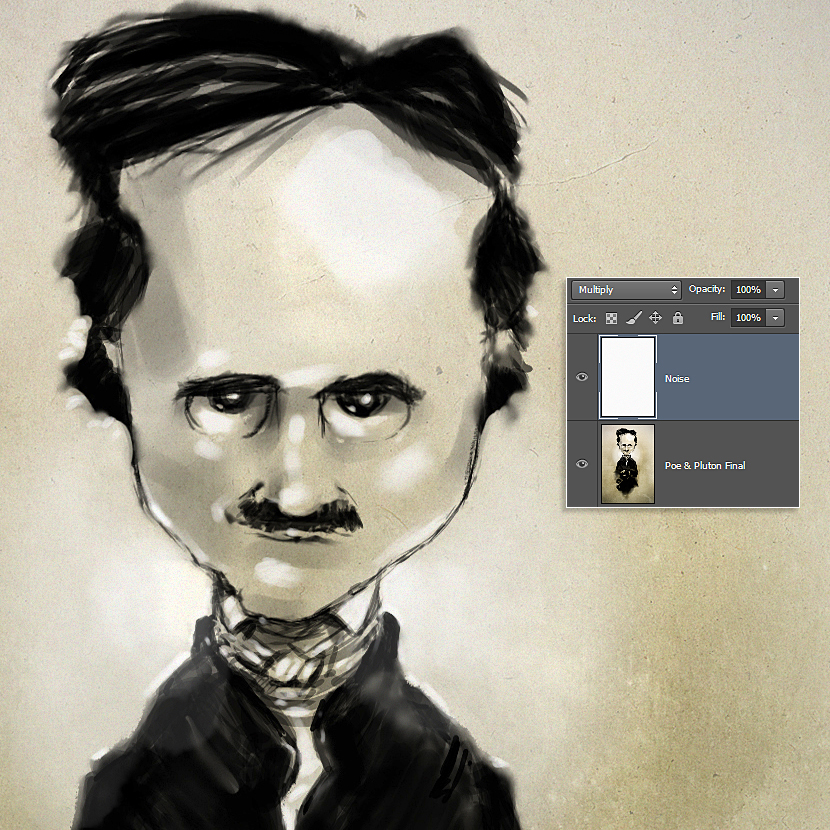 Step 29
And this is the final result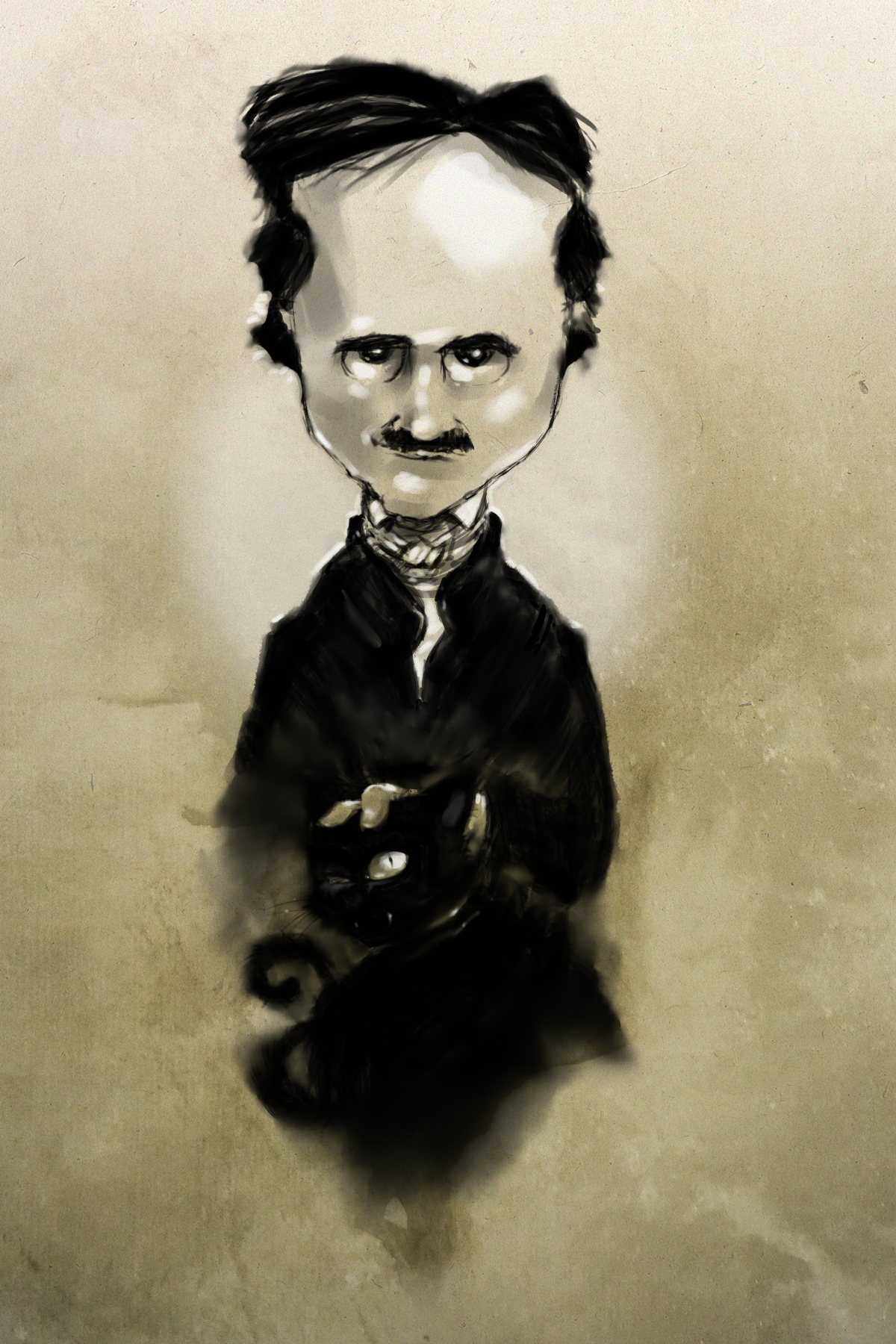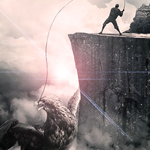 Are you looking to kick start your website design by professional developers? Is there something that is getting in the way or preventing you from starting you from starting your website design project? Is the cost involved too high for you or your clients to hire a developer? These might be some of the questions on the back of your mind whenembark on a new project. Well, fear not, as Webydo is leading the way in professional online website creators to help designers create and publish their websites code-free. You might be thinking that it is similar to those sites offering website designing. Well, it's not, Webydo is a well-known online design studio which has provided their community of designers a way around the coding so there is no need to hire a developer. Webydo offers you a diversified range of options having customized CMS (Content Management System) at your disposal and entire list of professional features to help kick start your business.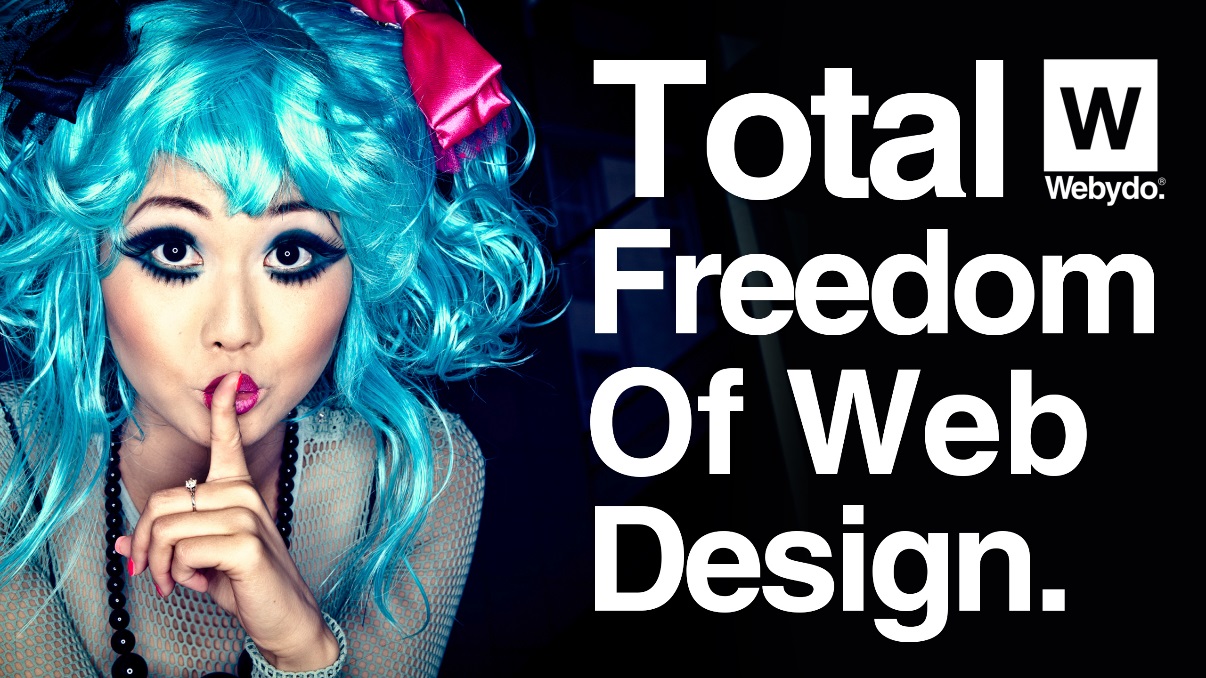 Getting started can sometimes be the most challenging, but Webydo provides you with three clear paths to embark on. First, if you already have a vision for your design you can chose the blank canvas and spill your creative juices out onto this canvas. The other options are to take one of the basic layout options or choose a readymade inspirational design. All of these are completely customizable as well for you to make them your own.Once you have gone through the process of choosing a design, and when you feel satisfied, the site will make that virtual website into a living reality for your business and/or recreation purposes. After you create a website, you can see it live on one the Webydo subdomain, and test it out on the web, share with clients and make your edits right then and there.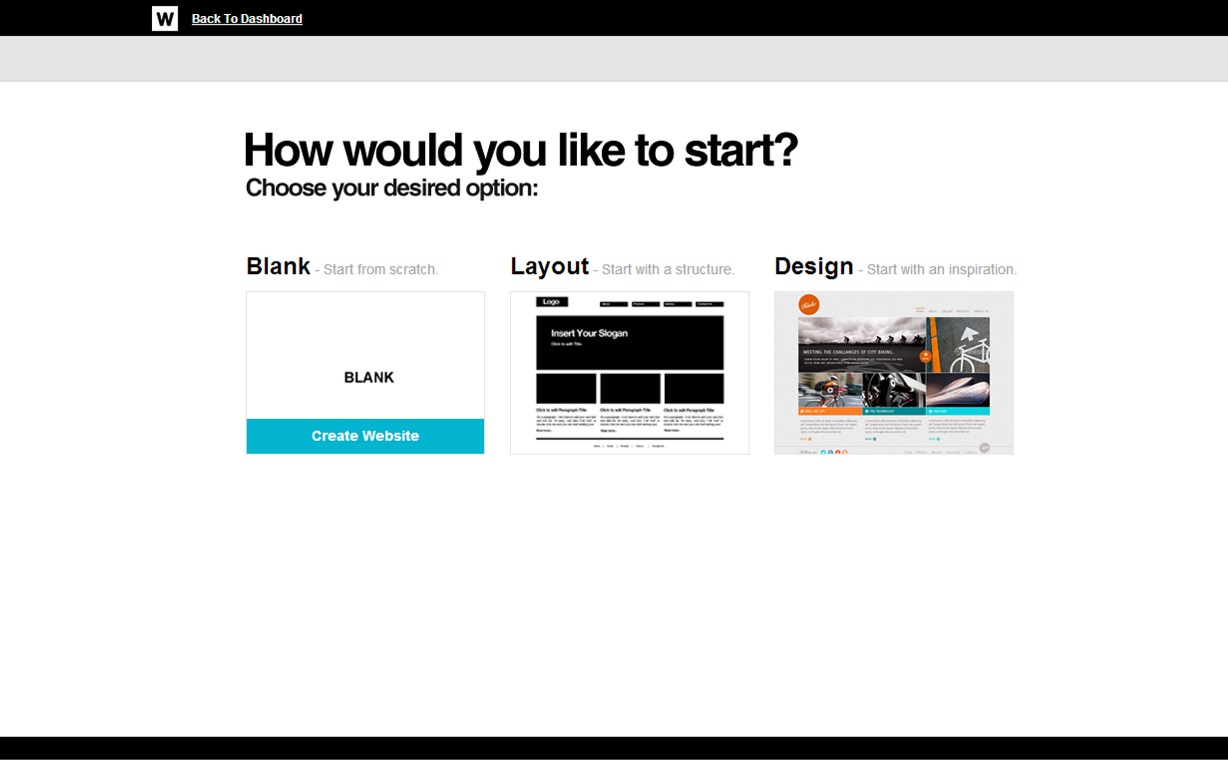 CEO of Webydo, Shmulik Grizim believes that they can bring any design to life without wasting time on writing a single line of code. The very same site has also achieved the milestone of breaking previous habits of website designing and complex coding. It has surely provided a feasible detour away from all such worries. The most remarkable feature of it includes the drag and drop option. Webydo's professional website design studio allows you to import your favorite designs, media, photos and much more to your under-developed webpage using Webydo's online canvas where you can assemble all the elements the way you like it. This gives you the utmost liberty of website design for each and every pixel on your webpage.
Do you want to insert any value-adding feature? Not a problem! The technical features of websites; like, blogging features propped up with various forms and Google map integration is more than just a need for any business. The popularity of this B2B website design platform is reflected from the ever-increasing influx of 50,000+ designer community within Webydo. These professional designers also helping to craft the future of the platform by regularly submitting new feature suggestions and voting on what should be added next right on the Participate page.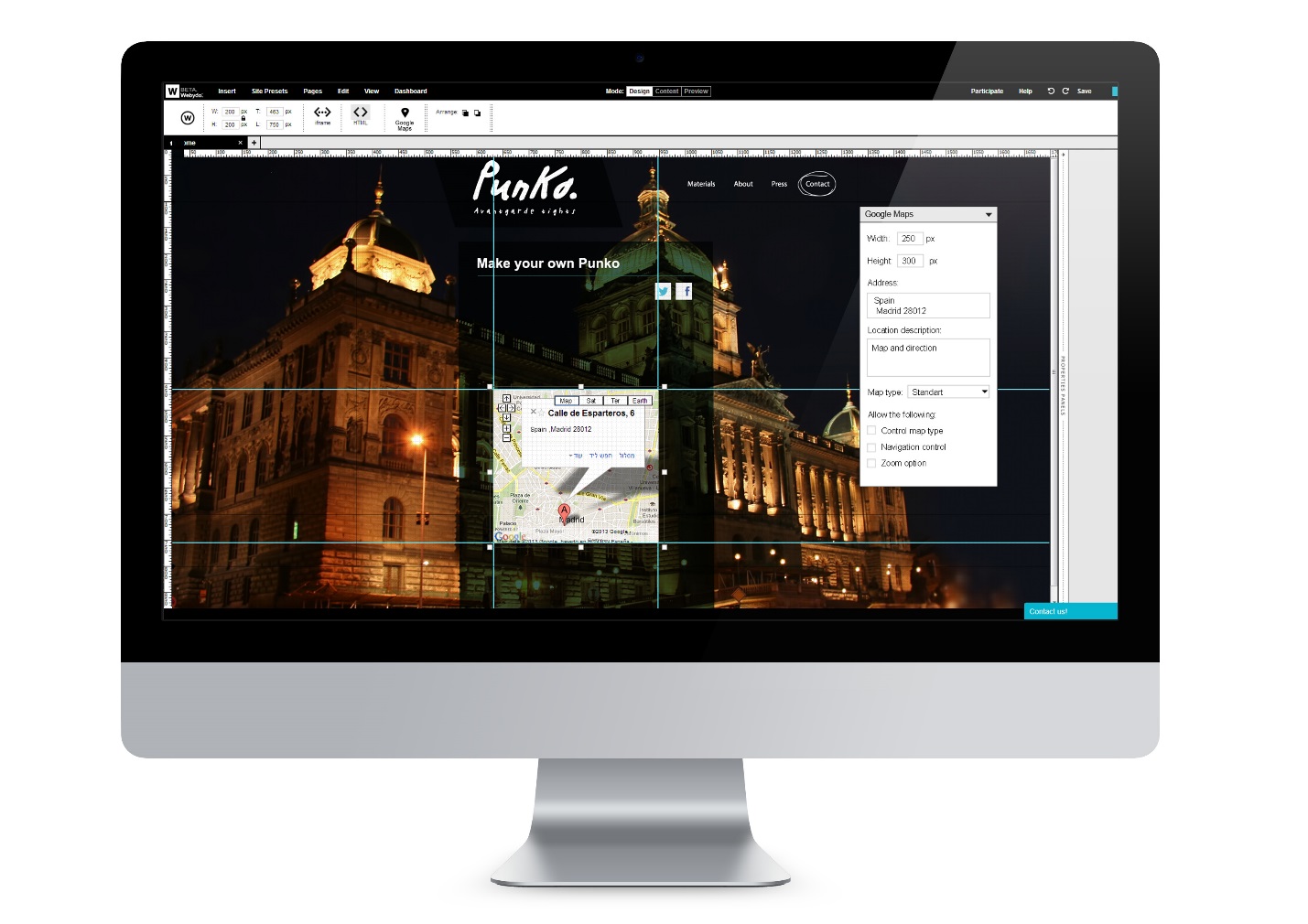 Webydo is surely a unique blend of beautifully crafted webpages and endless marketing horizons for promoting a bold perspective of your very own business. Webydo has a number of qualified and expert designers which have the experience of developing numerous websites and an ability to convert them into a success. Design a website can be quite a tedious and time consuming process and this is Webydo is so remarkable, because they have provided a professional design platform for creative professionals to take full control of their design projects from creating, to publishing and managing. By allowing designers to rebrand the CMS with their logo or send branded invoices, the platform functions more efficiently for the designers at work. So, if you are looking for having better marketing prospects, you would surely contact us for crafting your very own pathway towards success.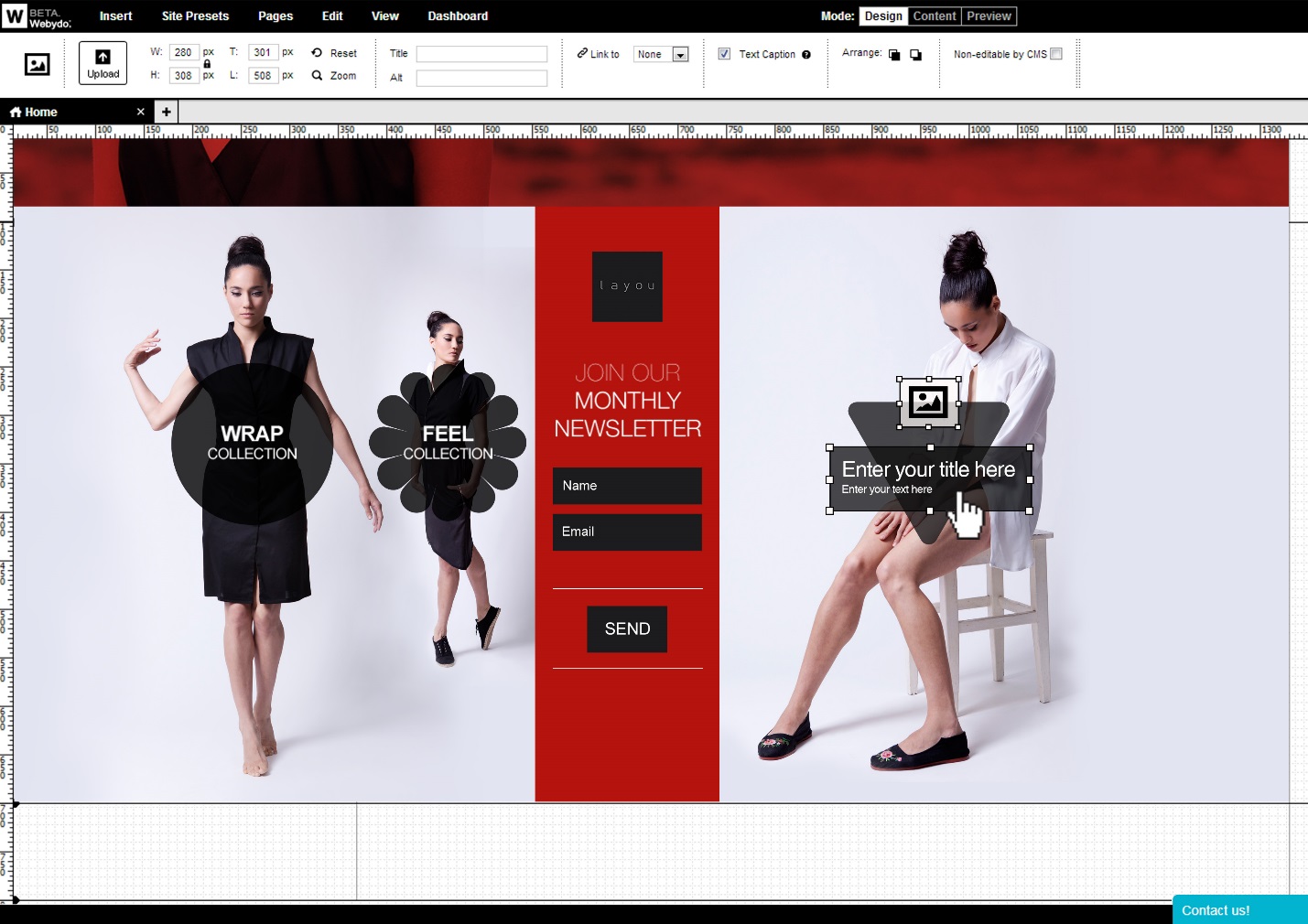 This article is proudly sponsored & presented by Webydo's designer's community.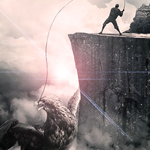 In this tutorial I will teach how create a realistic bottle illustration and some shadow and cut techniques.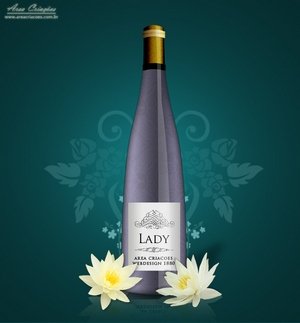 Step 1
Create a new file with 700px of width and 700px of height. Now use the pen tool (shortcut "p") to draw one side of bottle. If you don't know how use the pen tool take a look at this link of photoshop online help When you reach the desired result now use the Direct Selection Tool (shortcut "a") to select all point of path, hold ALT and drag the path to duplicate. Now, still using Direct Selection (Shortcut "a") select all point of the second side, right click and select "Free Transform Path", go to menu "Edit/Tranform Path/Flip Horizontal". Place the flipped path on the right place to create the bottle silhouette.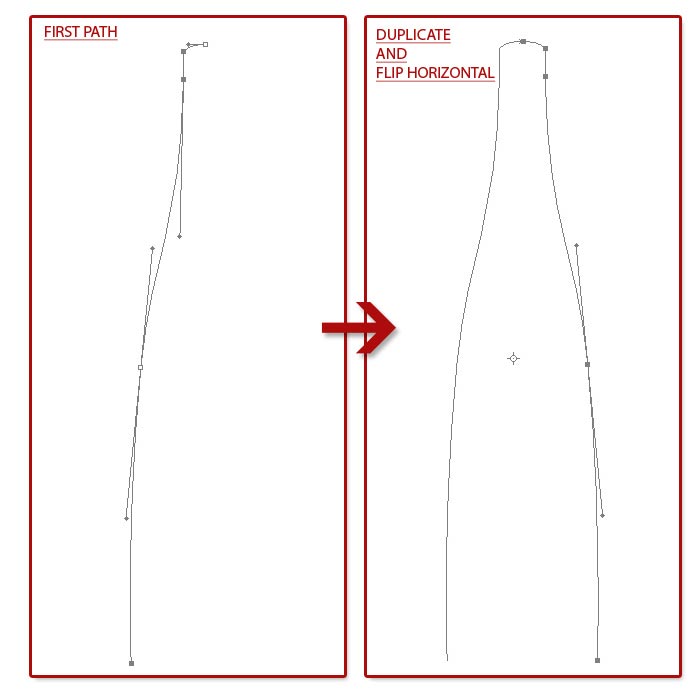 Step 2
Now, we need to close the silhouette. First, using the pen tool("p") close the top of bottle. Go to the bottom o silhuette and do the same thing but with a little curve between points. Like above: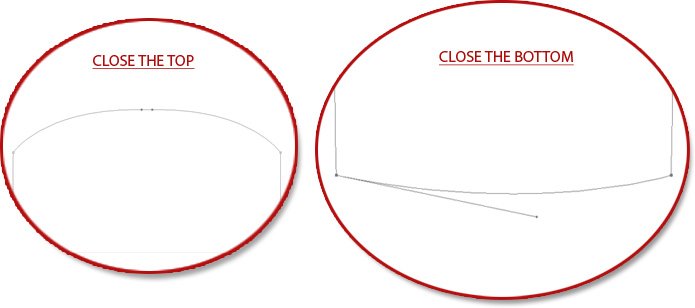 Step 3
Go to the "Paths" tab and click on fill option button at bottom of panel. After this, make sure your path layer still there on paths tab, never erase or overwrite the layer of the bottle path. Now we have the bottle, but we need some color and realistic details, in most cases this can be done using some gradient and shadow effects. To apply Gradient without lost the initial shape we use the blending options.
Step 4
Go back to the layers tab and right click on the bottle layer and select "Blending Options". Check the Gradient Overlay, define Style to Linear and Angle to 0 and double click on the Gradient field to open the Gradient Editor. Create a new custom gradient using the color #878398,#9c96b3,#413e4d,#7c7792,#878398. Like below: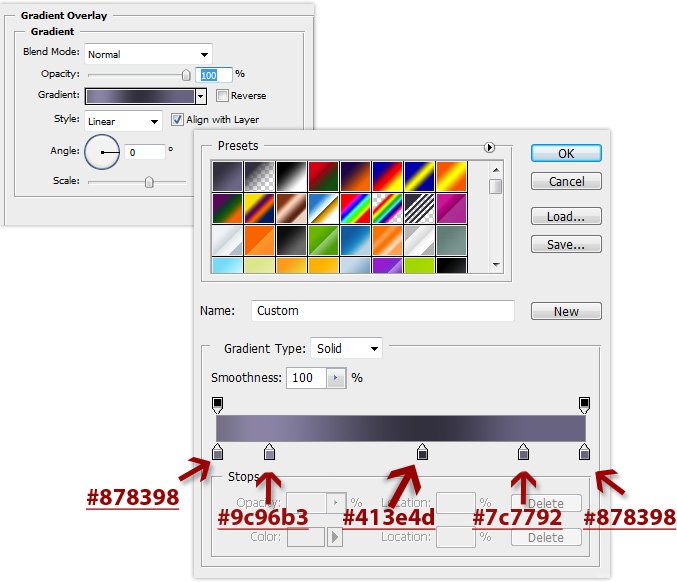 Step 5
Create new layer and change name to reflection. Go to the paths tab, duplicate the bottle path(right click on the path layer) and resize the points of path to reach the first image above. Fill the path with white color. Back to the layer tab, apply a gradient overlay in blending options and set the Gradient Fill with some white and gray color and define the opacity field to 60% and close the Blending Options window. Now go to the blend mode of the reflection layer and set to Soft Light and change the opacity to something like 45%: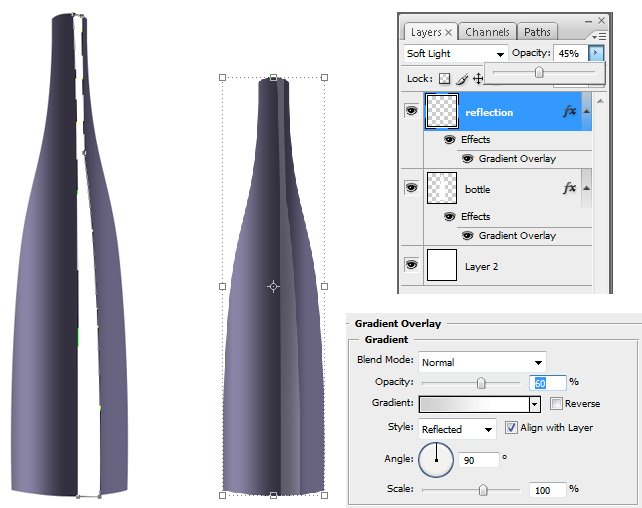 Step 6
Go back to the blending options in the bottle layer and define inner shadow like below, and create a Stroke like below:
Step 7
We need a label for wine glass. Create a new rectangle with Rectangle Tool, place the rectangle layer between reflection layer and bottle layer, rename it to "label". Go to Blending Options again and apply a dropshadow with 41% opacity, distance 0 and size of 2. Now apply a Gradient Overlay with the settings like below: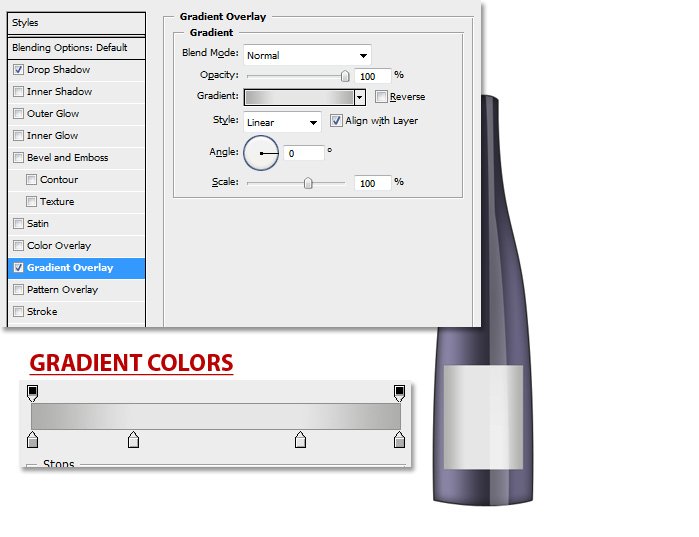 Step 8
Create some texts like the title and some description to fill the space, use old style fonts, for me Trajan Pro is a good one. Add some vector shapes with old flourishe style, the result will be something like this:
Step 9
Create new path with the stopper shape, fill with brown collor(#988c6c). Go to Filer/Noise/, Add Noise and set the Amount value to 5. Now it's to other gradient, add gradient overlay in blending options windows on this layer. Define Blend Mode of Gradient Overlay to Vivid Light and set angle to 0 and create a gradient #000000 to #957c34 and back to #000000. With this step we get a good stopper like below: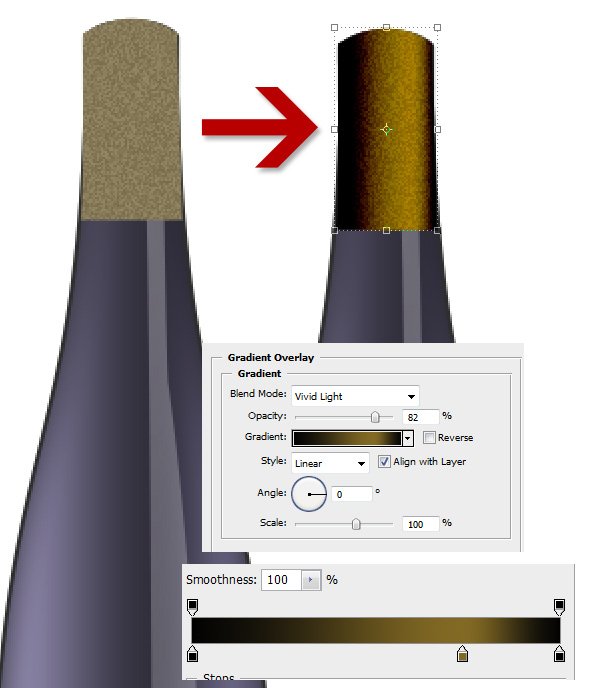 Step 10
Now we jump to details. Create a new layer and a simple path to reproduce a ring on that layer, fill it. Create a dropshadow with Blending Options like below and add a Gradient Overlay. Use the colors to reproduce gold material (I use these #d1c04c,#eae2aa,#a48440,#645025,#3a2e14). Look step by step below:
Step 11
More details. Create duplicate the stopper path and change her size to wrap the neck, fill it with black: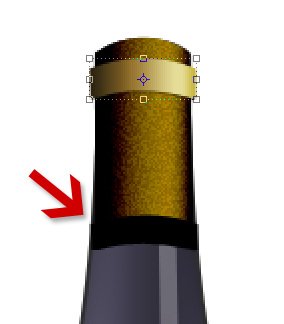 Step 12
We almost finish. To create a coll background select #063e41 color and fill a background layer of document. Go to Filter/Render/Lighting Effects and select Omni Light Type.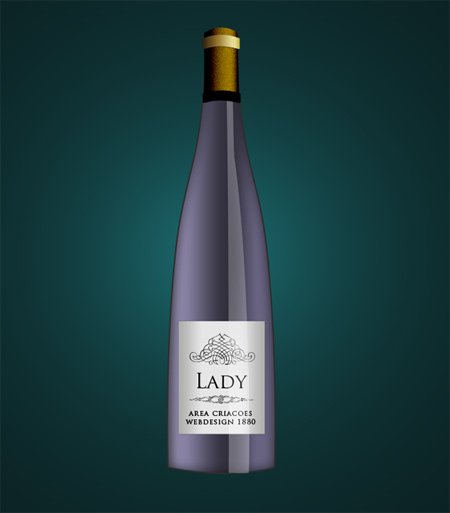 Step 13
Now we need a realistic shadow. Duplicate the bottle layer, remove all effects(right click on layer "Clear Effects"), go to Edit/Transform/Wrap menu or hold CTRL on the edge o shape and resize it to reach this result: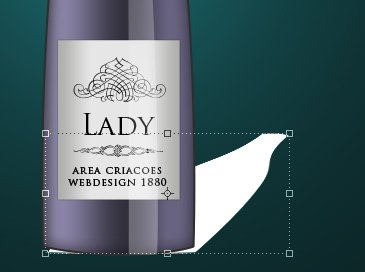 Step 14
Go to Image/Adjustments/Hue Saturation menu or press CTRL+U on windows. Change the lightness to -100. Go to Filter/Blur/Gaussian Blur menu and set it to 8. Change the opacity of layer to 34%: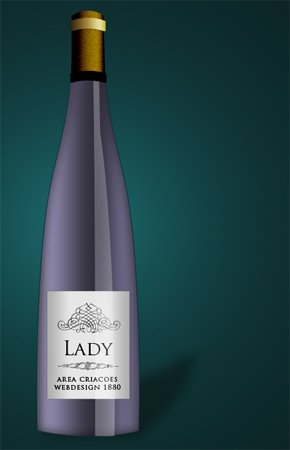 Step 15
Add some flowers. Open this images on photoshop, go to Channels tab select the most contrasted channel, duplicate him, increase the constrast of duplicated channel layer in Image/Adjusments/Brightness/Contrast and Image/Adjusments/Curve, use Quick Selection Tool("w") to create a fast selection of areas outside the flower. Delete the duplicated channel, back to the RGB channel, right click on the selection and select inverse. Cut and paste the flower on the bottle document. Repeate the same step to cut other flower. Othe tip is increase the brightness of flower (Image/Adjustments/Curves) to made things more white. Define some dropshadow in Blending options for eache flower: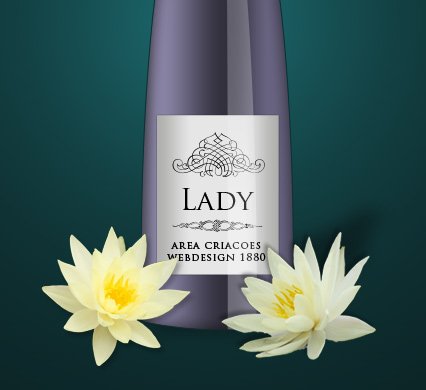 Step 16
Use some vectors like this and change the blend mode of vector layer to Luminosity and opacity to 50%. We also add an reflection effect in the bottle(we can teach how create reflection in some other tutorial):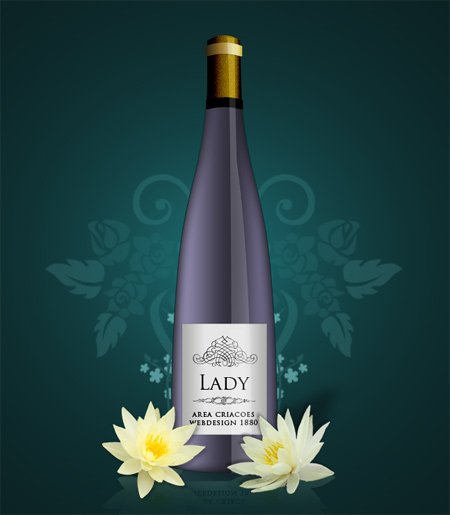 Conclusion
With this tutorial you learned how create a realistic bottle, shadows and how work with Blend Mode, Gradients. With some easy steps you can reach a good effect.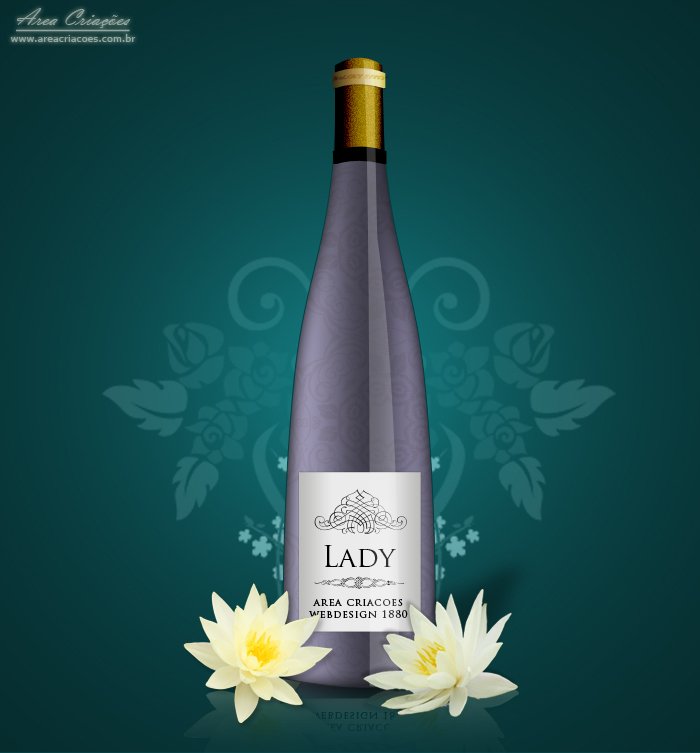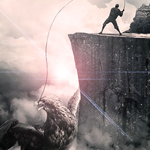 "Skull" is Colombian digital artist Santiago Betancur Salazar's last project. Salazar has his own website, which exhibits his fabulous works with different styles. The reason why he presents his "Skull" here is he loves skull, so he shares his works.
Photos belows generally show Salazar's working process with "Skull" by Photoshop. Skull itself is terrific enough, and Salazar created this "Skull" with creepy grey metal effects. The exquisite vein and muscle details prove Salazar's skills and attitude. No matter seeing from the front or from the profile, Salazar's Skull is naturally mixed together with its background, a grey metal skull emerging from its gray tenacious and unbreakable background.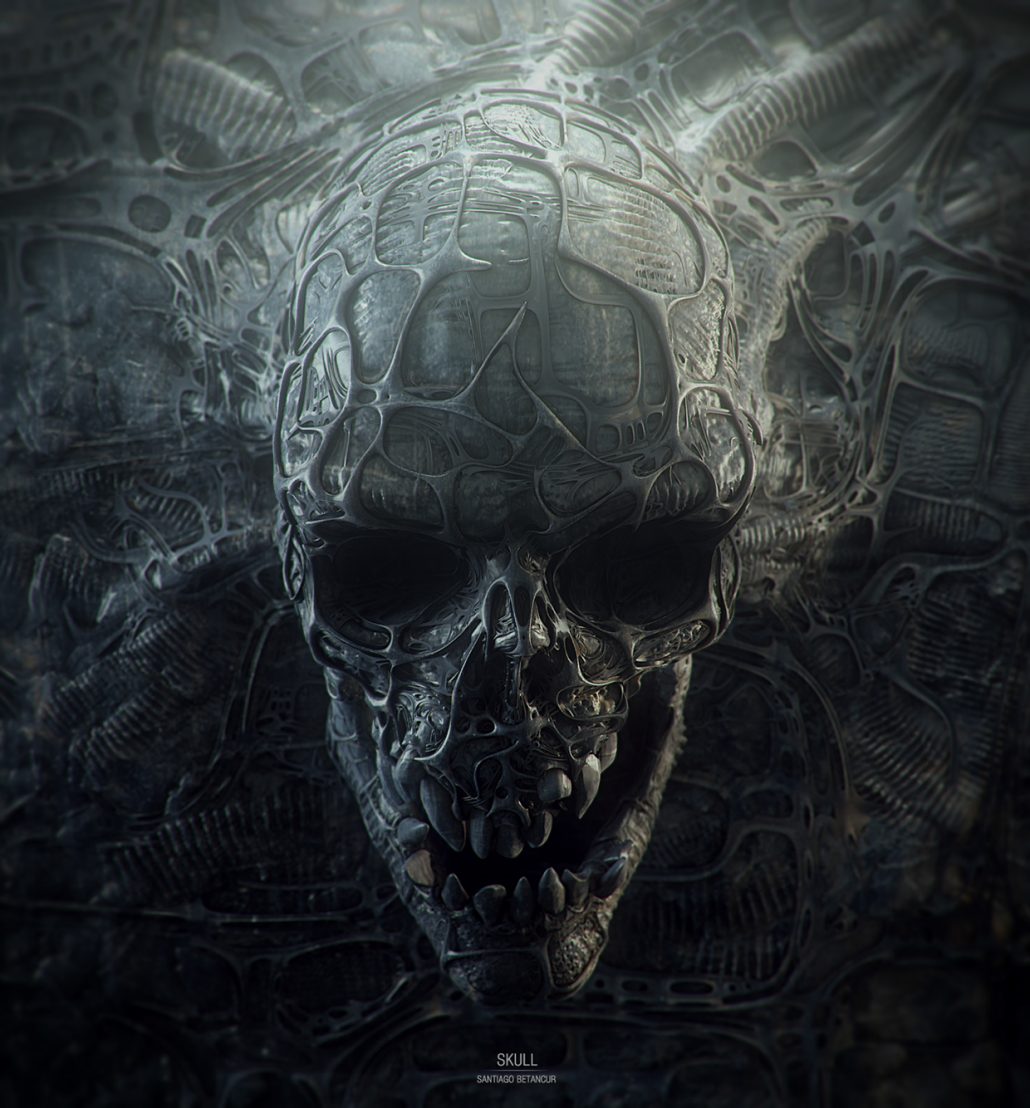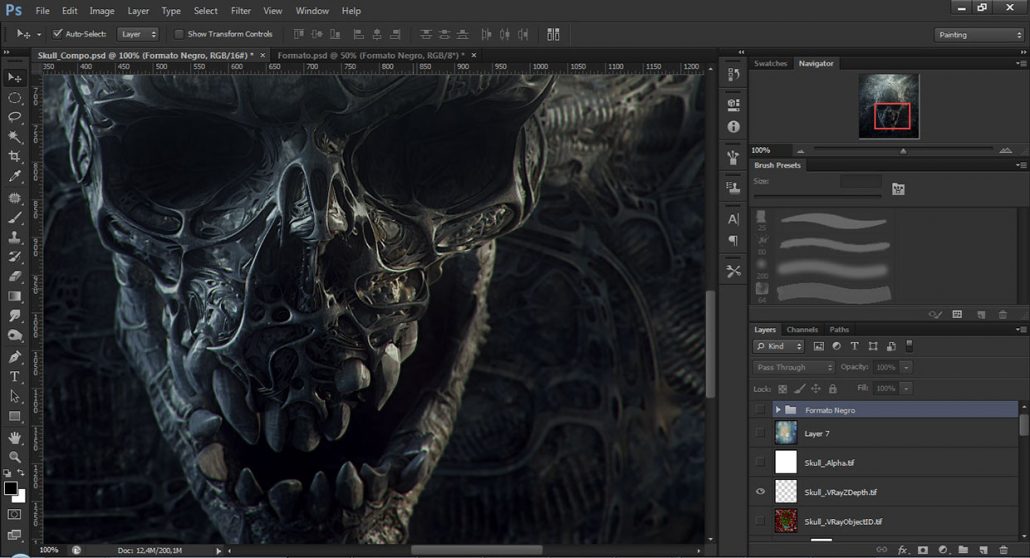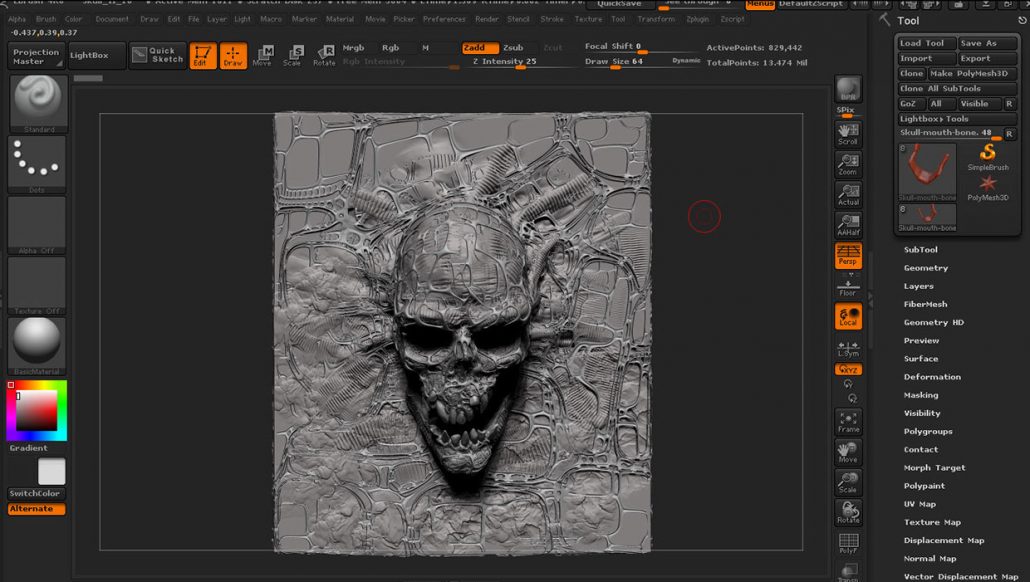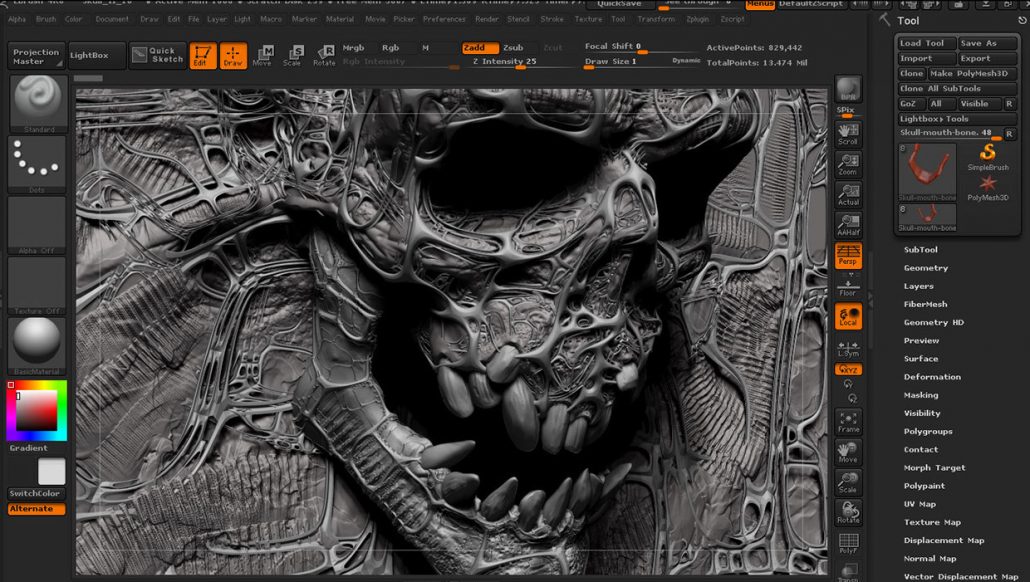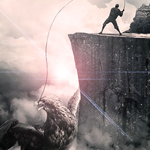 Emi Haze is an Italian digital artist and illustrator who has a strongest passion for art and painting connected to technology. In his works the human being melts with nature and its four elements to give birth to his inner world, ethereal and imaginative, hanging in balance between reality, dream and fantasy. A harmony that bonds man and nature in a perfect way and which unfortunately nowadays seems to be a utopia.
His style is a mix of all these tools, digital art and photography but also various hand-made elements such as scratches, ink marks, acrylic or watercolour stains. For him, everything in every moment has an artistic side, the aesthetics of things, people around him…everything has its own importance, images, textures, sounds, fragrances, his creativity is constantly stimulated.