Your Favourite Photoshop Tutorials in One Place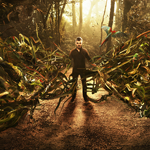 Create-a-Powerful-Human-Spliting-up-a-Car
Under

- Photoshop is recommended for this tutorial -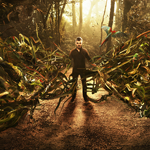 In 1987, Thomas Knoll, a PhD student at the University of Michigan began writing a program on his Macintosh Plus to display grayscale images on a monochrome display. This program, called Display, caught the attention of his brother John Knoll, an Industrial Light & Magic employee, who recommended Thomas turn it into a fully-fledged image editing program. Thomas took a six month break from his studies in 1988 to collaborate with his brother on the program, which had been renamed ImagePro. Later that year, Thomas renamed his program Photoshop.
During this time, John traveled to Silicon Valley and gave a demonstration of the program to engineers at Apple and Russell Brown, art director at Adobe. Both showings were successful, and Adobe decided to purchase the license to distribute in September 1988. While John worked on plug-ins in California, Thomas remained in Ann Arbor writing program code. Photoshop 1.0 was released in 1990 for Macintosh exclusively.
That's the early history of Photoshop. Here we have created The Evolution of Photoshop Infographic, in order to show you the entire history of Photoshop up until now.

About the Author
Dona Collins is an infographic artist, blogger and financial writer at CreditLoan.com. When she is free you can find her on twitter and other times you can find her writing articles for creditloan blog.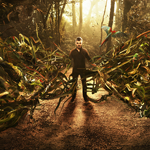 VIP Downloads of Over 2500 Top Quality Design Resources
PhotoshopLady works in partnership with WeGraphics to provide to his community the best design resources at the lowest price. By joining the premium membership, you will get access to ready-to-use sets of brushes, vectors, textures, icons and other awesome stuff paying only 7$/month or 49$/year. The arsenal of design items currently contains more than 2500 resources, with 3 new sets weekly added. And there's a discount for Photoshoplady's friends! By using the coupon 'wp-pslady', you will get a 10% off on the yearly accounts (both recurring billing and pre-paid membership).
Want to learn more? Visit WeGraphics.net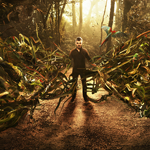 Happy New Year! Photoshop Lady Group would like to say thank you very much to everyone who has been supporting Photoshop Lady in the past and we do hope our contents can inspire and help you with your artwork creation. Some published great tutorials from 2014 have been selected in this article and hope you guys like them. Enjoy!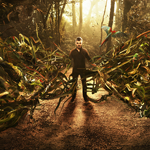 Emi Haze is an Italian digital artist and illustrator who has a strongest passion for art and painting connected to technology. In his works the human being melts with nature and its four elements to give birth to his inner world, ethereal and imaginative, hanging in balance between reality, dream and fantasy. A harmony that bonds man and nature in a perfect way and which unfortunately nowadays seems to be a utopia.
His style is a mix of all these tools, digital art and photography but also various hand-made elements such as scratches, ink marks, acrylic or watercolour stains. For him, everything in every moment has an artistic side, the aesthetics of things, people around him…everything has its own importance, images, textures, sounds, fragrances, his creativity is constantly stimulated.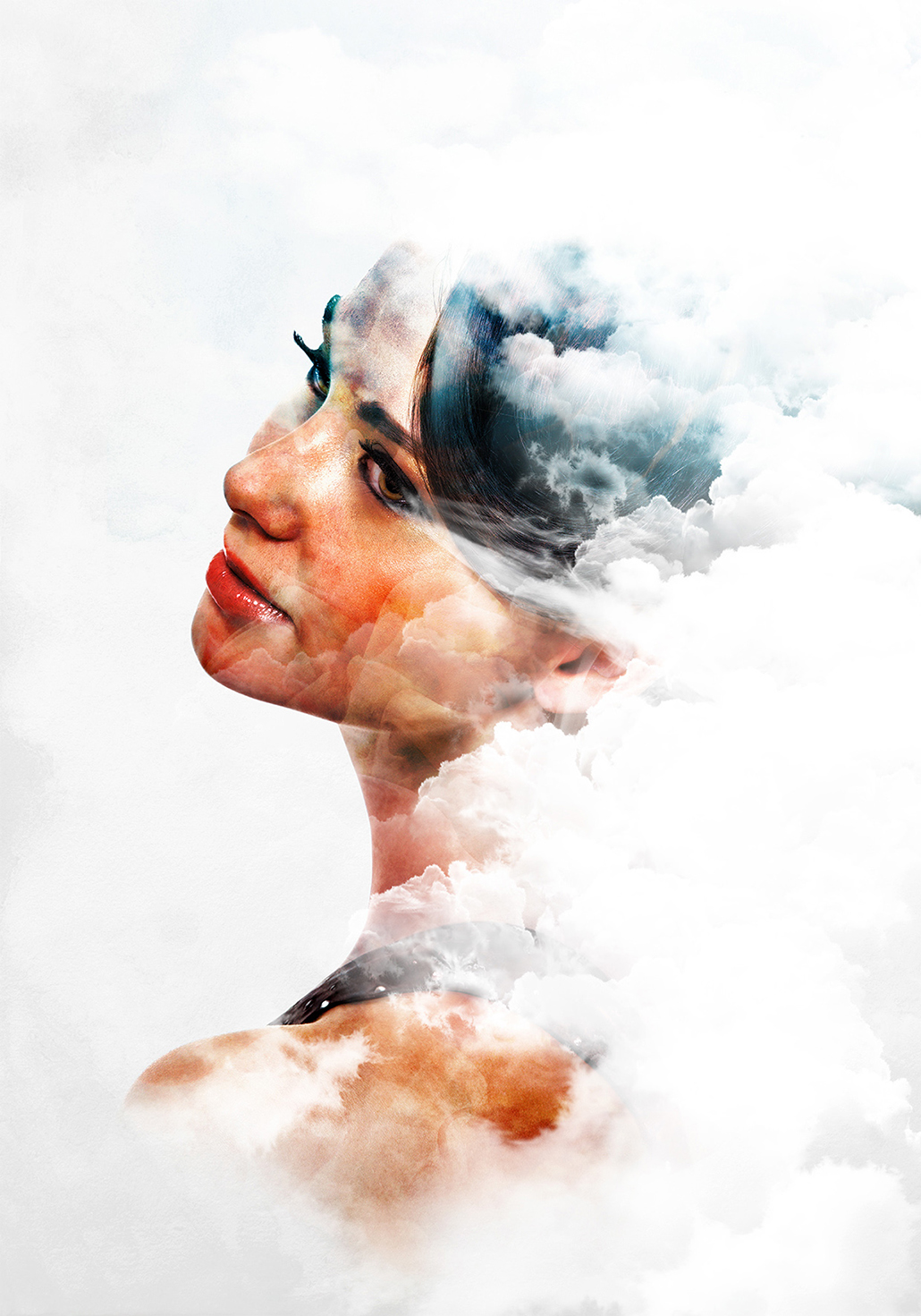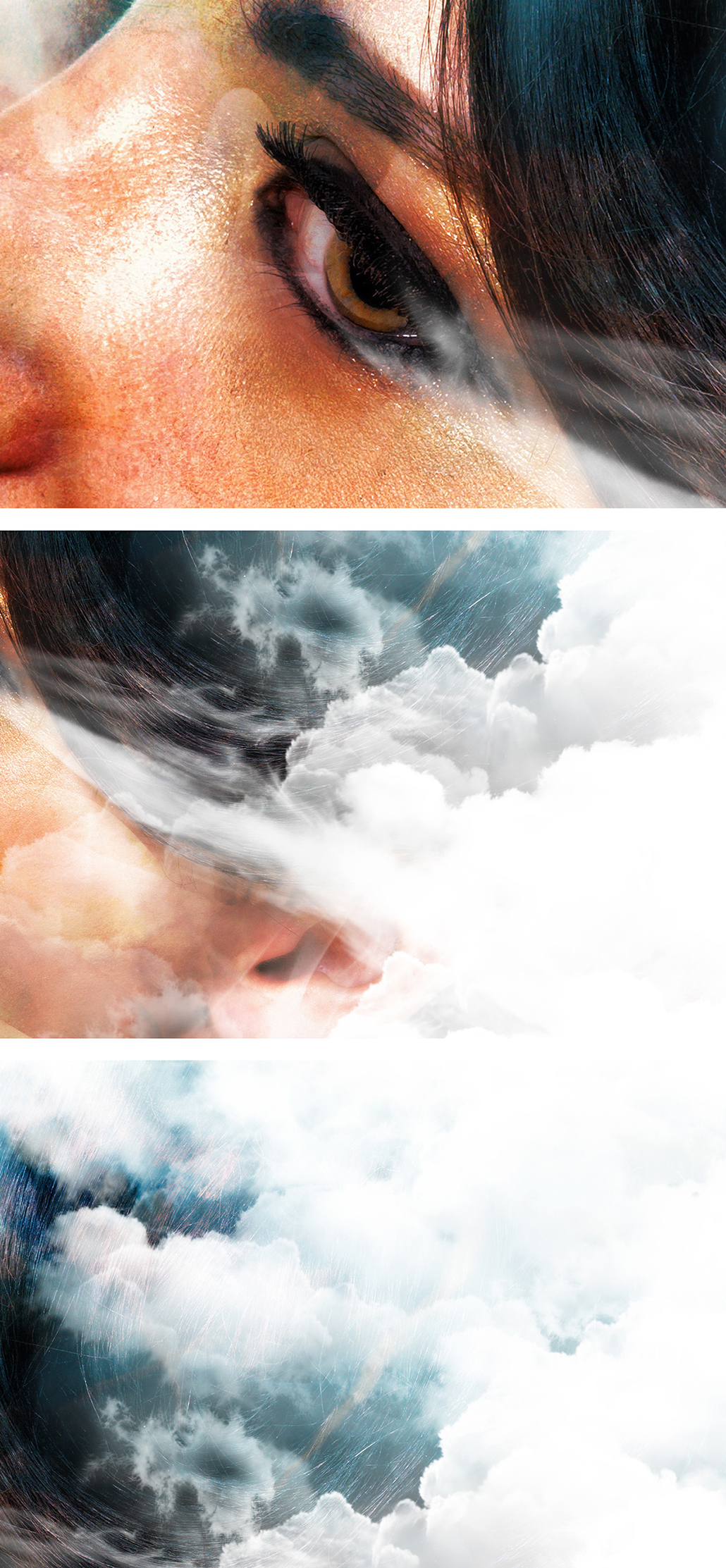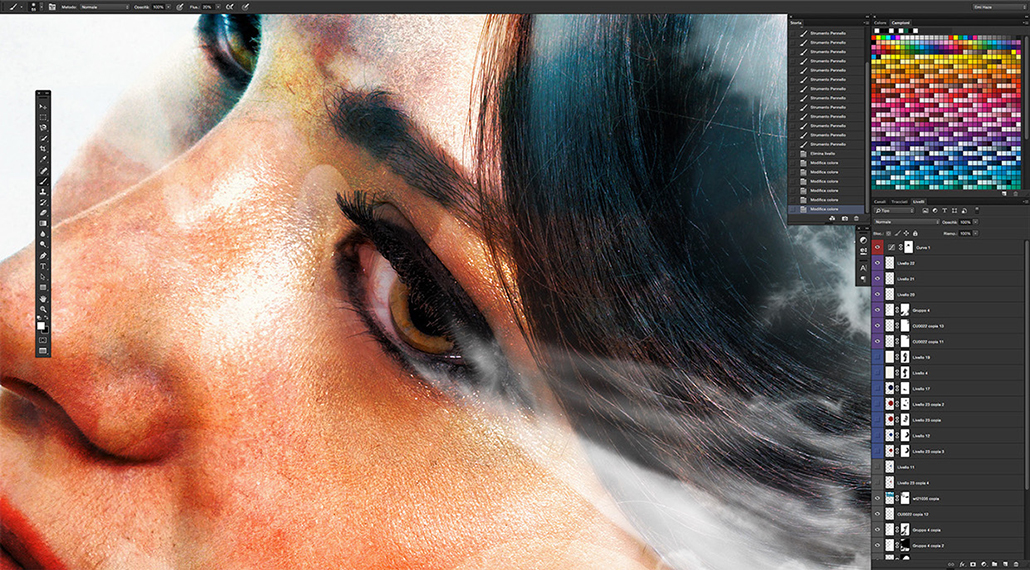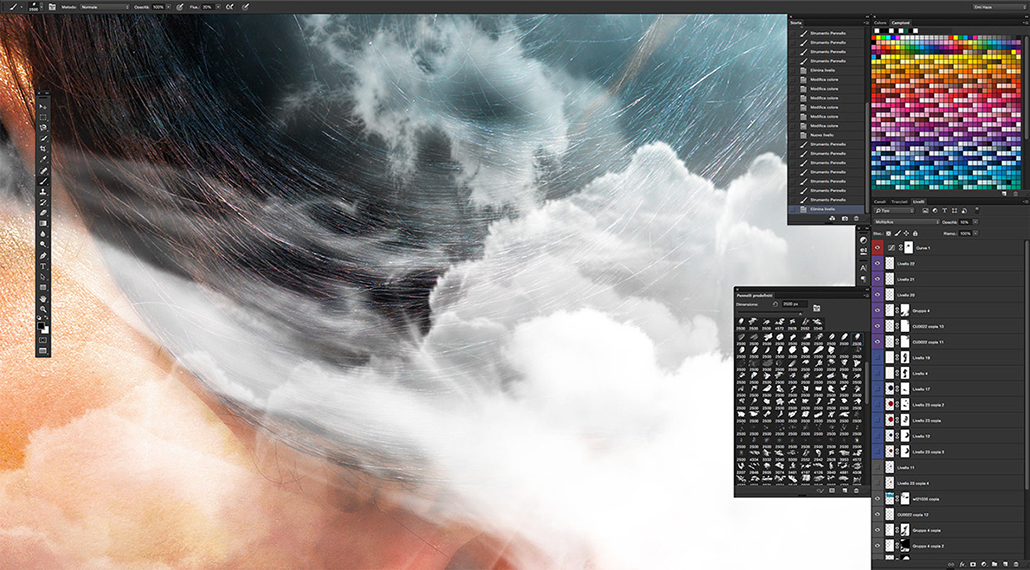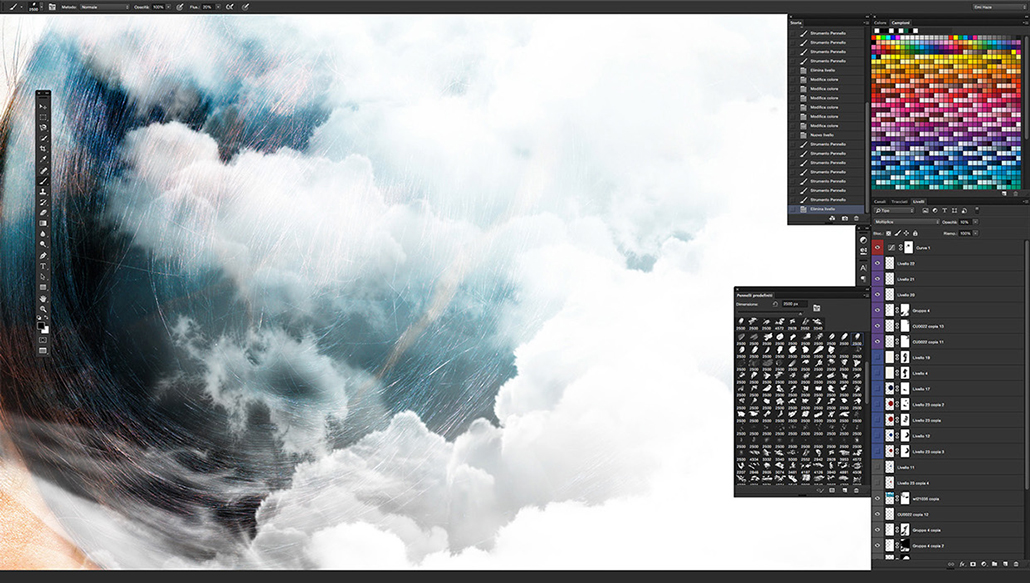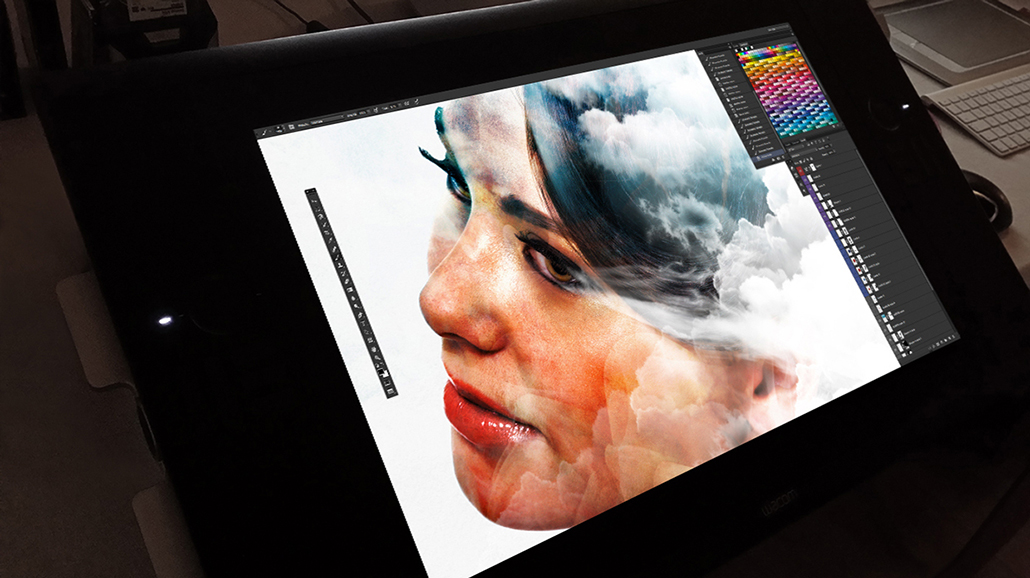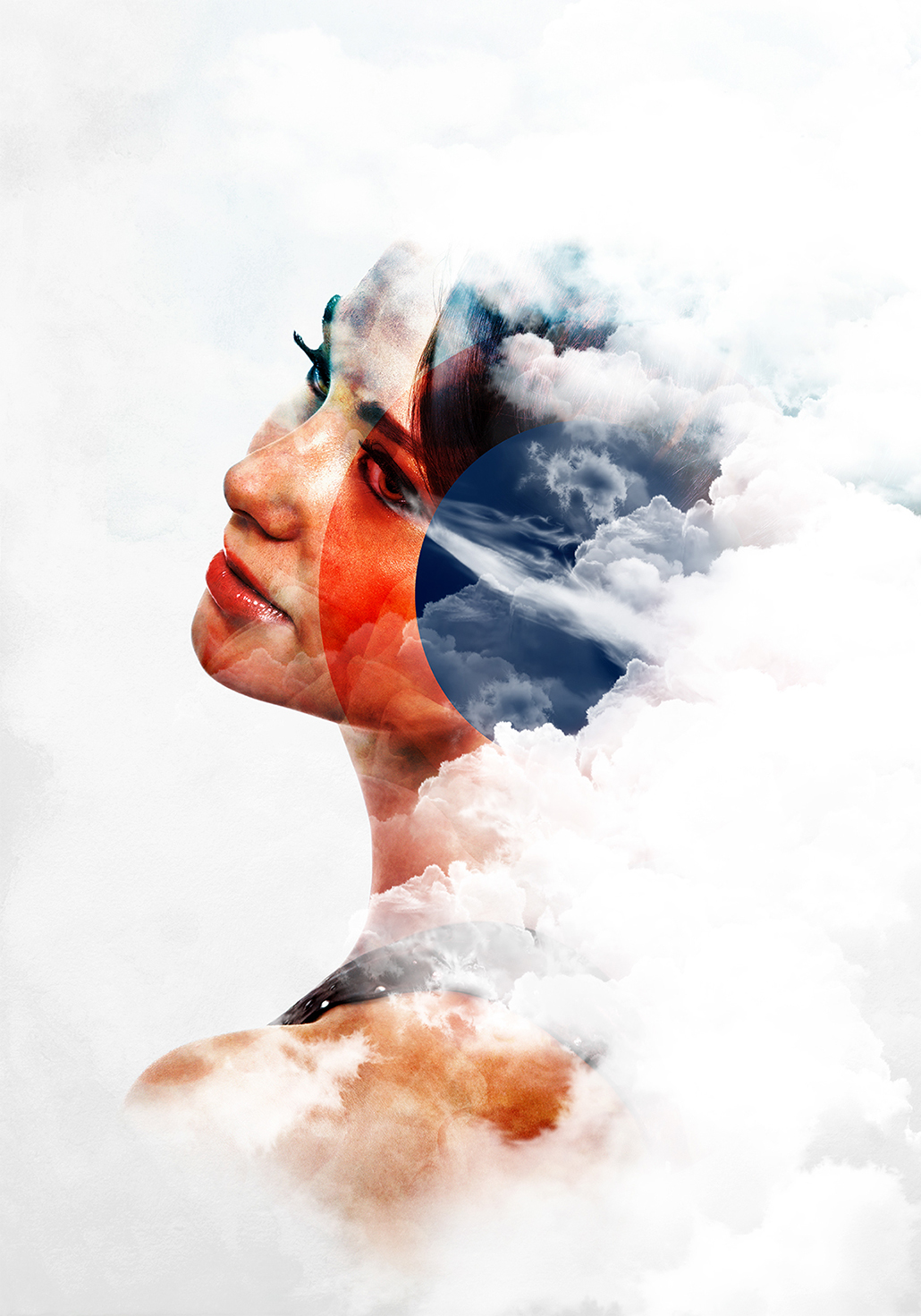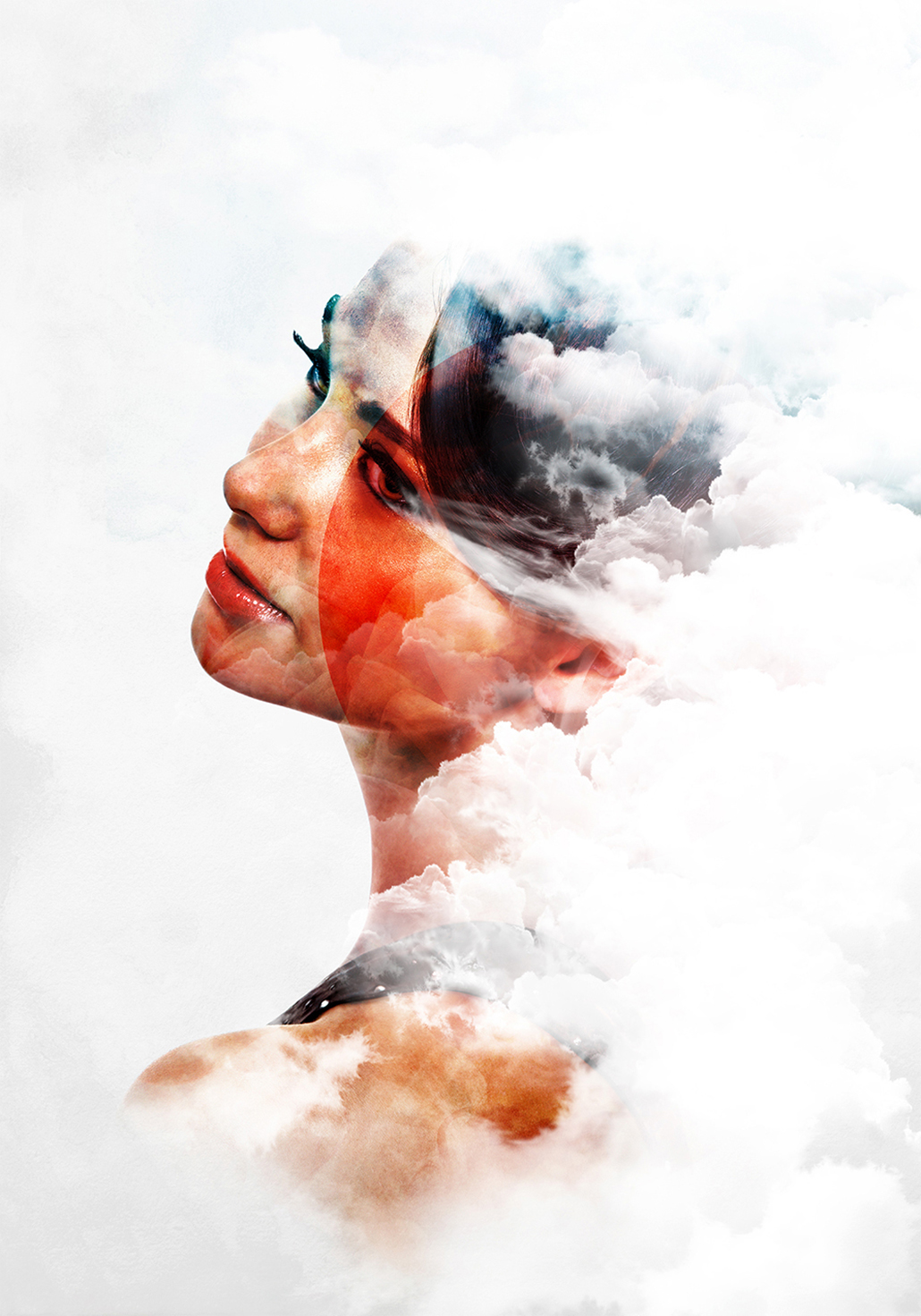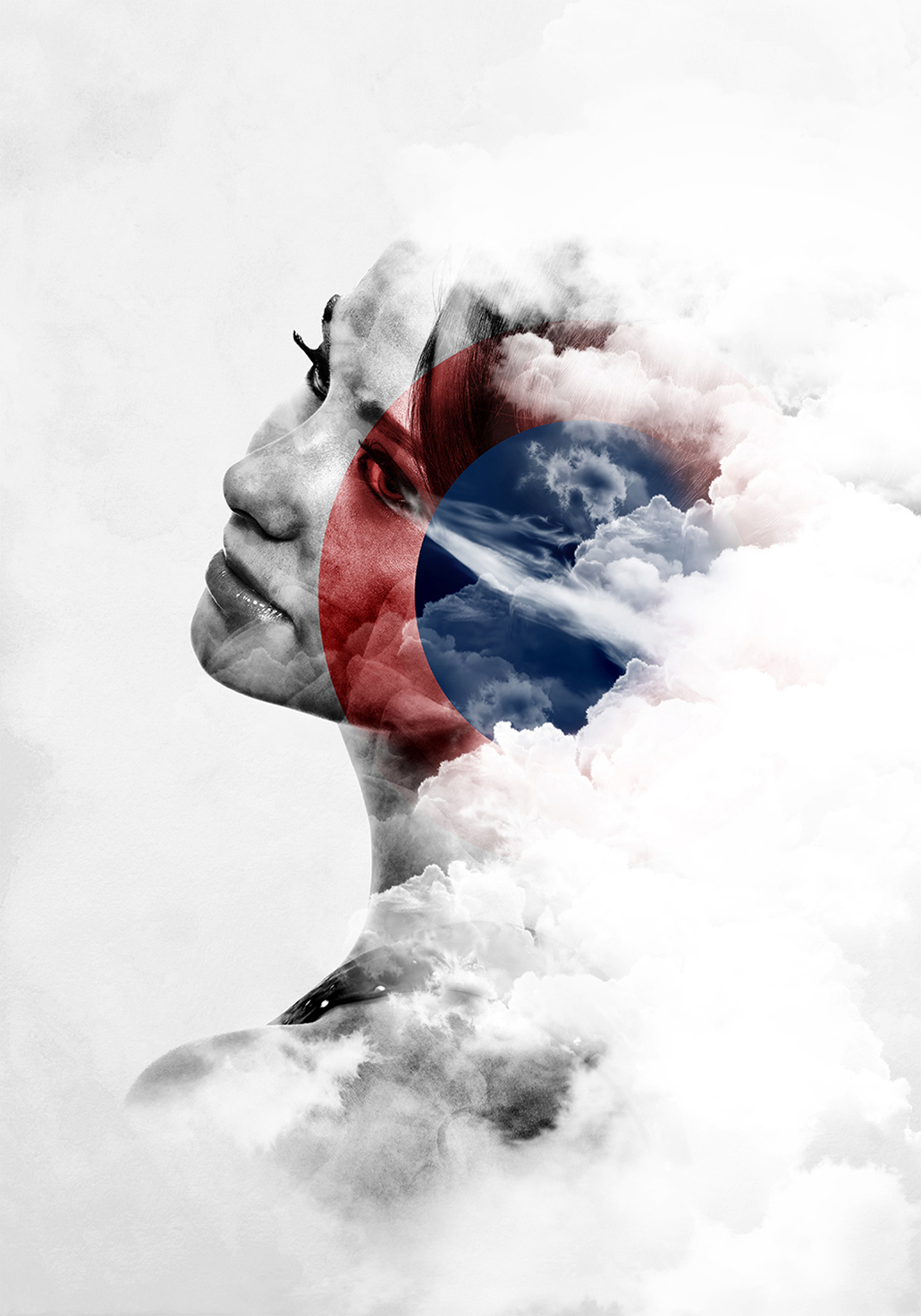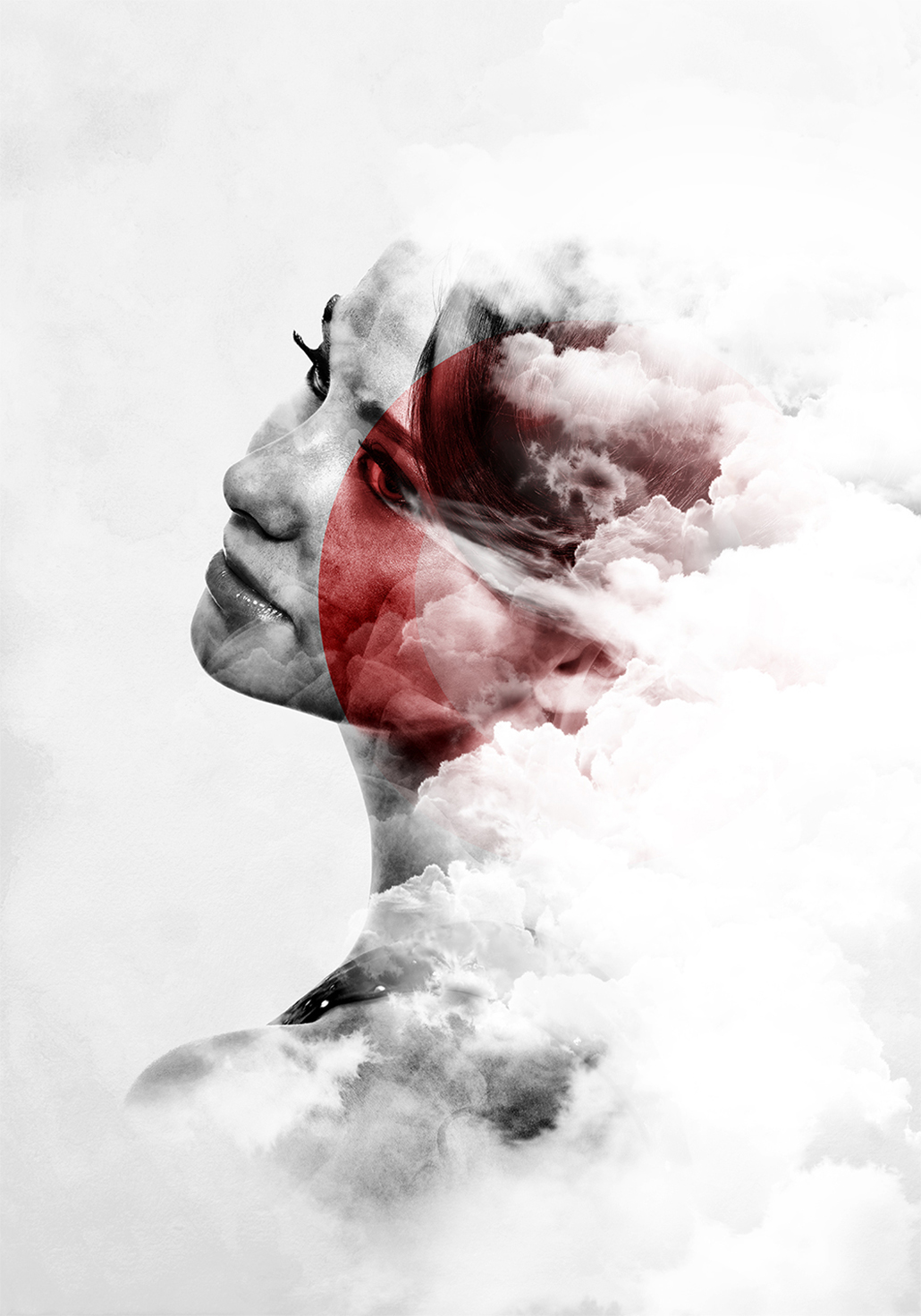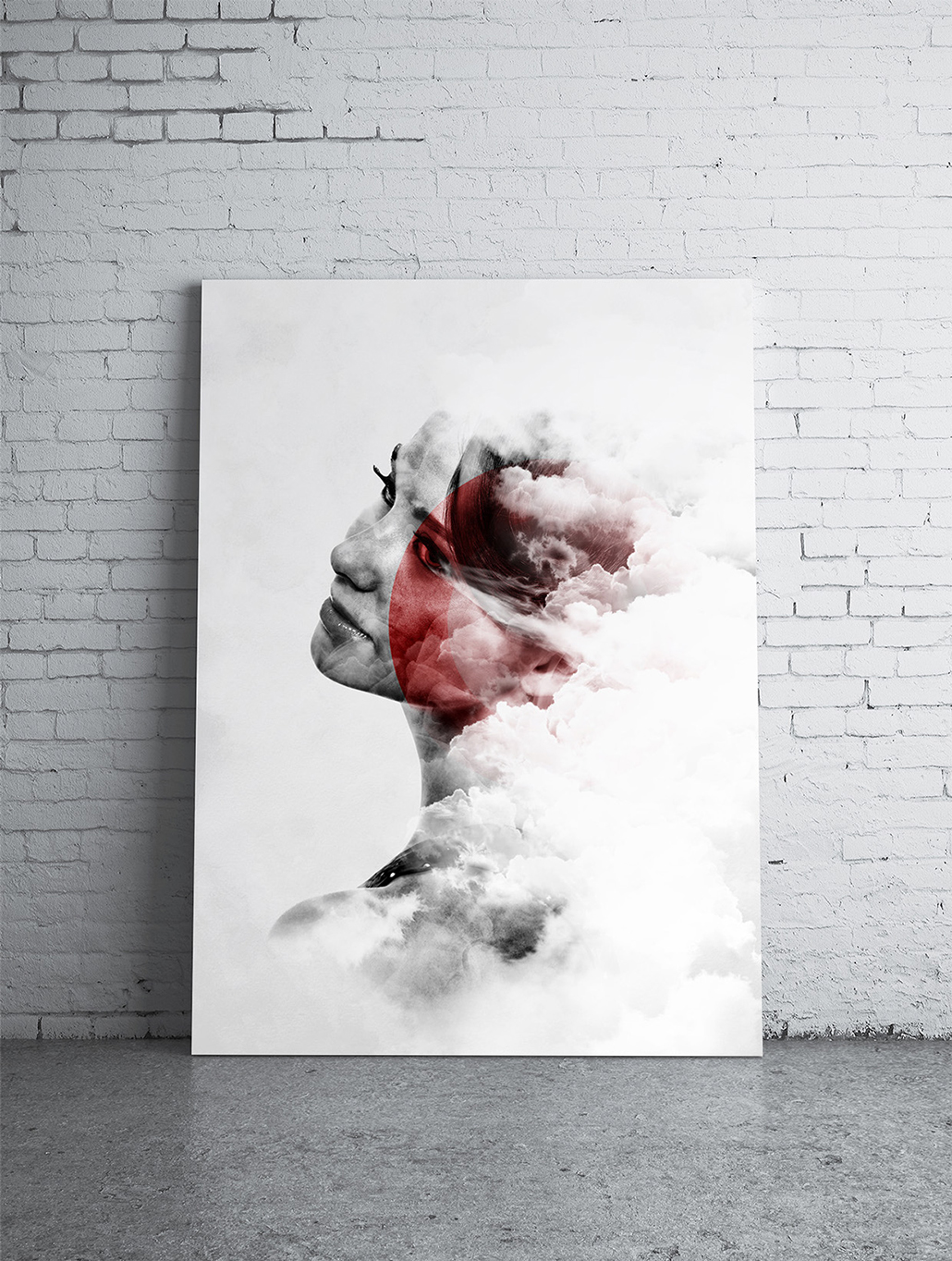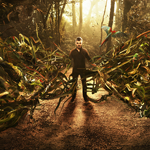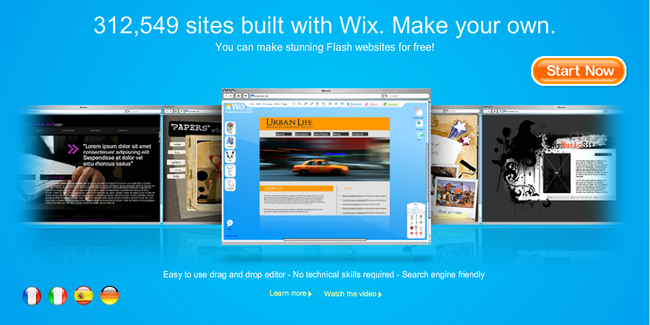 Introduction
Let's participate to "Wix" get the new generation online technology. With "Wix", you can create your flash website in few minutes.
Who is Wix & What Wix does?
Wix is a power media that provides simple powerful online function to make flash websites, MySpace layouts and variety of online services. Wix has been building up over 300 thousands sites to suit for different kinds of designers or web lovers.
Why choose Wix?
Wix has strong foundation that is able to provide various online services in a professional way. No need to consuming your time to look for different services from different company. You can achieve your quality service in a single point. Especially, you can make your own site by easy drag and drop with its editor. No technical skill is required.
Resources
In addition, you are able to find the comprehensive tips and tutorials in Wix as well as have strong supports from its professional team.
Worldwide Community
Wix has built up a strong worldwide community. In this, you can keep abreast with the latest information about internet. With simply sign up, you can get involved into and enjoy the real experiences sharing.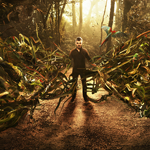 When you have created your own amazing Photoshop tutorials, I am sure you would like to spread the world by submitting them to the Photoshop tutorials sites. However, many of the Photoshop tutorials sites are inactive, and have not been updated for a long time. Only some of the Photoshop tutorials sites can drive you large amount of traffic.
We have selected the following 20 Best Places to Submit Your Photoshop Tutorials. They can gives you nice amount of traffic and a good quality of valid linkback. You can find the "Direct Submission Link" on each of the Photoshop tutorials sites we mentioned. We hope it can make your life easier.
—————- Direct Submission Link —————-
Pixel2Life

Pixel2Life is probably the biggest tutorial search engine on the web, covering the most subjects as well.
—————- Direct Submission Link —————-
Good-Tutorials
Good-Tutorials is the largest source of tutorials on the web today. It has been featured on the BBC, SkyNews, TechTV (now G4), in the British magazine iCreate, PC World, and has been linked to by thousands of sites, blogs and forums. Since its start in 2002, it has been designed, coded, and loved by Zach Holman.
—————- Direct Submission Link —————-
Design Bump
Design Bump isn't just a tutorial website, rather a general design resources depository. Covering subjects such as: Web Design, Tutorials, Flash, Business, Programming, WordPress and much more!
—————- Direct Submission Link —————-
Psdtuts+

Psdtuts+ is a blog/Photoshop site made to house and showcase some of the best Photoshop tutorials around. We publish tutorials that not only produce great graphics and effects, but explain the techniques behind them in a friendly, approachable manner.
—————- Direct Submission Link —————-
PSLover

One of the bigger Photoshop tutorial databases on the web, PSLover has been arond for quite a while now and is still going strong.
—————- Direct Submission Link —————-
Tutorialvault.net

Tutorialvault.net focuses on collecting and archiving the best graphic and coding tutorials on the internet. While a large part of our database features tutorials from the Adobe Family of programs, we also have a vast list of CSS, PHP and 3D tutorials.
—————- Direct Submission Link —————-
TutorialsGarden

Covering many subjects extensively, such as: 3D Studio Max, CSS, Fireworks, Flash, Gimp, Photoshop and more.
—————- Direct Submission Link —————-
Tutorial Outpost

Tutorial Outpost was started in November 2003 by Josh Pigford initially as a project to learn web development. It quickly turned in to much more as being one of the first major tutorial portals around. It has expanded in to many more categories past the initial Photoshop Tutorials and is now visited by more than 125,000 people each and every month.
—————- Direct Submission Link —————-
Tutorials Expert

Covering subjects of: 2D graphics, 3D graphics, audio editing, business applications, databases and more.
—————- Direct Submission Link —————-
Photoshop Roadmap

A brilliant collection of Photoshop tutorials, brushes, resources and plenty more.
—————- Direct Submission Link —————-
FSTutorials
A beautiful depository for Photoshop tutorials, including the following categories: basics, buttons, color effects, designing, drawing, photo effects, special effects, text effects, textures and web graphics.
—————- Direct Submission Link —————-
TutorialMix

Covering topics on the following: 3DS Max, Photoshop, ASP, Cinema 4D, Dreamweaver, Illustrator and many more.
—————- Direct Submission Link —————-
Tutorial-Index
One of the younger but larger collections of tutorials on the web. Tutorial-Index covers the following subjects: Photoshop, Flash, PHP, Unix, Javascript and many more.
—————- Direct Submission Link —————-
TutorialKit

Covering many popular categories, including: Photo Correction, Special Effects, Text Effects, 3D Effects, Web Layouts and Graphic Design.
—————- Direct Submission Link —————-
Tutorialized

One of the oldest tutorial databases, Tutorialized has been around since the beginning.
—————- Direct Submission Link —————-
Total Tutorials

Covering tutorials on Photoshop, 3D Studio Max and Cinema 4D, Total Tutorials has been in the game for a very long time.
—————- Direct Submission Link —————-
Tutorial Center
Just some of the categories that Tutorial Center covers: Photoshop, Illustrator, InDesign, Blender, CSS and more.
—————- Direct Submission Link —————-
Kaoz-Tutorials

Covering the following subjects in some depth: Photoshop, Flash, HTML and CSS, Javascript and PHP.
—————- Direct Submission Link —————-
CG Links

CG Links covers 3D & 2D files, tutorials, books, plug-ins and textures
—————- Direct Submission Link —————-
CGTutorials.com

CG Tutorials is becoming one of the fastest growing directories of computer graphics tutorials. We seek to index all computer graphics tutorials in order to give them publicity and to give everyone an easy way to find the tutorial they seek.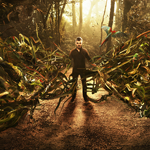 We are happy to announce another massive giveaway from Inky Deals that comes with a free pack of premium resources worth $66. The freebie is sent to the email address you use to enter the contest and is part of The Epic Bundle: $20,048 worth of Top-Quality Resources – From $49.
About Inky Deals
Inky Deals is the place to go if you want premium resources at unbeatable prices whether you're a graphic or web designer, developer, or business owner looking to improve yourself and your work. They're the only ones who offer a 200% money back guarantee on every product. This means that if you're not happy with it, you get your money back and you also get to keep the product.
Take advantage of this opportunity to win an 11" MackBook Air and 1 of the 10 Epic Bundles: $20,048 worth of Top-Quality Resources – From $49!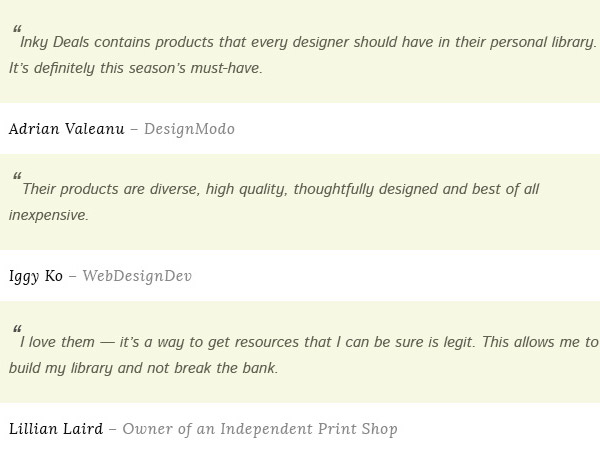 What Can You Win?
You'll get a surprise free pack of premium resources worth $66 sent to the email address you use to enter the contest. Take a look at what's inside the The Epic Bundle: $20,048 worth of Top-Quality Resources – From $49: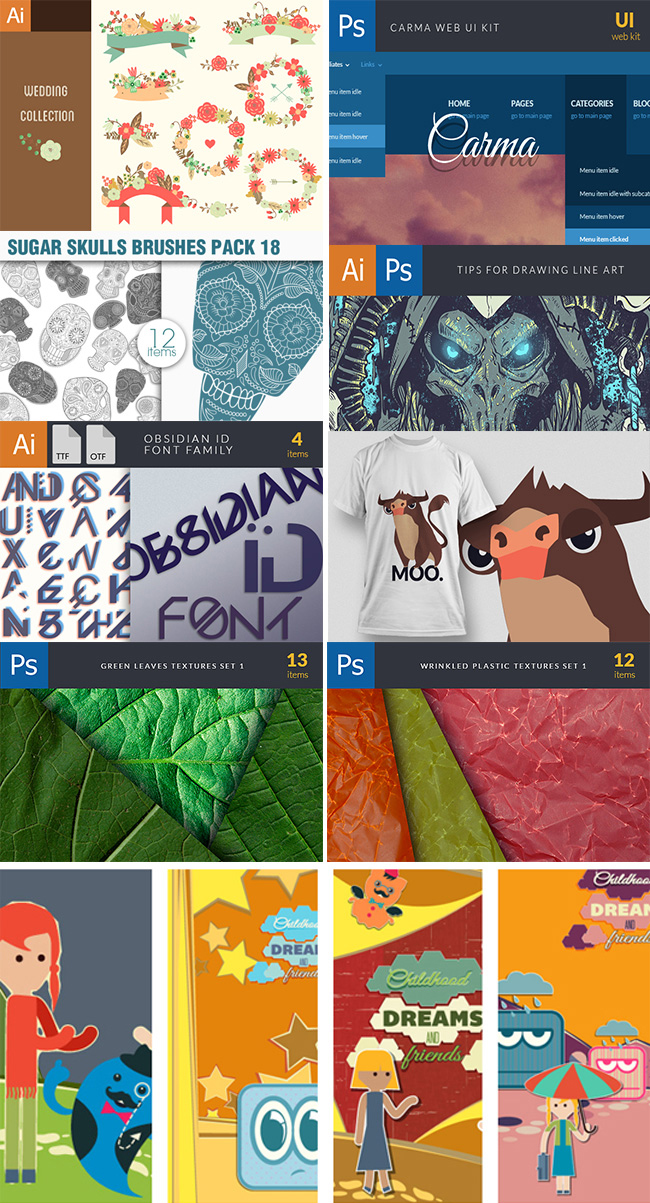 10 lucky winners will be chosen from the list of participants and each one of them will win a free copy of The Epic Bundle: $20,048 worth of Top-Quality Resources – From $49. One of the 10 winners will also take home an 11" MacBook Air!
How to Enter the Giveaway:
To enter the giveaway, please use the widget below. You can gain more entries by leaving a comment, tweeting about the giveaway and sharing it with your friends.
a Rafflecopter giveaway

Thank you for participating, you're now part of Inky's extended design family! Sit tight, because you've just embarked alongside 300,000 of your peers on a ship that will lead you to great professional and personal development.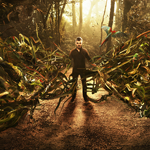 Introduction
Depositphotos is the best source for premium royalty-free stock photos, illustrations and vector art. If you are a designer, advertiser, photo editor, content manager or blogger, they have millions of high-quality photographs and vector images available at affordable prices to fill all your image needs.
Their libraries are updated daily through contributor uploads that are closely scrutinized for quality and originality. Between the protections and the controls, you're assured of finding the highest quality original artwork available anywhere.
It's easy to become a Buyer right now – just Register an account and start buying pictures today! It's easy to become a Seller, too. Register for a Seller account and upload your images for review. Once they are reviewed and approved your images you can start selling and earning right away! The system is designed to reward the best sellers, so whether you're a professional or hobbyist, there's virtually no limit to what you can earn.
Subscription Plans
Subscription plans allow you to download several photos each day, up to your plan limit. Every image you download using any of subscription plans is provided in all JPEG sizes and Vector images. You may purchase subscription plans of many different levels, from 3 days to 12 months, depending on your needs. It is really handy for designers that need stock images frequently.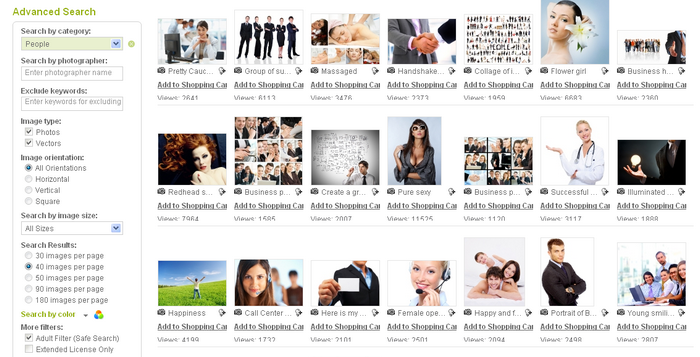 Free Trail
You can also try out their Free Trial Subscription too. You will be able to download any stock photos or vector images you like absolutely free of charge. Depositphotos' Free Trial Subscription allows users to download 5 free stock images per day for 7 days. You can use images downloaded during your Free Trial Subscription for any reason, such as personal projects, websites, blogs, newsletters, journals, advertisements, etc.
Conclusion
Depositphotos is one of the best resources for buying and selling Royalty-free photographs and vector images. Their vast library of imagestock coupled with their wide variety of flexible purchase options makes them the most convenient and profitable tool for designers, artists and photographers