Your Favourite Photoshop Tutorials in One Place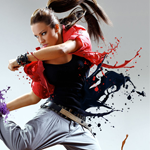 Create-a-Liquid-Splashing-Effect-for-a-Dancer
Under

- Photoshop is recommended for this tutorial -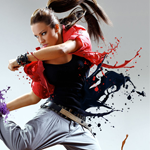 Please fill in the form below. We will get back to you within 48 hours.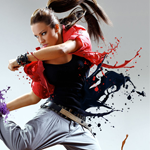 Introduction
Photoshop Lady is established in April 2008. We have been growing really fast within these six months. Photoshop Lady has been featured on many popular websites and blogs and has been received a lot of positive feedback.
Photoshop Lady aims to collect the best and free photoshop tutorials around the internet. Photoshop Lady is updated daily. User can add your favorite photoshop tutorials simply by clicking "Add to Favorite", so that users can revisit them at any time.
Currently, there are over 10,000 RSS readers with over 200,000 unique visitors and over 800,000 page views / month. Our visitors consist mainly of professional designers from all over the globe with the majority located in the US. You can find more details about each ads zones below or via BuySellAds.
Small Banner Ads
The banners are located at the Top of the Blog. The banner ad will appear on every single page of the blog. The banner size is 160x100px. You will receive over 800,000 impressions every month, the banners are static and will not be rotated. There are only 0 / 4 ads spots are available. The cost of Top Small Banner Ads is $280/month.

Leaderboard Banner Ads
The banners are located After the 1st/2nd Blog Post. The banner ad will appear on every single page of the blog. The banner size is 728x90px. You will receive over 800,000 impressions every month, the banners are static and will not be rotated. There are only 0 / 1 ads spots are available. The cost of Top Small Banner Ads is $380/month.
Skyscraper Banner Ads
The banners are located at the Left Side of the Blog. The banner size is 200x400px. You will receive over 800,000 impressions every month, the banners are static and will not be rotated. There are only 1/1 ads spot available. The cost of Sidebar Large Banner Ads is $350/month
If you are interested, please feel free to make a puchase via BuySellAds.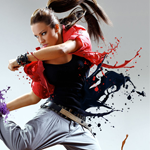 Here we got the best inspirations and design resources around the world. Some of the most inspiring images selected by our writers and readers. Take a look at the links we have selected for your inspiration and to keep you updated about what's going on out there. If you want to participate and share your graphic design inspiration, please feel free to let us know. You can also check out Webdesigner News for more great content from around the web that can be interest to web designers.
Giza Pro Typeface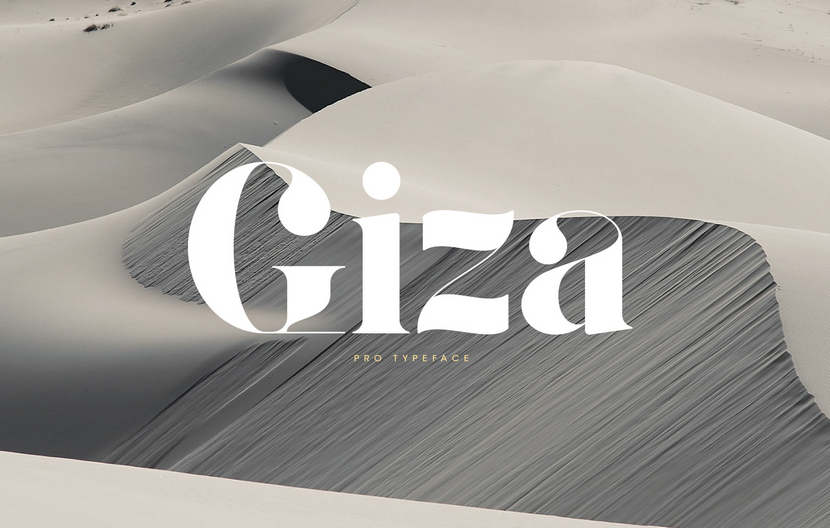 Moon Typeface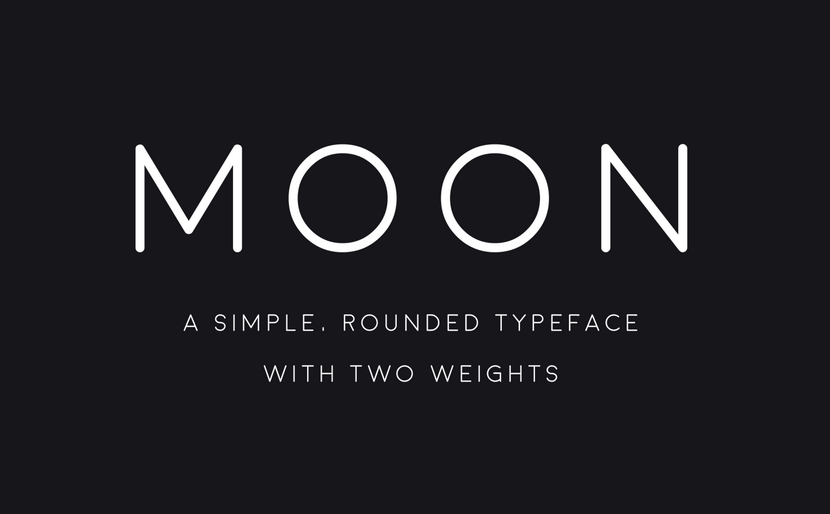 4K Magazine PSD Mockup
Boris Khalvadjian – Branding
Hand-drawn Graphic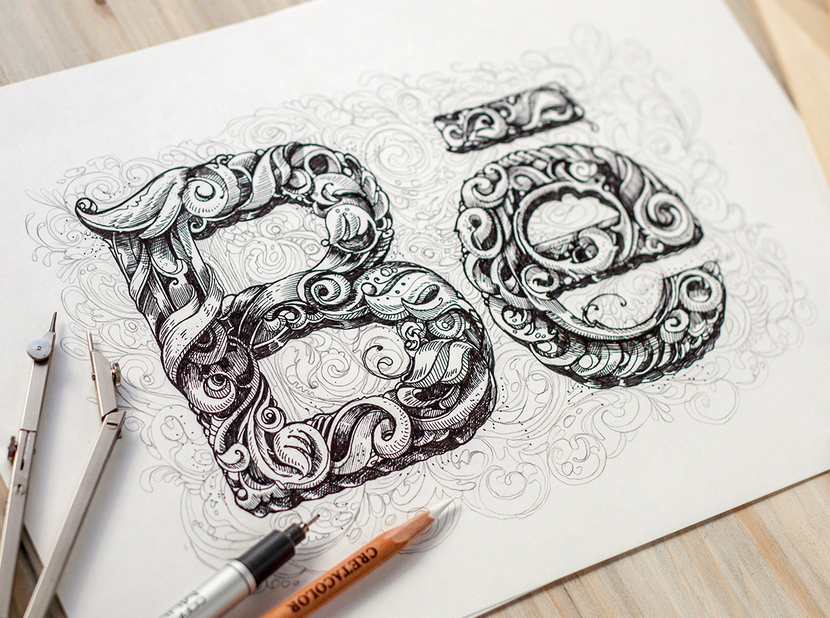 60 Days of Logos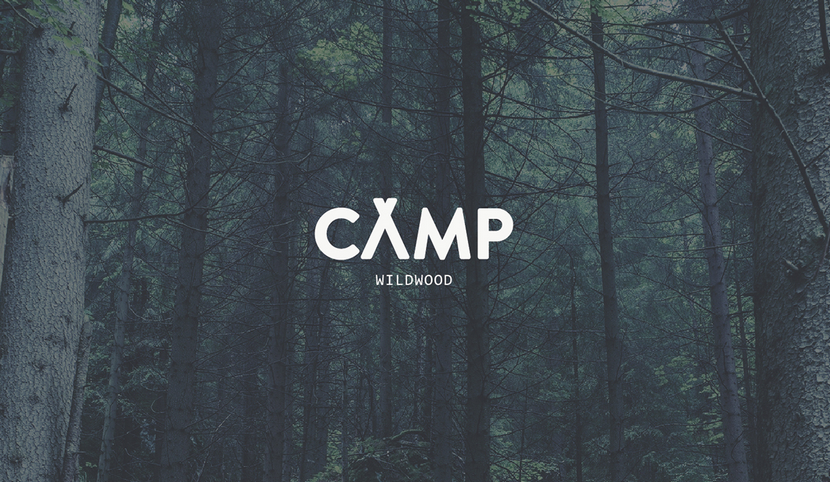 Google Rebranding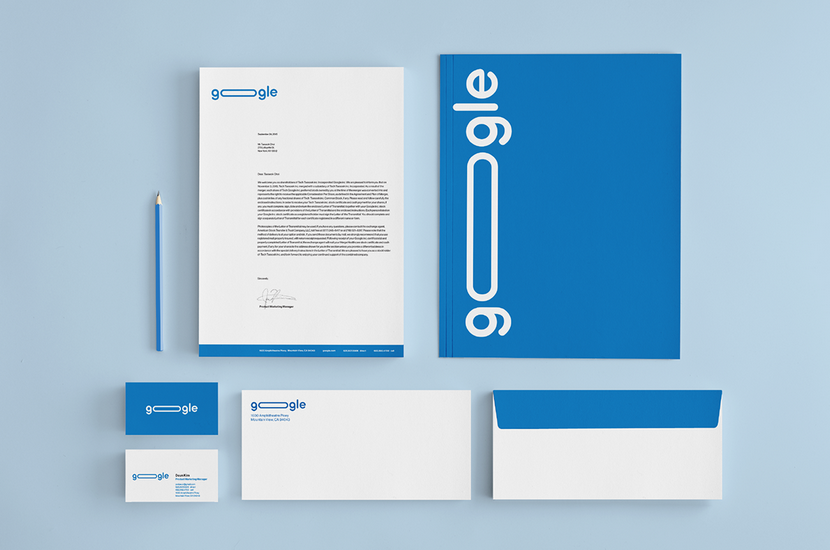 55+ Elements UI Kit
Illustrator Vs Photoshop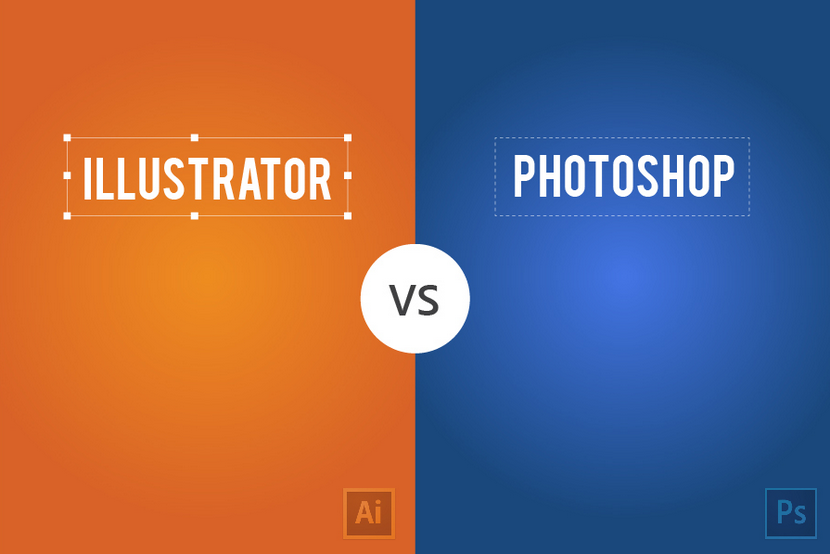 Lombok Typeface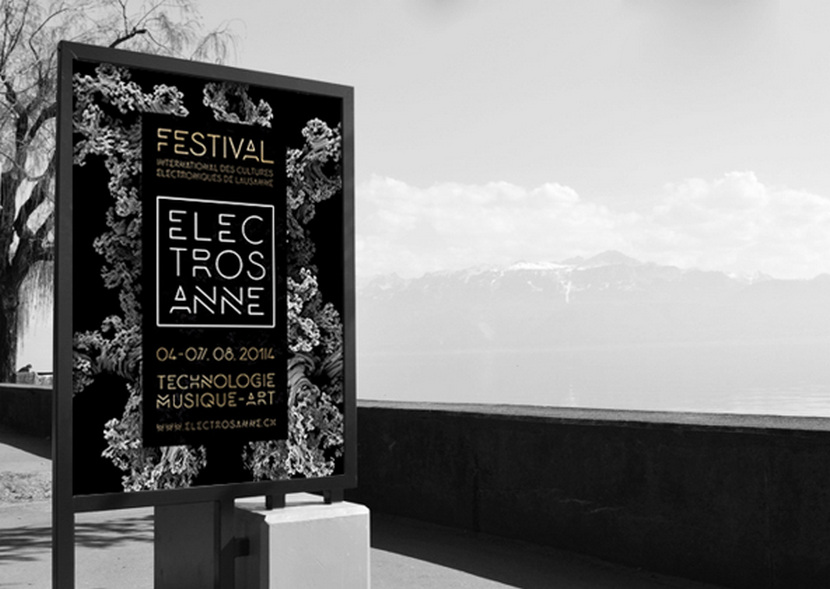 Want more? No problem! Keep track of top design news from around the web with Webdesigner News.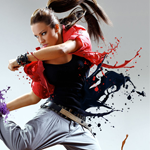 Script fonts have their issues. They can be bold and brash, yet legible. Or they can be beautifully curvaceous, yet a bit tough to decipher. What you need is a font that's "just right." The perfect balance between the two is the Gioviale typeface from Laura Worthington.
This gorgeous script font includes 300 swashes, more than 1,000 glyphs, 20 ornaments, 20 discretionary ligatures and more! Gioviale is available as both a Desktop font (files delivered in .OTF and .TTF formats) and Web font (supplied as .EOT, .SVG, .TTF, and .WOFF formats). The Desktop version is compatible with both Mac and Windows.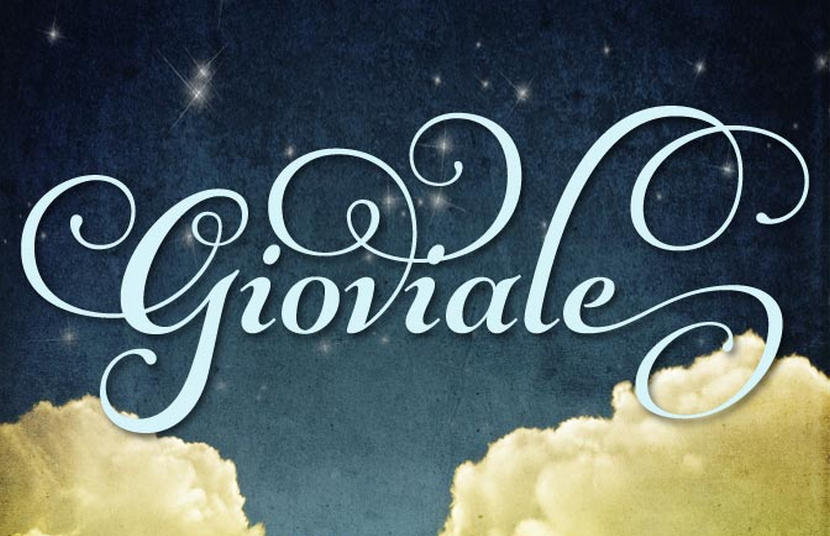 Gioviale normally sells for $37 (for the Desktop version), but for a limited time only, you can get this practical and pretty script font for only $15! That's almost 60% off the regular price! OR get both the Desktop and Web Font versions together for just $22!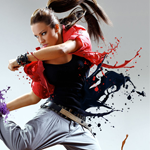 French graphic designer Sébastien DEL GROSSO shows the process of how to place sketches of his photos on his photos with Photoshop. Sébastien DEL GROSSO uses photos taken with natural light, referring to drawings whose pencil strokes are fast and nervous to give the impression of a construction.
Then the first step is to keep all images in a square format to reinforce the idea of series and work with layers. The second is to scan and clean the drawings then place them on the foreground, in front of the previous image. The third is to use brush shapes to erase some details on the pictures and reveal the sketch. When presenting of the sketch part in the photo, looking realistic and balanced is necessary. And finally, to use the black in subdued mode and the white in inlay mode to obtain better results.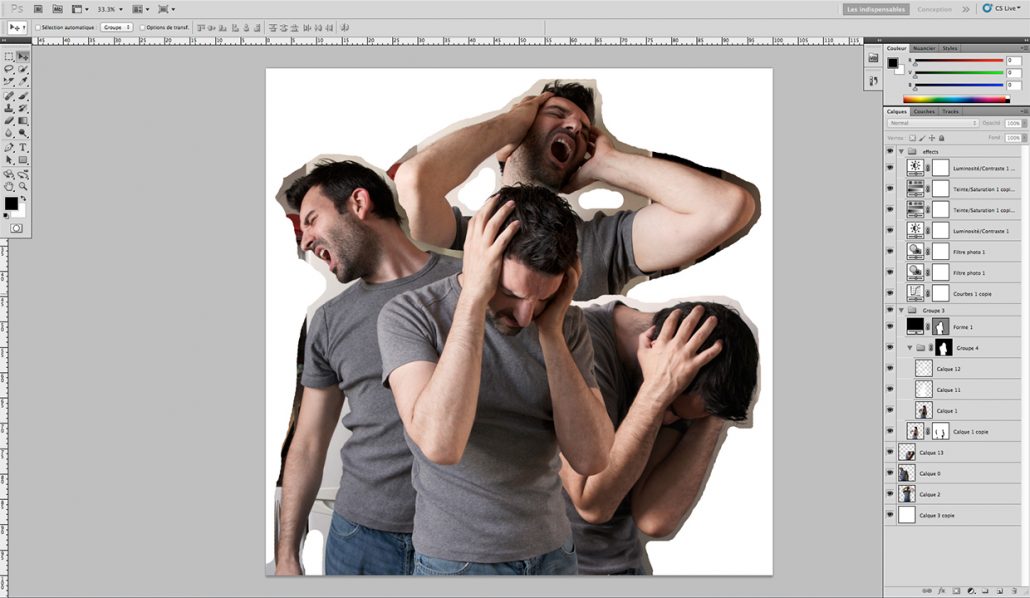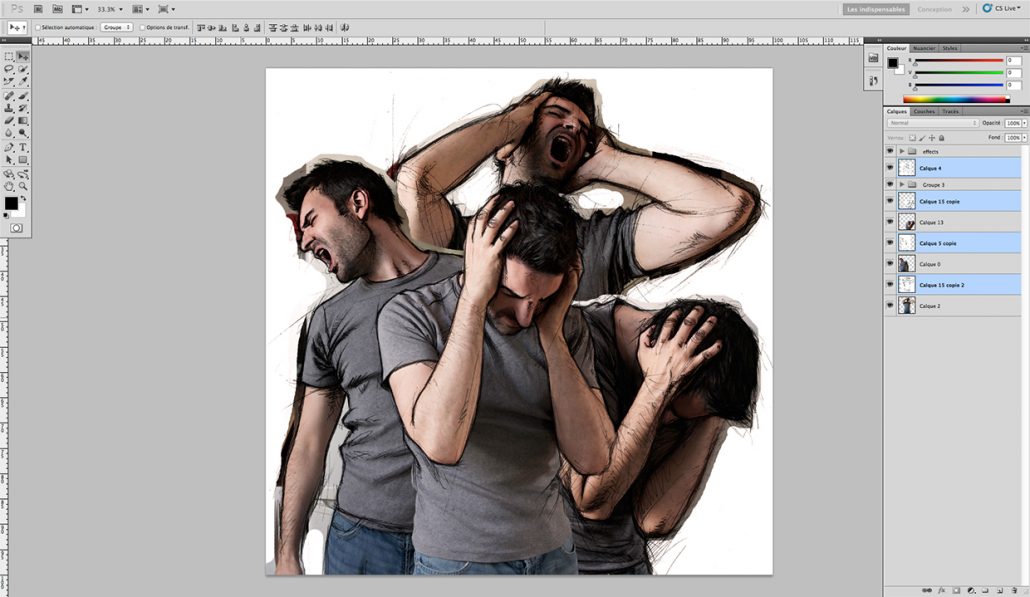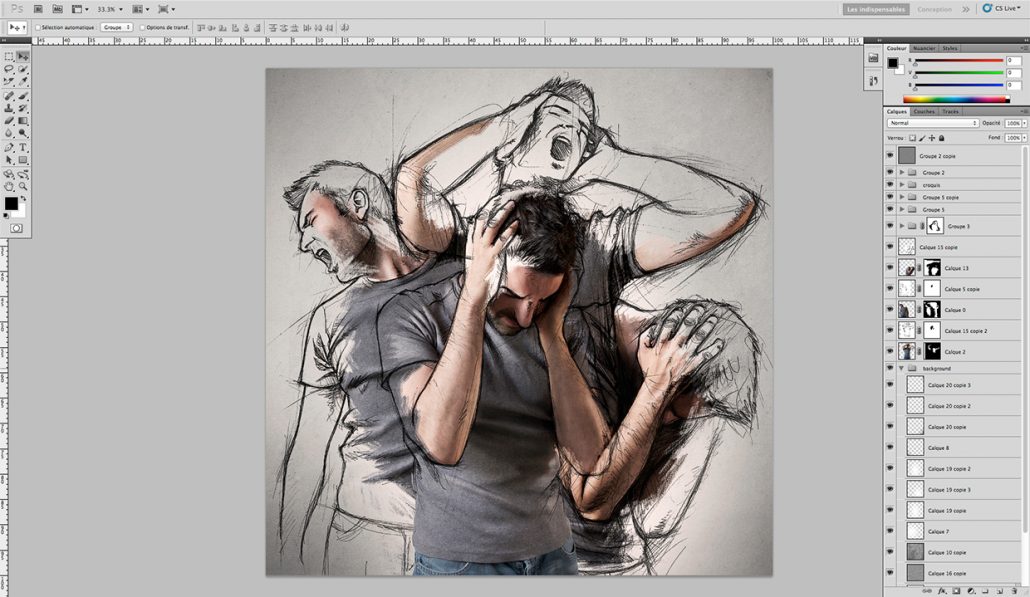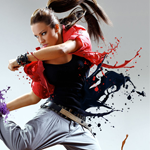 This digital painting was created by Germany creative director or illustrator Martin Grohs. Actually it is a wallpaper, titled as "Dissolution". It portrays one vision, one space-lady with melting space suit disappearing before a hot exploding plant. These all reflect the theme "what you take from the earth, you must give back, that is nature's way."
This wallpaper was made to celebrate 25 years of photoshop. The greatness of photoshop is it can present imagination to us or we can just have imaginations. While one fantastic uniqueness of this wallpaper is that it is dynamic, which shows audience a gradual progress of dissolution. Space-lady's changing space suit, the color-changing space and the plant embody the theme of dissolution, presenting a coming explosion. And at the end of the process ,the word "dissolution" perfectly appears on the screen. This is really a piece of super-inspiring work.
Choose resolution : 2560 x 1440 . 1920 x 1200 . 1680 x 1050 . 1440 x 900 . 1280 x 1024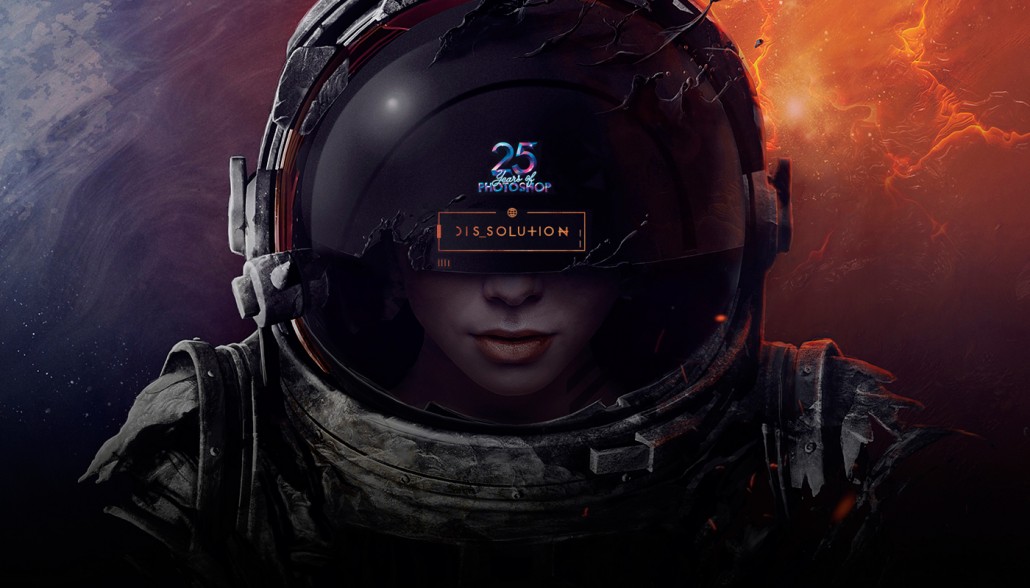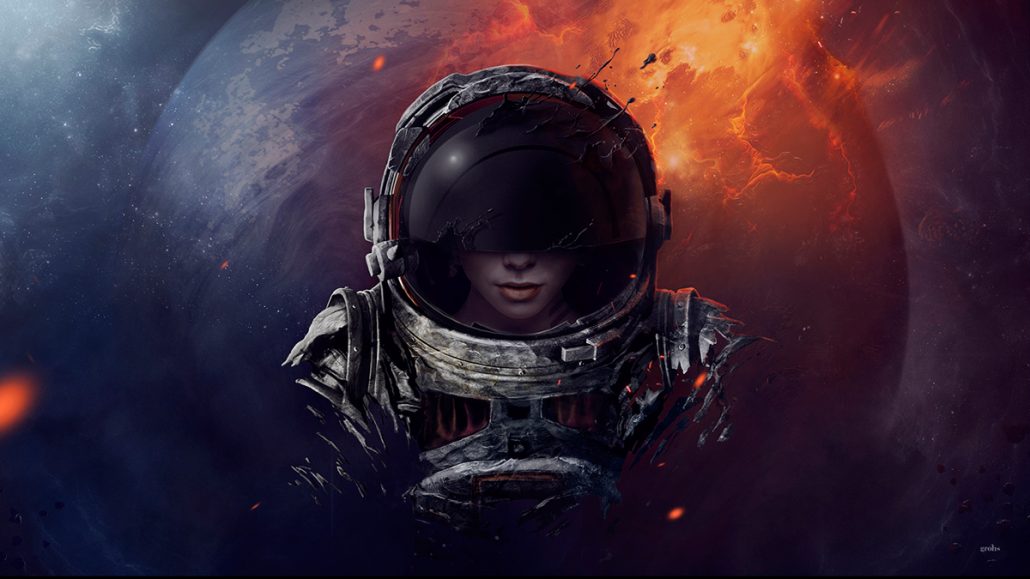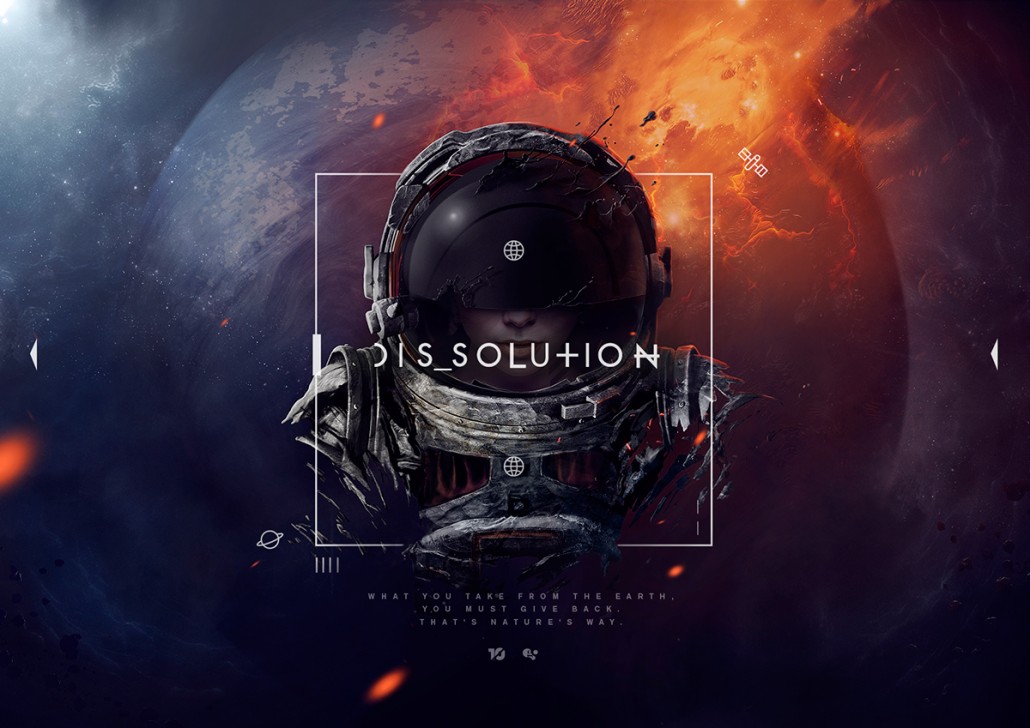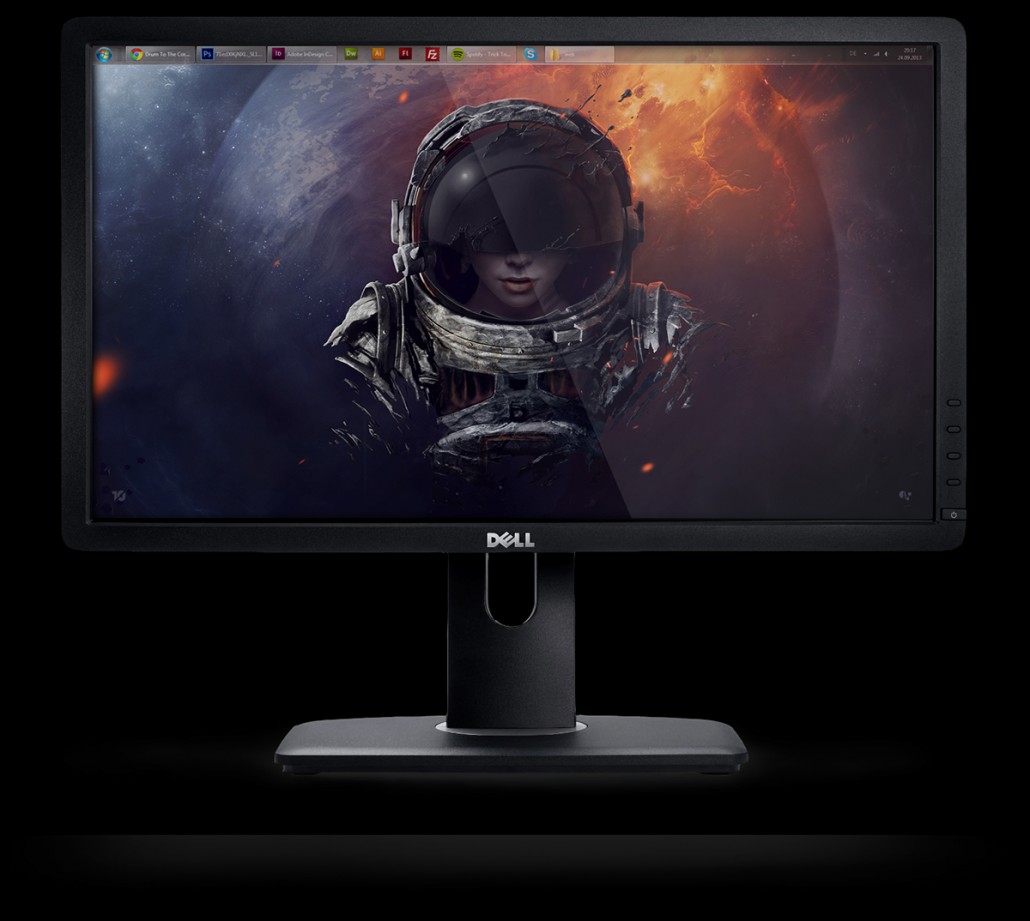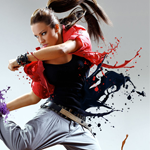 Privacy Policy of PotoshopLady.com
The privacy of our visitors to PhotoshopLady.com is important to us. At PhotoshopLady.com, we recognize that privacy of your personal information is important. Here is information on what types of personal information we receive and collect when you use visit PhotoshopLady.com, and how we safeguard your information. We never sell your personal information to third parties.
Log Files
As with most other websites, we collect and use the data contained in log files. The information in the log files include your IP (internet protocal) address, your ISP (internet service provider, such as AOL or Shaw Cable), the browser you used to visit our site (such as Internet Explorer or Firefox), the time you visited our site and which pages you visited throughout our site.
Cookies and Web Beacons
We do use cookies to store information, such as your personal preferences when you visit our site. This could include only showing you a popup once in your visit, or the ability to login to some of our features, such as forums. We also use third party advertisements on PhotoshopLady.com to support our site. Some of these advertisers may use technology such as cookies and web beacons when they advertise on our site, which will also send these advertisers (such as Google through the Google AdSense program) information including your IP address, your ISP , the browser you used to visit our site, and in some cases, whether you have Flash installed. This is generally used for geotargeting purposes (showing New York real estate ads to someone in New York, for example) or showing certain ads based on specific sites visited (such as showing cooking ads to someone who frequents cooking sites). You can chose to disable or selectively turn off our cookies or third-party cookies in your browser settings, or by managing preferences in programs such as Norton Internet Security. However, this can affect how you are able to interact with our site as well as other websites. This could include the inability to login to services or programs, such as logging into forums or accounts. The privacy of our visitors to PhotoshopLady.com is important to us. At PhotoshopLady.com , we recognize that privacy of your personal information is important. Here is information on what types of personal information we receive and collect when you use visit PhotoshopLady.com , and how we safeguard your information. We never sell your personal information to third parties. Log Files As with most other websites, we collect and use the data contained in log files. The information in the log files include your IP (internet protocal) address, your ISP (internet service provider, such as AOL or Shaw Cable), the browser you used to visit our site (such as Internet Explorer or Firefox), the time you visited our site and which pages you visited throughout our site. Cookies and Web Beacons We do use cookies to store information, such as your personal preferences when you visit our site. This could include only showing you a popup once in your visit, or the ability to login to some of our features, such as forums. We also use third party advertisements on PhotoshopLady.com webto support our site. Some of these advertisers may use technology such as cookies and web beacons when they advertise on our site, which will also send these advertisers (such as Google through the Google AdSense program) information including your IP address, your ISP , the browser you used to visit our site, and in some cases, whether you have Flash installed. This is generally used for geotargeting purposes (showing New York real estate ads to someone in New York, for example) or showing certain ads based on specific sites visited (such as showing cooking ads to someone who frequents cooking sites). You can chose to disable or selectively turn off our cookies or third-party cookies in your browser settings, or by managing preferences in programs such as Norton Internet Security. However, this can affect how you are able to interact with our site as well as other websites. This could include the inability to login to services or programs, such as logging into forums or accounts.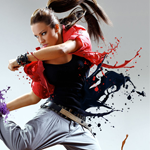 25 Stunning and Creative Photoshopped Ads
As the economy develops, our world has been thick with commercials and advertisements. However, not all the advertisements work as well as what the advertisers thought. Anyway, no one wants to read a boring paragraph of compliment or a long list about the promoted product. It is the creation in the advertisements that can really impress the viewers.
The following are 25 stunning and creative photoshopped ads collected from Creative Ad Awards, which is a new ads collecting website that featured by the most creative ads from the world. Please enjoy it and feel the surprise that the creation brings you.
Action Inside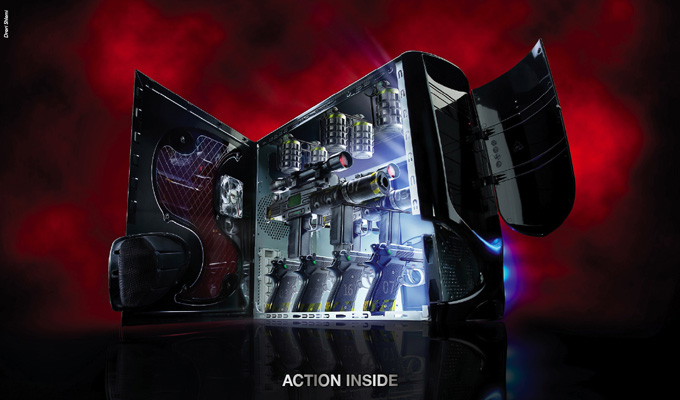 All Day I Dream About Sneakers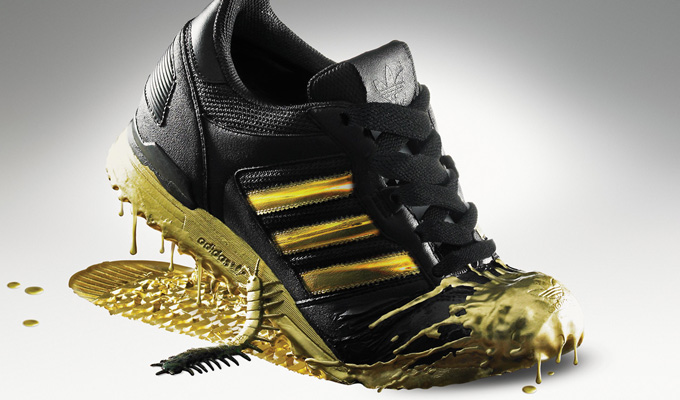 Anywhere
Be Choked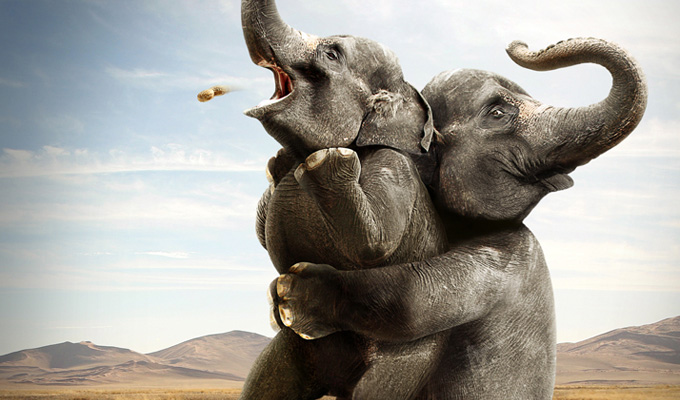 Built for the Concrete Jungle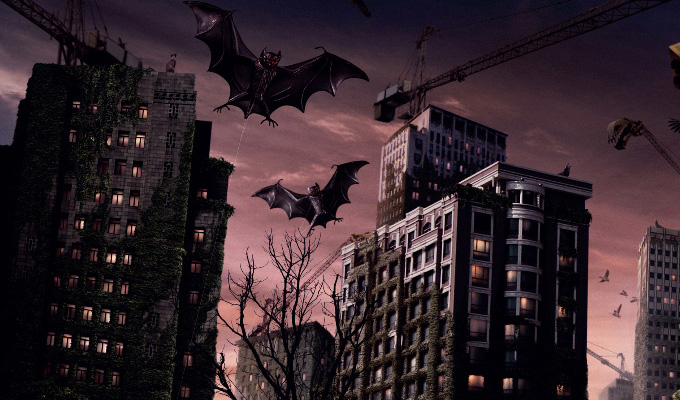 Don't Mess with the Legend
Ultragliss Steam Iron. Faces any Wrinkle.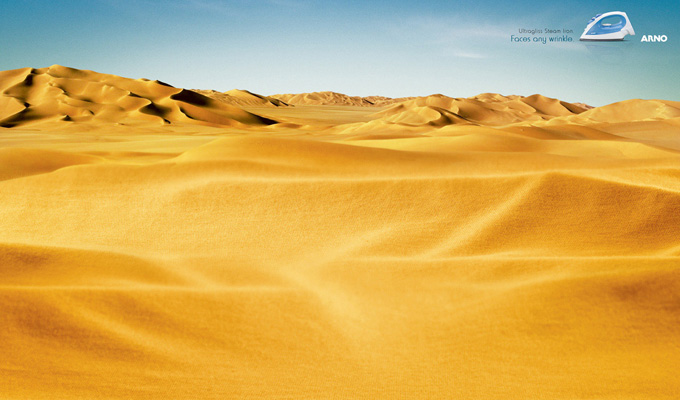 Fiery Party
Frozen Flame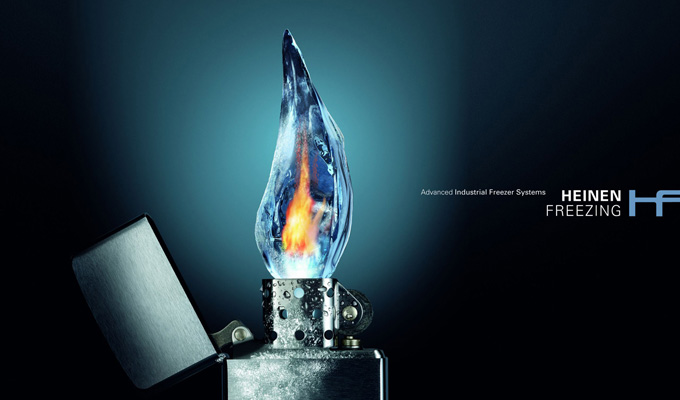 Hole in Lake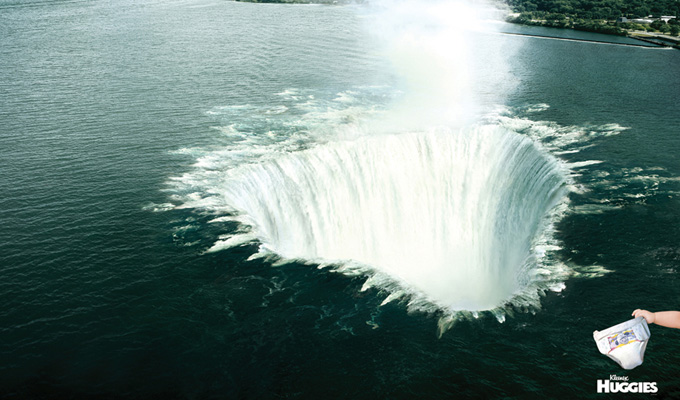 The Natural Enemy of Boredom.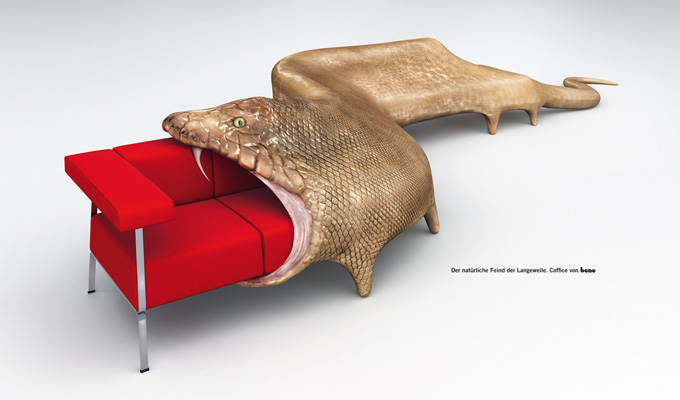 In the Arms of Elements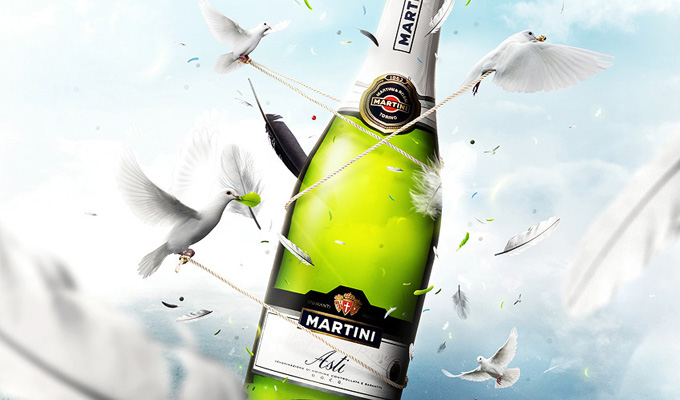 Lion Zebra
Military Jackets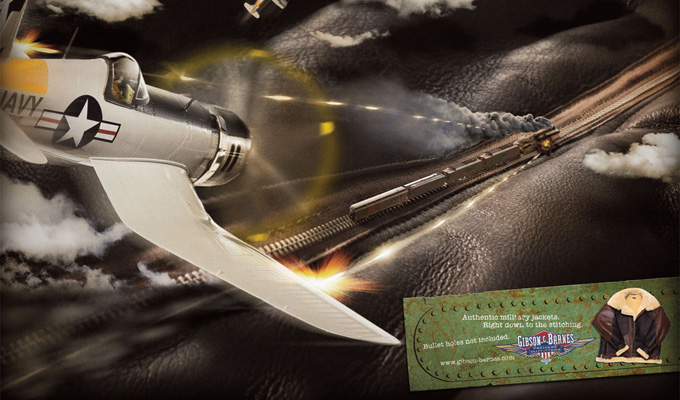 Your walls deserve a paint which will age well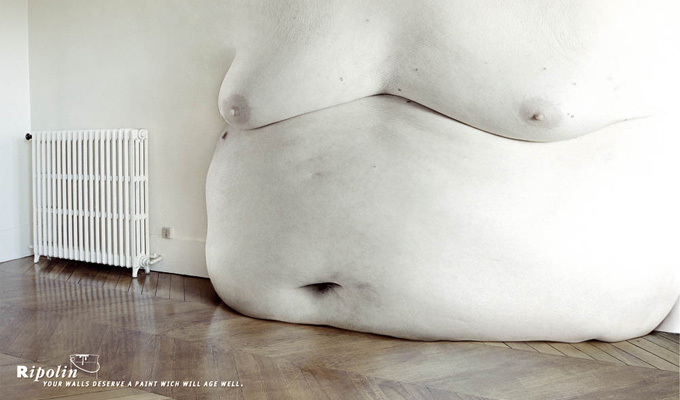 You can't escape genetics
Organic Shampoo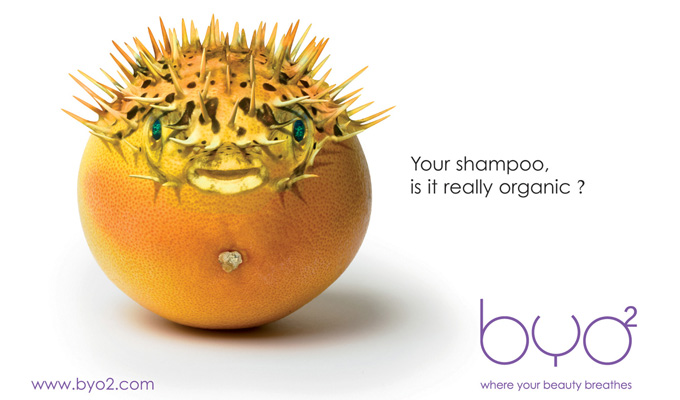 Perfection Has Its Price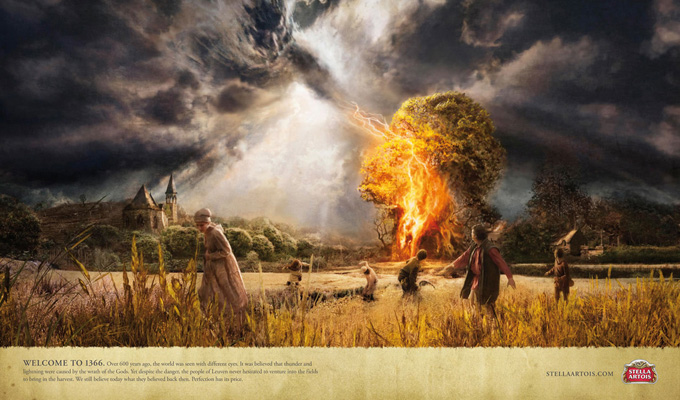 Poor Rabbit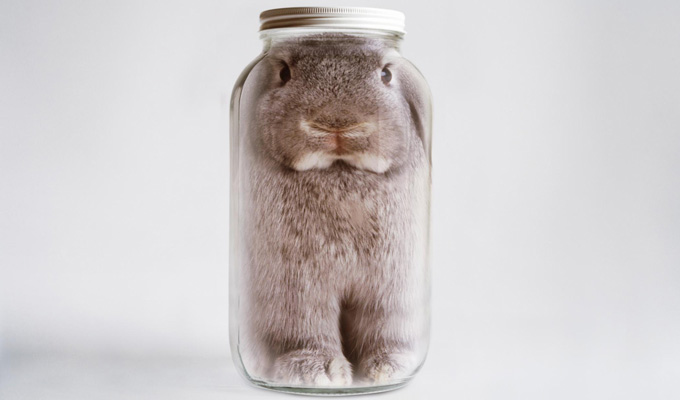 Push the limits of everything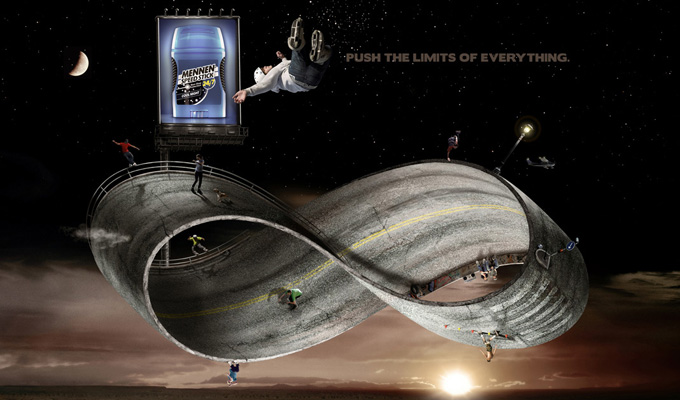 Smoking Hand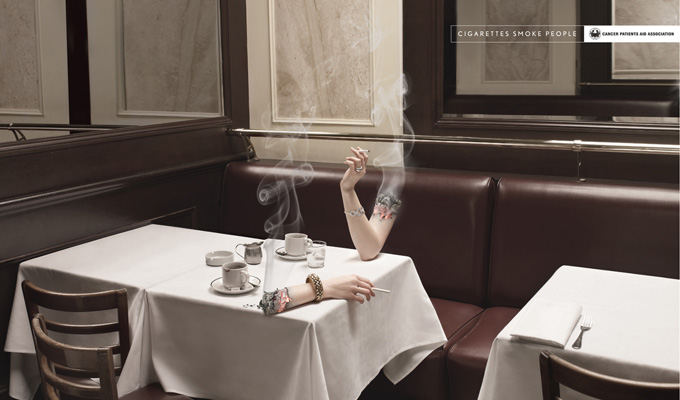 Every city is a mountain
The Gripper
The Insight Story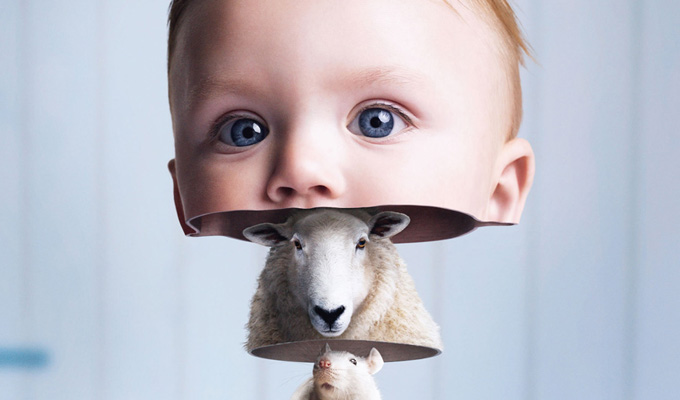 The Pair