Your Favourite Photoshop Tutorials in One Place
Create a Great Sky using Photoshop

- Photoshop is recommended for this tutorial -
You can create whatever whether in your photos using Photoshop. Sky is a main element to background, so few clouds and some lightings would dominate your artworks.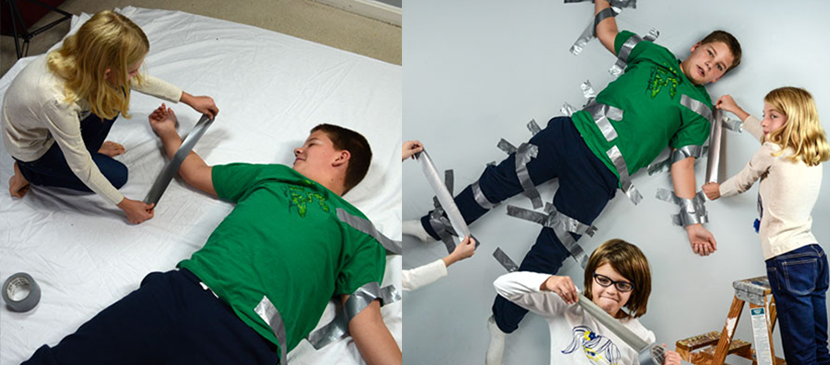 This post is part of a series called Adobe Photoshop for Kids!. And this tutorial is designed to be a team effort between a parent and a child. It's a lot of fun and uses a clever camera angle along with some Photoshop techniques to accomplish the final effect. Enjoy!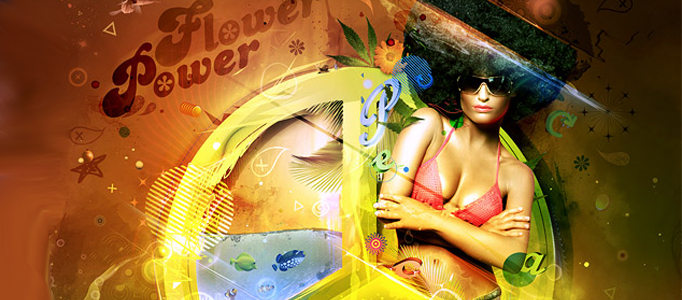 Anything of stuff can be mixed together to form a nice piece of artwork. In this tutorial, you will learn the concept on how to mix different sorts of images, adjust the images color and use different sorts of effects to bring them together.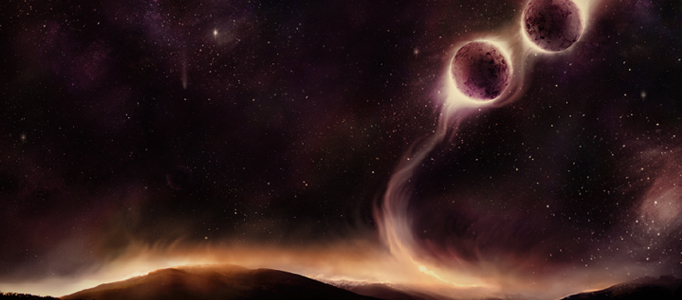 Wonderful objects always need to have nice background to match with. Simple and colorful effect can be used for creating various of natural or scientific backgrounds like this one.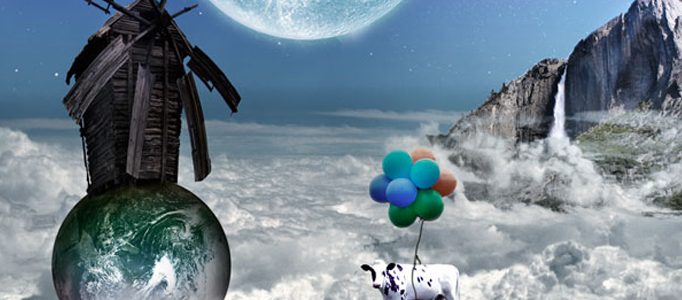 Random images combination can form a nice natural harmony scene. To mix few images together, you have to be familiar with the the color adjustment skills.
This tutorial is going to teach you how to apply multiple layer duplication, transforming and warping of objects. It's basically re-using whatever we have in order to create a solid looking phoenix coupled with flame and light ray effects.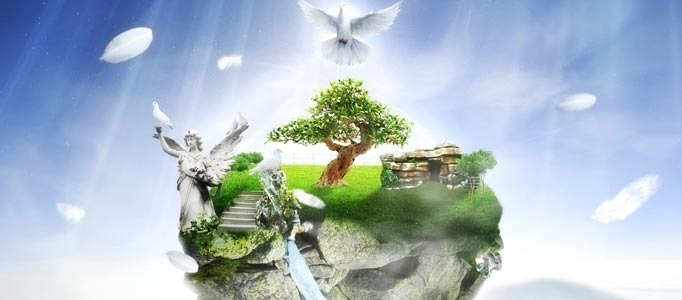 You can use Photoshop to do a lot of art works inclulding photo manipulation. Using this, you can do something extraordinary and bring the legend into life. And this tutorial, it is going to show you how to create a piece of Heaven in Photoshop.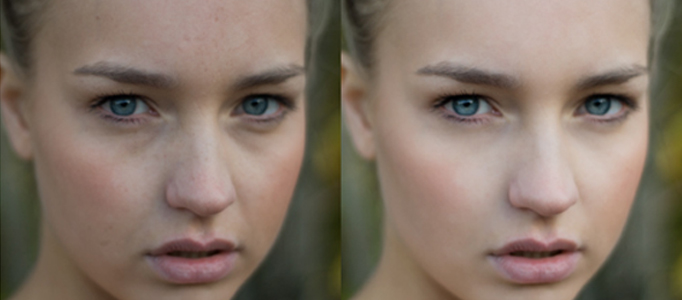 This tutorial is going to teach you to do some retouching effect to your photos. There are many ways to do that, however, you may spend ages to process this. But this tutorial simply show you the skills to achieve.
You may watch lots of preying scene in geographic programme but simple natural preying scenes are difficult to capture. It usually happen in few seconds and disappear. Using photo combination effects, you can mix few photos together and form a nice preying photo.