Your Favourite Photoshop Tutorials in One Place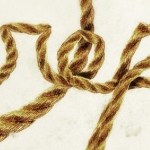 Create a Fabulous Roping Text Effect
Under

- Photoshop is recommended for this tutorial -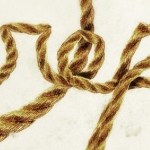 Happy New Year! Photoshop Lady Group would like to say thank you very much to everyone who has been supporting Photoshop Lady in the past and we do hope our contents can inspire and help you with your artwork creation. Some published great tutorials from 2014 have been selected in this article and hope you guys like them. Enjoy!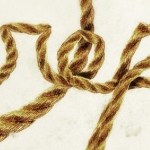 Sometimes, you may find it difficult to look for some of the highest quality photoshop tutorials using search engines. As most of time, almost all tutorials would label themselves to be good, high quality or even the best photoshop tutorial you can find. When searching through all these tutorials, your time is wasted.
In order to save your time, Photoshop Lady has been spending almost a whole year to search for the best photoshop tutorials for you. Eventually, we come up with The 100 Most Popular Photoshop Tutorials of 2009. These are selected from our published tutorials, with over 1 million votes and views from our Photoshop users and readers. Enjoy.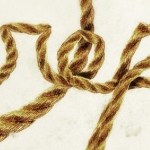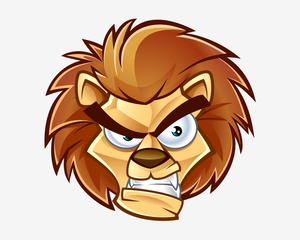 Character & Mascot Logo Design
Andy is a Game Graphic Designer, Illustrator, Mascot Designer. You can get some great Character/Mascot Logo Design for an affordable price.
4 days with 2 revisions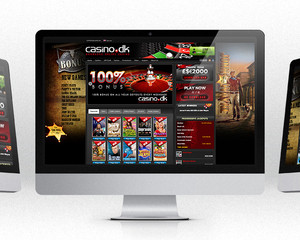 Professional Landing Page Design with SEO
I will design your one page website with an eye for detail and focus on placing the elements in the right place for maximum conversion. I'm sure the end result will be to your satisfaction.
7 days with 5 revisions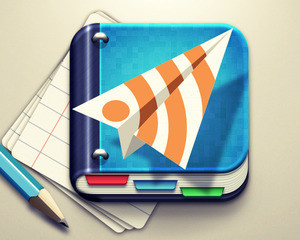 Professional iOS App Icon
I'll help you make an icon for your application gorgeous!I provide high quality designs. It includes 1 PSD file and PNG package with the size 1024, 512, 144, 114, 72, 58, 57, 50, 29px.
4 days with 3 revisions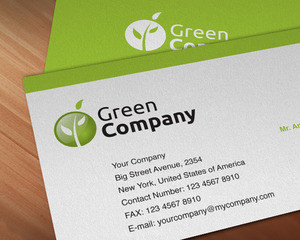 Professional Logo Design + Corporate Identity Manual
You will get Vector logo in Ai, EPS, PSD and JPG formats, 4 color versions (full color positive, full color negative, one color positive, one color negative), 8 page Corporate Identity Guide PDF (usage guidelines, CMYK/RGB colors, Typography, etc).
3 days with 2 revisions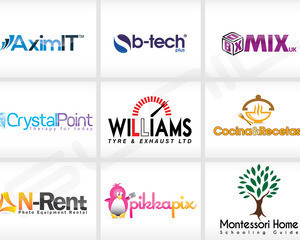 Professional Logo Design
You will get 3 concepts of logos, Set revisions on selected logo, 100% vector logo scalable to any size without loosing resolution, Different file formats for web and print use such as .ai, .eps, .psd, .pdf, jpg, transparent .png
1 day with 5 revisions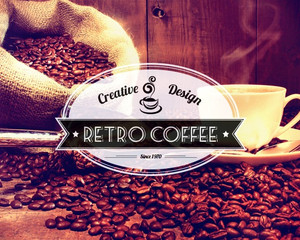 Professional Badges (4 Badges)
You will get 3 concepts of logos, Set revisions on selected logo, 100% vector logo scalable to any size without loosing resolution, Different file formats for web and print use such as .ai, .eps, .psd, .pdf, jpg, transparent .png
4 days with 2 revisions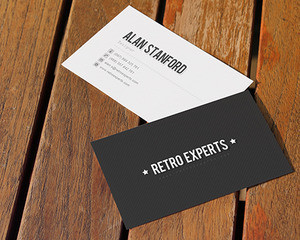 Professional and Unique Business Card Design
You will get a professional, good looking business card, front and back, Ready to print business card! I will provide them in photoshop layered format or any other file format you need.
2 days with 3 revisions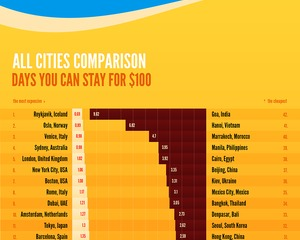 Modern and Clear Infographic
You will get a clean and clear infographics. Everytime build on great font and first look understandable. With your data I provide sketches and after you reconsideration provide a final graphics. I deliver any size of .png and .psd file.
3 days with 2 revisions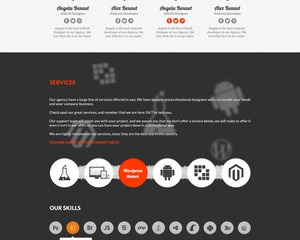 Modern One Page Design
One page website design work i am doing is using 960 grid system format, so the design will be responsive made. Deliverables would be in .psd format and on your request some icons or shapes i use can be done vectorial.
2 days with 4 revisions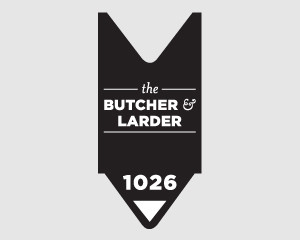 Logo & Brand Identity Design
My process is clean and quick, emails are responded to nearly immediately and revisions are knocked out in no time. Deliverables can be handed off in any file type, but always start in a fully scalable, vector format that can work on everything from a button to a bus.
4 days with 3 revisions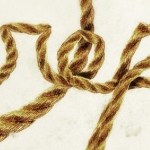 There are many icons on the internet. However, you may find very difficult to look for a high quality one. Sometimes, to enable your design to have better expression, speech icons are very useful.
This nice set of speech icons is deisgned by Vecteezy. It contains numbers of speech icons which can allow you to apply to different scenarios. More importantly, it is completely free for your use. You can download the icons enhance your web presence today. The iconset is in psd, ai and eps for your ease of use.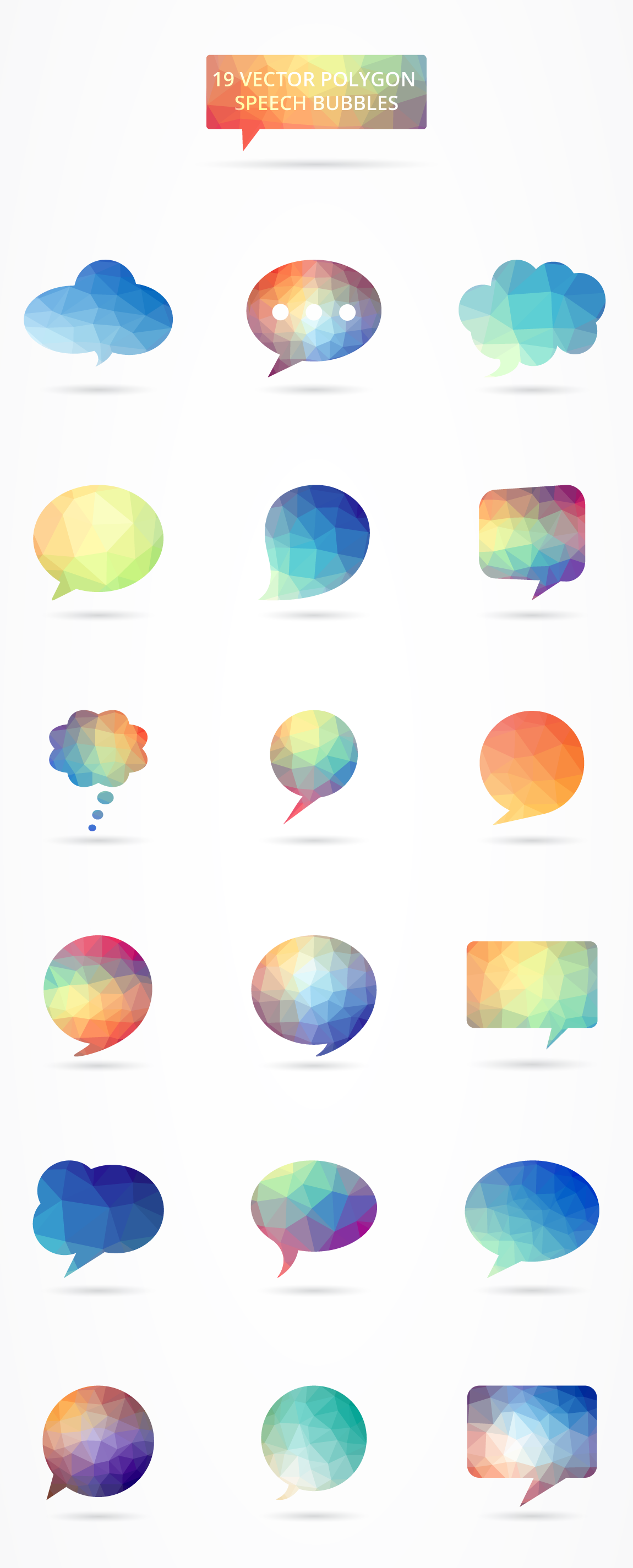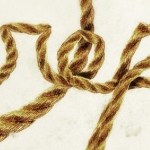 In 1987, Thomas Knoll, a PhD student at the University of Michigan began writing a program on his Macintosh Plus to display grayscale images on a monochrome display. This program, called Display, caught the attention of his brother John Knoll, an Industrial Light & Magic employee, who recommended Thomas turn it into a fully-fledged image editing program. Thomas took a six month break from his studies in 1988 to collaborate with his brother on the program, which had been renamed ImagePro. Later that year, Thomas renamed his program Photoshop.
During this time, John traveled to Silicon Valley and gave a demonstration of the program to engineers at Apple and Russell Brown, art director at Adobe. Both showings were successful, and Adobe decided to purchase the license to distribute in September 1988. While John worked on plug-ins in California, Thomas remained in Ann Arbor writing program code. Photoshop 1.0 was released in 1990 for Macintosh exclusively.
That's the early history of Photoshop. Here we have created The Evolution of Photoshop Infographic, in order to show you the entire history of Photoshop up until now.

About the Author
Dona Collins is an infographic artist, blogger and financial writer at CreditLoan.com. When she is free you can find her on twitter and other times you can find her writing articles for creditloan blog.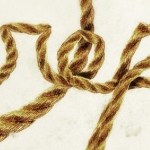 Ukrainian artist Denis Gonchar shows the process of dealing with lion image with Adobe Illustrator. The tutorial shows how does a colorful dimensional lion head appear on the warm sand yellow background. The way is to add color onto the original lion head and deal with details time and time again.
A lion-head profile with light background is a must. The next step is to darken the lion's mane, presenting dimensions, then proceed to add decorative colors to present the artist style of the lion and finally be sure to the deal with the bright color and dark color around the lion head carefully to show light and shadows reflected by the lion head, which is also for dimensional purpose.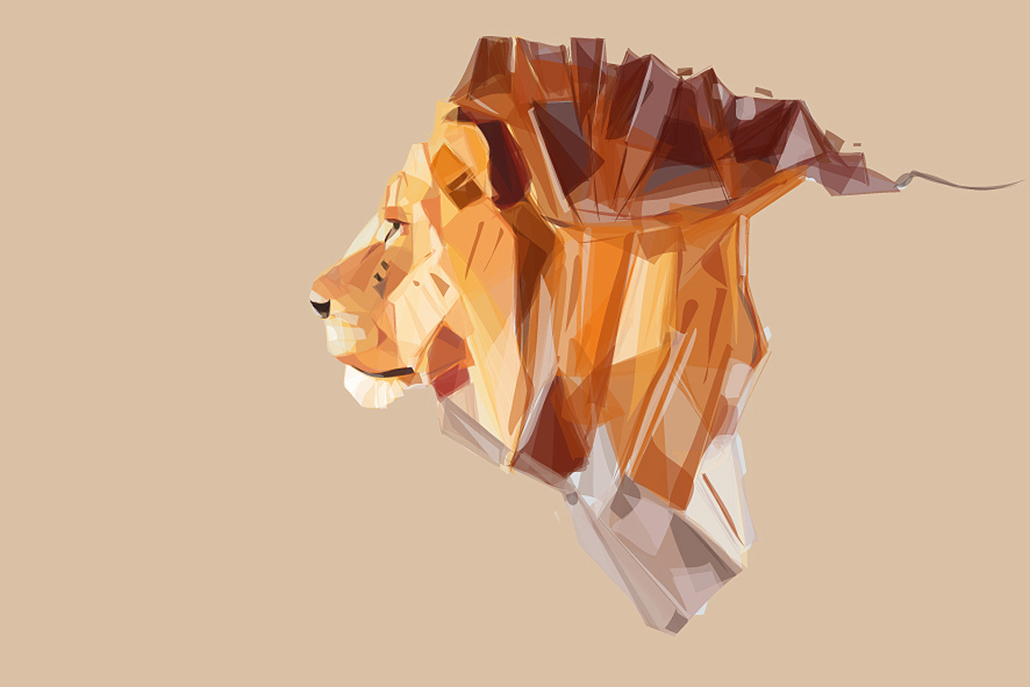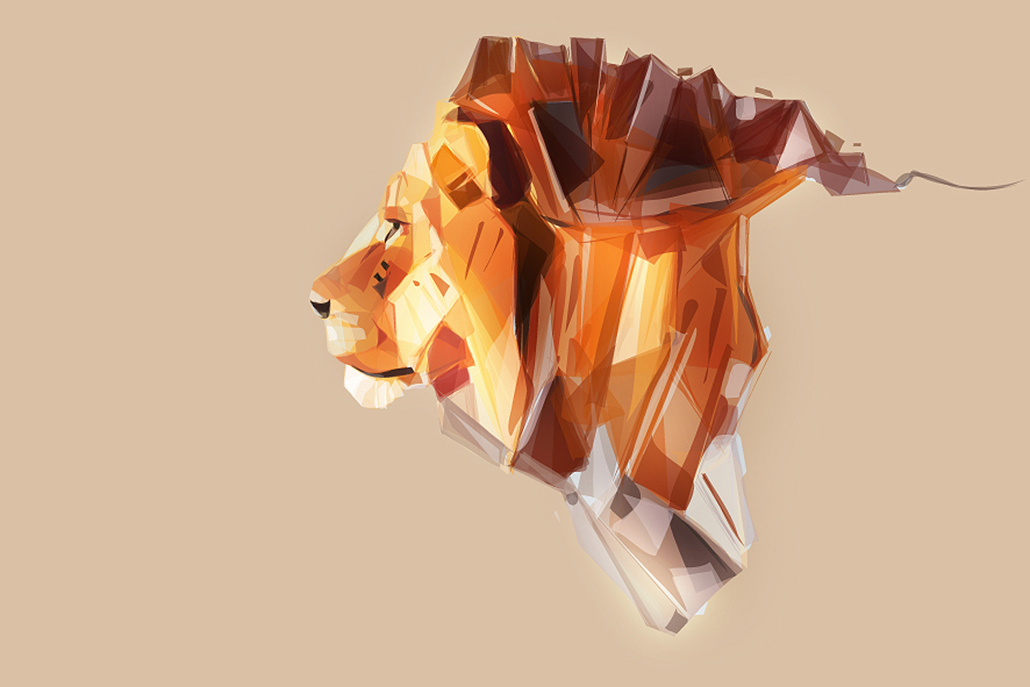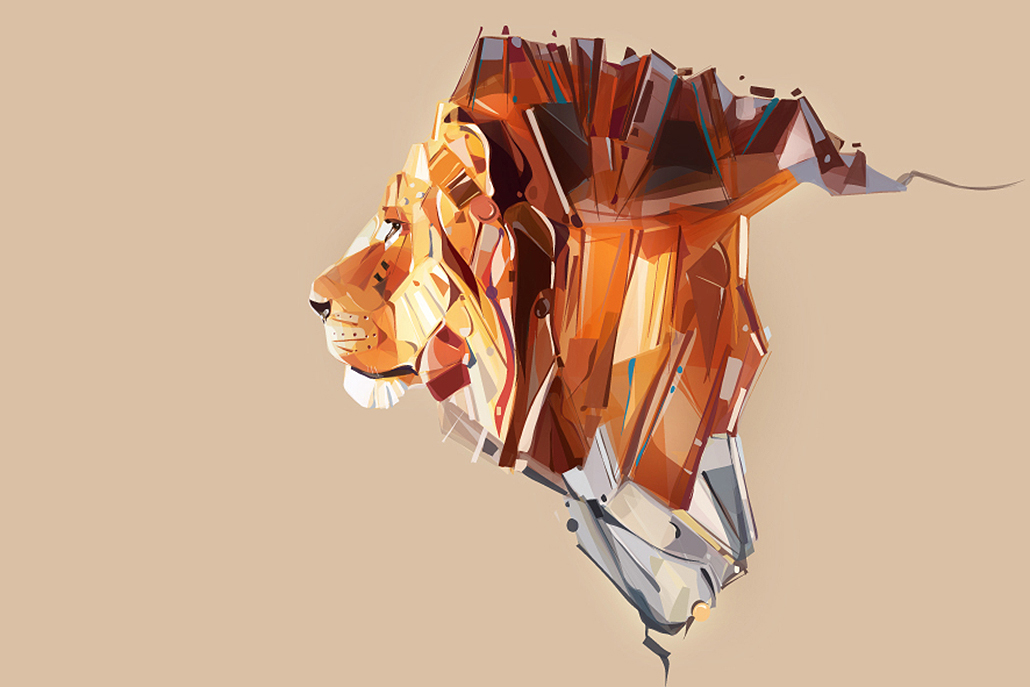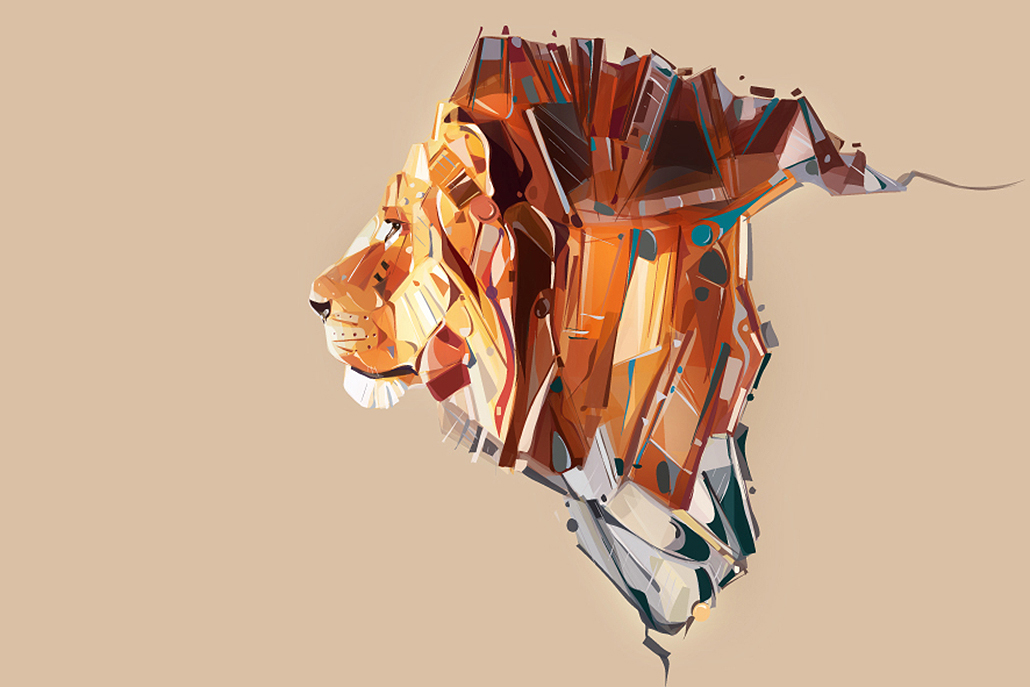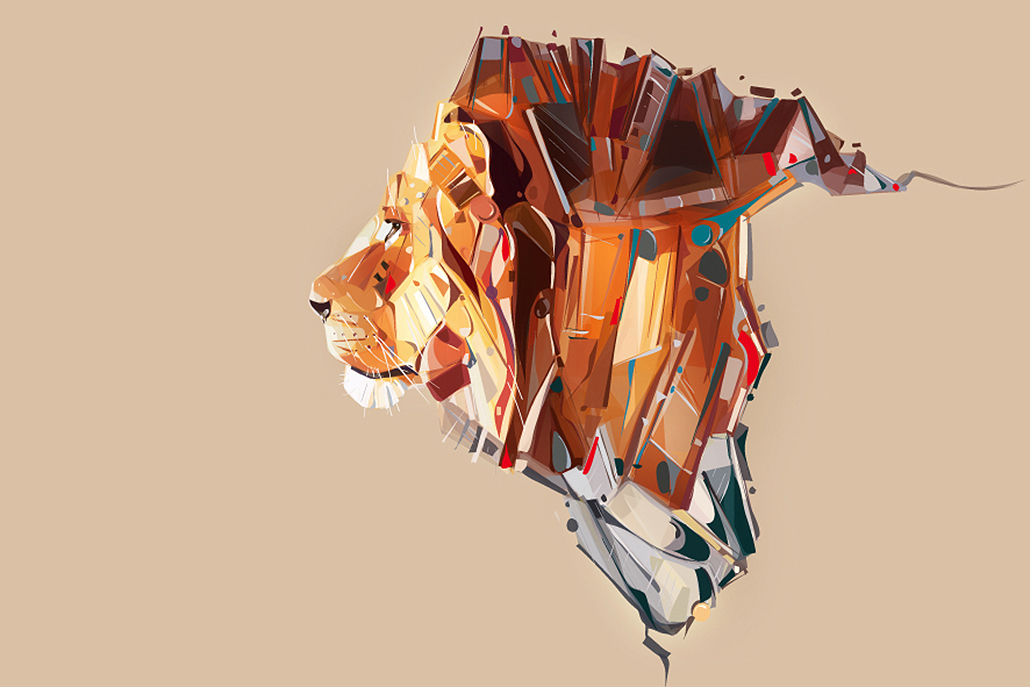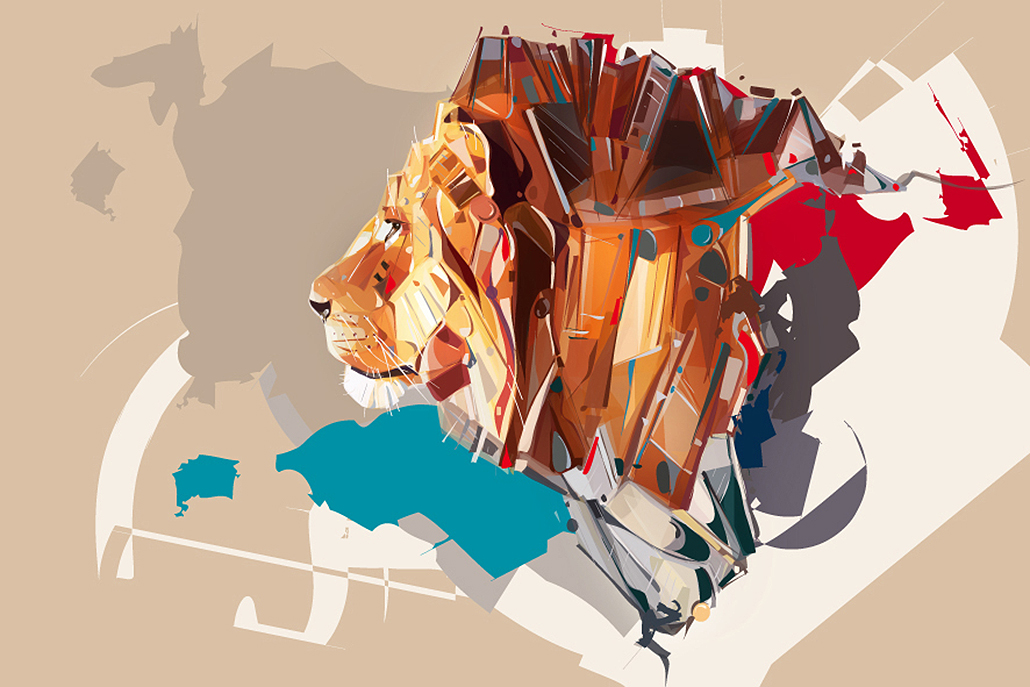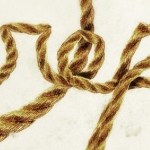 Emi Haze is an Italian digital artist and illustrator who has a strongest passion for art and painting connected to technology. In his works the human being melts with nature and its four elements to give birth to his inner world, ethereal and imaginative, hanging in balance between reality, dream and fantasy. A harmony that bonds man and nature in a perfect way and which unfortunately nowadays seems to be a utopia.
His style is a mix of all these tools, digital art and photography but also various hand-made elements such as scratches, ink marks, acrylic or watercolour stains. For him, everything in every moment has an artistic side, the aesthetics of things, people around him…everything has its own importance, images, textures, sounds, fragrances, his creativity is constantly stimulated.