Your Favourite Photoshop Tutorials in One Place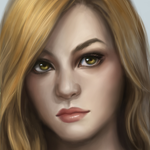 A-Pretty-Lady-Painting-Portrait
Under

- Photoshop is recommended for this tutorial -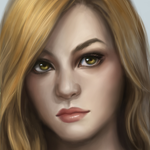 Introduction
Everybody knows the artistic filters in our favorite image editing program, but sometimes the results can appear somewhat artificial. Let me introduce you an alternative tool: PostworkShop that comes in handy when we need an artistic effect for a photo, a 3D render or a vector illustration. First let's see a few sample images: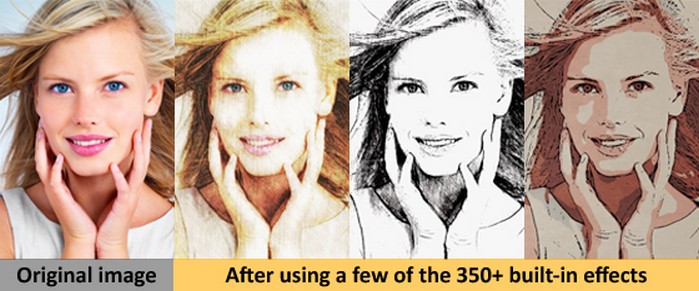 These are just a few possible results among the 350+ artistic styles that you can find in PostworkShop, the artistic image manipulation tool that we are talking about. It costs $99 usd only, which is very affordable!
How it works?
With one simple click you can transform your photo, 2D image or 3D render into an oil painting or watercolor, pastel drawing or pencil sketch, abstract or old-time photograph with the built-in styles.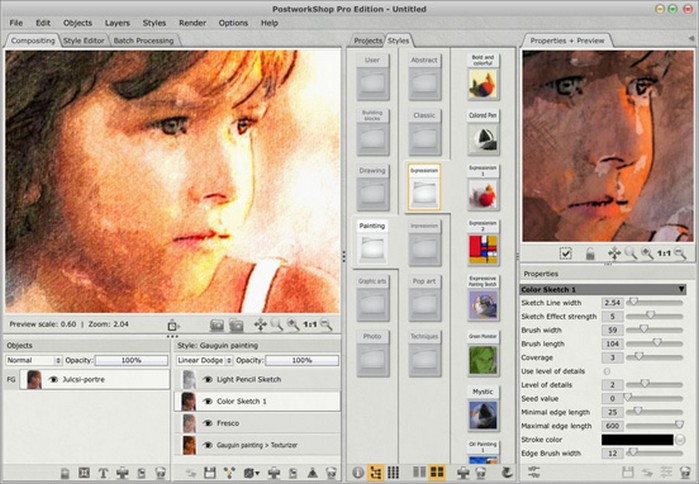 You can also Create your own styles with the Style Editor. Simply drop filters and existing styles into the workspace and build a new, custom filter graph. Just link each filters' output and input pins together to easily create a complex image processing engine that becomes your own custom style!
Currently, PostworkShop is not a Photoshop plug-in, but image exchange is possible through PSD files. The plug-in will be released as a free update in version 2.0, so you can already start to learn and use it.
Conclusion
PostworkShop is really a handy tool for transforming pictures in a lot of different styles. It is easy to learn and to use. We do strongly recommend it. Let's try it out now!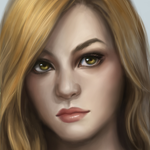 Adam Spizak is senior designer & art director from London, United Kingdom. He has already shown multiple marvelous works created on his own website.
Adam Spizak made this piece of art with photoshop. He shows simple and easy steps here. As for the theme, he explains in his words, "Cold is the water It freezes your already cold mind Already cold, cold mind And death is at your doorstair And it will steal your innocence But it will not steal your substance". He is expressing the connection among coldness, death and fragment of life. Using a shattered mirror effect with the dark blue background, the theme presents itself naturally.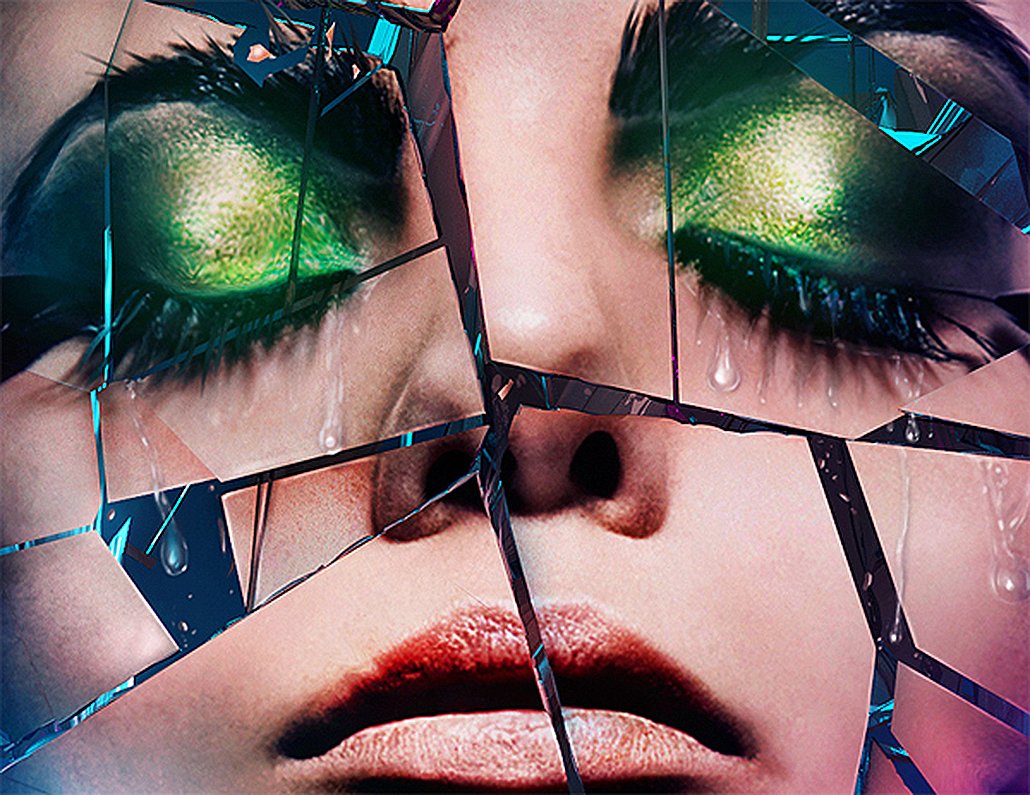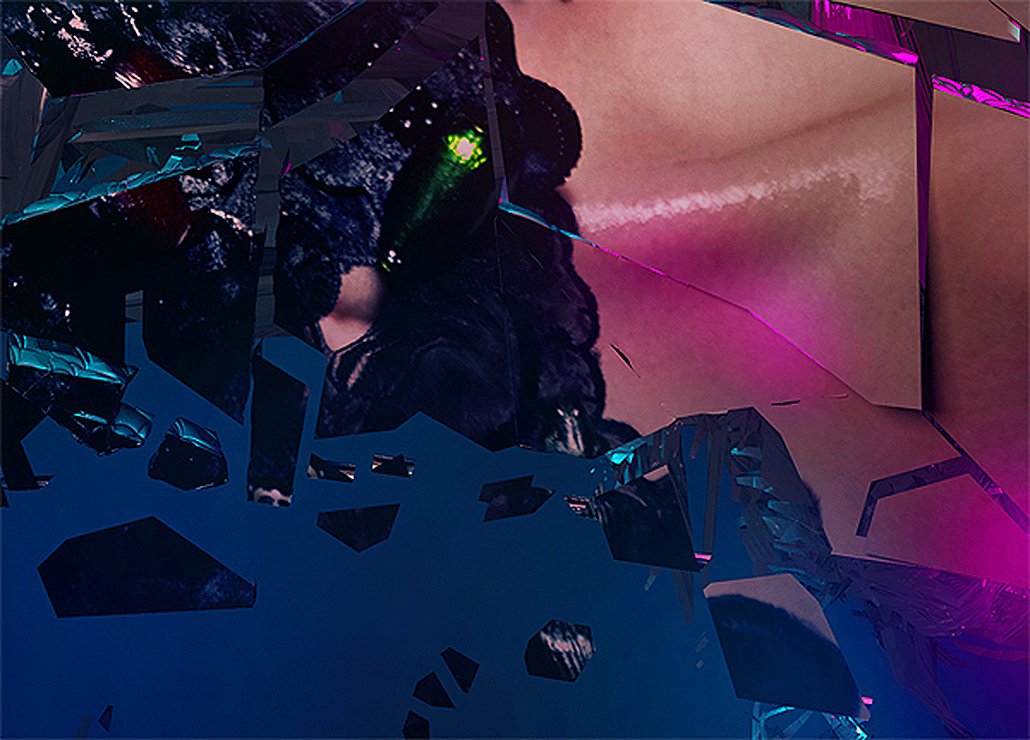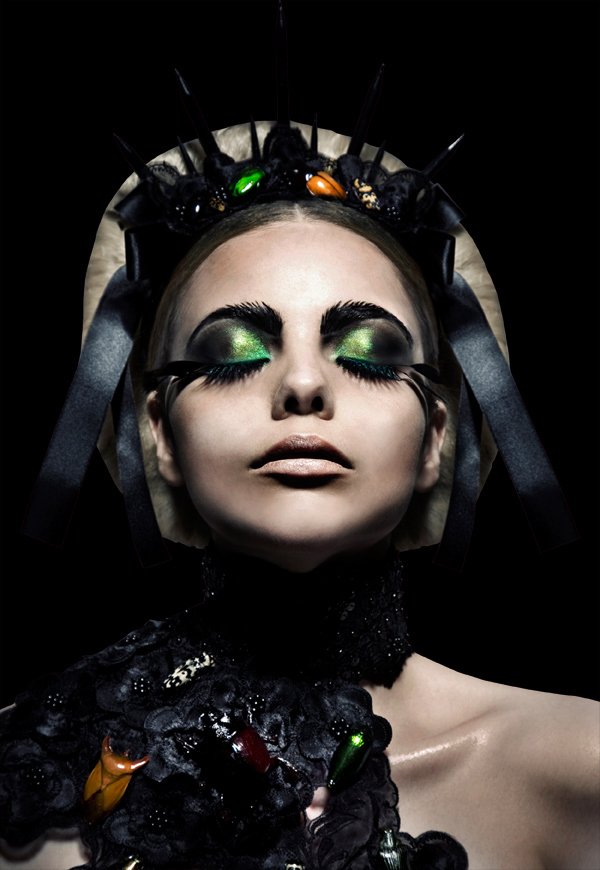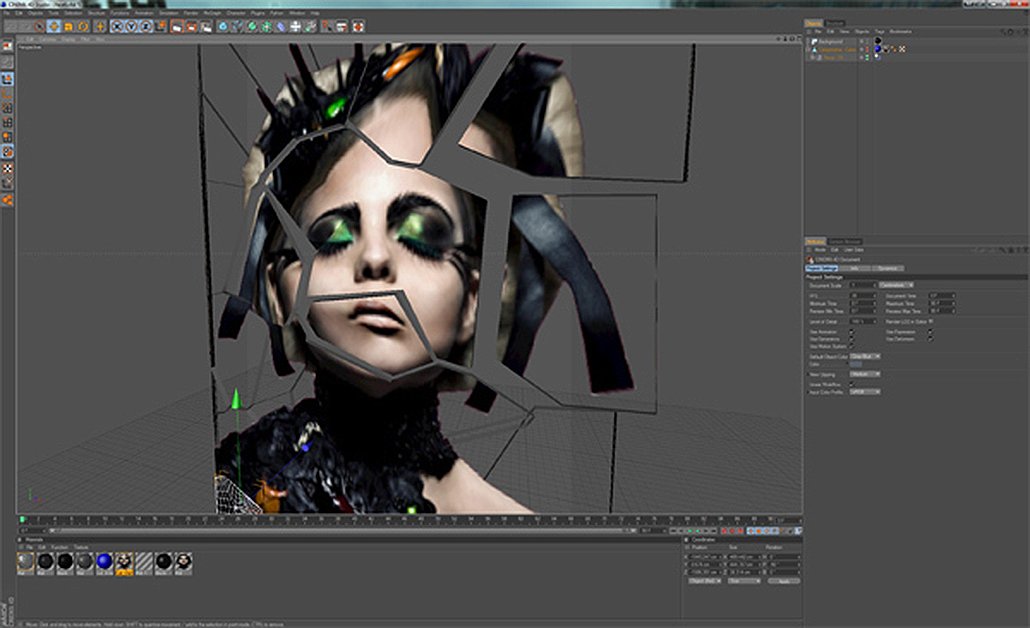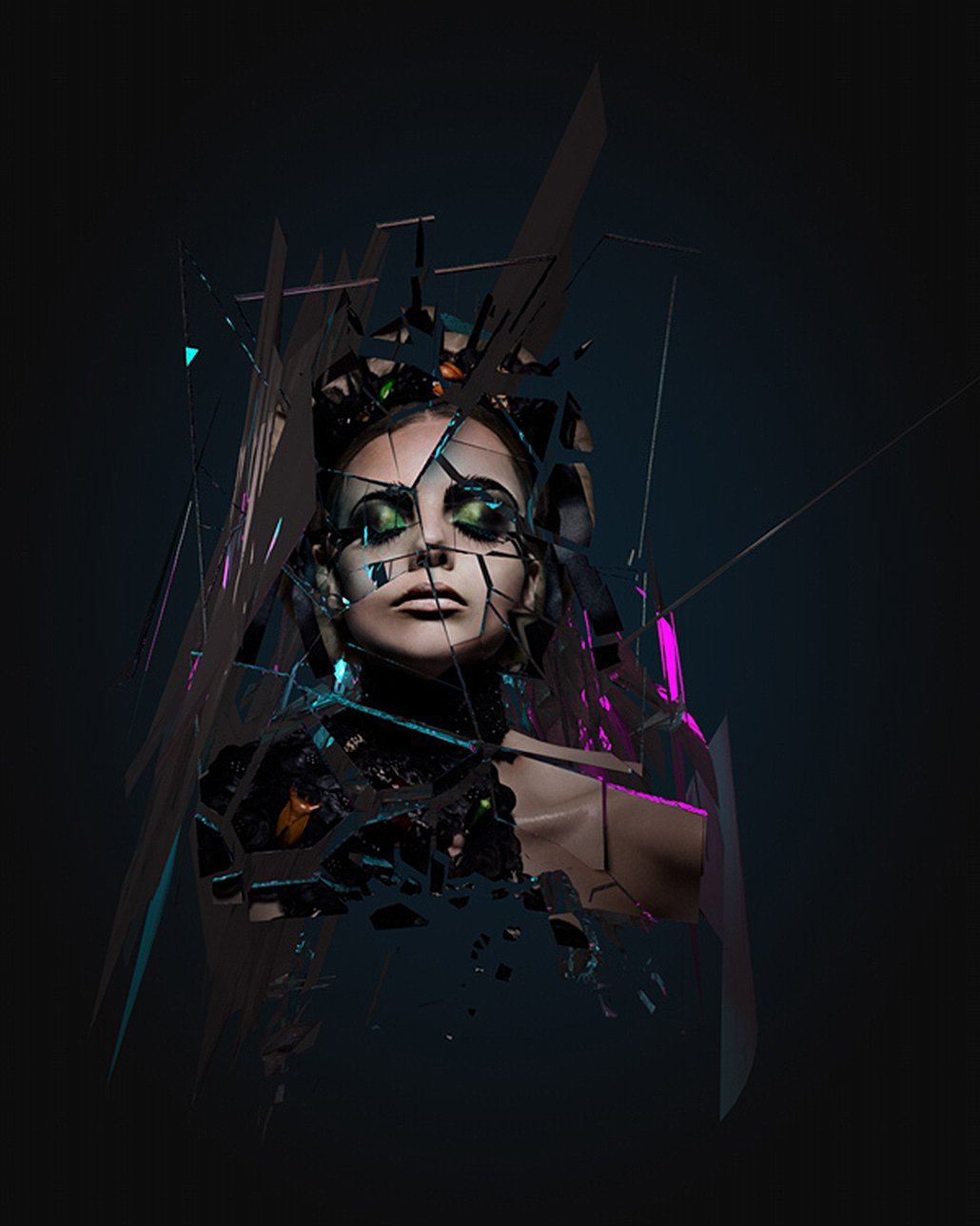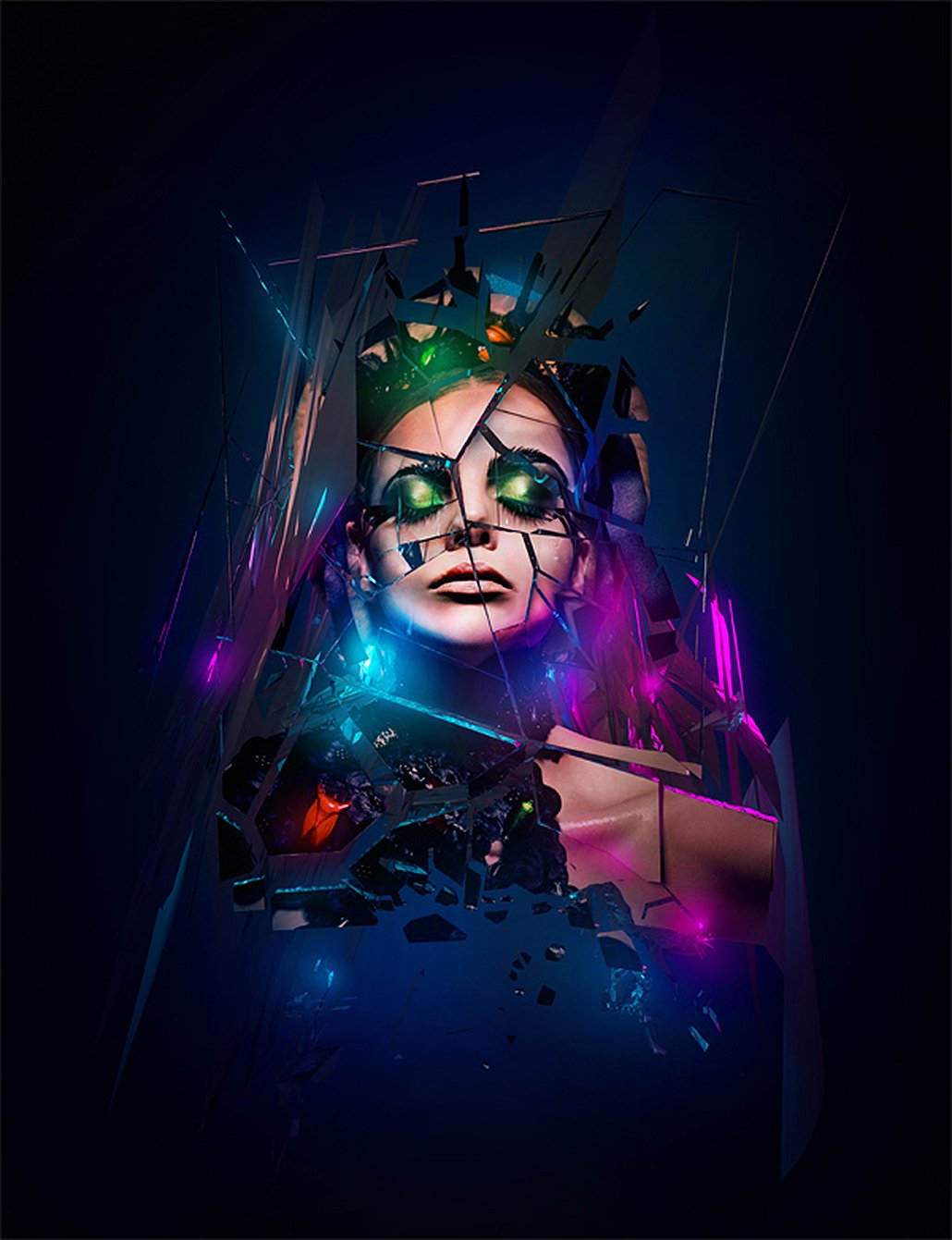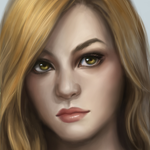 "Low-poly self portrait tutorial" is a Photoshop tutorial created by Brazilian creative director Breno Bitencourt. In this tutorial, Breno Bitencourt will show you how to create a low-poly portrait in illustrator and Photoshop step by step.
The main techniques used here are masks and blending modes, Photoshop's auto contrast, auto colour and auto levelsfunctions. There are also something basic you should know .Working with the best reference photo, choosing the best fragments to combine in a single image, dealing with the time-consuming part of the triangular mesh, firing up illustrator with pen tool, using align panel & vertical align center to deal with details, and adding color.
Watch the Video tutorial below and enjoy today's lesson!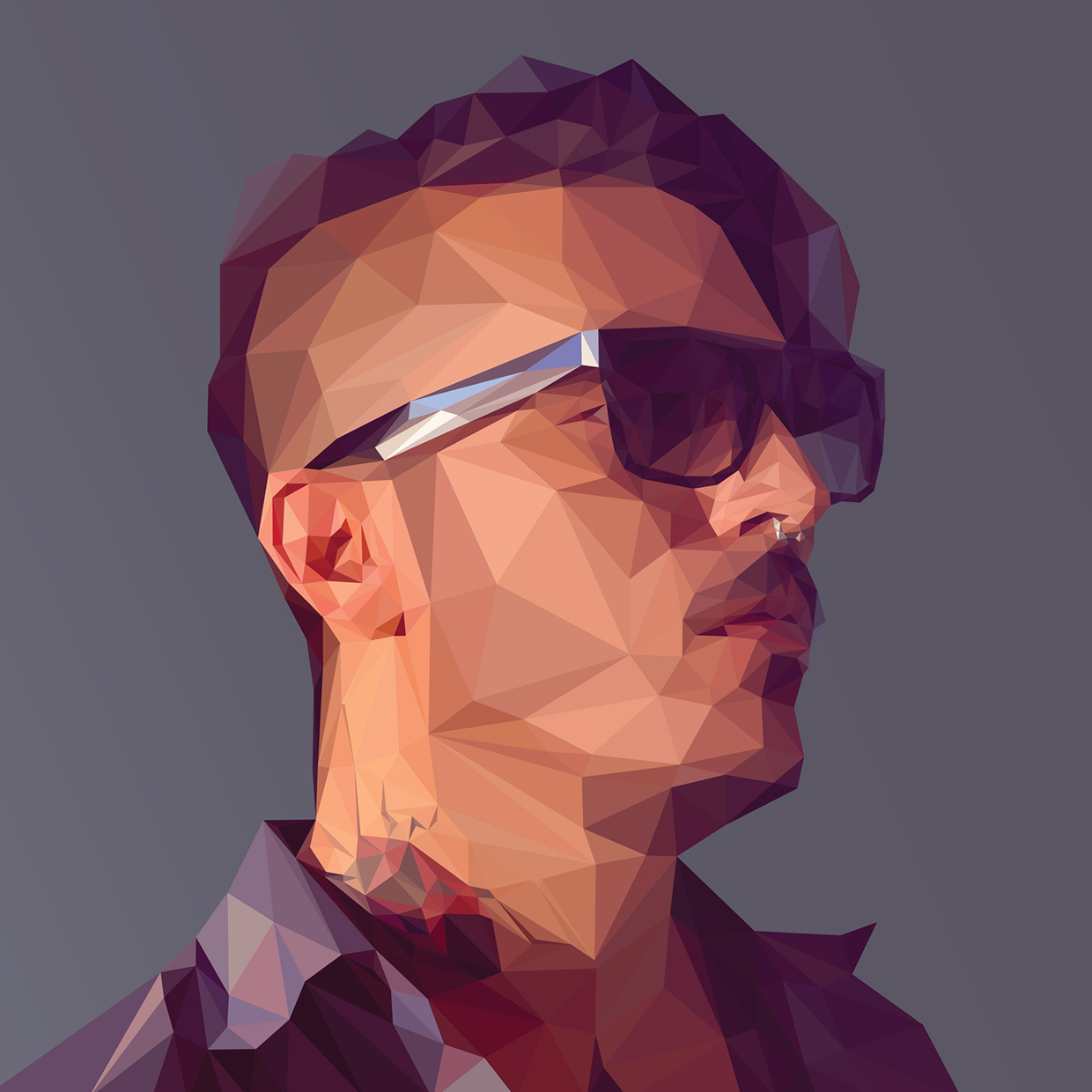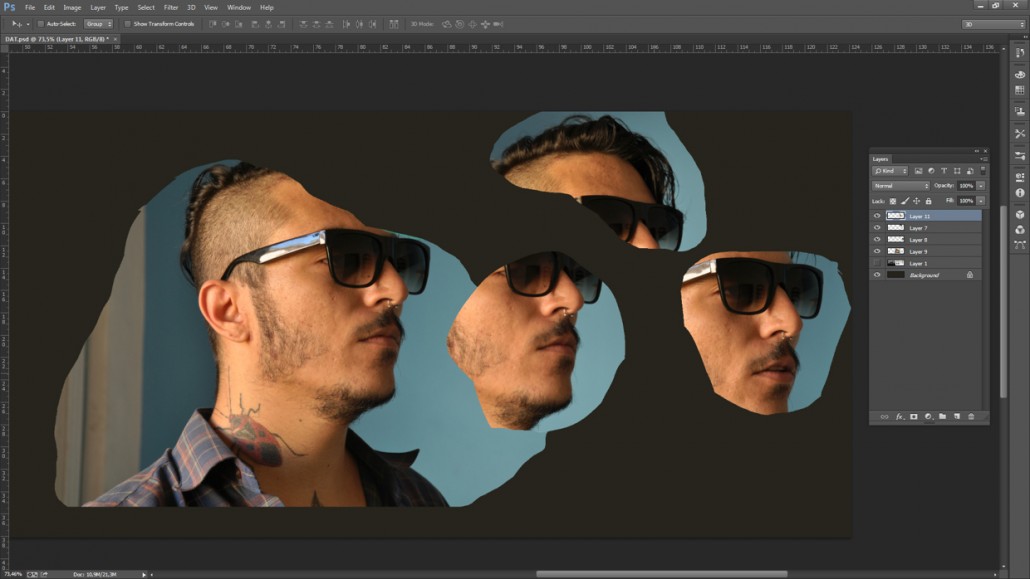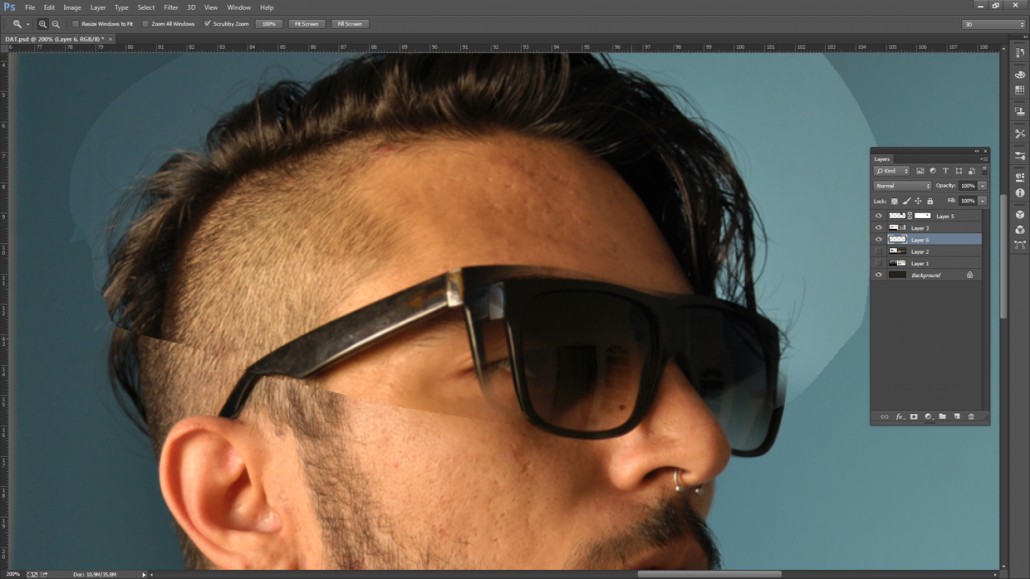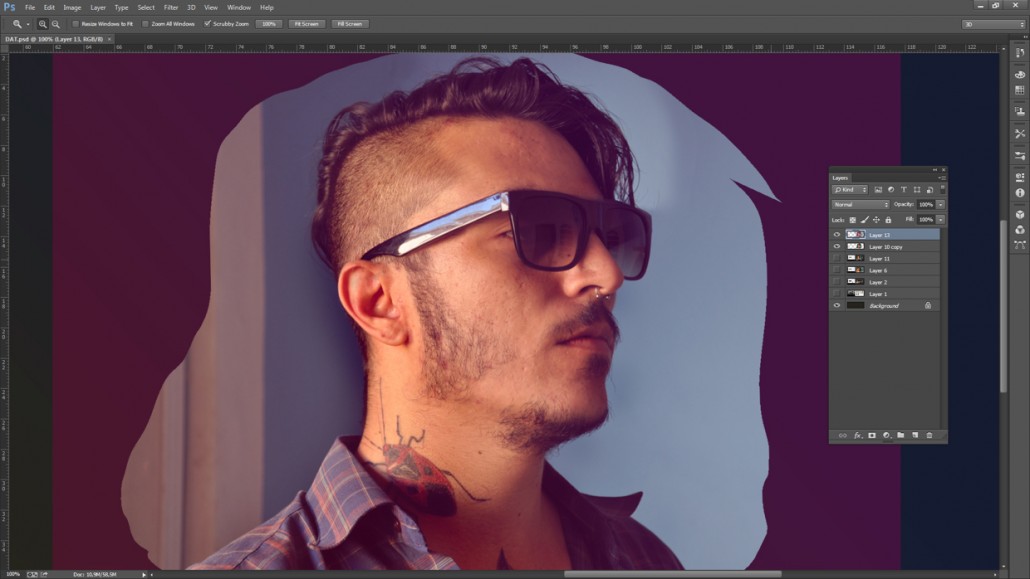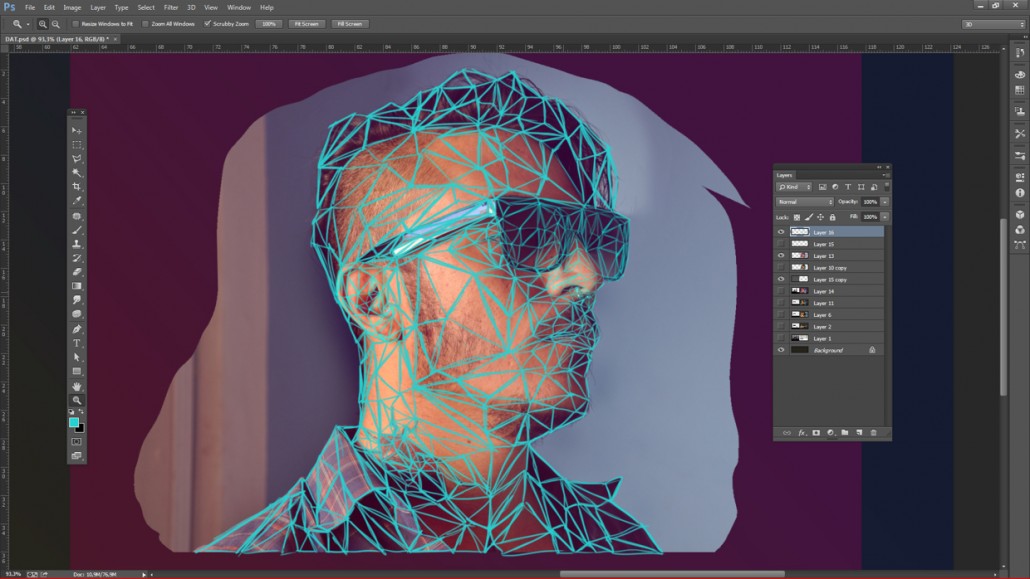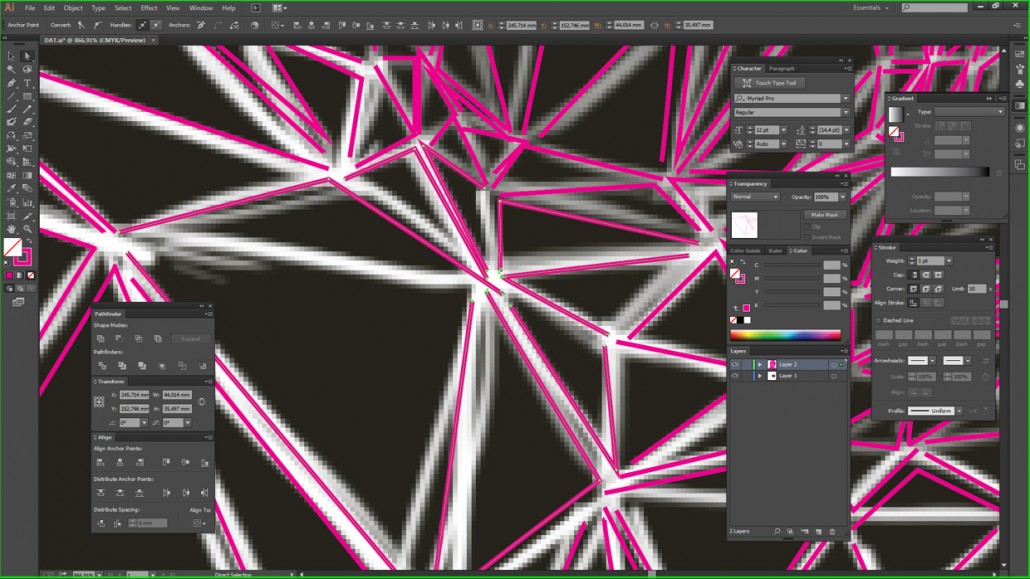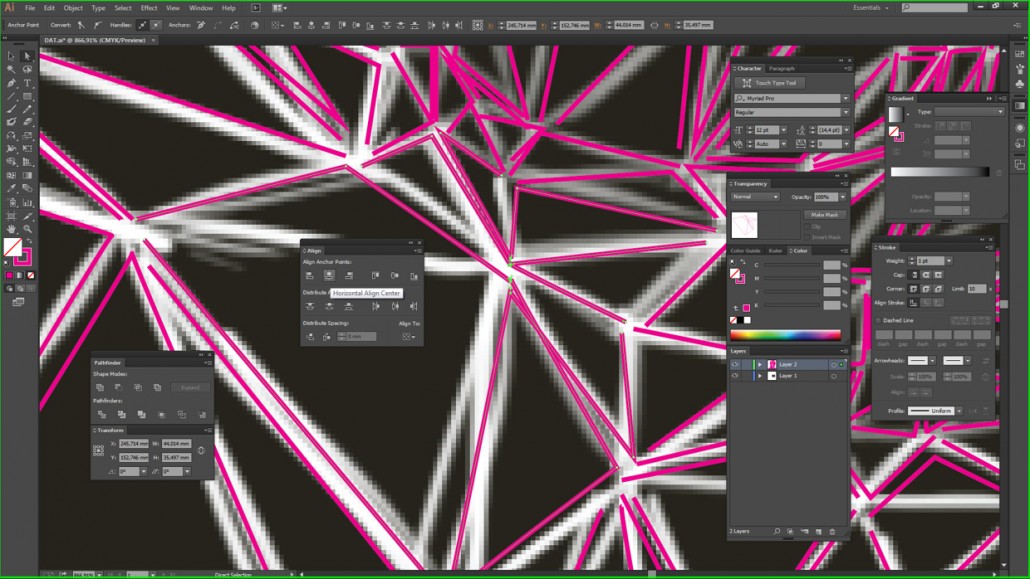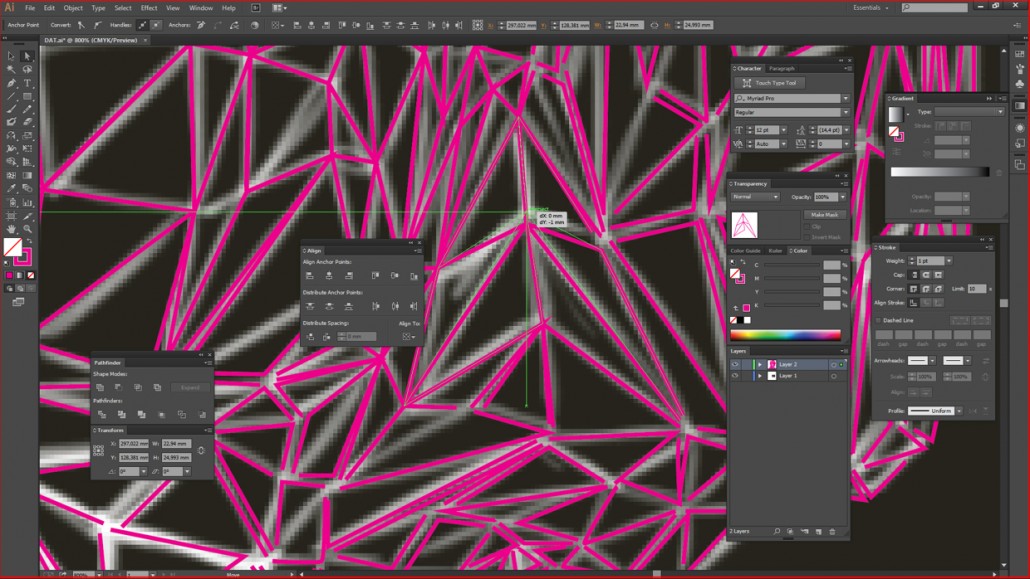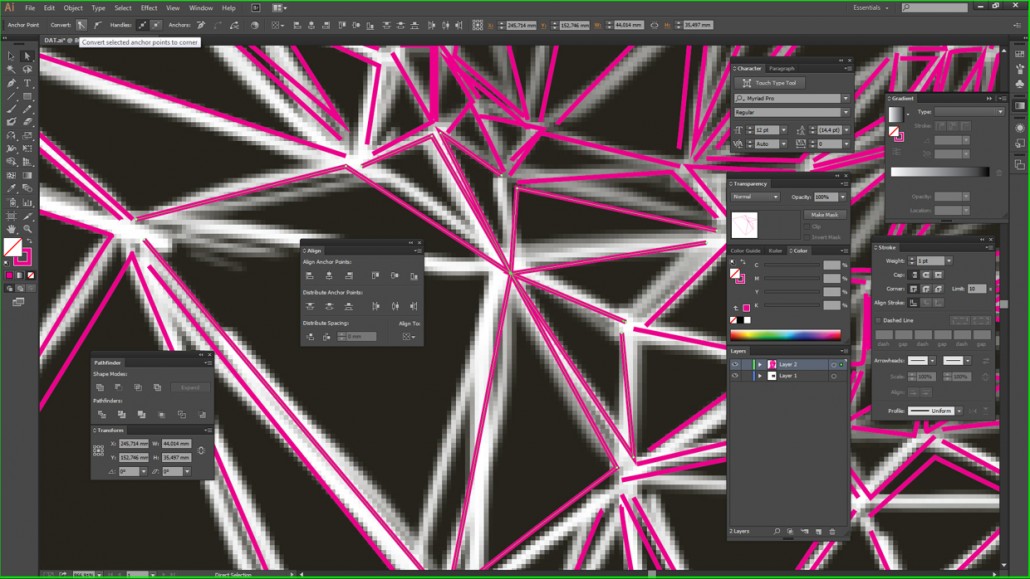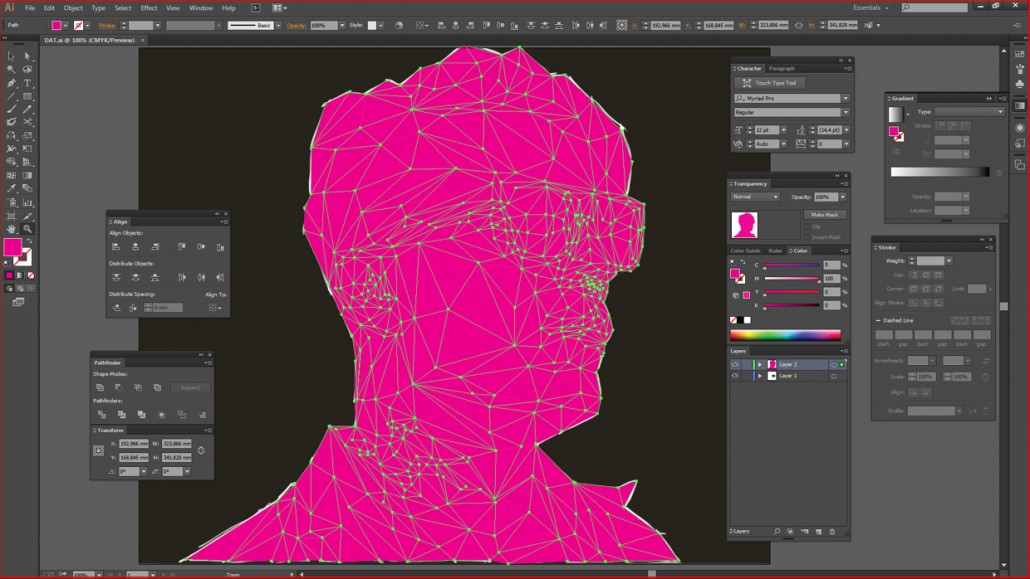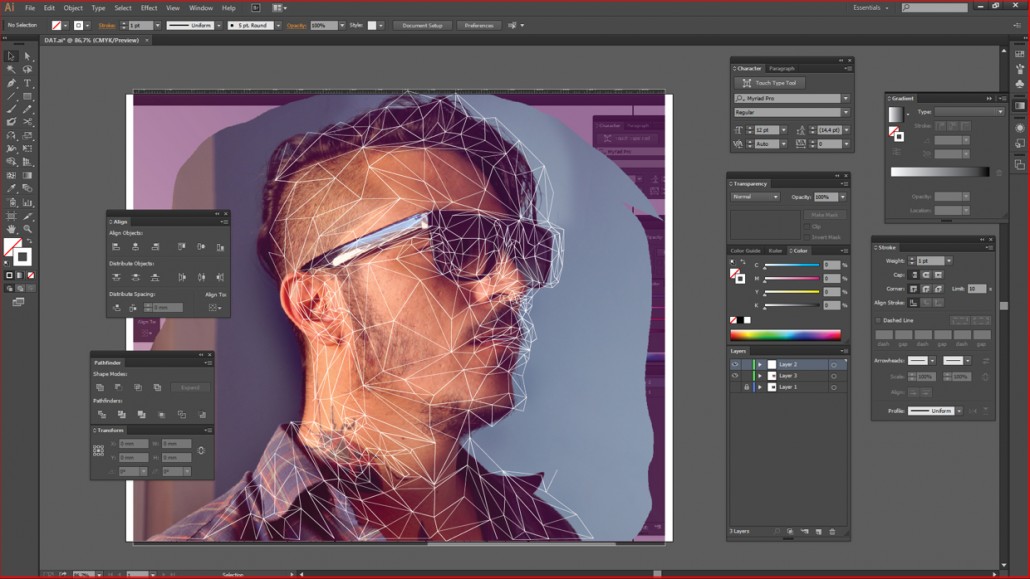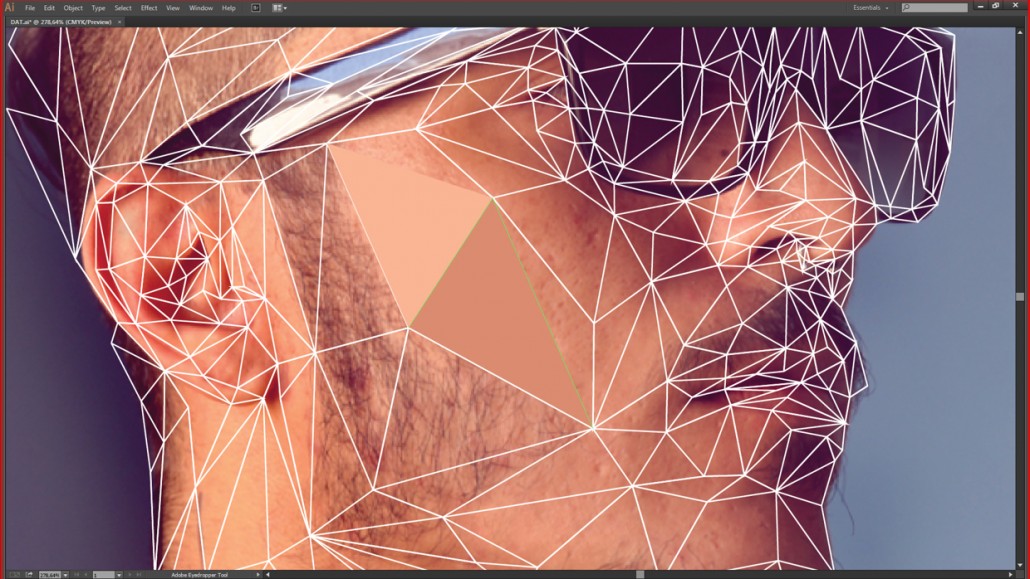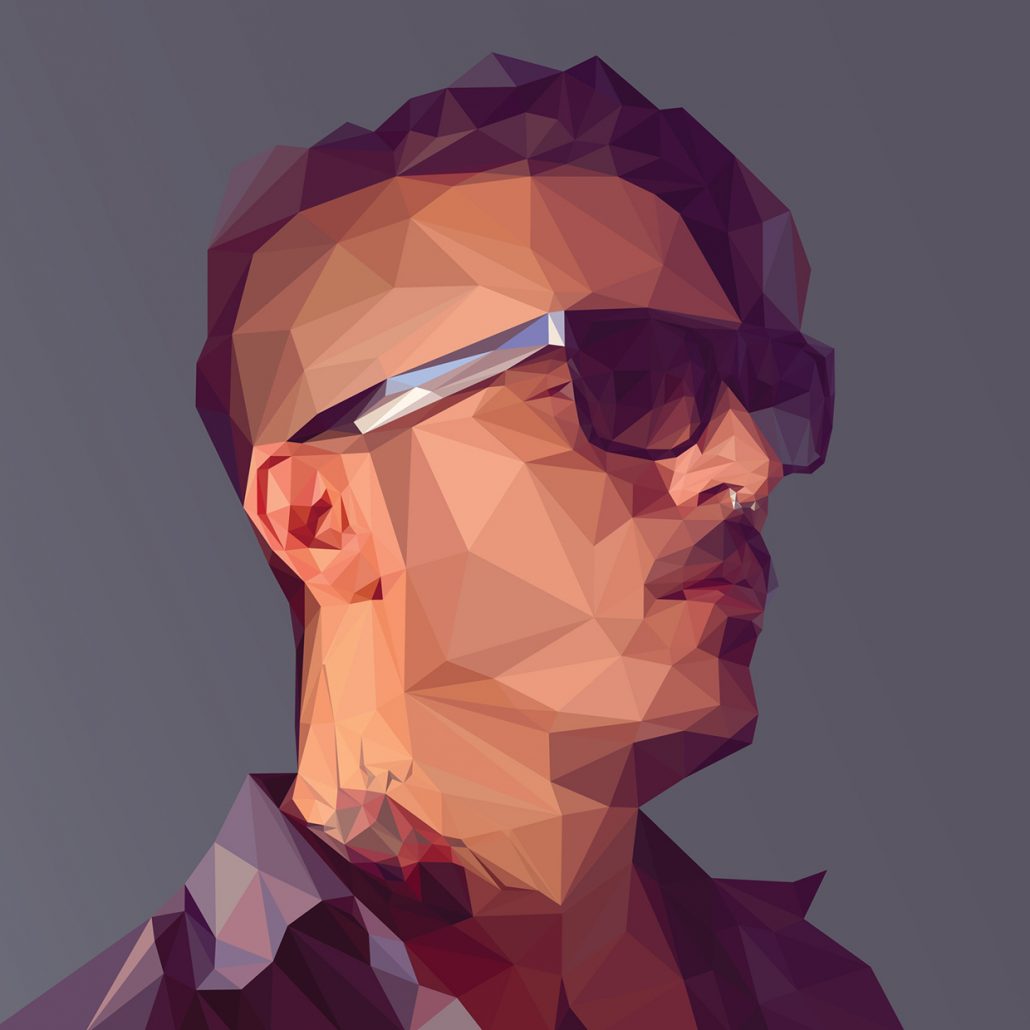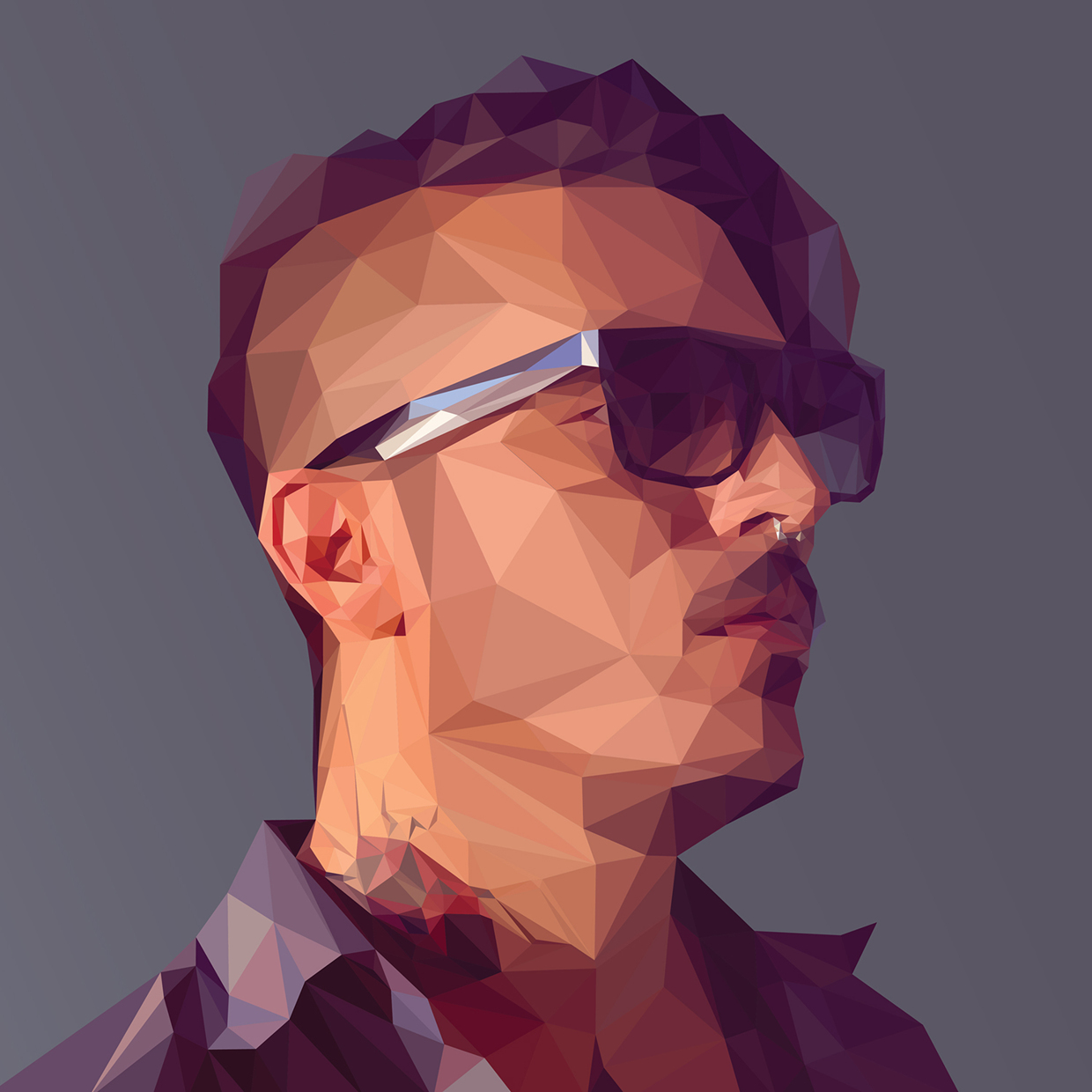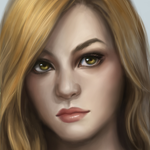 VIP Downloads of Over 2500 Top Quality Design Resources
PhotoshopLady works in partnership with WeGraphics to provide to his community the best design resources at the lowest price. By joining the premium membership, you will get access to ready-to-use sets of brushes, vectors, textures, icons and other awesome stuff paying only 7$/month or 49$/year. The arsenal of design items currently contains more than 2500 resources, with 3 new sets weekly added. And there's a discount for Photoshoplady's friends! By using the coupon 'wp-pslady', you will get a 10% off on the yearly accounts (both recurring billing and pre-paid membership).
Want to learn more? Visit WeGraphics.net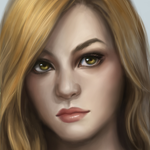 We are happy to announce another massive giveaway from Inky Deals that comes with a free pack of premium resources worth $66. The freebie is sent to the email address you use to enter the contest and is part of The Epic Bundle: $20,048 worth of Top-Quality Resources – From $49.
About Inky Deals
Inky Deals is the place to go if you want premium resources at unbeatable prices whether you're a graphic or web designer, developer, or business owner looking to improve yourself and your work. They're the only ones who offer a 200% money back guarantee on every product. This means that if you're not happy with it, you get your money back and you also get to keep the product.
Take advantage of this opportunity to win an 11" MackBook Air and 1 of the 10 Epic Bundles: $20,048 worth of Top-Quality Resources – From $49!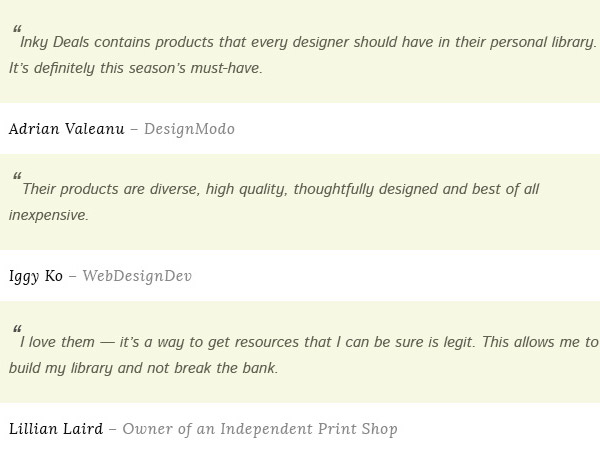 What Can You Win?
You'll get a surprise free pack of premium resources worth $66 sent to the email address you use to enter the contest. Take a look at what's inside the The Epic Bundle: $20,048 worth of Top-Quality Resources – From $49: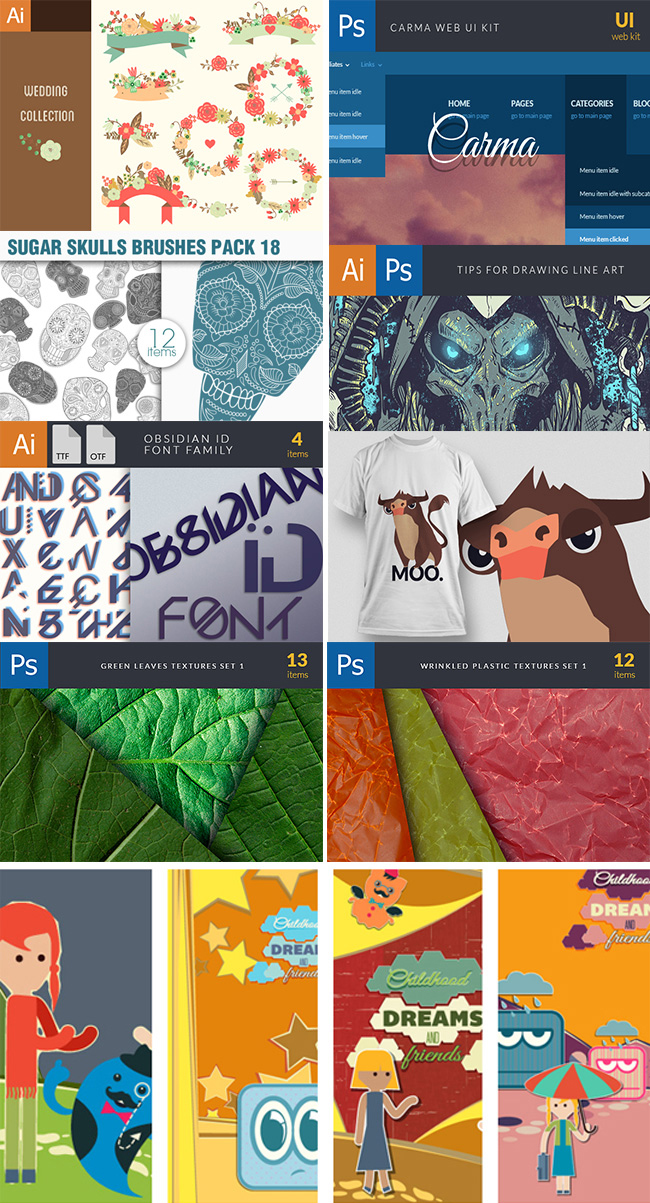 10 lucky winners will be chosen from the list of participants and each one of them will win a free copy of The Epic Bundle: $20,048 worth of Top-Quality Resources – From $49. One of the 10 winners will also take home an 11" MacBook Air!
How to Enter the Giveaway:
To enter the giveaway, please use the widget below. You can gain more entries by leaving a comment, tweeting about the giveaway and sharing it with your friends.
a Rafflecopter giveaway

Thank you for participating, you're now part of Inky's extended design family! Sit tight, because you've just embarked alongside 300,000 of your peers on a ship that will lead you to great professional and personal development.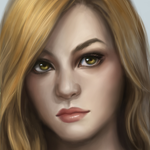 Submit Photoshop Tutorials
We are really pleased that you would like to submit your Photoshop tutorials. Due to the sheer quantity of submissions we receive, we charge a small minimal fee of $50.00/each to submit your tutorials to Photoshop Lady. It helps to keep the site going, and ensures that we can respond to your submission within 48 hours. You can choose the following submission options. We accept payment from PayPal only. Click on the "Buy Now" button for the payment. And it will redirect you to the our Photoshop Tutorials Submission form after the payment is successful.
1) Premium Submission ($50 usd)
We will review your photoshop tutorial within 48 hours, however it does not guarantee your tutorial will be accepted. It will be published on the Frontpage of Photoshop Lady. Your tutorial will stay on the top on the homepage for at least 24 hours. The post will be staying on Photoshop Lady permanently. We will refund you the payment if your tutorial has been rejected.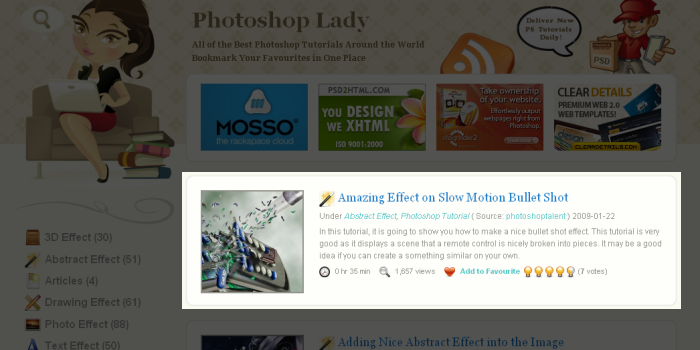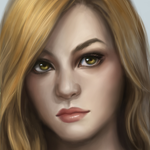 Sometimes, you may find it difficult to look for some of the highest quality photoshop tutorials using search engines. As most of time, almost all tutorials would label themselves to be good, high quality or even the best photoshop tutorial you can find. When searching through all these tutorials, your time is wasted.
In order to save your time, Photoshop Lady has been spending almost a whole year to search for the best photoshop tutorials for you. Eventually, we come up with The 100 Most Popular Photoshop Tutorials of 2009. These are selected from our published tutorials, with over 1 million votes and views from our Photoshop users and readers. Enjoy.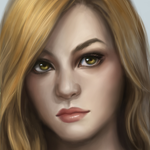 Final Image Preview
On this tutorial we will make a Poe and Pluton cartoon portrait, using custom brushes created by ourselves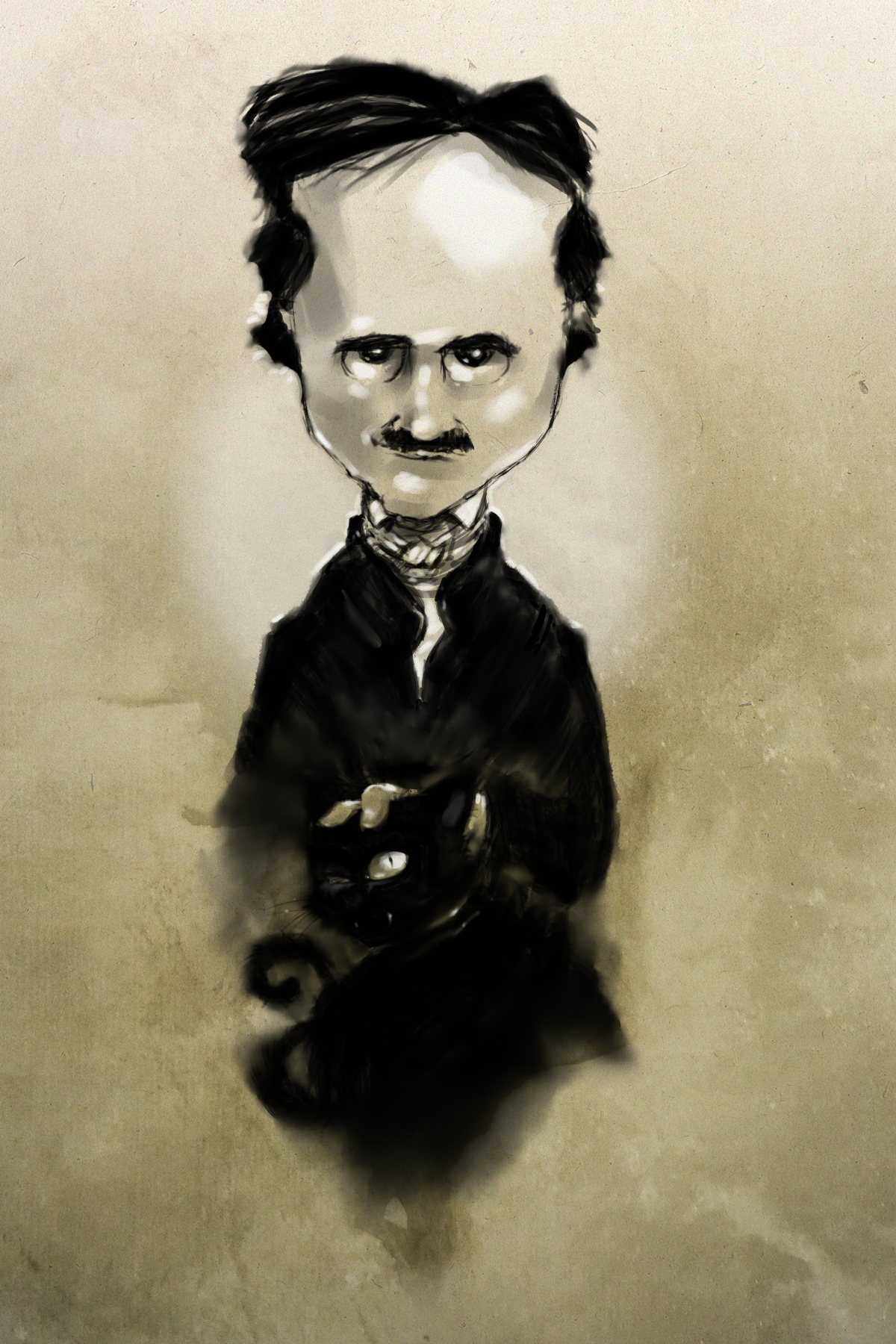 Tutorial Assets
Step 1
Open a new document of 1800px high and 1200px wide. First, we will set up what will be the brush that we are going to use to draw the general lines, from the Brush Selector pick the brush no.30, Hard Round, and set its opacity to 75% and Flow to 35%.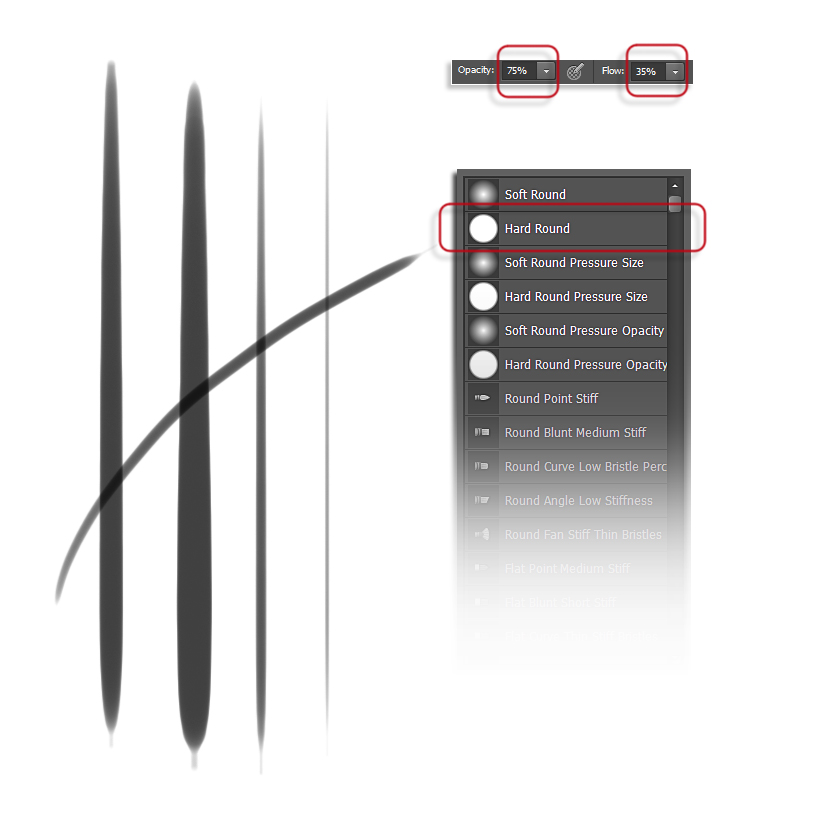 Step 2
Now, on the Brush Presets menu (F5), make the following settings, check the Shape Dynamics and Transfer boxes, and adjust Spacing to 1%. You can see the final shape of the Brush.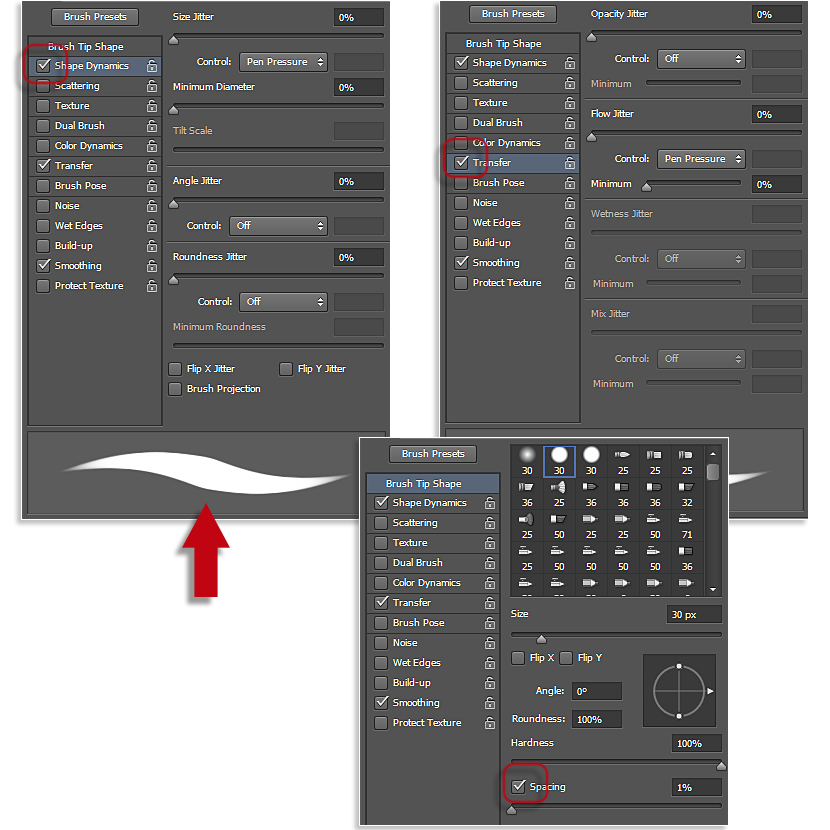 Step 3
Create a new layer "Poe", and leave its default setting. With the Brush we created, start drawing the face, neck and shoulders, adjust the size to get thicker strokes on the garb, and thinner strokes for the face, hair, and neck. Draw flowing strokes, without taking much care on the detail, afterwards use the Erase Tool to remove the unwanted parts of the strokes. Also use the Erase Tool to create the eye's brights.
Step 4
Next, on a new layer "Body & Pluton", start drawing the Poe's lower body and Pluton. On the picture you can see that the strokes just establish the main forms, using stains instead of precise lines. Again, use the Erase Tool to remove certain areas as Pluton's eyes and Poe's fingers.
Step 5
We will add an extra layer "Lower Body", where we will paint the area between Poe and Pluton. After, this will be useful for split the two elements and avoid to mix them together. Notice the erased area beside the Pluton's head.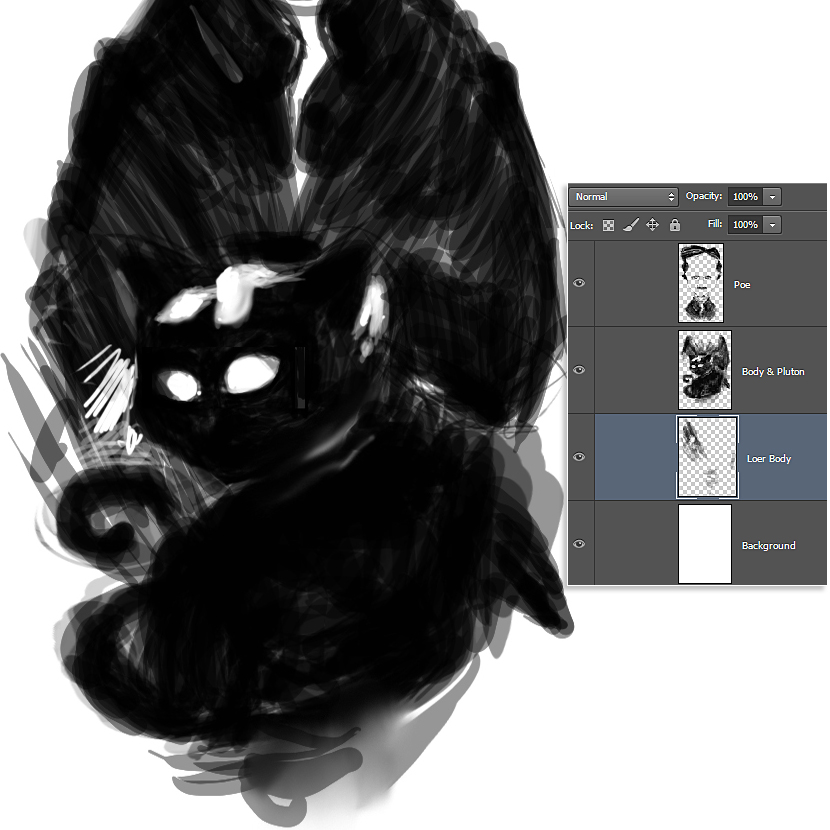 Step 6
Now, let's start to create our custom watercolor brush. Use a new layer to paint two brush strokes as shown, using the Soft Round Brush. Notice that they aren't symmetrical, this will be better for the final result. Next, go to Edit > Define Brush, we can name it "watercolor", now it is ready on the Brush List for being used.
Step 7
Next, on the Brush Presets (F5), start setting the following adjustments, check the Shape Dynamics box, and adjust Spacing to 1%.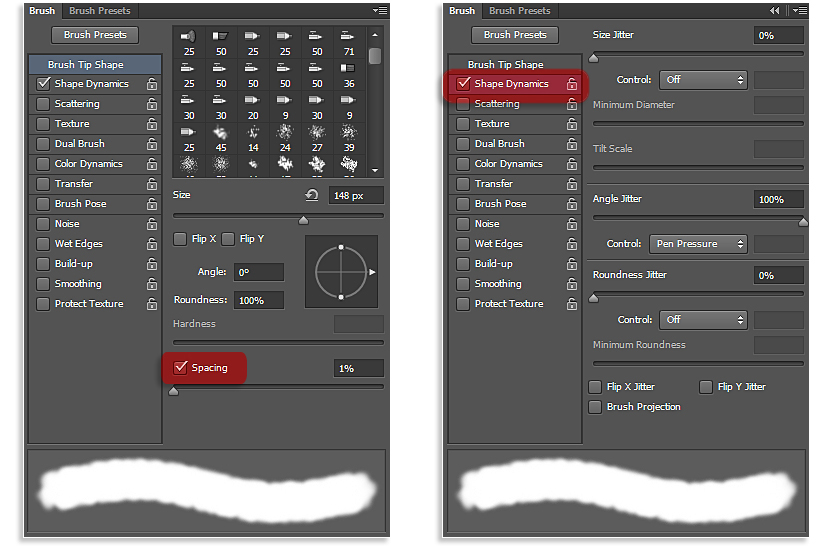 Step 8
Check the Scattering box and adjust its settings as shown. The same with the Transfer option. You can see how the brush shape changes on the display.
Step 9
Finally check the Dual Brush box and select the brush number 45 with the following settings. Now we have our watercolor brush ready for be used.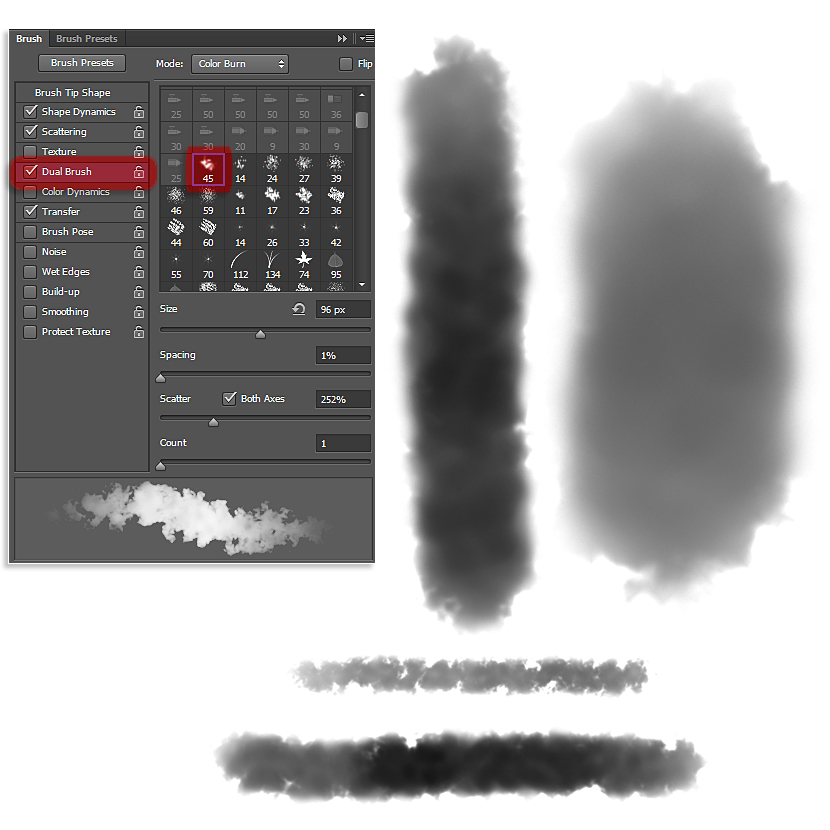 Step 10
Pick the Smudge Tool, and with the watercolor brush, smudge the painted layers we created before. Adjust the Strength to get different results.
Step 11
Create a new layer "Details" and with a Hard Round Brush paint the fine details as cat's whiskers and some loose hairs. Next, with the Smudge Tool, and a Soft Round Brush selected, drag some portions of black to create more cat fur, with a small brush size selected.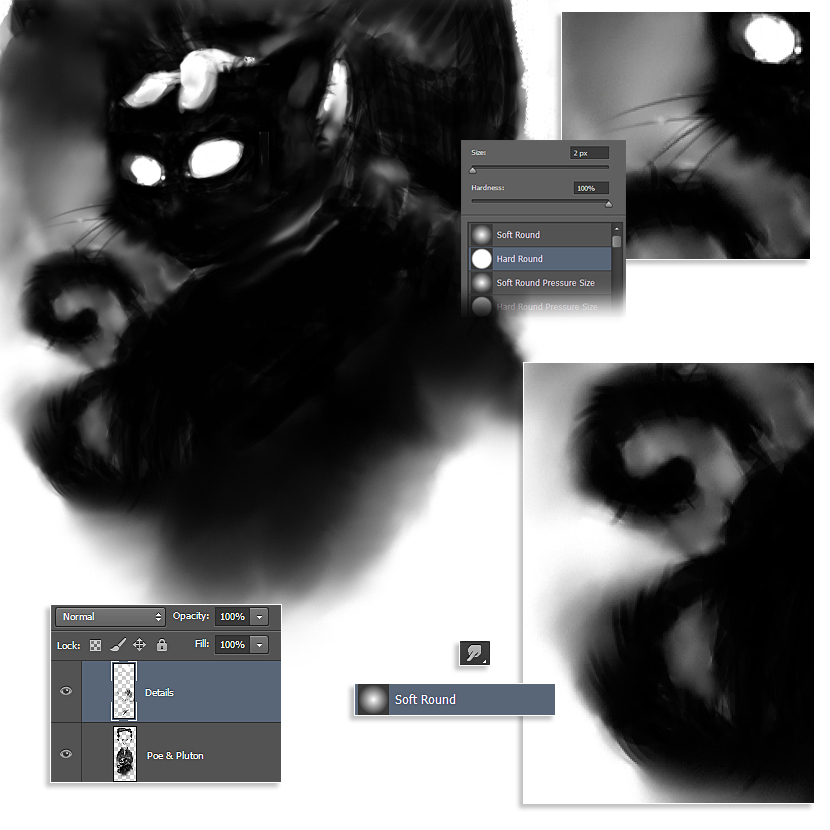 Step 12
Now, we will create another textured brush. Using the brush number 30 as a base, apply the following settings on the Space Dynamics and Scattering sliders.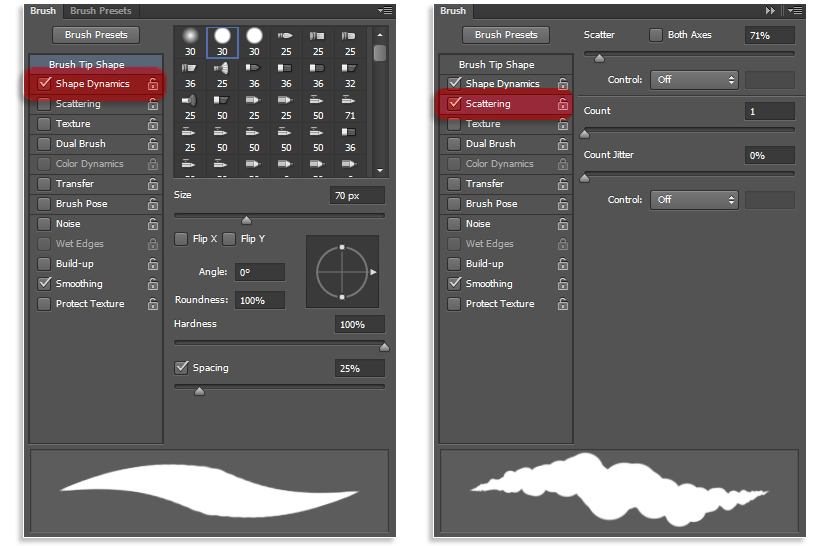 Step 13
Following with the Transfer and Dual Box adjustments.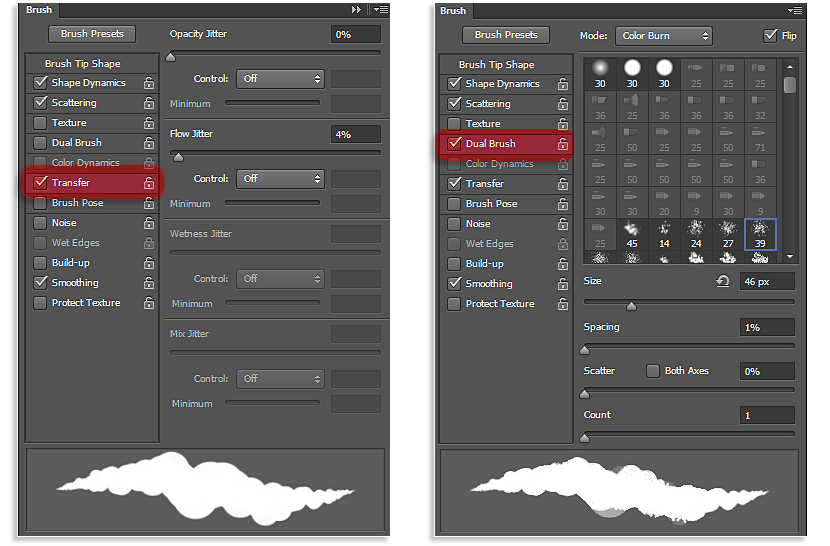 Step 14
Picking the Eraser Tool, and the brush we just create selected, erase some edges of Poe's suit to imitate a dry brush watercolor effect.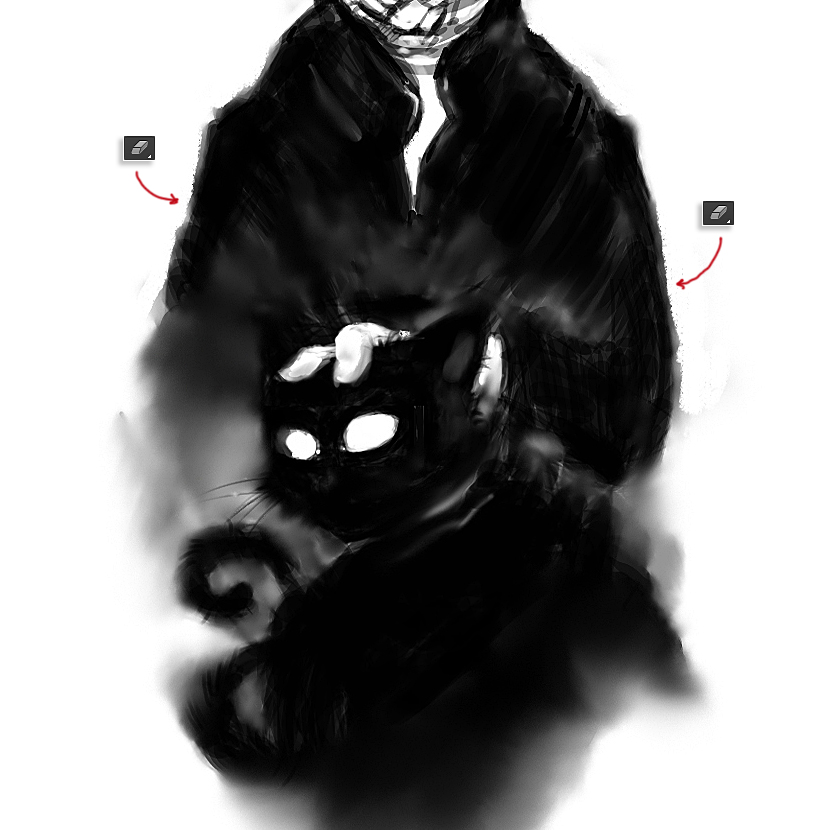 Step 15
Next, create a new layer "Pluton's Eyes", and on it draw the necessary brush strokes to draw the eye's pupil, yes, remember that it only has one…and the eye's shadows. With white color, paint the tusk and the eye's brights.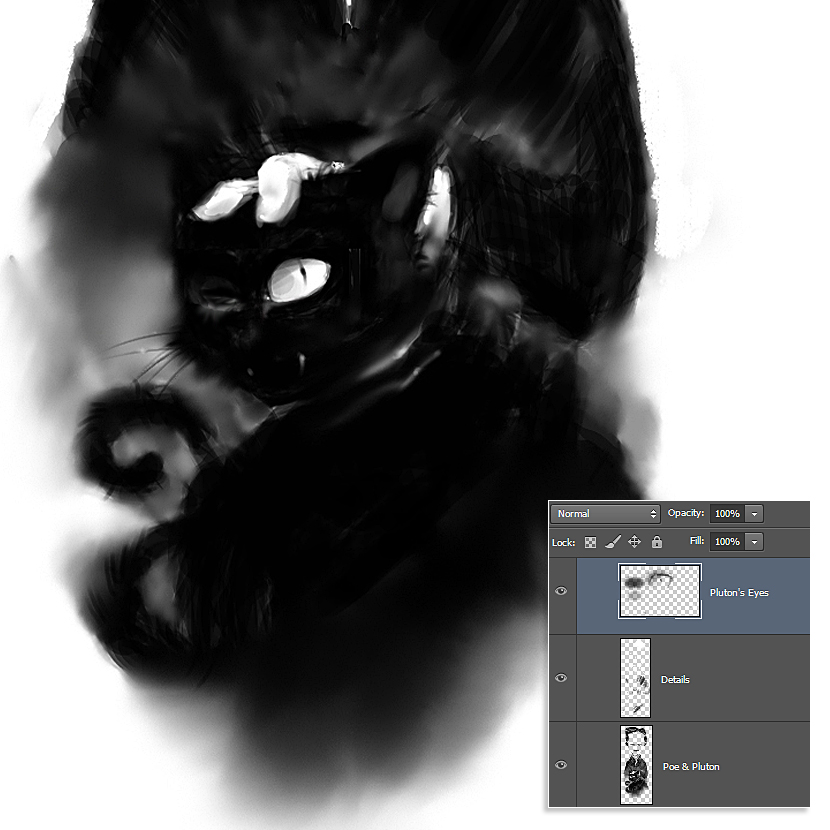 Step 16
For the Poe's face shadows, select the brush number 30 and adjust it as shown.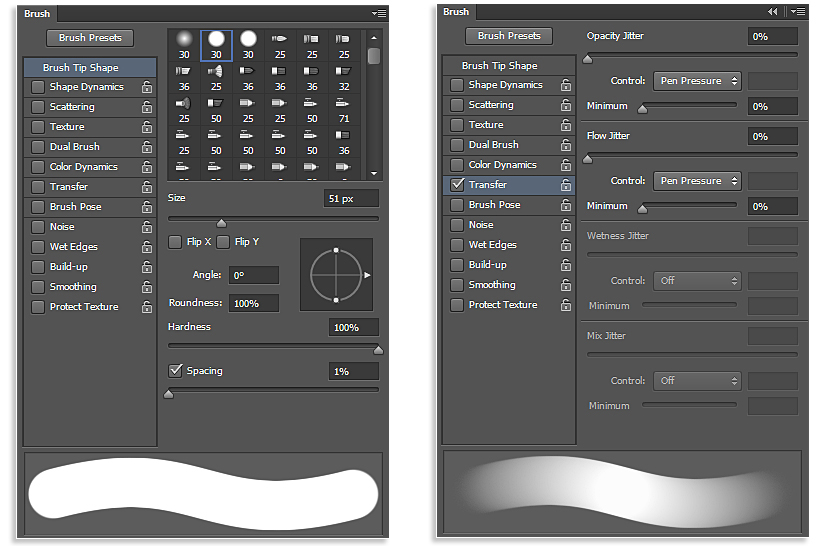 Step 17
For the Poe's face shadows, create a new layer "Poe Face Shadows", set its Blending Mode to Normal and 60% opacity. Start painting the shadows as cheeks, chin, eye sockets, etc. Overlap more than one brush stroke to achieve darker tones.
Step 18
Let's start with the background, create a new layer "Background Color", just bellow of the layer we created before. On it, with the Gradient Tool, select a brownish tone and make a gradient from bottom to upper zone as shown.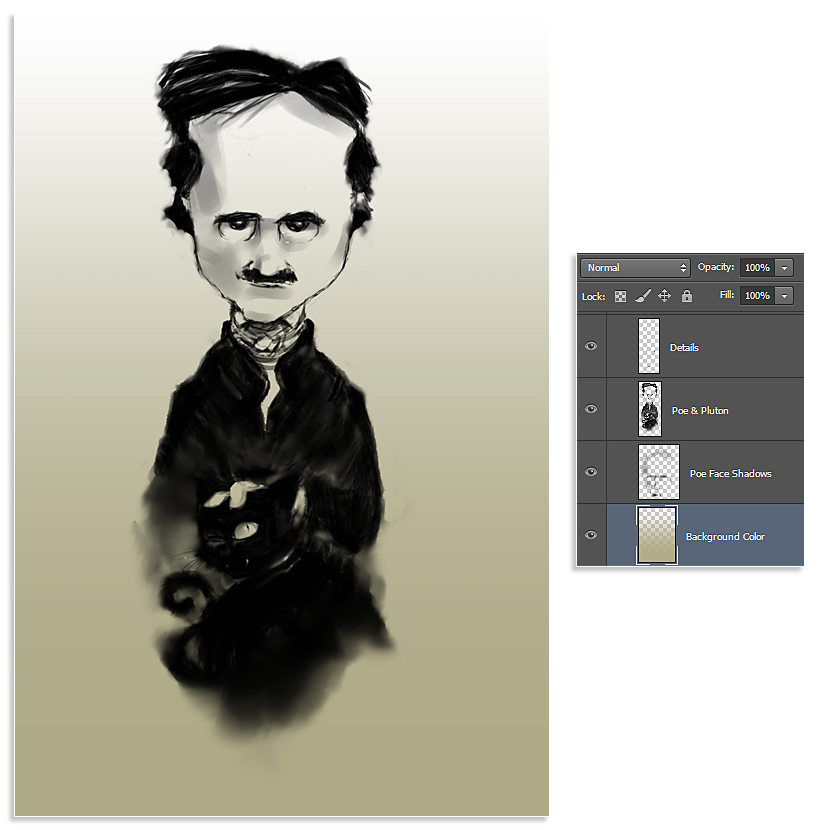 Step 19
Next, to start making the lights, create a new layer "Highlights", with the brush we created on step 16, select white color, and start painting the lights, I chose a cenital light, so it impacts on the upper areas of volumes as shown.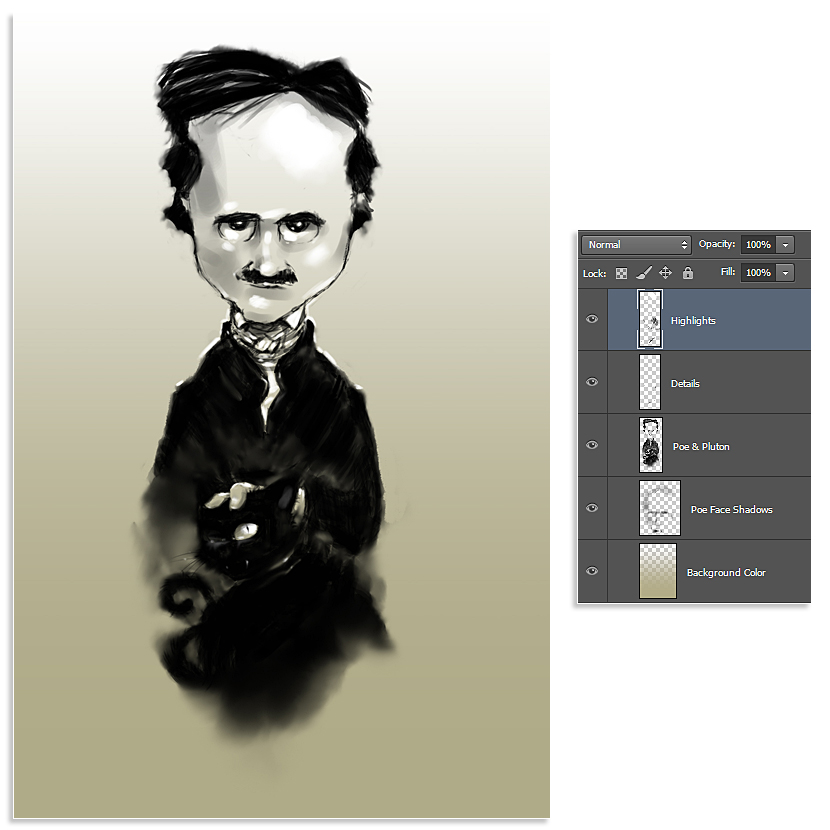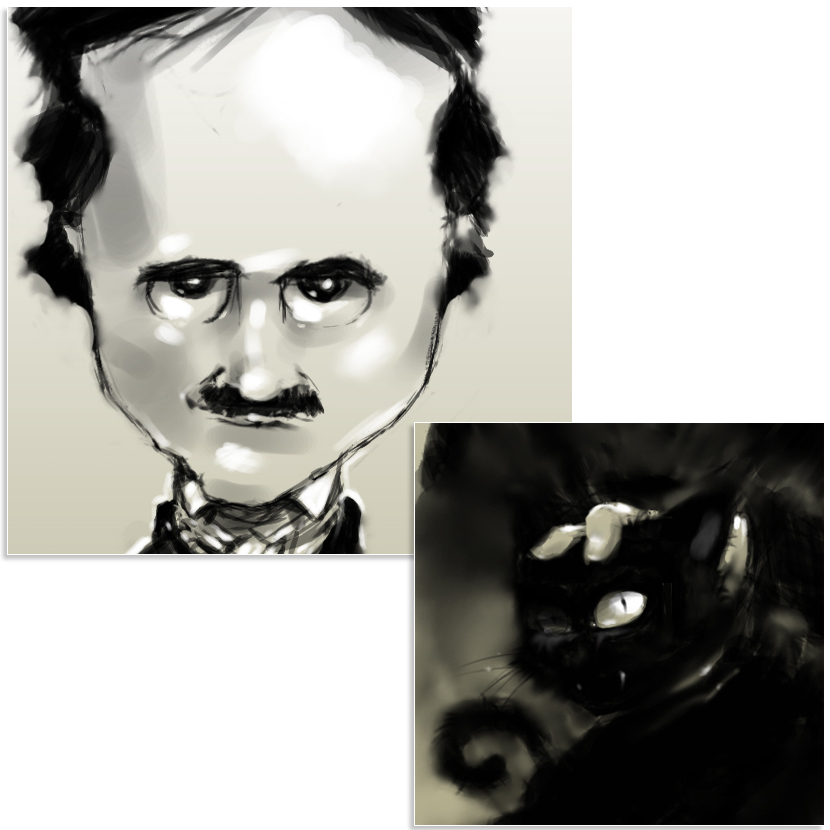 Step 20
To add some vignetting on the background, go to Filters > Lens Correction, and on the Custom tab you will find out the Vignette Amount slider, a quantity of -40 will be ok.
Step 21
To create the paper texture, we will add a real paper image. Create a new layer "Paper Texture", set its Blending Mode to Multiply and 30% Opacity. Next, Copy and Paste the paper image on that layer.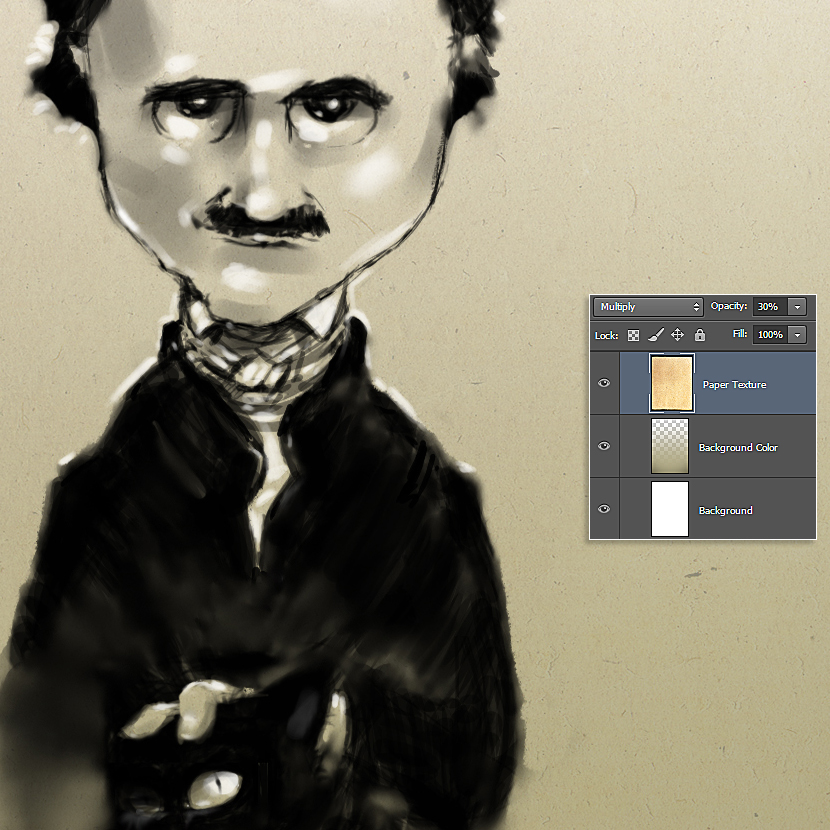 Step 22
Next, we will add an spotlight just behind Poe. Create a new layer "Spotlight", set its Blending Mode to Lighten and 50% Opacity. With the Elliptical Marquee Tool, create a circle, place it behind the Poe's shoulders and fill it with withe color, next go to Filter > Blur > Gaussian Bluer, and blur its edges. To avoid that the white overlap to Poe, create a Layer Mask and hide the unwanted areas.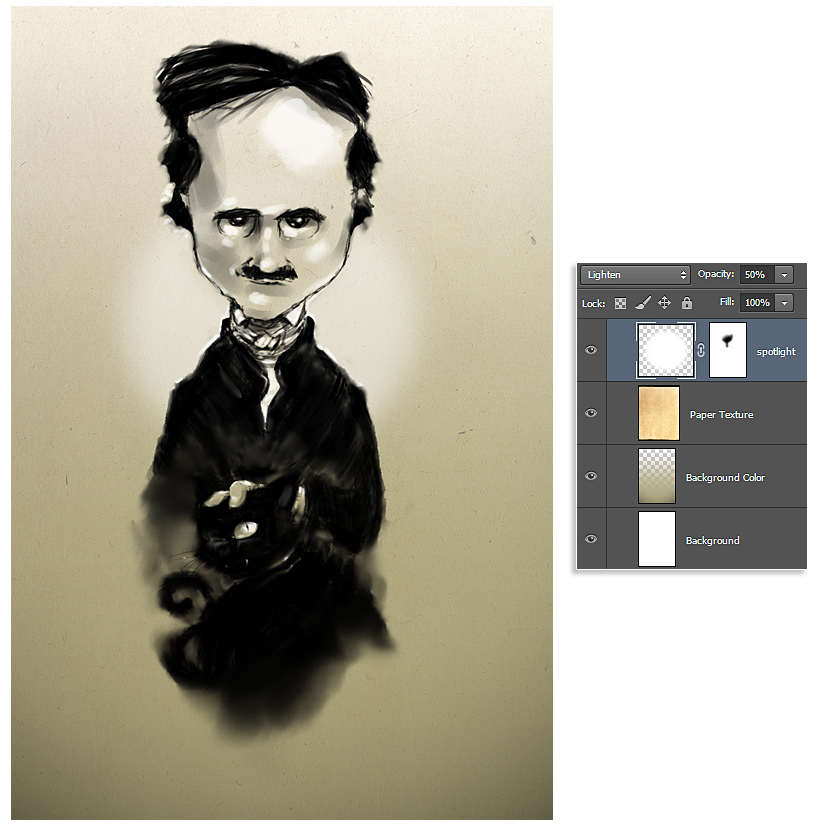 Step 23
Continuing adding textures, create a new layer "Ink Stain", set its Blending Mode to Lighten and 80% Opacity. On it, place one of the ink textures you will find on the assets as shown.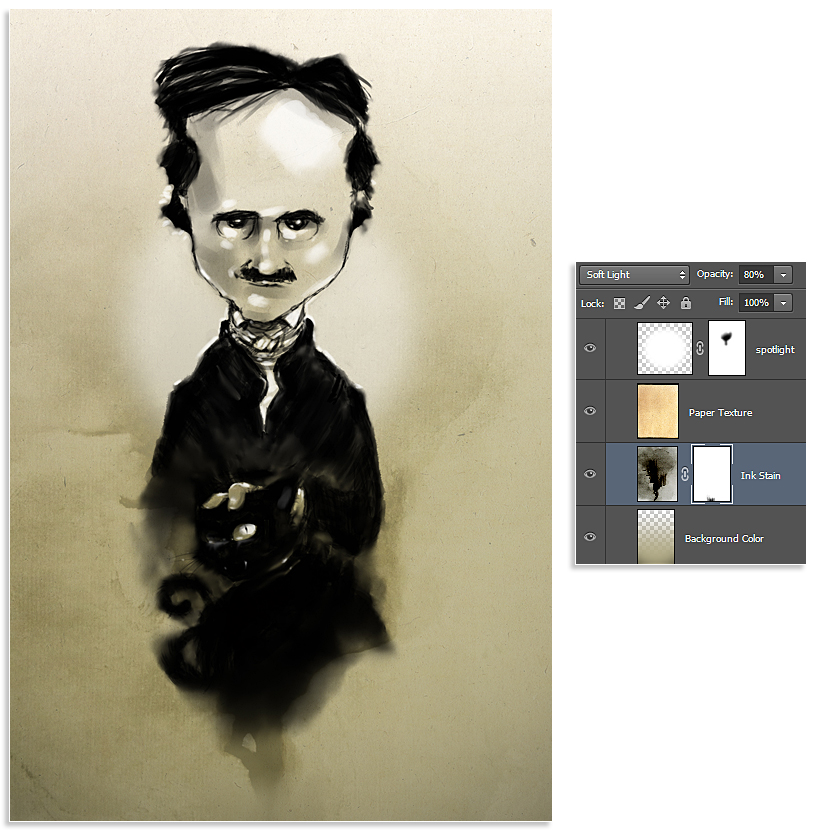 Step 24
More textures…Create a new layer "Aged Texture", set its Blending Mode to Soft Light, and 80% Opacity. On it place again one of the ink textures from the assets to give an aged finish to the image. Notice that all textures are placed bellow Poe & Pluton's layers, to keep them clean on other plane.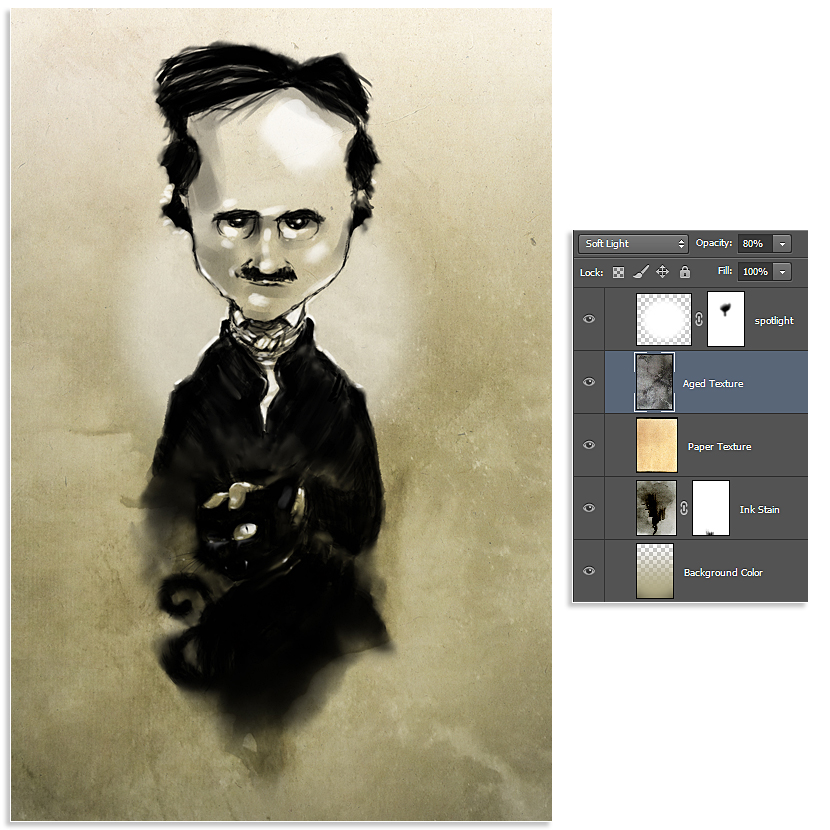 Step 25
Now the image is almost finished, create a new Group and put in it all the layers. Next save the document as .JPG, open it, and place this file on top.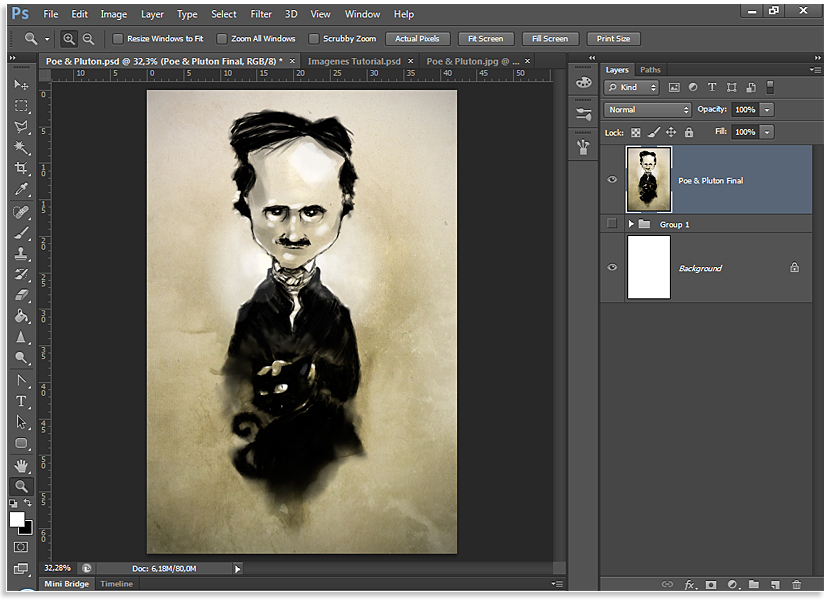 Step 26
With the Dodge Tool, light up a bit some areas to create more contrast. The watercolor brush will be a good choice to do that.
Step 27
Again, let's add some more vignetting, go to Filters > Lens Correction, and adjust the Amount slider to -30.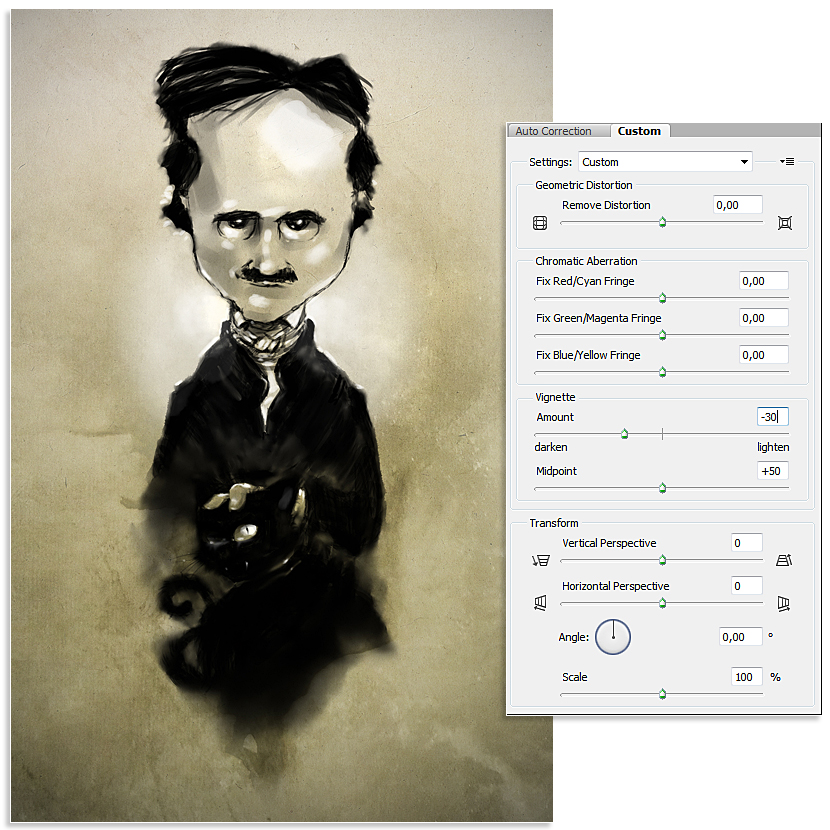 Step 28
Finally, to add some noise to the image, create a new layer "Noise", set its Blending Mode to Multiply, and fill it (Shift + F5) with white color. Next, go to Filters > Noise > Add Noise, a quantity between 8 and 10 will work.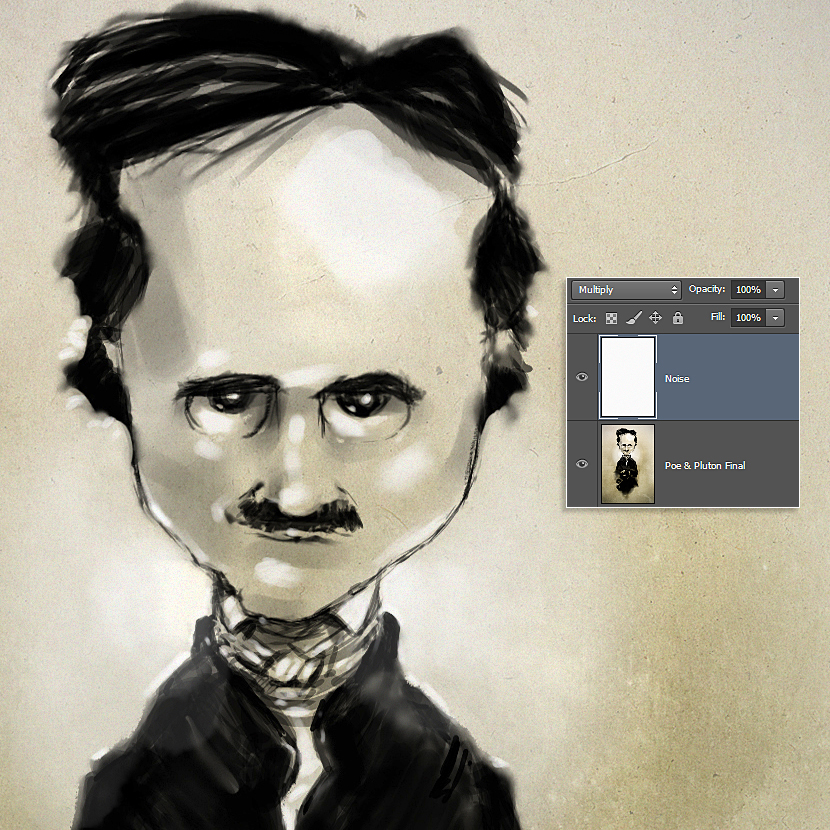 Step 29
And this is the final result